Last updated on December 1, 2023
There are currently 26 different types of prefab homes, and the number is increasing each year as the industry grows. Read on!
Prefabricated houses are becoming increasingly popular. They are usually cheaper than building a new stick-built home, and they are also environmentally friendly. However, there are different types of prefabricated houses, and each type has its own advantages and disadvantages.
These are the types of prefab homes, their costs, building codes, design types, and manufacturers.
Table of Contents
Modular Homes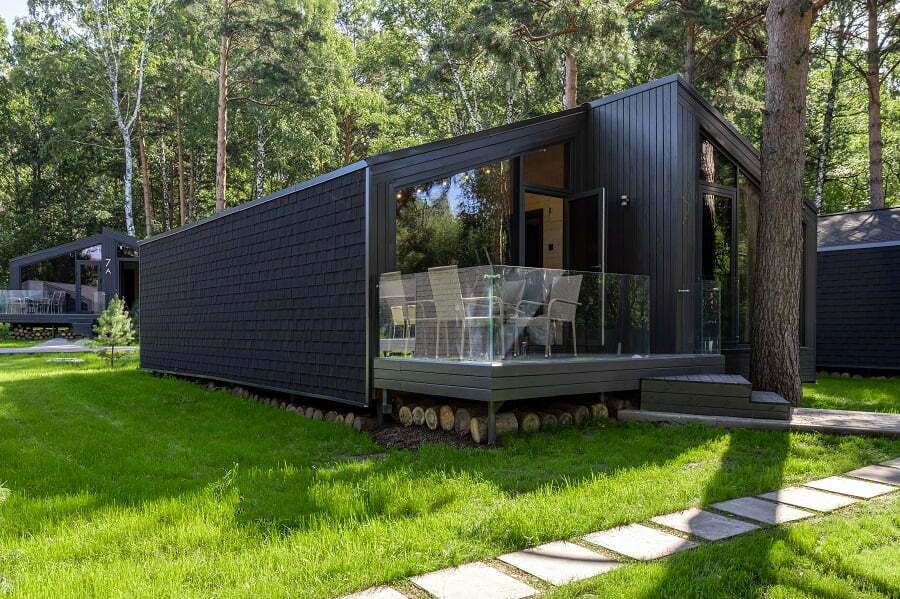 The modular home is a prefabricated home that can be assembled on-site in days using factory-built components. Modular homes come in various sizes, from small mobile homes up to larger models with square footage. They come in a variety of styles as well. Prefab additions are available to customize a pre-built home further.
Most modern modular homes use steel framing rather than wood or concrete block walls. Some builders also offer preassembled kits, including all necessary parts such as windows, doors, appliances, cabinets, countertops, etc., so they do not need to assemble them themselves.
Cost: Modular homes tend to be much cheaper than traditional stick-frame homes because they require fewer materials and less labor. This makes it easier to build multiple units at once. In addition, some companies will sell you your house kit already finished ready to install yourself. The prices range between $180,000 – $360,000, depending on size and features.
Panelized Homes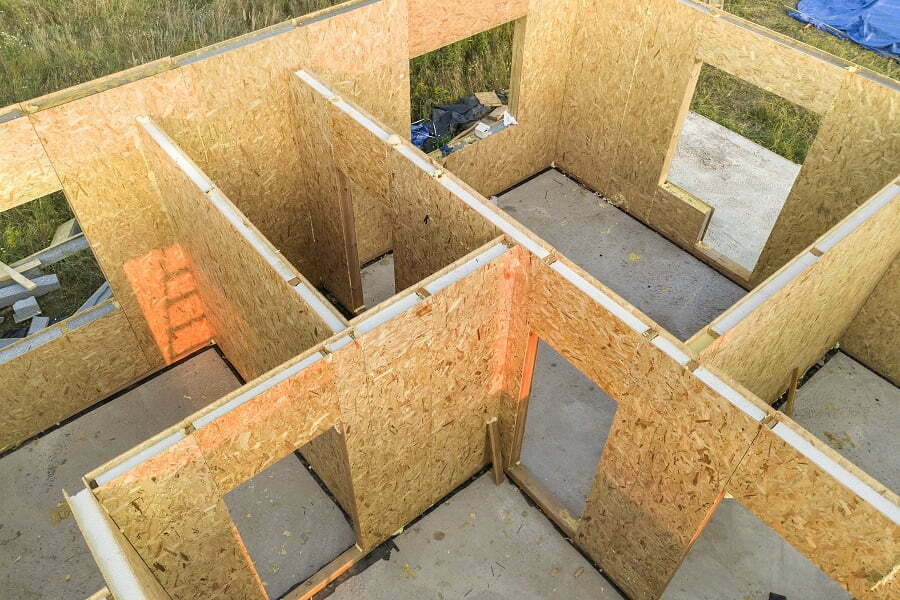 Panelized homes are made out of prefab panels that are glued together into a wall structure. These homes usually require some permanent foundation because there is no structural support within the panel itself. This makes it difficult to build these homes without having access to land.
There are two main styles: "stick" style, where each piece has its own fasteners, and "glue down" style, where pieces are held together with glue. Panelized homes are often used when space is limited due to urban development restrictions.
Cost: A typical panelized home may run anywhere from $86 -$94 per square foot, depending on how large it needs to be. It's important to note that this price does not include any additional finishing touches like paint, flooring, fixtures, etc. A finished prefab home can come under $100k, under $50k, and even under $20k.
Pre-Cut Homes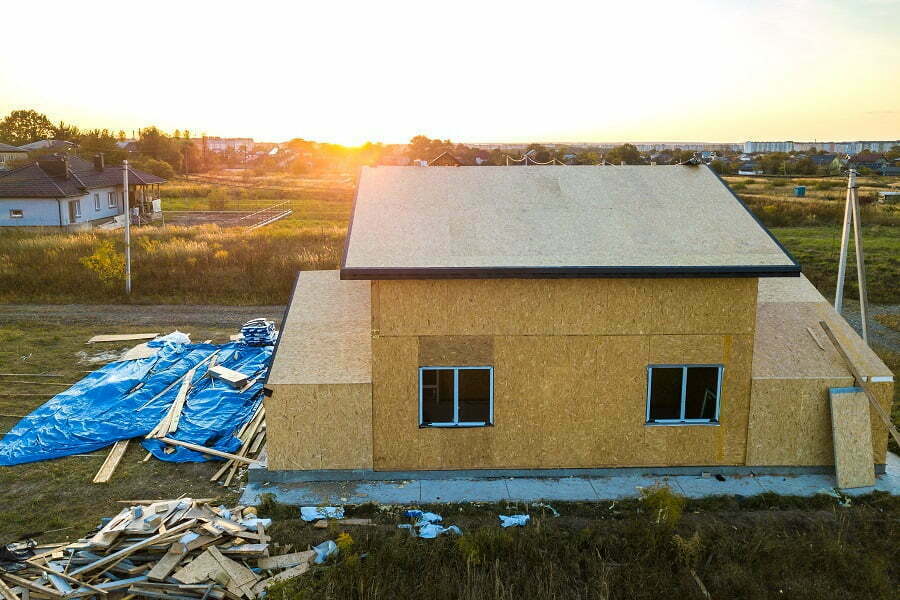 A pre-cut house is a kit of materials designed to allow homeowners to construct a new residence quickly and inexpensively. Pre-cuts may consist of either complete floor plans or basic elements like exterior cladding, roofing, siding, trim, and other features.
A typical pre-cut package includes everything needed to create a functional dwelling except plumbing fixtures and electrical wiring. Kit designs vary widely depending upon local regulations and preferences. Many pre-cut packages are available through online retailers who specialize in this product category.
Cost: Prices for pre-cut homes start around $12-$35 per square foot but can go higher if custom finishes are added later.
Shipping Container Homes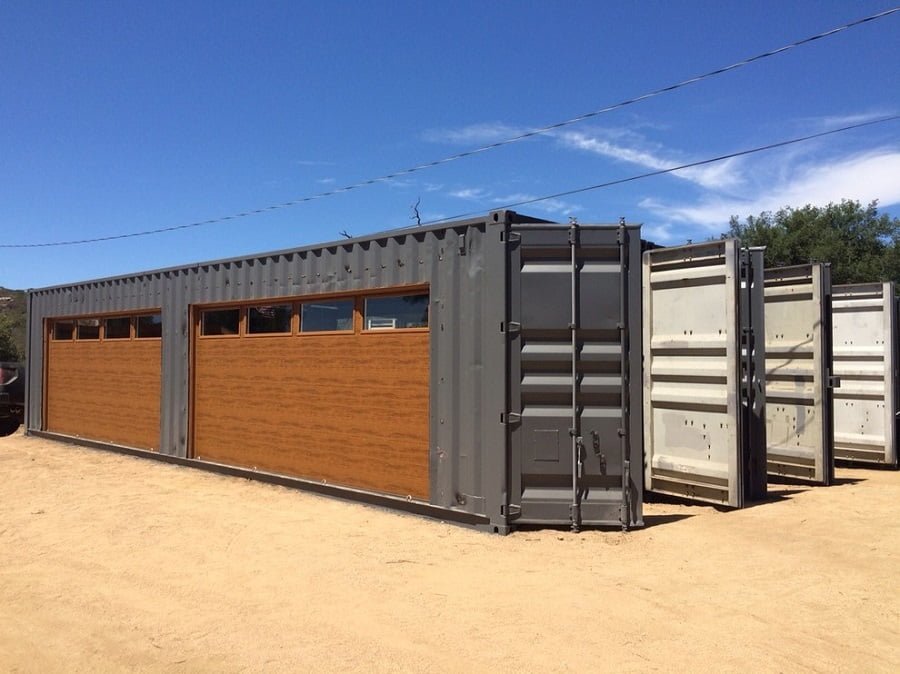 Container manufactured homes are constructed entirely from shipping containers (we have compared them with prefabs). Shipping containers are standardized intermodal cargo boxes measuring 20 feet long, 8 feet wide, and 7½ feet high. Each box contains four sides, top, bottom, front, back, ends, and corners. Containers are typically stacked vertically at sea and then transported to port cities, where they are unloaded onto flatbed trucks and delivered directly to job sites.
At the job site, workers disassemble the container and reassemble it according to specifications provided by the customer. In most cases, the interior of the container will remain intact after being dismantled. However, if the manufacturer does not provide adequate protection against moisture intrusion, water damage could occur inside the container.
Cost: The cost of building a container home varies greatly based on location, design, and quality of construction. Some manufacturers offer free delivery, while others charge an extra fee per unit. Most builders also have minimum order requirements which must be met before production begins. The typical cost is $10,000 to $35,000 for a smaller home.
Structural Insulated Panels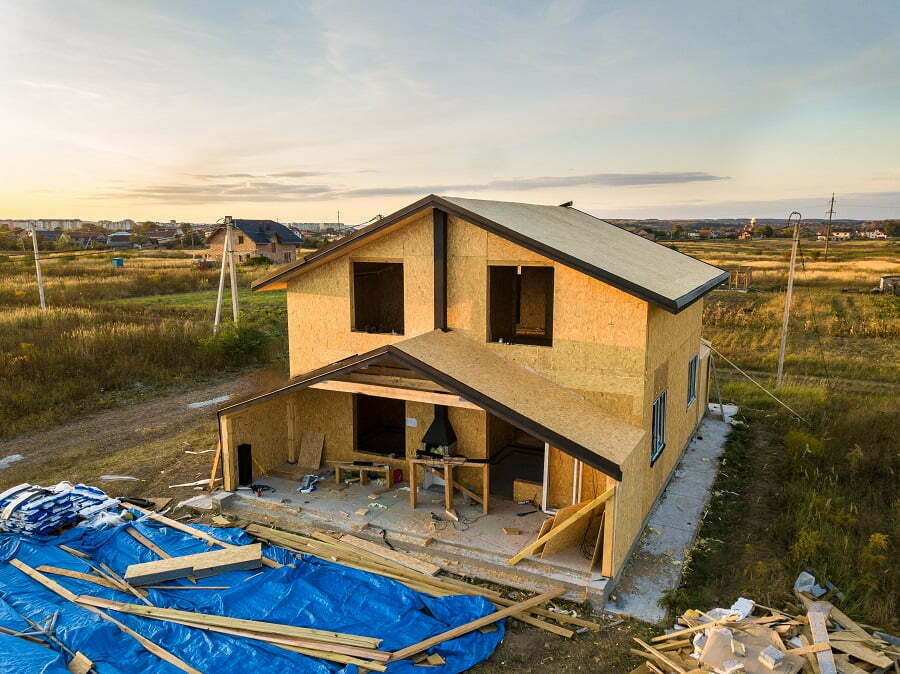 SIP are building blocks (type of prefab sandwich panels) that are placed side-by-side to form walls. SIP's are commonly used in residential applications but can be applied to commercial buildings as well. Structural insulated panels are generally lighter weight than traditional masonry or framed structures. Because of their lightweight, they reduce energy costs associated with heating and cooling. Additionally, they are fire-resistant and easy to install.
Cost: Depending on size, structural insulated panels can range between $5-$7/square foot.
Prefab Kit Houses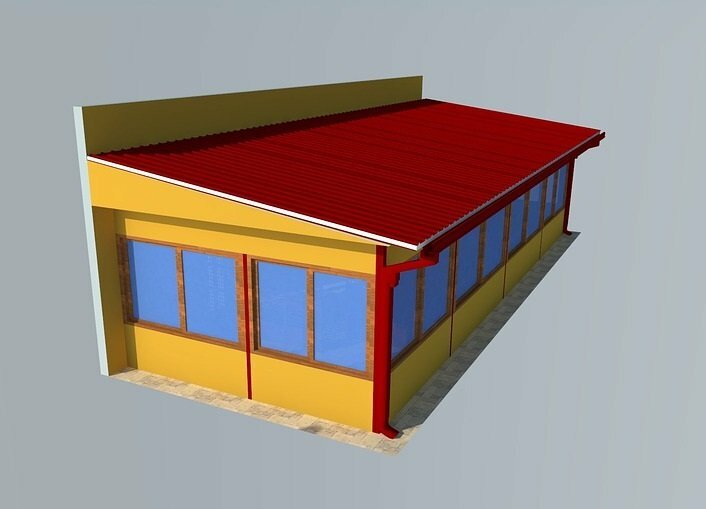 Kit houses are prefabricated sections of a house that are shipped unassembled to the installation location. Once installed, the sections must be put together to make a whole house. Kit houses are widespread in Europe and Asia.
Prefab kit homes are becoming increasingly popular in North America as well. Kit houses are particularly useful for people living in rural areas or those wishing to avoid dealing with the heavy machinery required to erect a standard wooden frame house.
Cost: A prefab house kit price ranges from $30 to $150 per square foot.
Timber Frame Prefabs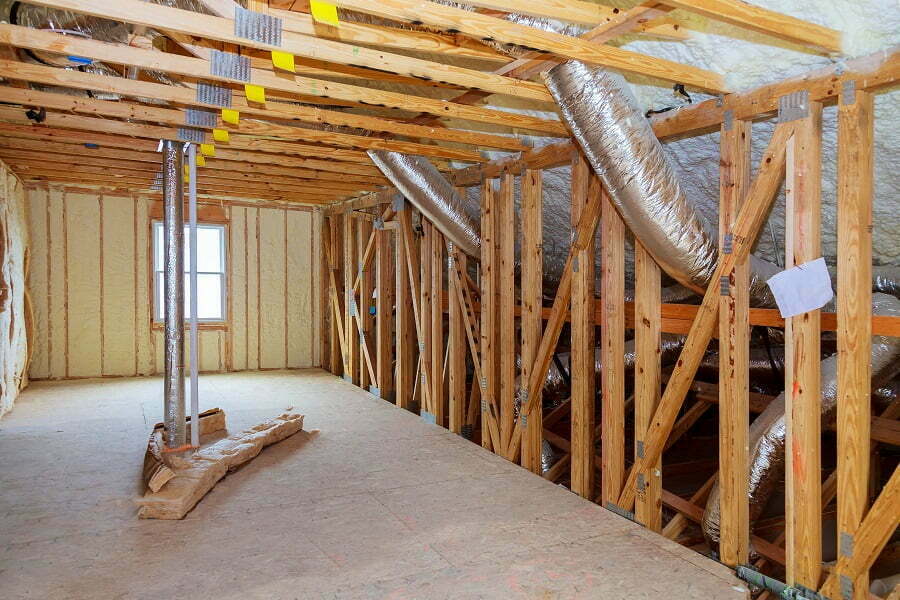 Timber frame construction involves using large timbers to hold up a framework that supports the rest of the home. The timber frames are assembled on-site and attached to footings driven deep into the ground. Timber framing requires extensive carpentry skills and experience. It also takes longer to build than many types of housing.
Cost: Building a timber frame home is much less expensive than conventional methods. On average, a new 2 bedroom, 1 bathroom home built with timber frame techniques would cost around $200 – $250 per square foot. This price includes everything except land.
Steel Frame Prefabs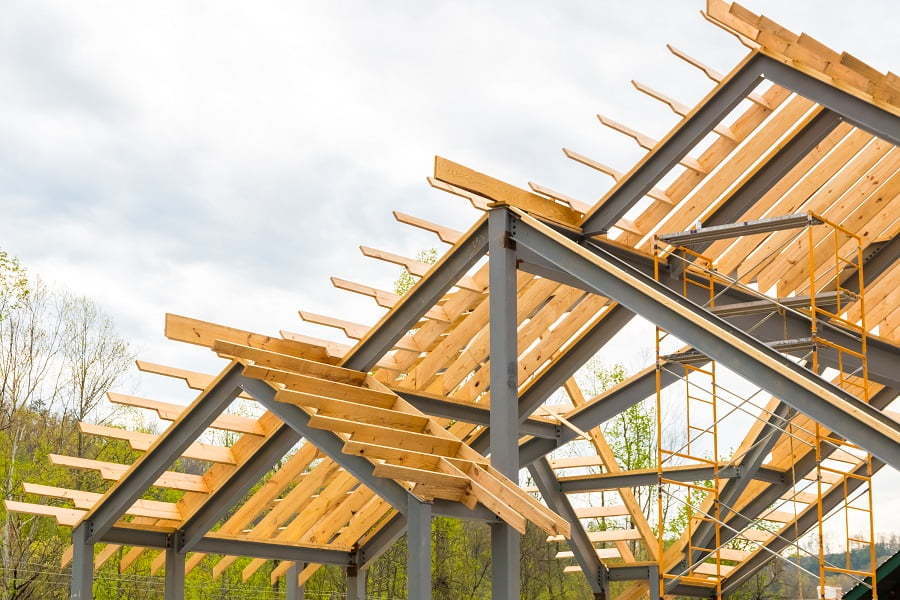 The steel frame method uses metal beams to support the structure instead of wood. Steel frame construction has been around since the early 1900s, when it was first developed in Germany. Today, several different methods of constructing a steel frame home include beam and post, trusses; girders; columns; and cantilevers. All these variations have advantages and disadvantages.
Cost: Steel frame construction is relatively inexpensive compared to most other forms of housing. However, this type of construction does require some specialized equipment and expertise. In addition, steel frame homes tend to be heavier than other types of housing. The cost ranges from $9 to $11 per square foot.
Tiny Prefab Homes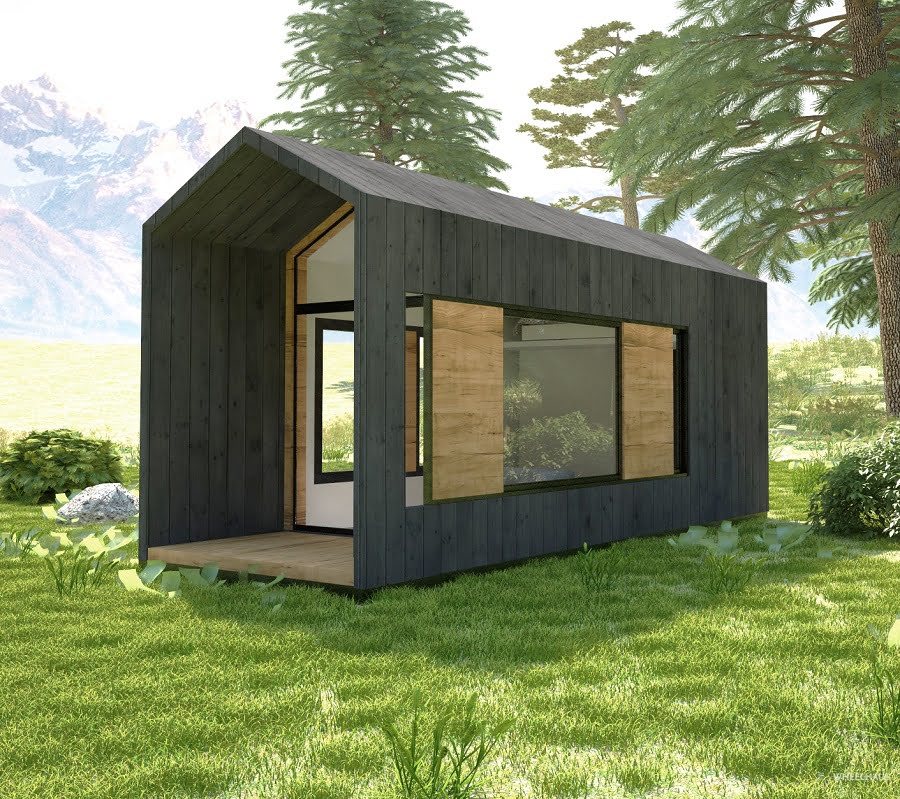 Tiny prefabs are small modular units designed specifically for use in urban environments. They are usually built offsite and brought to the project site ready to assemble. Some tiny prefabs include an integrated kitchenette, bathroom, bedroom, and storage space. These compact designs allow homeowners to create more usable square footage per unit while reducing overall cost.
Cost: Tiny prefabs can start from about $4,000, depending on the size and amenities included.
Insulated Concrete Prefab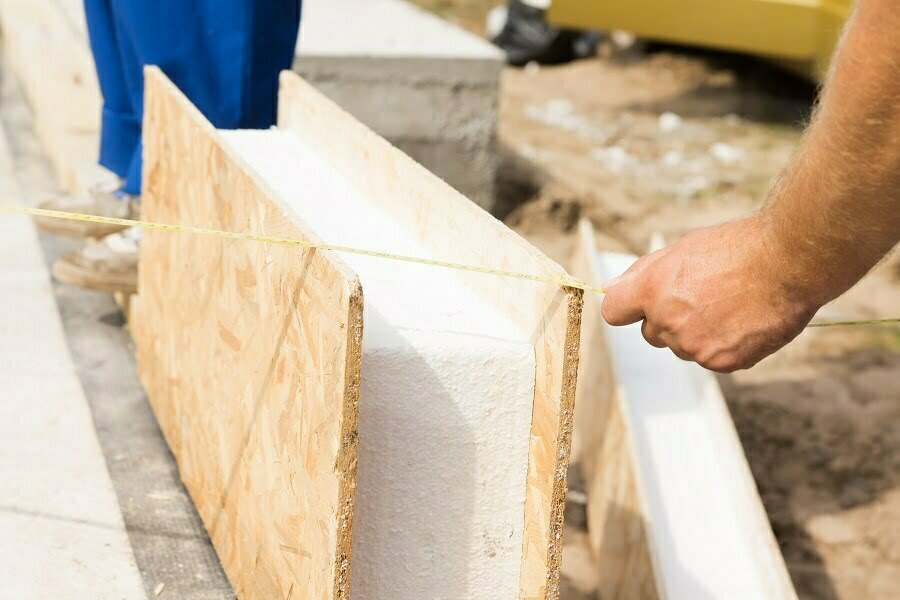 ICP is a type of concrete block that includes insulation between its layers. This allows ICP to maintain heat during cold weather and keep cool air out during hot days. ICPs come in various sizes ranging from 4×8 inches to 12×24 inches. There are two main ways to insulate concrete blocks—either through spray foam insulation or fiberglass matting. Spray foam insulation is sprayed into each cavity before pouring the concrete. Fiberglass mats are wrapped over the outside surface after the concrete sets. Both options provide excellent thermal performance. However, both require additional labor and materials.
Cost: Insulated concrete prefab house can cost approximately $300,000 and $320,000.
Prefab Home Cabins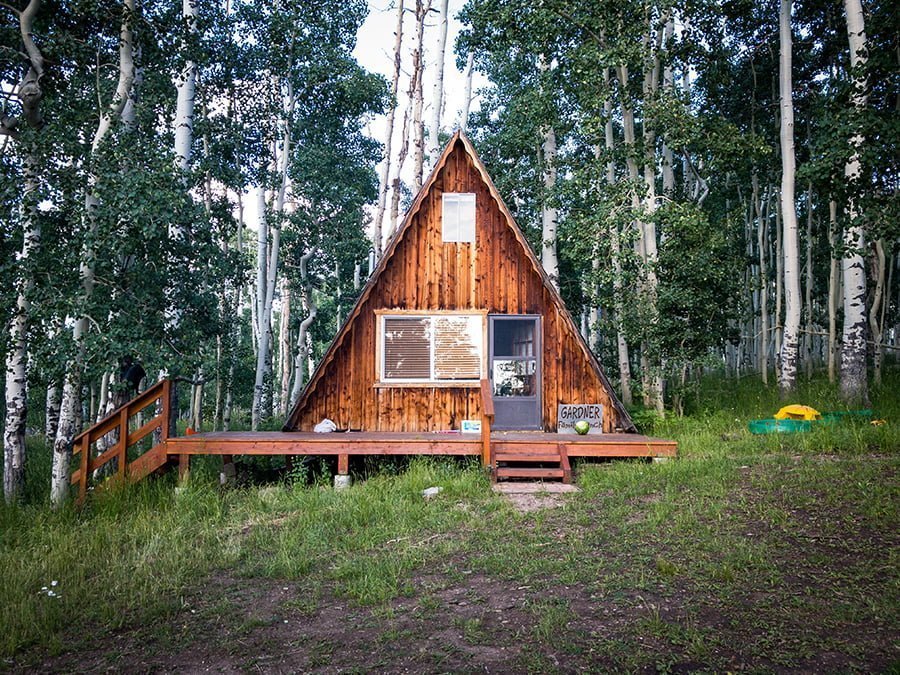 A cabin is a smaller version of a log home. A typical cabin will contain one or two bedrooms, a full bath, and a loft area where you would store your belongings.
Prefab cabin kits typically consist of precast concrete slabs, roofing material, windows, doors, siding, trim, appliances, cabinets, countertops, flooring, lighting fixtures, plumbing fixtures, electrical wiring, and other miscellaneous items needed to complete the interior design.
You can extend a cabin by using different cabin additions.
Cost: Pradab cabins cost from $25,000.
Box Prefab Homes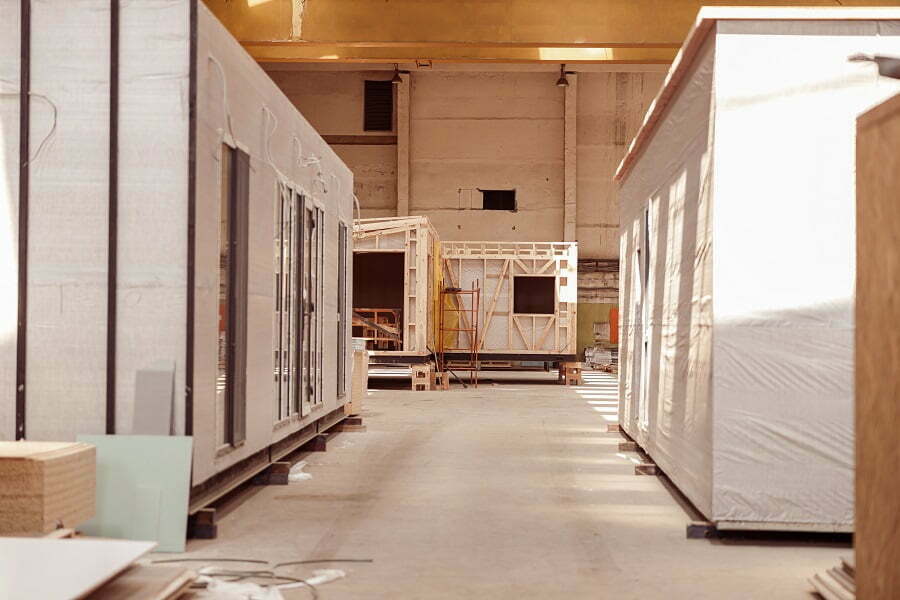 Box prefab homes are manufactured by stacking multiple boxes side-by-side until they reach the desired height. Box prefabs can range anywhere from 8 feet tall to 10+ feet high depending on how much weight needs support. Box prefabs are often used for temporary structures such as mobile offices, portable classrooms, and even outdoor pavilions.
Cost: Box prefabs start at roughly $180 – $360 per square foot with no special features added.
Portable Prefab Homes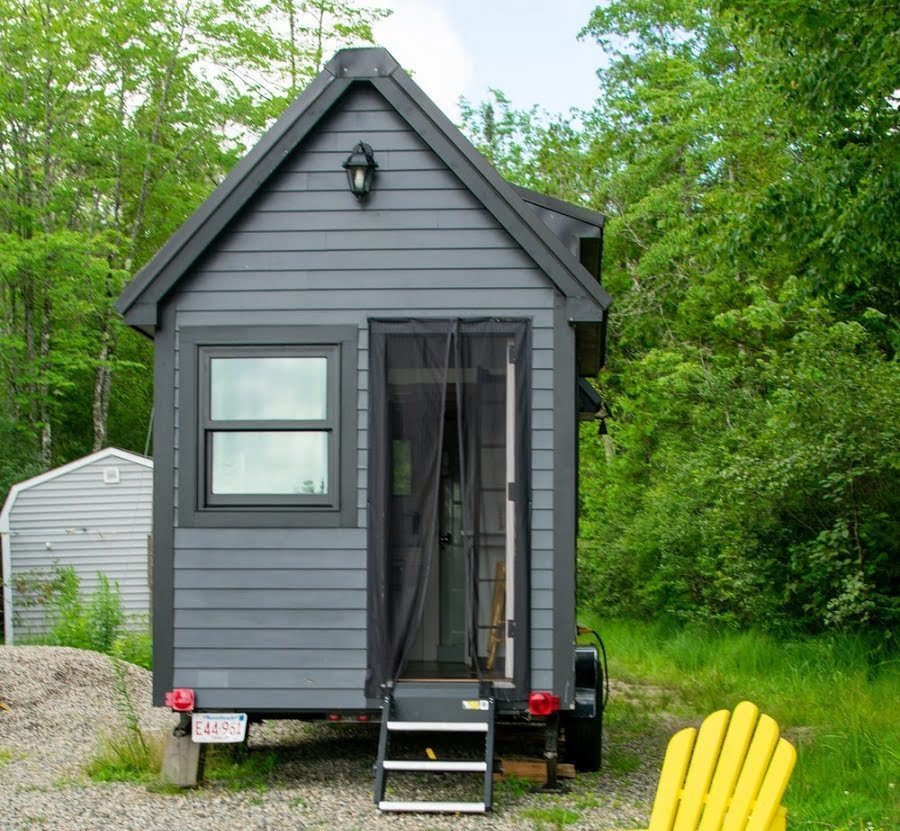 Portable or mobile prefab houses on wheels are ideal for people who want to move their house but don't need to do so very frequently.
Portable prefabs are made with lightweight aluminum tubing and are easily moved via truck. Many manufacturers offer optional features like skylights, solar panels, fireplaces, etc.
Cost: The average price tag for a portable prefab ranges from around $10,000 – $50,000.
DIY Prefab Homes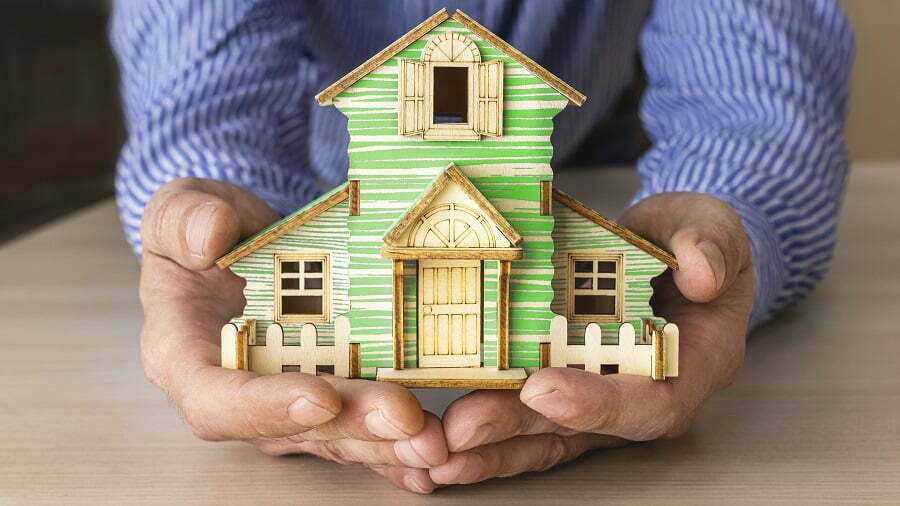 If you prefer building your own home rather than purchasing a kit, then DIY prefabrication might be right up your alley. With this option, you build most of the components of your new home using standard lumber and hardware.
You still get all the benefits of having a custom home without paying thousands of dollars upfront. The only difference is that you must construct everything yourself. The best way to find the perfect prefab home is to start looking online.
Search for prefab homes near you and see what kind of prices these homes sell for. It's also important to consider whether you'd like to live in a single-family home or if you're interested in living in a multi-unit structure.
For example, many multifamily buildings have been constructed recently because there has been a shortage of housing available throughout the country.
Cost: Building a prefab home can cost upwards of $30 to $150 per square foot.
A-frame Prefab House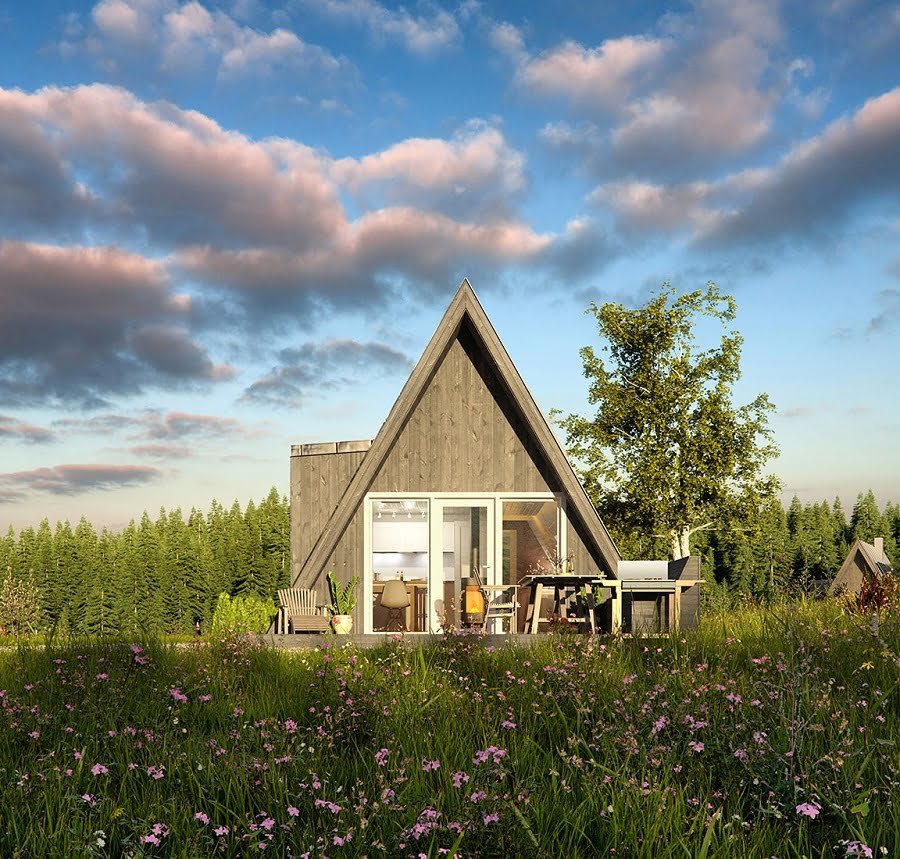 An A-Frame prefab home is a trendy choice among homeowners due to its versatility. An A-Frame prefab comes in several different styles, including ranch style, contemporary, modern farmhouse, craftsman, and more.
These prefab homes are great for families since they allow plenty of space inside while providing privacy outdoors. They are also easy to assemble, which makes them a good choice for first-time builders. If you decide to purchase an A-Frame prefab, make sure it includes enough room for expansion.
Cost: This type of prefab home usually costs between $100,000 to $200,000.
Prefab Home Studio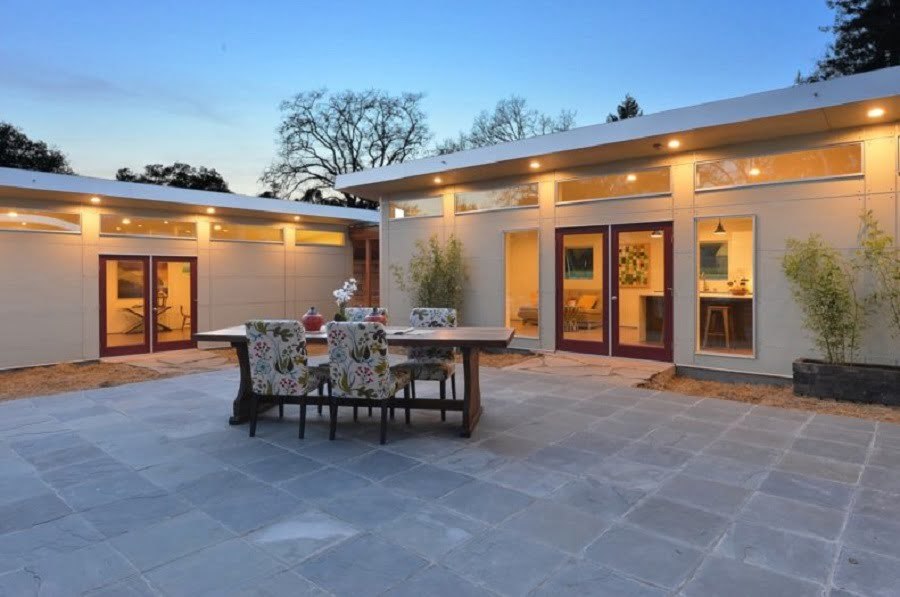 The Studio Home is another type of prefab home that allows you to customize every aspect of your new residence. This includes choosing between various finishes, selecting colors, adding additional rooms, and installing special amenities such as built-in kitchens, bathrooms, prefab garages, patios, decks, balconies, and more. Some studios come fully furnished, whereas others require minimal assembly before being placed into service.
Cost: Studios typically range from $200-$300 per square foot, depending upon how much customization you choose.
Prefab Home for Backyard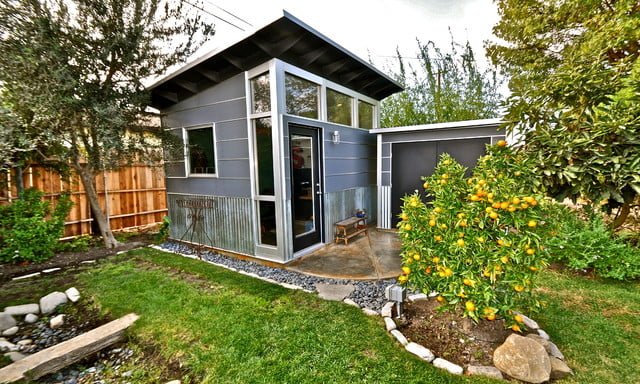 These prefab homes are tiny houses that you can build in your backyard for extra space (such as a home office, a guest house, etc.) or use as storage. There are two main types of prefab homes: freestanding and attached. Freestanding units usually consist of one large box that sits on top of concrete footings. The attached units typically contain two separate sections connected with hinges. Both options provide ample room for storing items and creating a comfortable environment.
Cost: Depending on where you buy your unit, you may need to pay anywhere from $18,000 – $38,000.
Fiberglass Prefab Home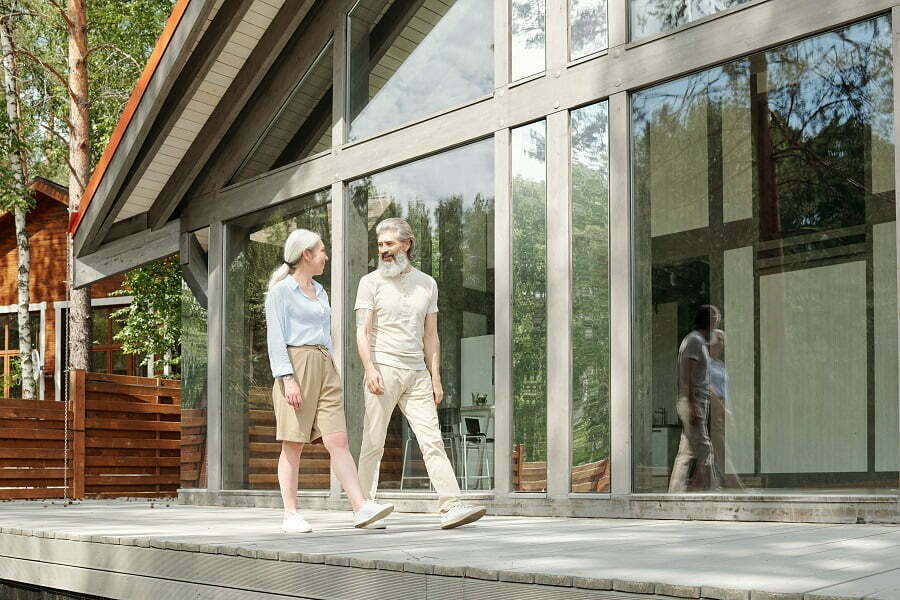 This type of prefab home uses fiberglass instead of wood to create the exterior shell. Fiberglass offers numerous advantages over traditional materials used to manufacture prefab homes. First off, it requires less maintenance compared to other materials. Second, it provides better insulation properties. Third, it doesn't rot, warp, crack, splinter, or burn. Fourth, it won't decay or deteriorate. Finally, it lasts longer than any other material commonly used today.
Cost: The average price tag for this type of prefab home ranges from $100,000.
Shed Roof Prefab Home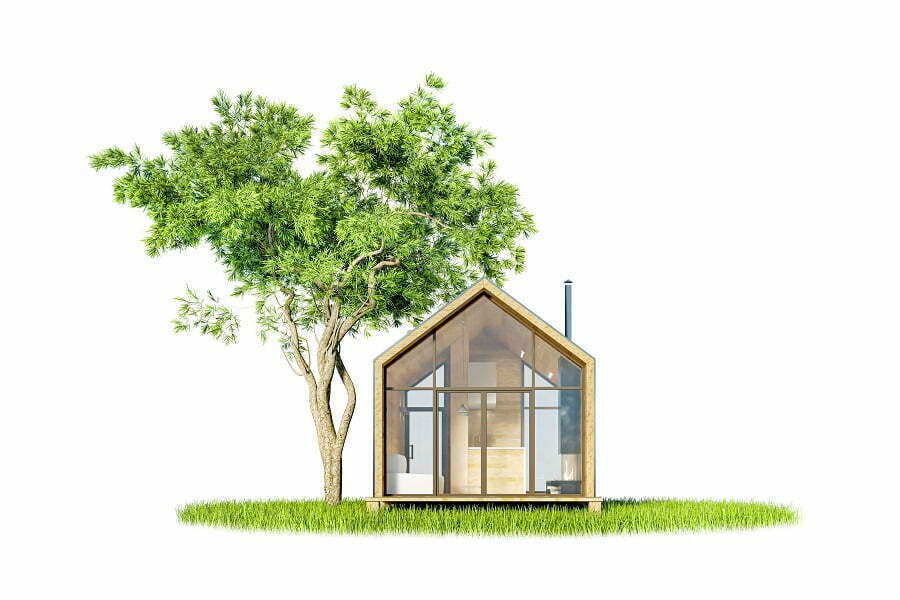 This type of prefab home consists of a metal frame covered by plywood panels. Shed roof prefabs offer excellent protection from rain, snow, wind, sun, insects, and animals. In addition, shed roofs don't need much upkeep, so they last long term. However, some people may not want their sheds exposed to weather conditions. Therefore, it's recommended that you choose a model that features a solid wall around the perimeter.
Cost: Prices vary based on size, design, and quality but most cost about $100 – $200 per square foot.
Luxury Prefab Homes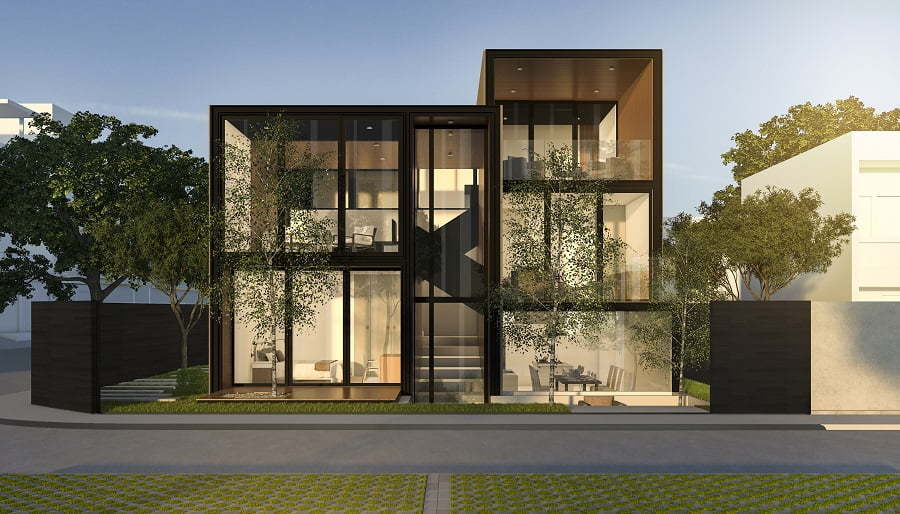 There are countless luxury prefab homes, but here are just a few examples of how you could design yours. Luxury prefabs include gourmet kitchens, master suites, fireplaces, Jacuzzis, swimming pools, saunas, spas, wine cellars, game rooms, media centers, gymnasiums, libraries, billiard tables, hot tubs, outdoor grills, and even private movie theaters! You name it; if it exists, chances are it will be included in this category.
Cost: These models start at approximately $300,000 and go up from there.
Green Sustainable Prefab Homes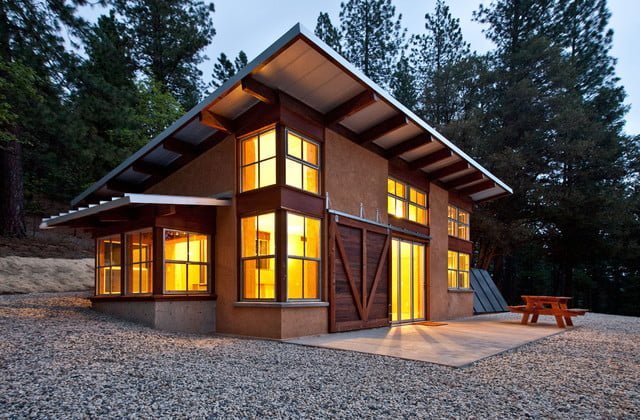 If you're looking for eco-friendly sustainable prefab homes, then look no further because we have exactly what you need. Green sustainable prefabs feature energy-efficient appliances, low-impact building techniques, recycled content products, water-saving fixtures, environmentally safe paints, and many other green attributes. The best part about these prefabs? They cost significantly less than conventional models.
Cost: This option ranges from $80 to $160 per square foot, depending on the number of bedrooms, bathrooms, living areas, and amenities.
Hurricane-proof Prefab Homes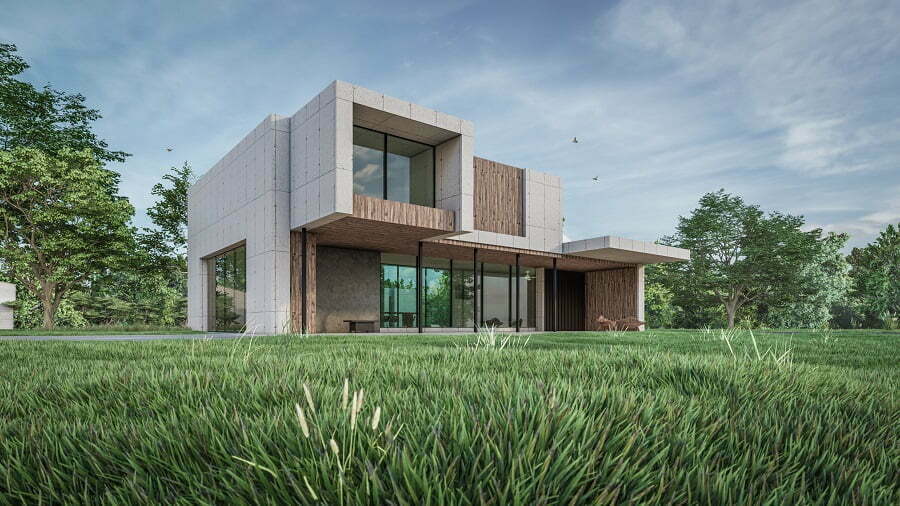 Another great option when searching for hurricane-proof prefab homes is to consider those manufactured specifically for hurricanes. These structures withstand winds up to 200 miles per hour without sustaining damage. Hurricane-resistant prefabs also tend to be stronger than standard designs. For example, most hurricane-resistant prefabs weigh at least 10 times heavier than regular ones.
Cost: Most hurricane-resistant prefabs start at $175.
Turnkey Prefab Homes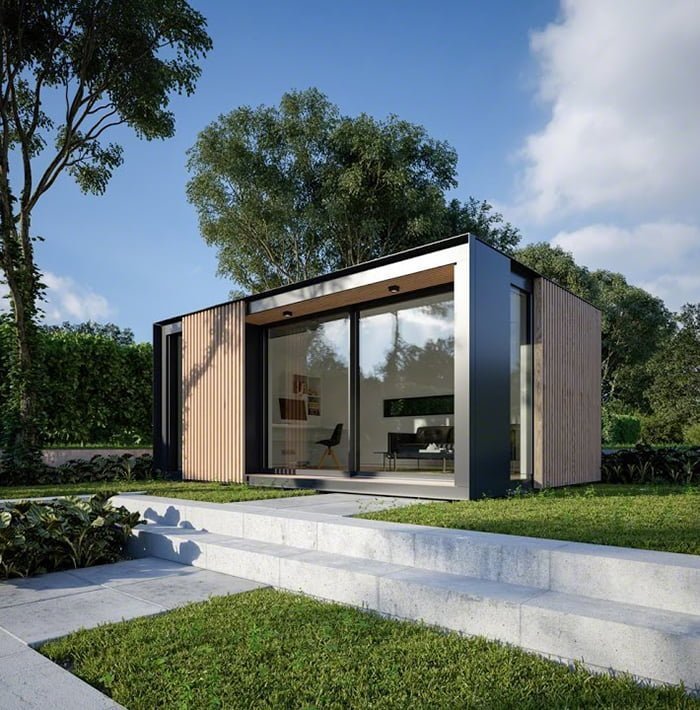 A turnkey prefab home is an all-inclusive package consisting of everything needed to construct a custom-designed structure. This includes plans, construction supplies, tools, labor, and more. Turnkey prefabs come in various sizes ranging from small studios to massive mansions. Some companies specialize only in turnkey prefabs, while others sell both prebuilt and DIY kits. Regardless of which company you decide to work with, make sure to check each manufacturer's warranty before purchasing anything.
Cost: A typical turnkey prefab costs anywhere from $200 to $250 per square foot.
Hybrid Prefab Homes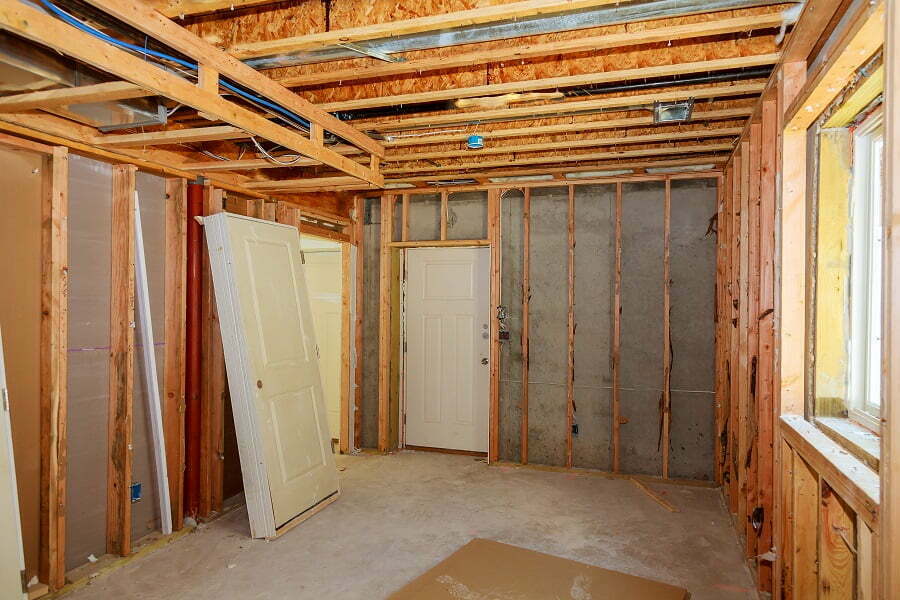 On-frame modular homes are also known as hybrid homes. They are a blend of the two: a true manufactured home and a modular home. They are built to minimum requirements of state, local, and regional guidelines, with the black steel frames like in a manufactured home. They are considered real property, but they are built with lower-quality materials.
Cost: Prices vary based on size, style, materials used, and whether or not they include plumbing, electrical wiring, heating/cooling systems, etc.
Smart Prefab Homes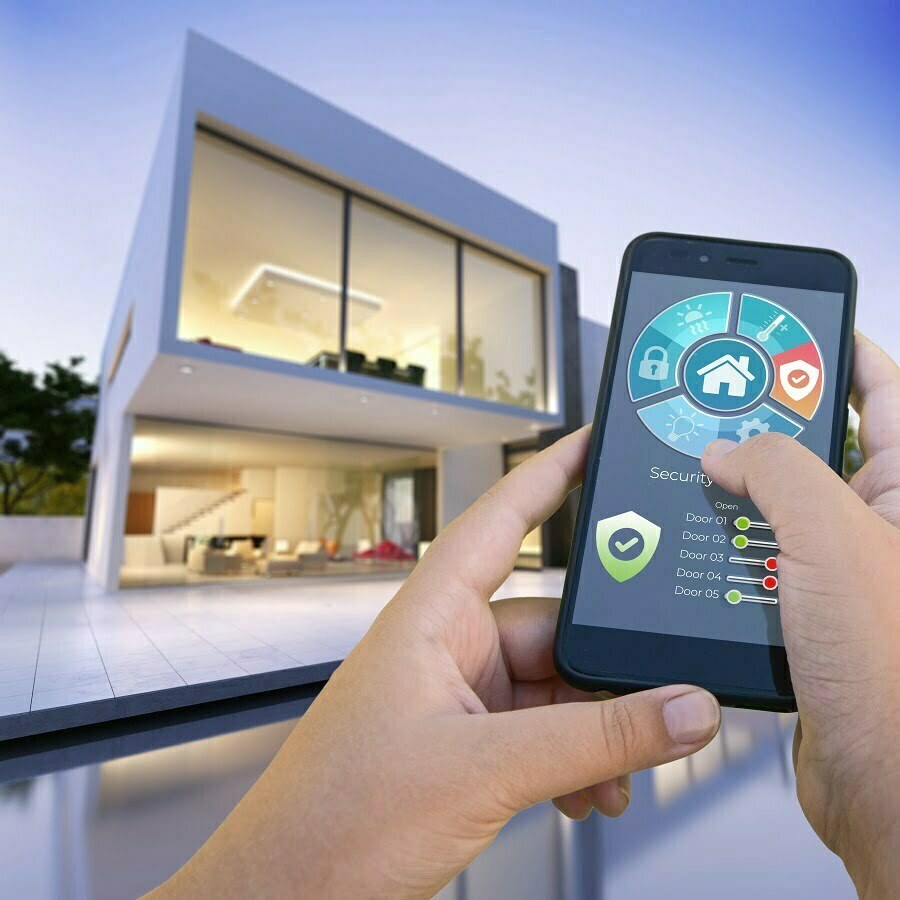 Artificial intelligence programs make smart prefab homes healthier to live in. Pre-made homes are seen as the future solution for the housing market that's getting more and more difficult. During the coronavirus pandemic, there has been an increase in public interest in several prefab homemakers. Smart technologies from HVAC to lighting and appliances make prefabs even more attractive.
Cost: Depending on the type of smart prefab you choose, it could start around $50,000 and go up to over $800,000.
Zero-energy Prefabs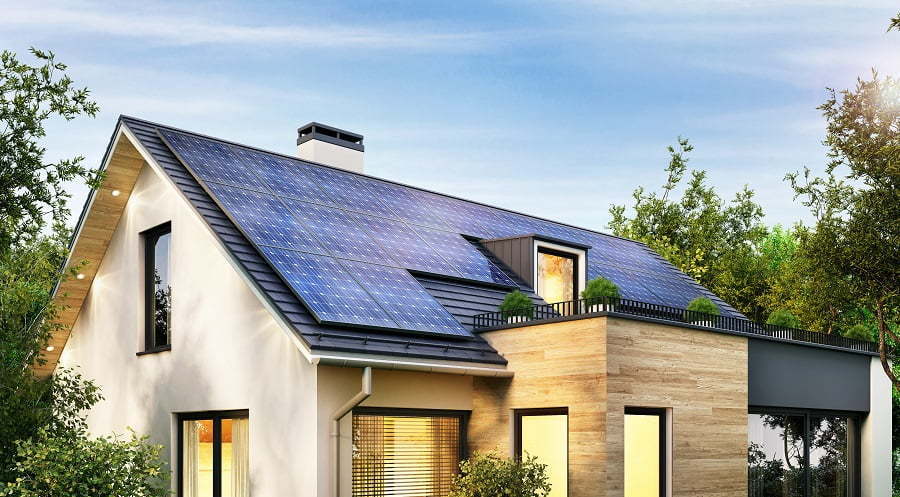 Zero-energy prefabs use renewable resources such as solar panels, wind turbines, geothermal heat pumps, biomass boilers, biogas digesters, hydroelectric dams, wave power generators, tidal stream generators, and the like. Many zero-energy prefabs incorporate passive heating/cooling systems that utilize natural forces like sunlight, wind, rain, snow, and ocean waves.
Cost: Zero energy prefabs usually cost more than traditional prefabs (starting at $150 per square foot). However, some manufacturers offer financing programs so that homeowners don't have to pay upfront.
Related reading: