Last updated on May 23, 2022
Here's a guide on how to buy a prefab home. What to look for and what to expect? Read on to get a head start to owning your own prefab.
Buying a prefab house is the best way to build your dream home. It's an affordable, fast and easy way to get started on building your new home. There are many benefits of buying a prefabricated house over traditional construction methods.
Prefab houses are made from factory-built panels (they make the prefab shell) that can be assembled in just days or weeks. They come with all the necessary components for you to start living in them as soon as they arrive at your site.
You don't have to worry about the weather because these homes are built with materials that can withstand extreme temperatures.
The cost of prefabs is usually lower than other types of construction. This means that you will save money when compared to hiring a contractor to build your own home.
Prefabs are also more energy-efficient. Most of the time, they use less electricity than conventional homes.
There are different kinds of prefabricated houses available today. Each type has its advantages and disadvantages. You need to choose the one that suits your needs and budget.
Here are some of the most popular prefabrication options:
Prefab Construction
Log Cabin
Tiny House
Table of Contents
What to Look for in a Prefab Home?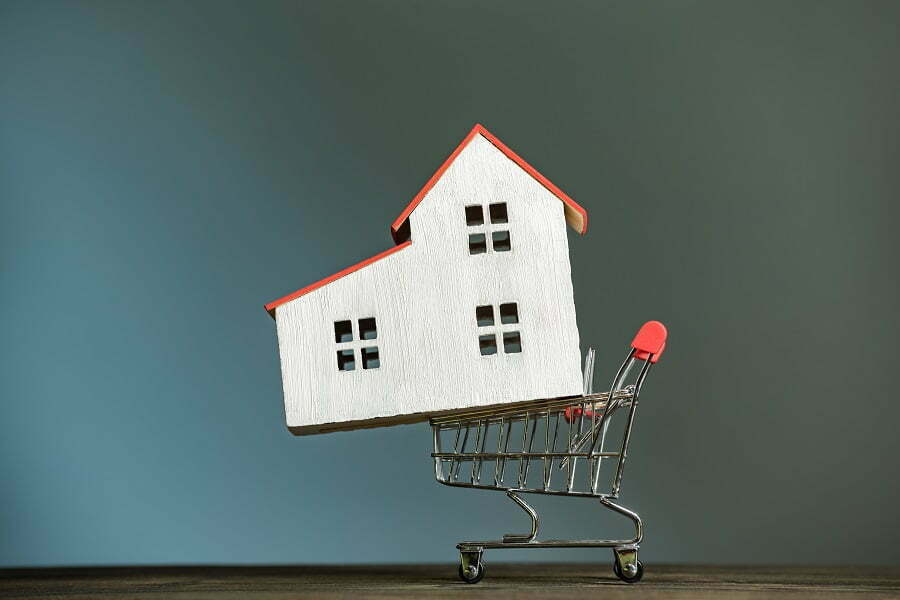 When it comes to purchasing a prefab home, there are several things that you should consider first. These include the following:
Land
First, you need to decide where to build your prefab home. The location of your home will depend on what kind of lifestyle you want to lead. If you prefer to live close to nature, you might opt for a rural area. However, if you like city life, you should look for a place near commercial areas. Many manufacturers and retails offer prefab home and land packages that you can look into.
Construction Time
Another thing that you need to think about is how long it takes to construct your prefab home. Some prefab homes take only a few weeks to complete, while others may take months. You need to know this so you can plan accordingly.
Size
Next, you need to determine how big your prefab home will be. This depends on the number of rooms you plan to add later. For example, if you plan to add a kitchen and modular bathroom after moving into the house, you should make sure that the size of those rooms matches the size of your current home.
Design
If you already have a prefab home design, you can skip this step. However, if not, you should sketch out the layout of your future home. Remember to keep in mind the features you would like to include in your prefab home.
Features
After deciding on the size and design of your prefab home, you should think about the features that you would want to include in your home. Some examples of such features include:
An attached or detached car port
A deck
Patio
Fireplace
Kitchen
Bathroom
Warranty
Last but not least, you should check whether the manufacturer offers a warranty for their prefab homes. If so, you should ensure that you get the best deal possible.
Buying a prefab home can be an excellent investment. It will help you save money when compared to building your own home.
However, before buying a prefab home, you need to do thorough research. Make sure that you know exactly what you're getting yourself into.
Why Buy a Prefab Home?
The main reason people choose prefabricated housing is that they want to save money. A prefab home costs significantly less than building a traditional one. It takes up half the space, which means you don't need a big backyard, and it requires less land. And since it has several types of foundations to choose from, it's cheaper to build.
However, there are other reasons why people prefer buying prefabricated homes. They may also be interested in saving time and effort. You won't have to worry about hiring contractors, making decisions about materials, or dealing with permits. All these tasks are taken care of by the builder. You have to pick the right company and follow their instructions carefully.
Lack of material waste is another pro of prefab homes. There are no excess materials when the house is built in a factory. The components are shipped directly from the manufacturers to the construction site.
Prefab homes are also more energy-efficient. Since they use less energy during production, they better conserve resources. In addition, they are easier to maintain.
But there are some drawbacks as well. One problem is that prefabricated homes have stricter zoning codes. In addition, they tend to be smaller than custom-made houses. Another issue is that most prefabricated homes come with limited options. Pre-built units usually only offer a handful of designs. So if you want something different from the norm, you'll have to pay extra for customization.
There are many advantages to choosing prefabricated homes over custom-built ones. However, if you want to find the perfect match for your needs, you should first consider all the pros and cons. Then you can make an informed decision.
Cost Expectations
Finally, you should figure out how much you are willing to spend on your prefab home. This includes the initial base price, additional price (finishing and additions), and any maintenance costs.
Many people think that prefabricated houses are expensive. But the truth is that they aren't. Most prefabricated homes cost between $30,000 and $50,000. That's far lower than the average cost of a traditional house.
Another advantage of prefabricated homes is that they are easier to transport. This makes them ideal for moving from one place to another. Plus, they take up much less space than conventional homes. This means that you don't need a large yard.
So, if you're planning to move soon, prefabricated houses might be the best option for you. Or maybe you've got a small family, and you'd like to create a cozy living environment. If so, prefabricated homes could be the answer to your problems.
FAQ
Why would I want to buy a prefabricated house?
Prefabricated homes are great for those who are looking to save money. When you buy a prefabrication home, you avoid paying construction fees. Also, you don't necessarily have to hire a contractor.
Where can you find modular homes for sale?
You can find prefabricated homes at several locations. The best places to look include online retailers and real estate agents.
What are the benefits of buying a prefabricated home?
Prefabrication offers numerous benefits. For example, you don't have the hassle of dealing with permits and contractors. You don't even have to worry about choosing materials. The manufacturer handles these things.
Is it safe to buy a prefab house?
Yes, it's entirely safe to purchase prefabricated homes from reputable companies. There are plenty of companies out there that sell quality prefabricated homes without any issues.
Can I customize my prefabricated home after I buy it?
Many builders will allow you to customize your prefabricated home. Some will even provide free design services.
Related reading: