Last updated on December 15, 2021
You need manufactured home permits issued by your state or county L&I office to put a prefab home on your land. Usually, you can apply for them online and request an inspection if it's needed.
Multiple permits are usually needed for manufactured homes. They include but are not limited to construction, transportation, occupancy, utility connection permits.
If you're reconstructing a prefab home, permits may also be needed depending on your reconstruction project.
A manufactured home is a dwelling built on a permanent foundation, designed to be used as a residence, and moved from one location to another. A manufactured home must meet all the requirements of the Uniform Manufactured Housing Act and the Federal Mobile Homes Safety Standards Act.
The primary purpose of these acts is to classify manufactured housing and protect the public from unsafe constructions. Manufactured homes were initially intended to be temporary structures that could easily be transported to new locations. However, over time, many manufactured homes have become more permanent. Many people now live in their manufactured homes year-round, and some even purchase them as investment properties or vacation homes.
Manufactured homes require permits before they can be moved to their designated location. Mobile homes do not require permits unless there has been some significant change in the home structure.
Table of Contents
What Permits Are Needed?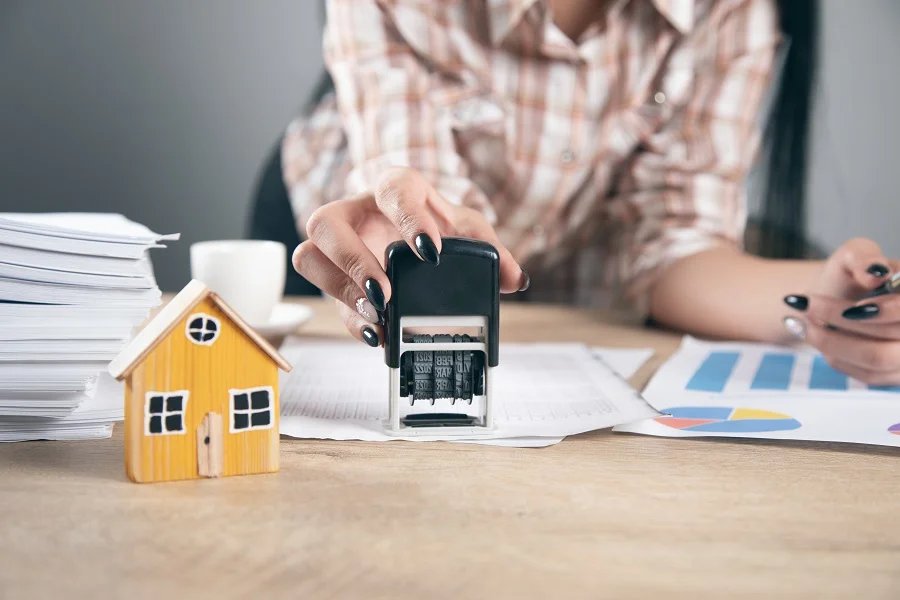 Typically, a series of special permits — including construction permits, occupancy permits, utility connection permits, transferable use permits, transportation permits — must be obtained before transporting and installing manufactured homes. Most local governments websites offer detailed information about the permits needed for transporting and installing a manufactured home in your state.
It depends on which state you live in. Some states require manufacturers to obtain permits before shipping their homes; others don't. Manufacturers may be required to pay fees associated with transporting manufactured homes. To avoid any potential problems, the remainder of the permits should be submitted no less than 6 weeks before the scheduled transportation of the house to the property.
A permit will allow you to make changes to your manufactured home without obtaining another building permit. Changes include:
Removing a room
Changing the size of a room
Moving walls
Installing plumbing fixtures
Electrical wiring
Heating/cooling systems
Installing windows
Installing doors
Interior finishes
Exterior finishes
Installing a septic system
Purchase a Permit Online
To buy a permit online, go to your state Licences and Inspections (L&I) office site. Click on "Licenses & Permits" at the top of the page. Then click on "Manufactured & Mobile Homes." Enter the address of your manufactured or mobile home in the search box above the map. You'll see a list of available permits. Choose the type of permit you want and then enter the information requested. You'll pay a specific fee if you're buying a new permit.
Cost
The cost of a permit varies depending on where it's issued and the square footage of the building. It is important to note that manufactured home permit renewal is not required.
Foundation Inspection
It's important to know what kind of foundation your manufactured home needs before building it. A licensed engineer must inspect the foundation before you can receive a certificate of occupancy. This inspection ensures that the foundation meets all applicable building codes and industry standards.
Your manufactured home dealer or builder can provide this service. It typically costs about $200-$400.
Other Requirements
Before you move your manufactured home, you should check with your local zoning board to ensure that you can place it on your property. Other requirements apply to manufactured homes.
FAQ
When do you need manufactured home permits?
Manufactured homes require permits when you first purchase them or make reconstruction changes.
How long does it take to obtain a permit?
The average time to obtain a permit is one to three weeks.
Where can I get a permit?
Your local Licensing & Permits office is the best source for obtaining a permit.
Do I need a permit to install my manufactured home?
Yes, you need a permit to put a manufactured home on your land.
Related reading: