Last updated on August 30, 2022
This is our shortlist of the top 10 best prefab home manufacturers of 2022. They make the best prefab homes in the US.
But what makes a prefab home great, anyway?
The best prefab house is one that meets your needs and budget. When choosing a prefabricated house, the most important thing is to find out what type of structure will work best in your location.
Prefabrication has been around for many years, but it wasn't until recently that more people started using them because they are cheaper than traditional construction methods.
Prefab buildings have become very popular over the past few decades, and there are now thousands of companies producing these low-cost housing units. They're great if you need an affordable place to live – which may be temporary or permanent.
But not all prefabs are created equal! Some are made with inferior materials like fiberglass instead of steel; others don't meet current safety standards.
So how do you know whether a particular prefab unit is safe enough for you to move into? How about its quality? What kind of warranty does it come with? Is it energy efficient? What prefab additions are available? These questions should help guide you as you search for the perfect prefab home.
Hundreds of builders are willing to take your money and build a house for you if you're serious about building a premade structure. This quick list features a few of the best builders around, which is why we've made it so easy to find the best.
Table of Contents
Clever Homes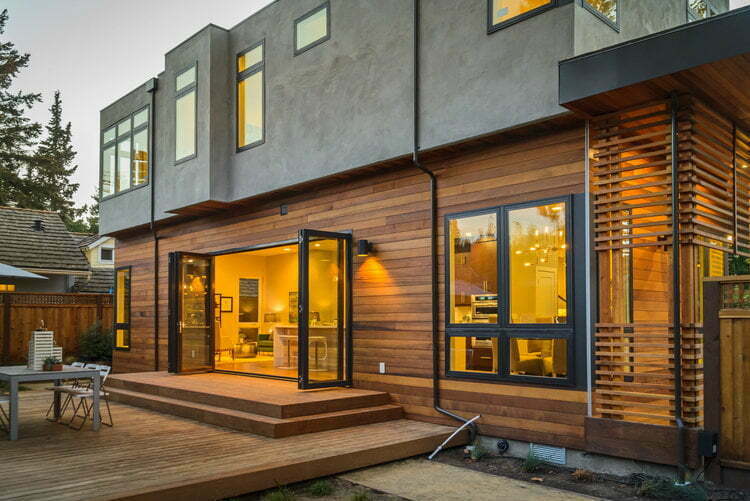 Clever Homes uses panelized and modular building techniques. They can build a net-zero energy home from the ground up. A feasibility analysis will take you from design to final cost and cover every aspect of the job, including permits. The average price for a house from Clever Homes is $400 to $500 per square foot. The total cost includes shipping and landscaping. They ship to any state in the U.S.
Champion Homes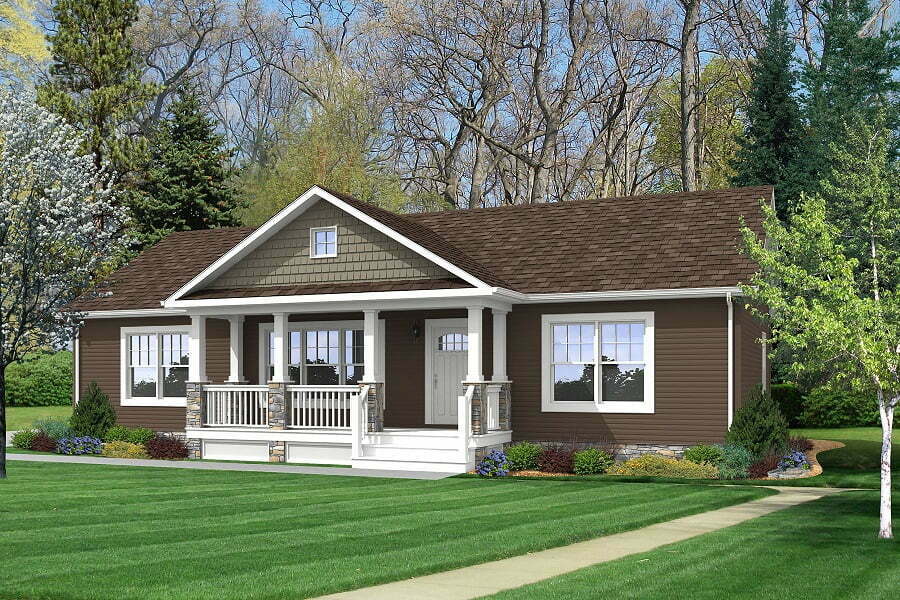 Champion Home Builders has been in the industry for more than 60 years. This prefab manufacturer offers many different floor plans and a lot of features that will make your house look like a site-built home. You have the option to modify your home's features and finishes to match your budget, even though it was built according to a factory's preset workflows.
Pacific Modern Homes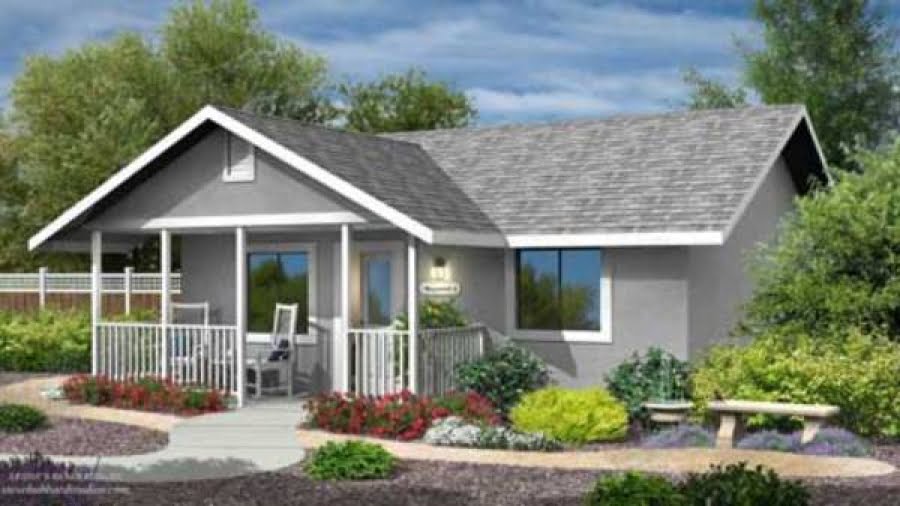 Some of the best panelized structures around are delivered by Pacific Modern Home, Inc. They have a wide range of homes, from single-story to two-story. They have 25 single-story floor plans and 40 designs in their current catalog. Prices start at $27,000 for a single-story home of around 600 square feet and top out at $173,500 for a six-bedroom home with a three-car garage.
Allwood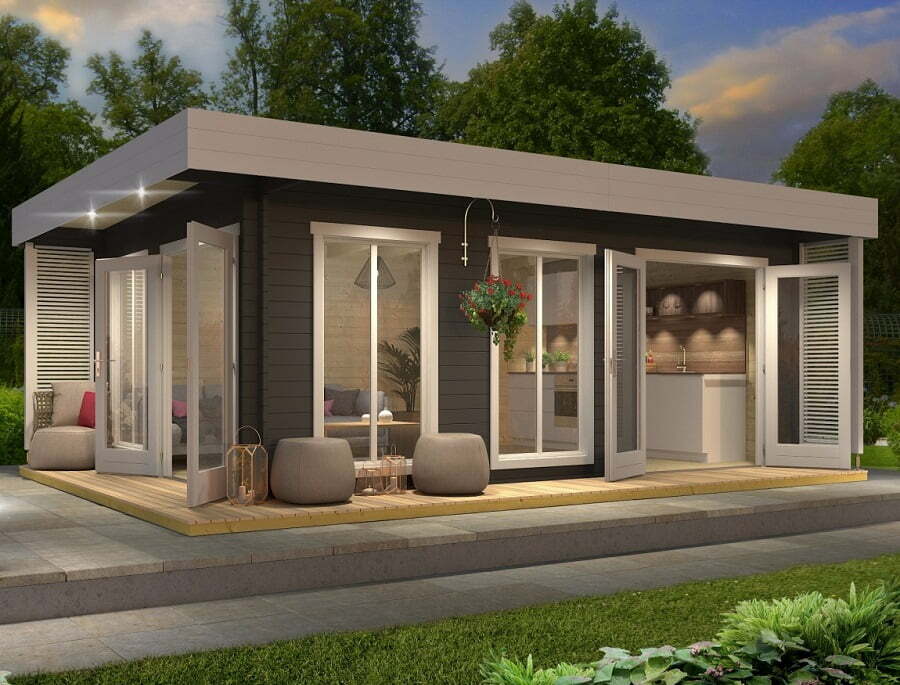 The majority of Allwood's homes are under 1,000 square feet. Their larger homes look like small cabins or cottages, but some of their tiny homes have a more modern vibe. Most of the 30-floor plans fall under the tiny, small, and medium-sized categories.
You're getting a barebone unit with only the floors, walls, ceiling, trusses, windows, and doors. They only build and ship your home. You'll need to hire a local contractor or handle it independently if you want insulation or integration. Depending on the style and size, prices range from $3,600 to $50,000.
Custom Container Living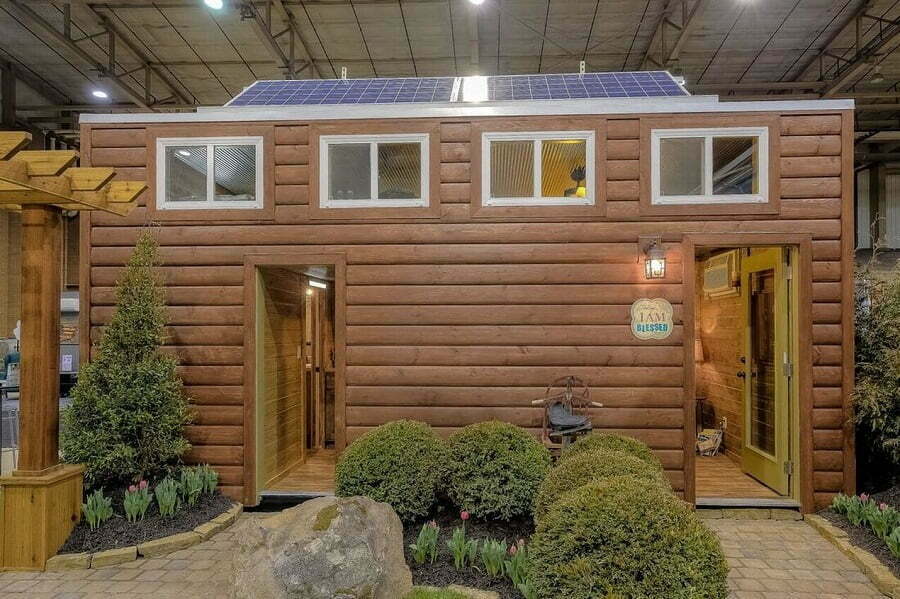 Container homes typically don't look like traditional homes. They are one of the most affordable housing styles, but the company can provide you with a solution that will get you situated in no time.
The prices are attractive but make sure to check out all the floor plans. The cost of a custom container home from Custom Container Living is between $25,000 and $100,000.
People who prefer the container home lifestyle and consumers who want an affordable prefab home to use as a guest house will find this manufacturer attractive.
Unity Homes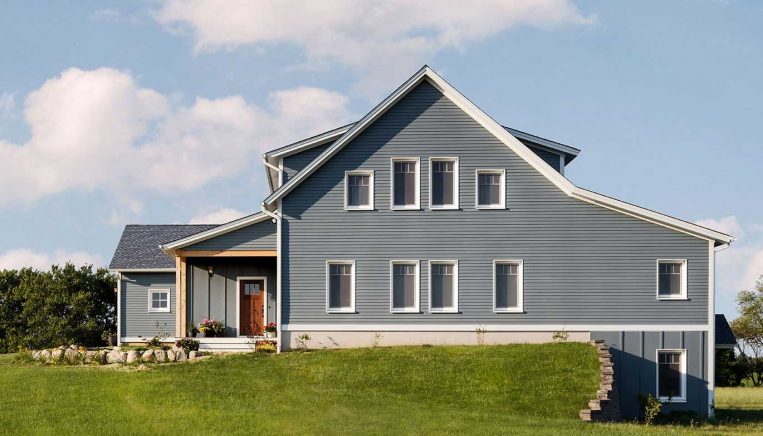 One of the best choices when it comes to a house that blends in is Unity Homes. They don't have many premade homes under 100k, but they do have a collection of modern prefab homes that you can start with.
There aren't any cheap homes for sale, but some packages cost under $100,000. The complexity raises the price, but their Whole House prices range from $140,000 to over $350,000.
Method Homes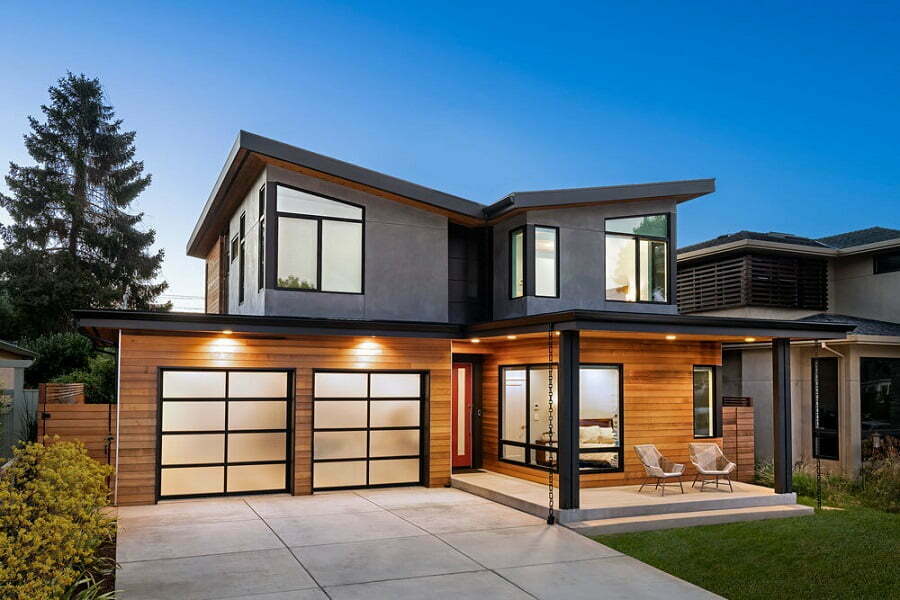 Method Homes has a large collection of modular homes. Traditional arts and crafts-style homes are available for clients to choose from. They have an impressive portfolio of custom work, thanks to their ability to collaborate with other teams. If you see a prefab house, you like Method Home probably produces it.
Impresa Modular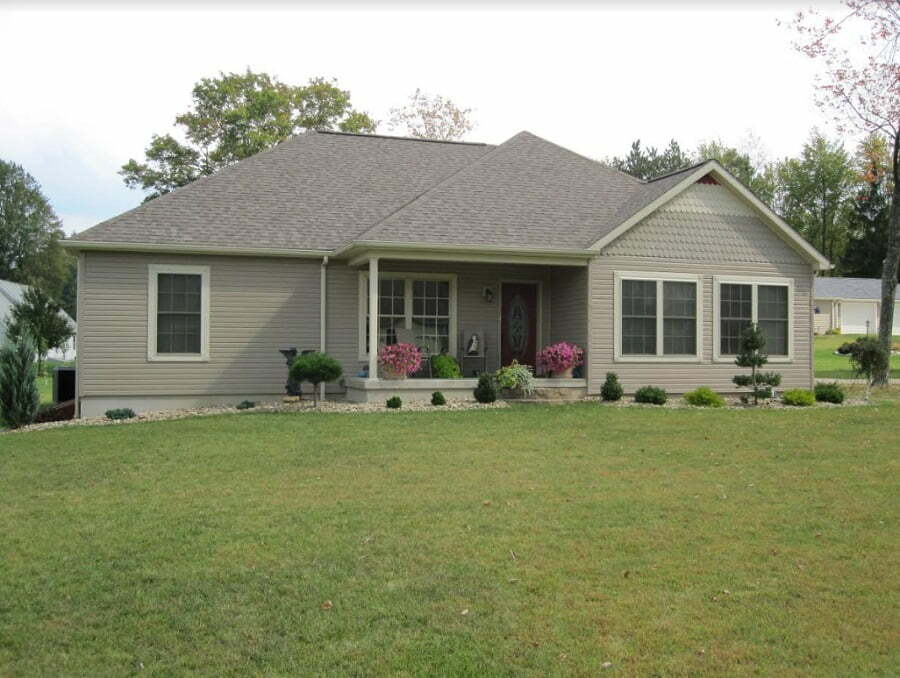 Impresa Modular is one of the few national custom modular home manufacturers. The manufacturer offers about 1000 floor plans with many home styles and elevations to choose from. You can either input your building ZIP code to browse the hundreds of floor plans available in your desired location or bring them directly to Impresa.
Wheelhaus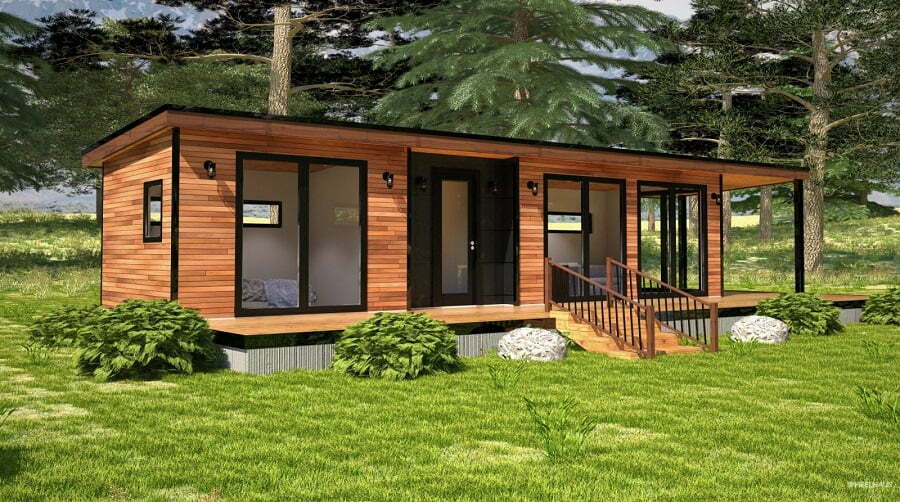 Wheelhaus modern modular homes are tiny. They take the focus on sustainable living and amplify it with strict adherence to a philosophy of less. They offer pre-built homes that are delivered to your property.
House Port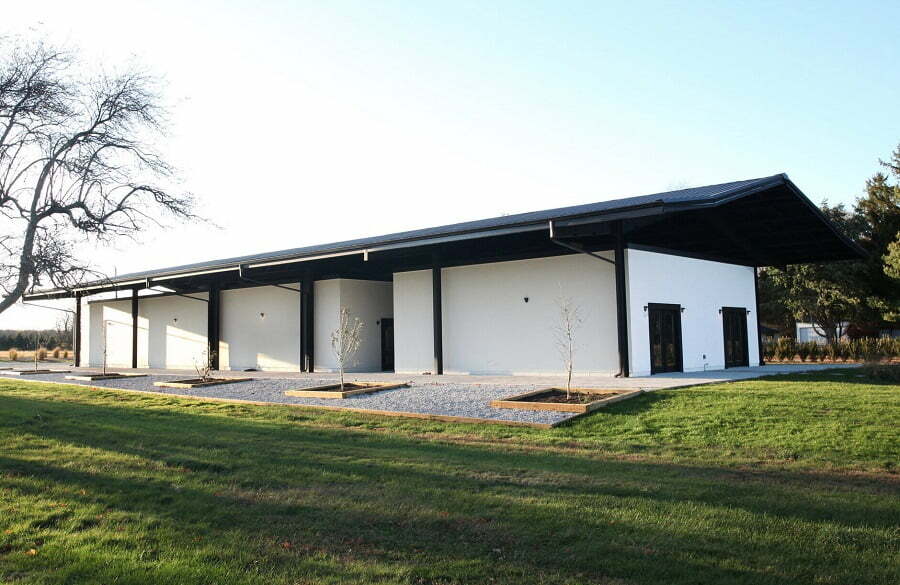 A sculptor named Hally Thacher founded House Port. She wanted to create a sustainable concept home that could be built quickly. A collection of four houses has been created. The galvanized metal roof of House Port's pre-built homes offers a unique look.
Little House On The Trailer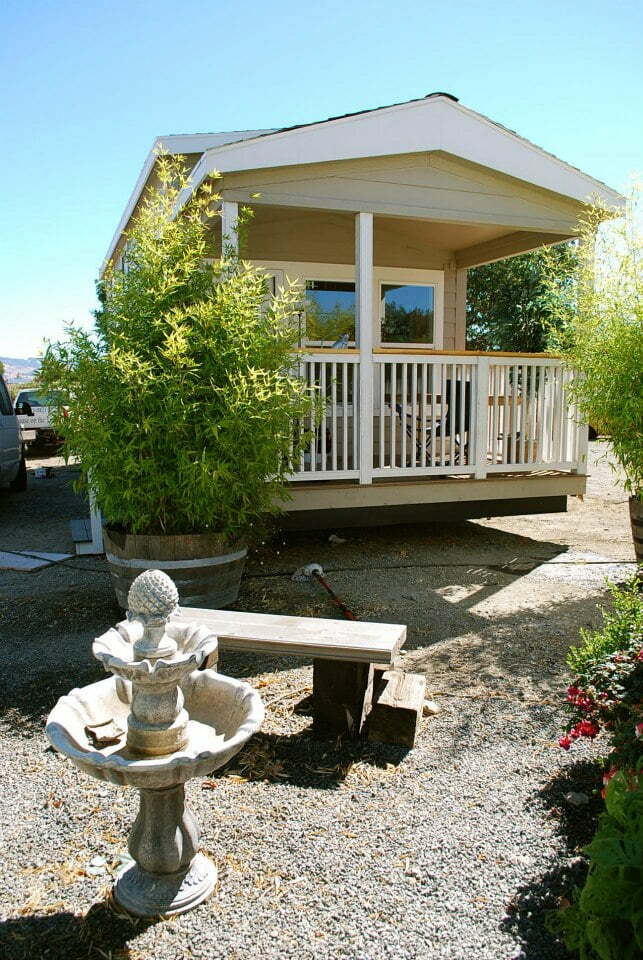 Little House On The Trailer has a more traditional look. Homes up to 400 square feet are available. A lot of their focus is on building cottages for people with disabilities. Stephen Marshall, the owner, has been in the design industry for more than 50 years.
Prefab Homes: Which One Should You Choose?
There are several factors to consider before buying any prefab home.
First, decide on where you want to build. Do you prefer rural areas or urban settings? Will you be living somewhere long-term or just temporarily?
If you plan to stay put for a while, then you'll probably want something sturdy and durable. On the other hand, if you plan to relocate frequently, you might opt for something lighter weight and easier to transport.
Another factor to think about is climate. Are you looking at a hot area or cold? This could affect the size and design of your new home.
For example, if you live in Alaska, you won't want to buy anything too large since heating costs would add up quickly.
Also, keep in mind that some states require certain minimums for fire ratings and earthquake resistance.
Finally, make sure you check local zoning laws. Many cities limit the number of times you can use a specific lot for residential purposes. Make sure you get permission first.
How Much Does It Cost to Build a House in a Factory?
When you purchase a prebuilt home, you save both time and money. Not only will you avoid having to pay contractors' fees, but you also eliminate the hassle of dealing with permits and inspections. And even though you still have to spend money on supplies, you'll end up saving quite a bit overall.
The price range is wide as hundreds of manufacturers build houses in factories. This can be a tiny house that costs under $100k or a large house for $300k and more.
What Kind of Warranty Comes with Your New Home?
When purchasing a prefab home, you usually receive a limited lifetime warranty. Most manufacturers offer this guarantee to protect their products against defects in material and craftsmanship.
The length of the warranty varies from company to company. You can find out what type of coverage each one offers by checking online.
There are three basic types of warranties available:
manufacturer's warranty
builder's warranty
homeowner's warranty
Each covers different things. Manufacturer's warranties typically cover everything except normal wear and tear. Builder's warranties generally include labor and parts. While most homeowners' policies protect against damage caused by natural disasters, they often exclude building defect claims.
So when choosing between these options, ask which policy provides better value.
Is It Possible to Buy an Unfinished Prefab Home?
Yes! As mentioned above, not all prefabs come fully finished. Depending on how much work has been done on the property, you may be able to negotiate a lower price. Be aware that unfinished properties tend to sell faster because buyers know exactly what they're getting themselves into. They also cost less to maintain as well.
Can You Get Financing from Bank or Credit Union for a Prefab Home?
Although banks aren't known to finance manufactured homes, credit unions are another great resource. These financial institutions specialize in lending to people who need affordable housing solutions. Some credit union lenders actually finance manufactured homes directly through their own programs.
Where Can You Find Good Deals On Homes?
You should start searching for deals early. Manufactured homes are sold throughout the year. But many sellers wait until after Christmas to list them. By doing so, they hope to attract more interest during the holiday season.
Once you've found a few potential homes, visit them personally. Don't rely solely on photos posted online. Take advantage of the opportunity to see the inside firsthand.
Ask questions like "what kind of appliances does it have?" and "how big is the master bedroom?"
If you feel comfortable enough, make an appointment to view the house before making any decisions. This way, if there are problems later down the road, you won't have to worry about being stuck with something you didn't want.
FAQ
Are prefab homes high quality?
Prefabricated houses are made using state-of-the-art technology. In fact, some models boast energy efficiency ratings higher than traditional stick frame construction. Many builders use advanced materials, including steel frames, fiberglass insulation, vinyl siding, and concrete block walls. Even though prefab homes look similar to other structures, they differ significantly in terms of durability. Because they were designed specifically for mass production, they feature stronger components and superior structural integrity.
Can I Afford My Own Prefab Home?
If you're looking for a new place to live, then you may not qualify for a mortgage loan based on income alone. Fortunately, there are options available that allow qualified buyers to purchase a manufactured home without putting 20% down. One option is called FHA 203(k).
Related reading: