Last updated on August 31, 2023
Here are the top green sustainable prefab homes and their manufacturers. Find out who is who in the world of green manufactured housing.
This is the biggest of our prefab home lists, and no wonder — being green and sustainable is among the top desired features of a home, and it's trending like crazy. It seems like every manufacturer is offering a sustainable prefab, so here are the best of them.
Table of Contents
What Is a Sustainable Prefab Home?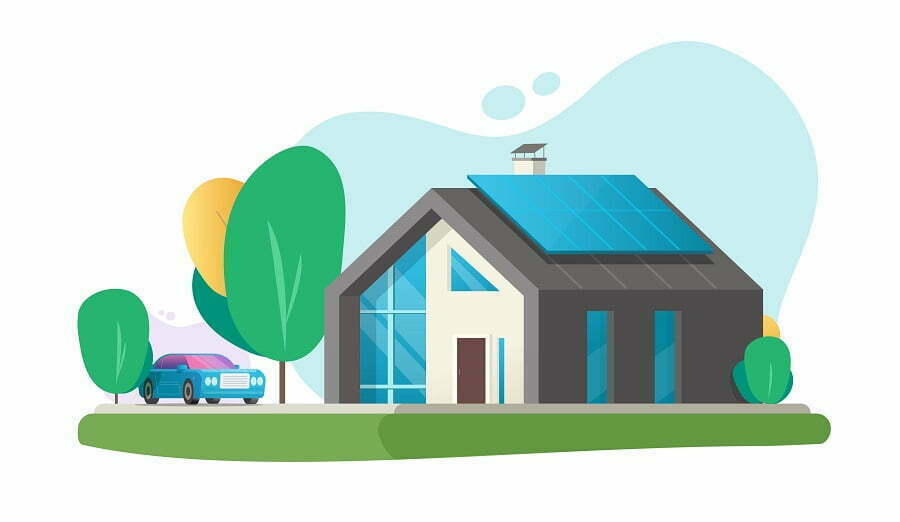 Sustainable prefab homes focus on green and clean energy and use low VOC or non-toxic materials. A sustainable home typically uses the newest recycled construction materials for internal walls, roofs, and insulation. For example, recycled materials and FSC certified timber are used for internal and roofing panels.
Top-quality insulation is essential for optimal energy efficiency. From VOC-free paint to bamboo floors and homes that attain LEED platinum, gold, or silver standards to rainwater collection systems, sustainable homes are on the cutting edge of environmentally-friendly architectural design. At the top of the line are the zero-energy prefab homes.
Ecohome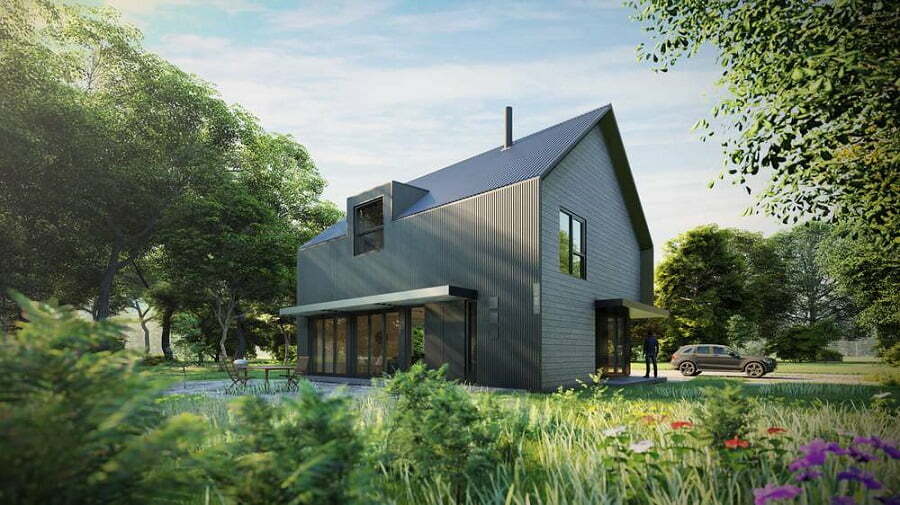 Ecohome offers sustainable prefab homes made of top-quality local materials based in Canada. In addition, the company organizes efficient production and simplified assembly to make sure an affordable cost is established. Their architects have produced unique designs developed stunning and practical homes optimized for sustainable lifestyles. The spaces are packaged as reasonably-priced, eco-friendly prefab homes.
EcoPrefab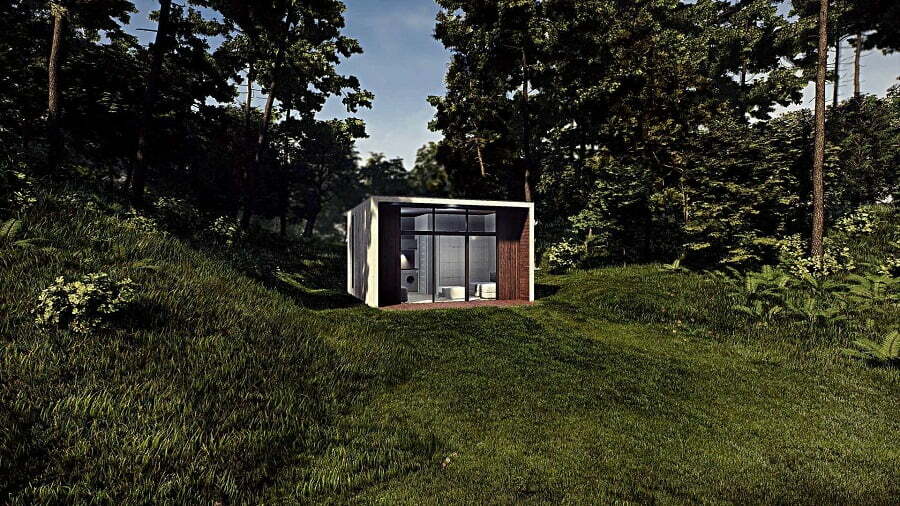 EcoPrefab specializes in building wooden houses complete with a wholesome, sustainable philosophy. This is done by establishing and utilizing environmentally-friendly building materials and modern technology. The company's goal is to create healthy and environmentally-sustainable living and working environments. EcoPrefab turnkey homes use sustainable insulation and finishing materials to produce a balanced and healthy microclimate.
Bensonwood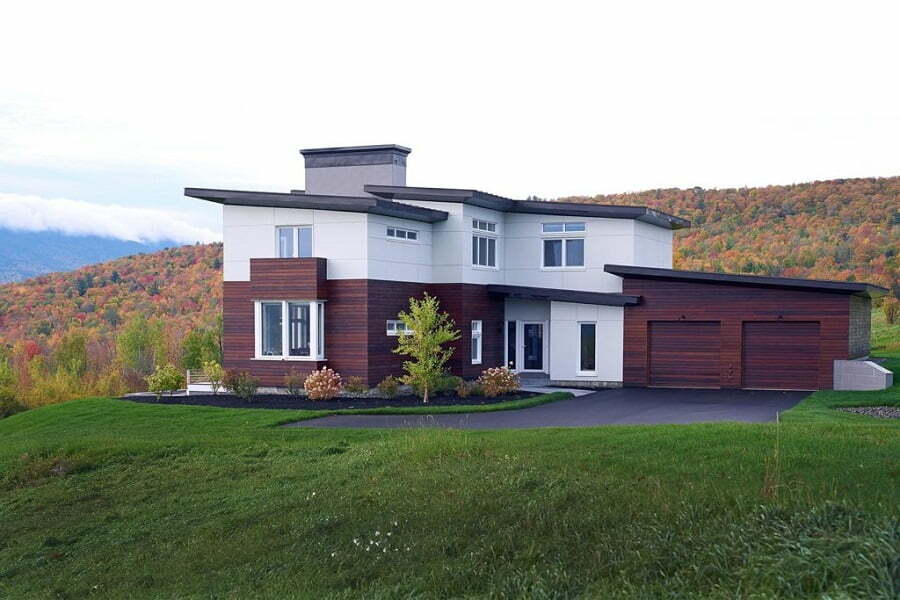 Bensonwood fuses next-generation technology with heritage craftsmanship, producing residential and commercial buildings better for individuals and the earth. Bensonwood specializes in pre-designed, customizable architecture and framing of timber. They also offer fully-customized design/build services for developments requiring maximum efficiency and minimal building time on site.
Method Homes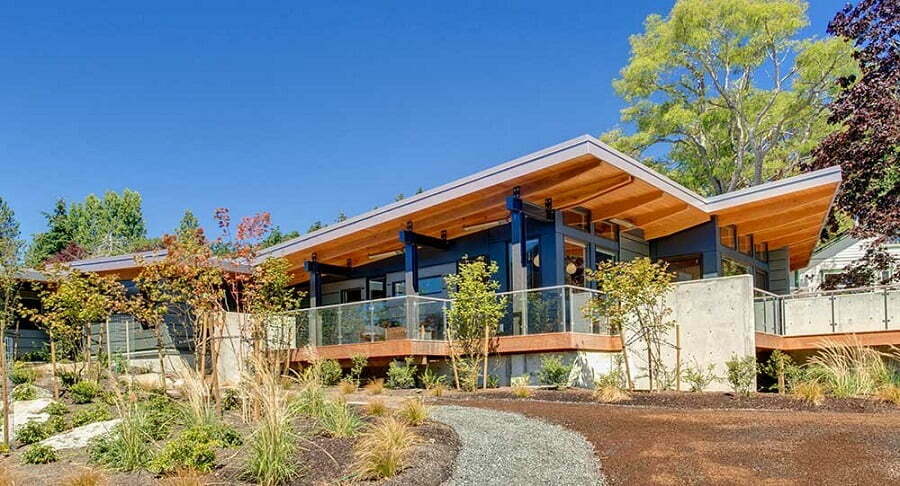 Method Homes is a sustainable luxury prefabricated homes manufacturer producing Passive House LEED, net-zero energy, and Energy Star homes; each model is prewired for solar energy. Features include wireless audio, motorized window coverings, Nest thermostats, and smart lighting. The design of the homes is sleek and contemporary, with flat roofs, tall windows, and sliding glass doors. These homes range from $325 to more than $425 for each square foot.
EcoCraft Homes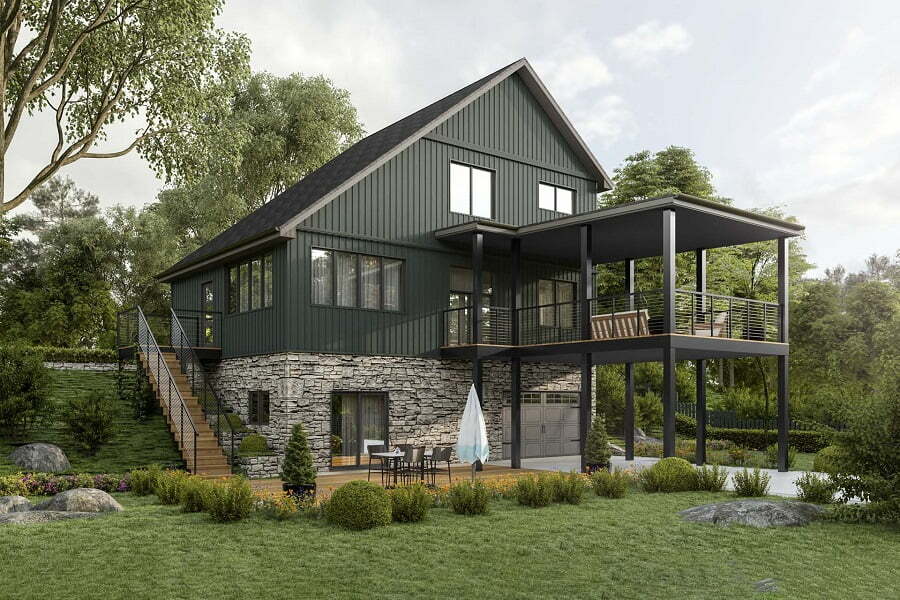 A fundamental objective of EcoCraft Homes is to provide the ultimate standard of efficiency possible during the home construction process. Additionally, they ensure the highest possibility of a transparent and thorough customization process for the homeowner. The houses harmoniously blend with nature and inspire creativity by focusing on adaptable, flexible spaces inundated with natural light.
WeberHaus
WeberHaus is world-renowned for its luxurious and sustainable prefab houses. As part of its dedication to constructing eco-friendly dwellings, its homes feature an abundance of energy-efficient features to maximize convenience, comfort, and visual appeal. Additionally, these homes have luxury features, including an entirely sound-proofed cinema room and a spectacular staircase.
Lindal Cedar Homes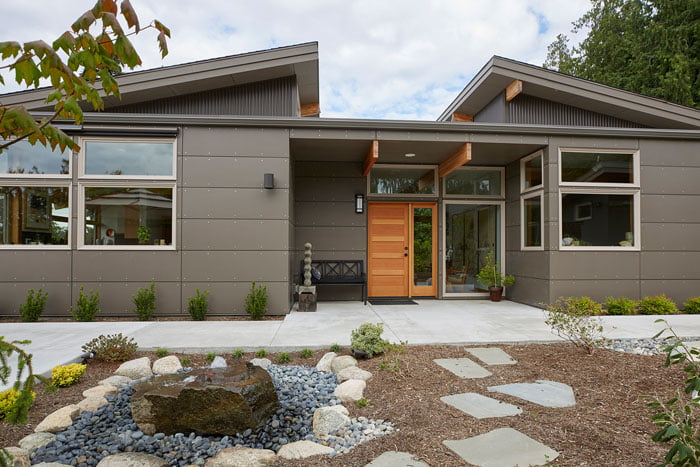 Lindal Cedar Home's goal is to do everything humanly possible to safeguard the world we live in. Therefore, environmental stewardship and sustainability are displayed in everything they do. This can be seen in their designs, materials used, site selection, techniques used during the construction process, and more.
Greenfab
Greenfab is a sustainable prefab company specializing in projects seeking LEED for Homes, Passive House, Built Green, Living Building Challenge, and Energy Star certifications. Essentially, Greenfab manufactures modern, sustainable prefab homes that range between $225 and $350 per square foot. They are ready to assist homeowners with developing sustainable design strategies and managing the documentation and certification process of the project.
Green Canopy NODE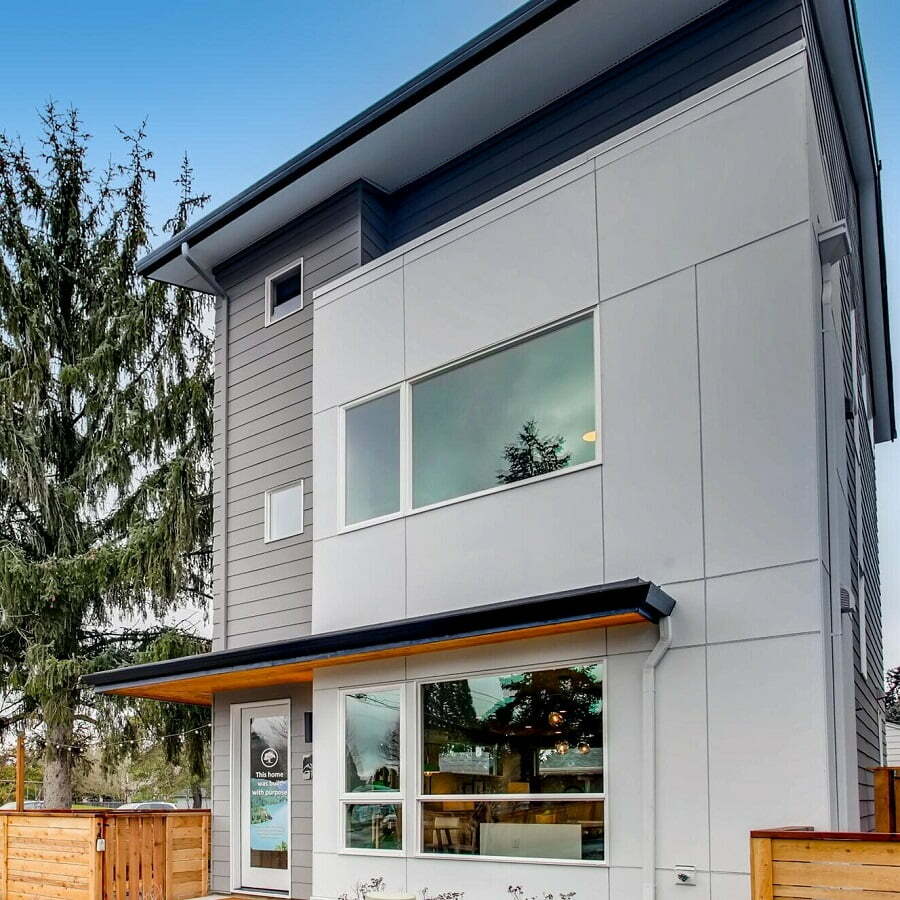 Green Canopy NODE is guided by the desire to build healthy and sustainable homes for individuals at all income levels. The manufacturer combines smart building technology solutions with an established track record of sustainable design, expansion, and construction management expertise to decrease costs effortlessly, cut construction timelines, and produce highly impactful housing for the communities they serve.
Lloyoll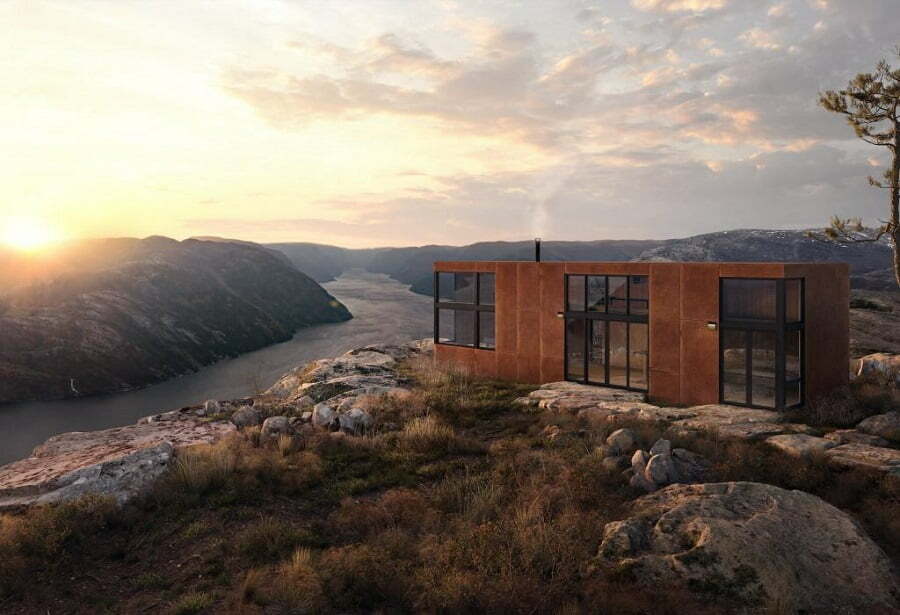 Lloyoll produces sustainable and energy-efficient homes with interiors that feature Stuv wood stoves, heated floors, propane boilers, LED lighting, exposed functional carvings, Timber Frames, and various other features that showcase their love of craftsmanship and sustainability. The offerings are code-compliant, four-season prefab homes designed to grow with a family.
GreenPod Development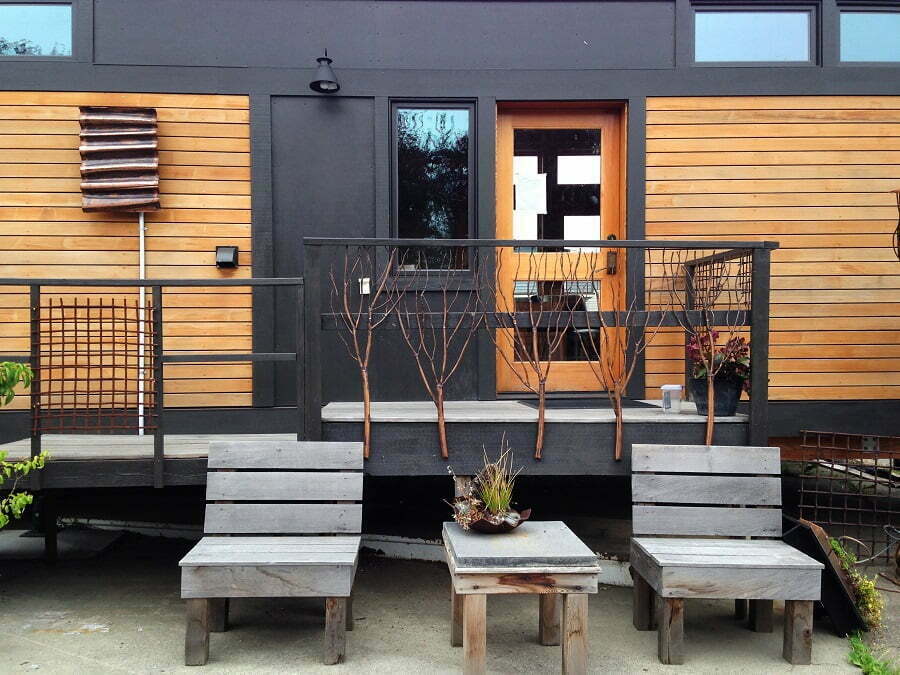 GreenPod Development company understands the demands for solutions for the changing housing needs and the environment to create sustainable living via innovation, beauty, quality, and healthy environments. GreenPod Intelligent Environment uses the strength and synergy of local talents and their community to achieve environmental solutions and objectives.
Our Fab Haus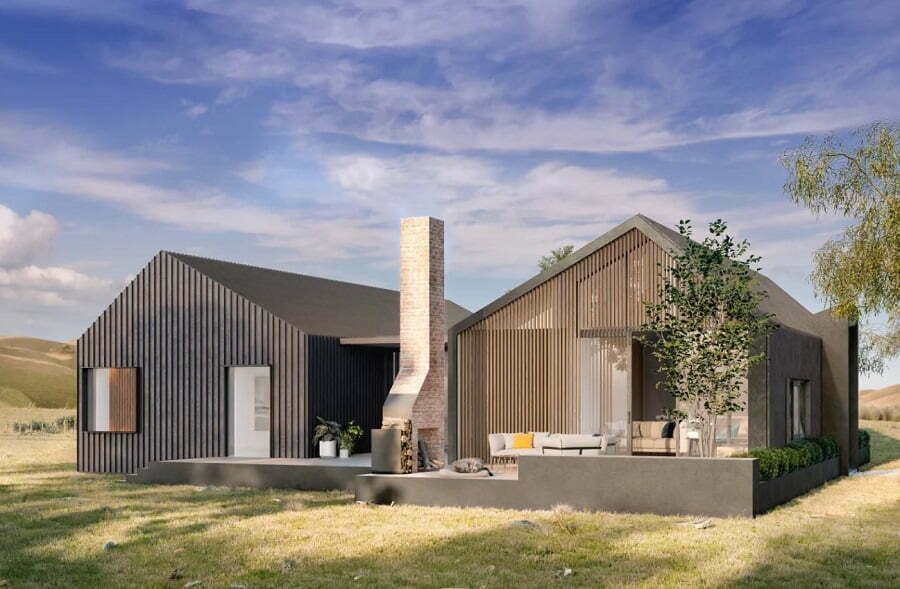 Our Fab Haus produces prefab homes with exceptional sustainable values, more rapidly and lower prices than many might think. They are experts in the precise detail of energy efficiency and Passive Home standards in buildings. Each aspect of their design and fabrication is calculated for environmental efficiency.
Plant Prefab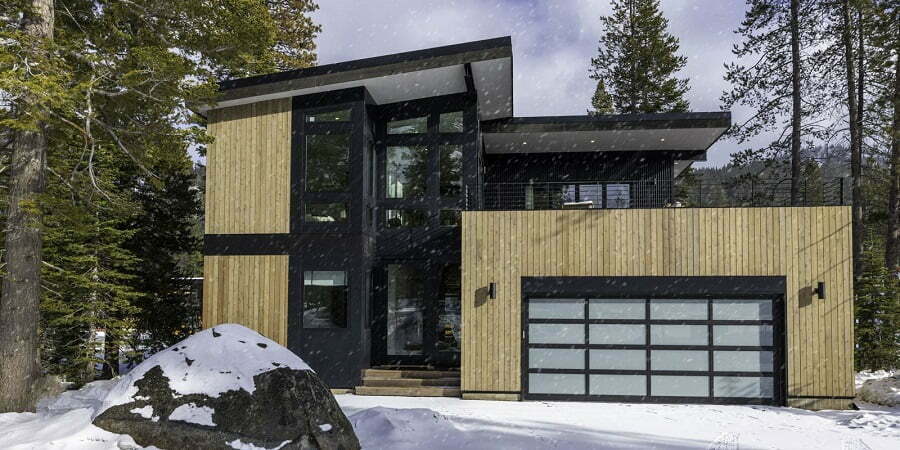 Prefab Plant is a sustainable prefab home company that produces LivingHomes that incorporate the standard Living SmartHome package; this package is centered around the Alexa ecosystem from Amazon, which has been partnering with Plant Prefab for a few years now. Their LivingHomes structures are equipped with an Eero Mesh Wi-Fi system, ensuring connectivity throughout the home. To control home automation gadgets, there is an Amazon Echo Dot speaker along with a voice-controlled and touch-controlled Echo Show 5 screen.
Bamboo Living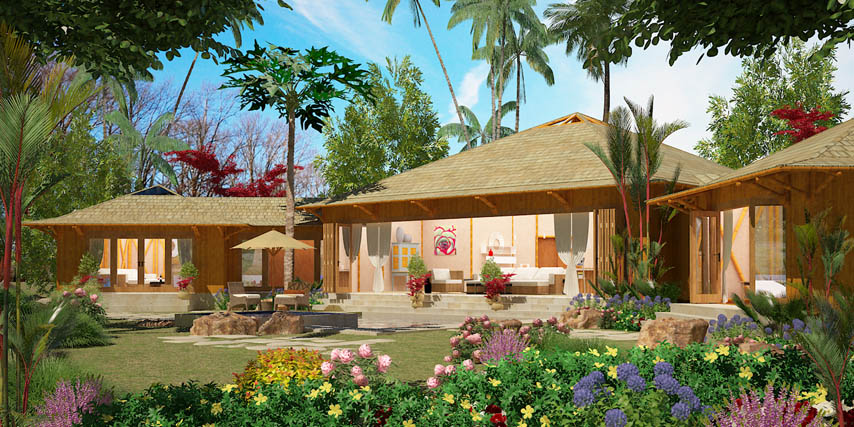 Bamboo Living has a team of designers and architects that combines contemporary design and fabrication techniques with time-honored bamboo craftsmanship to provide homeowners with a sustainable custom home. The homes are built with Grade A timber bamboo. The materials are sourced and treated applying the highest standards to ensure remarkable durability, strength, and clean air quality indoors.
Clever Homes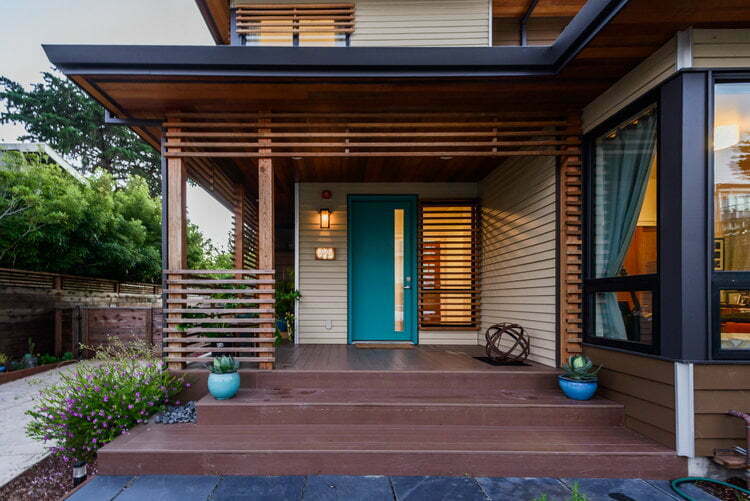 Clever Homes focuses on planning and constructing custom sustainable prefab homes. They build luxury eco-friendly houses with various building methods, including steel framing, advanced framing techniques, modular construction, and panelized buildings. Luxury elements in these homes include a gorgeous outdoor cooking area, and prices range from $375 to $500 for each square foot.
GO Logic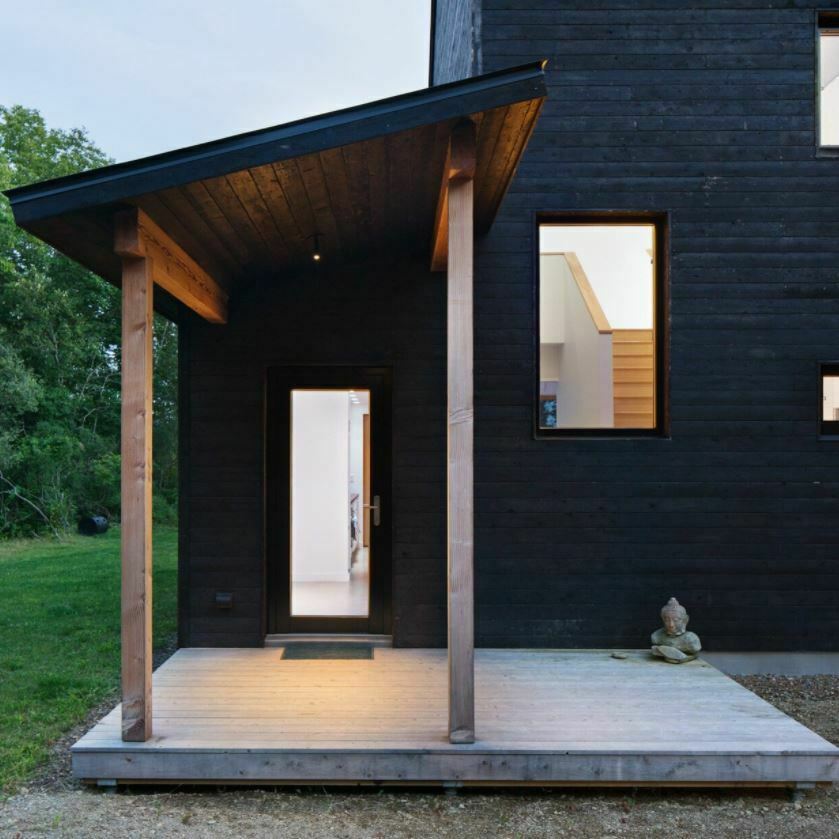 GO Logic is a prefab architect and builder that produces houses that stand out for their New England farmhouse appeal and observe environmentally-friendly passive house standards. GO Logic homes are built to passive house standards, which means their dwellings are 80 percent more energy efficient than standard code-compliant construction. The homes cost between $225 and $350 per square foot.
Ecocor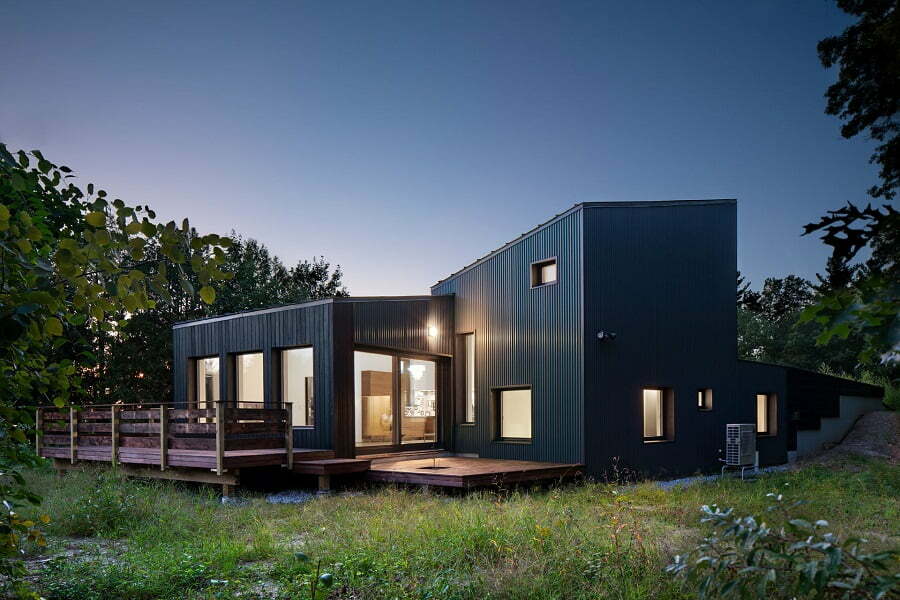 Ecocor designs and manufactures Passive House certifiable prefab homes, making their houses consume 80 to 90 percent less energy than site-built homes. Buyers have the option to select a custom design or choose from among their 11 standard floor plans. The company uses local building materials whenever possible to further boost its sustainability.
Deltec Homes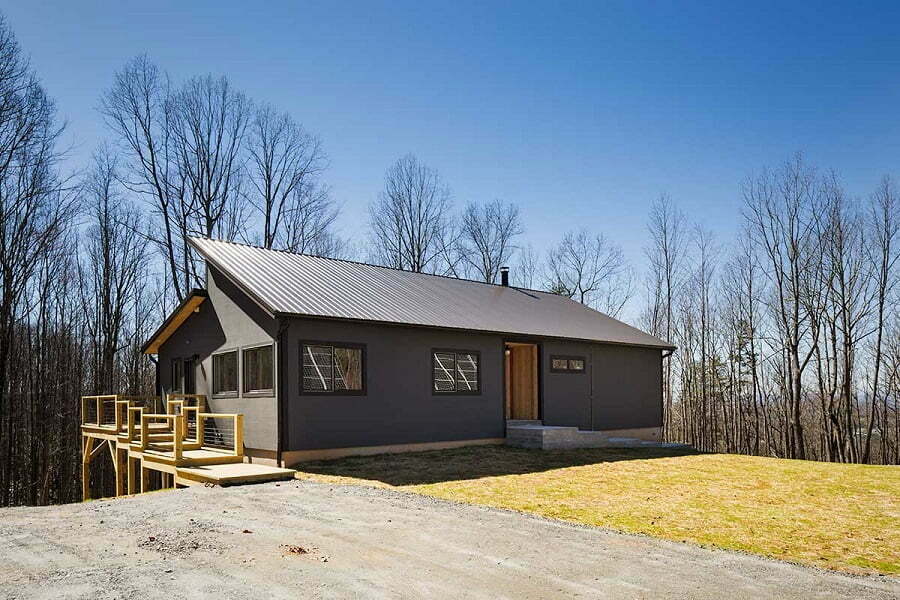 Deltec Homes are perhaps among the most sustainable prefabricated building establishments around, and their structures are made to the peak of quality. Their production process creates no harmful waste. They construct homes that are remarkably energy efficient, and from 2007, renewable site electricity has exclusively powered their factory. Cost ranges from $175 to $300 for each square foot.
Solaleya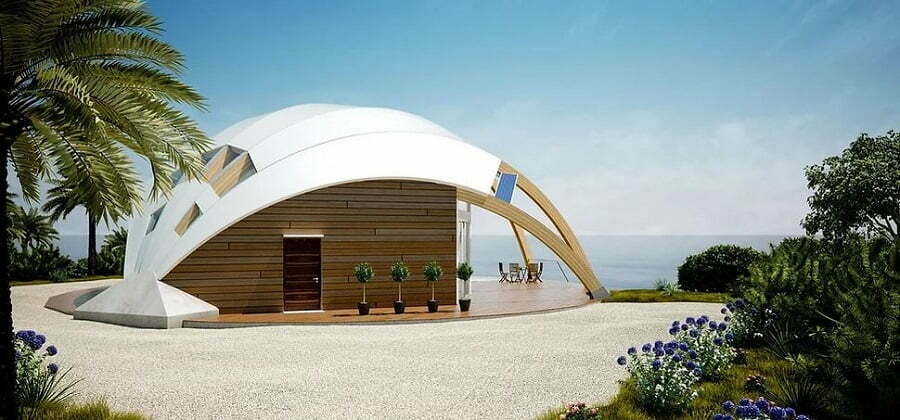 Solaleya has a biomimetic design motivation and philosophy are to propose nature-inspired energy-efficient homes using the highest level of available innovation and craftsmanship. They are committed to enhancing awareness, inspiring excellence, and promoting well-being for future generations. They combine nature-inspired designs with a penchant for sustainability to satisfy the personal aspirations of homeowners.
Build With Nature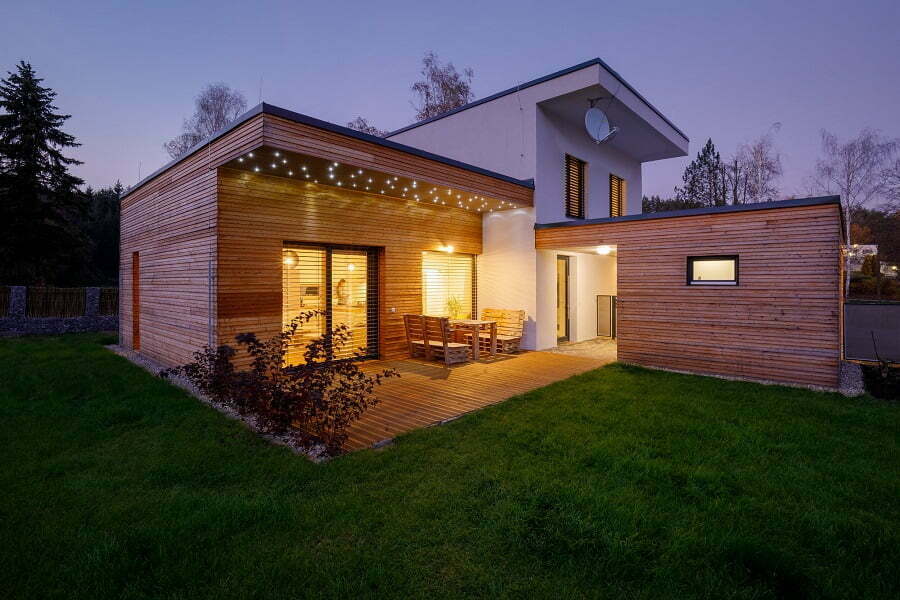 Build With Nature is a team of experienced consultants, designers, and builders who construct natural passive houses for various locations across the globe. They offer complete design services and at the heart of our designs is the exclusive EcoCocon straw wall system. Besides being non-toxic and highly sustainable, Build With Nature provides maximum energy efficiency and indoor comfort.
Ark Shelter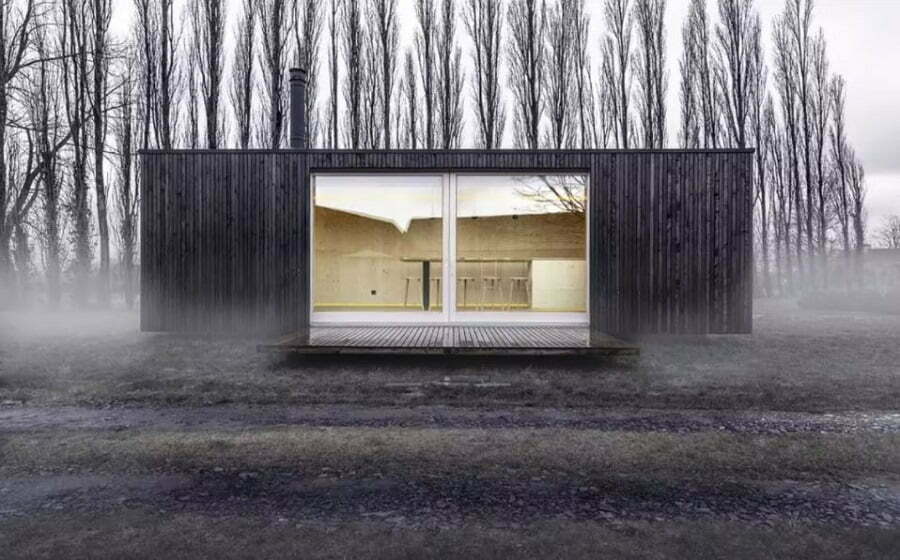 Ark Shelter architects have been collaborating to reinvent the way individuals live their lives. The company produces the Ark Shelter S module from sustainable materials. The structure has 396 square feet of space divided into a living space, a bedroom, and a bathroom. The base price for this structure, which can be used as a home or place of work, is $77,000.
Koda Sema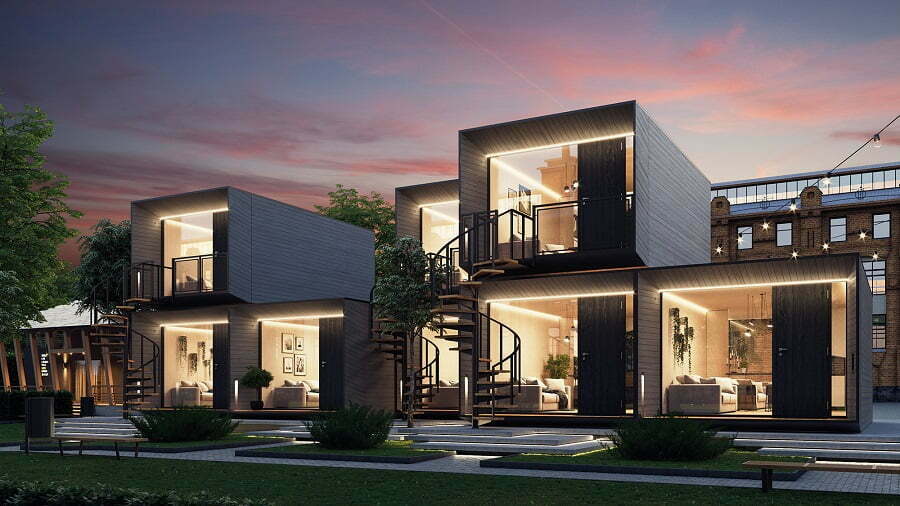 The company produces KODA, tiny homes that do not exceed 300 square feet. The layouts integrate smart home features, modern design components, and lots of light, making the interior feel much more spacious. The homes are built with rooftop solar panels, maintenance-free concrete, and indoor LED lighting. Sustainable features include natural wood materials, strategically-placed air filters, and non-toxic finish materials.
Alchemy Arch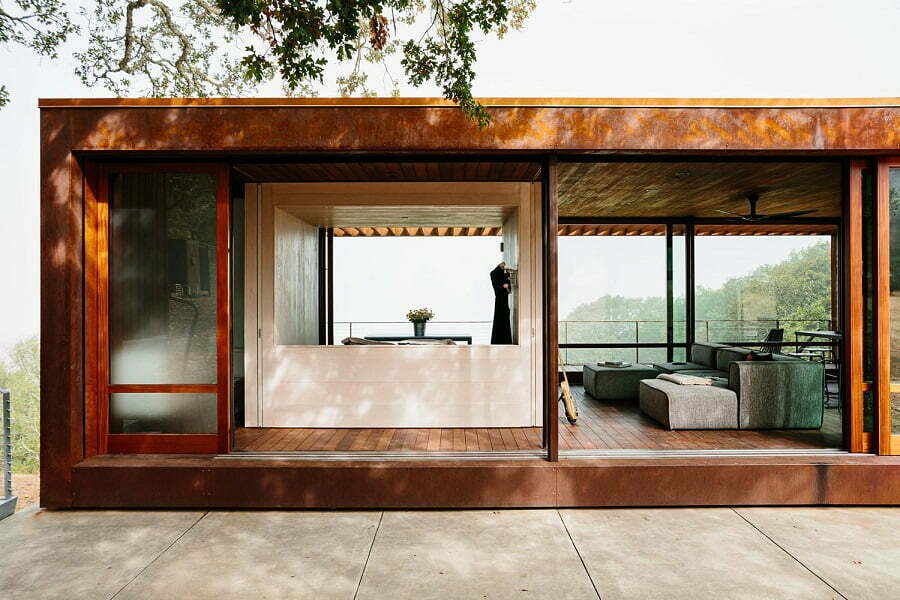 Alchemy Arch is a home builder that designs, builds, and transports prefab homes to homebuyers across the United States. Their designs employ vented roof spaces and sunlight reflective rubber roofing to preserve a more stable internal temperature for energy efficiency. The cost of the homes ranges between $250 and $490 per square foot.
Blu Homes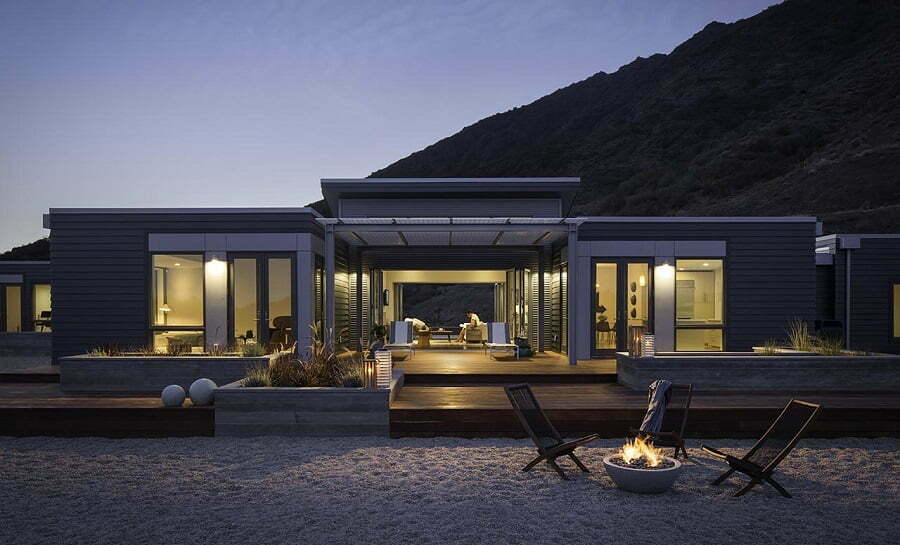 Blu Homes designs and manufactures sustainable luxury prefab houses that range between $250 to more than $300 for each square foot. Along with being eco-friendly, their homes have a sleek contemporary look, with steel framing, tall windows, sliding glass doors, open floor plans, and butterfly or flat roof options. Special customizations include solar paneling.
Artisans Group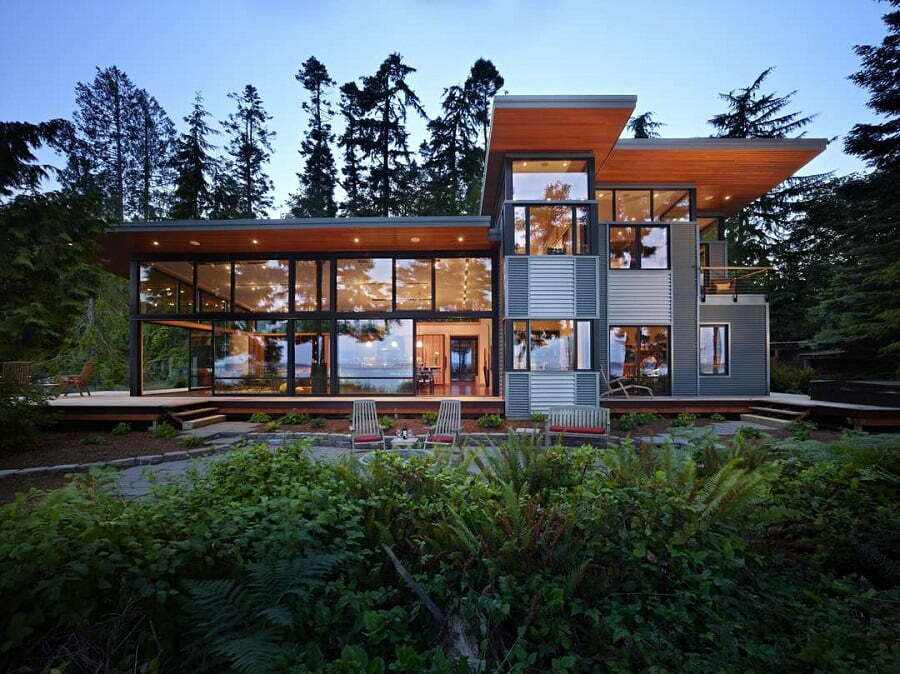 Artisans Group architecture and design company specializes in contemporary, sustainable prefab homes. Using recovery ventilators, highly-insulative materials, and an intelligent design to take advantage of natural heat and lighting makes their homes considerably more energy-efficient than standard site-built homes. The homes range in cost between $375 and over $448 per square foot.
BONE Structure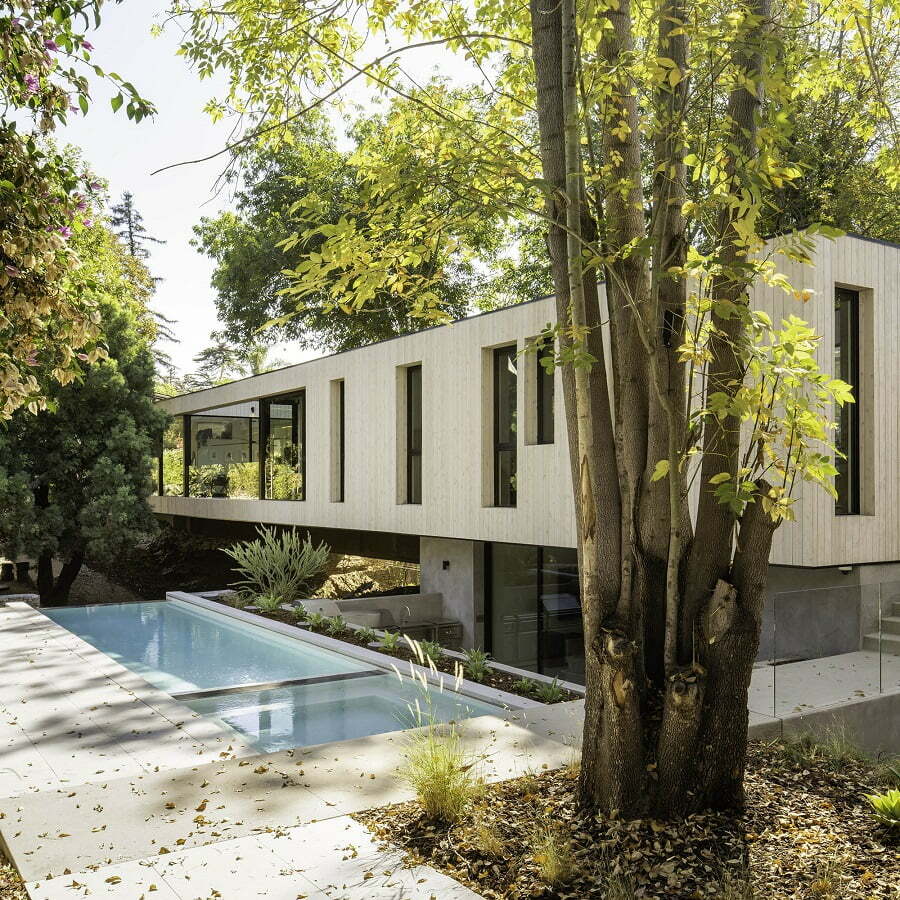 BONE Structure uses a step-by-step process to combine state-of-the-art technology with sustainable home features. Their eco-friendly homes feature galvanized steel, light steel, and recycled steel, which enable the homes to have various shapes and functionality. Windows can be huge and extravagant to let in natural heat and light. The homes cost from $400 to $500 for each square foot.
Connect Homes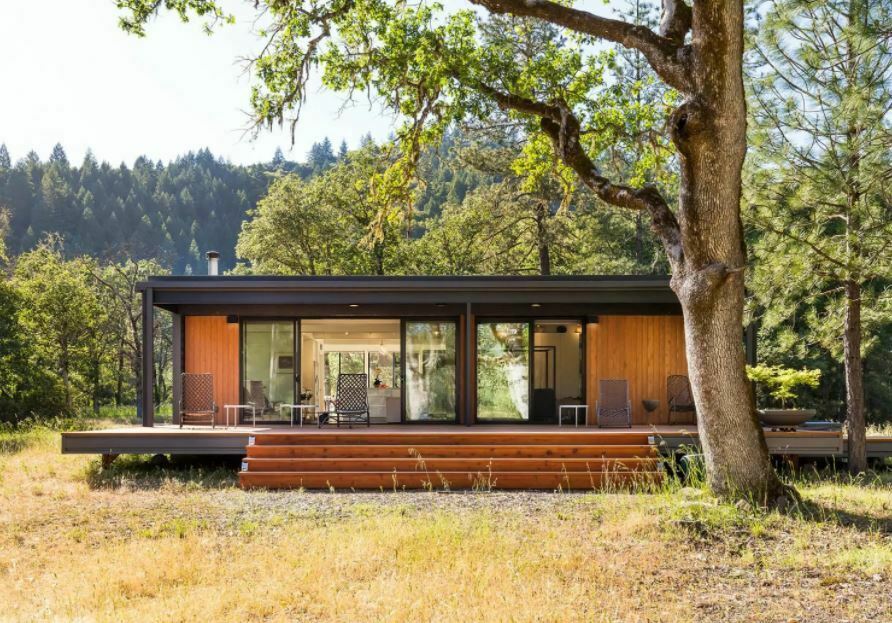 Connect Homes prefab houses are highly insulated and energy-efficient and have impressive layouts and floor plans. The company produces visually appealing homes in 13 different models. All the houses have a modern aesthetic with a flat roof, lots of windows, and square angles. The homes range in prices from $250 to $400 for each square foot.
Haus.me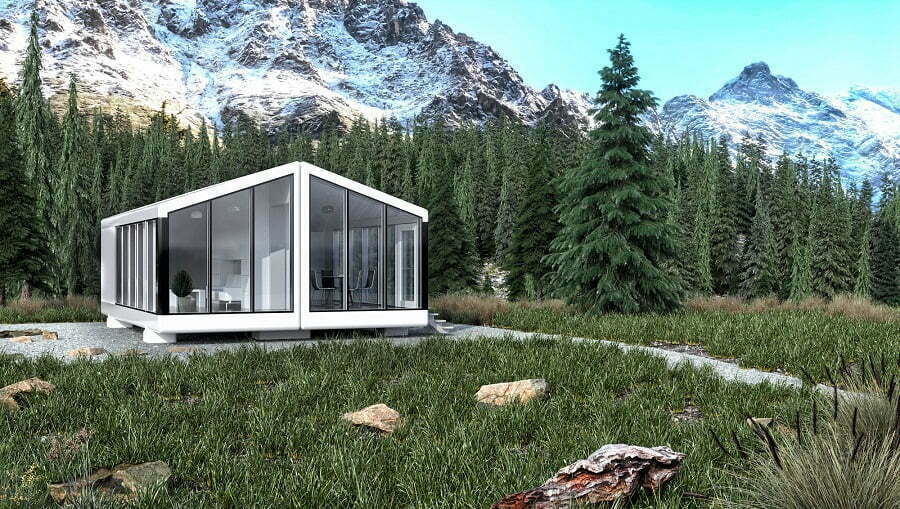 Homes from Haus.me are promoted as fully-sustainable smart houses. They can be used in a conventional residential setting, connected to standard utilities, or enhanced to operate as off-grid, self-sustaining dwellings. Homes are available in 3 different sizes, and the cost range between $175 and $450 for each square foot.  
Each home comes standard with water and air purification systems, solar panels, highly-insulated walls and windows, and sophisticated smart home features. Upgrades include remote-controlled tinted windows, water generation and purification systems, off-grid enabling batteries, and additional resistance to hurricanes and earthquakes.
Bright Built Home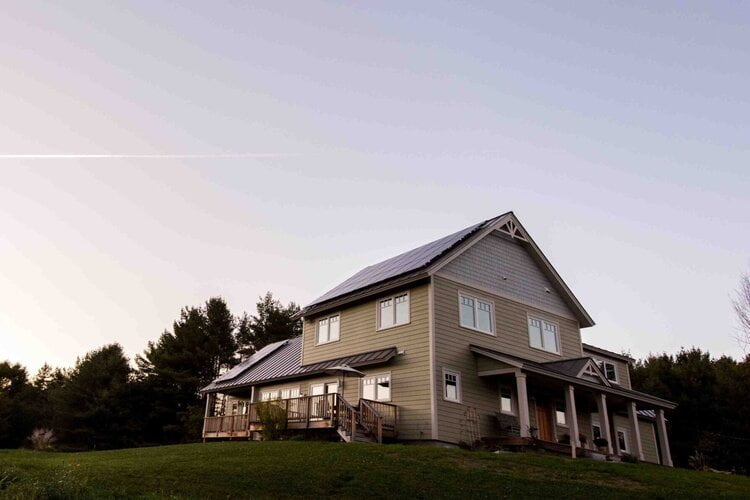 Specializing in environmentally-friendly home designs and construction processes, Bright Built Home produces Net-Zero houses that generate more power than homeowners can consume. This means homeowners will experience optimized energy efficiency and lower utility costs. The homes sell for between $280 and $385 per square foot.
Holz100 Canada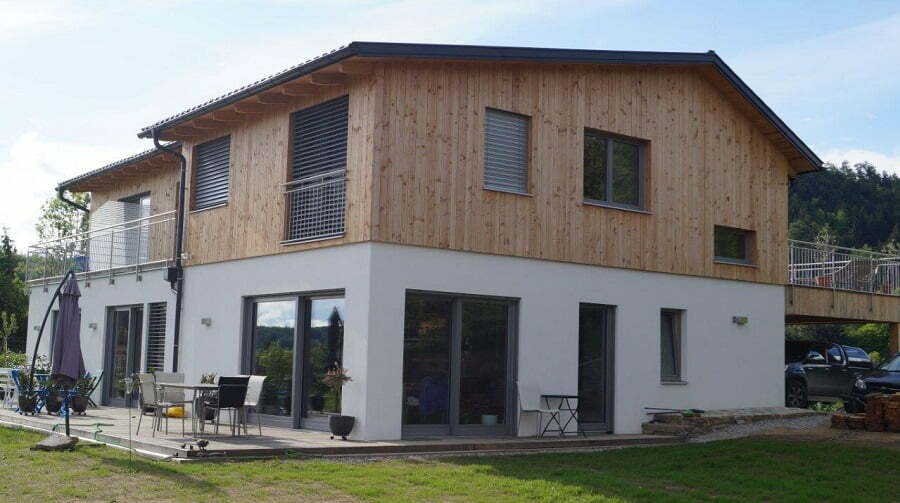 The operations of Holz100 Canada are driven by a passion for creating sustainable and healthy communities. The homes feature pure solid wood without chemicals, toxins, or glues. There is the option of leaving the interior walls in their natural and unfinished state. This promotes active, healthy, sustainable living from the inside.
Module Housing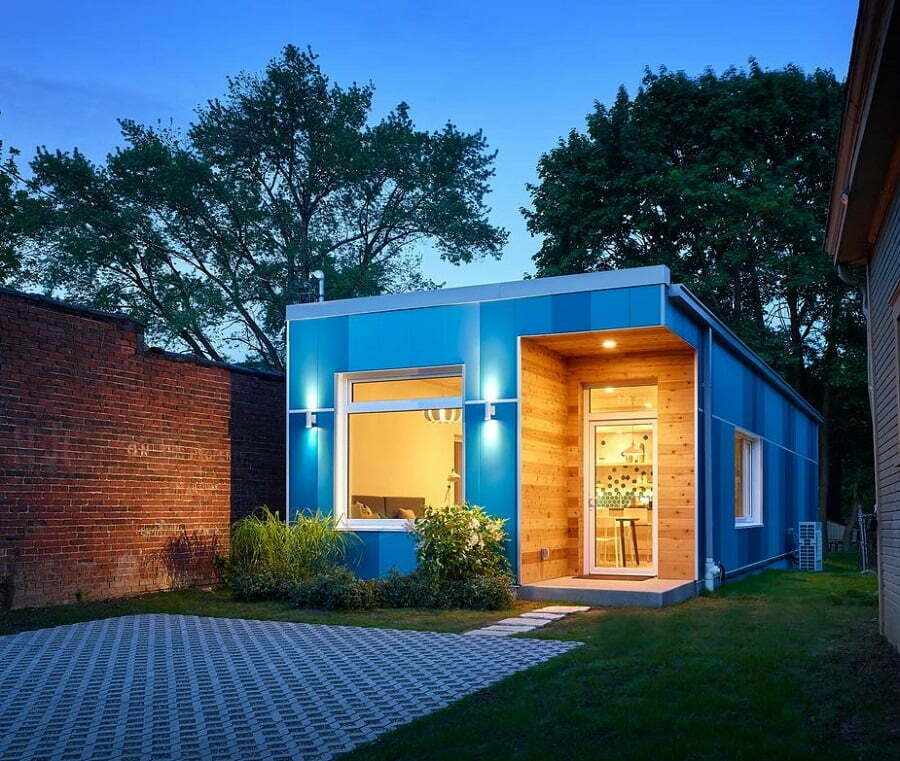 With Module Housing, homeowners are guaranteed a sustainable product. The core concept behind their designs is a home that grows with its owner and costs between $225 and $415 per square foot. Buyers can choose from one of four floorplans, ranging between a 640 square foot 1-bedroom, 1-bathroom home and a 1,600 square foot 3-bedroom, 2-bathroom duplex.
Phoenix Haus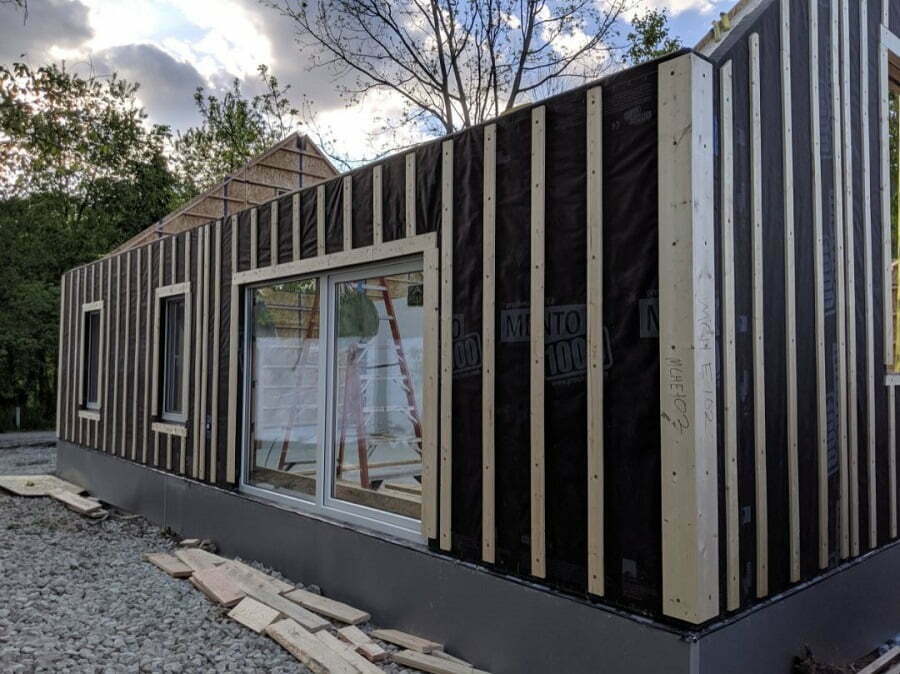 Phoenix Haus specializes in eco-friendly, Passive House certifiable dwellings. There is the option to create a custom design or choose from the 5 available floorplans the company offers, with prices starting at $250 per square foot. For energy efficiency, some of the homes feature aluminum and wood-clad triple-pane doors and windows, PV solar arrays, and continuous heat and fresh air recovery.
Related reading: