Last updated on September 26, 2023
Here are the top 12 turnkey prefab homes you can get delivered to your site and start living as soon as possible. Read on!
If you're looking into building a new home for your family but feel overwhelmed by all of the options available to you, a turnkey prefab home may be the answer.
Turnkey prefabs are already built homes that can be moved from the factory to site in just days and then quickly finished with little or no construction required. They come fully equipped with everything needed to get started right away, including flooring, cabinets, countertops, lighting, paint, plumbing, roofing, siding, and more. Some even include furniture.
Table of Contents
What is a Turnkey Prefab Home Exactly?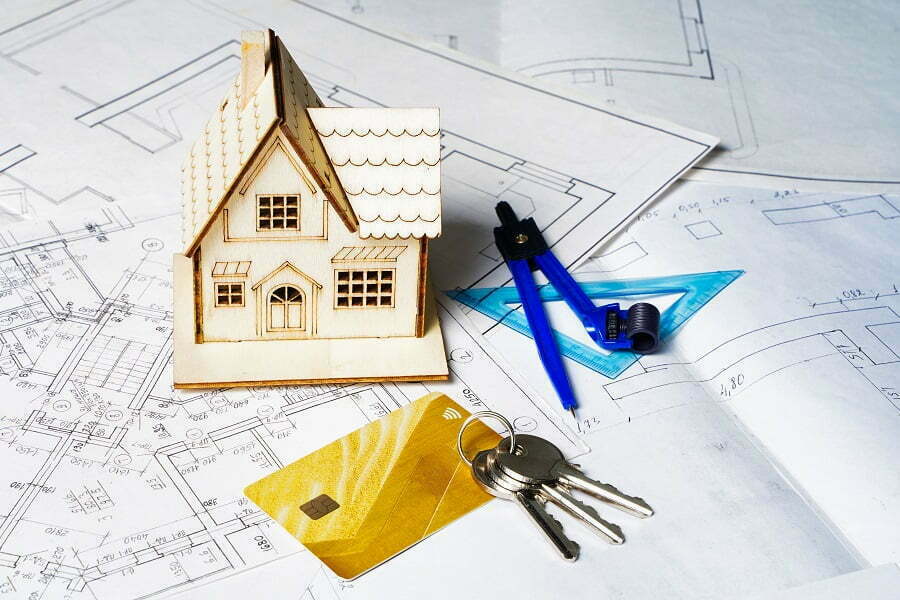 A turnkey prefab home (also called a turnkey prefabricated home) refers to home construction where everything is already taken care of for the buyer. The components of your home are built in a factory and then assembled on-site. You acquire the land and let your contractor handle the rest, knowing that your home will be "move-in ready" as soon as it is complete. Some manufacturers even offer turnkey packages that include the land to make the entire process as easy as possible.
You may not get the same level of customization building a home this way instead of more traditional construction methods. Still, you will save a ton of money on labor since you're not sending multiple types of contractors to the construction site. Construction is usually finished faster as well, saving you even more money.
Naturally, you'll want to choose a great turnkey prefab home manufacturer to ensure that you receive the best possible experience, and we can help with that.
The following list covers the top-12 turnkey prefab home builders in the United States in no particular order:
Key Homes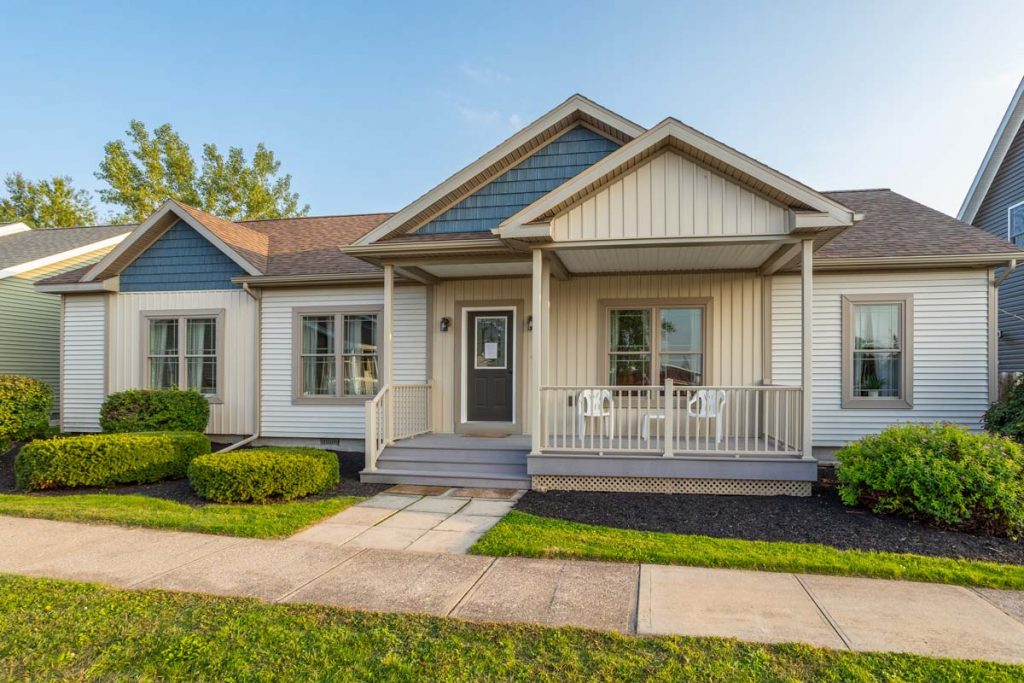 Key Homes specializes in the turnkey prefab home market in the Finger Lakes region of New York State with standard packages including full insulated basements, forced air heating, and driveways. Available upgrades include air conditioning and decks. Key Homes has about a 15-week turnaround time, and costs are variable based on the permits you need.
DRM Investment LTD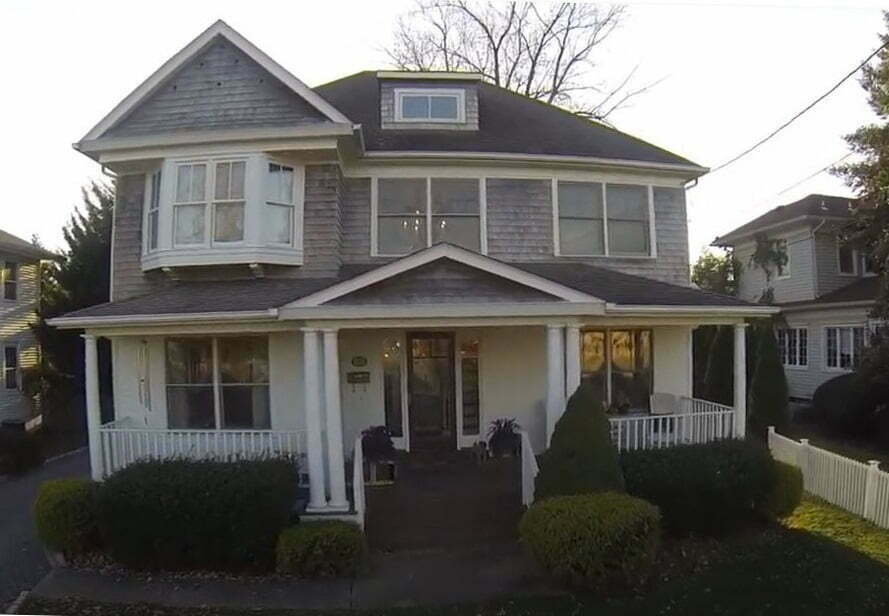 DRM will make you a concrete turnkey prefab home starting at just $50,000, including five modern appliances, solar panels to help you save on your monthly utility bill, and customization options such as interior paint colors, tiles, and light fixtures. DRM considers every job a custom job, so price and delivery times will vary based on your unique circumstances.
Pratt Homes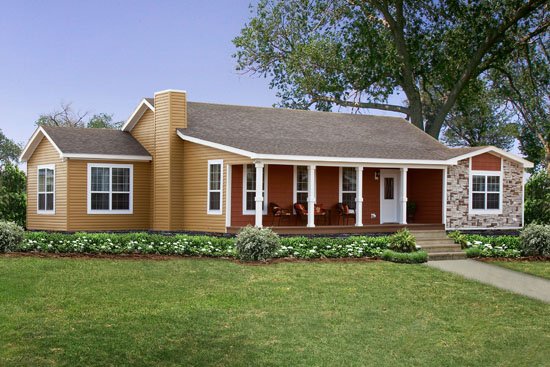 Pratt Homes is based in Tyler, Texas, and serves the Louisiana, Oklahoma, and Arkansas turnkey prefab home markets. Pratt gives homebuyers multiple customization options, including stucco, brick, vinyl-sided, fiber cement-sided exteriors, and Lennox or Trane HVAC systems. Price and delivery times depend on the specifics of your order. 
Northstar Homes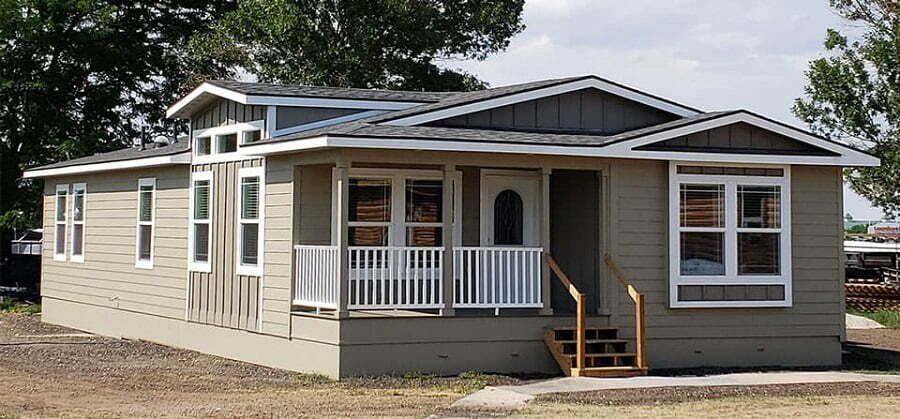 Northstar Homes can deliver two-story homes and other models to your property in eight weeks or less and have it move-in ready a few weeks thereafter. The company also offers a broad range of customization options, including kitchen cabinetry and tile types used in the bathroom. Northstar does business in Colorado, Wyoming, and Nebraska. In-house financing is available too.
Carina Construction
All Carina Construction projects include a list of standard features, including an unfinished basement, carpet or vinyl flooring, foam-sealed windows, doors, and electrical outlets, and Energy Star-certified air-sourced heat pumps. You can also upgrade your home with solar panels, wood floors, and nearly anything else you can think of. Extras such as landscaping services are also available for an added fee.
Tamlin International Homes LTD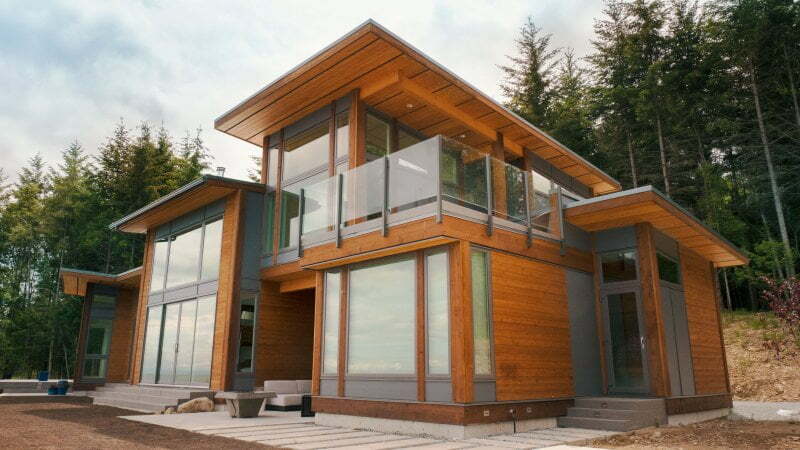 Tamlin specializes in West Coast-style homes made with timber from Douglas firs and red cedar, including precut posts, beams, and open riser stairs. Available customization options include custom decks, cedar handrailings, and metal roofing. The company is based in British Columbia, Canada, and delivers homes to the United States. Free quotes are available for all projects.
Linwood Custom Homes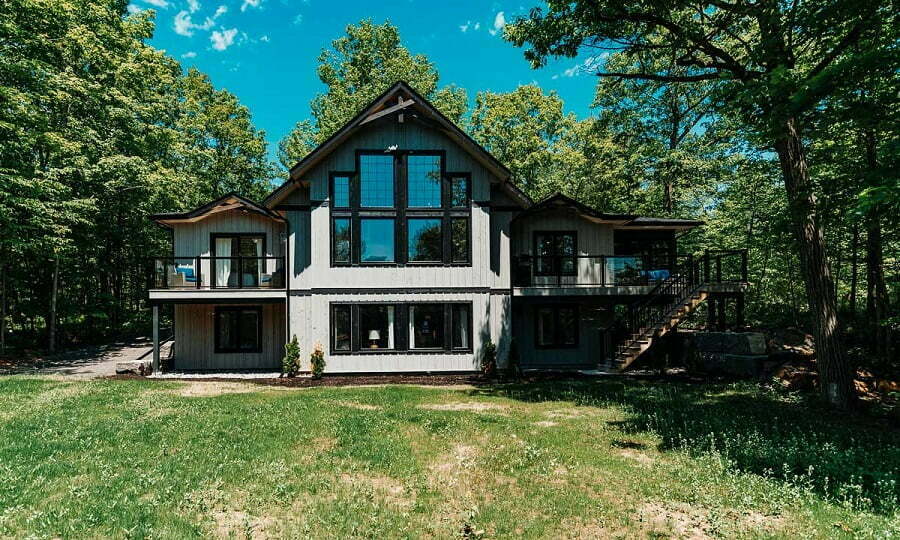 Linwood is another Canadian-based company that ships to the United States. Their signature turnkey prefab home is a post and beam style, but they also create custom projects ranging from small homes to large convention centers, allowing them to help with virtually any project. Customer service is one of the best things about the company. A dedicated project advisor will be available to help you choose the right materials while staying within your budget.
Custom Container Living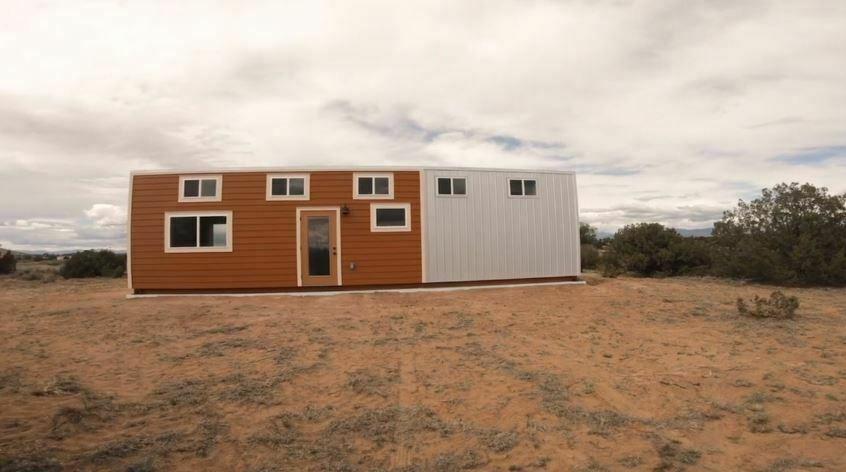 Container homes can be something of an acquired taste since they don't look anything like more traditional houses, but they are extremely affordable and energy-efficient. Custom Container Living can deliver a home to your property for as little as $29,000. However, extras such as exterior siding, appliances, and upgraded doors and windows can send costs well into six figures. In-house financing is available, as are custom floor plans if you don't like any existing designs.
Unity Homes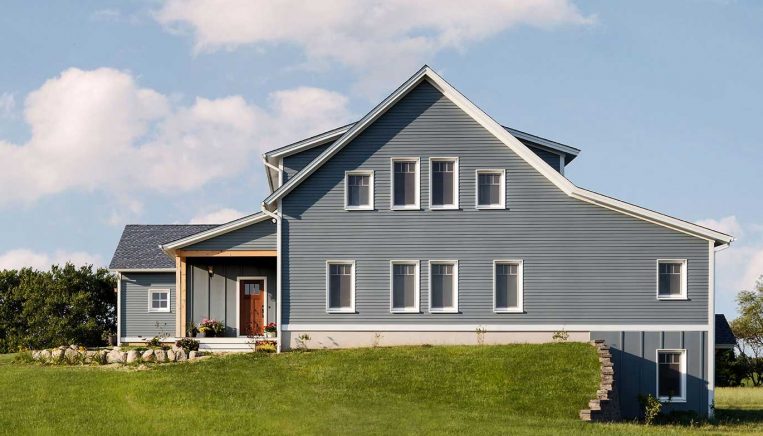 Unity doesn't manufacture turnkey prefab homes exclusively, but their "Whole House" packages are turnkey solutions for the greater Keene, New Hampshire area.
Unity's home styles have funny names such as "Xyla" and "Zum," but each of their five standard floor plans corresponds to a standard design that looks like it belongs in nearly any neighborhood.
Complete projects generally fall in the $400,000-500,000 price range, but customization decisions such as the choice of foundation and local labor costs can change those numbers substantially.
Davis Frame Co.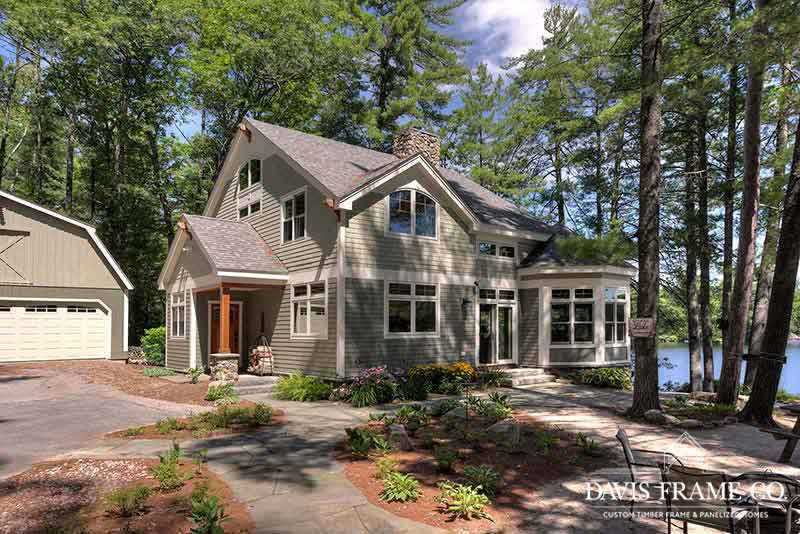 Davis Frame produces both panel homes and timber frame homes, designed in a factory before delivery to your property for completion. The typical timeline involves 4-8 weeks for the design phase, 8-12 weeks for materials package delivery, and 1-8 weeks of on-site construction before your home is move-in ready. You will need to hire an outside contractor to put your home together.
Trinity Building Systems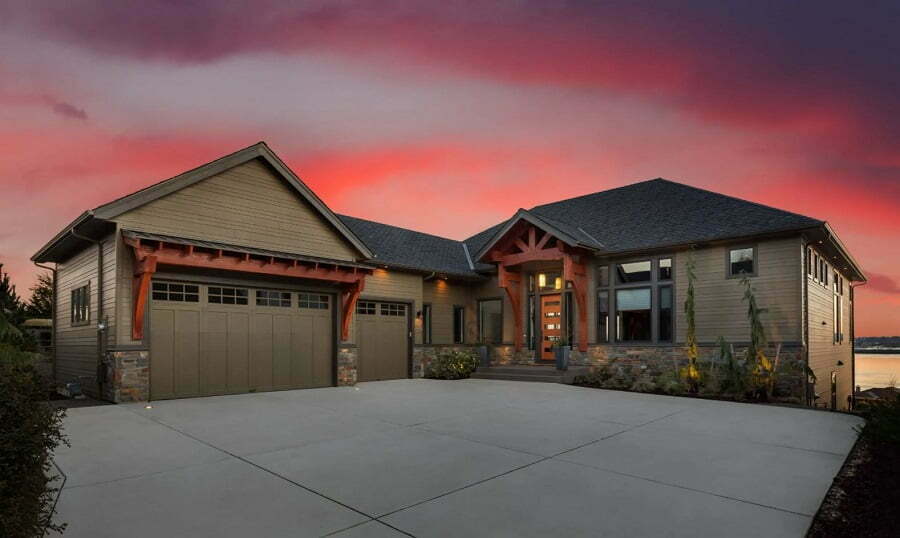 Trinity specializes in prefabricated timber frames, post and beam, and hybrid homes constructed from the best materials. The price depends on multiple variables, including local building codes, labor costs, and shipping, with the final price likely to end up 3-5 times higher than the materials package you select. The company can also build your home for you or help you find the right local contractor.
Related reading: