Last updated on January 15, 2023
If you want an affordable custom-made home, prefab and modular are the way to go. Here are your options in Louisiana.
Winters in Louisiana are mild, and summers are hot with a lot of precipitation, so prefab homes here need to be weather-proof and energy efficient.
The average housing prices are about $216k here — well below the national average — and prefabs can help cut the cost even more.
The terrain in the state doesn't pose much of a challenge when delivering modular homes. So this option is all the more attractive.
If you're looking to save money and spend it on additional features, then prefab or modular homes are the best options.
Here's what you can choose in Louisiana.
Table of Contents
Bear Creek Modular Home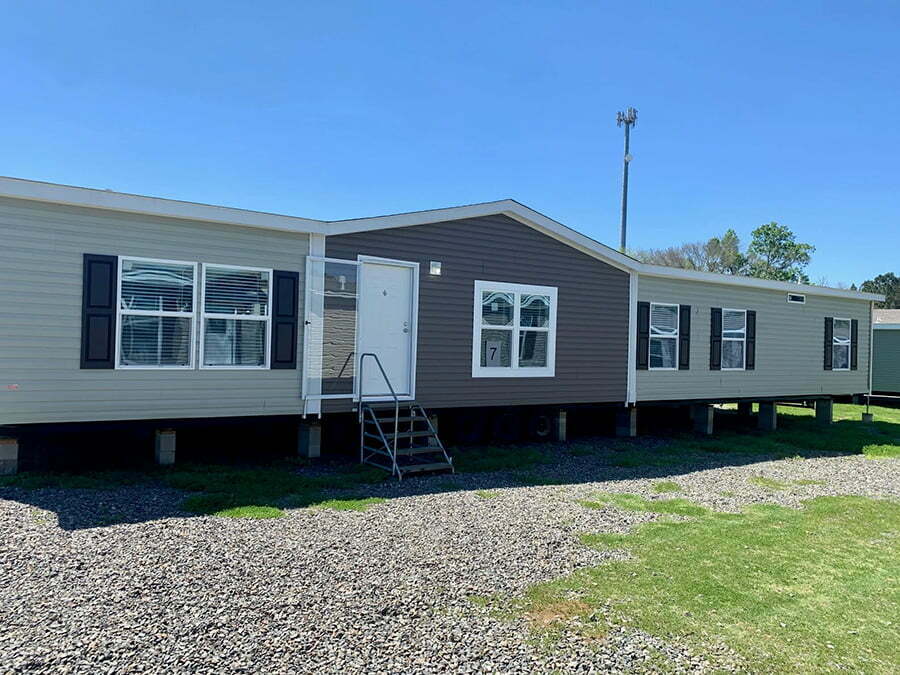 Bear Creek Modular Homes offers lifetime warranty repair for every new home purchase. The company is one of the country's prime providers of custom manufactured and modular homes.
They service areas in Western, LA, Eastern TX, and Southern AR. They have several models for you to choose from, including one of their featured homes, the Explorer. It has three bedrooms and two baths with a total area of 1568 sqft. The base price is $106,995.
Affordable Homes of Louisiana, Inc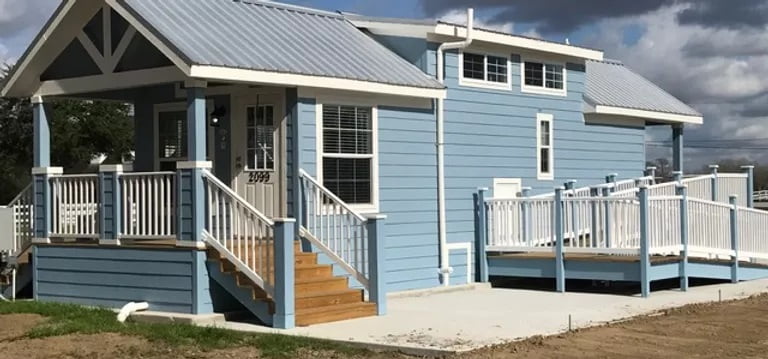 Affordable Homes of Louisiana is a legit and reputable name in the business. They partner with Deer Valley Homebuilders, Platinum Home, Athens Park Homes, and Cappaert.
Furthermore, they also have a lot of models in stock if you want to check that out. One example is Model 8105. It's a three-bedroom and two-bath home with a total area of 1421 sqft. It features a vast living room that opens into the dining and the kitchen.
Timberline Homes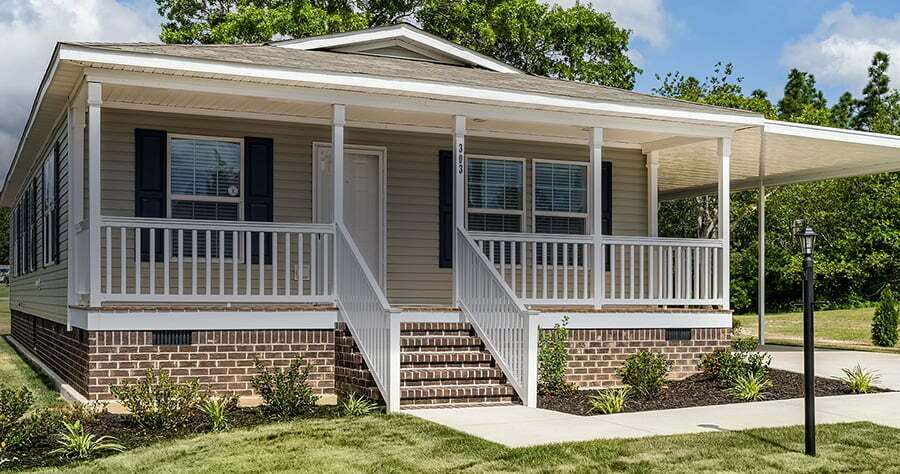 Timberline Homes make it easy for you to own your dream home. The house doesn't have to be pricey to ensure quality, value, and comfort. You must find the right manufacturer to give you your dream home at an affordable price.
They have single-wide and double-wide homes for you to choose from. For example, the Edge Single is a 1080 sqft home with three bedrooms and two bathrooms. The bedrooms are located on each side of the home to provide privacy.
Pratt Homes Louisiana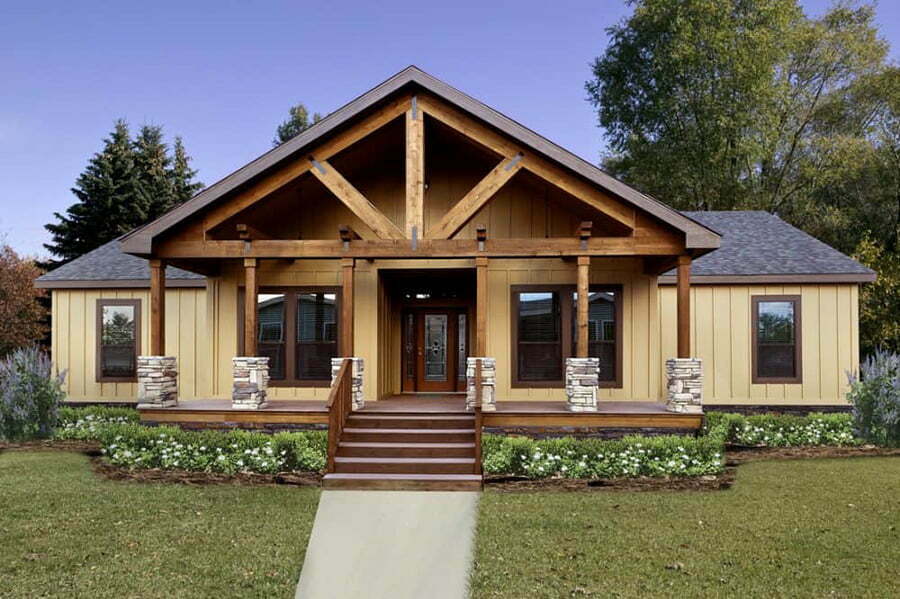 Pratt Homes celebrates its 25th year in the industry this year. The company is based in East Texas, but its homes are found throughout Texas, Louisiana, Oklahoma, and Arkansas.
One of their featured designs is their tiny home. They are cozy, affordable, and fun! The Dallas is a 399 sqft home with one bed and one bath. It has a beautiful covered porch both at the front and back part of the house. It's perfect for your getaway!
Freedom Homes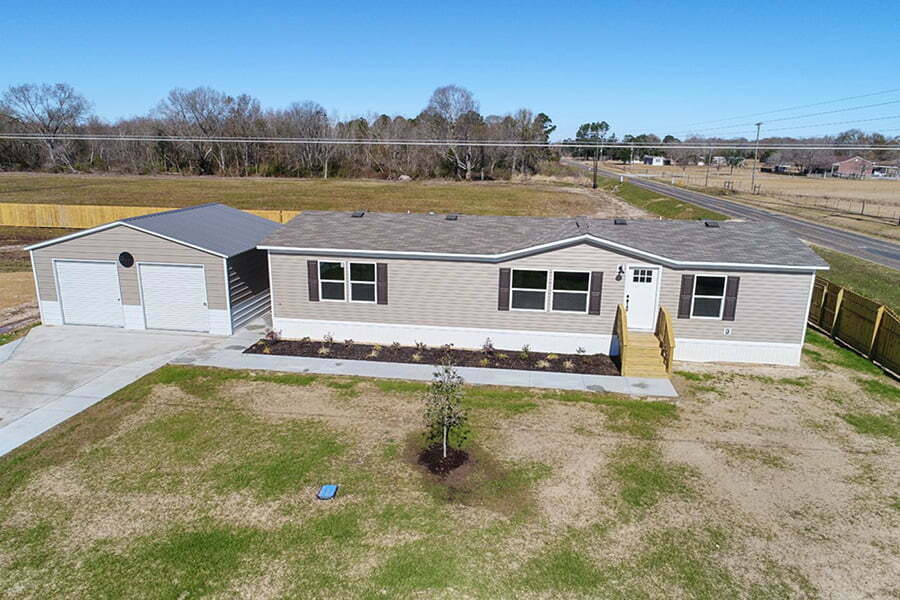 Find your energy-efficient, environmentally-friendly, and beautiful home today at Freedom Homes. They even have ready manufactured homes to make a move much faster and easier.
The Everest RD is a 1475 sqft home situated on a 0.25 acre. It has four bedrooms and two baths. It's priced at $185,995. The house features a bonus room, an open floor plan, vaulted ceilings, and more.
Bolton Homes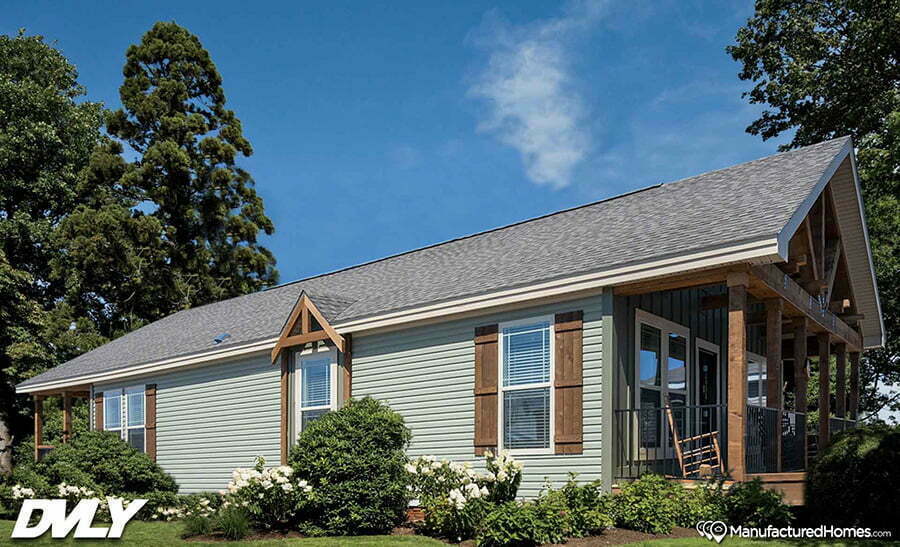 Bolton Homes is infamous for having the lowest prices for prefab homes. It's been the go-to manufacturer for modular homes for the past 20 years, and good reasons. They have quality homes from Kabco, Deer Valley Homebuilders, and Cappaert.
Titan Factory Direct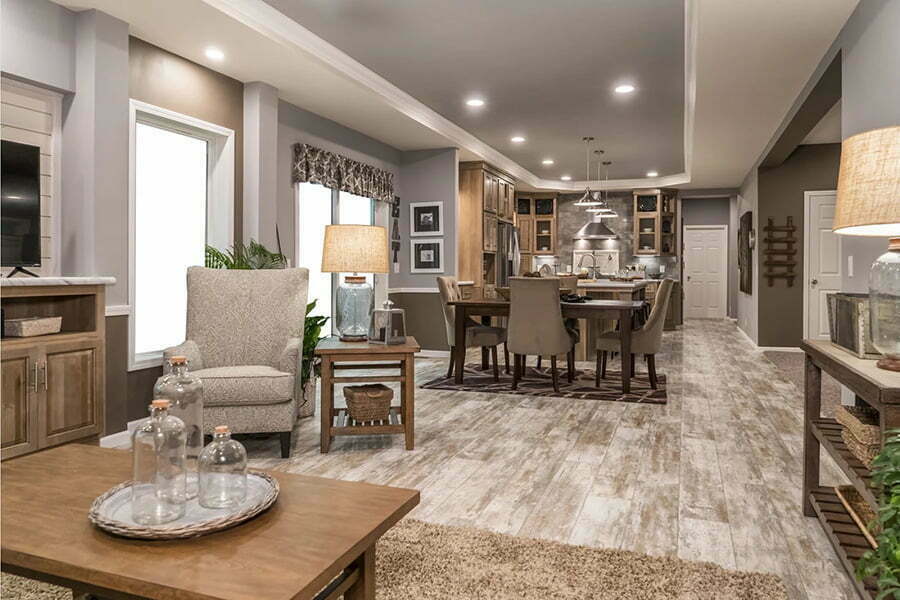 Titan gives you significant savings for your home! Every Titan home store offers factory-direct pricing to all its customers and delivers from the nearest Champion building factory.
Their homes are built for efficiency, affordability, and quality. They have stores in Florida, Georgia, Louisiana, and Virginia.
LAMH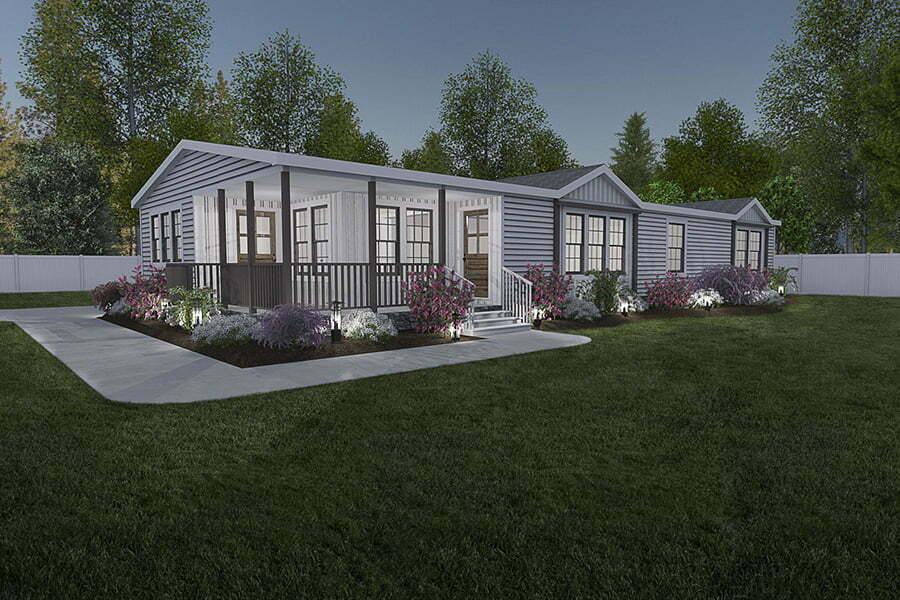 LAMH, or La Manufactured Homes, is a manufactured housing dealer in Louisiana. They have a team of manufactured housing experts and professionals that offers affordable housing paired with the highest level of customer service.
Prime/PRI3280 is one of their featured homes. It's a four-bedroom and two-bath home with a total living area of 2280 sqft. It's skillfully crafted and best for prominent families.
Gulf South Homes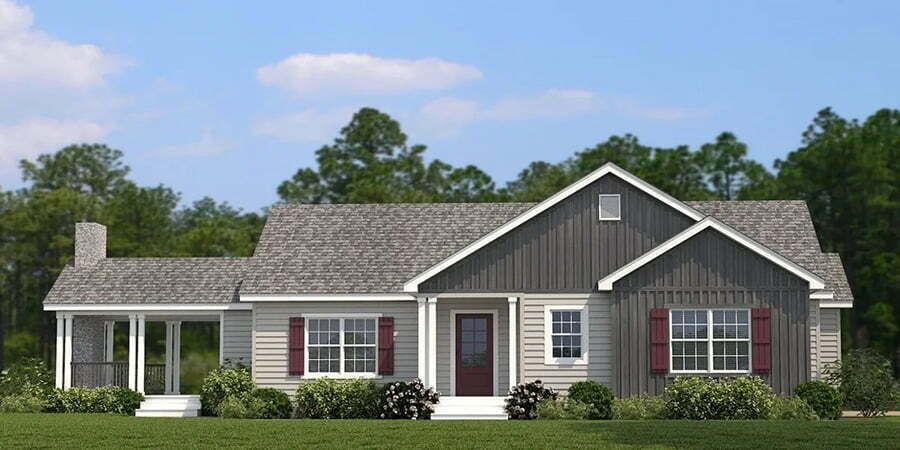 Gulf South Homes is a full-service manufactured home dealer. It's locally owned and has been in operation for over 24 years. The company has manufactured modular homes, office buildings, and camps.
Cajun Bungalows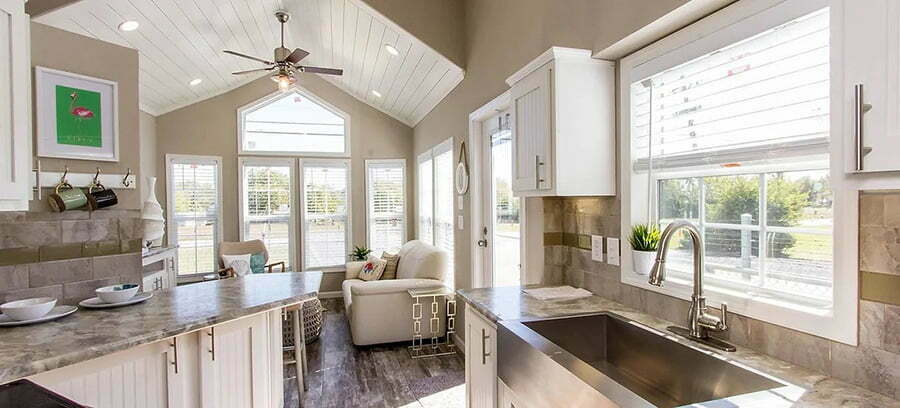 Cajun Bungalows has been a home dealer for many years but only recently started adding modular and manufactured homes to its catalog. The company professionally designs and builds quality bungalows, single-wides, and double-wides with superb craftsmanship.
One of their best products is the Mardi Gras King. It's a one-bedroom and one-bath bungalow with a total living area of 452 sqft. It's a full glass home so expect natural light flowing in!
Brookwood Homes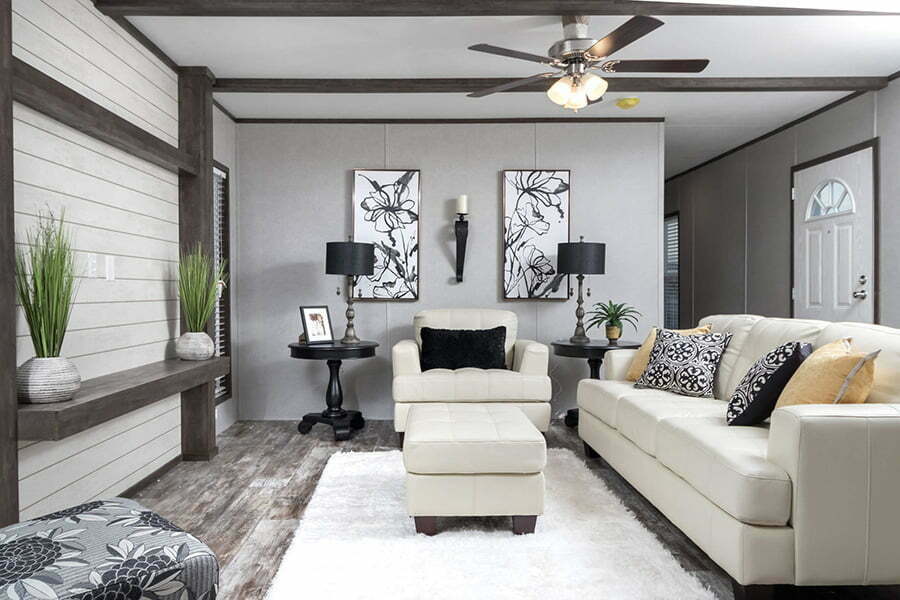 Brookwood Homes make family dreams come true with brand new manufactured houses. They are based in Calhoun, LA but also serve buyers of Forskville, Carlton, and other surrounding areas.
The Lincoln house, part of the American Series homes, is one of their featured products. Jessup Housing builds it, and it has three bedrooms and two baths. The house has a total living area of 1191 sqft.
Oak Creek Homes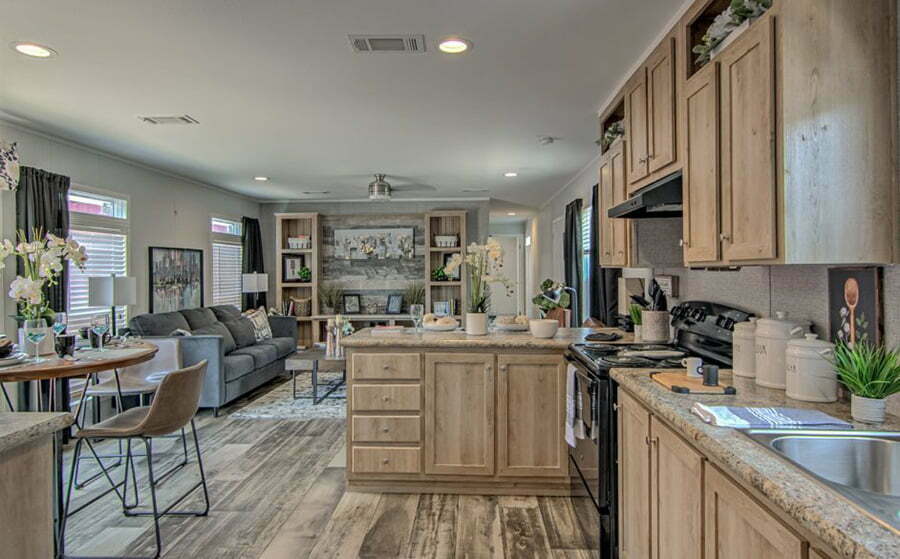 The Oak Creek Homes has two sales centers in Louisiana, giving you options on where to go and inquire if you are looking for your new home. The company offers a home to match your lifestyle and individual taste. All homes are customizable, from the floor plans to the standard, and additional features too.
The Jenna 9870 is a four-bedroom and two-bath home with a total living area of 2170 sqft. The base price for Jenna is $189,348. It's a high-end and architecturally-designed home with energy-efficient features.
Bourgeois Homes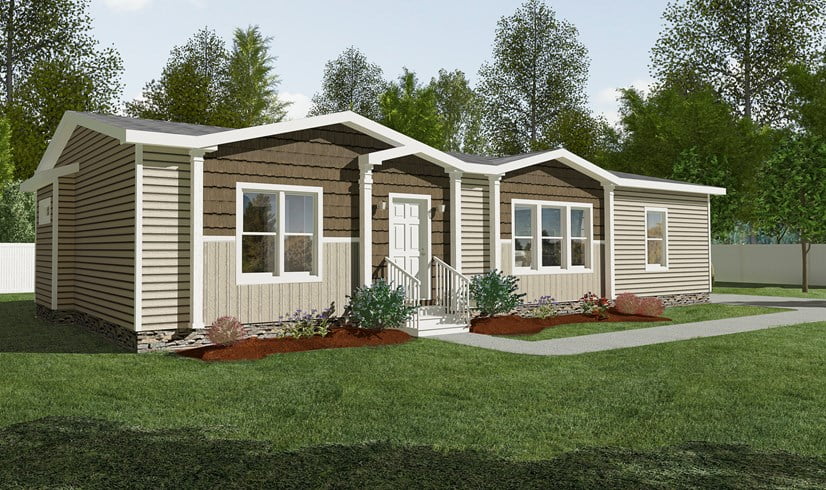 The slogan of Bourgeois Home is providing great people with great homes. They work with some of the biggest names in the manufactured home industry, including Fleetwood Homes, Clayton Built, Legacy Housing, and more.
At the moment, the company has a red tag sale such as:
Single-wide home with three bedrooms and two baths starting at $64,995.
A three-bedroom and two-glamour bath home with a starting price of $72,995.
Gulf Coast Modular Homes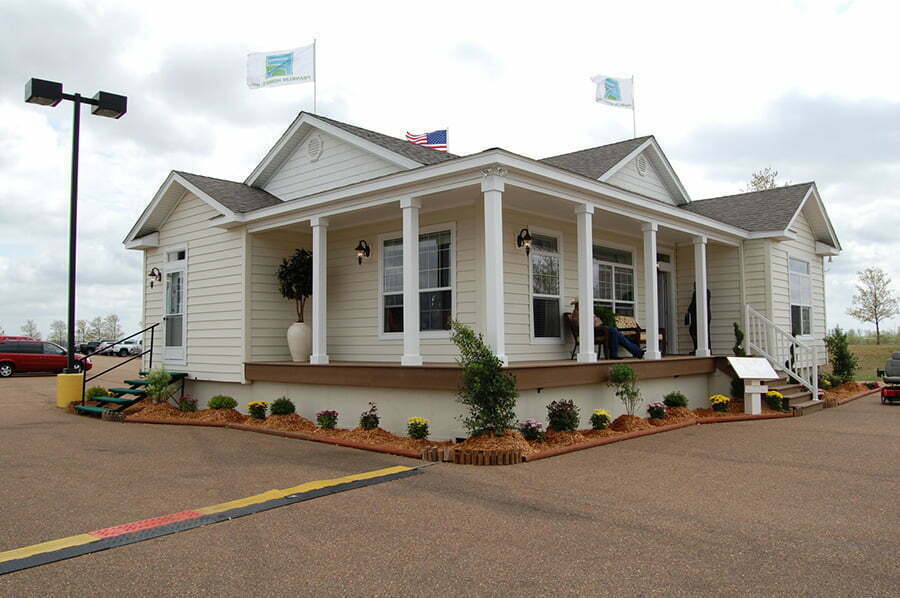 Gulf Coast Modular has 27 years of experience. They offer an unparalleled home-buying experience to their clients. They aim to help families find a place to start building memories. You can check out their catalog for their modular homes on display.
Modular South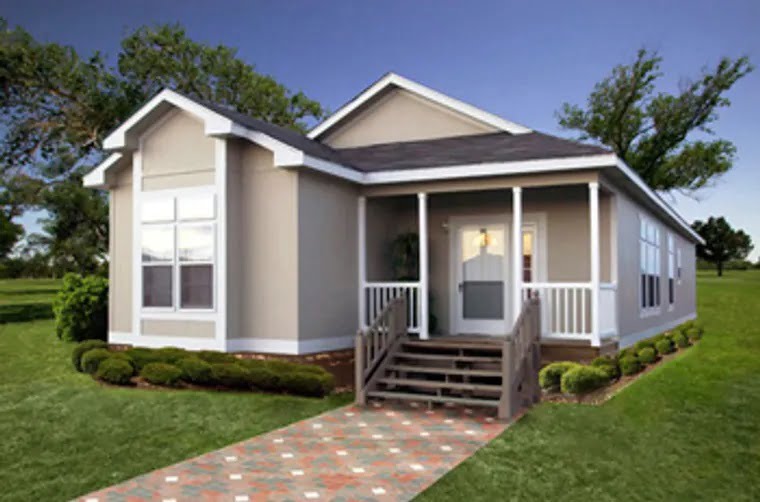 Modular South is the company to go if you're looking for affordable, custom-built modular homes. Their homes are initially built in a controlled factory setting and transported and assembled on-site.
Aside from homes, they also have porches, decks, carports, garages, and more.
Evangeline Home Center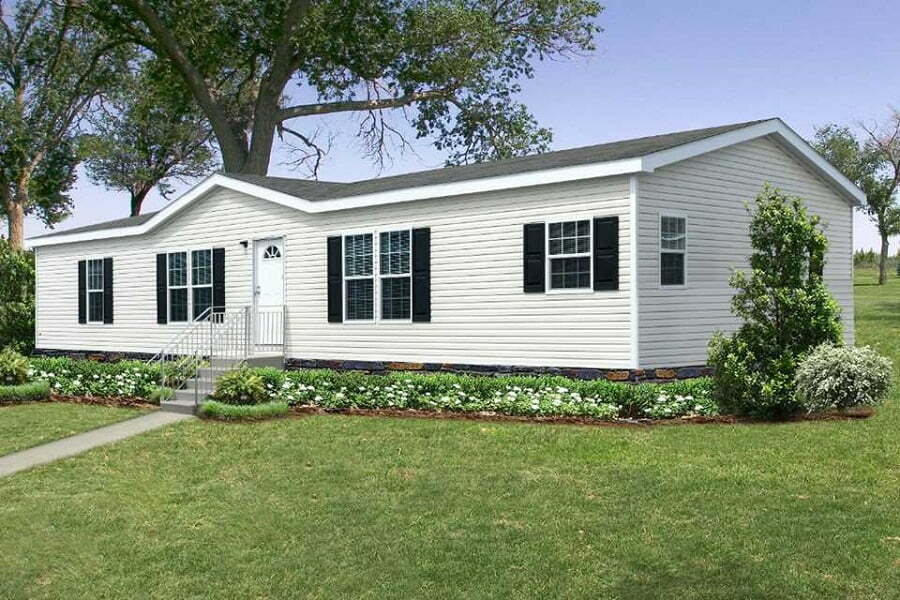 Evangeline Home Center provides every client with time and attention to ensure that your home is built according to every detail you want. Additionally, they have financing options to make owning your dream home a reality.
Atchafalaya Homes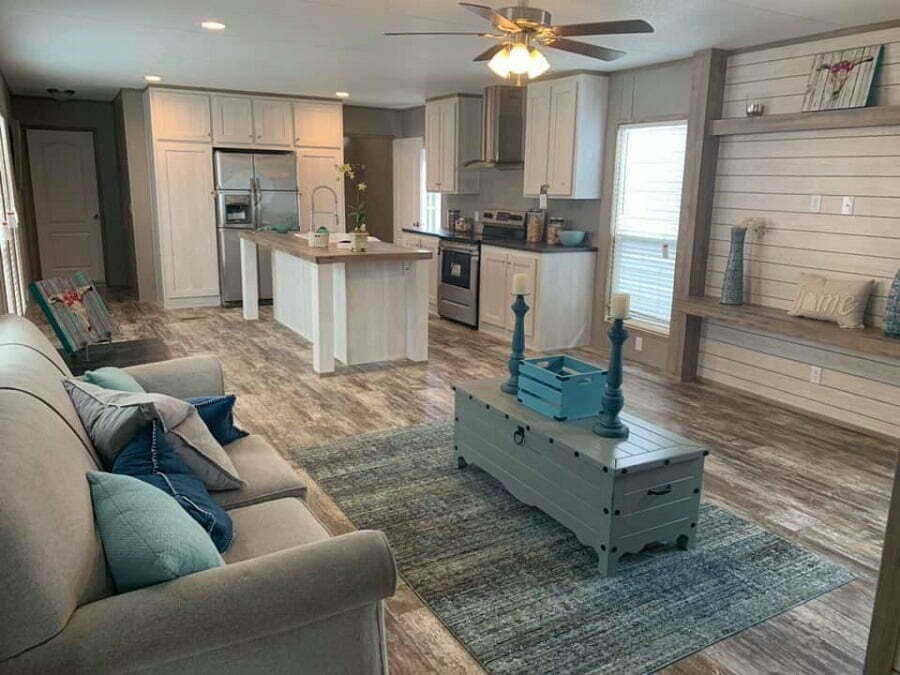 The quality can see a beautiful and sturdy home of its roof. That's what Atchafalaya Homes is about. An example is the Breaux. This is an open-floor home with three bedrooms, two baths, and a total living space of 1,216 sqft. It features an entertainment center and entryway cabinet too.
Denham Springs Housing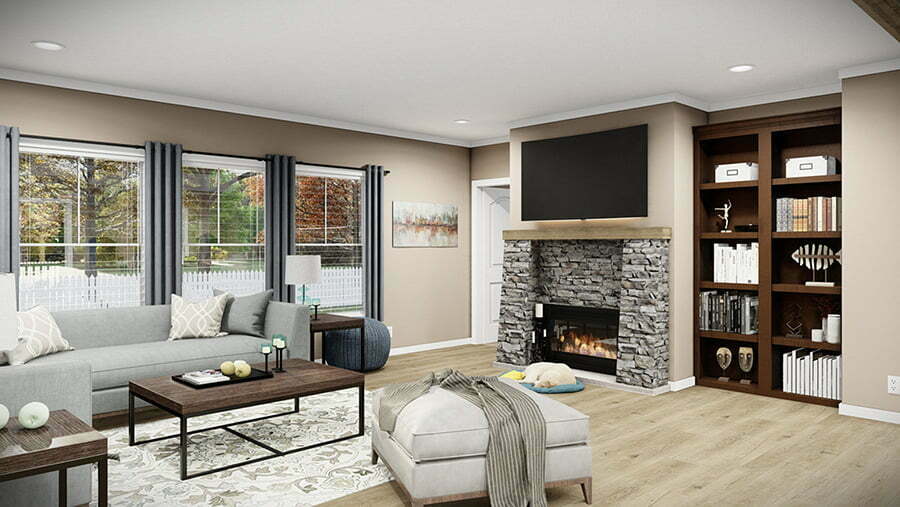 Denham Springs Housing has helped many families find their dream homes for over 30 years. Their manufactured homes are precision built. So, it's guaranteed that you have a specially built manufactured house for your lifestyle and preferences.
They have new homes in their catalog, including the Bobby Jo. The house has a total area of 1260 sqft and three bedrooms and two baths. You can reach out to their team for a free quote.
Champion Home Builders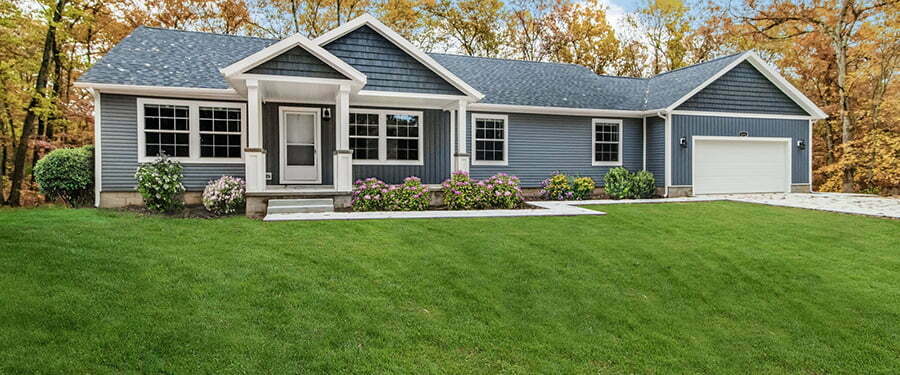 Champion Homes has more than 7,000 dedicated workers who serve their clients and customers to the best of their abilities. The company has sold more than 3 million factory-built and manufactured homes.
River Lake Homes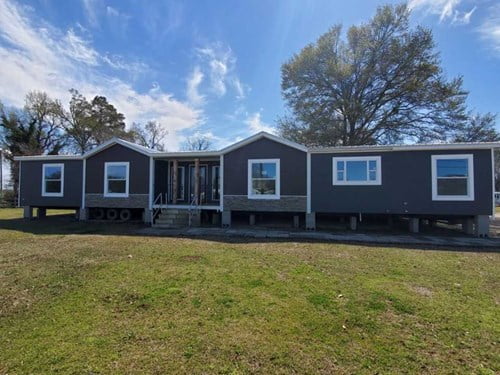 River Lake Homes is your home along the highway! It has been a manufactured and modular home since 2016. Even when it's a newer company on the list, its designs and quality can come at par with the other homes in this article. They have single-wide and double-wide homes you can check out.
Brewer Quality Homes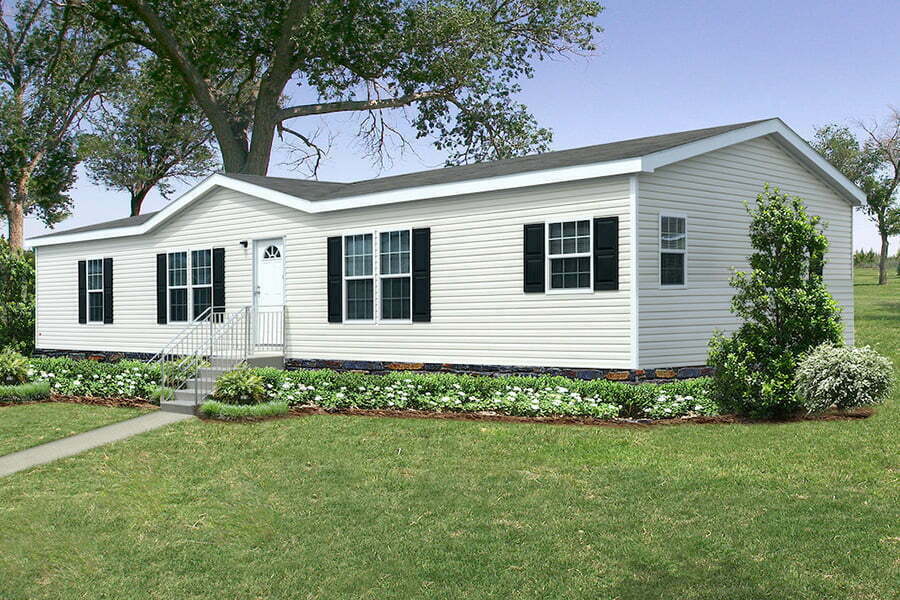 Your dream is here at Brewer Quality Homes. The company provides high-quality mobile and manufactured homes at highly affordable prices.
One of the featured homes is the Hendrix from the Platinum Double Series. It's a beautiful modern home with four beds, two baths, and a total living area of 1920 sqft.
Deer Valley Homebuilders Louisiana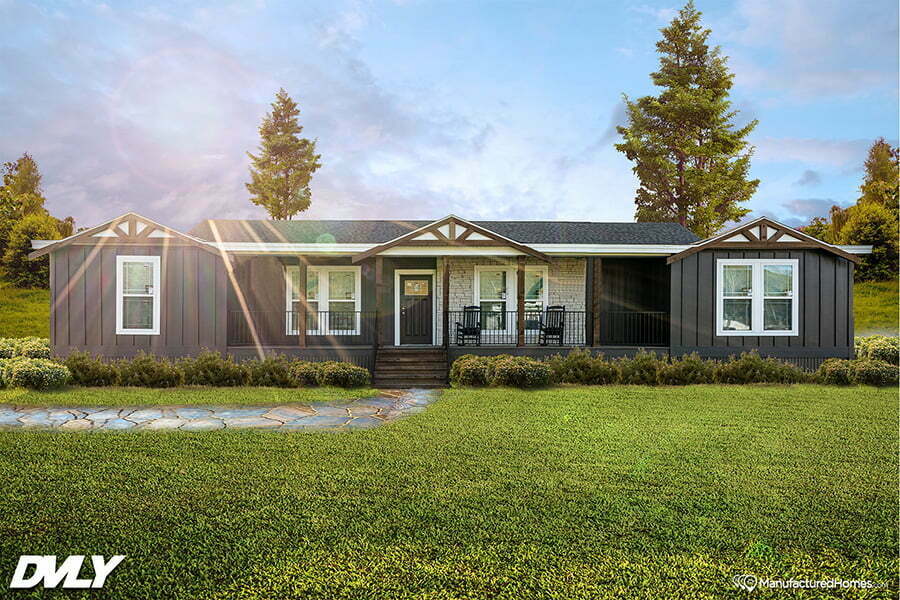 DVLY serves several states, including Louisiana. The company partners with various manufacturers to give their clients the desired options. However, they also have their home series, such as the Deer Valley Series of Homes.
It's their flagship series that started in January 2004. For example, the Biarritz home has three bedrooms, two baths, and a total area of 2580 sqft.
Impresa Modular Louisiana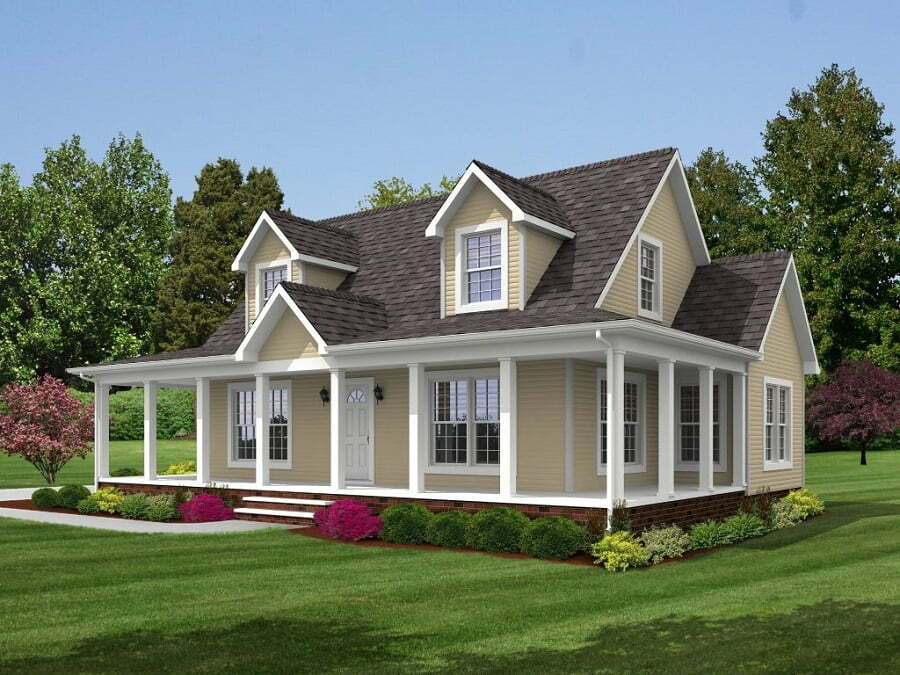 Impresa Modular is the only national modular home builder across the U.S. They are licensed to operate and build in over 40 states! This means years of experience and thousands of manufactured homes already made.
They have hundreds of home models, and you can choose one according to your state or city, then down to the preference you like.
For example, the Cabana, a tiny home perfect for weekend getaways, mini vacations, and even a rental, is a one-bedroom and one-bath home. It has a total of 534 sqft and features skylights, a fireplace, wooded ceilings, and more.
DVELE Louisiana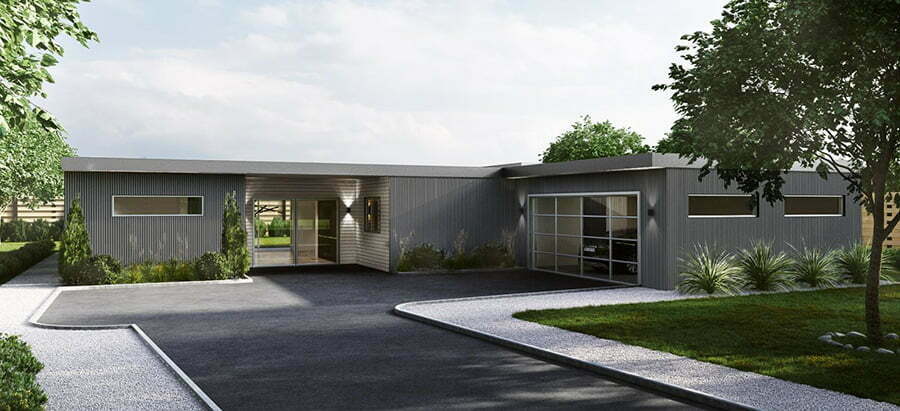 DVELE gives you modern prefab homes in Louisiana. Their homes are sustainable, comfortable, and comfortable. Furthermore, these homes are highly customizable according to your preference and lifestyle.
For example, is the Trinity. It's a sprawling home with a total living area of 3523 sqft. It has four bedrooms, two full baths, and one-half bath. The base price for Trinity is $775K.
Sunshine Homes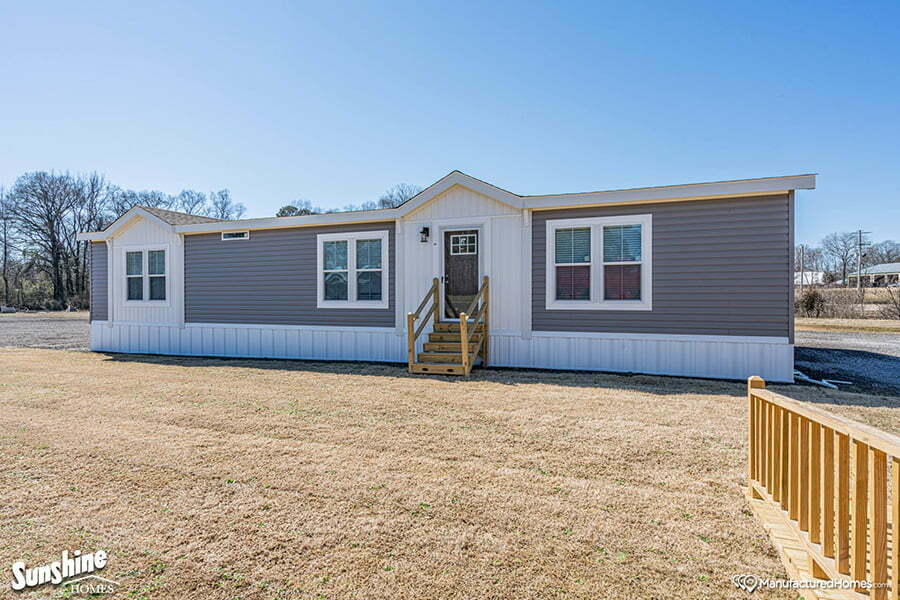 Sunshine Homes have been a family-owned and operated home since 1971. They have several home models, including manufactured homes, modular homes, single-wides, and double-wides.
The company takes pride in its expertly-constructed home that offers exceptional value. They've built and sold over 100K homes and serve in 16 states.
Clayton Homes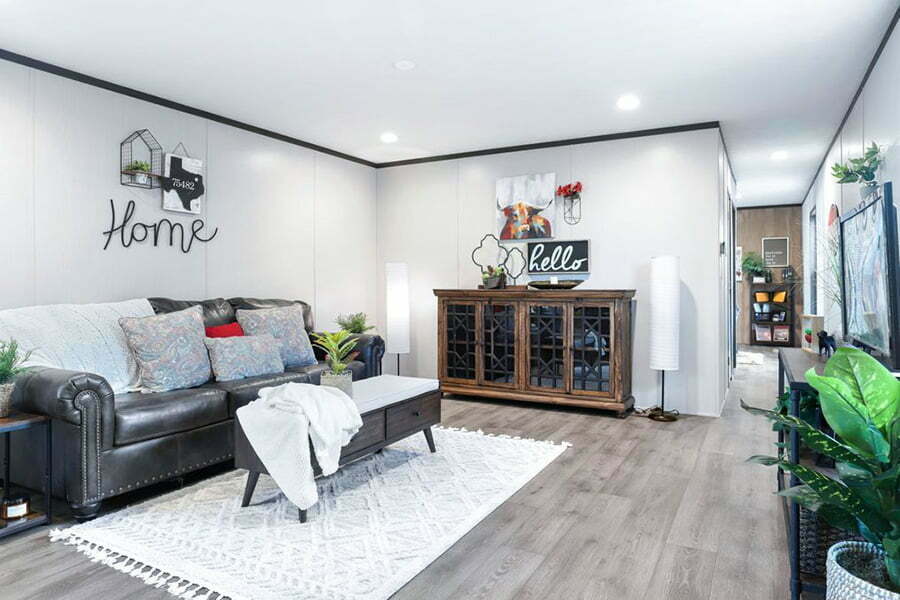 Clayton Homes is a go-to option when it comes to prefab homes. As their slogan says, the company opens doors to a better life. With Clayton Homes, you are guaranteed smart living with energy-efficient homes.
One example of their home models is the Turner. It's a three-bedroom and two-bath home with a total living area of 1845 sqft. The base price for Turner is $230K.
Related reading: