Last updated on January 15, 2023
Make your dream come true with a modular or prefab home in North Carolina. These are the most trusted manufacturers.
Prefab cabin homes are perfect in the mountainous areas of North Carolina. With the area's humid but mild temperatures, homes should be energy-efficient, flexible, and comfortable.
Modular homes are eco-friendly, design-forward, and beautiful too. There are several more reasons why you need to consider prefab homes. Modular homes are affordable without compromising quality or durability.
Here are some of the best manufacturers of modular and prefab homes in North Carolina.
Table of Contents
Custom Homes of Burlington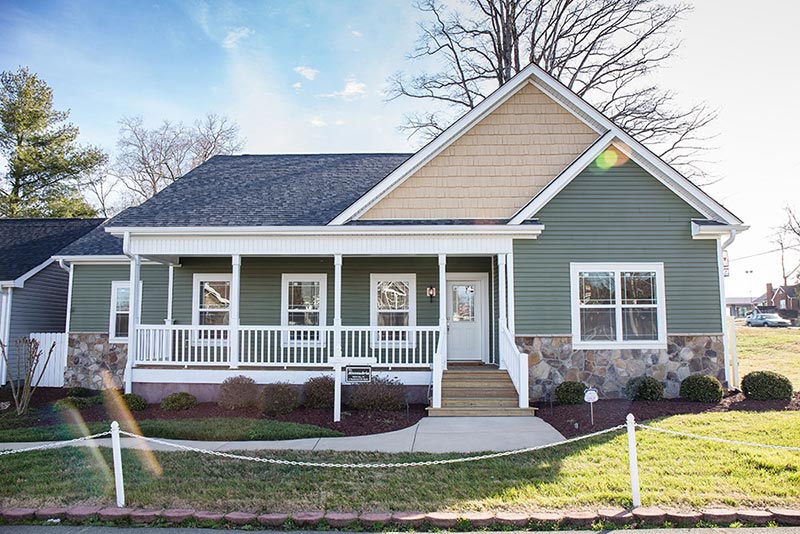 Custom Homes of Burlington creates custom-design homes one floor at a time. Their team walks you through their process without hassle. They also have virtual tours for you to check out. This allows you to see their home models, test out the waters, and imagine what it's like living in their prefab homes.
The Greenbrier III is a massive home with 2141 sqft, two full baths, and four bedrooms. This home includes a 10-year structural home warranty for security. The entire house is designed and built for efficiency and comfort.
DVELE North Carolina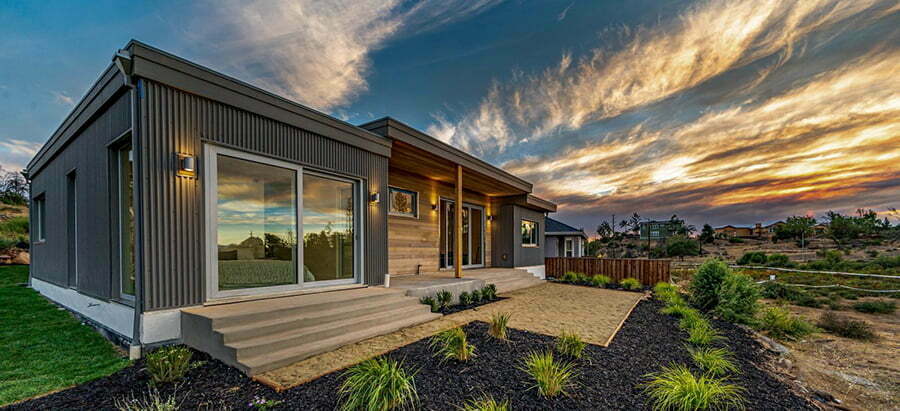 Dvele is the company to go to when looking for contemporary prefab homes in North Carolina. Their homes are top choices for a reason: their staff have the experience, their homes are sustainable, and they are beautifully designed.
All their homes are fully customizable to suit your preferences. The Salt point is a grand home with a total space of 3022 sqft. It has four beds, three baths, and a starting price of $750K.
They also have single-story homes such as the Harper, a 2461 sqft house with four beds, three baths, and a starting price of $650K.
Mountain Brook Homes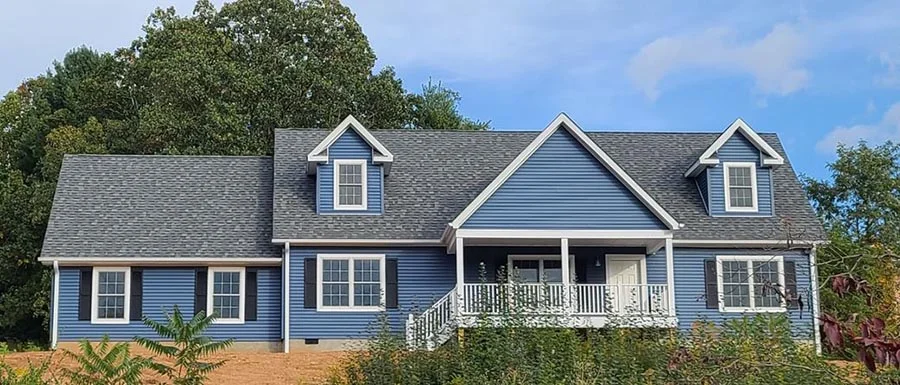 Mountain Brook Homes builds quality modular and custom homes for buyers in North Carolina and throughout the US. Their process includes an initial consultation, plans and drawings, site check and pricing, contract and timeline, and construction.
They have hundreds of floorplans on their site: all-American Homes, coastal living, traditional homes, southern lifestyle, and more. Check out their website for the plans.
Impresa Modular North Carolina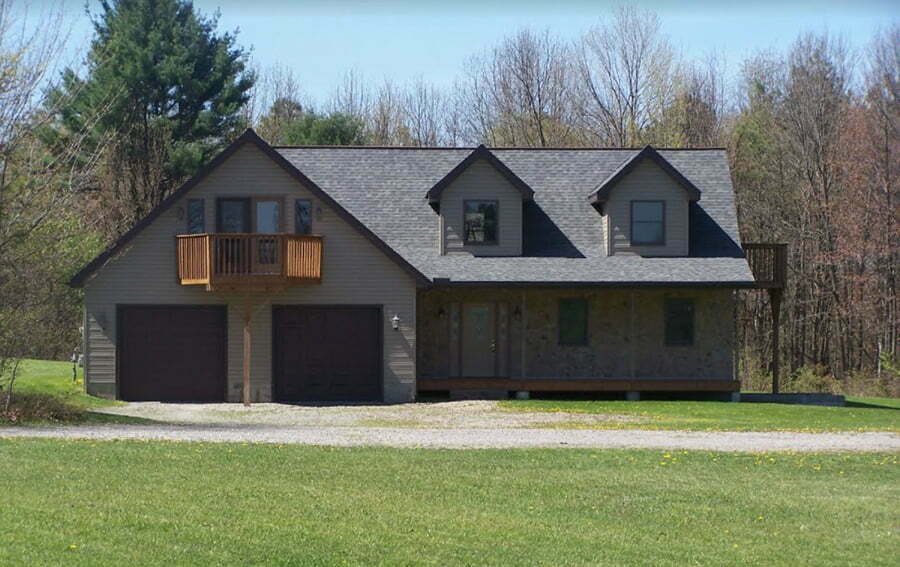 Impresa Modular has it all. From traditional homes to chalets, coastal, and tiny houses – name it, Impresa has it. Their home plans are professionally designed, fully customizable, and more.
Their Chalet home plans are perfect for families who love rustic and decorative trusses. These homes have large porches and so much natural wood all around. Bayview home, for example, is a cabin-style house from their Vacation collection.
This home has 1427 sqft, two baths, and three beds. Get the price of this home in their site's project estimator.
BluHomes North Carolina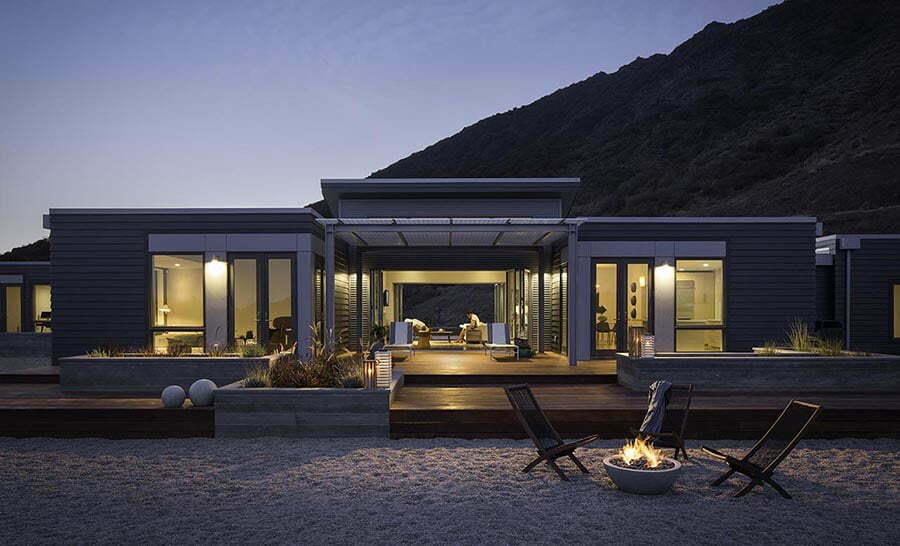 Get your modular home in Raleigh right here in Bluhomes. The company is anchored in its principle of providing home buyers with homes with a positive environmental impact. They go for sustainability and efficiency for all their prefab structures.
Breezehouse is one ost the company's most favored models. These homes are perfect for any lot type and location. It fits in any neighborhood you have. It's designed to get the maximum use of your house's space and volume. Every area has a purpose.
1st Choice Home Center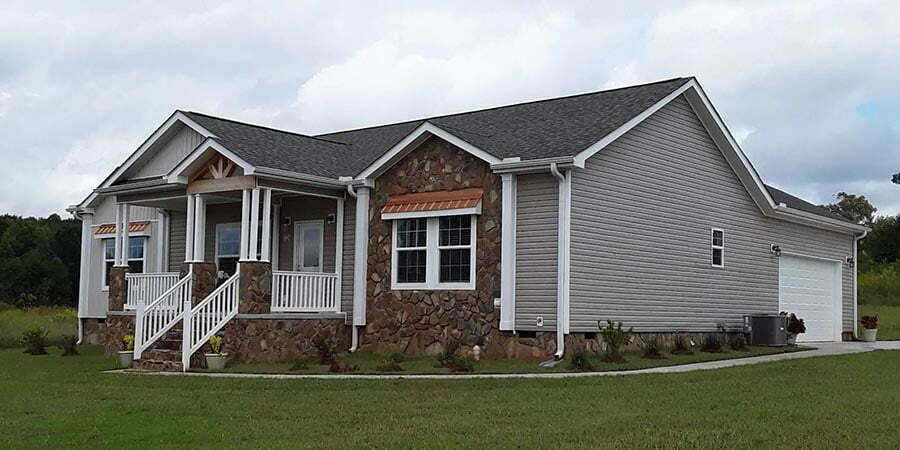 1st Choice Home Center builds dream homes for North and South Carolina families. Aside from homes, the company also offers financing options to let you start your journey to buying and owning your own home.
The company serves several countries, including Statesville, Troutman, Mocksville, Maiden, Conover, Newton, Union, Grove, Harmony, Mooresville, and other nearby areas.
Champion Home Builders North Carolina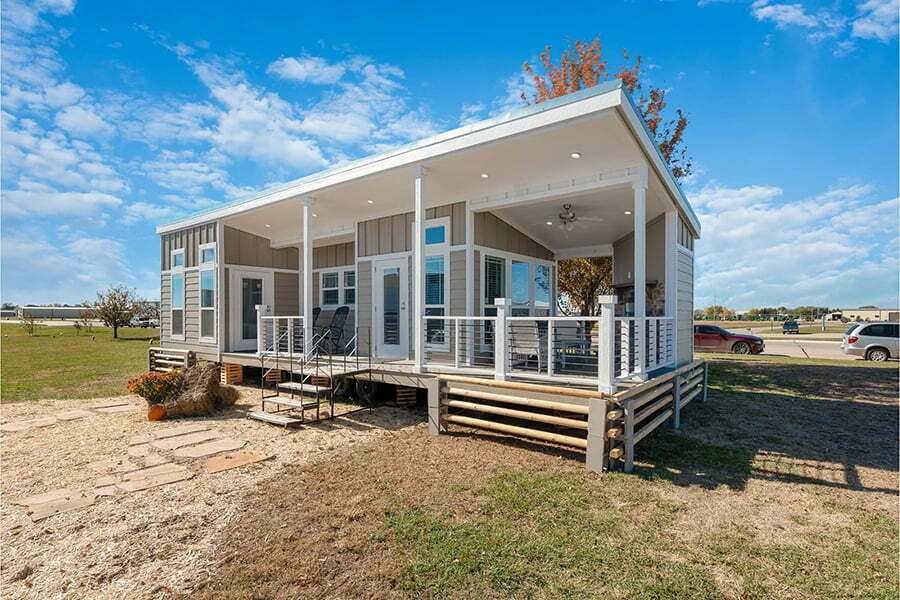 Champion Home Builders have been building homes for the past 40 years. The company has grown to be one of the most respected builders and manufacturers of modular homes in the Eastern United States.
They have hundreds of home styles, floor plan layouts, and other features that allow every homebuyer to experience the lifestyle they want. Aside from modular homes, they also offer kitchen and house remodeling.
Clayton Homes North Carolina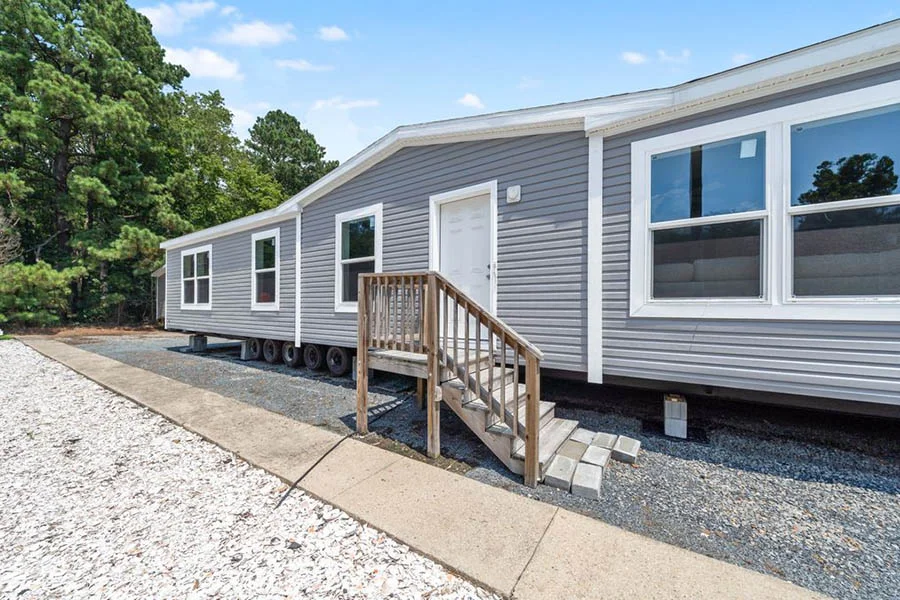 Find the prefabricated home for your family at Clayton Homes. Their team of professional builders, engineers, and designers work together to build homes that maximize your budget. With Clayton Homes, you're guaranteed a hassle-free home-building process.
Cedar is a featured home with four beds, two baths, and a total living area of 1812 sqft. The base price for Cedar is $190K. The dining and kitchen share an open floor plan. The living room with a high roof pitch leads to the grand primary bedroom. There's also the den and an optional study or office space.
Custom Built Homes of the Carolinas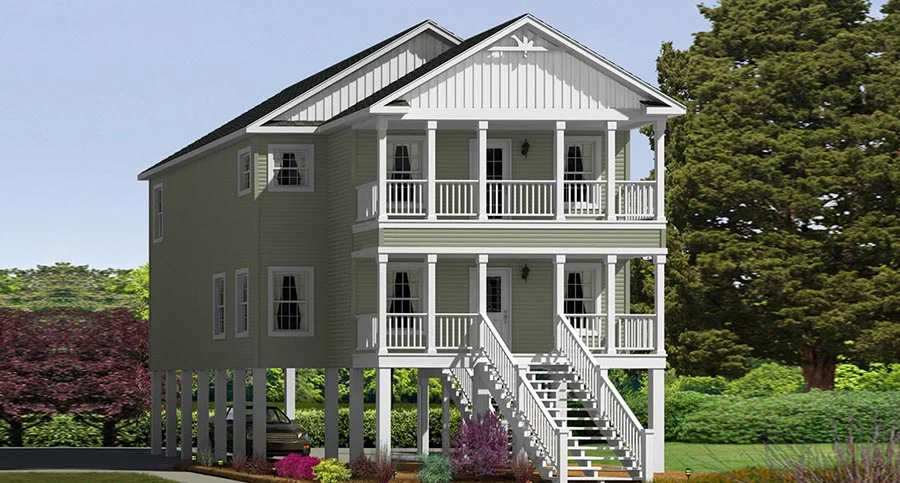 Custom Built Homes of the Carolinas aim to build homes with positive environmental impacts. Every family deserves a home where they can foster, grow together, and make memories.
There are several home floor plans in the catalog, ranging from 900 to 1500 sqft. The Dawson is a standard home with 1176 sqft. It has two beds and one bath. This house also has other optional features like attic stairs from the kitchen area or a shower seat for the bath area.
Holmes Building Systems

Holmes Building Systems is a privately-owned business based in North Carolina. They have decades of experience in factory-built homes, and their goal continues to be the same. The company aims to provide affordable housing for people ensuring that families get the best from their money.
The Cypress Point is an HMS-preferred home with approximately 1824 sqft of living space. The dining and kitchen share a space. The home also features a spacious living area and a separate family room. It's perfect for entertaining, bonding over drinks, and board games.
Down East Homes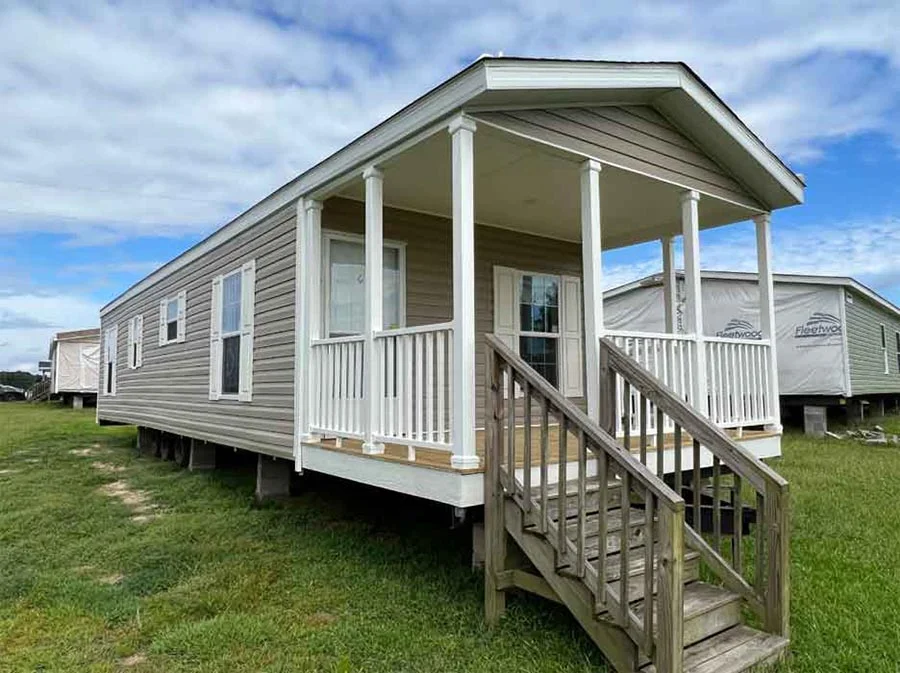 Down East Homes is an independent home retailer in Eastern North Carolina. They have over 140 homes in stock in all of their six locations. Granted, you'll be able to find the home of your dreams at an affordable price.
Freedom is a featured home with three beds, two baths, and a total living area of 1484 sqft. This home is beautifully finished and designed with a wide-open layout. Freedom is a Fleetwood Homes creation.
Marty Wright Home Sales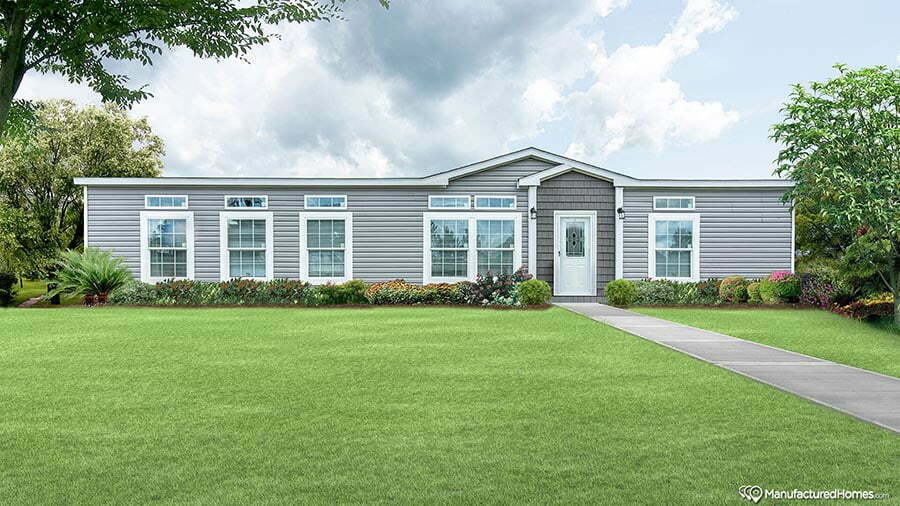 Marty Wright Home Sales is based in Laurel Hill, NC. It's one of the state's top choices for manufactured and modular homes. Aside from their beautiful homes, they also offer financing options for buyers.
They partner with several manufacturers as well to give your so many options. The Signature Oaks from Live Oak Homes is a three-bedroom, two-bath house with a total living area of 1720 sqft. This home has an open floor plan allowing you a great vantage point wherever you are.
Endeavour Homes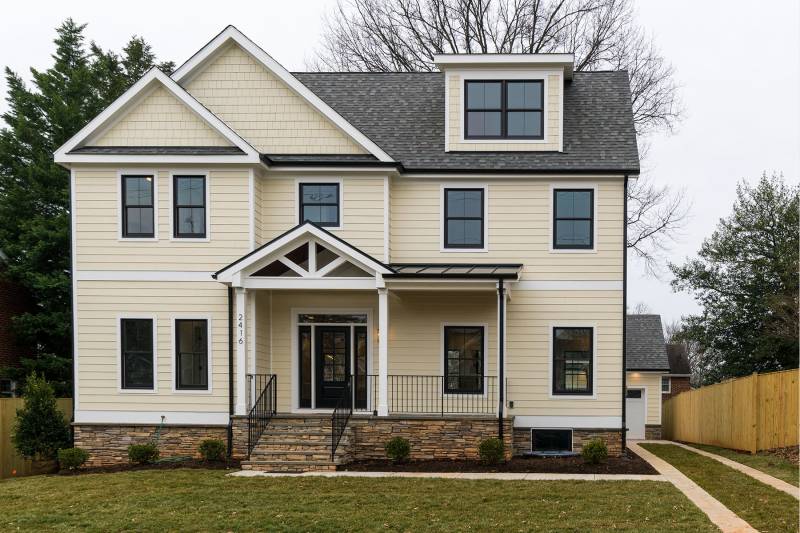 Endeavour Homes reimagines the real estate of today. The company has a professional and experienced team who works with buyers from the design to the construction of the house. They incorporate new ways in home creation to ensure that your house fits your lifestyle.
Blue Ridge MAX Supreme is a ranch-style home with 1859 sqft of living space. It has three bedrooms and two baths. A great room also leads to the dining area, kitchen, and nook. There are other optional designs you can choose from as well.
Sound & Shore Builders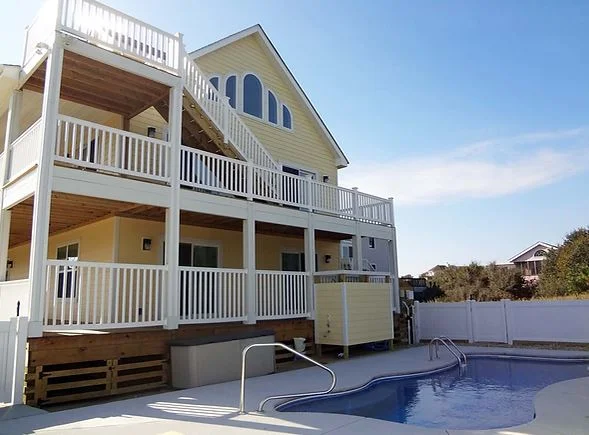 Sound & Shore Builders have more than four decades of experience. They are committed to making your visions a reality, from just structures to homes for families. The Bayview is from the Beach Home series with 1255 sqft. It has three bedrooms and two baths.
This home features a great room and a first-floor garage. It has a beautiful factory-built porch perfect for lounging, entertaining family and friends, and more. Spend your nights under the stars or enjoy a glass of good wine as the sun.
Logangate Timber Homes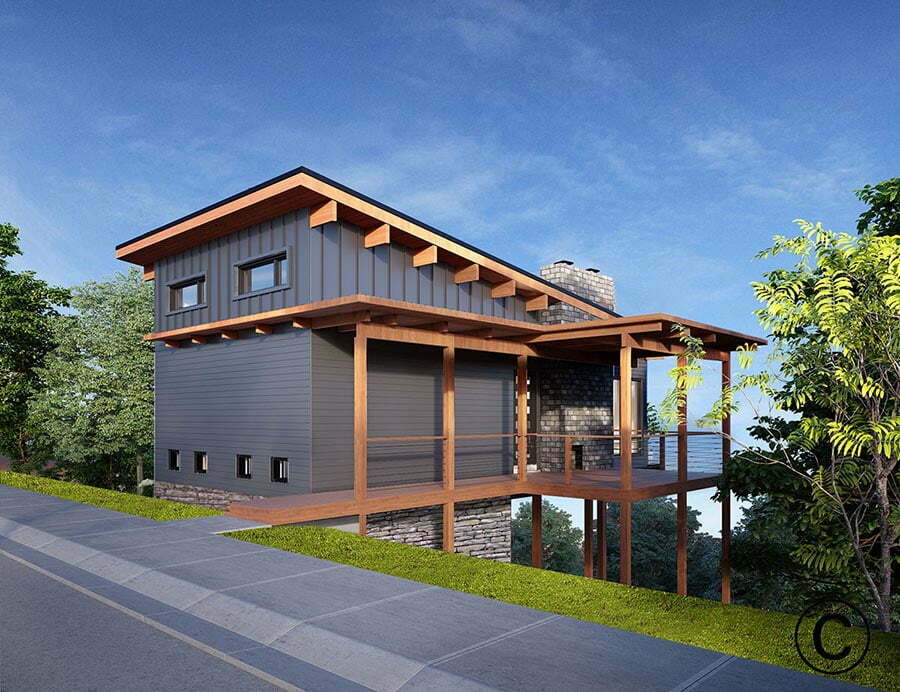 Logangate Timber Homes has some of the best designs of timber homes in the US. Their modern timber mountain houses are in demand and available wherever you are in the country. These are just not prefab structures and places to live. The timber houses are sanctuaries, vacation homes, investments, and more.
Their chalet homes vary in size. They start at 1400 sqft with two bedrooms; each has access to full baths. If you want a bigger chalet home, you can choose the house with 1675 sqft with four bedrooms. All chalet home designs have an open floor plan.
Lindal Cedar Homes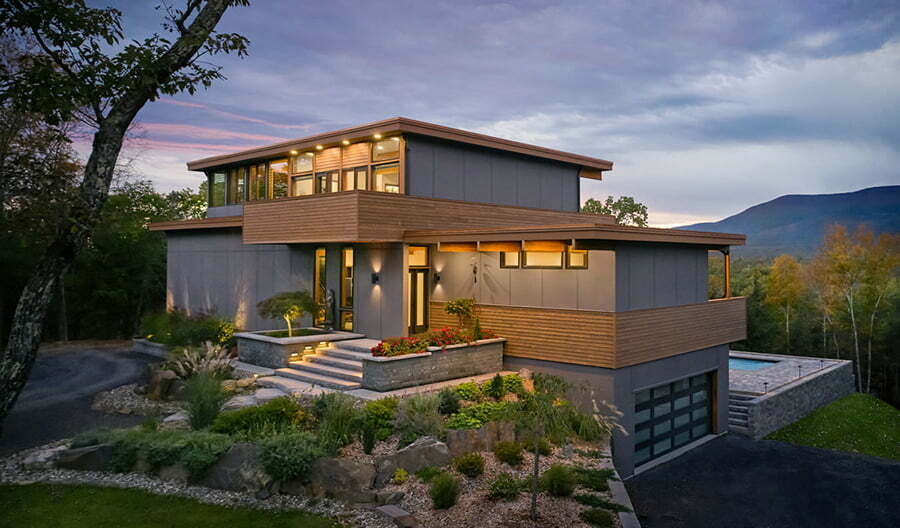 Lindal Cedar Homes is an industry leader. They started this trend in the US and Canada after WWII, which has picked up since then. Over time, Lindal has proven to be one of the best prefab manufacturers in the country, with kit home delivered throughout the globe.
The Tahi is a luxury Lindal home with four bedrooms, four baths, and a total living area of 3015 sqft. The first floor has 1270 sqft, and the other floors have a total area of 1745 sqft. Get a price estimate from their website.
Oakwood Homes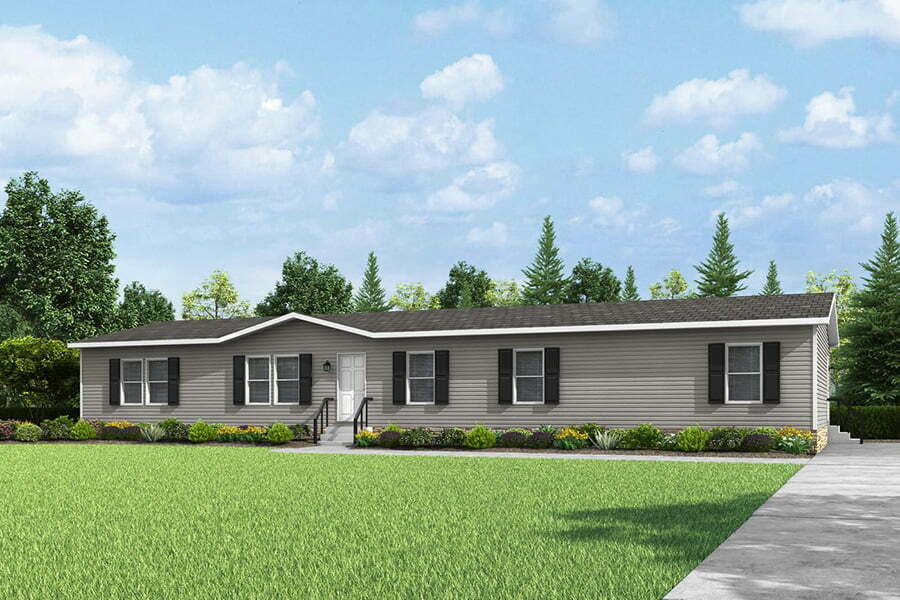 Oakwood Homes build homes differently. They open doors to better lives for families in North Carolina. Oakwood has fully furnished home models, and buyers can see all the options available for their perfect humble abode.
The Southern Charm has three bedrooms and two baths. It has a total of 1838 sqft. The starting price for Southern Charm is $230K. The primary bedroom is spacious and has an ensuite master bath and walk-in closet. It also features a beautiful porch for relaxation.
North Carolina Custom Modulars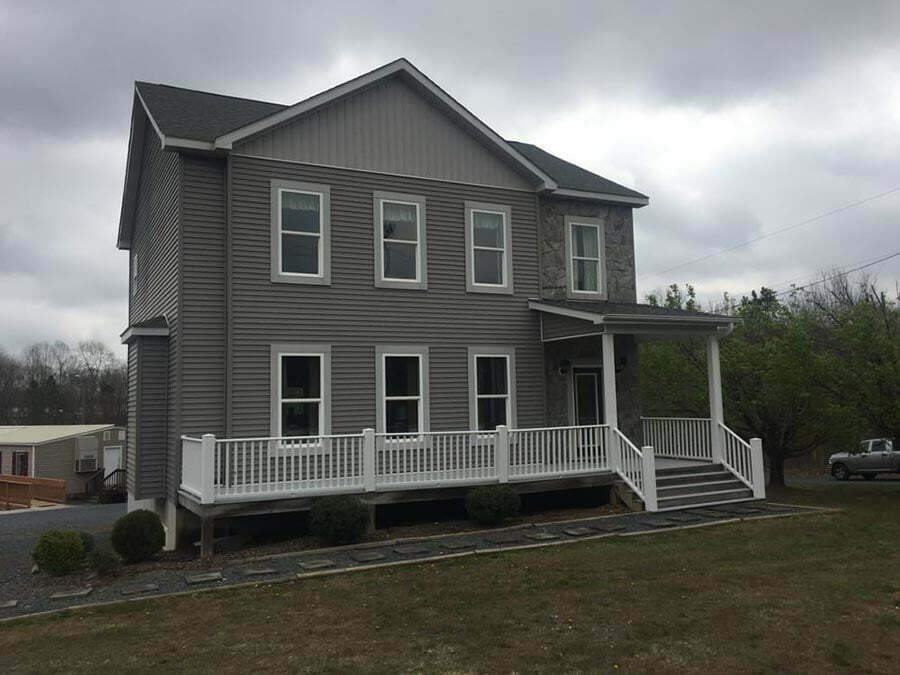 North Carolina Custom Modular builds the home of dreams. The houses are built off-site, in a regulated factory setting to ensure efficiency and quality. Due to this organized building, their homes are finished and ready for delivery much faster.
Cedar is a beautiful family home with a covered porch. It has four beds, two full baths, and a total living area of 1812 sqft. The dining and kitchen share a space. A den can also be converted into another bedroom or office space.
Suits Homes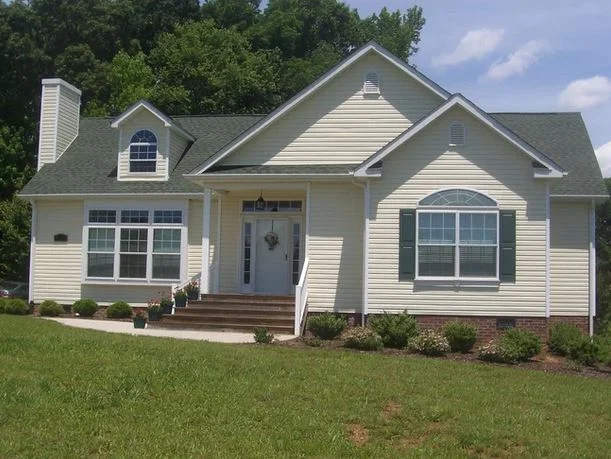 Suits Homes don't make houses. They build homes. The company is named after the successful businessman Eddie Suits. He started his career as an assistant a construction housing and paved his way from there.
The Southmont is an 1812 sqft home with a spacious living room. The dining leads to the foyer and the covered porch too. This home also features a quaint little study and can be converted into a mini home office. There are three bedrooms and two full baths.
Sunshine Homes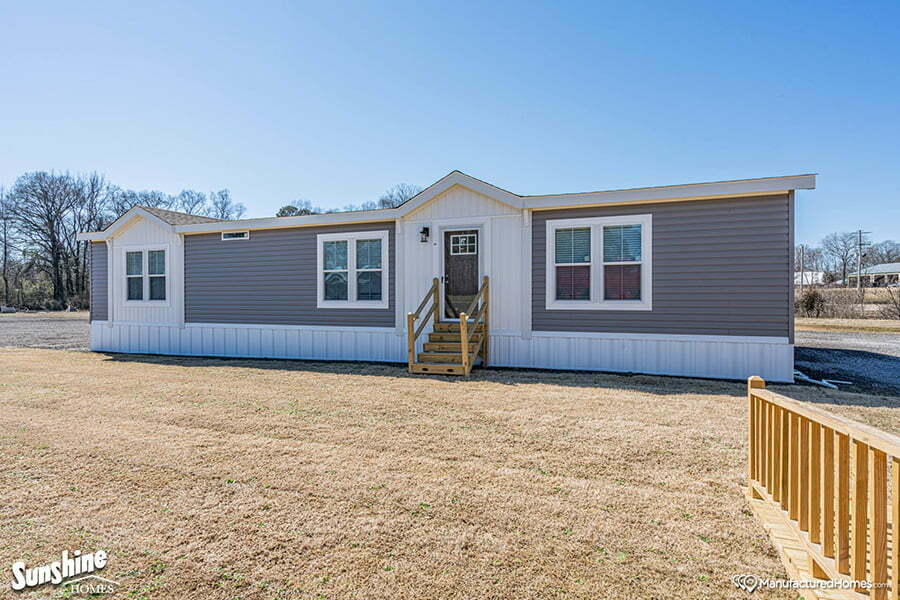 Sunshine Homes have been building quality dream homes since 1971. These homes are designed for comfort, style, and exceptional value for the buyers' hard-earned money.
The ARC is an affordable single-section home with a sizeable primary bedroom with an ensuite bath. A large living room and modern kitchen complete with an island workstation at the center. This home has three beds, two baths, and a total living area of 1185 sqft.
Manis Custom Builders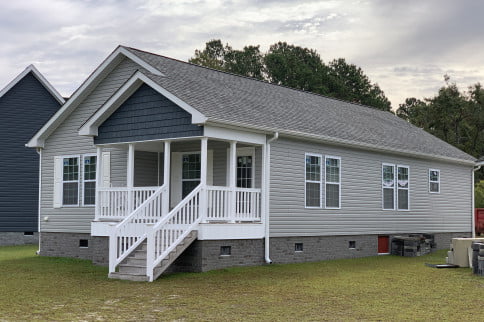 Manis Custom Builders is a custom modular home perfect for residents of North Carolina. The company claims to be creating future housing for all of America. For Manis, your preference, budget, and lifestyle are most important in decision-making.
Model 257 is an excellent choice for small families. It has two bedrooms and a great spacious room leading to the kitchen and dining. There's also the laundry area beside the bath. This home has a total living area of 880 sqft.
Topsider Homes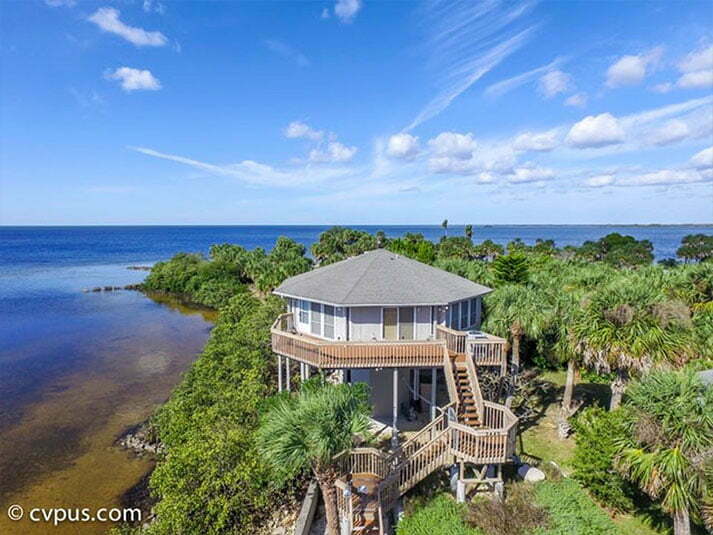 Topsider Homes has a resort, residential, and commercial prefabricated structures. They've been in the home building industry for over fifty years. They have the experience, people, and working strategy to ensure high-quality and durable homes.
PL 0201 is a Topsider original with two bedrooms and one bath. It has a total living area of 850 sqft. The home features an open space design with a large living, dining, and kitchen space. The upper floor plan has 600 sqft while the lower floor has 250 sqft.
Silverpoint Homes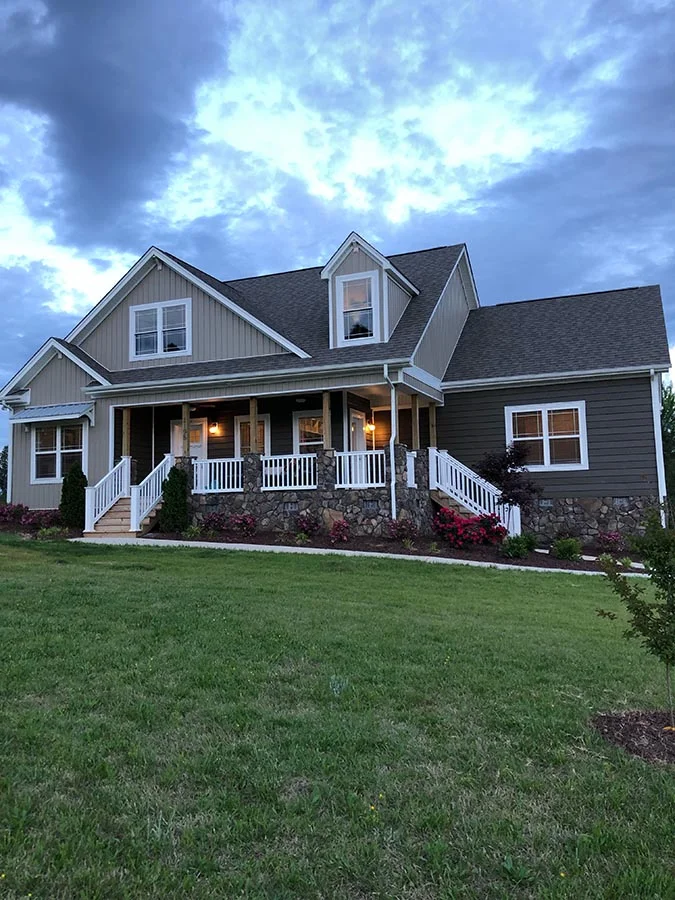 Silverpoint Homes have been in the business for 25 years. They have four different locations and have a total of seventeen home models.
One of their homes is the Bluestone Cape, with five beds, three baths, and a total area of 2704 sqft. It's a cape cod-style home with a starting price of $300K. The company has a mortgage calculator on its site. If you pay for it within 25 years, the purchase price will be $380K.
Heavenly Homes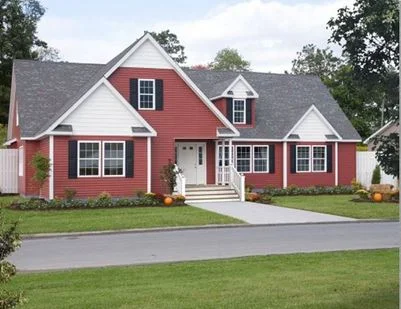 Heavenly Homes specialize in prebuilt homes. Their prefabricated houses come in different designs, plans, and features. They have cape-cod styles, T-ranches, sectionals, double wides, and more.
One of their featured homes is the Classic 56D from Clayton Homes. It's a three-bedroom house with two baths and a total living area of 1568 sqft. The starting price for Classic is $120K. The home features a beautiful dining room, an open floor plan, split bedrooms, a family room, and others.
Select Homes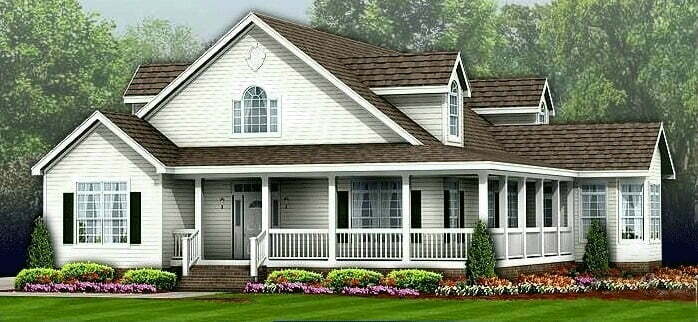 Clayton Homes newly acquired select Homes. They have several display homes you can check out. Some are three-bedroom and two-bath homes with starting prices of $97,900.00.
The High Rock home is a Clayton creation with three beds and two baths. However, you can custom-make and design the home and extend it to a five-bedroom house. It features an open-concept kitchen living packed with modern kitchen appliances and cabinets.
Boxx Modular

Boxx Modular is based in Texas but has offices and locations throughout the country. You can even order a prefab home from Boxx, even from Canada. They don't only swell with prefabricated modular homes. They are also into commercial and industrial buildings.
Related reading: