Last updated on January 28, 2023
These are the most reputable prefab manufacturers that are established or cater to the state of West Virginia. Read on!
West Virginia has four distinct seasons. This means that homes here are well-insulated complete with a greatly conditioned HVAC system. Modern prefab homes are perfect for any location and weather conditions.
You can get a prefab or modular home delivered to most regions, though the state's mountainous areas can be more challenging (and more expensive.) Luckily the average home price is just below the national average.
It's not just about affordability but also the efficiency, sustainability, and how much environmental impact these homes have. If you want to see and move into your new home within a year or less, check out our digest of prefab homes in West Virginia below.
Table of Contents
Middletown Homes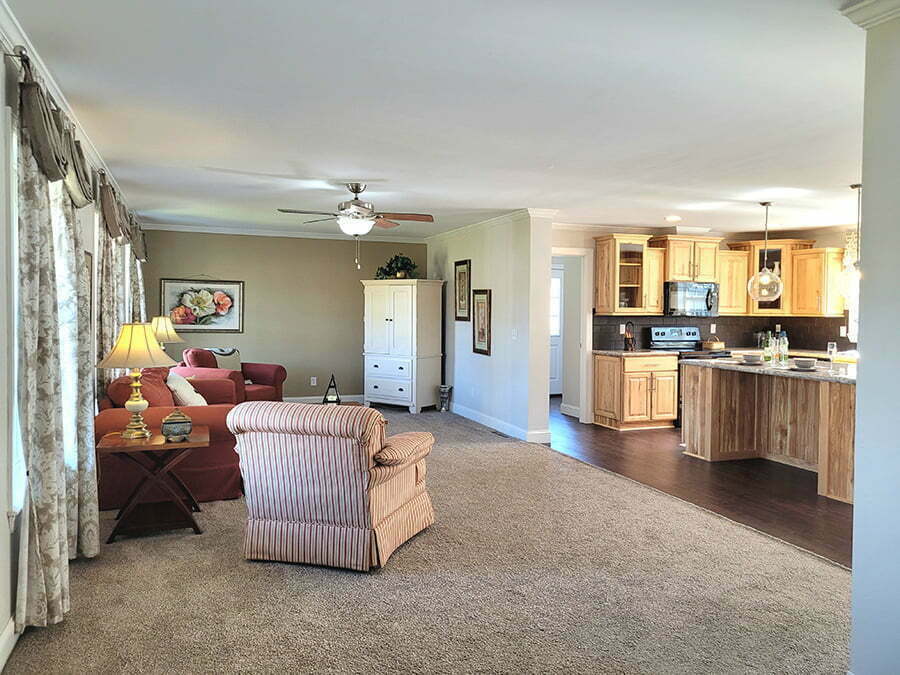 Middletown Homes is where you find quality modular and manufactured homes. The business was founded in 1986 and has been committed to building hundreds of dream homes for families across the US. As of writing, they have built over 5,000 homes and have 50 employees spread over four different locations.
Ashberry is a featured home with a base price of $200K. This budget-friendly home has three beds, two full baths, and a total living space of 1493 sqft. This house features spacious sleeping quarters, a kitchen with an island, a nook, and more.
American Homes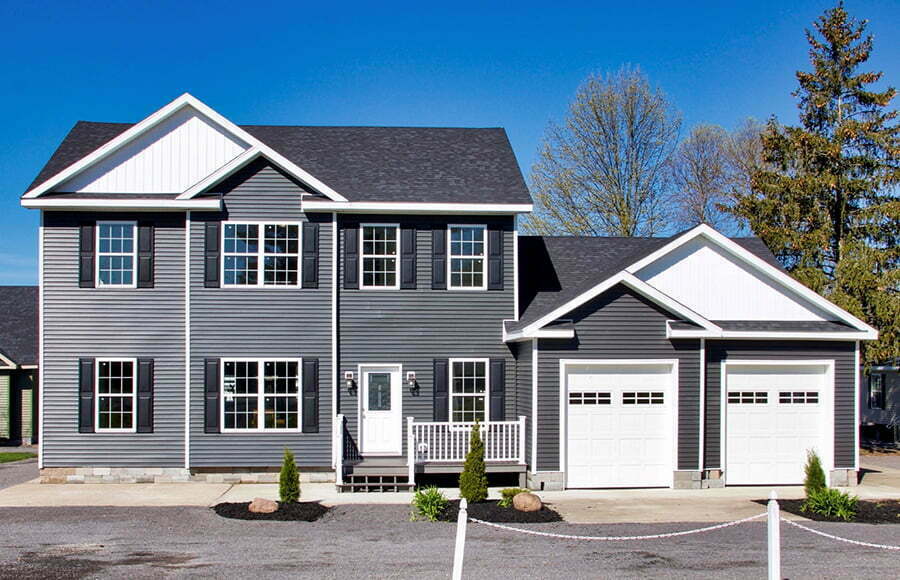 American Homes aim to build memories one home at a time for all their clients in West Virginia, Pennsylvania, and Maryland. They have homes at affordable prices and in various home styles.
Hemingway is a beautiful grand home with five beds, two baths, and a total of 2001 sqft. It's a farmhouse-style home for big families. This home features a dining area with huge windows to let all the natural light in. There's also a luxurious master suite with a walk-in tile shower, his and hers vanity, and a free-standing tub.
Paradise Homes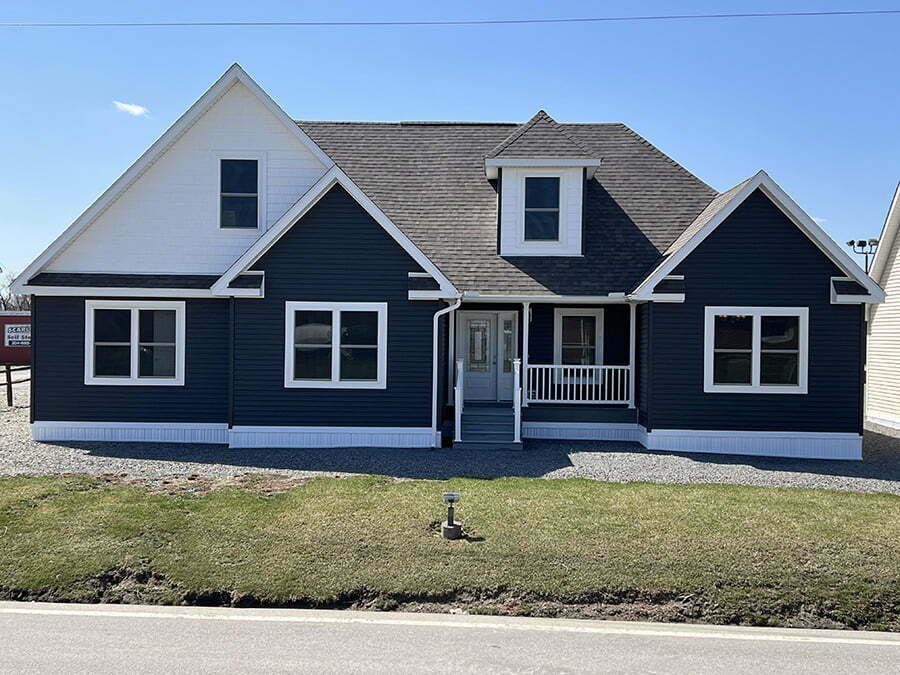 Paradise Homes give is a family-owned business from its founding. They offer full customization to build your dream homes. Aside from that, they also have other available housing services.
Manorwood Wiltshire is a cape-cod home. It has three beds and two baths. It has a total space of 1878 sqft. This house has all the amenities you need in a home and more. There's a grand primary bedroom with a full bath and a spacious walk-in closet. You can also enjoy the great room and mud room! There's just too much space for you and your family.
Silverpoint Homes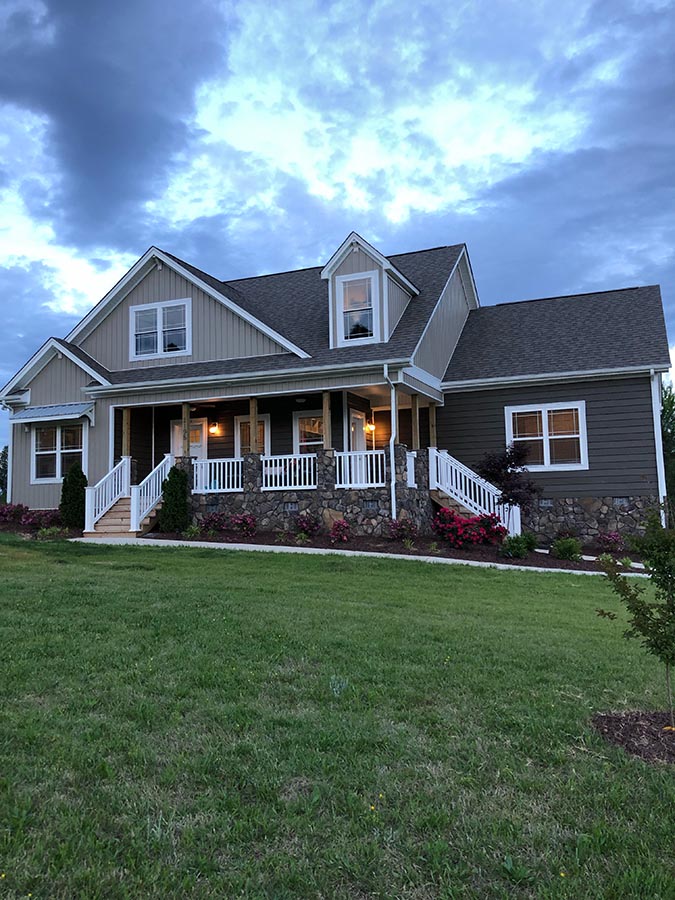 Silverpoint Homes was founded in 1997. It's a manufactured house dealer specializing in high-quality and affordable homes. The company has more than 20 years of experience and four regional sales centers.
The Modern Farmhouse II with a base price of $400K. It's a cape cod style home with three beds, two baths, and a total living space of 2191 sqft. The main floor houses the kitchen with a working island. There's also a separate dining area and a spacious living room for your family game nights.
Check out the site for customization options for you.
Rochester Homes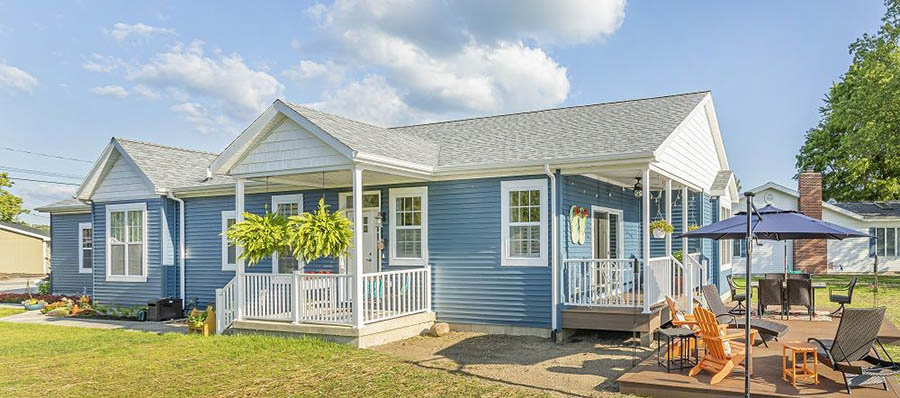 Rochester Homes is all about family, passion, and serving home buyers to the best of their abilities from beginning to end. Their legacy has always been "people first". This means that all specifications you need are followed to the t.
The JR35-30 house is from the Adelaide series. It's a 1560 sqft home with three beds and two baths. This house is a ranch-type home. It features a kitchen with modern appliances, a kitchen island, and a separate dining area.
The primary bedroom has an ensuite full bath and a walk-in closet. Check out their site for the price estimate.
Freedom Homes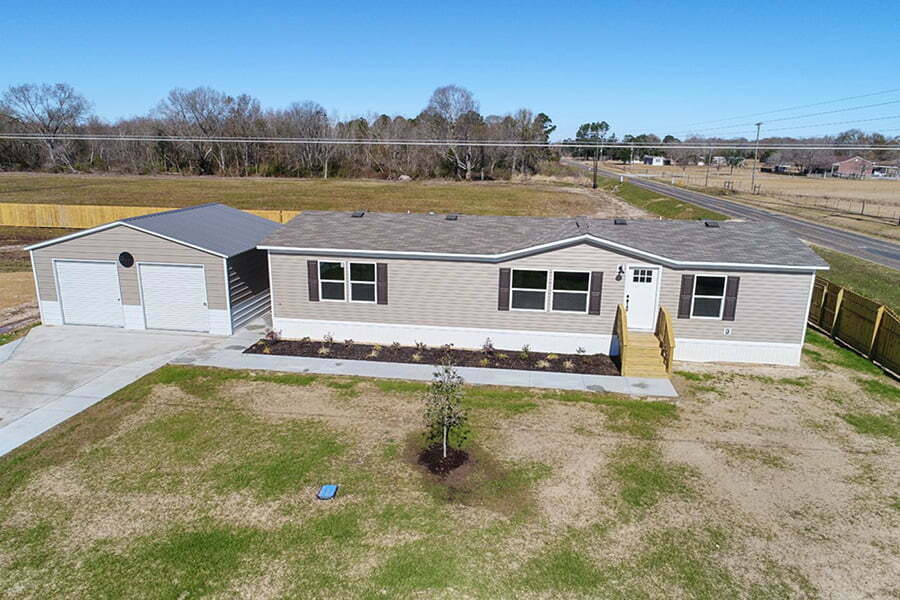 Freedom Homes build homes differently, as every home is specific to every family's needs and budget. They also have a team of experts and professionals ready to answer your questions and provide a housing solution.
Everest is a featured home with a base price of $190K. It has four beds, two baths, and 2280 sqft of living space. This home has a dining room, a family room, a split bedroom, and more. It is a multi-section home with a spacious dining area and a separate kitchen counter. There's also a den for entertaining guests and friends over.
Lindal Cedar Homes West Virginia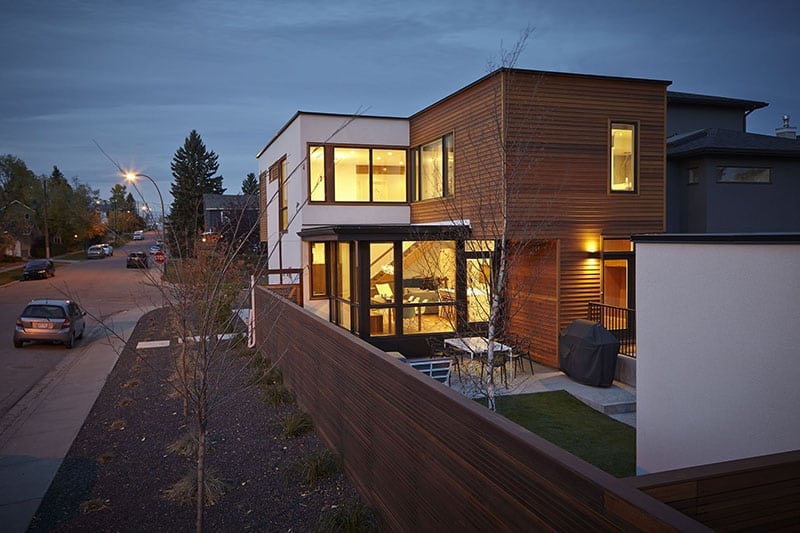 Lindal Cedar Homes gives you luxurious timber prefab houses at affordable prices. They build houses that reflect every owner's needs, tastes, and lifestyle. The company has built over 50,000 prefab homes on almost every continent.
Lindal Homes has a design program that allows clients to check and learn various ways to modify their existing home plans. It's how you can imagine and realize your home and what it will look like in real life.
Champion Home Builders West Virginia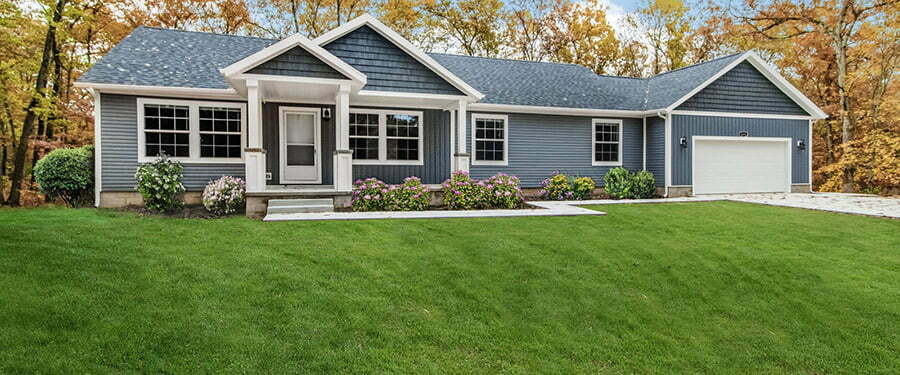 Champion Home Builders is an industry leader in the manufactured housing industry. They take pride in their expert team and their skills in looking at the finer details. Rest assured, your dream home is in good hands.
Diamond 1444 201 is a single-section home with 533 sqft of living space. It has one bed and one bath. This is a small and quaint home with all the amenities you need in a traditional house, such as a kitchen, an eat-in area, a living room, a laundry area, and more.
Logangate Timber Homes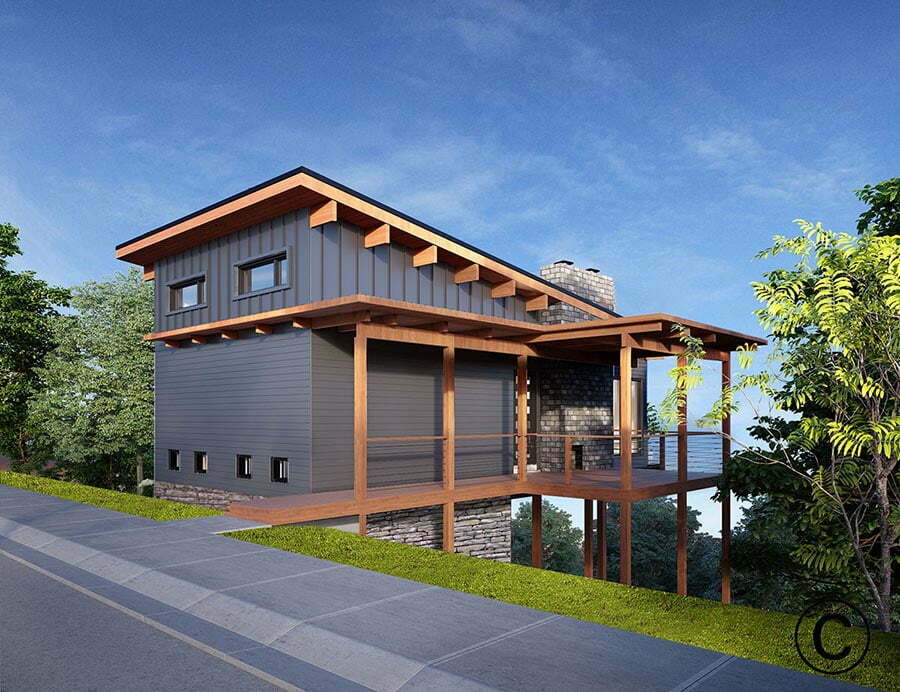 Logangate Timber Homes is where you go if you're looking for modern and aesthetic-looking prefab timber homes. They've been creating premium quality modern log cabins for years, making clients happy with their homes.
Knowing about the global recession, they ensure that their homes are durable, architecturally designed, and affordable. The Chalet with Wing home is a signature featured home with 2400 sqft of living space. It has an open floor plan for the living room, kitchen, and dining area. Check out the site to see the design.
Country Side Homes

Country Side Homes is your life-long partner when building your prefab dream homes. It is a family-owned and operated business with over 20 years of experience in homebuilding. They don't only have the passion but the expert dream team in the housing industry of West Virginia.
Judy's Mobile Homes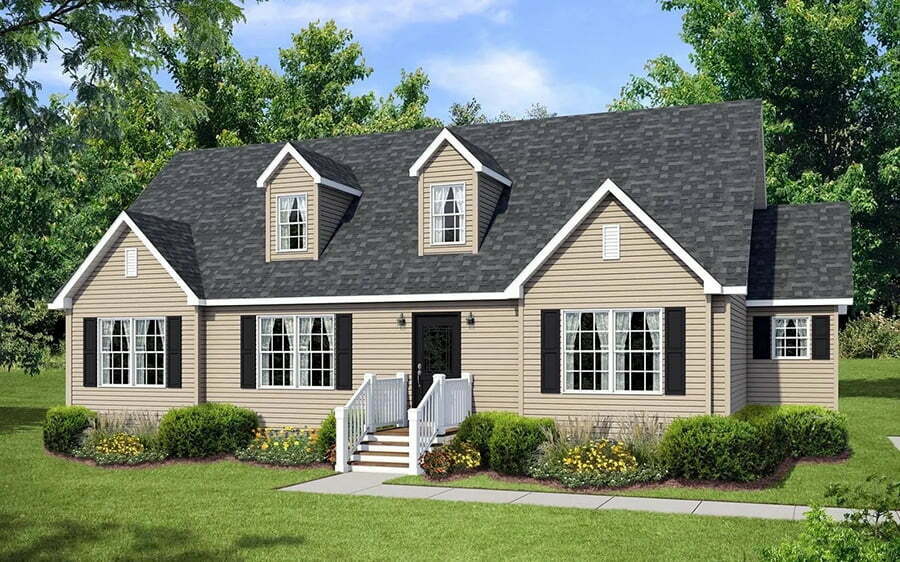 Judy's Mobile Homes is a family-owned business that sells high-quality prefab homes. It's been in the business for over 50 years and serves clients of West Virginia, Shanks, Moorefield, and other nearby locations.
Judy's teams up with several manufacturers to give you more options. Montana, for example, is a Champion Homebuilders creation. This home has 1186 sqft of living space and two beds and baths. It features a relaxing covered porch perfect for afternoon reading and drinking your good glass of wine at night. This house also comes with a garage option.
Clayton Homes West Virginia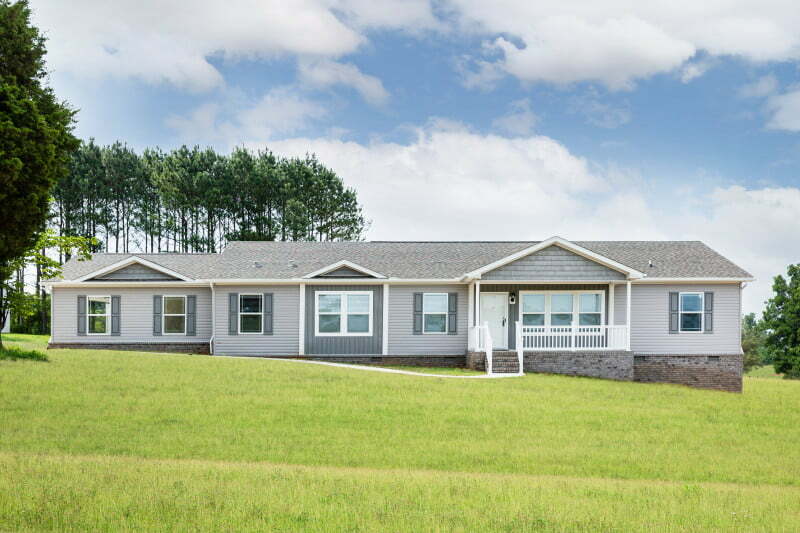 Clayton Homes is prominent in the manufactured home industry. It's one with the largest inventory of homes and is located in several locations throughout the US. They have a team of professional builders and consultants ready to be with you at every step of the process.
Blazer 66B is a featured house with three beds and two full baths. This home has a total living space of 1034 sqft. Some features include a fireplace for romantic warm nights, double sinks, an entertainment unit, a kitchen with modern appliances, and more. Check out their site for a price estimate.
D&W Homes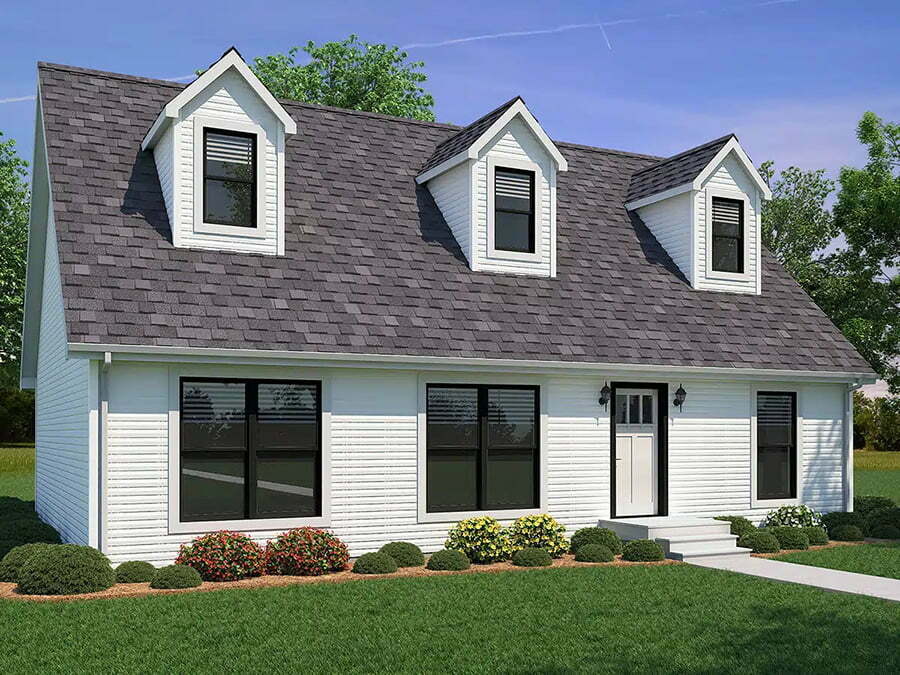 D&W Homes is all about customizations and delivering move-in-ready homes right on your land. The company is about efficient, affordable, beautiful homes for all its clients.
Elm is a featured ranch-style home with 1387 sqft of living space. It has three bedrooms and two baths. At the moment, this home has $20K off. Some features include sienna maple cabinets, a corner shower in the primary bedroom, a boot bench in the utility room, and more.
Valley Custom Homes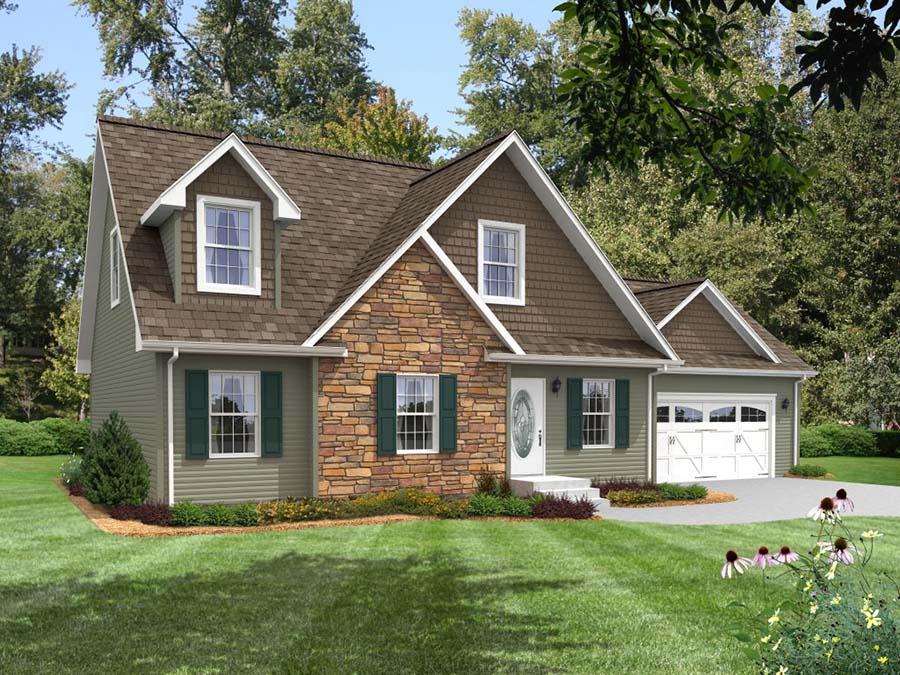 Valley Custom Homes is a one-stop shop solution for prefab housing. Their modular home is not only affordable but also sustainable. Thus, these homes leave less carbon footprint and are good for the environment. Due to prefab homes built in a factory setting, less waste is produced during the building process.
The Manorwood Home is a featured home. It has an open-concept floorplan with three bedrooms and two baths. Manorwood homes usually have 1000 to 3000 sqft of living space.
Homes by Keystone
Homes by Keystone services 40 counties in Maryland, Pennsylvania, West Virginia, and Virginia. All of its teams have a collective experience of over 50 years in homebuilding, and it is one of the oldest modular home manufacturers on the East Coast. Thus, it's an easy choice among those looking for new homes.
The Cape Cod and A-frame houses all have these standard features such as a great room, A-frame window package option, chalet room option, oak stairway option, and more. Plan #22 is a 1792 sqft home with three beds, two baths, a spacious living area, a kitchen, and a dining area.
These cape cod homes are not just beautifully-designed but also built for durability and affordability.
Simplex Homes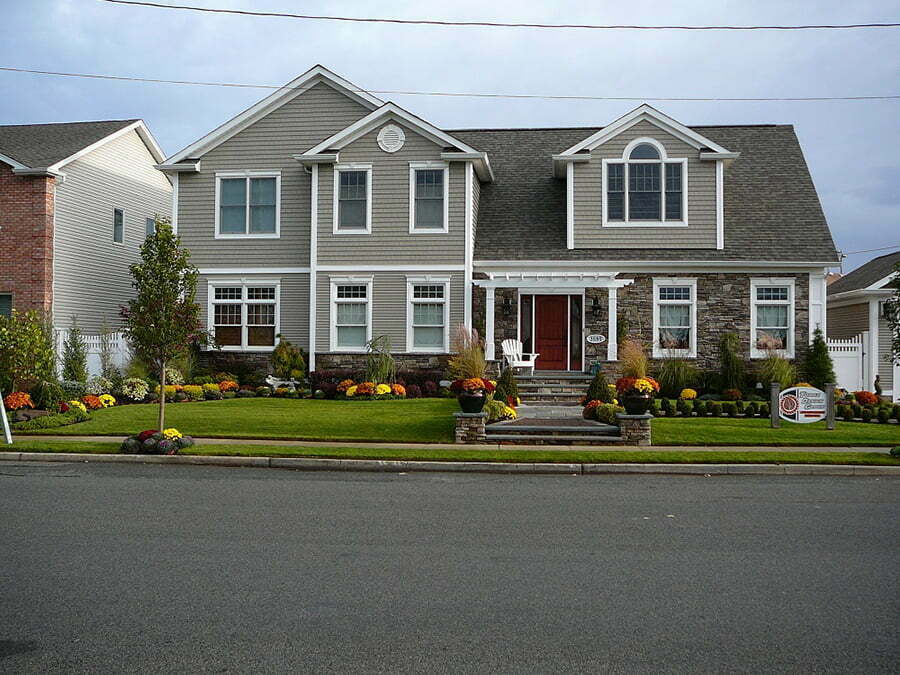 Simplex Homes has locations in Connecticut, Delaware, Maine, Maryland, Rhode Island, West Virginia, and more. They have cape cod, ranch, two-story, multi-section homes, among other styles.
Laredo is a 1298 sqft home with three bedrooms and two baths. The house also has a living and a separate dining area. The second level has a loft, a third bedroom, and vaulted ceilings.
S&M Home Sales
Find your new home in one of West Virginia's top mobile home dealers, S&M Home Sales. They aim to provide quality and affordable homes to West Virginia's housing communities. Regardless of what you're dream home looks like, they have the experience, skills, and expertise to build it for you.
Clayton Enterprises is a featured series; one of the homes here is the 5609 model. This home has beautiful exteriors and has modern taste throughout. It has three beds, two baths, and a total living space of 1492 sqft.
There are other homes in the catalog that will be perfect for your needs, lifestyles, and budgets.
CANA Homes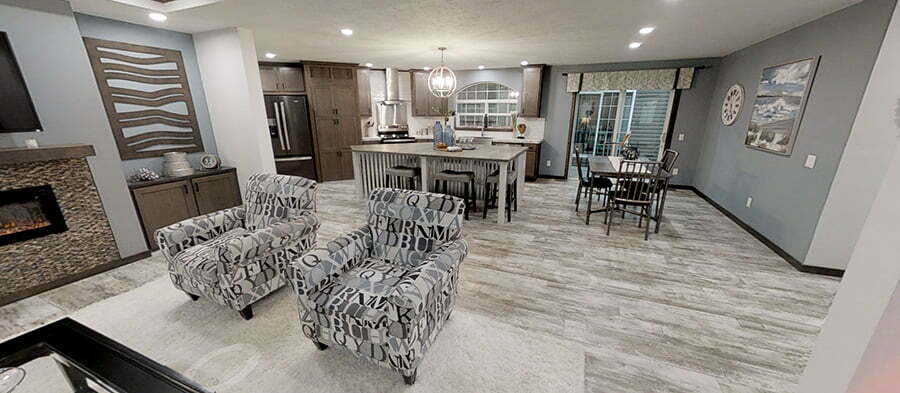 Cana Homes is all about making families happy by building cozy and beautiful prefab homes in West Virginia. They have over 600 floor plans to choose from, all of which are built from the ground up in a factory setting.
They team up with other reputable manufacturers as well, including Adventure Homes. One of their favored series is the Nevada Series. House 4604A-N model is a multi-section home built with all the HUD standards.
It has four beds and two baths with a total living space of 1600 sqft. They have virtual tours to get a gauge of what your future home looks like.
Oakwood Homes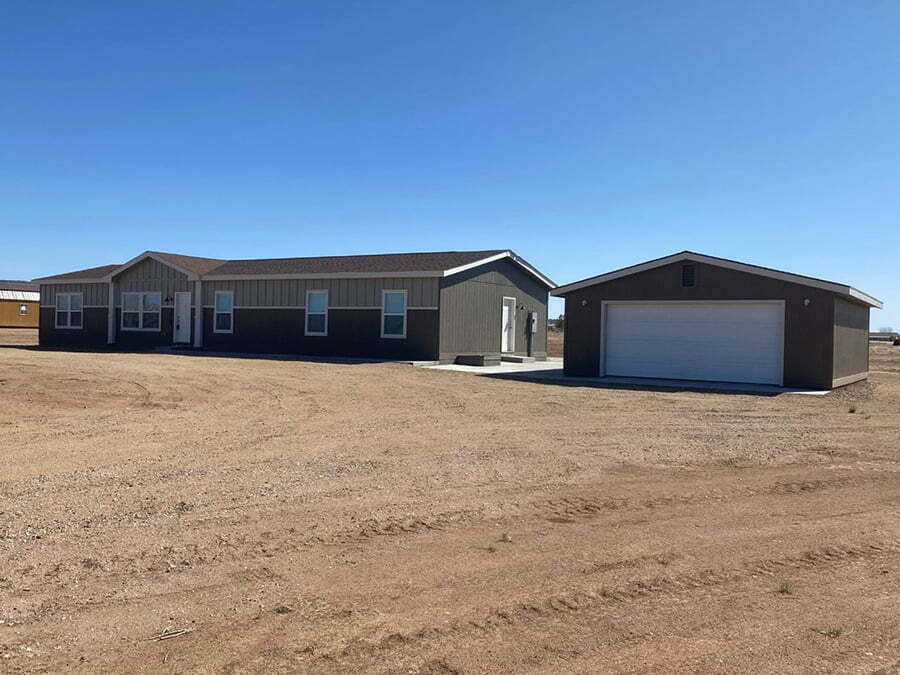 Oakwood Homes is your modern prefabricated builder of Nitro and other locations. They offer some of the most affordable prices of homes all year round. The prefab and manufactured homes are designed and built with the owners' preferences and budgets in mind. Therefore, there's no doubt you'd love your house when you see the result.
Freedom Soho XL is a beautiful multi-section home with four beds, two baths, and a total living space of 1584 sqft. The base price for this home is $220K. The kitchen takes the centermost of the house, and beside it is the pantry and the flex room. Schedule a virtual or physical tour with their team now.
Double T Homes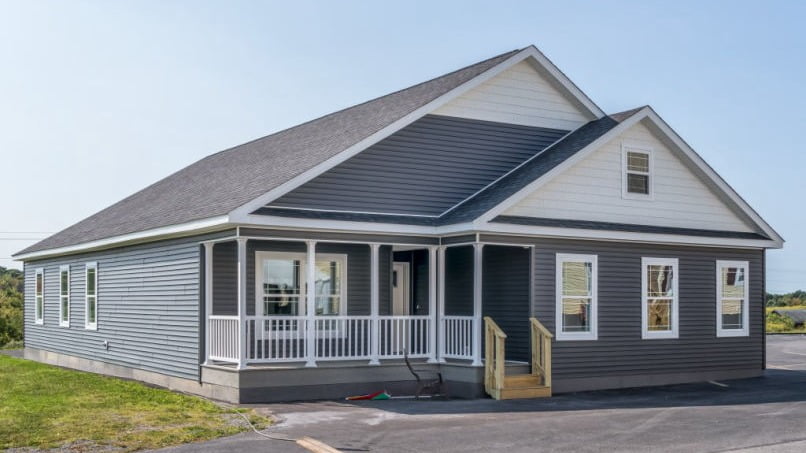 Double T Homes are not just your home builders; they're also your family. Once you get your home from them, you become a part of their growing community. The company has a wide variety of homes and construction processes. Thus, they're a great ones-stop show for prefab housing solutions.
The Lewisburg Ranch is a featured Double T Homes. This has four bedrooms and two full baths. It's the perfect home for those who love to spend time in the kitchen preparing the family's favorite meals. There's a spacious kitchen, modern appliances, and a kitchen work island.
Check out the site for the measurements and the purchase estimate.
Twin Oaks Homes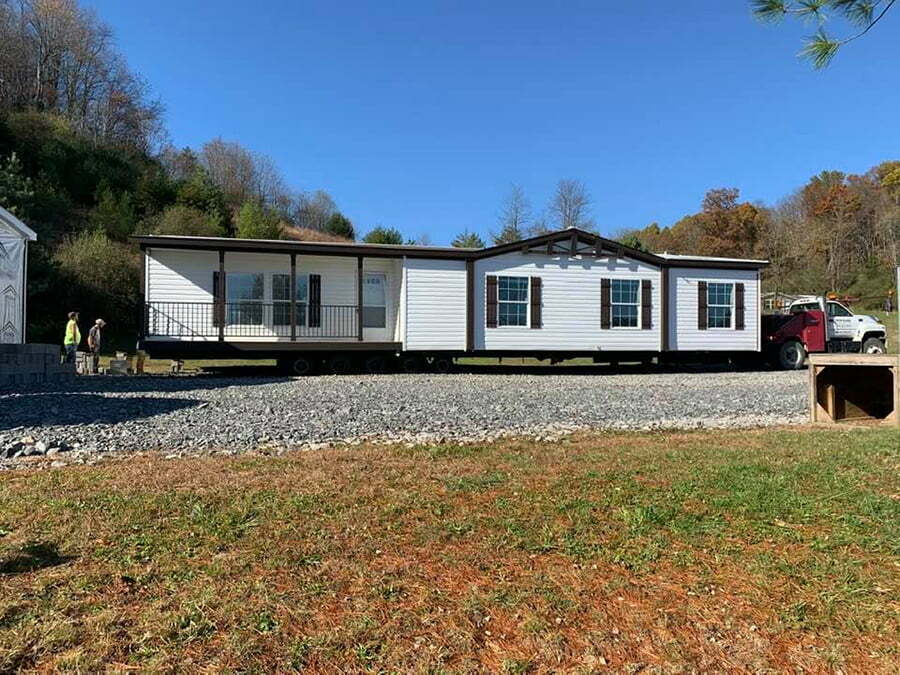 Twin Oaks Homes is a provider of high-quality and affordable homes. They also team up with some of the nation's top manufacturers of prefab houses and structures. This company has a team with a combined experience of 90 years in homebuilding. That's a lot of years to put into practice.
Fleetwood Mini House is a little home. It's perfect for a starting family, a bachelor, or an in-law suite. It has one to two beds, one bath, and a walk-in shower. This single-section house has a total space of 656 sqft.
DVLY West Virginia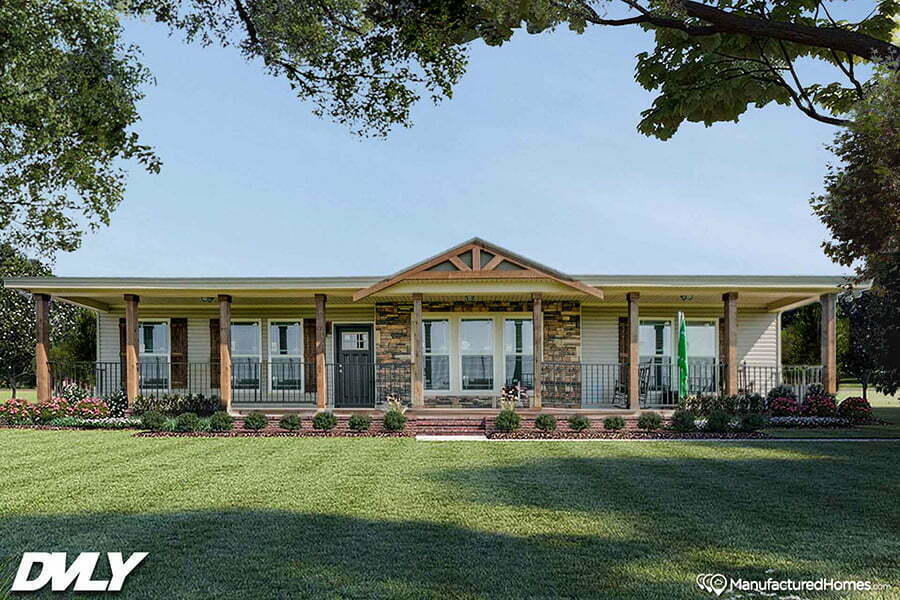 DVLY or the Deer Valley Homebuilders, are reputable manufacturing companies in the US with locations throughout the country, including West Virginia. Aside from their built homes, they also team up with other manufacturers to expand their home options further.
Shiloh is from the Woodland Series. It's a beautiful home with an exterior porch and a spacious living room. This h house has three beds, two baths, and 2100 sqft of living area. This home has all the standard amenities you need in a traditional stick-built house and even more.
Impresa Modular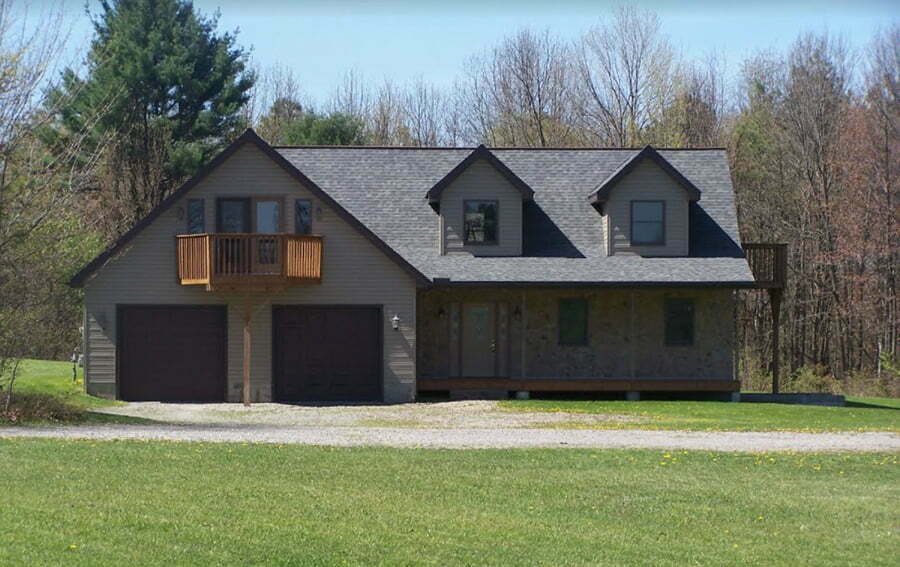 If you're looking for naturally energy-efficient modular homes, then Impresa Modular is the company to go to. They have quality control approaches in place to ensure that their manufacturing process is followed. With Impresa, your home is safe, durable, and sustainable for years to come.
Bayview MK is a featured home. It's a two-story home with a basement. This prefab house has a total living space of 1437 sqft, three beds, and two full baths. It features a great room, kitchen area, and multiple entertainment areas throughout the house.
Related reading: