Last updated on January 30, 2023
Here are the most reputable modular and prefab home manufacturers from Wisconsin (and delivering there.)
The warm summers and cold winters of Wisconsin require well-insulated and sustainable homes. Prefabs can offer that cheaper. The average housing cost is among the lowest in the US, but prefabs can help you save even more.
Prefab homes are affordable in terms of price in the long run. They are energy-efficient and sustainable. Thus, you're paying for less energy consumption in the long term.
Here's our digest for Wisconsin.
Table of Contents
Wausau Homes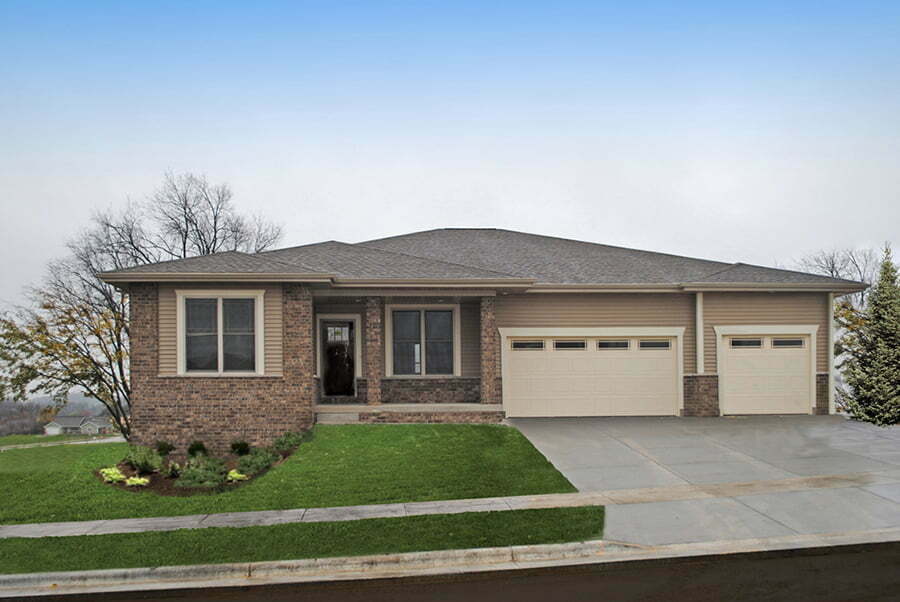 Wausau Homes is a premier source for custom-built homes. The company is a qualified home builder with years of experience. They know how to build a durable home without compromising quality, design, and other things.
Tamarack is a two-story home with 1342 sqft of living space. It has three beds, one full bath, and one-half bath. This home is an easy favorite from the Wausau Home designs due to its simplicity and classic look.
Terrace Custom Builders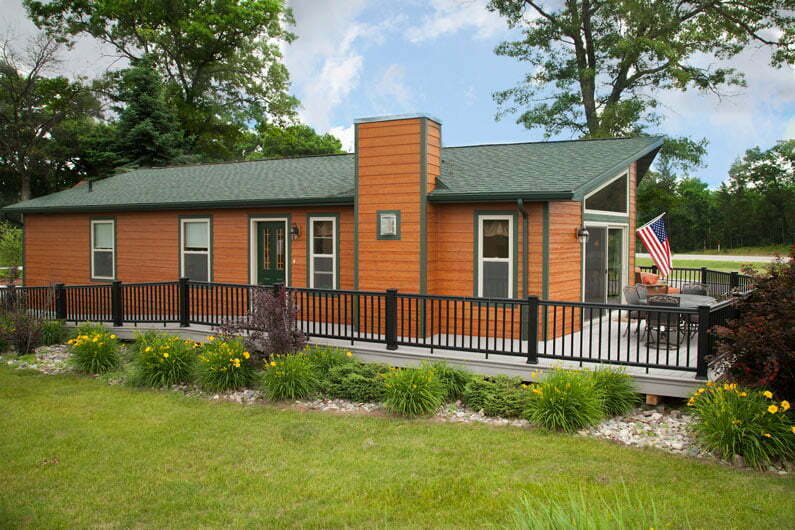 Terrace Custom Builders incorporate modern modular building methods, architectural designs, and innovative approaches. The company gives clients unique experiences, from choosing the home floor plan design to selecting the customization options until their homes are assembled and finalized.
Lakeshore is a featured single-story ranch home. It is a two-bedroom house with one bath and has a total living area of 900 sqft. This house has an optional covered deck, one by the kitchen and the other by the family room. It's a spacious house perfect for starting families.
Centerville Homes Inc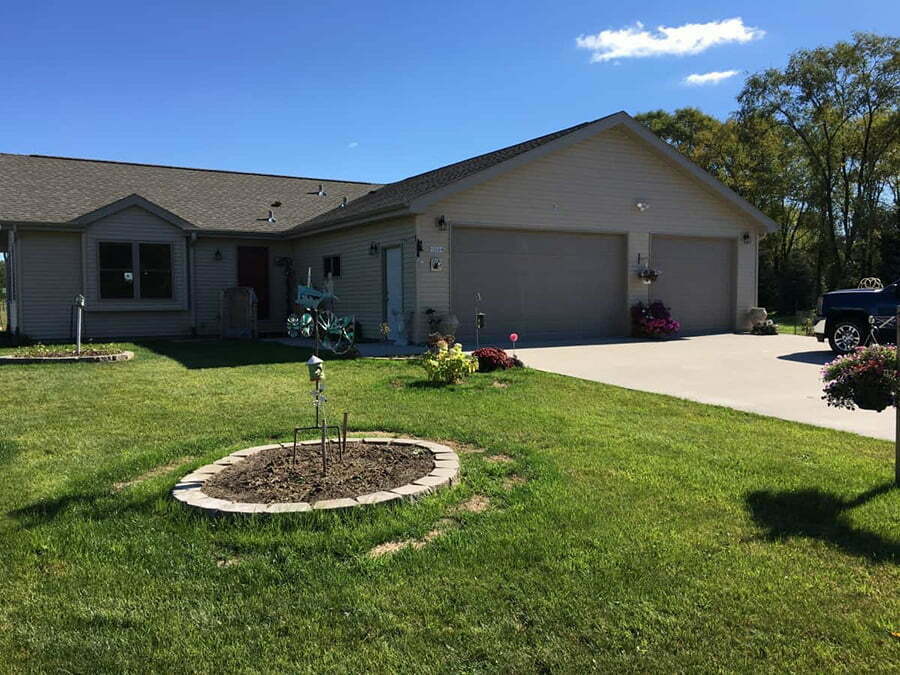 Centerville Homes is where quality comes first. It's a full-service design-build contractor for home dealers in Wisconsin. Everything they do is to support the customers from start to finish.
Abby from the Rambler series is built by Dynamic Homes. It's a two-bedroom home with one bath. The total floor area is 1064 sqft. This home features a kitchen with an island, separate dining, a covered porch, and more.
DVELE Wisconsin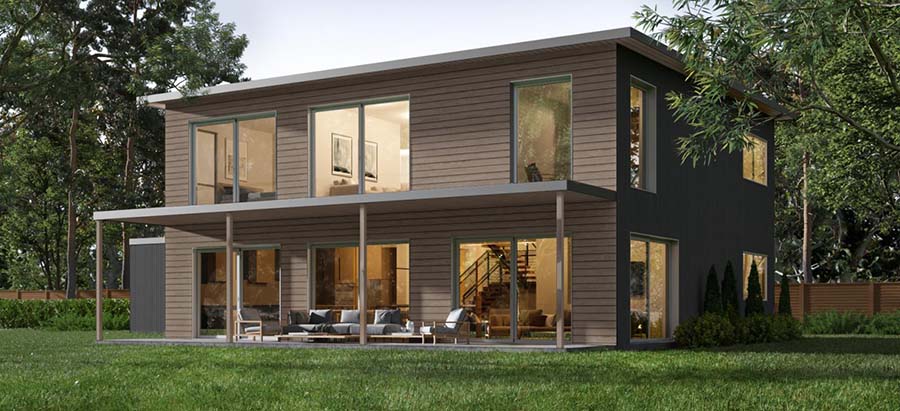 DVELE is where you go if you're looking for contemporary prefab homes. Their homes are high-performance and high-quality prefab structures. Furthermore, they build homes that economically heat and cool themselves. This saves you more in the long run.
Harper is a featured home and a DVELE original. This home has 2461 sqft of living space, four beds, and three baths. The base price for this prefab home is $650K. Harper home is influenced by modern minimalism. It screams sleek and simplistic design. This home is perfect for modern families looking for their dream homes.
Rochester Homes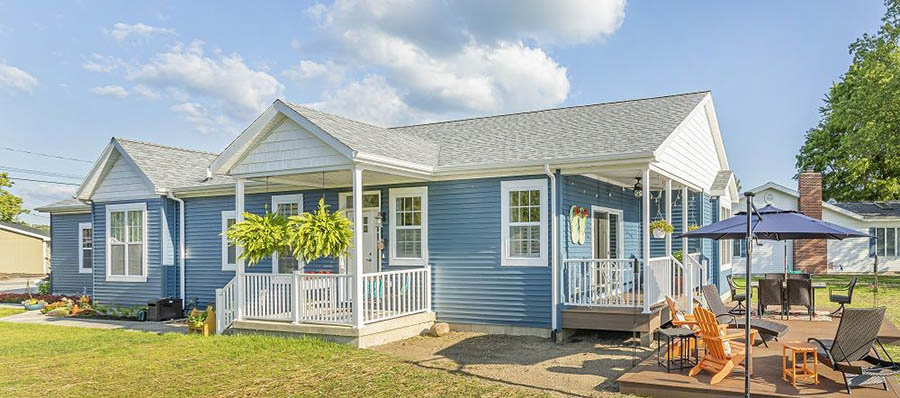 Rochester Homes has locations across the US, including Wisconsin. This has been a family-owned and operated business since 1972. Their homes range in size from 1000 sqft to 5000 sqft. They also have an extensive selection of homes from the ranch, two-story, cape cod, and more.
The R29-26 from the Advantage Series is a ranch-type home with 1352 sqft of living space. It has three bedrooms and two baths. This home features a beautiful chef's kitchen with an island, a separate dining room, and an optional sink location.
Impresa Modular Wisconsin

Impresa Modular is where you should go when looking for a custom home. Their team has the experience, knowledge, and passion for giving you the home you dream of for your family. They also have one of the most extensive catalogs for home models, custom options, and others.
Sparta is a featured single-story home. It's a traditional-style home from the All-American collection. It has a total living space of 1386 sq ft, three beds, and two full baths. This house features a spacious dining room for formal dinners, a modern kitchen, a utility room, and more. There's also the living home perfect for all the BBQ and family nights you have.
Castle Homes Sales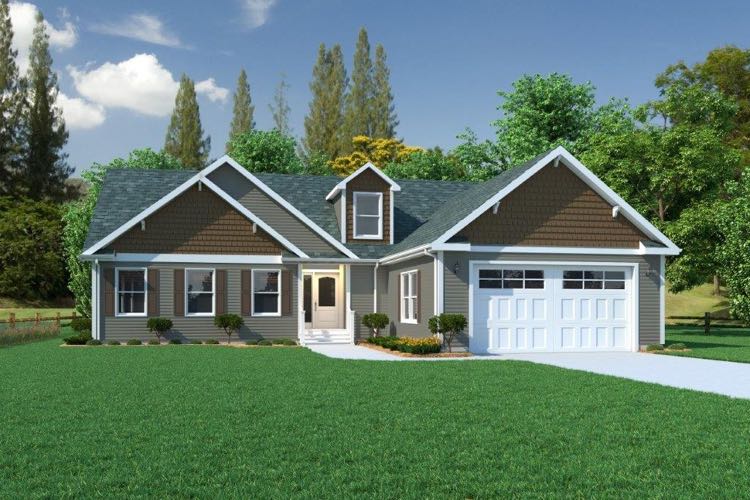 Castle Homes Sales has the largest display of homes in Wisconsin. The company was established in 1969, and aside from the prefab homes, they also have preowned sectional and single-wide homes ready for move-in anytime.
Montana is a featured single-wide home that's also a display home. This home has a total living area of 1140 sq ft. It has three beds and two full baths. The home features an open-plan living room leading up to the expansive kitchen. There are storage and a working island. This is a must-see prefab home.
Timberlake Homes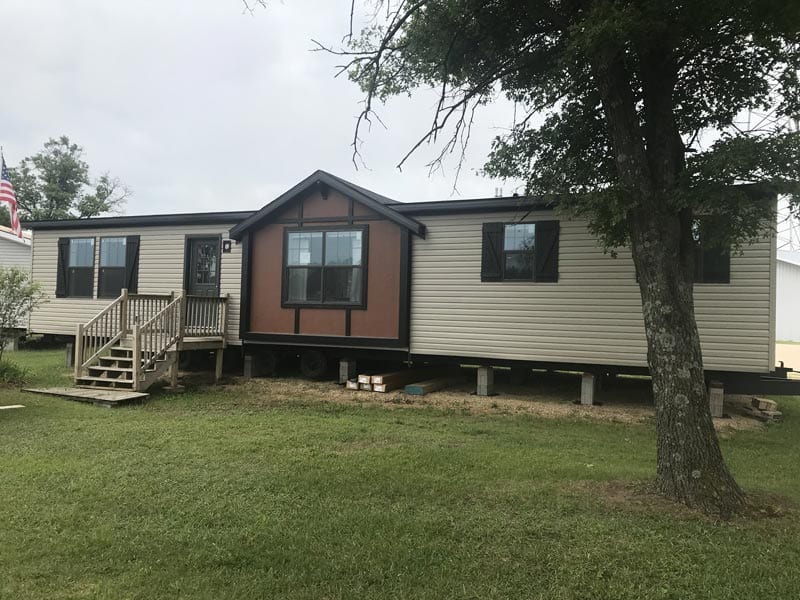 Timberlake Homes is a home manufacturer based in the Central Wisconsin area. They have single-wide homes immediately available for move-in. The company was founded in 2007 and has been a family-owned and operated business. This company offers warranty options to ensure that you're well taken care of even years after the installation and finalization of your home.
Summit is a four-bedroom house with three baths and 1706 sq ft. It's perfect for those looking for a chef's kitchen, a spacious living room, and multiple rooms for your kids. This space is the best home for families looking for new dream homes.
North Country Homes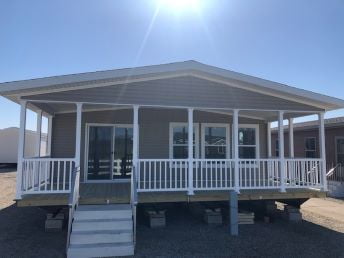 North Country Homes is all about making homes that make you feel good. This company has been a home builder in Wisconsin since 1973. They have years of experience, making them a reputable name in the business. Their team is ready to help you and provide home solutions that work for your home regardless of your preference and budget.
Halifax has a total living space of 1728 sq ft. It has three beds and two baths. This house features a kitchen with an island, a separate dining room, and a utility area complete with laundry. If you are looking for a home with so much storage, this one is for you.
Affordable Homes of Rice Lake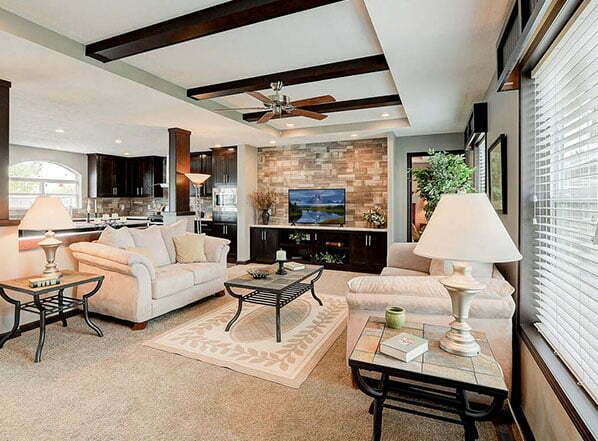 Affordable Homes of Rice Lake gives you homes for all generations. The company is one of the premier prefab home providers in the state. They team up with several manufacturers to provide you with many options for your home. Their homes come from Schult Homes, Midcountry Homes, and Friendship Homes.
Model No. 54CRW is a standard option from Schult Homes. It's a 588 sq ft home with one bedroom and one bath. This single-section home has a huge full bath beside the primary room. There's a quaint kitchen with modern appliances, dining, and a living room. It has all the things you need in a home.
Jacob Homes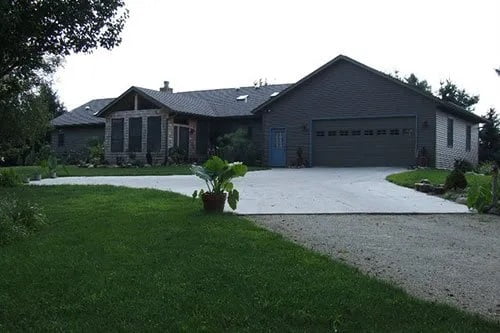 Jacob Homes opened in 1947 and served the area with their extensive catalog of homes. They have home construction, site development improvement, repairs, and home renovations. Their prefab homes are designed for affordability, durability, and sustainability.
They have several floor plans, including ranch, two-story, cottage, and chalet. Check out their site or call their numbers to schedule an appointment.
Town & Country Housing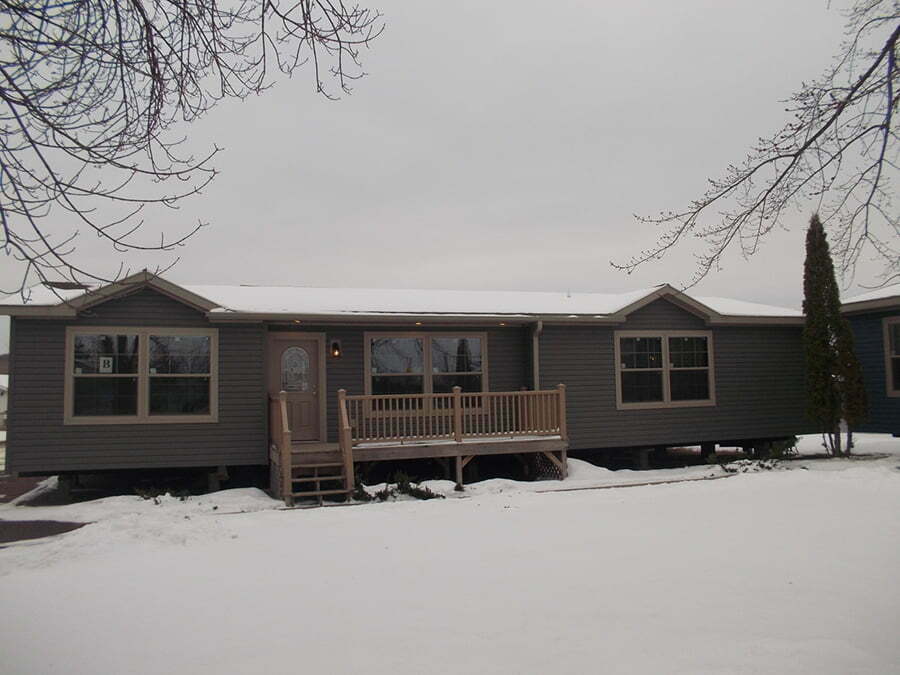 Town & Country Housing makes homeownership easy. The company is the largest modular and manufactured housing supplier in Northwestern Wisconsin. They have a team to help you reinvent your space with the highest-quality materials without exceeding your budget.
"A" Praire View is a modular home with a huge kitchen, sizeable hidden storage, and a pantry. This house has three beds, two baths, and a total living space of 1684 sq ft. It has a utility room, laundry, sink, storage cabinets, and more.
Dickinson Homes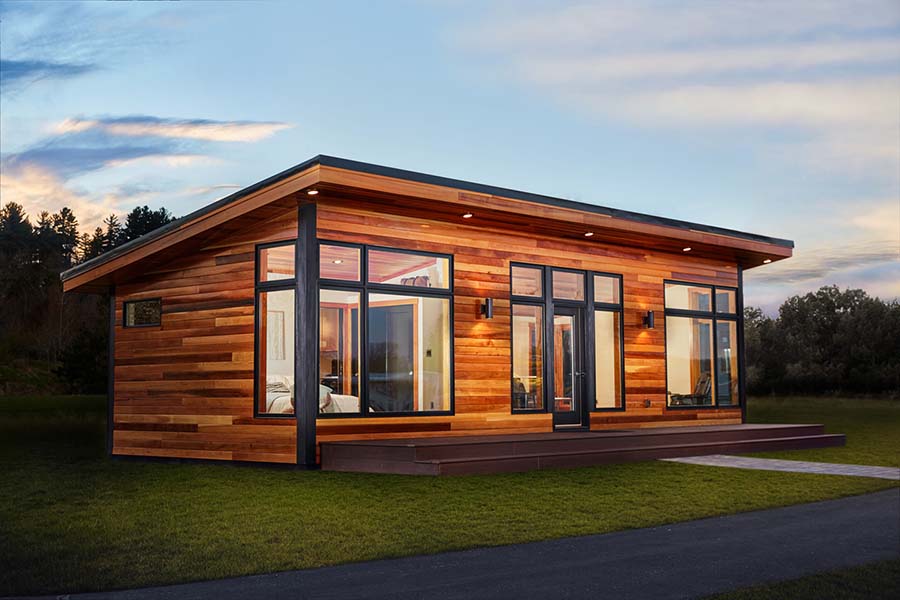 Dickinson Homes aims to build a better home for you. They carry a simple building philosophy, delivering exceptional craftsmanship, personal attention, and unparalleled customer experience. The company was built in the 1970s and had been building high-quality and affordable homes.
The CR 100 is a cedar ridge home. It has three beds, two baths, and a total living space of 1680 sq ft. This home features large glass across the house to take advantage of the natural light. The windows let you see nature and the surrounding environment at its best. It's spacious, has vaulted ceilings, and more.
Lindal Cedar Homes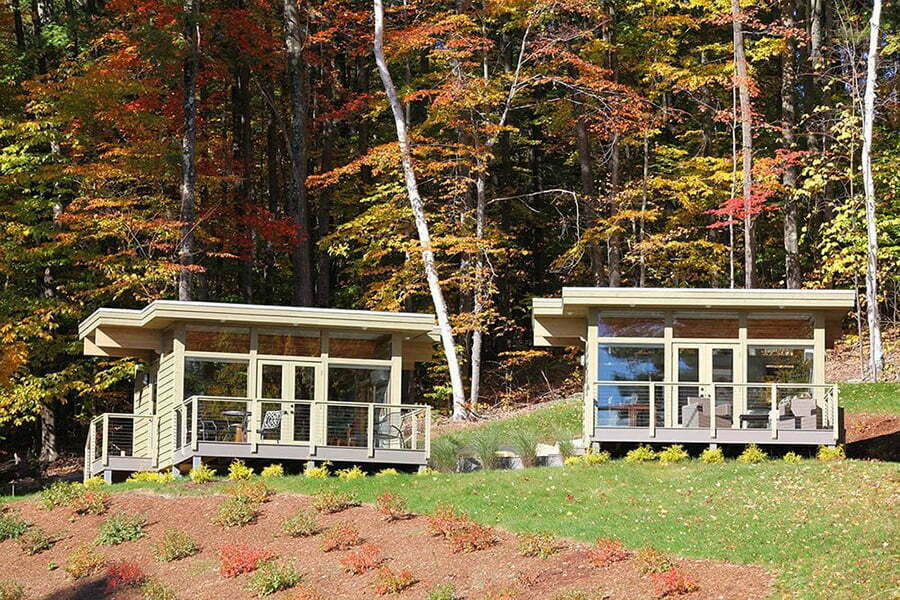 Lindal Cedar Homes is your provider for luxury timber homes in Wisconsin. Their team connects you to all the local reps and custom builders in your locality to make purchasing materials easier; if not, ask your questions about your dream manufactured home.
One of their favored projects is the Orcas Island Custom Home. It's a traditional house with all the modern amenities you need for your house. This house exudes that minimalist-sense and rustic look for a home. It incorporates all the bright colors and textures, making it a beautiful home.
This is a 2500 sq ft two-story house with two bedrooms on the first floor and a primary bedroom on the upper floor. It's designed for sustainability to take advantage of the natural heating and cooling wherever it's located.
Vieregge Construction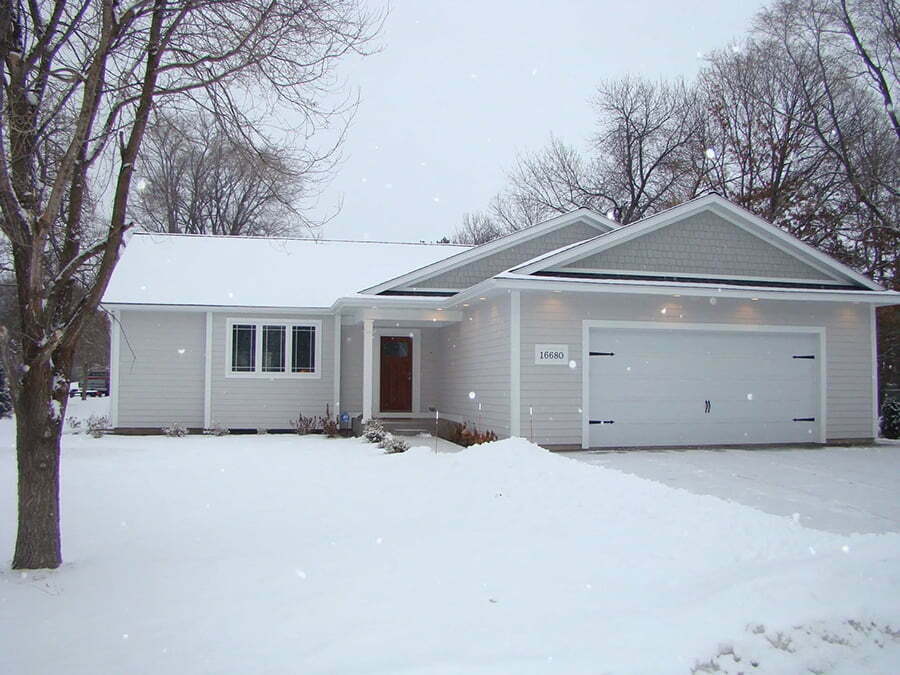 Vieregge Construction partners with WI Homes to design your dream prefab and modular home. Their homes aim to reach your standards and are specific to your needs and lifestyle. They also offer affordable, durable, and high-quality houses fitting your preferences.
Quality Manufactured Homes of Tomahawk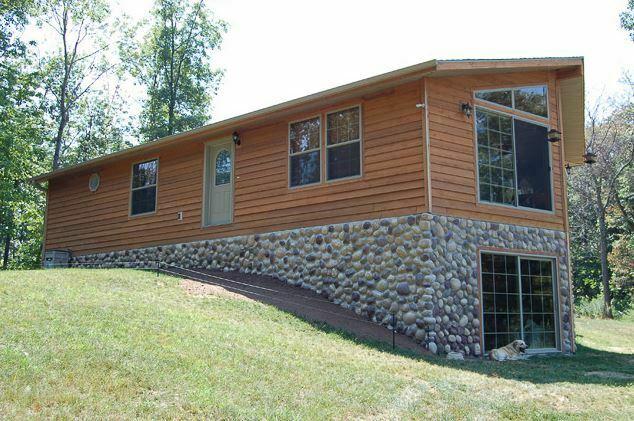 QualityMH takes quality to the extreme. They team up with Champion Homes, Skyline Homes, Wisconsin Homes, and Midcountry Homes. You can expect solutions, quality homes, and prefab structures built according to the federal standard.
Integrity Timber Frame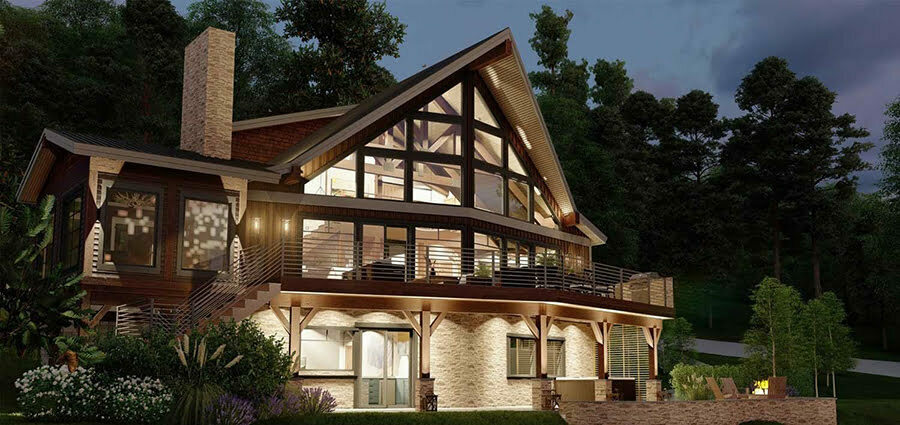 If you're looking for prefabricated home, cabin, and ADU kits in Wisconsin, then Integrity Timber Frame is another manufacturer you can go to. They transform house building using advanced approaches. High-quality and sustainable materials are used to build homes with less carbon footprint.
Beavercreek Timber Cabin is an impressively designed home with a total living space of 1636 sqft. It has two bedrooms, two full baths, and one-half bath. This is different from their usual tiny homes due to the addition of the huge garage and other functionalities. It's a modern cabin but still has the over-nighter feel to it.
Fairmont Homes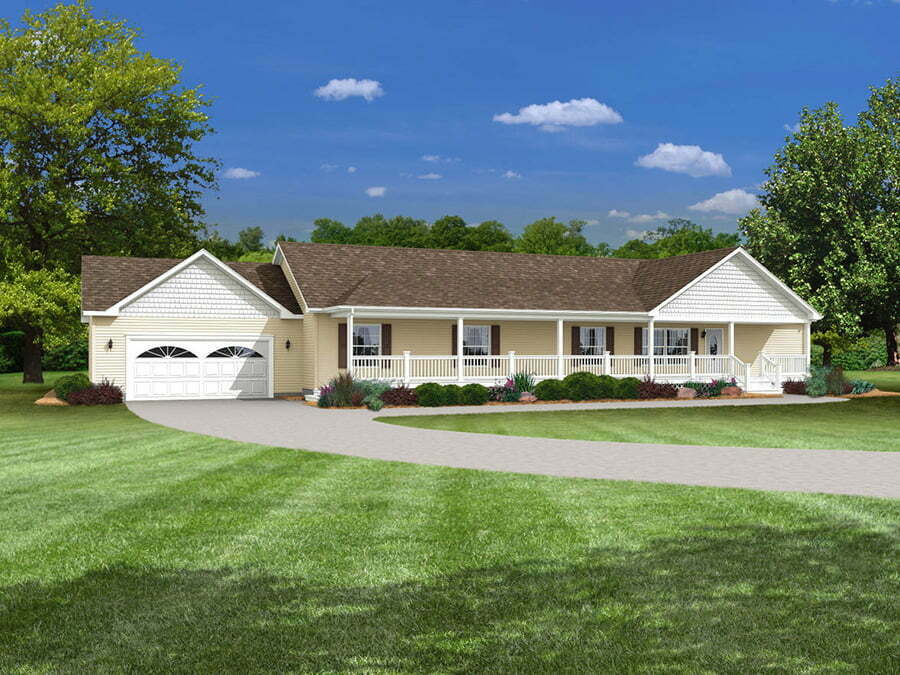 Fairmont Homes has 14 locations available throughout Wisconsin. It was founded in 1971 and is committed to providing affordable and attractive homes for its clients.
Lamar 24015 is a big home for big families. It is a double-wide home with four beds, two full baths, and a total living area of 2330 sqft. It's from their Inspiration Series. Check out their site to request more information, including the customization options and the base price.
American Homes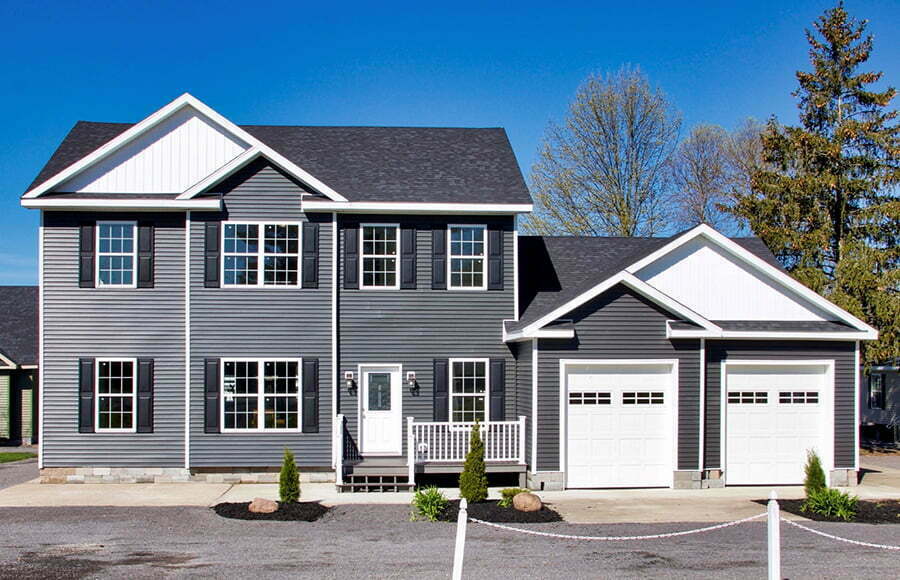 American Homes welcomes you to their lot models to pick the home of your choice. They are based in Hayward, Wisconsin, and are open for viewing from Monday to Friday.
One of their available models is the Skyline Wood Manor, with a base price of $225K. It has two bedrooms and two baths, with a total living space of 1264 sqft. It features a quaint and cozy kitchen with a working island—the hanging kitchen cabinets for storage. There's also the beautiful glass window by the dining and living area to let that natural light in!
Vertical Works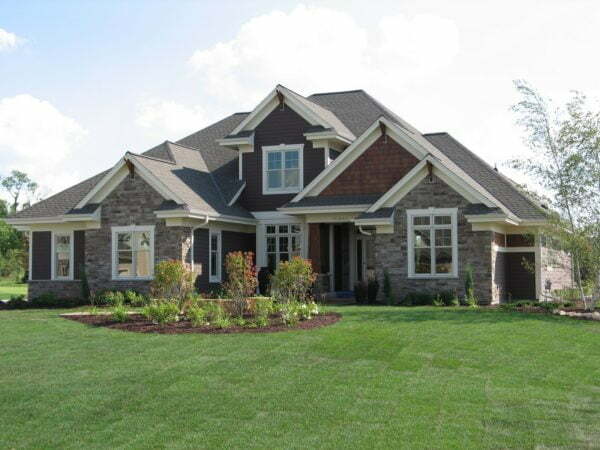 Vertical Works started in 2006 to provide housing solutions to homeowners and buyers in Wisconsin. They have a team with big ideas and dreams. The goal is to use their minds to help customers achieve their dream homes.
Ackermans Grove is a perfect home for starting families. This home has two beds, one bath, a two-car garage, and a total living space of 1092 sqft. The base price for this house is $289,380. This house features large windows to maximize daylight, plenty of kitchen space, a kitchen island, and more.
Bay Area Homes

Bay Area Homes has been providing exceptional homes since 1992. This manufacturing company has model home centers, pre-owned houses, and more services you can think of.
The Aspen is a featured manufactured home. It has 1856 sqft, two beds, and two baths. You can check out their site for a virtual tour of the house. The base price for Aspen is $275K.
MODS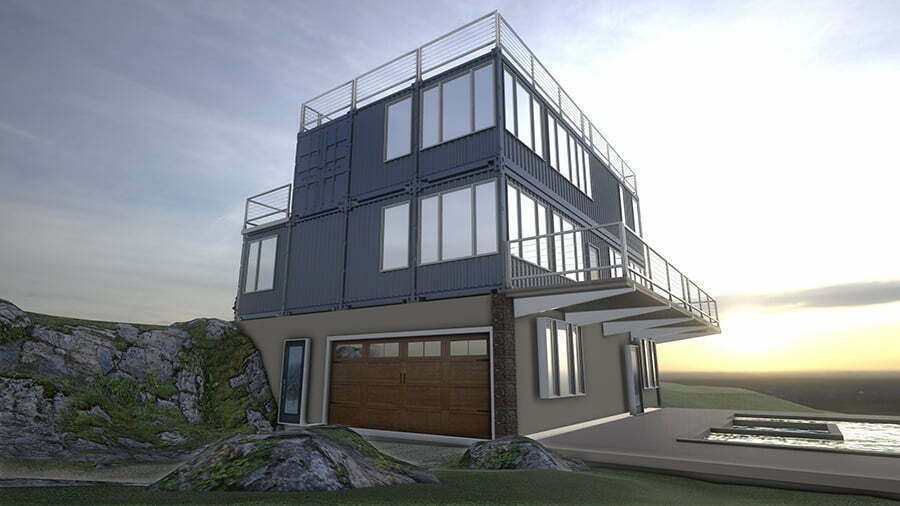 Mods are where a container becomes your dream home. Aside from residential, they also take on commercial projects. You have not seen container buildings as Mods have reinvented them today.
For example, their tiny homes. These small but cozy houses are around 100 to 500 sqft. What it lacks in space, they make up in design and comfortability. Their tiny homes come in different shapes and forms, but they're all energy and space-efficient. The focus is trying to live simpler in small houses.
Arbor Vitae Homes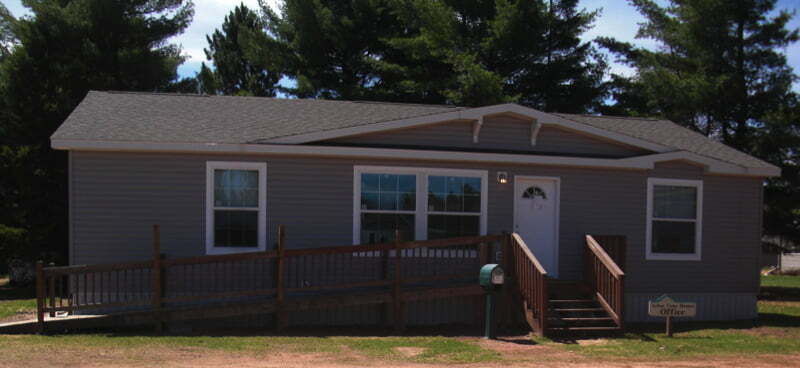 Get your prefab home from Arbor Vitae Homes. You can choose from a wide selection of new and already-built prefab homes. All these homes are durable, sustainable, and affordable. Aside from building your own home from scratch, you can also choose from their preowned prefab homes.
Related reading: