Last updated on July 3, 2023
These are the top prefab and modular home manufacturers in the state of Washington. Read on!
Washington is home to some of the best manufacturers, designers, and engineers in the country in traditional housing and all the more in prefab housing. The state offers home buyers and owners many options based on their preferences, lifestyles, and budgets.
Washington is a beautiful place with a mild climate. It doesn't have too hot or humid summers or freezing winters. Homes here have basic HVAC systems. Still, you want to get the most out of your money. Hence, the prefab homes.
Manufactured houses are custom-made, energy-efficient, and affordable. They are easy to assemble and deliver wherever you are in the area. These houses are also perfect investments and passive income sources.
The terrain varies from flat to the center, surrounded by mountains, so the difficulty of delivery of module homes will depend on the exact location. The housing prices here are significantly above the national average, so choosing prefabs will save a lot.
Find your new home from the list below.
Table of Contents
DVELE Washington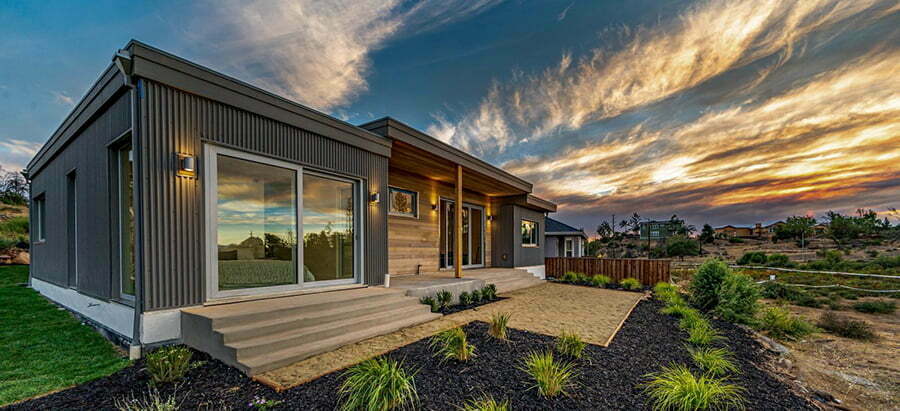 DVELE is your modern prefab home manufacturer in Washington. They have modern houses designed for the climate and preferences of homeowners in the state. DVELE assembles its structures in a factory setting and delivers these houses throughout the country.
Their catalog has several designs and sizes, including two-story homes, single-story homes, and more. The story home models are inspired by modern ethos. Every story has expansive windows to maximize natural light and thermal insulation. There are groove sliding glass doors too.
Most homes have 3523 sqft of space, four beds, three full baths, and one-half bath. The base price for this home is $775K.
BluHOMES Washington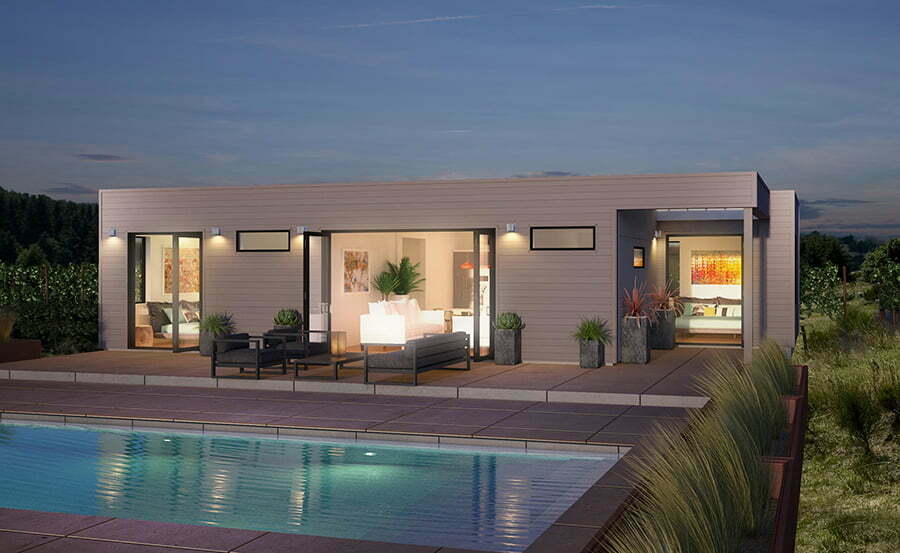 bluHomes is another modern prefab home manufacturer popular in Washington. It's an unparalleled choice for several reasons. Their homes are resilient, health-promoting, and are also stunningly modern.
One of their home designs is the Origin 1900. It has three beds, two to three baths, and a total space of 1900 sqft. The starting price for this home is $550K.
This home is a mid-century design and perfect for today's modern lifestyle needs. It's built following the strict requirements of WUI codes and others. This home also comes with several additional customization options.
Method Homes Washington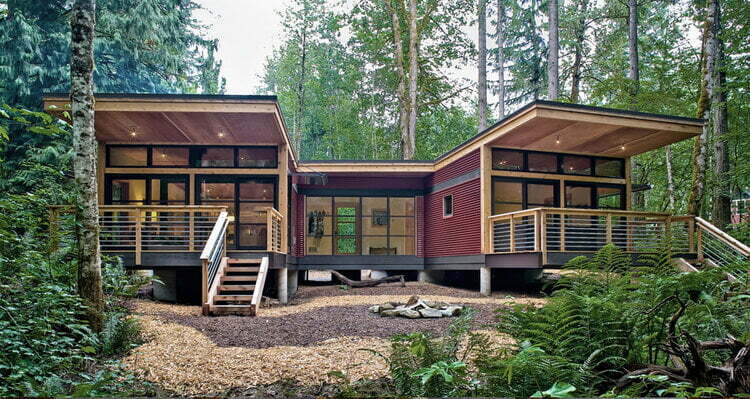 If you're looking for a precision-engineered prefab home, go for Method Homes. The company is a custom manufacturer of modern prefab homes founded in 2007. It's an award-winning builder with a team of master craftsmen to ensure everything is on track, from the schedule to the materials and the budget.
The company has seven series for their predesigned homes. One example is the Simpatico Series by Swatt Miers Architects. This series has three sizes; the smallest is the Simpatico Courtyard.
It has 1200 to 2800 sqft space with a base price of $230K to $625K. Depending on the size, it can have at least one to six modules.
Homes Direct
Homes Direct helps you with planning, financing, building, customizing, assembly, and delivery. In simplest words, they are with you from start to finish. They have a location in Mt. Vernon, Washington. Perfect for those near the area.
One of their featured homes is the Bay View II, with a total living space of 1296 sqft. The base price for this home is $150,047. It has two modules and has three beds and two baths. This home is perfect for those who love cooking, especially with its modern kitchen.
Impresa Modular Washington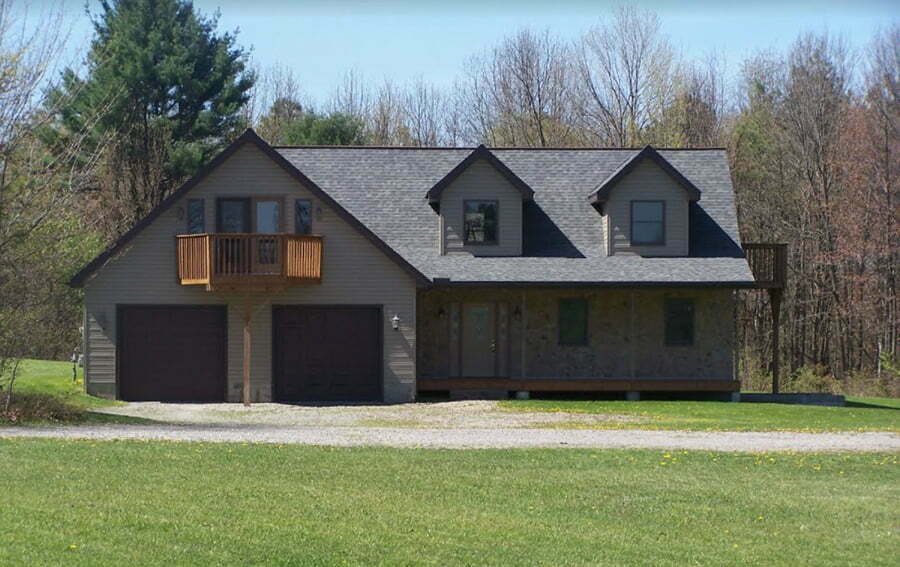 Impresa Modular is one of the biggest manufacturers in the Us, with locations throughout almost every state. Their homes are efficient, affordable, and impressively designed. They also have an extensive catalog of house plans, sizes, and styles.
Brookside is a featured home. It's a traditional house and part of the Southern Life Style series. This has 1789 sqft of living space, three beds, two full baths, and one-half bath. Other optional features include green certification and energy star. Check out their site for their project estimator.
Clayton Homes Washington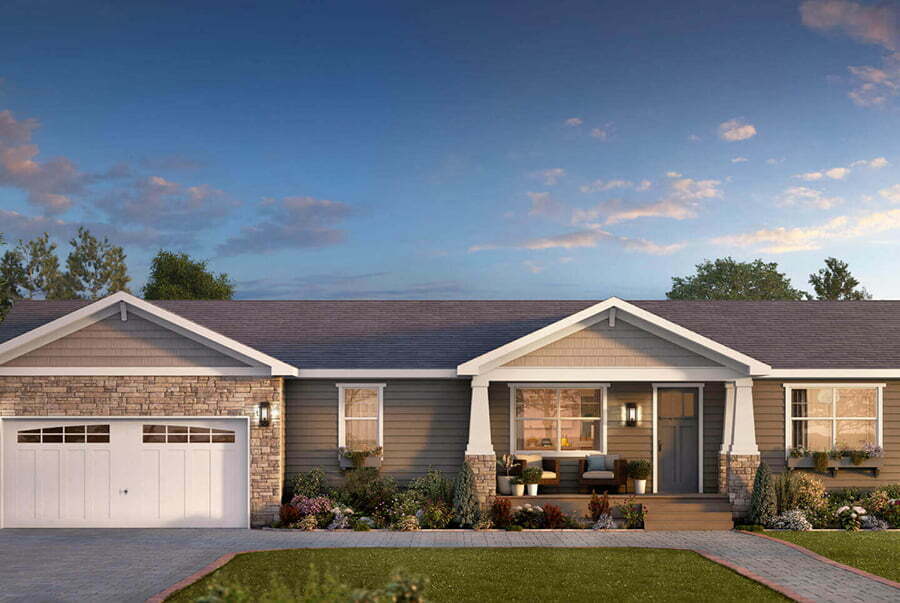 Clayton Homes is a reputable name in the business. The company builds homes to last, and their designs always have the owners' preferences, budgets, and lifestyles in mind.
Champion Dreamworks is a home on sale at the moment. It has three beds, two baths, and a total space of 1494 sqft. The base price for this home is $190K. It features a huge living space and a separate kitchen with a center counter for entertainment while you're cooking. There's also a dining area just beside the kitchen space.
There are other similar house plans on their website. Check out the rest of their featured and sale homes here.
Pratt Homes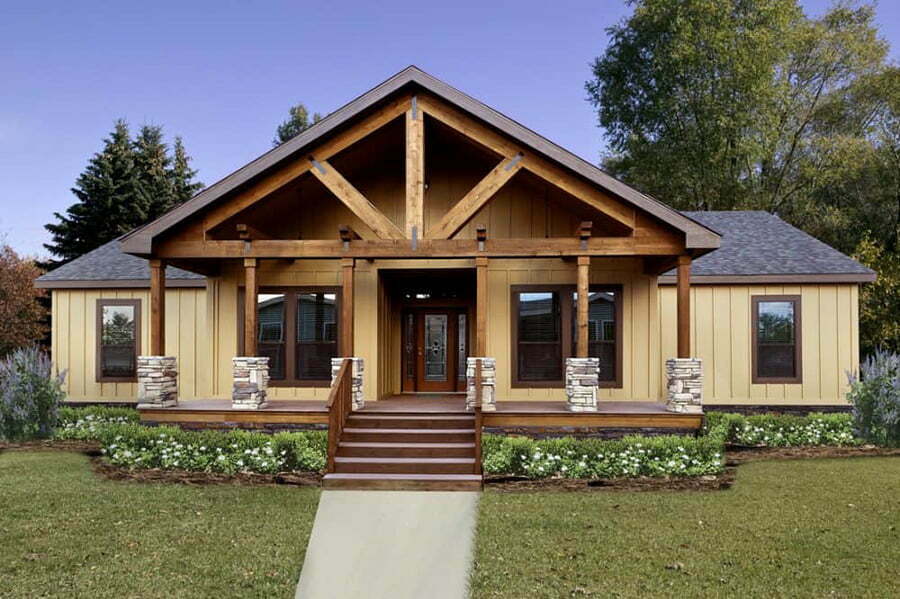 Pratt Homes celebrates its 25th anniversary this year, 2022. They have easy, in-housing options for homebuyers to make home ownership much faster. The company is committed to a smooth building process.
Washington is one of its featured homes with 2314 sqft. It has three beds and two baths. It features a spacious living room perfect for family nights, entertaining guests and friends, and more. There's also a fireplace, a reading nook, and many other areas in the house for relaxation.
Green Fab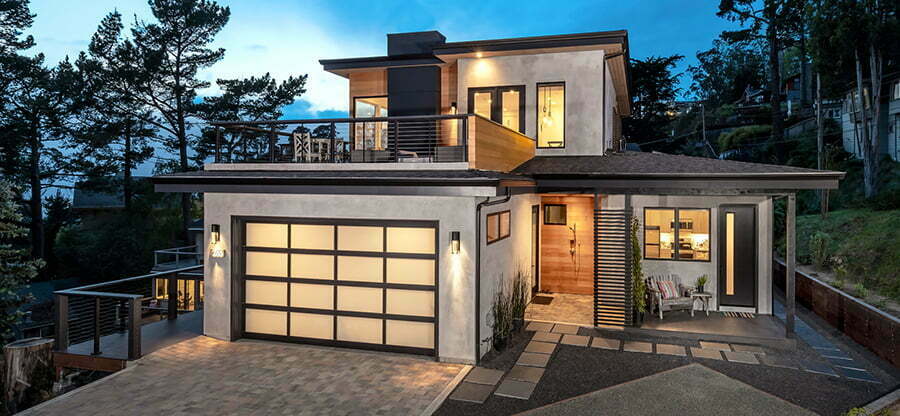 Green Fab is all about healthy and sustainable prefab homes. They have unique custom homes, predesigned, tiny off-the-grid, and backyard ADUs. You have so many options to choose from! The company is based in Seattle, WA but also delivers its structures anywhere in the US.
The 510 Off-the-Grid Cabin is an example of their tiny home designs. It has 510 sqft of space, two bedrooms, and one bath. This tiny home is perfect for those who are always seeking adventure and those who love the outdoors. It gives you the balance of being protected inside your home and part of your environment.
American Home Center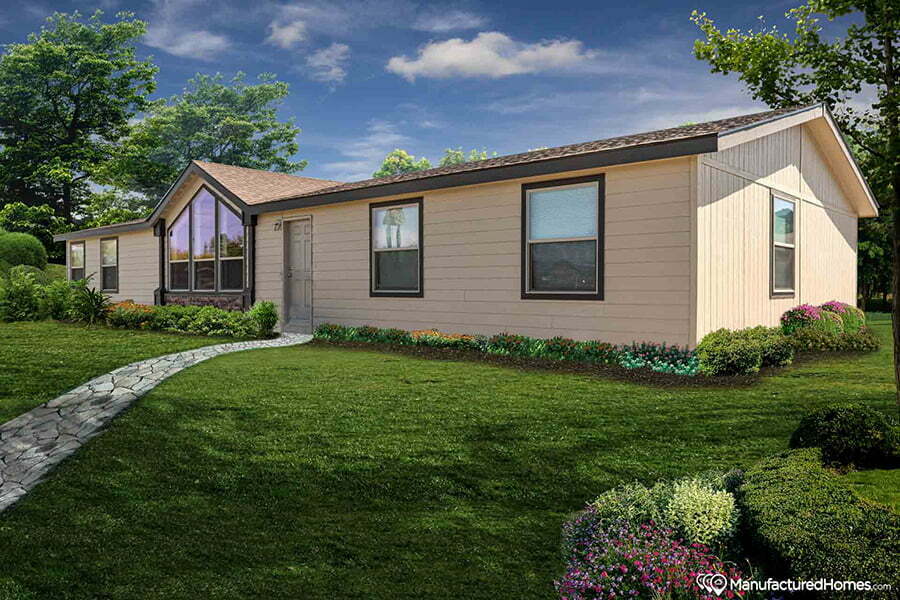 American Home Center has a team of experienced professionals ready to serve you. They take pride in their passion for the job, experience, and the quality of home they produce each time.
They have display homes and an extensive catalog at that! The Mrytle is a two bed-house with a bath. It has a total living space of 852 sqft and a base price of $118,900. There's also an additional porch if you want.
Another home for sale is the Spruce. It was then $192,900 but is now down to $179,900. It has three beds, two baths, and 1496 sqft of living space. This house model comes with a partial porch perfect for an afternoon siesta!
Johnston Contracting Services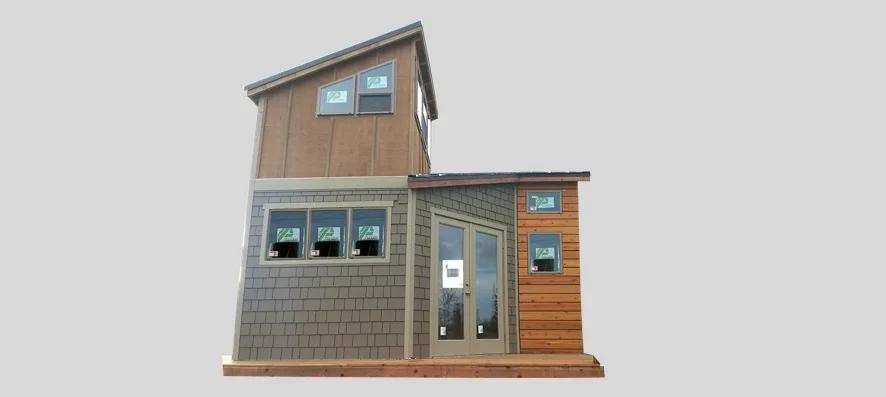 Are you looking for beautiful and affordable prefab tiny homes in the Washington area? Check out Johnston Contracting Services. The company specializes in prefabrication, custom and design, engineering services, and more. They also have commercial projects in their portfolio.
Their models include the Coast, Saltbox, Modern, and Craftsman. For Cottages, they have Cliffside, Cliffside II, Iris, Seatlle Cottage, Skagit Loft, Tree House, and Lily.
The Treehouse has a sleeping loft above, a vaulted main room seating area, open loft joists for the rustic feel, and more. It's a tiny house, but what it lacks in space, it makes up for windows that bring in ample natural light.
Linwood Custom Homes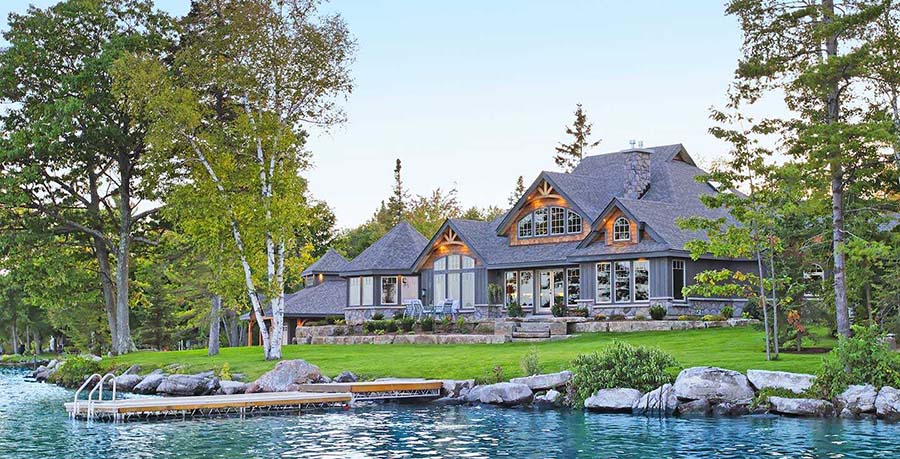 Linwood Custom Homes understand your dream homes and aim to help you turn that dream into reality. Their custom home-building process is perfected using modern approaches and high-quality materials.
The Windwood 2 is a featured home. It's a Post and Beam style home with four beds, two full baths, and one-half bath. This house has a total living space of 3248 sqft. It comes with a covered entry, a porch, and a balcony or deck.
Kit Custom Homebuilders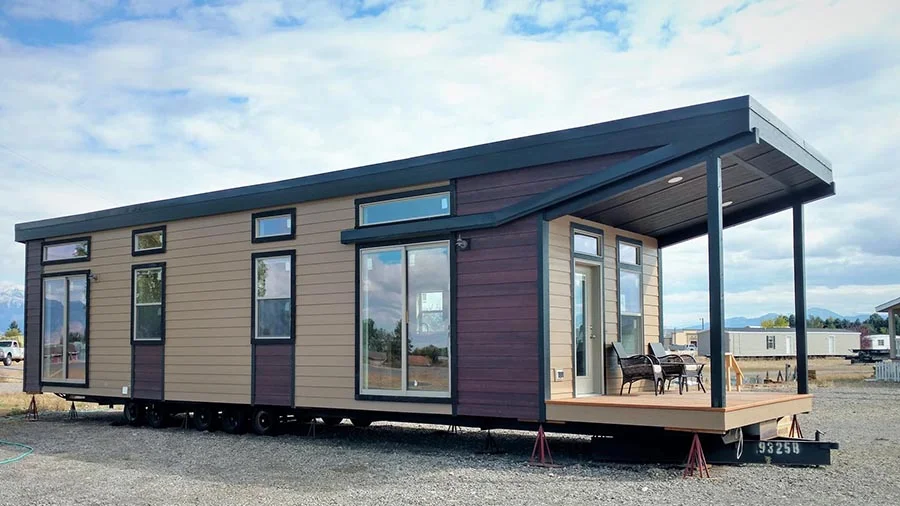 Kit Custom Homebuilders is one of Washington's premier factory-built home dealerships. They have a wide selection of manufactured, modular, and park-home models.
Cedar Canyon LS is a featured home with two beds, one bath, and a total living area of 836 sqft. It's a well-designed home with additional features such as a covered porch entry, an expanded kitchen, and more built-in storage.
Future Homes of Bremerton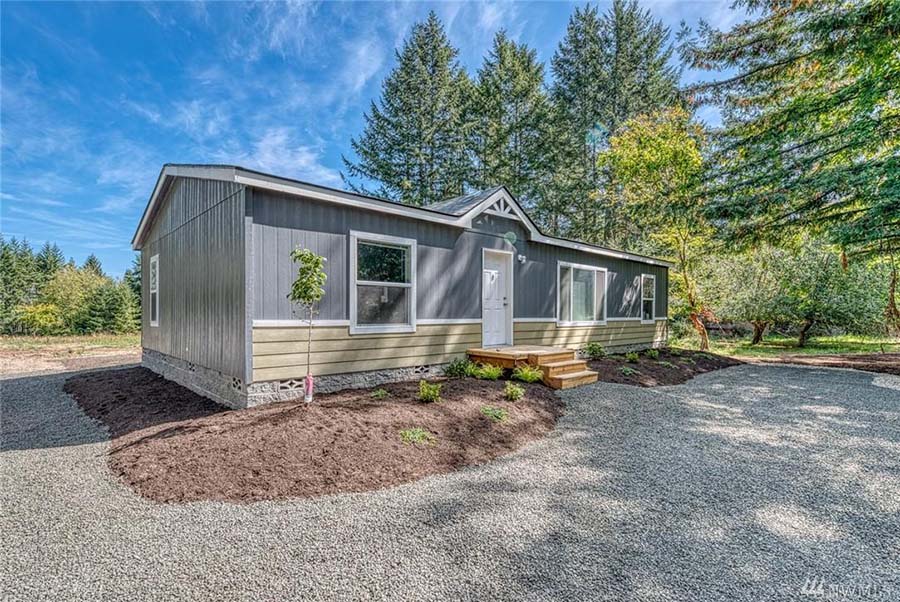 Future Homes of Bremerton has been around since 1933 and continues to provide quality manufactured home in the Great Northwest. They partner with some of the best in the industry, including Fleetwood Homes, Skyline Homes, and Cavco Park models, to name a few.
Eagle is now a home on sale included in their Fall Clearance Sale. It's built by Fleetwood Homes and has three beds, two baths, and a total living space of 1279 sqft. This home is perfect for growing families who love open spaces, eat in and cook in the modern kitchen, complete with a high bar.
The Housing Mart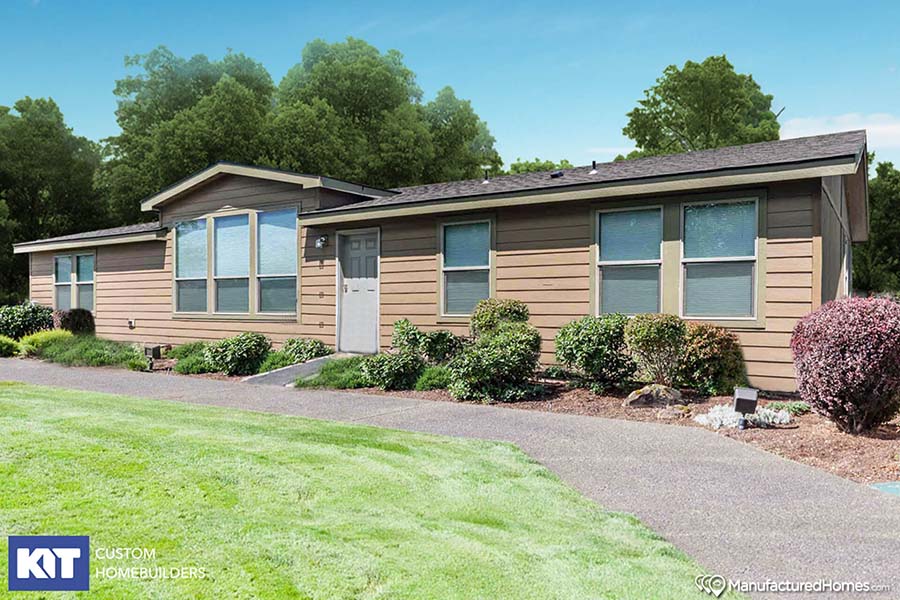 Another prefab manufacturer in Washington is The Housing Mart. They sell homes from KIT Custom Homebuilders and Marlette Homes in the southwestern areas of Washington. The company offers turn-key solutions for their clients, complete with exceptional service!
Pinehurst 2508 is a featured home with two beds, two baths, and a total living space of 1387 sqft. Depending on your needs, it can also be turned into a four-bedroom home. This house also has a spacious kitchen and a large walk-in pantry. Check out their site for a price quote.
Lindal Cedar Homes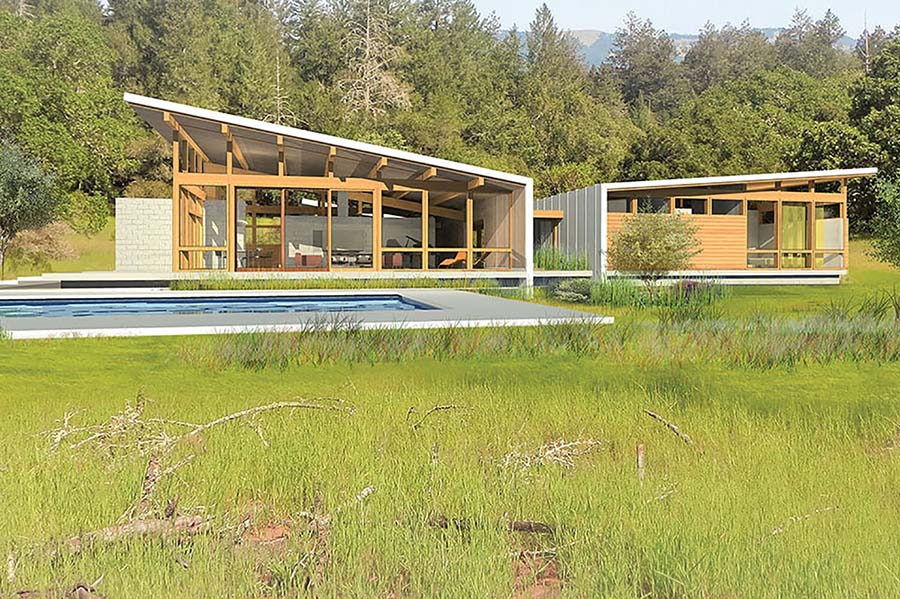 Lindal Cedar Homes offers you the best and most luxurious prefab cabins in the state. It's been a family-owned and operated business since 1945 and has built over 50,000 modern and traditional prefab homes across North America and throughout the globe.
Birch 747 is part of the small Linda Home series. It's a one bedroom and one bath home. The primary bedroom is located on the upper level of the house. It has a total living space of 747 sqft. The lower level is a two-car garage and storage room. The upper level is where the full living unit is located.
It's a beautifully-designed home perfect for a bachelor or a newly married couple.
Greenpod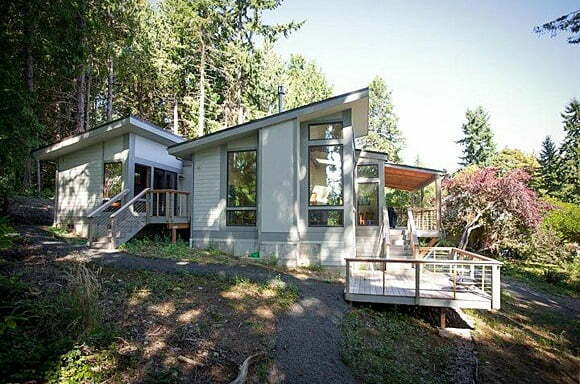 Greenpod gives you homes with clean water, clean air, natural light, just the right temperature, and efficiently-designed homes. Their pods have movable walls making them easier to assemble and deliver. This approach also reduced the pod's environmental footprint.
The Salal is a quaint little pod with 203 sqft of living space. It's a studio home with one bath, a kitchen, and a living area. There's also a mini porch perfect for relaxation. Another pod model is Lopez, with 372 sqft. It has a bigger living space and has a bedroom, a kitchen, a dining, and a living area.
Nelson Homes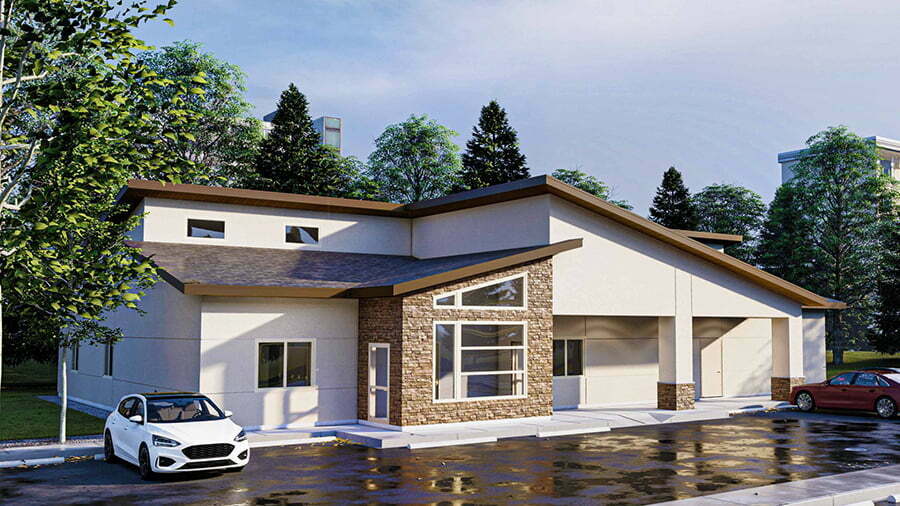 Nelson Homes have dealership throughout the US, including in Washington. The company was founded in 1958 and has built over 45,000 homes. All their homes come with panelized walls, engineered roof trusses, windows, and others. Furthermore, the delivery is already included in the entire house cost.
Courtney is a two-story home with 1176 sqft of living space. It has three beds, one full bath and one-half bath. All of the interiors of this home are fully customizable. The kitchen, living, and powder/mud rooms are on the first level.
The second level of the house has all three bedrooms and one full bath. Check out similar floor plans on their website now.
Home Boys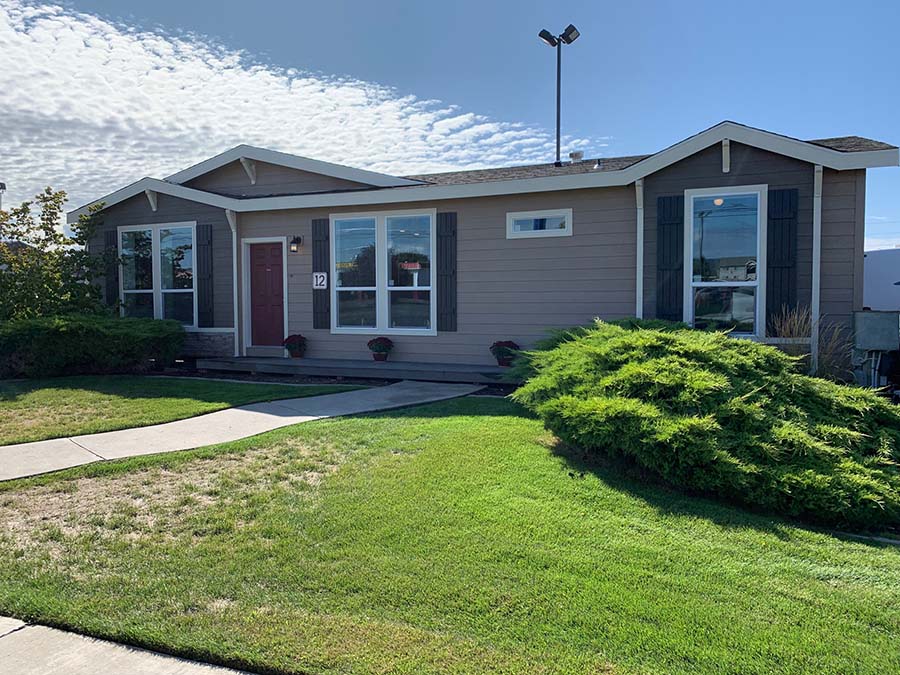 Home Boys deliver the American dream like a boss. The company has two locations in the state. All their homes and prices are available in their centers.
The Golden West Dream from the Silver series has a base price of $168,252. It's a manufactured home with three beds, two baths, and a total living space of 1512 sqft. If you choose, there are optional glamour bath and alternative kitchen and dining design.
TLC Modular Homes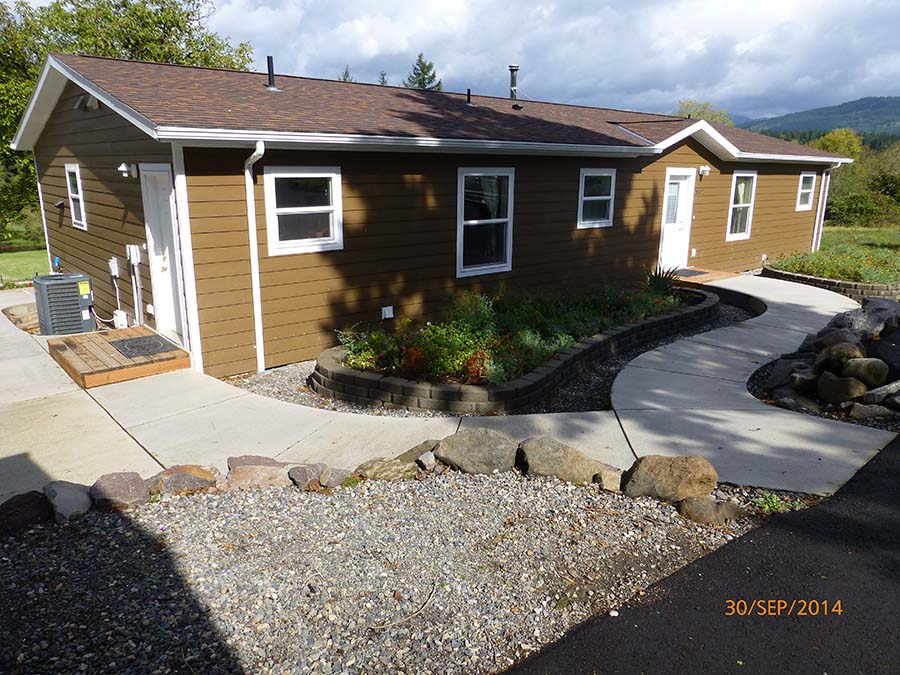 TLC Modular Homes make homes your way. They are located in Goldengale, WA. It's a family-owned and operated manufacturing company. Aside from homes, they also offer office buildings, medical center, wind farms, maintenance centers, and more.
Simcoes is a featured home with 769 sqft and a base price of $122,195. It has one bed and bath, an office, an eat-in kitchen, and a living space. This home is designed for ductless heating. It's a perfect house as a mountain cabin, a recreational beachhouse, or a rental.
Continental Industries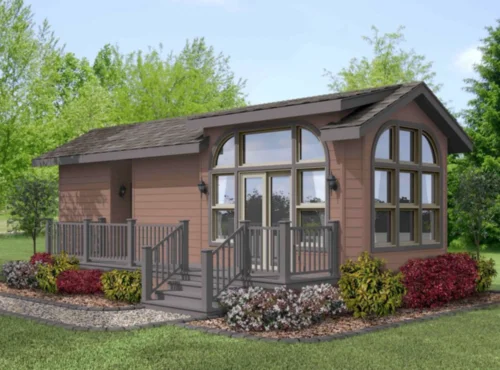 Continental Industries is Alaska's finest manufacturer of prefab homes. They offer factory direct homes from their Seattle dock of turkey prefab houses anywhere in Alaska. Aside from homes, the company also has furniture specials all in mint and quality conditions at a lower value.
Gillespie Homes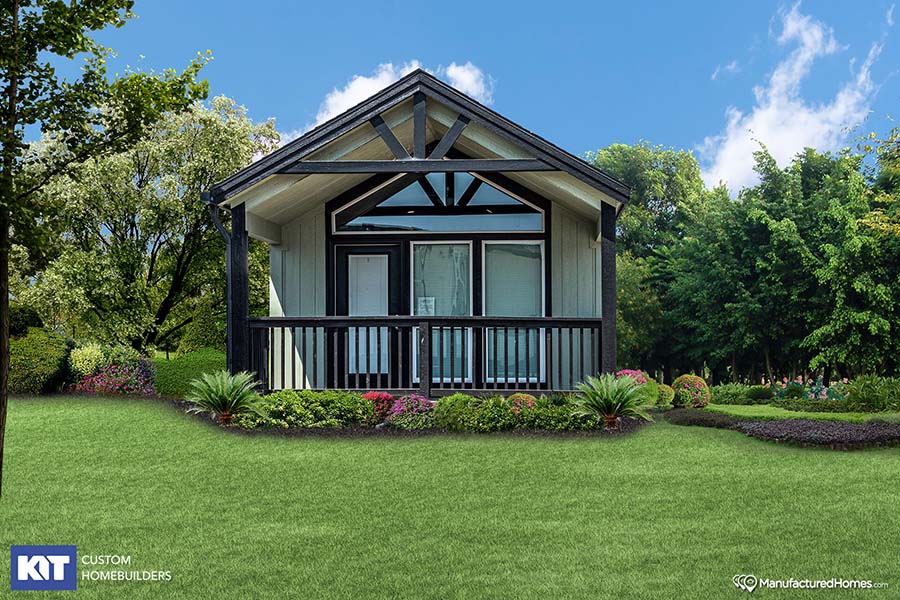 Gillespie Homes serves the tri-cities in Kenneeick, Washington. It's an exclusive retailer for Kit Home Builders West since 1945. They focus in land and home packages to make it easier for homebuyers to find their lots and homes are the same time.
Grand Manor 6009 is a featured home with three beds, two baths, and a total living space of 1998 sqft. This home is one if the first kit home from the Grand Manor seirs and features glass panel walk-in tile, entertainment center, beverage center, and more.
Detray's Custom Housing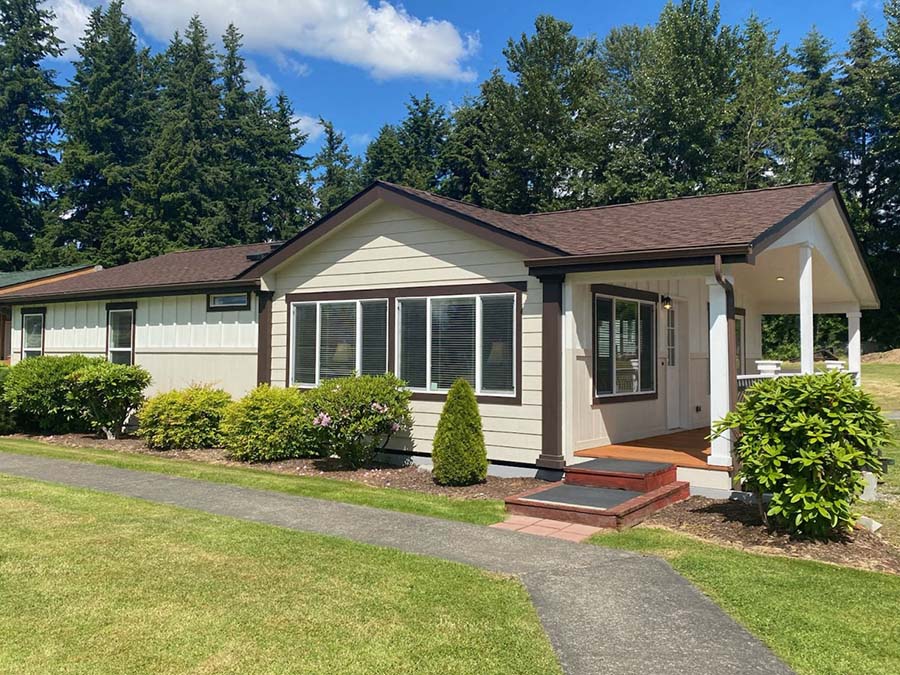 Detray's Custom Housing gives you the most value for your money. Thier homes are cost-effective, complete with amenities, and are architecturally designed. They have over 250 floor plans for you to choose from and all these plans are fully customizable.
Ebony and Ivory home is a 1600 sqft house with three bedrooms, a den, two full baths, and more. It has a garage space, a premier kitchen, and has a huge primary bedroom. The kitchen also comes with a center to allow you to entertain guests while cooking your family's favorite meals.
Sun Country Homes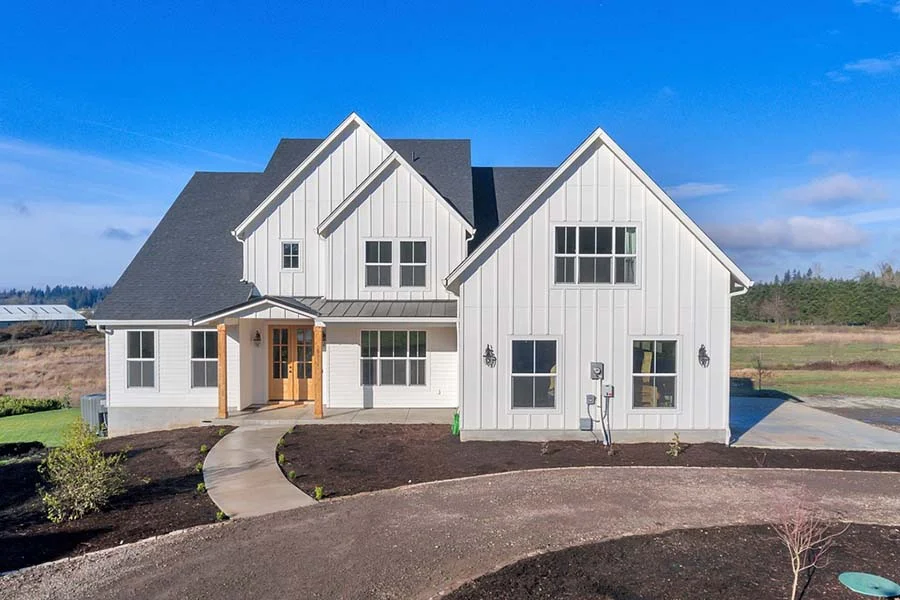 Sun Country Homes give you houses that feel like home. They have move-in ready homes built with high-quality materials. With over three decades of experience and thousands of prefab houses built, their team knows how to make homes specific to your needs.
They have several home plans in different sizes. For example, the 1960 floor plan. It's a beautiful one-story home with vaulted ceilings. There are three bedrooms, two baths, and all the amenities you need in a home. This home also comes with large garage options.
Related reading: