Last updated on March 31, 2023
Here's our digest of durable and affordable craftsman-style prefab homes. Read on!
Prefab homes are affordable, and it's a way to deliver homes much faster. One of the many types of prefab homes is craftsman-style. These homes have beams, bay windows, low-pitched ceilings, and typically two stories.
These houses are popular due to their iconic and simple design. They are a modern and upscale take on bungalow-style homes. Below is a list of impressively-designed craftsman prefab homes.
Table of Contents
Linwood Homes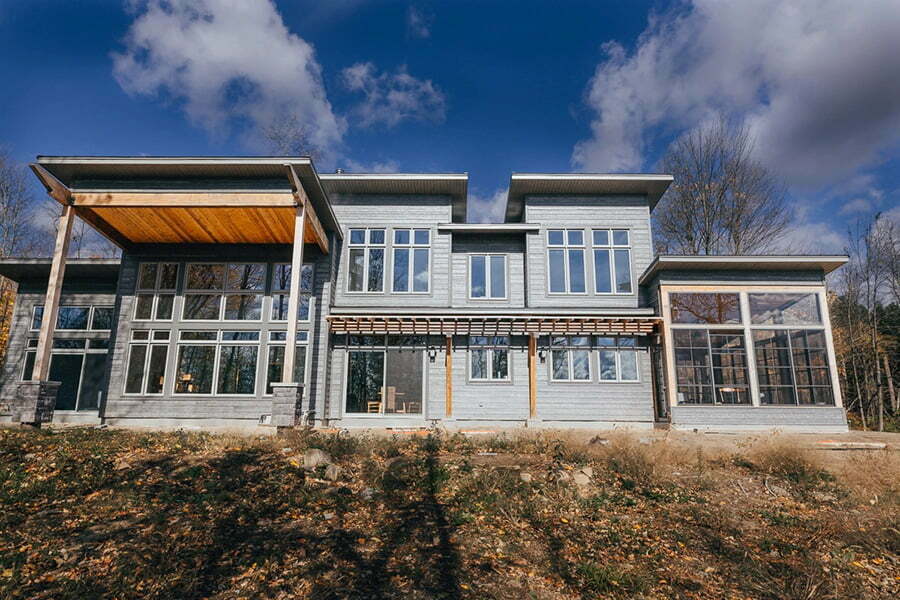 Linwood Custom Homes build every family's dream home. The company offers various designs from cottages, ranchers, modern homes, residential, and more. Their network of builders, contractors, designers, and more make it easy for them to build your home in weeks.
Lochlin is a Neighborhood style home with three beds, two full baths, and half-half baths. This house has a total area of 2332 sqft, enough space for a big and lively family always looking for enjoyment. It features a balcony or deck and a separate covered entry.
The first level has the primary bedroom, dining, great room, and modern kitchen. The second level of the house is where the other two bedrooms and the loft area.
HybridCore Homes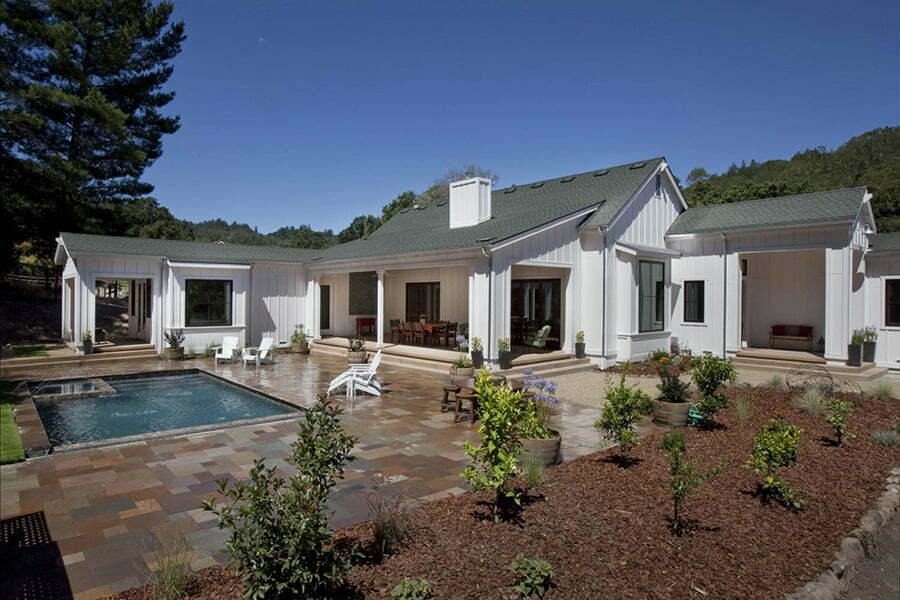 HybridCore Homes revolutionized the way homes are built. They have a new paradigm in home building to give homeowners all the benefits of a modular and prefabricated home.
One of their home plans is the HCH 2070 EL. It's a beautiful home with 831 sqft. This house has two beds and two baths. Its selling point includes its covered porch, perfect for outdoor dining, bbq nights, and more. There's also an optional garage on the back portion of the house.
Westchester Modular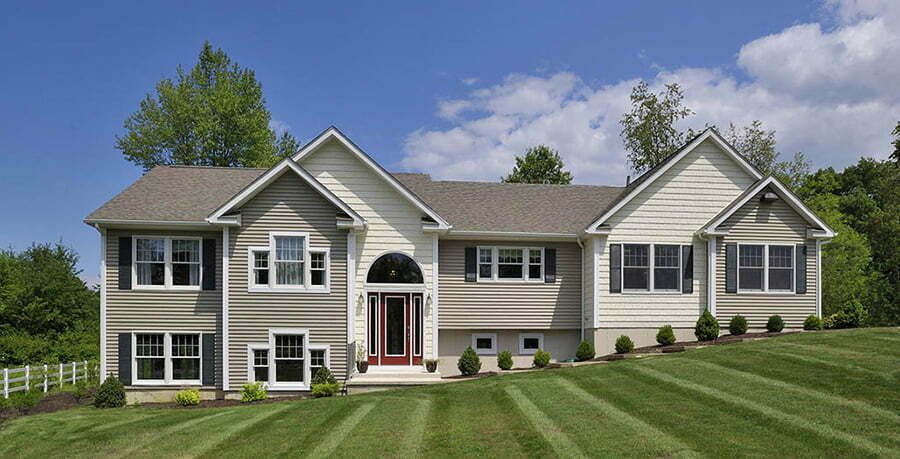 Westchester Modular is home to durable and affordable prefab homes for you. They have colonials, craftsmen, ranches, and other home styles. The company has a headquarter in Wingdale, NY, and since its founding, has been known to be a national leader in the design and production of high-quality manufactured homes.
Hudson is a ranch-style home with three beds and two baths. The entire living area is 1500 sqft. This looks like a traditional ranch-style home, with reverse gables and front farmer porches. The home's interior offers comfort with its cathedral ceiling, fireplace, wet bars, and all the other amenities.
Modular Direct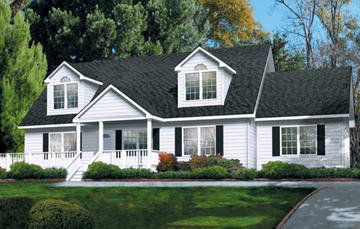 Modular Direct wants to help you save thousands for your dream prefab homes. They have energy-approved homes, factory-finished modular structures, and others. Modular Direct has a trusted streak of satisfied customers too. Rest assured, you'd be one of them once your home is complete!
Woodbridge is a craftsman-style home with a base price of $133,900. This house has 1256 sqft, three beds, and two baths. It's a multi-section house with a modern U-shaped kitchen. There's also a separate dining area and a spacious living room. Check the site for more information or similar home models.
Tidewater Custom Modular Homes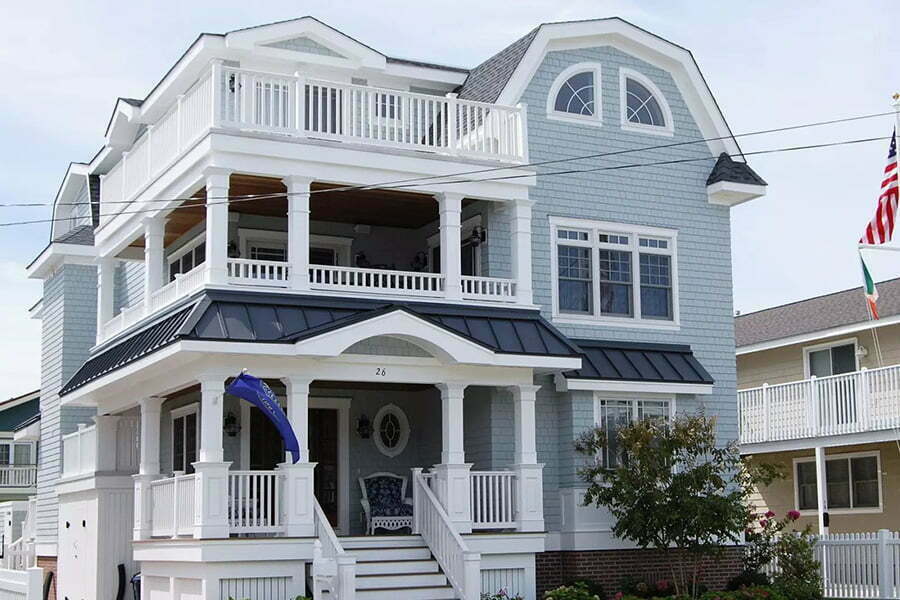 Tidewater Modular Homes is a reputable name in the housing industry. Their team is known for building exceptional homes for their customers. They service and provide high-quality prefab houses for customers in Virginia, Norfolk and areas throughout Hampton Roads.
The Craftsman Cottage II is a beautiful home perfect for mountainside lots in rural and urban areas. It has a total of 1278 sqft with one bedroom, one full and one-half bath. There is a U-shaped kitchen with a bar, a dining area, and a foyer with stairs leading to the second level.
Cutting Edge Homes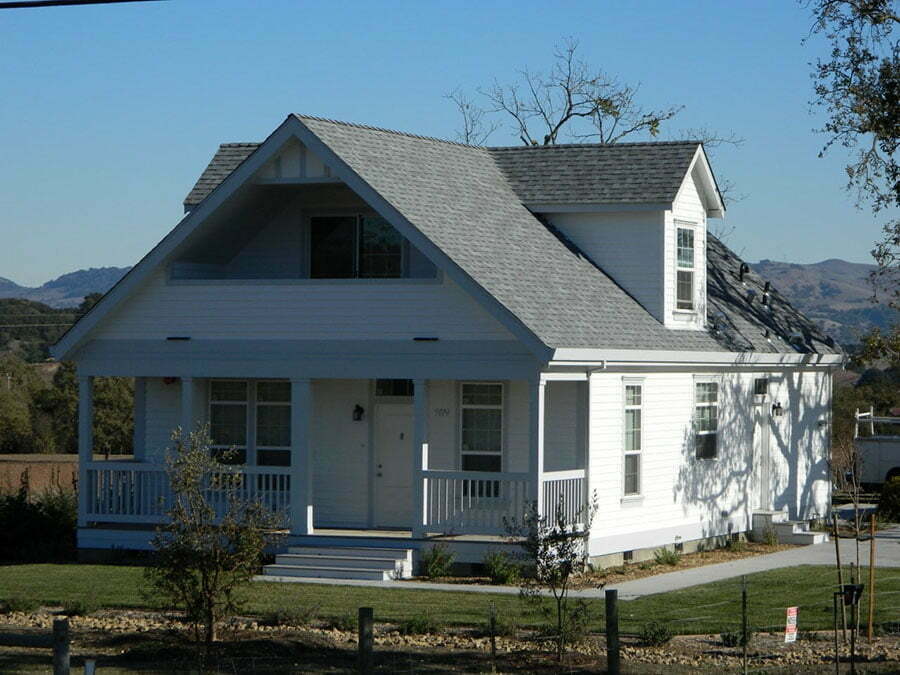 Cutting Edge Homes aim to provide solutions to various housing problems. They know that families don't just need houses and structures. They need homes to foster and build memories.
Thus, the focus in building prefab and manufactured homes with a personal touch. It's all about coziness, warmth, and comfortable living spaces here at Cutting Edge Homes.
Swallowtail is a featured home with one bed, full bath, and half bath. This house has a total living area of 1159 sqft. It features a spacious walk-in closet, a kitchen with a bar counter, a living area, and a utility room that you can change into an office space, a mini library, or more.
Eco Homes
EcoHomes is all bout building sustainable homes with reduced environmental impact. The company is one of North America's trusted Green Building Information Resources. Thus, it's the perfect go-to company for homeowners looking for environmentally friendly homes.
The Charlevoix is a beautiful lakeside house. It's a classic craftsman design with a traditional accent. However, there's also a cross for modern aesthetics. This home has a total living space of 2310 sqft. It has two floors plus a basement and three beds.
The house's selling points are the huge windows overlooking the outside space and the patio/terrace, perfect for relaxation and other entertainment too!
Affinity Building Systems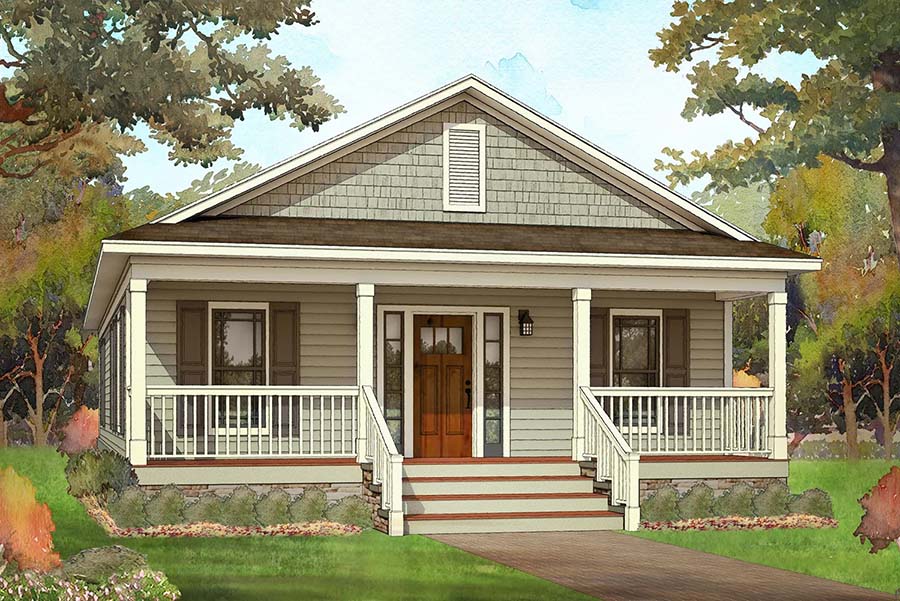 If you're looking for elegant homes, check out Affinity Building Systems. They have various floor plans to look at, and most of their plans are flexible and customizable for your needs, preferences, and budgets. Furthermore, their homes are durable and can sustain even 180+ mph winds!
Acadian Craftsman is a featured home with a 1650 sqft heated/cooled floor. The entire house has an 1825 sqft living space, including the entry porch. This home has three beds and two baths. It has a large utility room complete with a storage closet and even a room for a freezer. The bedrooms are spacious, with walk-in closets too.
Huntington Homes TV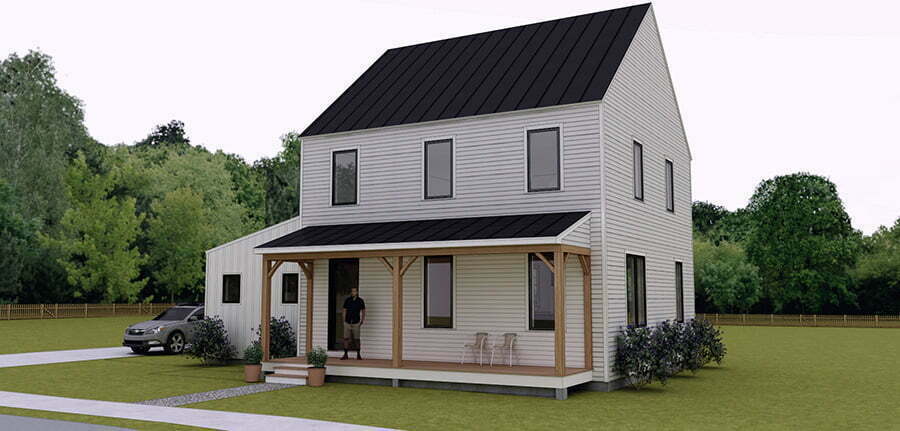 Huntington Homes has been around the block for over 40 years. They have revolutionary ideas for home building from the ground up. The company has a 100,000 sqft climate-controlled factory where they pre-build their structures. This means efficiency, high-quality materials, and durably built.
Tru Homes is a suite of home plans that are aesthetically designed and built for homeowners like yourself. These houses are not just pleasing to the eyes but are also made affordable.
The Nullhegan is a 1288 sqft home with two beds and one bath. The base price for this home is $219,300. Like any craftsman home, it has an entry porch too. There's also a huge living area, dining room, and extra office space. Check out the site to schedule appointments and visits.
Design. Build. Modular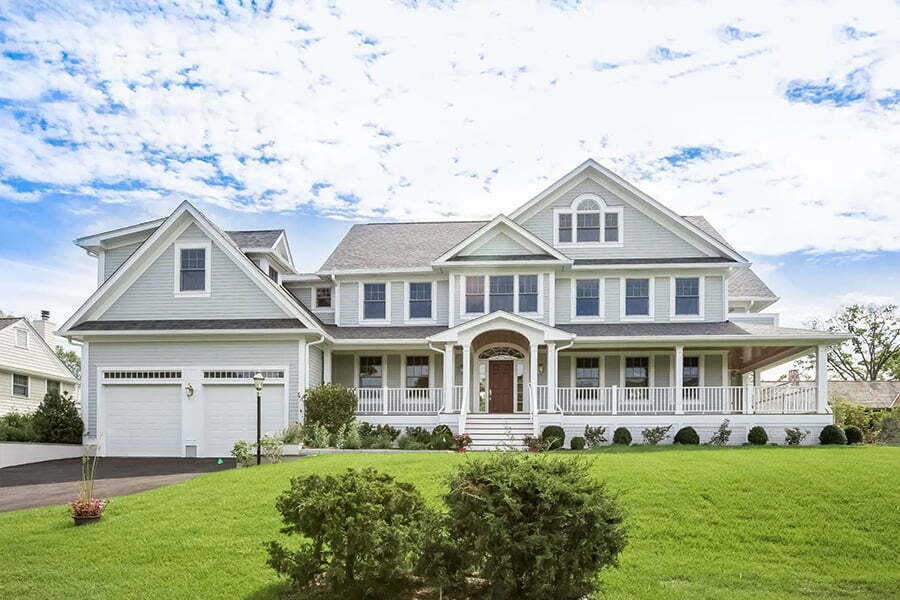 Modular Home Builders take prefab home building to the next level. Aside from impressive designs, homeowners take comfort in their fast construction, efficient methods, flexible floorplans, and turnkey solutions.
Heritage Westbrook is a two-bedroom and two-bath home with a total living space of 1435 sqft. It's a perfect ranch home for starting-out families or families looking to downsize. A separate kitchen and dining space, a living room, an expansive primary bedroom, and all the other amenities you want in a home.
Heckaman Homes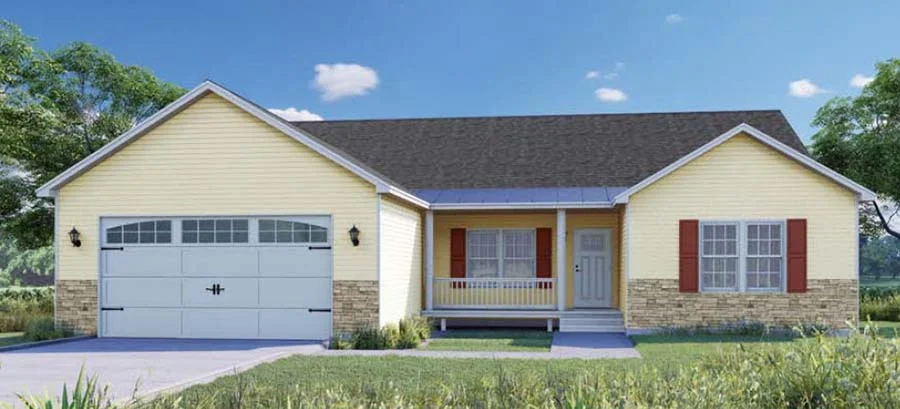 Heckaman Homes understand your needs for your home, and they aim to provide those needs to you. They have been doing this since the company was founded in 1969. Regular tours of their production facility give you a glimpse of how their homes are built to perfection.
The Craftsman Ranch II is a 1770 sqft home with two bedrooms, one full bath, and one-half bath. Craftech Building Systems make it. This home is just right for big families and those who love to host parties in their homes.
It has a dining room, a family room, and a separate living area. The kitchen has a counter, too, to let you entertain your guests while preparing the meals.
Franklin Prefab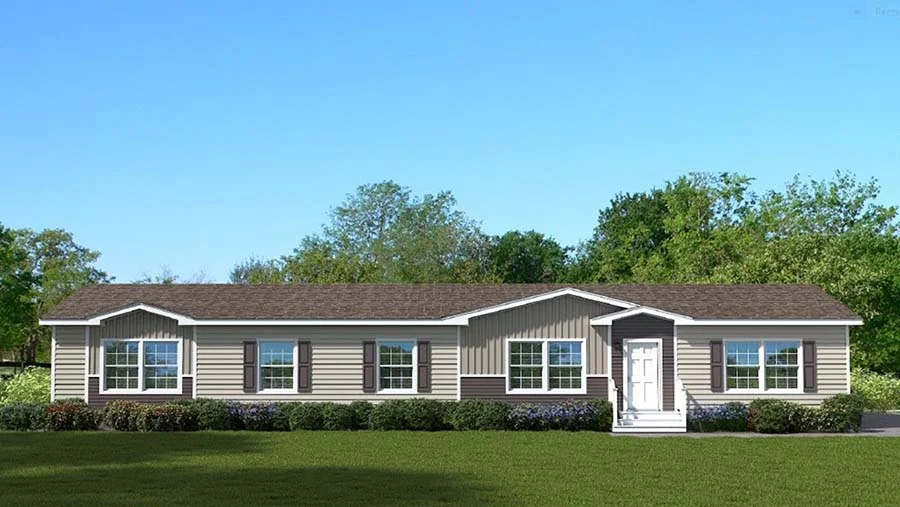 Franklin Prefab is a trusted company and an industry leader across the country. They have superior quality homes for an exceptional value! Who can so no to that? Their manufacturing office is located in Russellville, AL, but they also deliver homes in other areas.
Homewood is a featured home. It has 1296 sqft of living space, two bedrooms, and two baths. The other floor plan has 1475 sqft space with two beds and baths. It has a spacious living area, a dining area, and a modern kitchen with a countertop.
Related reading: