Last updated on September 26, 2023
Here are the top modular and prefab home manufacturers based in and serving the area of the state of Texas.
Texas is infamous for its humidity. It's hot here, and this state is one of the most expensive housing and real estate markets. There's a need for energy-efficient homes but, at the same time, still affordable and environmentally-friendly housing.
This is where prefab homes come in. Manufactured, modular, and mobile homes are built in a controlled-factory setting. The goal is to make homes that are sustainable and budget-friendly. The mostly flat terrain of the state will allow you to get your modular home delivered almost anywhere.
Here's our digest for the state.
Table of Contents
Pratt Homes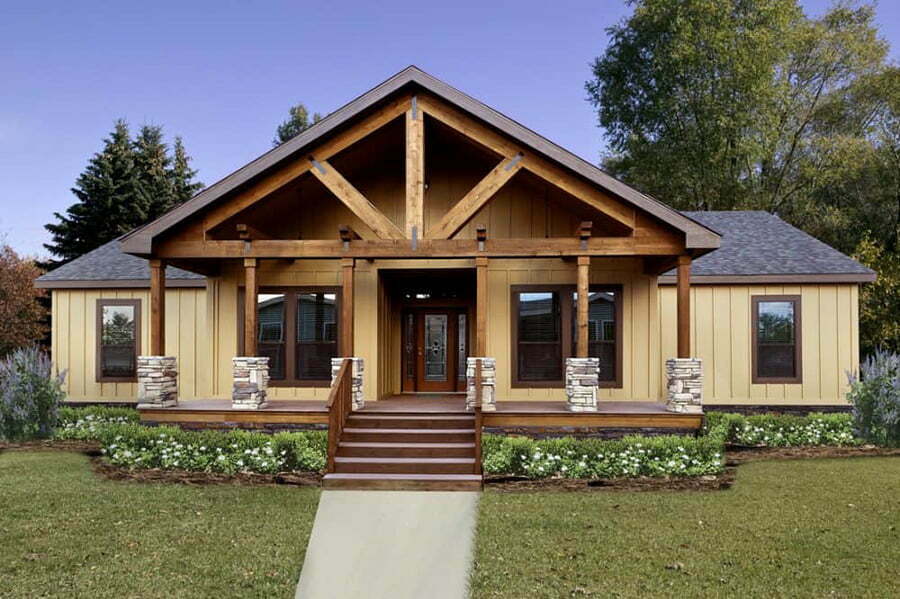 Pratt Homes is a Texas modular home of choice. Build your dream house with Pratt Homes. They have several house models and plans. They have 19 new homes on site right now, ready for purchase. Therefore, you don't have to wait to get your new home!
Aside from homes, they also have cabins and tiny houses. Their tiny homes are cozy, affordable, and made for ultimate comfort. The Dallas is a featured tiny home with a total living area of 399 sqft. It has one bedroom, one bath, and a front and back covered porch.
Franklin Prefab
Franklin Prefab is all bout living large with less. All of their modular homes are built based on your specifications in their controlled-factoring setting. These homes are also highly-efficient, sustainable, and affordable. They have various home styles, from traditional to modern floorplans.
Nandina II is a featured home with 2240 sqft of living space. There are three beds and two baths as well. This home features a covered deck and a porch in the entryway. It's the perfect home for those who love cooking, especially with the huge kitchen with modern appliances.
Modular Homes of Texas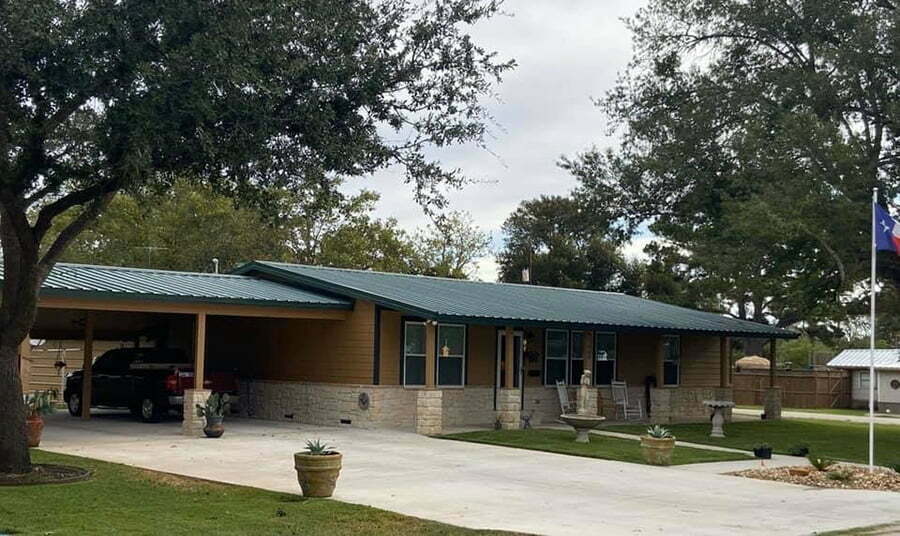 Modular Homes of Texas aim to build you a house you call your home. The company has been awarded the Best Modular Home Builder in Texas by the NewHomeSource. The company believes every home should be where families grow, make memories, and build experiences together.
One of their popular home series is the Ranch. For example, the R 1330 is a big traditional ranch house with three bedrooms and two baths. It has a total living area of 1330 sqft. The home features a spacious primary bedroom with a full bath, a linen closet, and a walk-in closet.
The bedrooms are strategically placed on the other side of the house, a few steps away from the living room, dining, and kitchen. This gives you and your family ample privacy.
Dvele Texas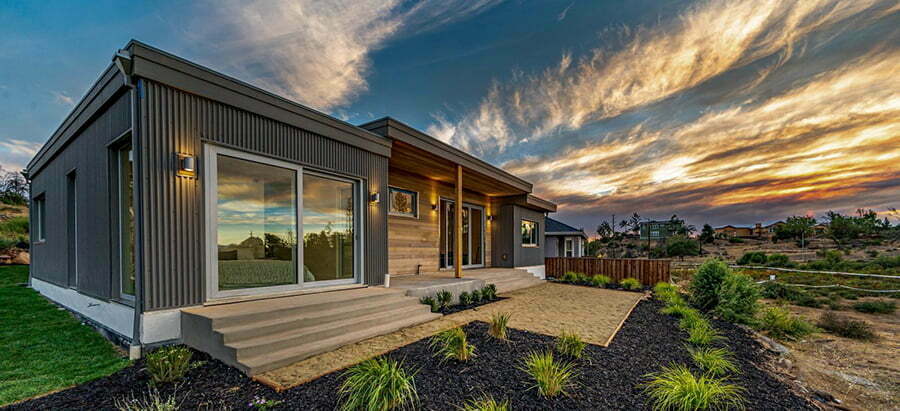 Dvele is about luxury, elegance, and modern approaches to prefab living. Regarding environmental impact, Dvele continues to build 83% more energy-efficient homes than the already-known housing and manufacturing sources.
The company has three kinds of homes to choose from, mini-house, single, and multi-story.
The Windermere is a 1282 sqft prefab house with two bedrooms and one bath. It has two modules. Another similar single-section design is Beaufort. It is a bit bigger with 1553 sqft of living space, three bedrooms, and two baths.
Both homes are impressive bungalow houses that can be customized into four-bedroom units. These homes have chef's kitchens perfect for cooking meals for your family.
BluHomes Texas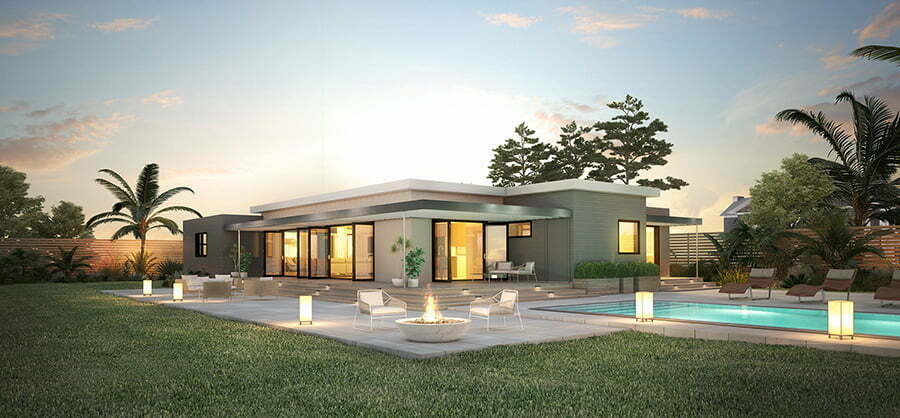 BluHomes build homes from a sustainable production line. These houses feature resilient, health-promoting, and stunningly modern houses for their clients. Since the company's founding, they have continuously redefined home performance and building with innovative housing.
The company has locations throughout the country and offers all available homes such as Breezehouse 2100, Origin 1900, Origin 1000, and Cabana 600.
For example, Breezehouse 2100 is the biggest home model among the four house types. It has three beds, three baths, and a total living space of 2140 sqft. The base price for Breezehouse is $625K.
It's designed to let homeowners appreciate the beauty of the outdoors. The glass-filled walls and windows let in natural air and light aplenty.
DVLY Texas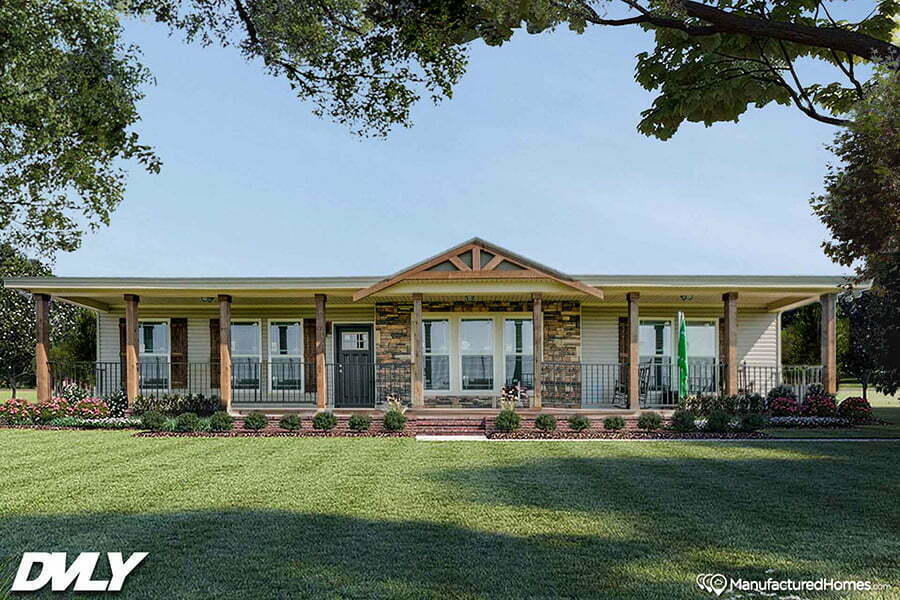 If you're looking for a new home, try checking out DVLY. Deer Valley Homebuilders don't compromise their quality and building materials. The goal is to build homes passionately and with all the specifications followed.
Their team doesn't just leave you after installation is done. They have a continual in-plant inspection to ensure that your house is built with the energy-efficiency codes.
One of their special series is Mossy Oak Nativ Living. It's a partnership between DVLY and Mossy Oak to bring the beauty of the outdoors. It's built for those who love adventure and for those with active lifestyles. There are four impressive homes in the series.
Impresa Modular Texas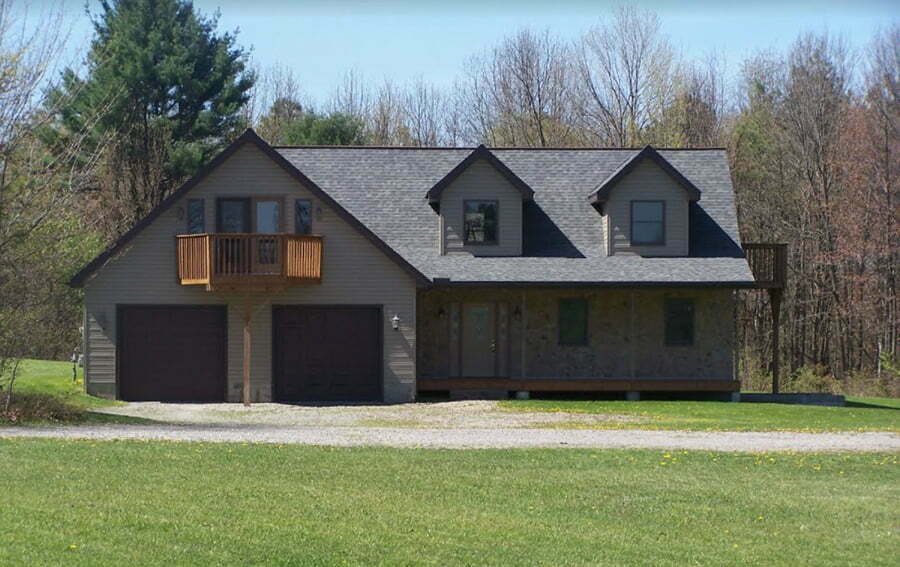 Impresa Modular is among the biggest manufacturers in the country. They have several categories, styles, and floor sizes. Impresa Modular is passionate about helping people realize their dreams. They take pride in growing their company and growing their community as well.
Winchester is a featured home. It's a traditional-style house from the American Lifestyle series. This has three bedrooms and two baths. It has a 1973 sqft of living space. The home features a patio or deck. Living room windows also give you an ample view of the front porch.
Modular Homes Texas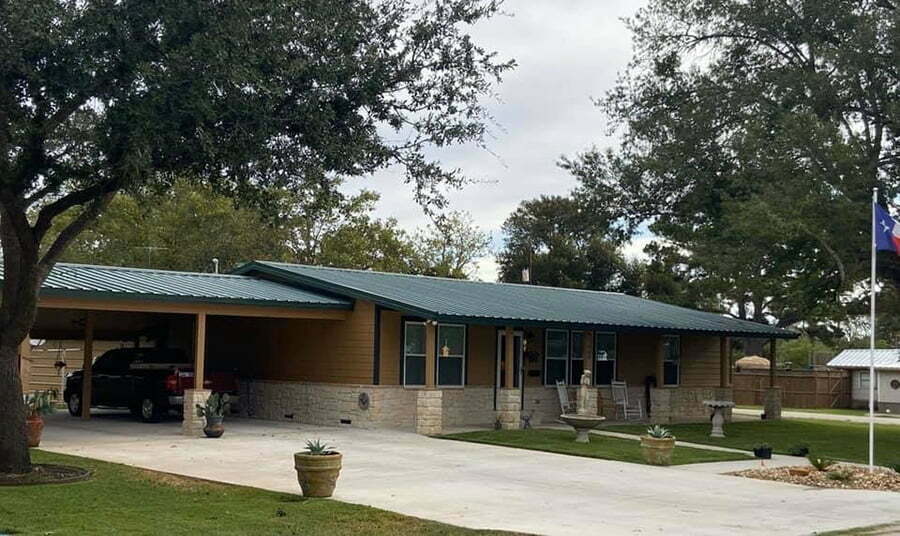 Modular Homes Texas has been a consistent manufacturer for seven consecutive years! The company has seven locations in Texas, including Alvin, Cleveland, Conroe, Houston, Huntsville, Tomball, and Victoria. Rest assured that your home will be delivered safely wherever you are.
They have single, double, and triple-section homes available for you to check out. Their triple-section homes can have up to six bedrooms and four baths. The floor space can range between 2,100 to 3,800 sqft. They also have move-in-ready listings!
Texas Built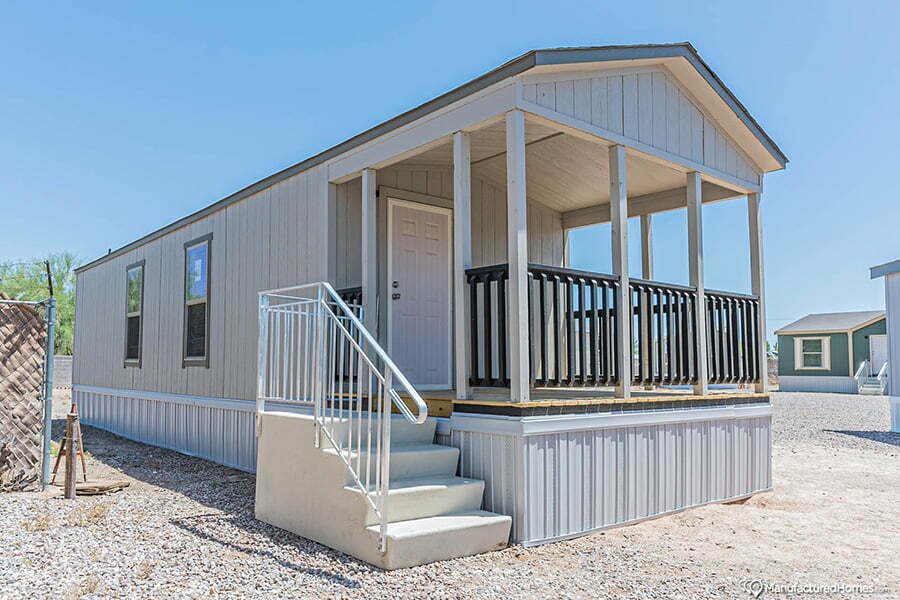 Texas Built offers manufactured and modular homes throughout Texas. It's a family-owned and operated business to build the highest quality houses without compromising the budget. They also partner with several other reputable manufacturers in Texas to give their clients more options.
Marvel 4 is a TRU multisection home with 1475 sqft of living space. It has four beds and two baths. It's designed for growing families, perfect for entertaining guests. It has a large living room, a modern kitchen, and luxurious bedrooms.
Another example is Heritage 3272, built by Legacy Housing. It has 2120 sqft, has four beds, and three baths. This home features cabinet spaces, vinyl tile and planks, and more amenities.
Spark Homes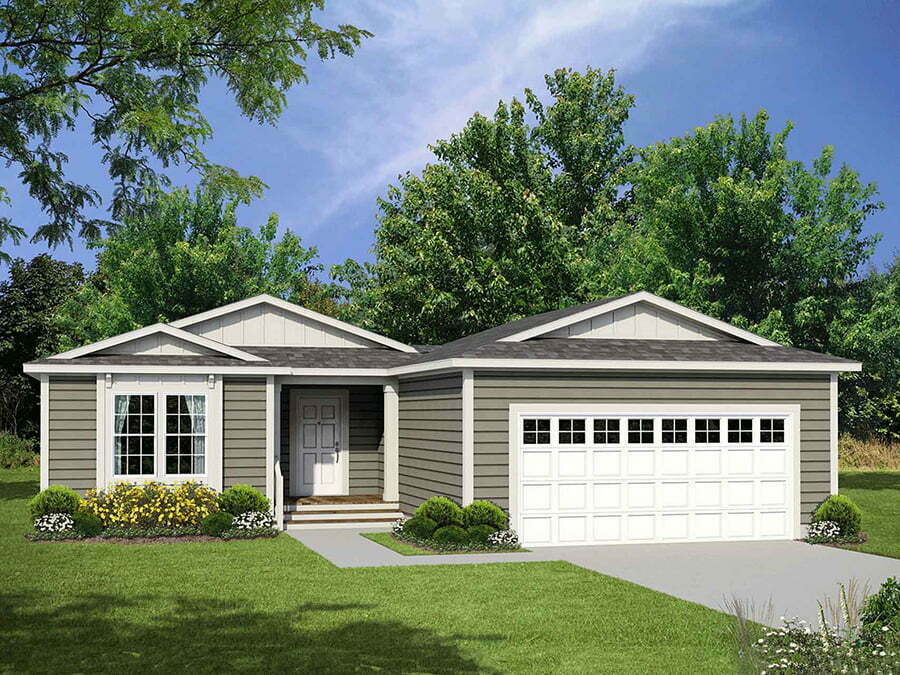 Spark Homes has a vast selection of manufactured, modular, and mobile homes. Aside from prefab housing, they also offer financing solutions for their clients. Some of the standard features include drywall, masonry skirting, higher roof pitches, detached garages, and more.
For example, the Clara Ridge Ranch is a manufactured home and a featured product. It has a total living area of 1459 sqft, three beds, and two baths. The two bedrooms and the primary bed are located at every end of the house, giving everyone privacy.
Check out their website to schedule a viewing and get a price quote.
Clayton Homes of Mabank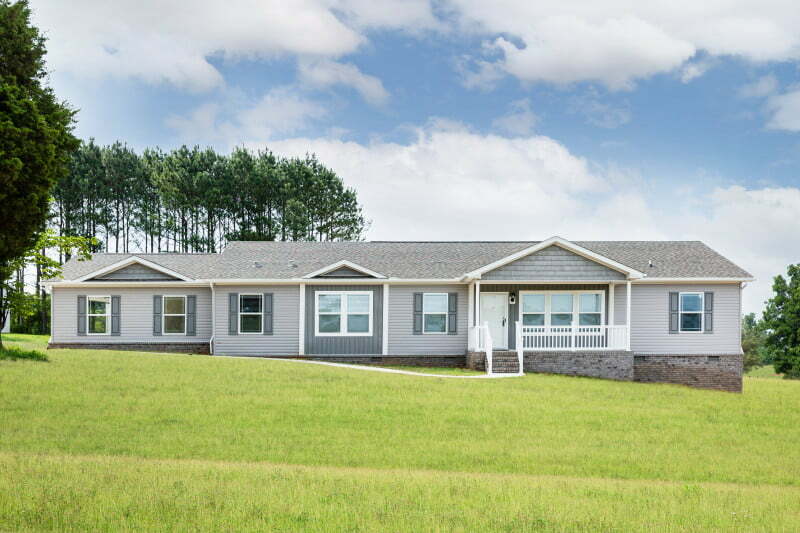 Clayton Homes is another reputable and trusted manufactured home provider and builder in the state. They have some of the most affordable prefab homes in the area. It's no surprise why it's always a top choice of housing sellers in Texas.
Delight is a featured home with 820 sqft. What it lacks in Space, it makes up in design. It's a single-section home with two bedrooms and two baths. Privacy is among its biggest flex. The guest room is located at the other end of the house.
You can get a 3D tour of this home via their site.
Trinity Homes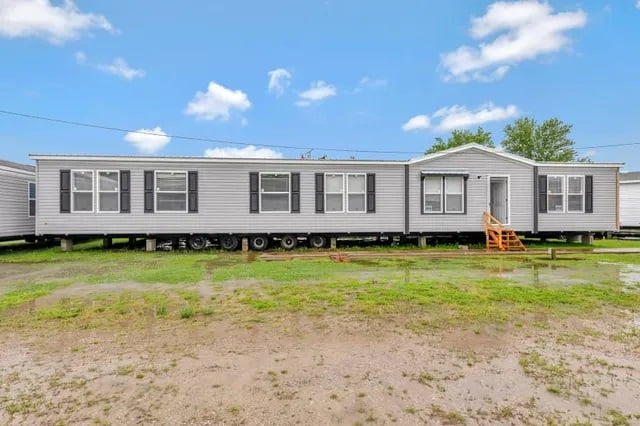 Trinity Homes gives you dependable and energy-efficient homes. It's one of the largest independent providers of manufactured homes in Abilene, Midland, Brownwood, and other areas near the Big County.
They have homes of differing floor areas. They have up to 1,200 sqft to 2,200 sqft. The Mini Mansion is a custom-made home with up to two bedrooms. It has one bath and a total living space of 620+ sqft. One of the best-selling factors of the house is the large glass windows. There's also the porch perfect for relaxation and entertaining guests.
Blue Meadow Homes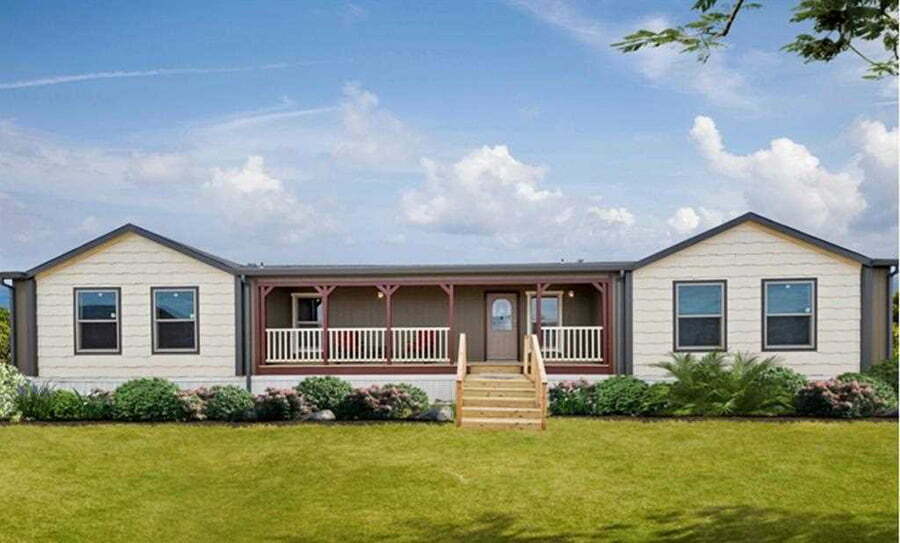 Blue Meadow Homes is a premier manufacturer and retail center for finding the best and most affordable prefab home for your family. They don't just sell and build, they also offer lease, financing, and other options to make owning a home much easier.
Select by Legacy Housing is a featured home. It's a single-section modular house with three bedrooms, two baths, and a total living space of 1068 sqft. The bedrooms are located on each side of the house for privacy.
This house features a huge living area and a spacious kitchen complete with modern appliances and a kitchen counter too! It's perfect for when you're preparing meals and still entertaining your guests.
Mobile Home Masters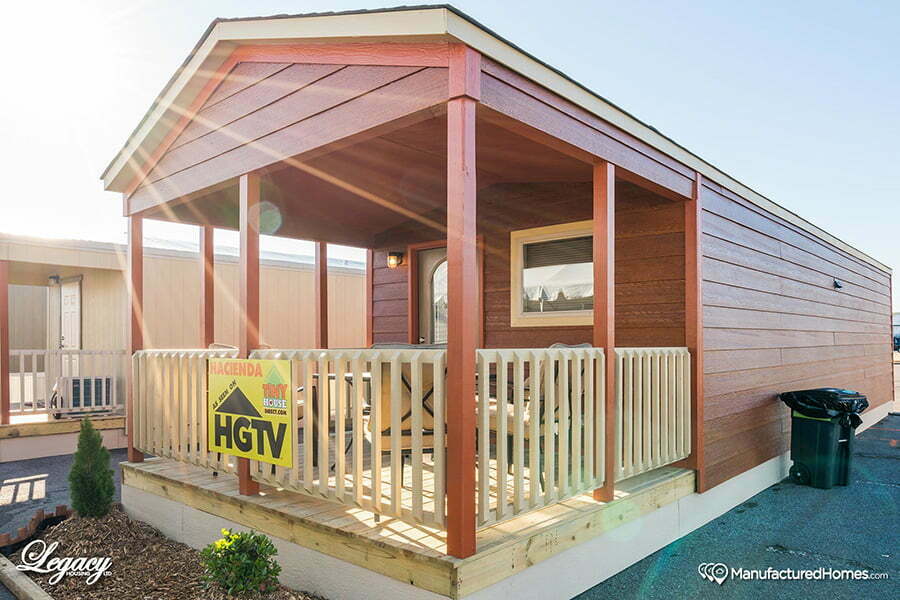 Mobile Homes Masters give you the lowest prices for the best value! They have been a partner for homebuyers since 1999. It's a trusted brand when it comes to modular homes, as they always exceed client expectations for every prefab structure.
Miyo, built by Clayton Homes, is a beautiful three-bedroom house with two baths and a total living space of 1140 sqft. The primary bedroom is spacious, with an ensuite bath and walk-in closet. There's also a kitchen center and kitchen area with modern appliances. This house also comes with a utility area.
Champion Home Builders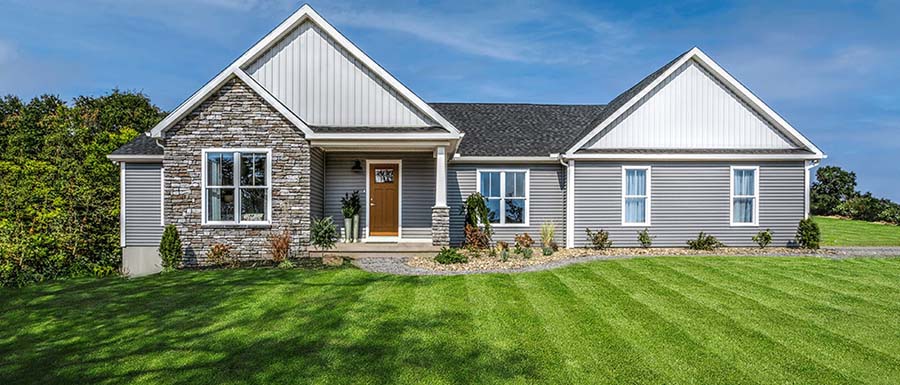 Champion Homes in Texas has been around for decades. Their team has built thousands of homes. They have the experience and innovative approach to building manufactured, modular, and prefab houses.
Aside from homes, they also offer to remodel kitchens, baths, living, and dining rooms. If you're planning to renovate a part of your house, then you have the Champion Home Builder team to help you realize your interest board!
Sunshine Homes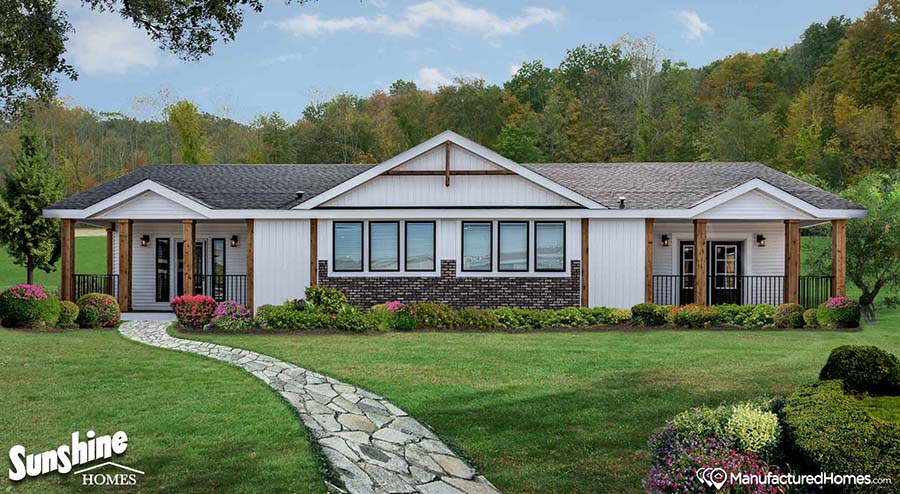 Sunshine Homes offer manufactured, mobile, and prefab homes for all clients in Texas. They are also available in other locations, including Alabama, Indiana, Missouri, Oklahoma, South Carolina, and more.
They have several home styles, such as single and double wides.
Prime a featured home. It has three beds, two baths, and a total living space of 1800 sqft. It has an open floor plan giving you much Space for your family nights and other get-togethers.
Texas Home Outlet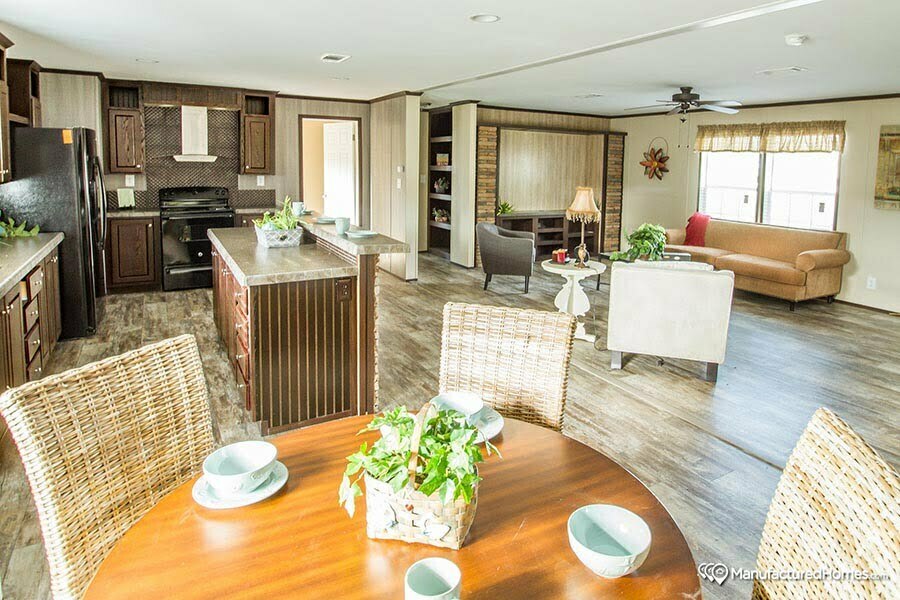 Texas Home Outlet is the perfect place to go if you're looking for your first home, first investment, or just a house for your family to grow and build experiences. Prefab homes are no longer just temporary housing solutions. Today, manufactured homes are built to last.
Limited L9920 is a featured home built by Cappaert Manufactured Housing. There are four beds, two baths, and a total living area of 2280 sqft. This model has a center counter for the kitchen. There's also a separate dining area. The spacious living room is perfect for your game nights if you have a big family.
Connect Homes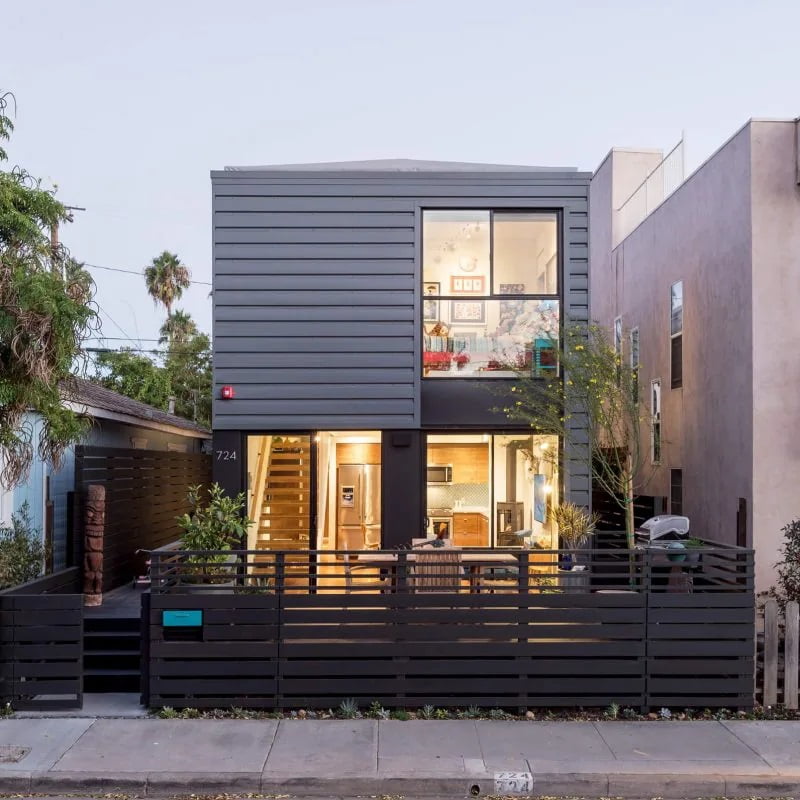 Connect Homes don't just deliver and install. They create houses and help homeowners realize their modern dreams. Connect Homes has fifteen home models to fit every lot size, lifestyle, and budget.
Connect 1 is a single-section home with 460 sqft of Space. It has one bedroom and one bath. The home features huge glass sliding doors to connect the outside to the inside. It gives your the best outdoor experience and view!
Palm Harbor Village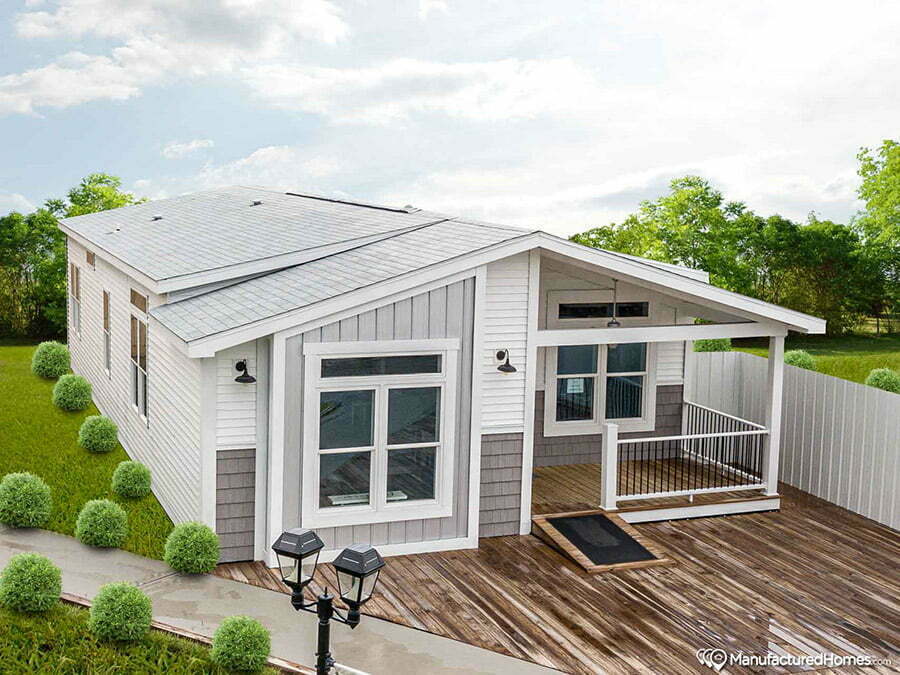 Palm Harbor Village is located in Fort Worth, TX. They are a top manufacturer of modular homes in the region. Furthermore, the company made it possible to make the buying experience much easier and hassle-free.
Fiesta/Canyon is a featured home built by Palm Harbor Homes. It's a quality constructed house with a high-ceiling, bright modern kitchen with built-in cabinets, a beautiful countertop, and more.
It has four bedrooms, two baths, and a total living space of 2108 sqft of living space.
Oak Creek Homes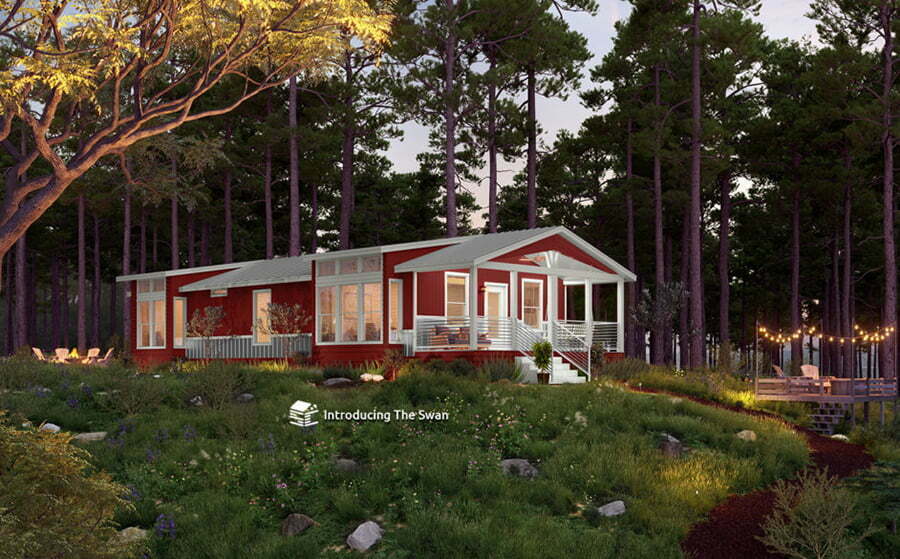 Oak Creek Homes has move-in ready prefab homes for homebuyers such as yourself. Their team of professionals always strives to provide simple but affordable solutions to expensive housing.
Falcon has the best view with all its spacious and grand wall-to-wall windows. This smart cottage has two bedrooms, two baths, and a total space of 966 sqft. The starting price for this home is $179,487. Key features of this home include a kitchen island, a covered porch, a walk-in closet, low E-windows, and others.
BoxPrefab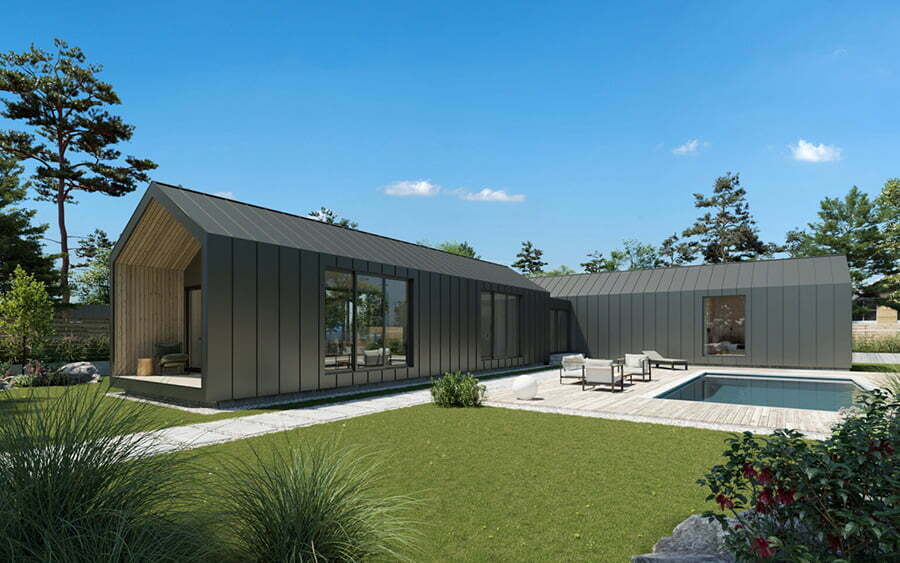 BoxPrefab is creating spaces to build a beautiful home for your family. The company is an off-site construction manufacturer building prefabricated homes from the beginning to the end. They have various series in the catalog, such as the ADU series, Duo, Shift, Connect, Strata, and Pivot series.
Cuadro is from the Connect series. It has 1750 sqft space, three bedrooms, and three baths. It has two sections and an entryway that connects the two. This home also features two beautiful terraces to give you that connection to the outdoors.
Tandem Home Center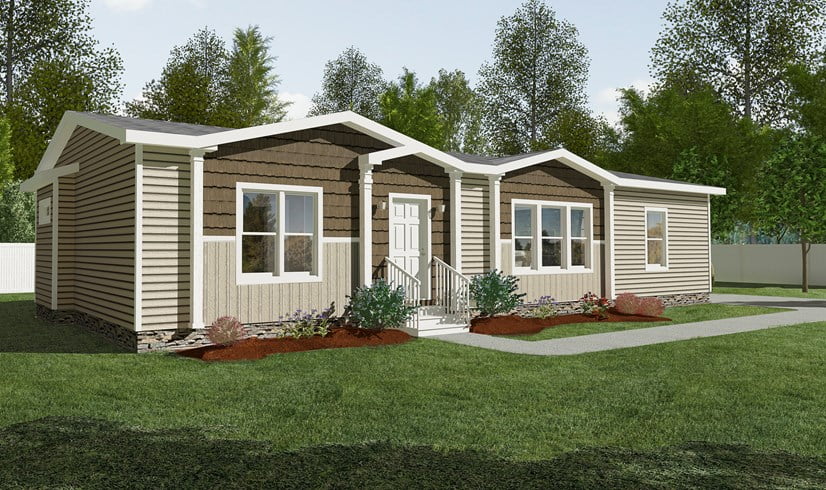 Tandem Home Center gives you quality, affordability, and impeccable service. It's a locally owned and operated company with over 40 years of service. They have the team, the experience, and the passion for giving you the home your family deserves.
Fossil Creek is a beautiful house built by Southern Energy Homes. This manufactured house has four beds, two baths, and a total living space of 1768 sqft. It features a vaulted ceiling, a family room that serves as a dining room, a kitchen with a center counter, and more!
Alamo Homes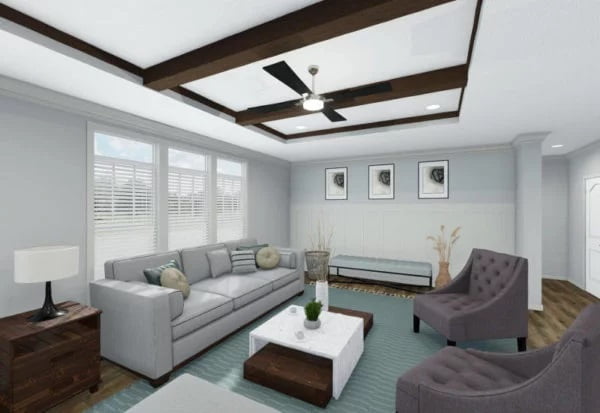 Alamo Homes has been serving Texas families for more than 23 years. They are one of the biggest family-owned and operated mobile homes dealership in the state, with various home floor plans available for you. Check out their single and double-wide homes. They also have clearance homes!
The Resolution is a three-bedroom house with two baths. It has a total space of 1191 sqft. This is a single-wide house with a kitchen counter/dining table. It's Alamo's top-selling single home.
Modular Homes of America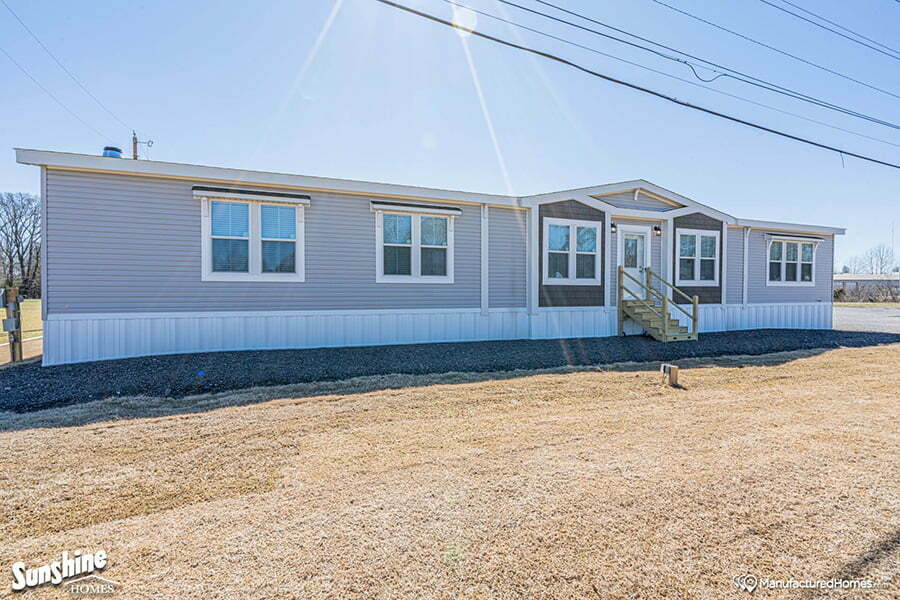 Modular Homes of America is located in Tyler, Texas, and is a great source of modular housing in the state. They have various floor plans and so much customizable options available. It's the ultimate one-stop shop for those looking for a new home.
Prime 2868 is a featured manufactured home with three bedrooms and two baths. It has 1506 sqft with two sections. This is a ranch-style house perfect for your big and happy family.
Timberlyne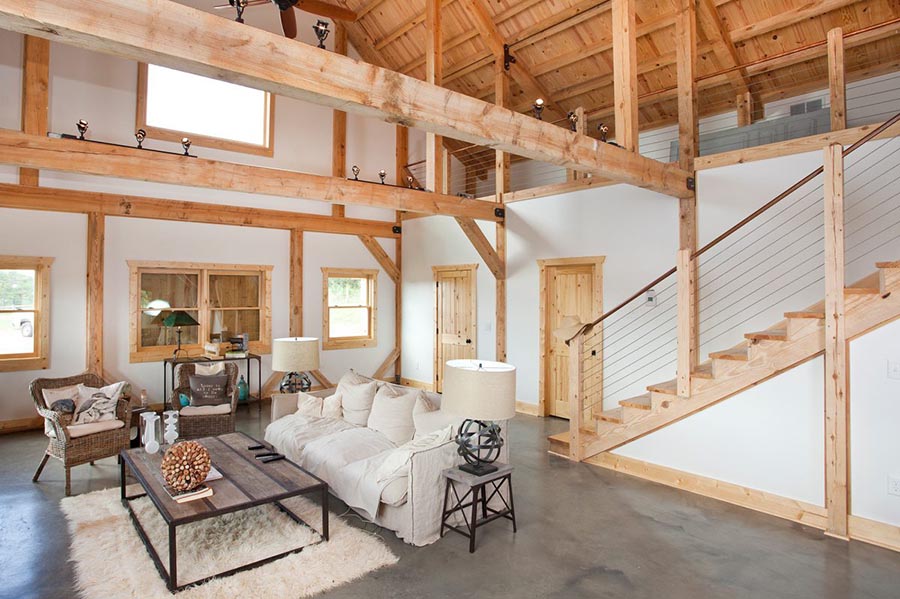 Timberlyne has everything from homes to barns and sand creek posts to commercial projects. Timber structures are sturdy and built to last; they are also built to emphasize the beauty of your surroundings and the quality of materials used in your home.
The Perfect Barn is a beautiful barn home with open living space. It comes with three car garage and features timber posts and beams.
One of their featured homes is the Teton. It's a tiny house with 600 sqft of Space and a base price of $59,317. It has one bedroom, one bath, a great room, a kitchen with a counter, and a dining area. It has all the amenities you need in a home.
Kasita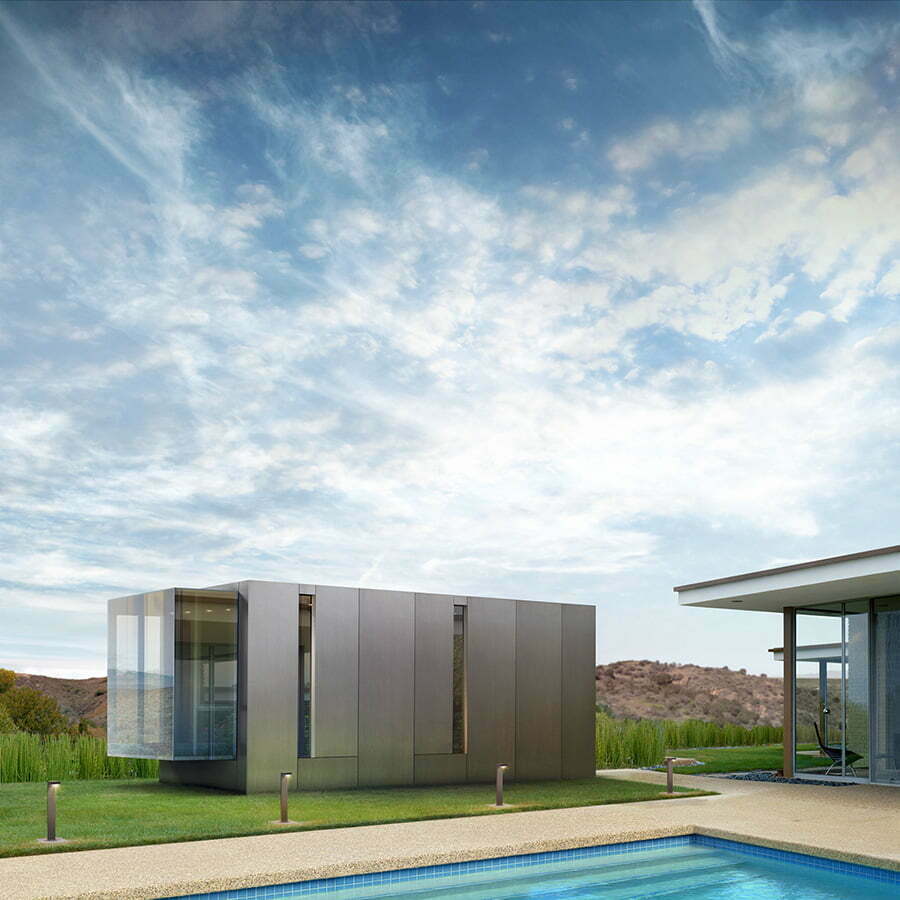 Kasita is where you go if you want better, faster, and easier live-in homes. It's based in Austina, Texas, and is considered to be a next-generation modular home manufacturer in the country.
One of their projects is a family home on Fox Island. It's a beachfront house with an unobstructed view of the beach. It has an elevated roofline and clerestory windows. Various spaces throughout the house are perfect for relaxing, entertaining guests and bbq nights!
Reclaimed Space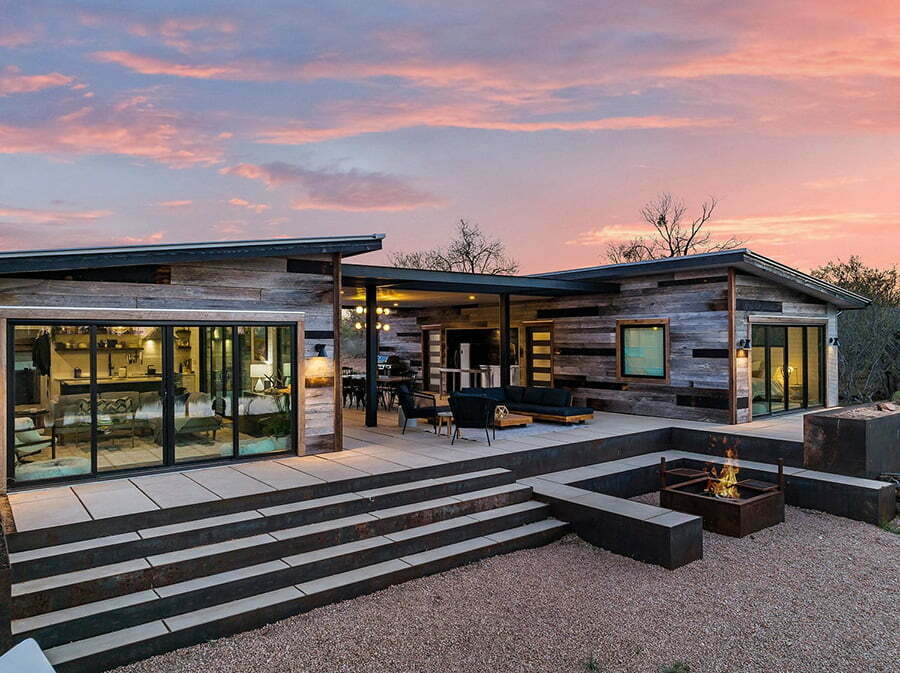 Reclaimed Space builds sustainable modular living. They have small homes, cottages, and even commercial projects. The company is based in Lockhart, TX.
They have various home models to check out. There's the Llano Breeze, Powderhorn, Medina Overlook, La Arboleda, and more.
Meridian Homes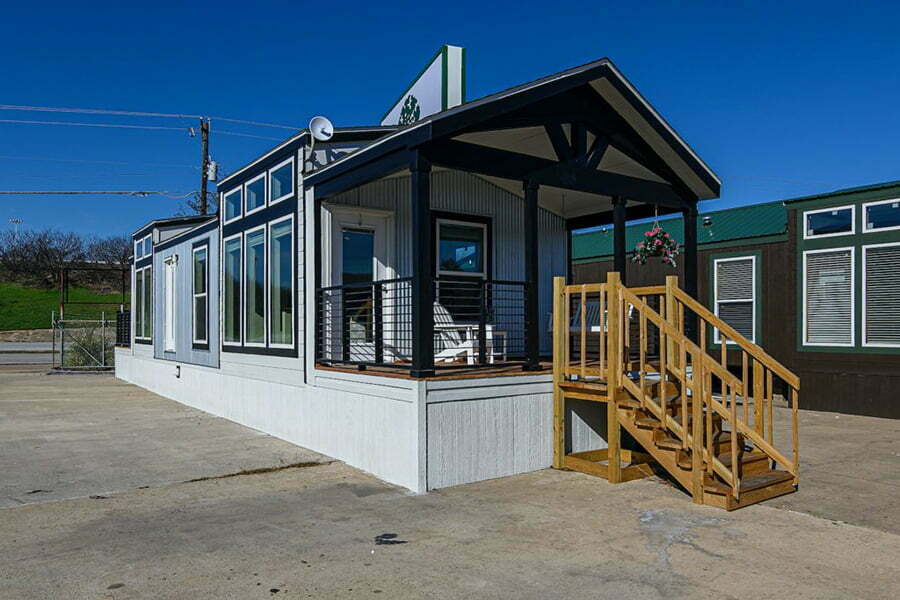 Meridian Homes give you affordable luxury. Their homes are built in a controlled-factory setting and transported and installed to your location. They have a team that knows all the details of your preferences! Rest assured, your home is built to fit your lifestyle.
Taurus 9366 is a beautiful home with four beds and two baths. It has a total area of 1804 sqft. This home is perfect for big families looking for a home that is both affordable and luxurious.
Related reading: