Last updated on January 31, 2023
These are the top manufacturers in Wyoming that make the best modular and prefab homes. Read on!
Wyoming is a perfect location for prefab, manufactured, and mobile homes. You will see many of them as you travel across this beautiful state. Manufacturers here take advantage of the state's dense forests.
With the cool climate of Wyoming, builders focus on home insulation. Prefab and modular homes fit right in. It's not only affordable, but it's also customizable to fit any location. Delivery might be challenging, but housing companies have already set up their methods to make delivery safe and easy.
Check out our digest of manufactured home providers in Wyoming below.
Table of Contents
Mountain View Custom Homes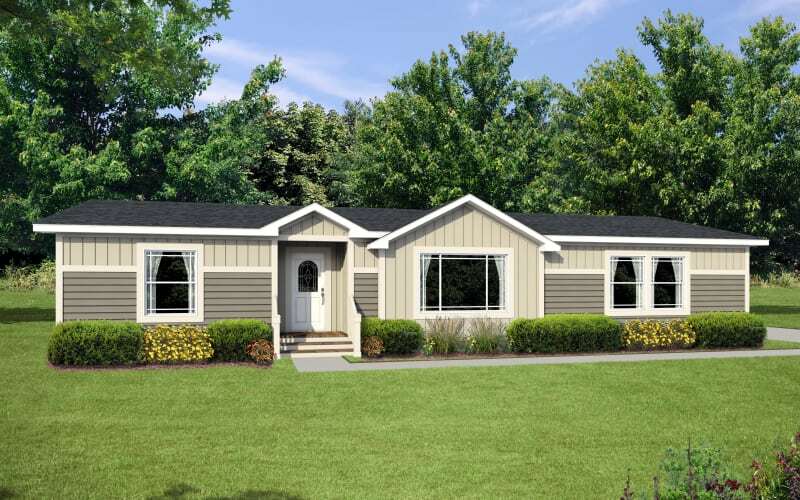 Mountain View Custom Homes is one of Wyoming's premiere retailers of high-quality prefab homes. They have years of experience in building modular homes. Thus, it's safe to say that you're in good hands.
Central Great Plains is a featured home built by Champion Homes. It's a 1740 sqft home with three beds and two baths. It has a kitchen with modern appliances, a center countertop, and a separate dining area. There's also the spacious family room for your game nights.
Kit Custom Homebuilders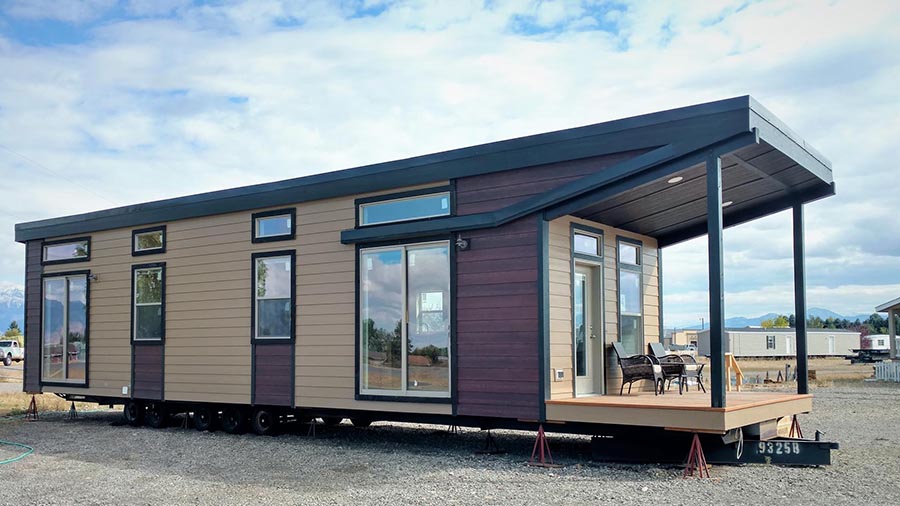 Kit Custom Homebuilders is a reputable manufacturer of prefab homes in Wyoming. They also have locations in other states, including California, Colorado, Idaho, and more. Shop homes from the company's extensive home floor plans.
The Cedar Canyon by MH Advantage is a big home with 1173 sqft of living space. It has three baths and two bedrooms. This home is completely customizable from the bathroom additions, the countertops, the flooring, and more. Check out the site for more specifications and price quotes.
Clayton Homes Wyoming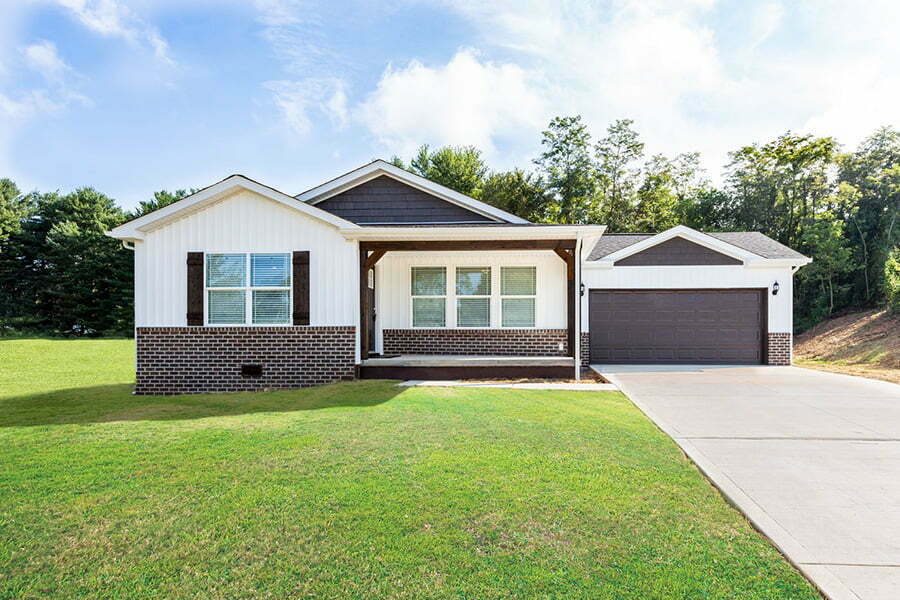 Clayton Homes is where you go if you're looking for modern prefabricated homes based in Cheyenne. Aside from the great design, they also offer some of the lowest home prices all year round.
The SUM3068A is a budget-friendly home with three beds, two baths, and a total living space of 1865 sqft. It features a covered entry, a porch, a kitchen island, an open floor plan to maximize space, and more.
Furthermore, this house is built with drywall, cross-mod, and other additional features.
Big Mountain Homes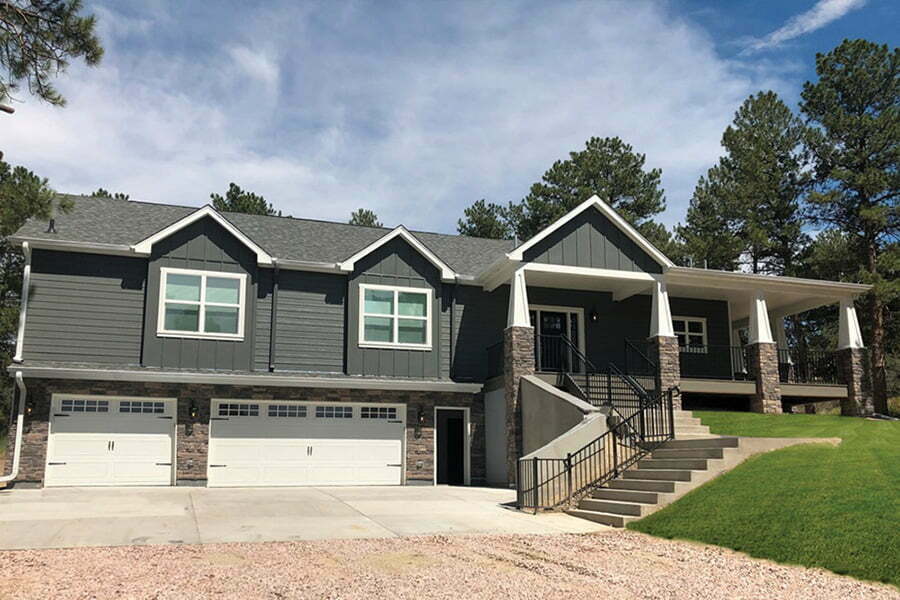 Big Mountain Homes specialize in manufactured and modular homes built according to your needs and lifestyles. The company is based in Wyoming but serves clients in Montana and nearby areas. They have several styles on their sites, including BonnaVilla, BellaVista, and others.
Sequioa is a BellaVista series. It has four beds and four baths with a total living area of 2370 sqft. It's a cape cod roof option with many things to offer. Features include a morning room, a family room, and a spacious chef's kitchen with an island.
A similar model is the Adam, with three beds and two baths. It has the same living space of 2370 sqft. However, this house has a uniquely-shaped kitchen. This open floor plan design gives you more space than you already have in your home.
Impresa Modular Wyoming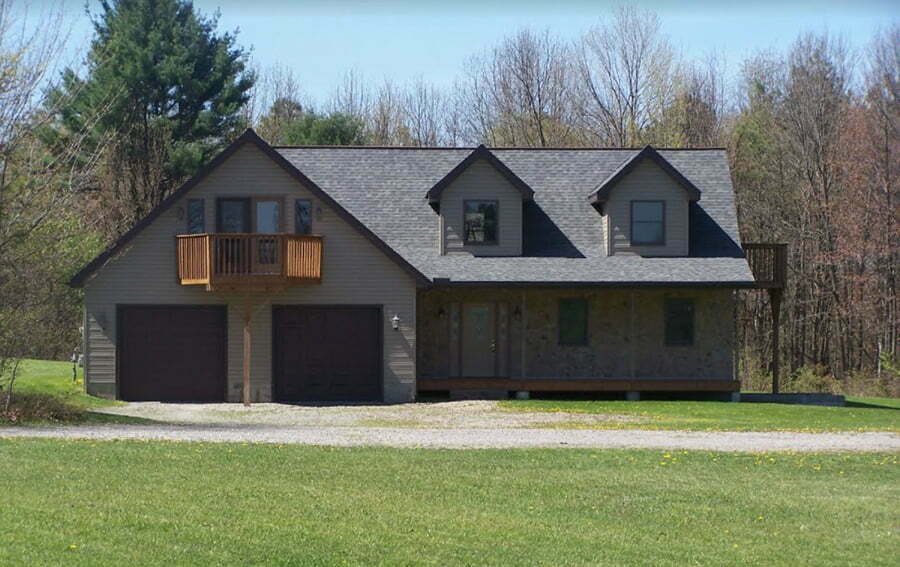 Impresa Modular is one of the oldest and biggest names in the housing industry. They have designs ranging from 500 to 3500 sqft homes with flexible floorplans. There's a cape rod, ranch, two-story, chalet, and others. Impresa Modular gives you the best building methods and approaches to custom-make your home.
New Paris is a featured home from the Barclay collection. It has 2200 sqft of living space, three beds, and two baths. This is a one-level home with an optional serenity shower, stairwell, fireplace cabs, etc.
Method Homes Wyoming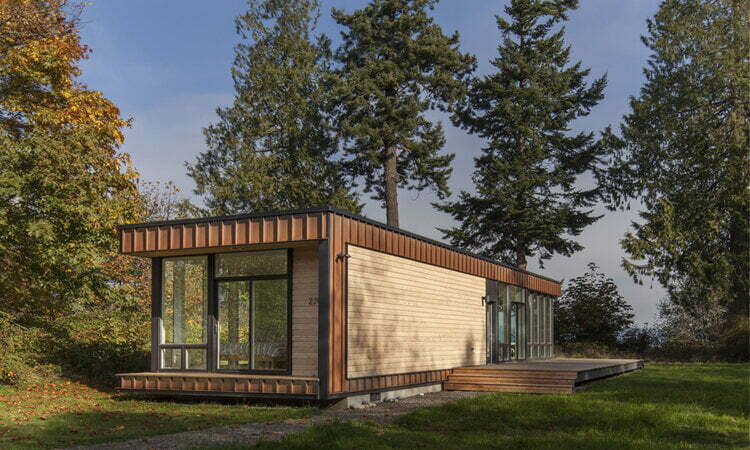 Method Homes in Wyoming is one of the best residential and commercial manufacturer providers. The company reimagines home buildings with precision-engineered prefab structures for its clients. Method Homes was founded in 2007, and it's been an award-winning builder since then.
Jackson Hole is a custom home designed by Elemental Architecture in Jackson Hole, Wyoming. It's a residential home with a 2788 sqft prefab home. This house is perfect for those who love cooking, with its modern kitchen and kitchen island.
There's also a featured open space for BBQ nights, game nights, and bonding with guests and families, much like a veranda.
Fairground Homes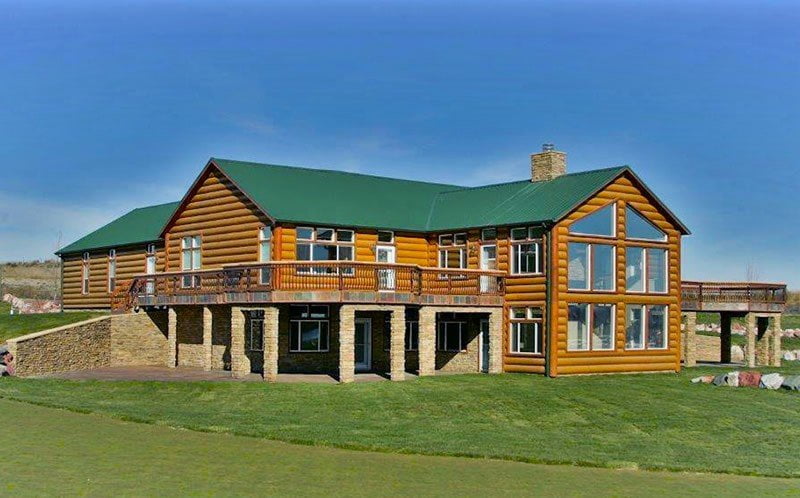 Fairground Homes features a wide range of floor plans you can customize. Aside from prefab homes, they also sell used manufactured homes. They also buy and trade too. The Fairground has a selection of show homes available on their lot. You can go to their site and check out their homes personally.
Redman Premier is from the Redman Homes collection. Homes in those series typically have three to four bedrooms and range from 1173 to 2204 sqft.
The Auburn 870 from the Redman Premier has 1856 sqft of living space. It has three beds and two baths. This home is built with the federal HUD building code in mind.
Northstar Homes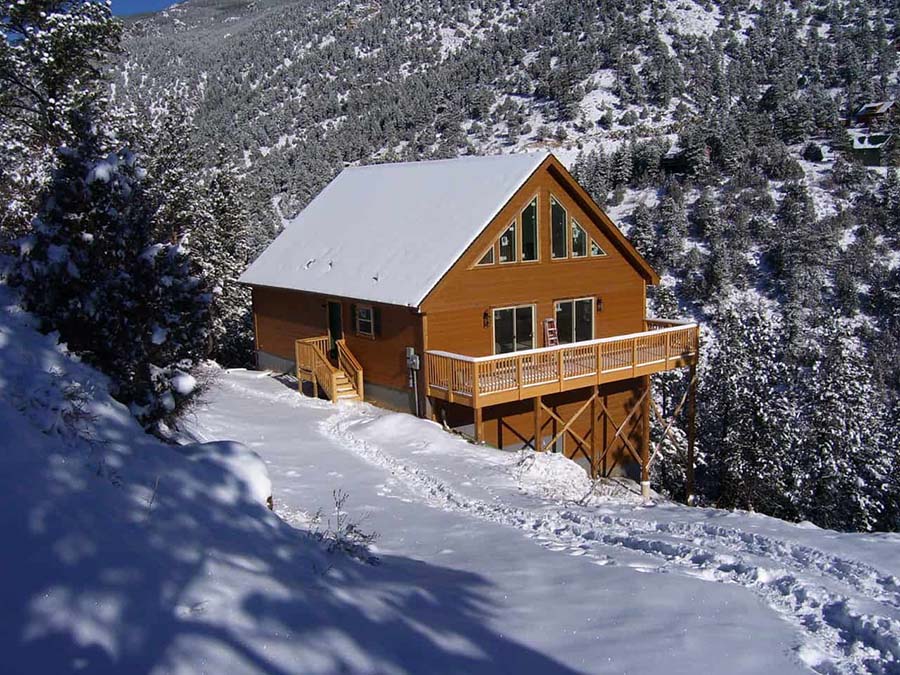 Northstar Homes are all about system-built homes. They offer turn-key solutions for design, construction, delivery, and finishing. Whatever dream house you have, you tell their team, and they'll build it for you according to your specifications and more.
Blue River is a beautiful home with three bedrooms, two baths, and a total living space of 2236 sqft. This is a cape cod rustic home perfect for a cabin or a vacation home. It has board and batt accents and patina metal roofs. This home is your ultimate escape from the noise of the city.
Sheridan Homes
Sheridan Homes makes it possible for you to realize your dreams for your family efficiently. They are located in Sheridan, Wyoming, and partner with Kit Homebuilders and Family Built Homes of Gering for their home floor plans.
KIT Custom Homebuilders build Meadow Ranch. It's a beautifully designed house with a family-size dining room, a modern kitchen with an island, an integrated covered porch, and more. It has two beds, two baths, and a total space of 1682 sqft.
Check their site to schedule a tour.
Integrity Timber Frames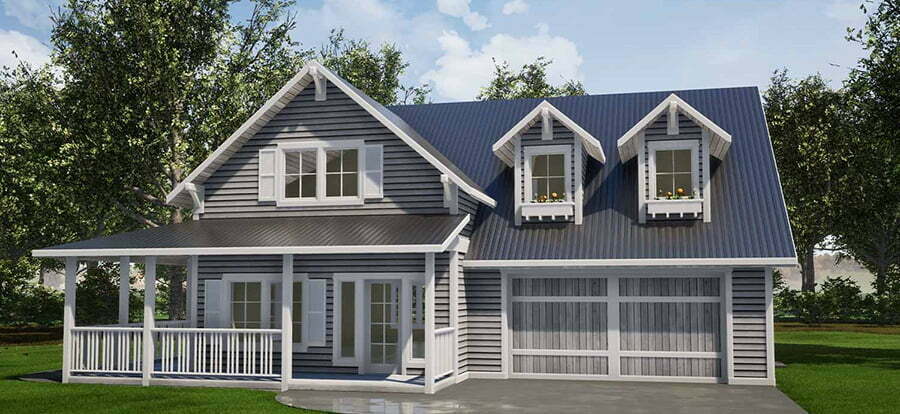 Integrity Timber Homes is one of Wyoming's best for cabins, ADU kits, and prefab homes. The company transforms the home building process and makes modern approaches for efficiency and affordability. They use high-quality materials and sustainable methods to save time and money.
The Beavercreek Timber Cabin is a two-bedroom house. It has two full baths and one half bath. It's a small home with an additional garage to add to the rustic charm. This house has a total living space of 1238 sqft. It's a fitting ADU if you want additional home space, an extra tiny house for your inlaws, or others.
Iseman Homes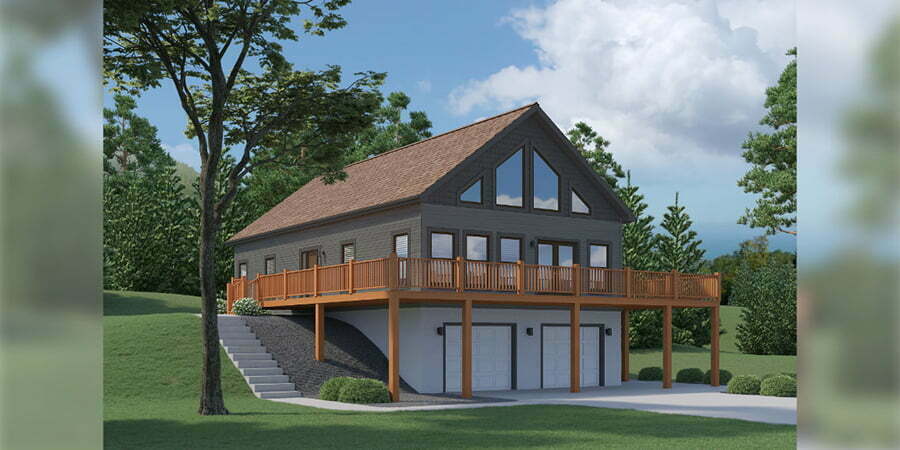 Iseman Homes is a trusted name in Gillette regarding prefab housing, manufactured or modular structures. It has the largest house inventory in Gillette, Wyoming, and surrounding states.
Their 100th Anniversary Home is a featured house. It comes with three bedrooms and two baths. This house has a total space of 1512 sqft and a base price of $234,765. Features include a large kitchen, a flex room, a butler's pantry, and an entertainment center too.
Champion Home Builders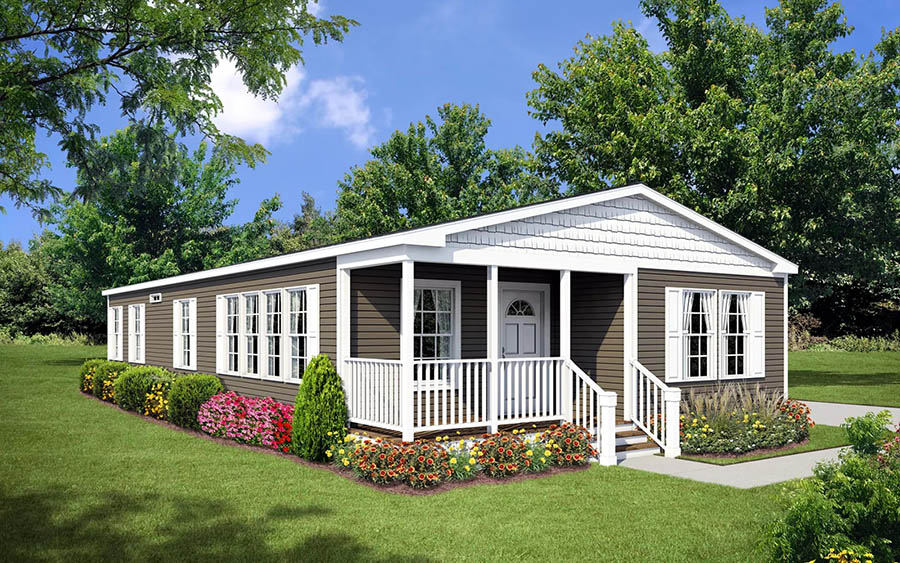 Champion Home Builders has all the homes you need for you and your family. Pursuit XL 005 is a featured home. It has 1624 sqft of living space, three bedrooms, and two bathrooms.
This multi-section home is built according to the federal building code. The base price for this home is $227,737. One of its selling factors is the beautiful kitchen with a center island. It's perfect for entertaining guests while preparing meals.
Factory Homes Outlet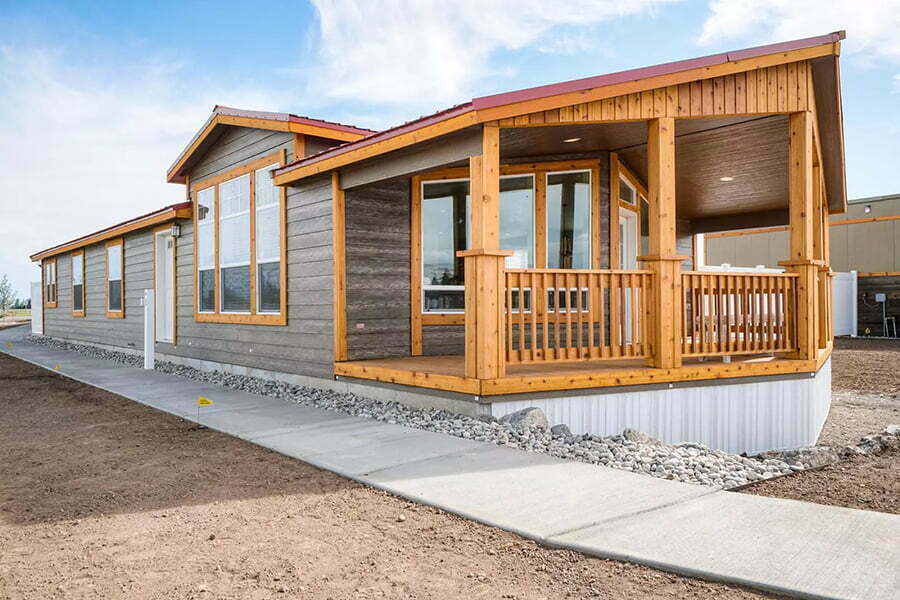 Factory Homes Outlet offers expertise, quality, value, and great support. They have more than 30 years of experience in the industry. Thus, they can guide you in your decisions for your manufactured home.
Crystal Bay 4603C is a featured home with 1602 sqft of living space. It has two beds and two baths. Exterior features include architectural shingles, black porch lights, and more. The kitchen is also beautifully made with all the modern appliances you could ask for.
Zook Cabins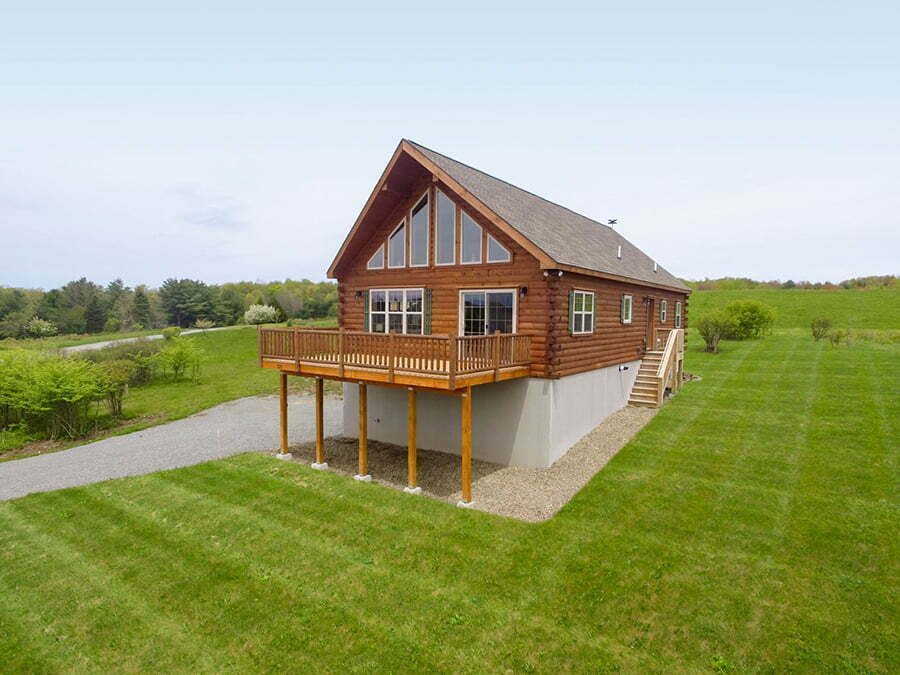 Zook Cabins offer high-quality and luxurious prefab homes. These homes are all fully customizable and affordable too. Zook cabins are state approved and are inspected before delivery and after installment.
The Homestead Modern Cabin is a modern-style prefab home. It comes in different sizes from 1662 sqft to 2037 sqft. The smallest model in the series is a 1662 sqft home with one bedroom and one bath on the first level. It features a side porch, a kitchen, separate dining, and a family room. This home also comes with a spacious laundry area.
The second floor is still unfinished. Thus, you have the freedom to design it the way you want your home to look.
Lindal Cedar Homes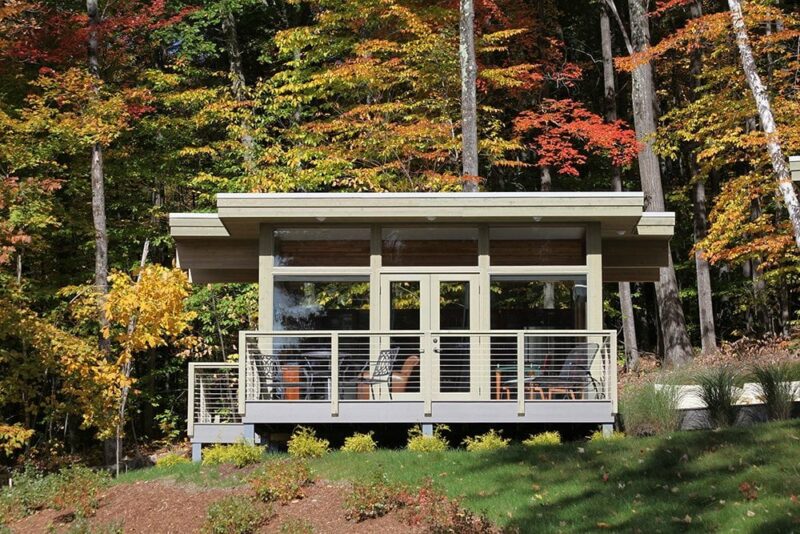 Lindal Cedar Homes give you timber homes of the highest quality and value. It's an independent home dealer in Wyoming ready to help you design and construct your new Lindal dream home.
Birch 747 is a featured home from the Small Lindal Homes series. This is a one-bedroom and bath home with the main bedroom on the upper level of the house. The house has a total area of 747 sqft, complete with a double-car garage with two large storage units.
This house is an excellent ADU for your inlaws, a rental, or a bachelor home for young professionals.
IronTown Homes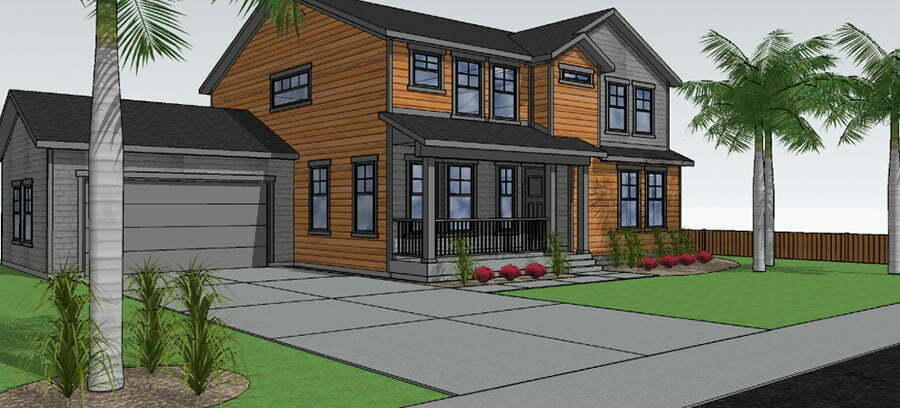 IronTown Homes give you high-quality modular residential and commercial construction. They take on small and huge projects to the best of their abilities. You can choose from their standard and traditional style prefab homes, multi-family houses, or sledhaus/ADUs.
The original SLEDhaus is a 572 sqft space with a 222 sqft loft. The entire living area is 794 sqft. This includes a full-sized kitchen and bath, a deck, and a primary bedroom. It also has a patio door leading to a wonderful outdoor experience!
Suburban Prefab Homes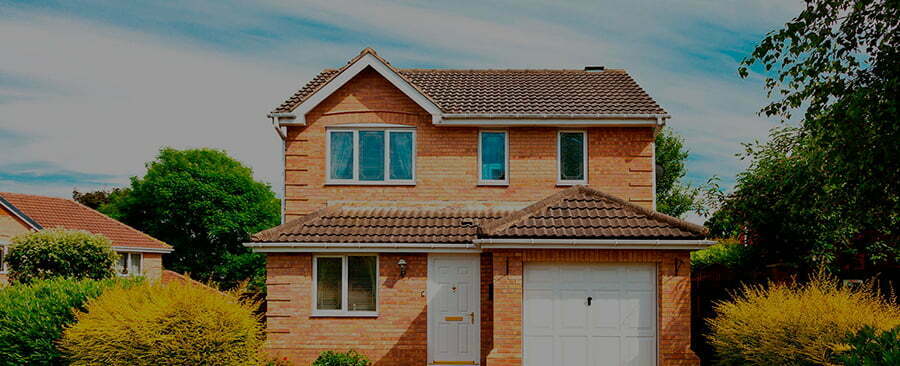 Suburban Prefab Homes in Wyoming offers free price quotes. The company is always ready to help you resolve any questions about your home. They also give helpful and educated recommendations to improve your prefab homes. Call their lines today for a free estimate for your prefab dream home.
Nelson Homes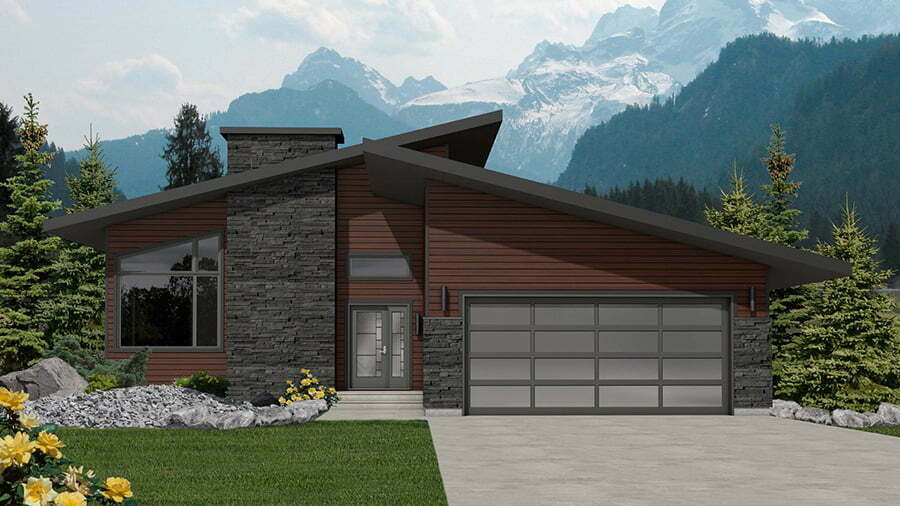 Nelson Homes has locations throughout the country. Thus, you have somewhere to go when you want to check quality houses wherever you are in the US. The company was founded in 1958, and since then, Nelson Homes has provided clients with high-quality and value-priced homes.
Aries is a featured home with 620 sqft of living space. It has one bed and one bath. This prefab house is perfect as a second dwelling for your inlaws, a home office, and more. It features a spacious primary bedroom, a kitchen with modern appliances, dining, and all the other amenities you need in a home.
Thunder Basin Homes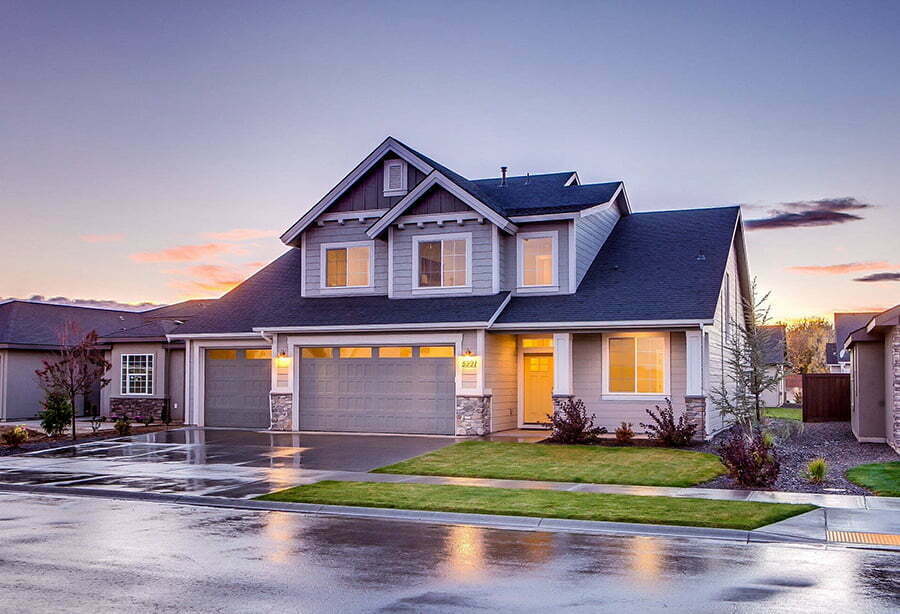 Get your custom-built prefab home from Thunder Basin Homes. They are based in Gillette, WY, and are available for a tour during office hours. The company teams up with Dutch Homes and Schult Homes to give their clients an extensive list of prefab homes.
Lifestyle 215 from the Lifestyle Collection is a beautiful featured home from Schult Homes. It's a one-level home with one bedroom and one bath. There's a kitchen and dining area, a living room, and a hall leading to the bedroom. What it lacks in space, it makes up in design and affordability.
Schroeder American Homes
Schroeder American Homes is your independent dealer of Champion Homes and Commodore Homes. They are one of the largest modular manufacturers in the country as well. This means you could browse and choose from many home floor plans, customization options, and designs.
The SG55 built by Champion Homes has a base price of $256,450. It is one bed and one-bath home with a total living space of 834 sqft. This single-section home means everything is seen from one vantage point. The house has all the amenities, including the dining, kitchen, living room, and others.
Cliffview Homes

Cliffview Homes is your one-stop shop for modular and manufactured homes. The company is based in Riverton, Wyoming, and is known for its durable, high-quality, affordable homes. Their homes start at $99,200.
The Central Great Plains N860 home is a multi-section house with 1600 sqft of space. It has three beds and two baths. The home is built with the HUD building code in mind. Rest assured, your home is safe and durable for your family. Features include a spacious dining area, a kitchen island, a living room for family nights, and a laundry room.
Teton Truss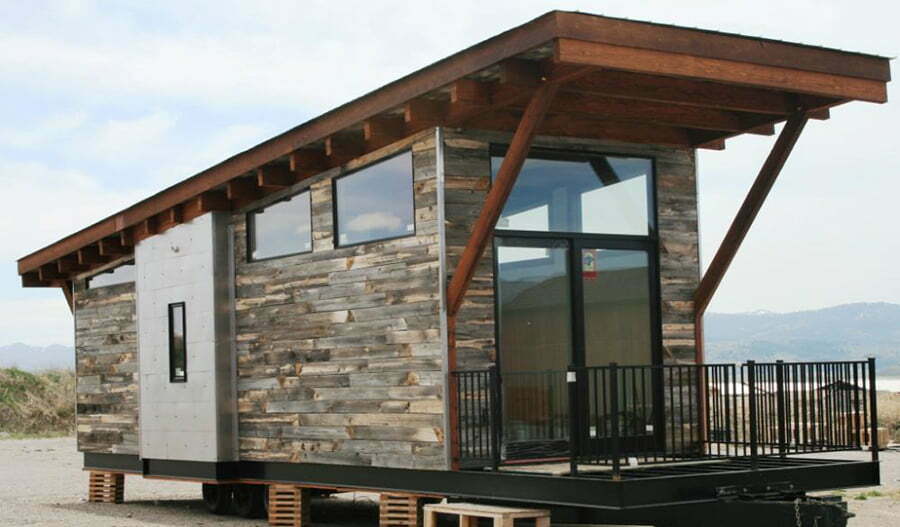 Teton Truss is a company committed to helping homebuyers get the house they dream of for their families. They use the highest industry standards to design home trusses. This ensures that all their prefab homes are durable regardless of the weather and other conditions.
Wedge is a featured tiny house with 700 sqft of living space. It has two bedrooms and a vaulted living room. This small prefab home also has a kitchen area. It's the perfect quaint tiny home for your weekend getaway, mini vacations, or even an extra income as a rental.
Related reading: