Last updated on January 24, 2023
Here are the best manufacturers of modular and prefab homes in the state of Tennessee. Read on!
Tennessee loves its people, the affordable living, the picturesque mountain ranges, and the landscapes. There are so many things that this state offers. Tennessee welcomes you regardless of where you are or where you intend to put down roots.
Don't worry about the high-rate insulation in Tennessee, thanks to the subtropical climate. But the prefabs here need to have a well-equipped AC system.
Unless you want to build a cabin in the mountains, delivering modular homes to the state's valleys won't be an issue. The housing price is about the national average, so prefabs will help you save.
Check out the modular and prefab home manufacturers in your area included on this list.
Table of Contents
DVLY Tennessee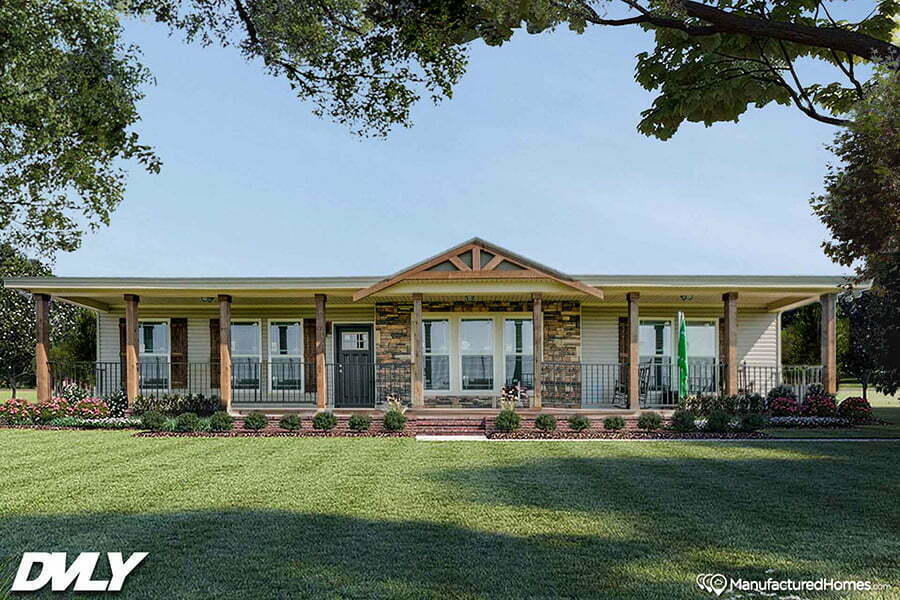 DVLY is Deer Valley Homebuilders of Tennessee. It has five locations in the state alone. They also partner with four other manufacturers for more options and house plans. This includes Dinkins Home Center, Dick Moore Housing, Steve's Home Center, and Tennessee Modular.
Their Nativ Living Series, a collaboration with Mossy Oak, is a series of beautiful cabins that are perfect for those with active lifestyles. The collection has four different homes you can choose from.
The Sozo WL 8030 model has three beds, two baths, and a total living space of 2280 sqft. It's elegant and has all the features that a modern homeowner needs. This home has an expansive living area that opens to the other parts of the house, such as the gourmet kitchen, the banquet-size dining, and more.
DVELE Tennessee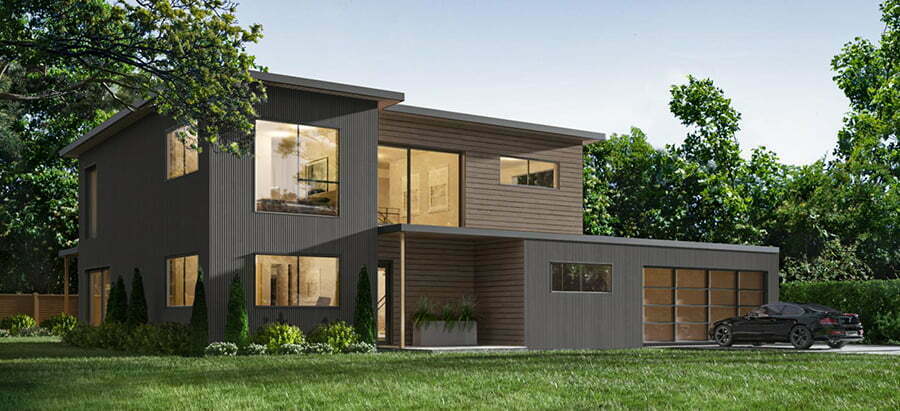 DVELE is your luxury prefab home manufacturer based in Tennessee. They have high-end prefab custom homes from their two-story homes, single-story, and more.
Their Salt Point home, for example, is a 3022 sqft home with four beds and three baths. The starting price is $750K. Two bedrooms of this home share a grand bathroom, and the third room have a huge full bath. The exterior features an aluminum window frame and dual-toned metal sidings.
Another home model is their single-story home with typically 2498 sqft and starts at $675K. It has four beds, three full baths, and one half-bath. Check out their website for more home models.
Impresa Modular Tennessee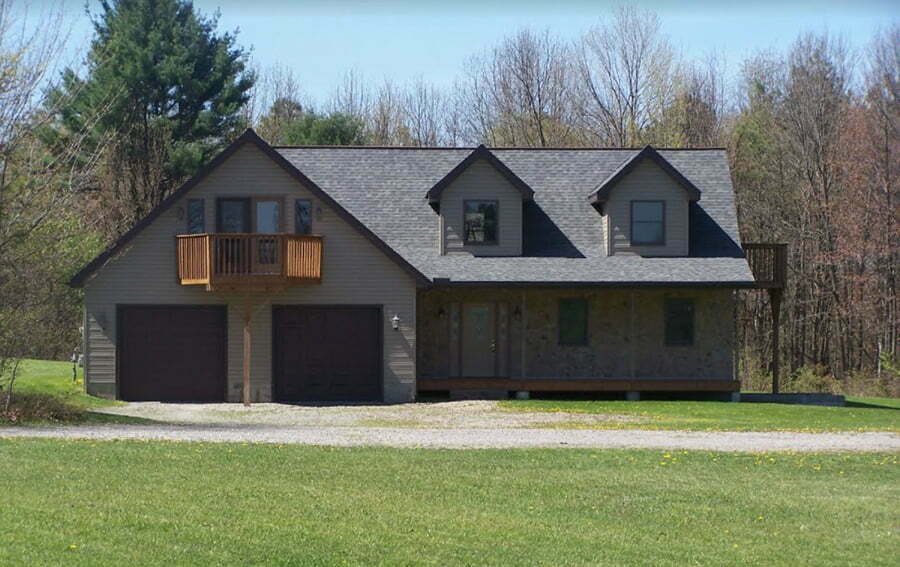 Impresa Modular is one of the most prominent home builders in the country, with remote locations scattered throughout the country. Their catalog of home plans has several categories, including the ranch, two-story, split foyer, multi-level, cape, and more.
With Impresa Modular, you get a fully customizable home with all the basic options. If you already have a plan, they can take and modularize it.
The Barclay is a cape model home. They assemble the home until the second level and will finish and complete everything on the second floor on sire. This home has three bedrooms, two full baths, and one half-bath. It's beautiful but simple. Added features are a porch and a fireplace. It has a total living space of 1315 sqft.
Lindal Cedar Homes Tennessee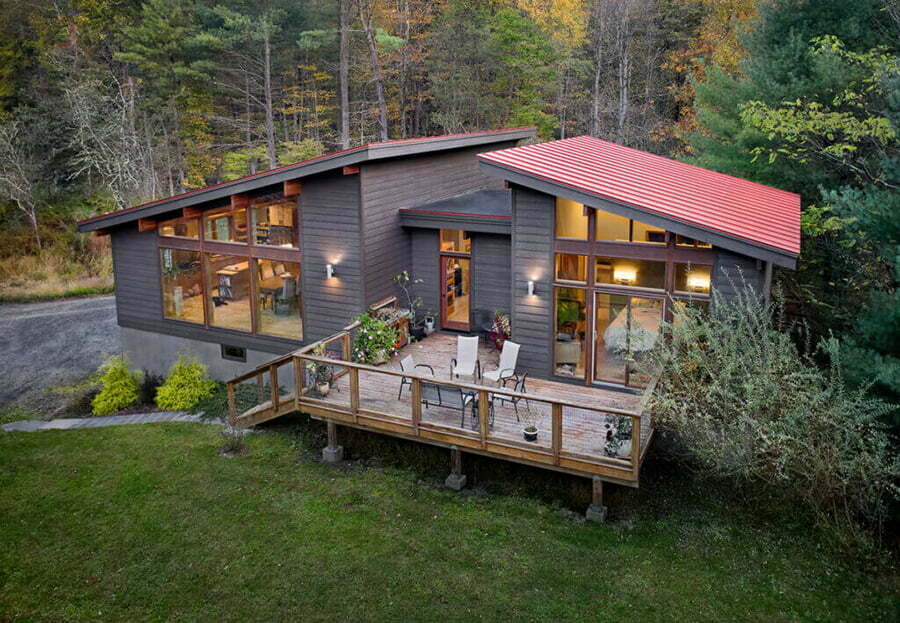 Lindal Cedar Homes is your premier home builder throughout Tennessee, Southern Kentucky, and Western North Carolina. For 75 years, the company has built 50,000 posts and beam Lindal homes. The goal has always been the same, to provide families with the homes of their dreams.
The Quick Ship Ash 1626 has two bedrooms and two baths, and the main bedroom is located on the main level. This home has a total living area of 1626 sqft. This home is composed of several barn-like structures connected by a flat-roofed entry.
There's also a sunroom, office, and even a dog wash addition too. This home is part of the Lindal Quick Ship Program, a collection of beautiful homes with optional revisions depending on the owners' preferences, budget, and lifestyle.
Sunshine Homes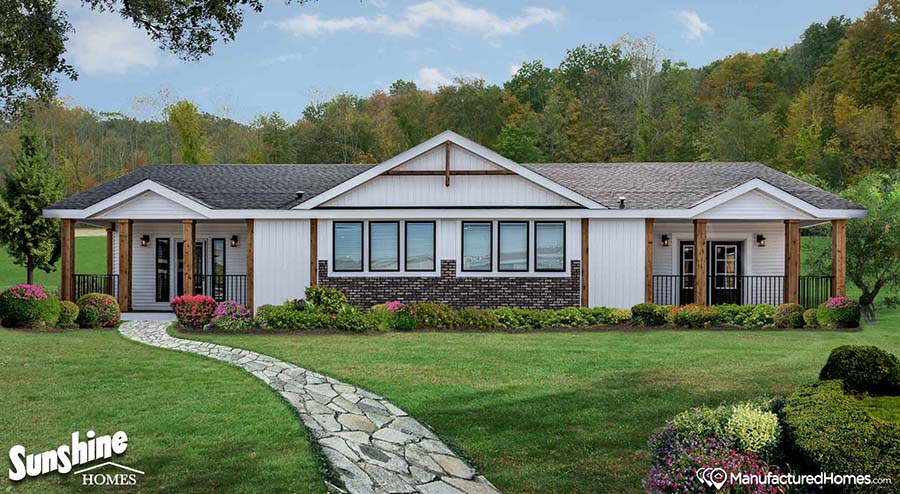 Sunshine Homes is a Tennessee-based manufactured home builder with several retailers around the state. They have a selection of homes from single-wide, doublewide, modular, mobile, and prefab structures.
Sunshine Homes also partner with Arrowhead Home Sales, Kelly Mobile Homes, Monroe County, and others. This means more options for home styles for their clients.
The Prime /PRI3270 is from the Hybrid series of sunshine Homes. It features a gourmet-type kitchen with lots of storage and cabinets and a center island for entertaining family and friends. This home has four bedrooms, three full baths, and a total living area of 1980 sqft.
BluHomes Tennessee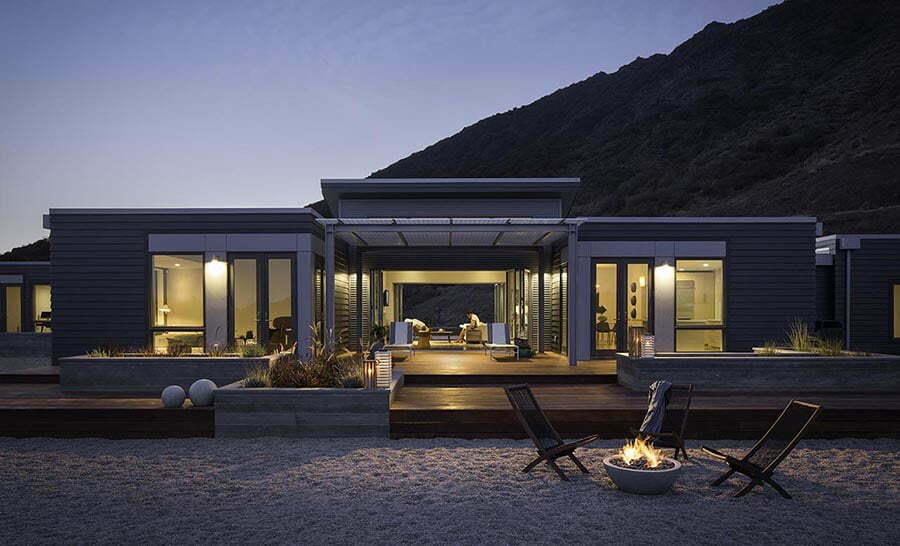 Get a modern modular home today at BluHomes. It continues to be an unrivaled choice for modular homes due to its resilient, health-promoting, and stunningly modern designs. The company's core principle is to create a home with a positive environmental impact.
One of their features homes is the Origin 1000. This is a contemporary, mid-century house with features and amenities for an urban lifestyle. It has an in-law suite built with the WUI fire codes in mind.
The Origin 1000 has two beds, two baths, and a total living space of 1000 sqft. The starting price for this home is $430K. Other features are built-in deck trellises, a modern roofline, every room access to the outside space, and more.
Clayton Homes Tennessee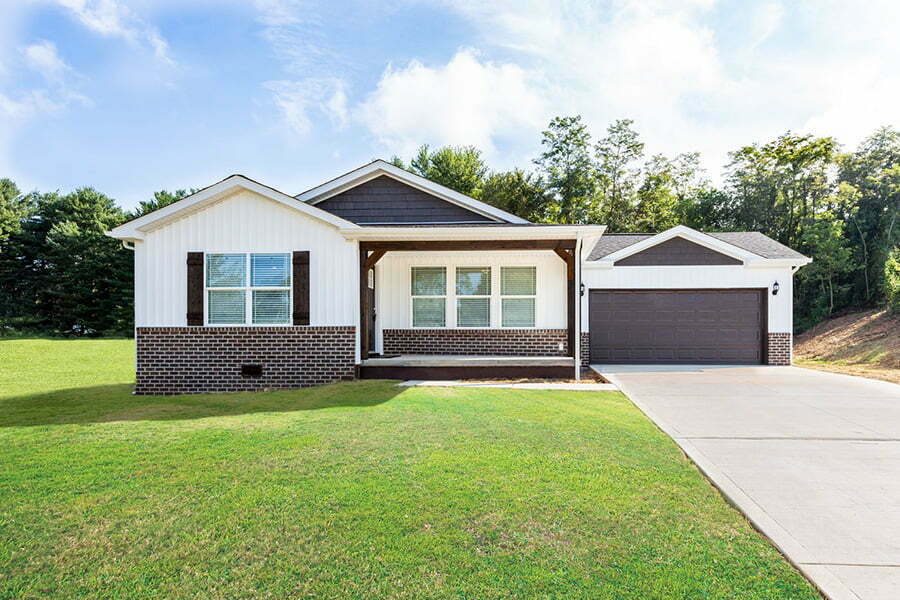 Clayton Homes opens doors for families and better lives. They're not just building houses; they're creating dream homes. They have floor plans ready and several additional features you can add to your home based on your lifestyle and budget.
Kennesaw Elite is a featured home and is currently in stock. You can grab and purchase it right away without hassle! This home has four beds, two baths, and a total living space of 2006 sqft.
All three rooms share one full bath, while the primary bedroom has its spacious full bath. There's also a kitchen, an optional island for entertaining guests, and a dining area that leads to the living room.
Meadows Homes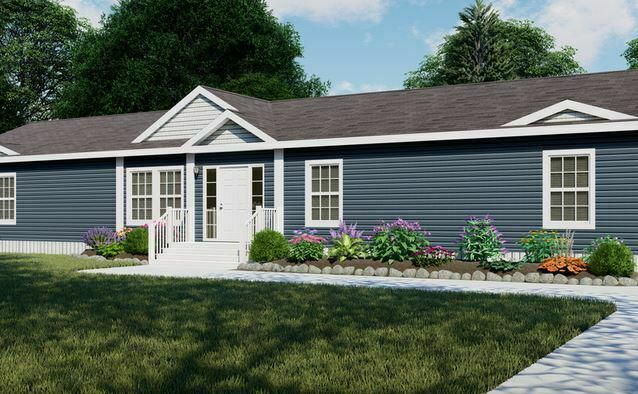 Meadows Homes close great deals every day for excellent reasons. They have four locations across Tennessee, making it easier for you to pick the home in the location near you.
The company won the Readers' Choice Awards this year by the Herald-Citizen, and that's due to its high-quality homes and epic customer service.
They have overstock homes today and are ready for immediate delivery. Get your dream home in as fast as a month. Cambridge, for example, is a beautiful family home. There are four beds, two full baths, and a total space of 1768 sqft.
Check out their official website for more home models.
Champion Home Builders Tennessee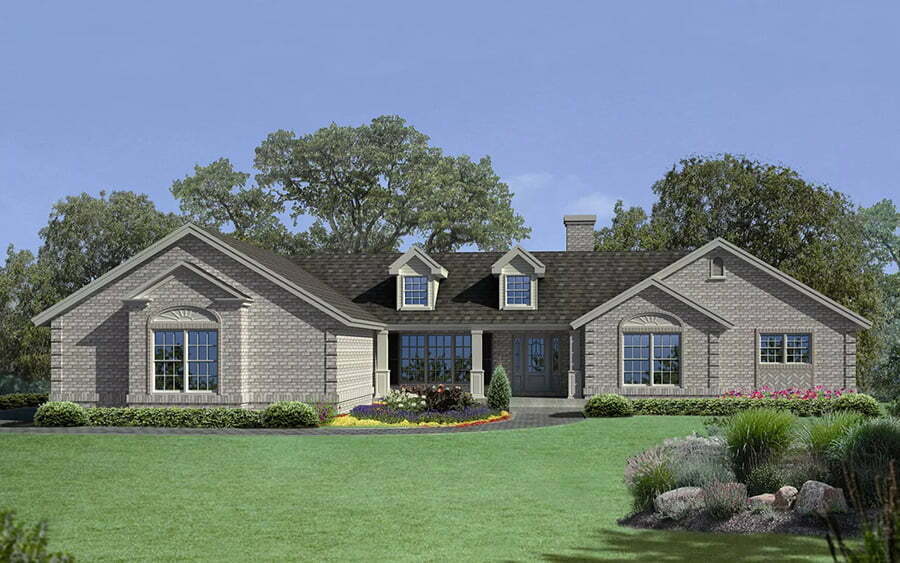 Champion Home Builders has a facility in Dresden, Tennessee. For years, the company has helped families achieve their ultimate American Dream of owning their own homes. They also serve clients in Alabama, Arkansas, Illinois, Indiana, Kansas, Kentucky, Louisiana, Mississippi, Missouri, Oklahoma, and Texas.
CustomSmart Homes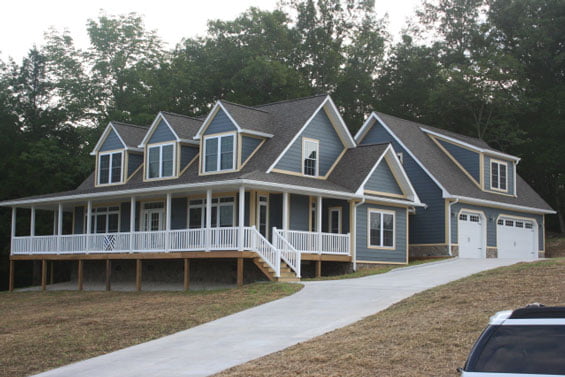 CustomSmart Homes is a reputable and respected modular house builder in Tennessee and Virginia. They have made their process as efficient as possible to ensure that clients get their homes at almost half the time compared to the competition.
They don't only have prefab structures, they also offer custom modular homes, energy solutions, design and build services, etc.
Fremont is a featured home and is also a Nationwide Homes product. It's a homestead design with a total space of 1386 sqft. It has three beds, two baths, and a beautiful covered porch perfect for relaxation.
LoganGate Timber Homes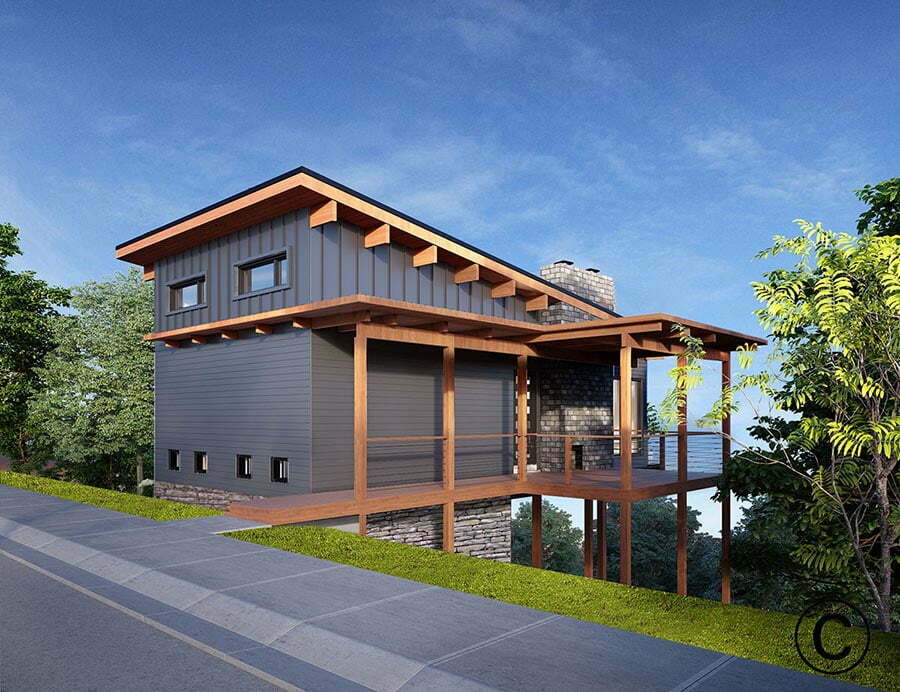 LoganGate Timber Homes build some of the most beautiful and coziest log cabins in the state. Their prefab timber homes are designed and built to last a lifetime. The company specializes in modern post and beam homes, chalet timber, timber frame cabins, and more.
The chalet homes alone have three different styles. There's the chalet timber homes, the chalet with wing, and the grand chalet. The grand chalet is the biggest model of them all. Getting through the foyer, you're greeted with a great high-ceilinged room.
The grand chalet is the perfect home for prominent families or families that love hosting dinners, BBQ nights, and holiday getaway for family and friends.
Affinity Building Systems
Affinity Building Systems give you elegant and everlasting modular homes. The company has many available home floorplans, and all plans are customizable depending on your preference, lifestyle, location, and budget.
As for collections, they have One-story, Two-story, Cherokee Rose, Hurricane Ian rebuild, and Cape collections. An example from their home models is the Wickliffe Versions, a home that's designed to survive hurricanes and storms.
This home has a total living space of 1350 sqft and 1500 sqft under the roof. There are three bedrooms and two baths. There's a beautiful covered porch, a separate kitchen, and a shared dining and living room area.
Yess Home Center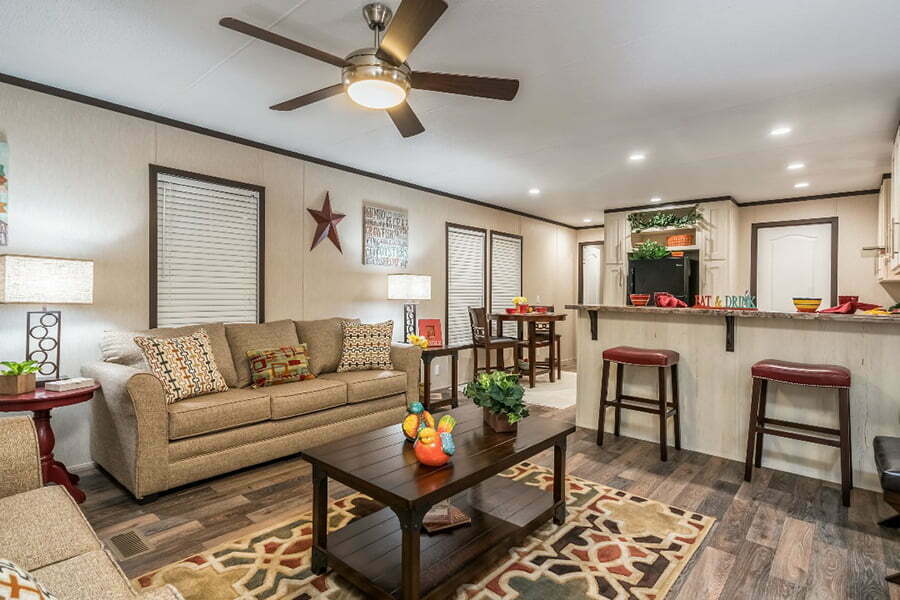 Yess Home Center is the home of the Yess man and woman! It's a company with a full-service retailer of modular and manufactured home providers based in Sparta, Tennessee. They also serve clients throughout Georgia and Northern Florida.
One of their featured homes is from their Cottage series, the Coach House. This home has three beds, two baths, and a total living space of 1980 sqft. Franklin Homes build Coach House and, thus, has all the features of a standard modern Franklin creation.
The Coach House has a spacious living room that leads to the modern kitchen with a center island snack bar. There's also a large family room and a double-door entry study.
Smarter Living Homes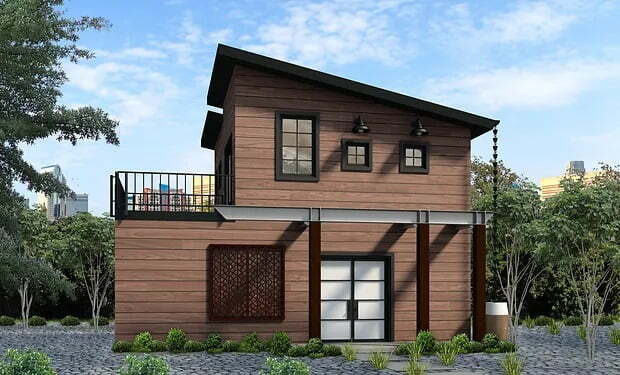 Smarter Living Homes builds homes with great goals that inspire healthy living and sustainable behaviors and promote connectedness. The company also offers financing services as well.
There are many smart home designs in the catalog. The Gulch is always a client favorite among the house plans available. It comes in two different layouts – Gulch 2A and 2B. Gulch 2A has 830 sqft space with two bedrooms and one bath. It features a beautiful patio on the first floor and a balcony on the second.
It's a perfect bachelor home or a house for couples starting a new family. Check out the site for the purchasing price.
Family Dream Homes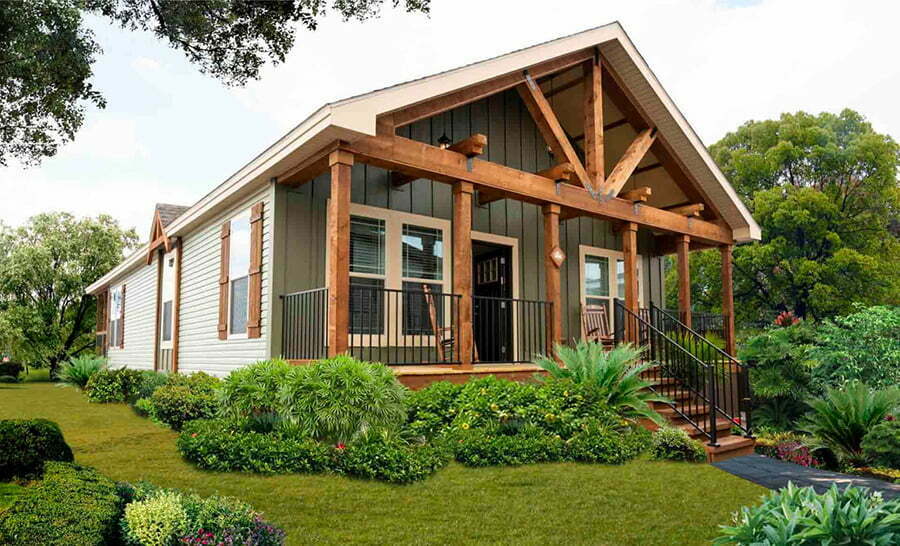 Family Dream Homes is another manufactured home provider in Tennessee. The company is big, with an extensive catalog of house styles. In fact, they have over 300 floorplans to choose from. If you're looking for a new prefab home in Tennessee, you should check out Family Dream Homes.
The Yule WL from the Woodland Series is an impressive home with all the features of a cozy family house. It has 2040 sqft of space, three bedrooms, and two baths. This is a ranch-style home perfect for country living.
Dutch Housing
Dutch Housing consistently delivers more for its clients. The company was founded in 1991, and it continues to be recognized for its high-quality and affordable homes. They have several styles that are fully customizable.
The Diamond series is one of the company's houses series. Monroe is one of the featured homes in the collection. It has three beds, two baths, and a total living space of 1066 sqft.
The primary bed has a grand full bath, while the other bedrooms share one outside bath. There's also an open kitchen and dining that leads to the living room.
Hilltop Structured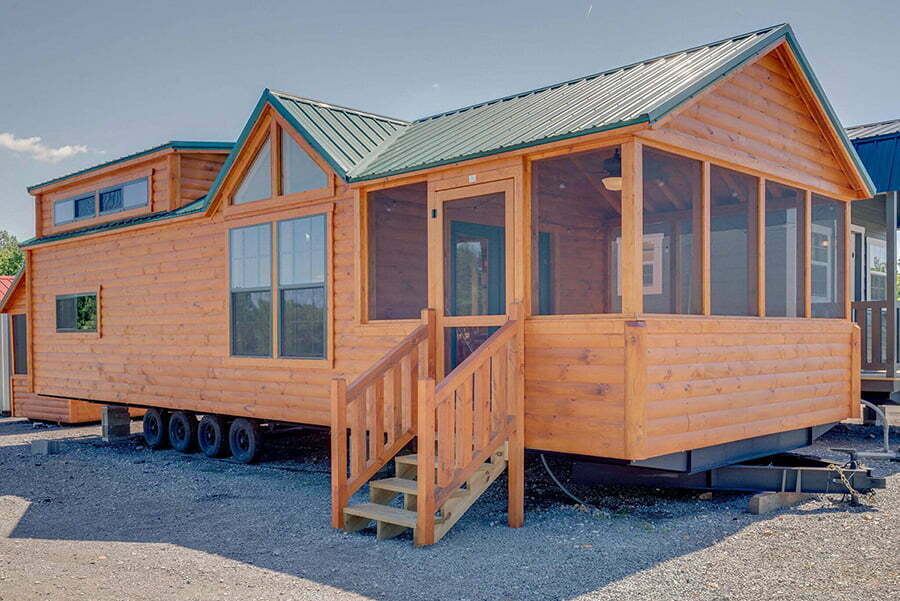 Hilltop Structures perfected their craft in creating a park-model RV cabin. For them, quality craftsmanship is a lifestyle. Aside from residential, they also have sheds and barns.
The Jefferson Utility Shed is just one of the many in the catalog. It comes with a 12-month warranty and is available in sizes from 12×20 to 16×40. These sheds are perfect for workshops, outdoor offices, pool houses, and more.
For their cabins, one example is Jefferson T Park Model. It's a one-bedroom cabin with one bath, a living room, and a quaint kitchen. Standard features include laminate flooring, a kitchen complete with rustic-feel cabinets, a built-in table, and much more.
Tennessee Modular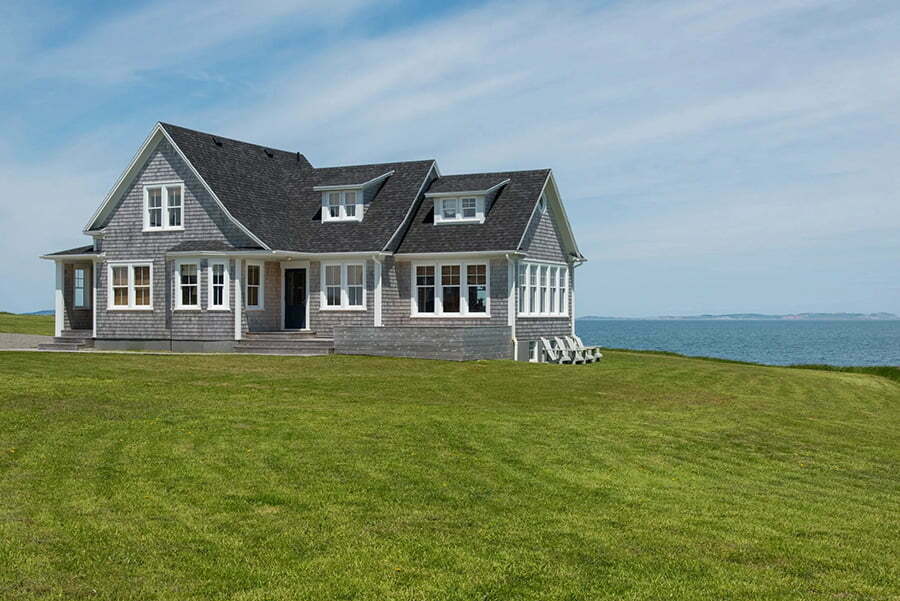 Tennessee Modular is your premier system-built housing in the state. One of the best things about this company is its 3D walk-thru. They have several models available for you to check and tour in the comforts of your homes. They've also partnered with Ritz-Craft for more options. You can either choose from their homestead or benchmark collection.
Suncrest Homes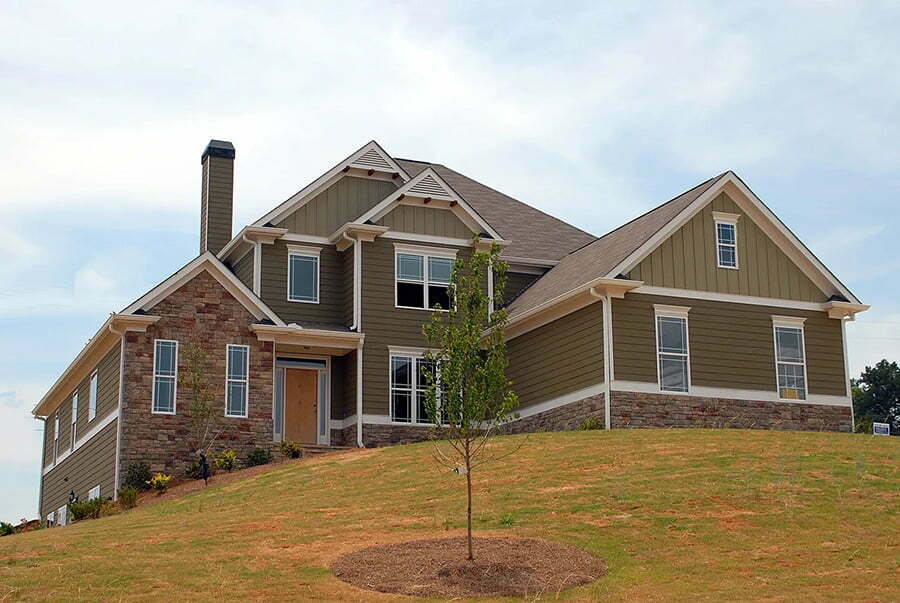 Suncrest Homes is a reliable contractor in Tennessee. Their main goal is to provide premier customer service to their client and ensure they have unparalleled experience from the beginning to the end. They don't have much information on the residential homes and other house plans they have.
However, they ensure that they don't leave their clients hanging. They communicate with their clients everything related to their project at hand. Check out their site or set an appointment with them today.
Tennessee Home Center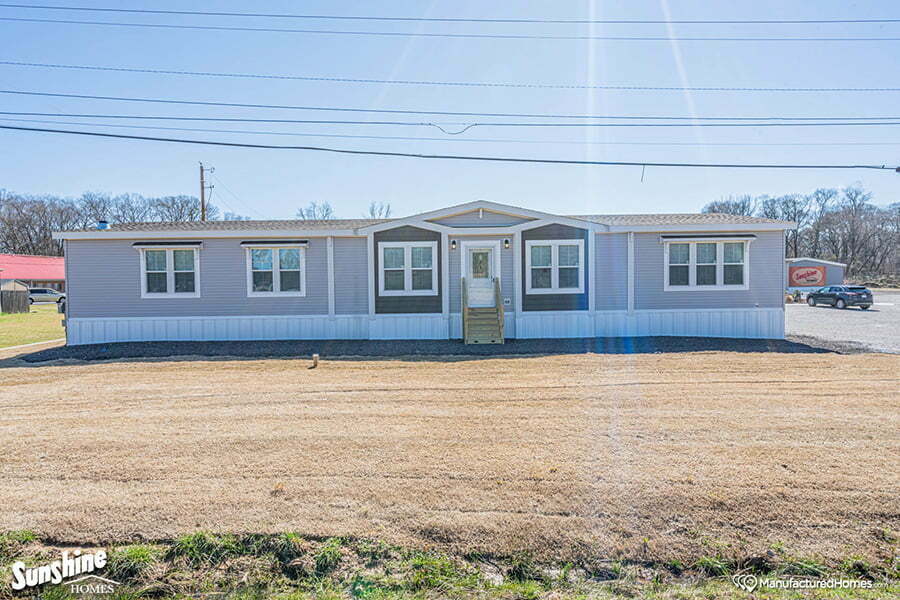 Tennessee Home Center is based in Humboldt, Tennessee. They have a team of professionals ready to take on your dream home project. They will guide you through the entire process, from the choice of design, floor plan, and all the other features you want to the final assembly of your home.
The company has several home series in its catalog. This means many choices to choose from. The capital series, for example, features Salem house.
The Salem home has three beds, two baths, and a total living space of 1140 sqft. It's a well-planned home perfect for those looking for a nesting house. This home has a large living room that leads to a u-shaped kitchen complete with modern appliances and built-in cabinets.
Oakwood Homes of Powell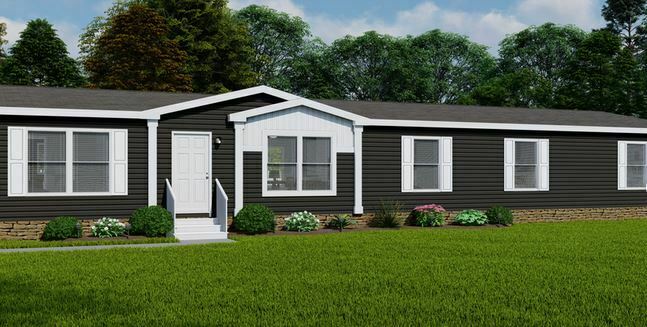 Another manufacturing company in the state is the Oakwood Homes of Powell. The company builds homes for better lives. The goal is to help clients find their dream homes and build them to last for generations.
All their manufactured homes are fully-customizable. Thus, you can create the perfect home for your family.
Montana is one of their featured homes. It has four beds, two baths, and a total space of 2280 sqft. The starting price for Montana is $149,999. Features include a bonus room, his and hers sink in the bath, a kitchen island, a utility room, and more.
LUV Homes
Are you looking for modern prefabricated homes? Check out Luv Homes of Kingsport. Like Oakwood Homes, it's also a manufacturer aiming to open better family doors. They have a catalog of smart houses, energy-efficient and affordable too.
The 1454 Carolina is a featured home. You can visit their site to schedule an appointment and tour the property. This house has four beds, two full baths, and a total living space of 2254 sqft. The primary bedroom has a spacious full bath and a walk-in closet.
Other features include a family room, a huge utility area, a modern kitchen, and more. It's a single-section home perfect for big families.
Dick Moore Incorporated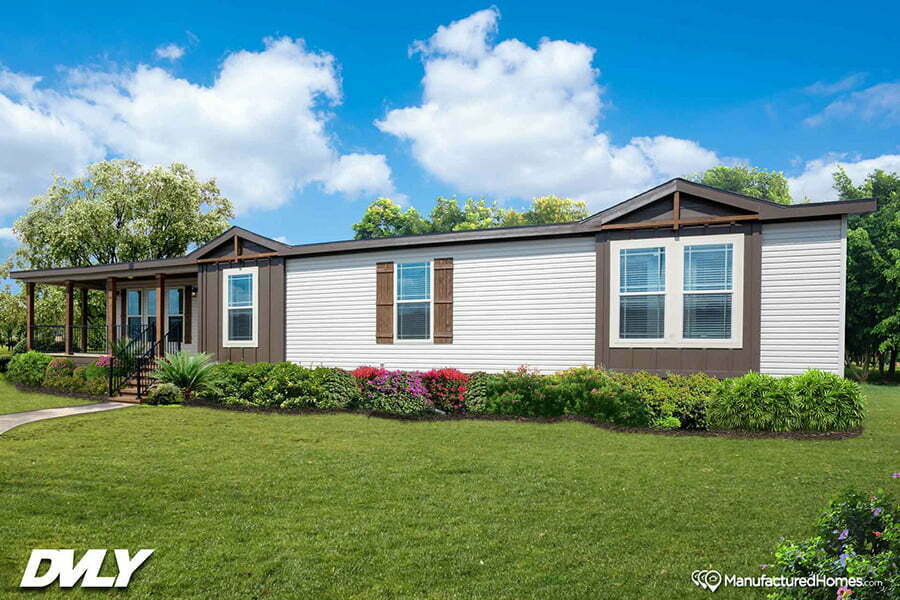 Dick Moore Incorporated has been around since 1958. They have the reputation, experience, and professional staff to provide you with your dream home. Aside from prefab homes, they also offer financing options to their clients. This makes it easier for some to purchase the home they want.
The WL MONL 6809 is part of their Mossy Oak Nativ Living Series. Take the 3D tour of the house on their website. The home has three beds, two baths, and a total living space of 1920 sqft. Deer Valley Homebuilders build this.
Related reading: