Last updated on February 12, 2023
Here are some of the most durable and affordable prefab timber homes you need to check out. Read on!
Prefab manufacturers try to vary their styles and offer their clients options for their dream homes. You're on the right list if you're looking for a timber frame prefab home. These homes are much like traditional houses but have many features and additions.
Modern timber prefab homes are built in a factory setting and delivered and installed wherever you are. One of the best things about manufactured homes is their flexibility and customizability.
See our digest of some modern prefab timber homes.
Table of Contents
Integrity Timber Frame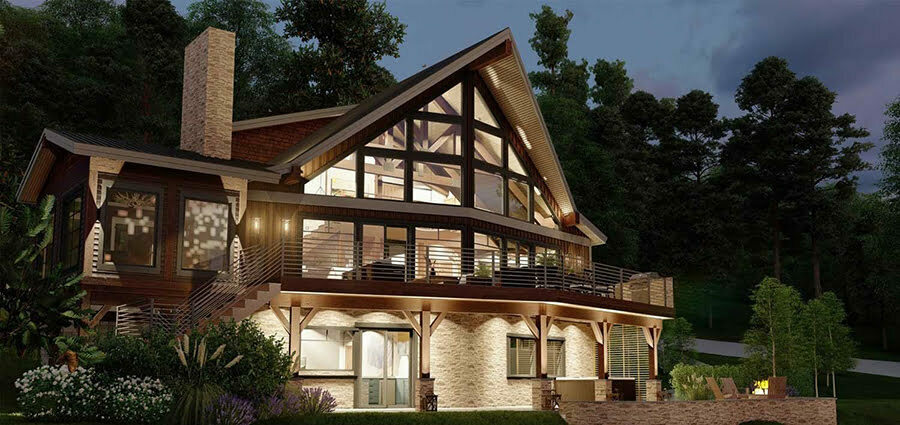 Integrity Timber Frame builds homes most efficiently and quickly. They also simplify and provide ready home floor plans, custom-made homes, and many options.
Beaver Timber Cabin is from the company's timber c bin kit collection. This home has a total living space of 1238 sqft. Including the outside space, it has an entire space of 1626 sqft. There are two bedroom counts, two full baths, and one-half baths.
The company's Silverthorne cabin kit inspires this cabin. You may see the similarities in some aspects, except homes in this series have garage space.
Riverbend Timber Framing
Riverbend Timber Framing gives you the timber home style that you want. They have farmhouses, mountain-style homes, midcentury, craftsman, barns, and European-style homes. You've got a romantic style home and a classic and rustic home. The option is limitless.
The Winslow is a PerfectFit home with a liveable space of 2324 sqft. The main floor plan is 1372 sqft, and the second lev l has 952 sqft. This home is a flawless mix of modern living and a cozy lifestyle. It features natural hues in the living area, vaulted ceilings, and cross-posts on the reach porch.
It has a front and back porch, patio, and more. There's a spacious master suite with a full bath and walk-in closet. If you love reading, there's also a reading nook for you.
Unity Homes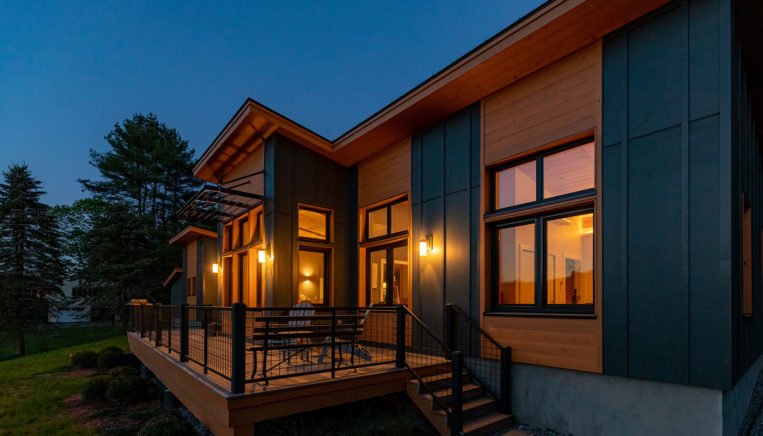 Unity Homes dedicates itself to building better homes for families nationwide. They build dream homes with modern technology, sophisticated approaches, and high-quality materials.
Xyla Home is a bungalow with two to three bedrooms, one to two baths, and a total living space ranging from 1032 sqft to 18 3 sqft. This conveniently compact home is perfect if you're downsizing or a newly married couple looking out for your first home.
The base price for Xyla is $400K. The estimate includes the slab foundation, standard finishes, delivery, and installation in the greater Keene, NH areas.
Davis Frame Co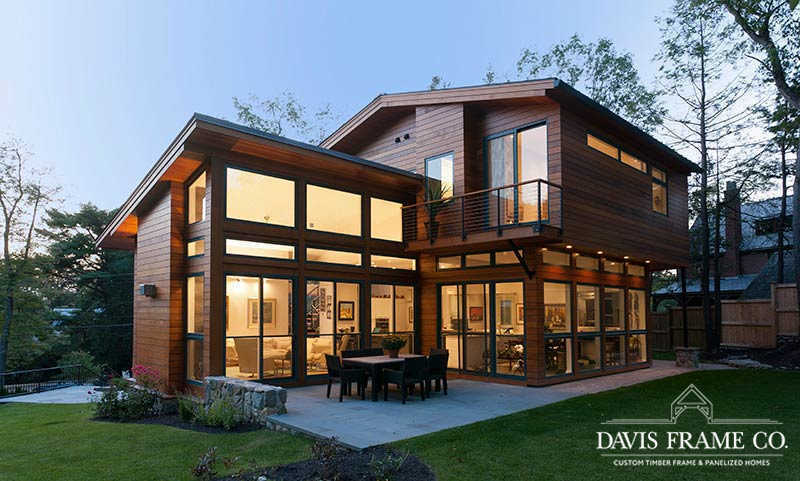 Davis Frame Co is a renowned manufacturer of timber frames and penalized homes. They've been creating beautiful and hybrid prefab houses since 1987. All these homes are custom-made, flexible, durable, and affordable.
The Lakeland has a total living space of 3107 sqft. The main level has 1851 sqft while the second floor has a total space of 1256 sqft. It's a perfect weekend retreat for the family, a vacation home during the summers, a rental, or a permanent residence. This beautifully-designed home has a wrap-around deck fitting for an evening wine or an afternoon reading.
TimberBuilt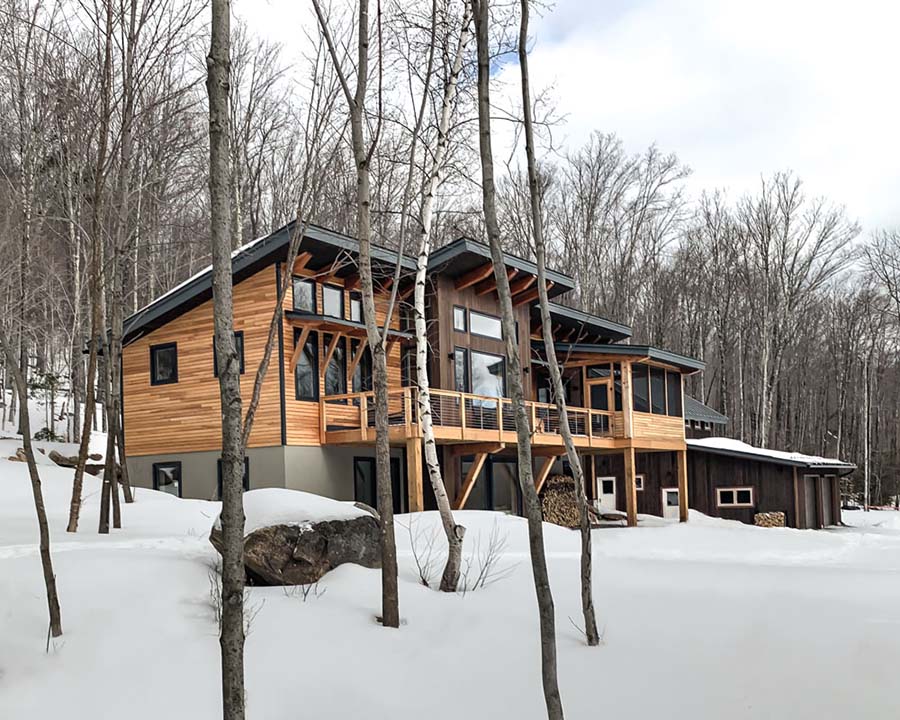 TimberBuilt aims for artfulness, ruggedness, and greenness. Their homes are architecturally designed for generations without harming the environment.
Burke Series are cabins, farmhouses, and other house styles that are energy-efficient and economical. These homes are also ready for modification, may it be additional footage, expanding your master suite, and more.
The Burke home has a total living space of 1231 sqft. It has a covered porch, a screen porch, and an open deck. That's three separate outdoor areas for any family activities you may have. You've got home just right for BBQ nights, gatherings, etc.
TimberPeg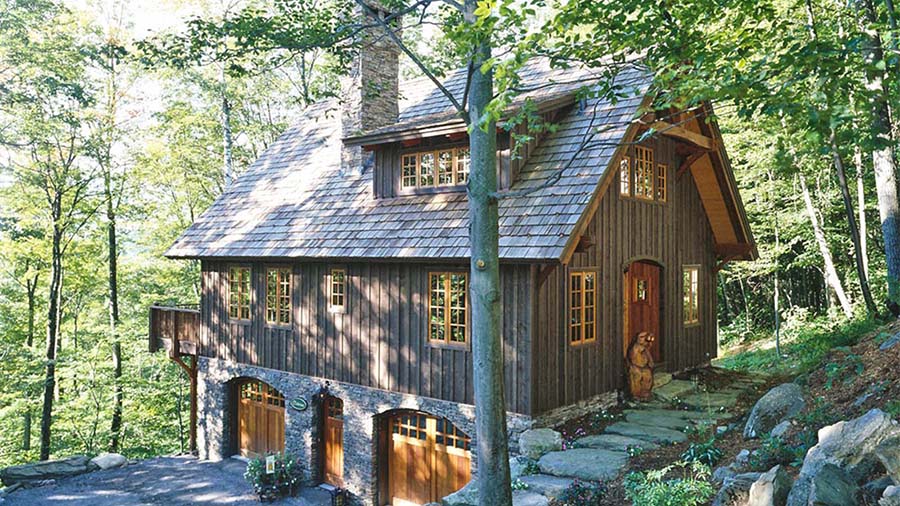 TimberPeg is based in Claremont, NH. They design and craft their ho s in their factory. However, they deliver and install their homes nationwide and beyond. TimberPeg offers you every house option you may need.
They have quaint and cozy cottages. There are also large homes for family reunions, getaways, and others. If you want a water retreat home, they have that too.
The Hawk Mountain Cottage is a two-l vel mountain home. It has two bedrooms, one on the first floor and the primary bedroom on the upper level. This is a grand cottage home for your summer vacation.
DC Builders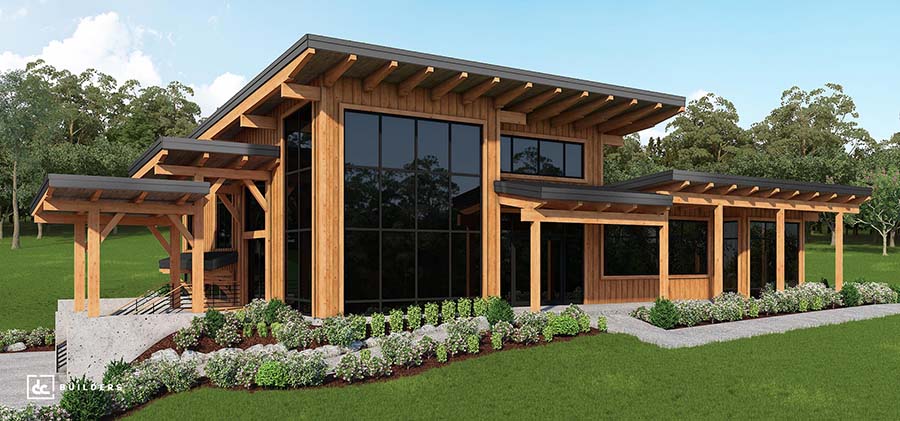 DC Builders is a premier builder and construction firm in the UD. They are committed to quality, affordability, and customer service. It's based in Damascus, Oregon, but its homes are available for customers worldwide.
DC Builders has a rich library of various floorplans. The Juniper, for example, is a beautiful modern farmhouse with a total living space of 2752 sqft. It has three bedrooms and three full baths.
Juniper is a contemporary home with vaulted ceilings and an open floorplan interior. Features on the exterior include gable roofs, dormers, and a covered porch. There's also a huge primary bedroom and study, all strategically located in the right wing of the house.
Colorado Timberframe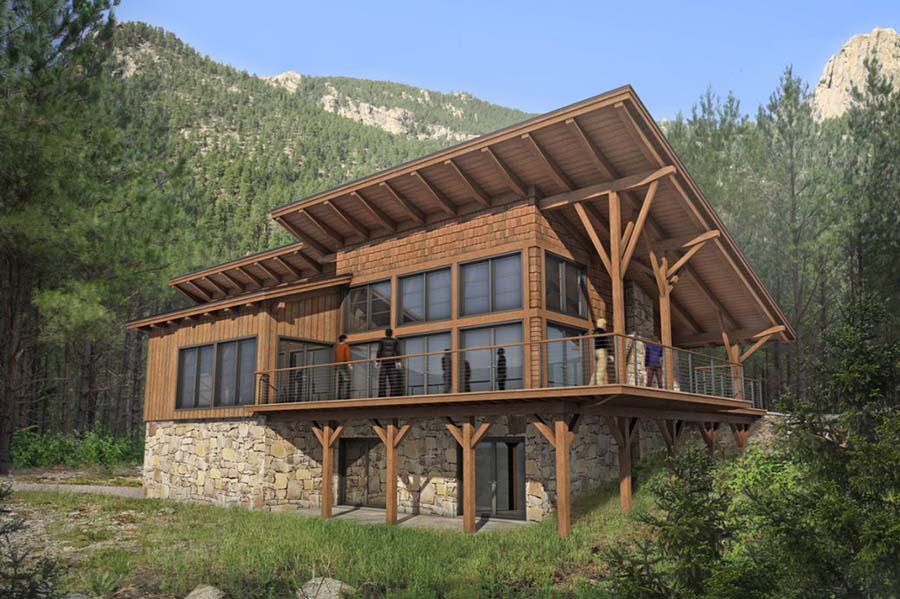 Colorado Timberframe gives the custom-crafted timber homes of your dreams. These houses are perfect for mountainsides and lakesides.
Westcliffe Sunrise is a 2719 sqft home. The base price for this home is $350/sqft. However, this cost depends on several factors, such as location, local labor rates, designs, and additional features. There are three bedrooms, two full baths, and one-half bath.
You will love the huge bay windows and the high roof. It gives the illusion of m ch space and natural light throughout the house.
Tamlin International Homes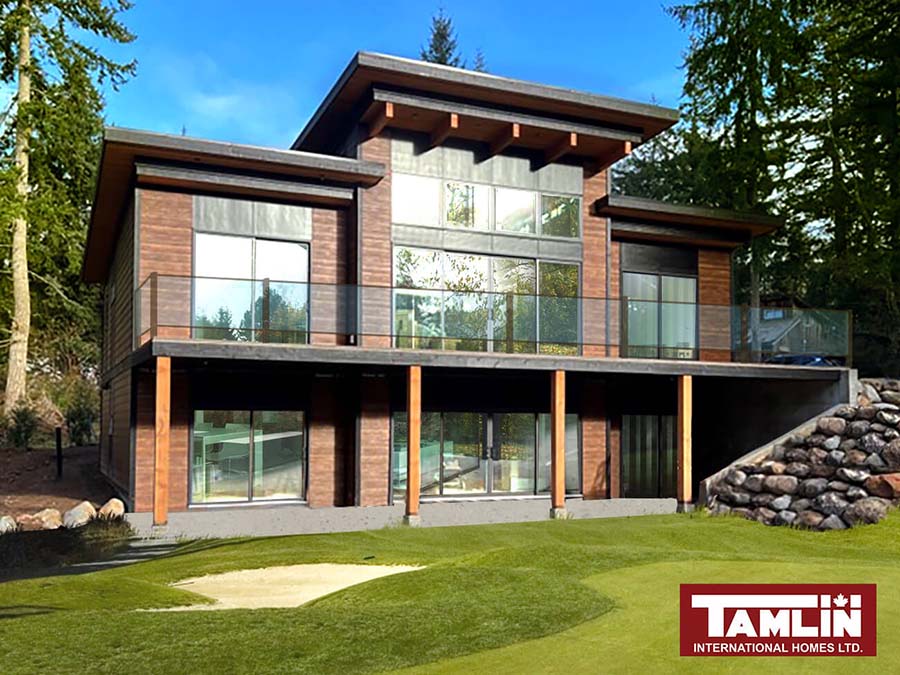 Tamlin International Homes have home packages for its customers nationwide. They focus on building hybrid timber frame homes that combine elegance and modern timber frame construction.
The company offers full service for their timber homes. This means getting a complete drafting design, a materials package, an efficient system of shipping your building materials, and more. The company has access to various networks throughout North America to make the delivery and installation process much faster and easier.
The Discovery Ridge 1582 is a beautiful and expansive timber home and one of the series' most popular homes. It has all the features you want, such as vaulted ceilings, open-concept living, a spacious kitchen, and more.
LoganGate Timber Homes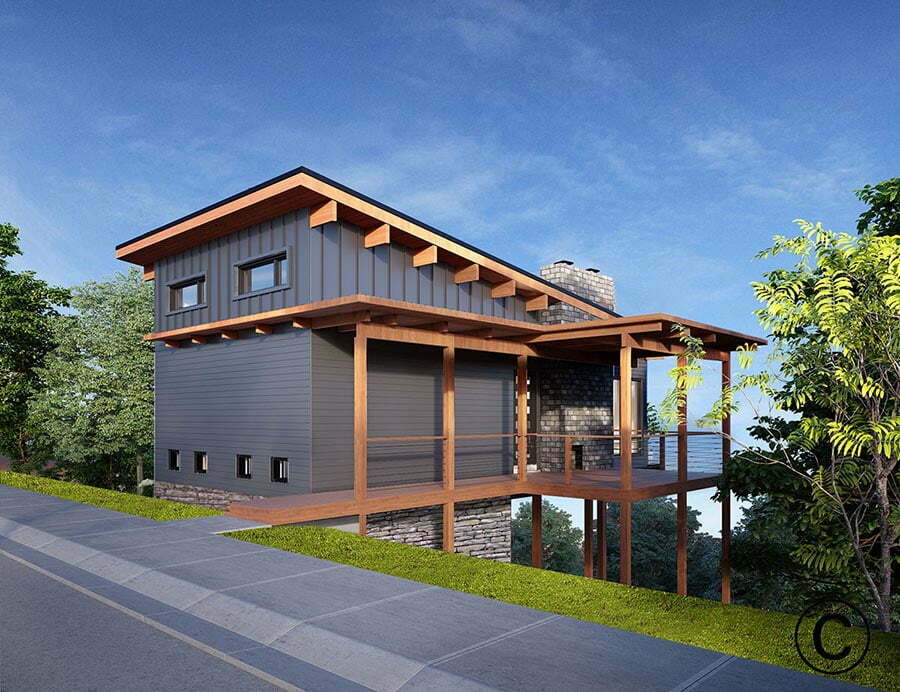 Logangate Timber Homes don't disappoint, as they have some of the most stunning homes on the list. T ey are based in North Carolina, but they service all throughout the US and beyond. Here in Logangate, they're all about creating premium panelized homes that last for generations.
They have several floorplans in their catalog too. For example, their 24×40 cabin kit features fir rafters and groove ceilings. This is a 1450 sqft home with two bedrooms and two baths. You'll also love the second floor with an open space overlooking your main level. There's also a covered porch for relaxation and a balcony on the second level.
EcoHous mart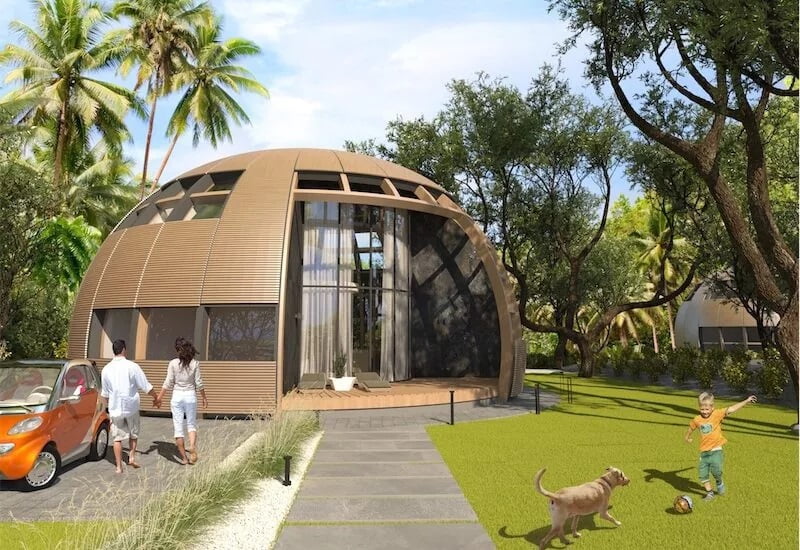 Timber Frame Houses are EcoHouse ultramodern projects. Homes in this series are all engineered and built for beauty, durability, and affordability. There are several floor plans and home designs you can check. Here's an example.
The Moon House is a contemporary home with two floors. It has a total of 2000 sqft of living space and a net area of 1750 sqft. There are two bedrooms and two full baths. It's a unique home with a circular design. Still, the shape didn't compromise any space within the house as it has all the areas you need in a home.
Tivo
Tivo is a design and manufacturing company. The company knows how huge of a project building homes is. It's not without stress, delays, and other things. Hence, the company created a system to ensure that their homes are built, delivered, and installed within the projected timeframe.
Nacka is a Tivo creation with a total living space of 2152 sqft, five bedrooms, and two levels. It's built with prefabricated timber frame panels and features huge windows to distribute the natural light throughout the house equally.
This is a perfect home for big families or those who enjoy hosting parties and BBQ nights.
Benson Wood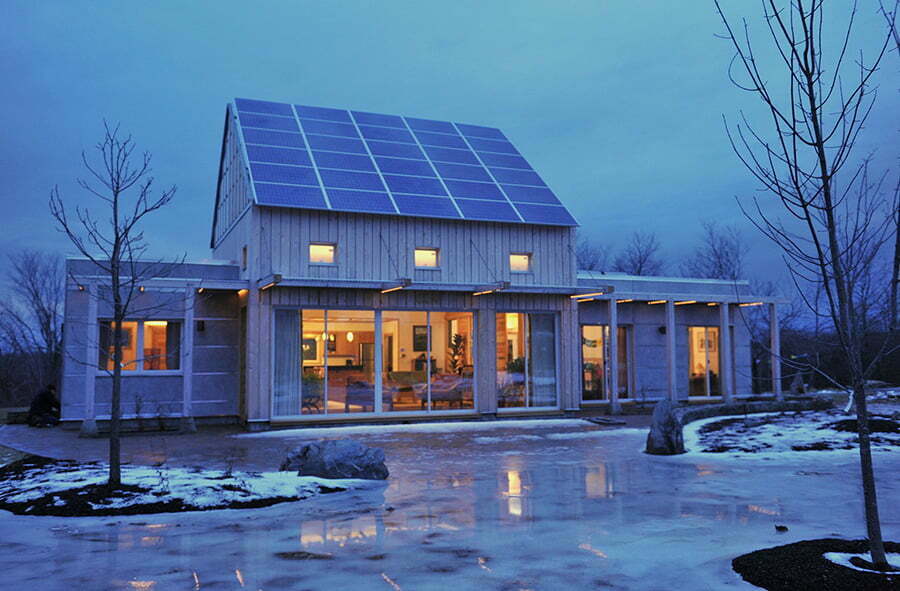 Bensonwood gives you sustainable prefab homes and offsite construction solutions. This company gives you excellent craftsmanship and great customer service. They are also committed to building sustainable homes for families that will last for generations.
Bensonwood also works with other manufacturing companies, including Unity Homes. One of their projects is the Nano home. It's a platform designed best for those looking for tiny homes. Most homes in this series range between 400 sqft to 800 sqft.
Depending on your preference, you can have one or two bedrooms in your home. There's also an option for two baths. The Nano tiny home has a base price of $100K.
Timber Built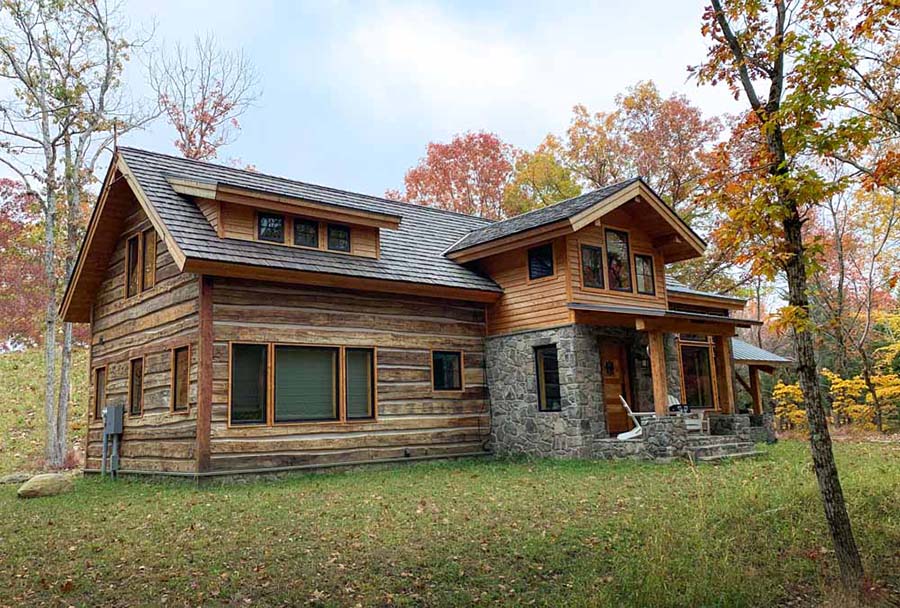 Timber Built gives you art, space, and value. They have decades of experience and a team of professional designers, builders, and contractors. Thus, you've got a company that guarantees an affordable and beautiful home.
They have several home series in the catalog. One example is the Cabin series. Homes in this series have an open floor plan with 1228 sqft of living space. It has a great room, a wide kitchen with modern appliances, a separate dining area, and more. You can check out their website for a virtual and interactive tour.
Frame Homes UK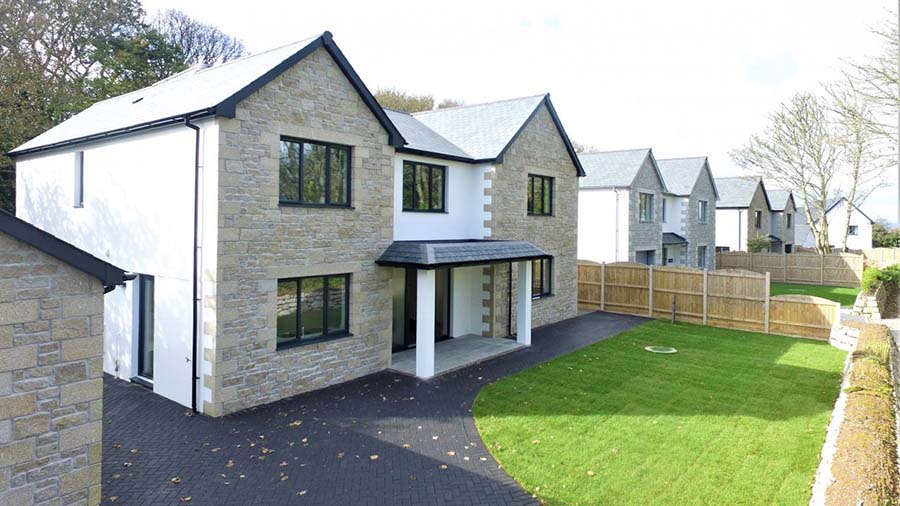 The last manufacturer on the list is Frame Homes UK. It's a timber frame company established in 1974 with over four decades of experience in the housing industry. The company has a 4.5-acre site where they build their prefab structures and deliver them nationwide and beyond. It is based in Cardrew Way, Redruth, Cornwall.
They don't only dabble in residential but also in leisure and commercial buildings such as lodges, pavilions, and hotels.
Related reading: