Last updated on July 3, 2023
Looking for an easy and hassle-free way to construct your own treehouse? Prefab treehouse kits might be the perfect solution for you!
The idea of having a treehouse has been enticing for kids and adults alike. The concept of being high up among the branches, enjoying nature and feeling like a bird is truly exhilarating.
However, building your own treehouse can be daunting as it requires substantial carpentry skills and effort leading many to abandon the dream altogether. But what if we told you that there's a solution that allows you to have an amazing treehouse without all the hassle?
Prefab treehouse kits are taking over by storm, making it easier than ever before to construct your very own treetop realm in no time!
In this blog post, we'll explore everything about prefab treehouse kits from their benefits, options available in the market right now and how they stack up against traditional build methods.
Table of Contents
Geronimo Treehouse Platform Kit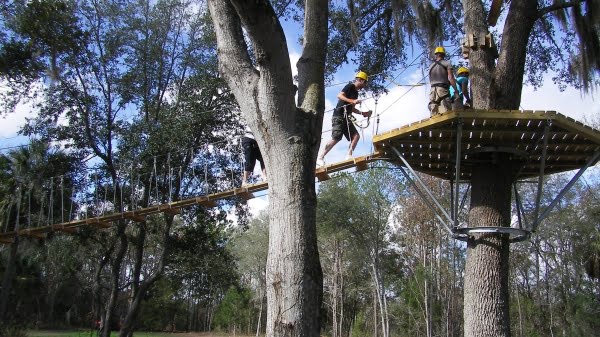 Facebook page: Facebook
Services and products:
Patented and engineered tree-friendly platform design
Fully tree-supported platform with minimal tree intrusions
12+ years of healthy tree growth without compromising structural integrity
Small kit parts for easy transportation and minimal impact on tree roots and surrounding environment
Choice of 12-foot square or 12-foot octagonal support structure, engineered to hold more than 16,200 pounds and fit around trees with diameters ranging from 12 to 38 inches, and up to a 15-degree lean.
This company offers a unique and patented treehouse kit that is designed to be fully tree-friendly and support healthy tree growth. Their engineered platform only has two intrusions into the tree, allowing for 12+ years of growth without compromising structural integrity.
With their personalized options and peace of mind engineering, customers can have confidence in their purchase while minimizing environmental impact.
Prairie Treehouse – Equilibrium Home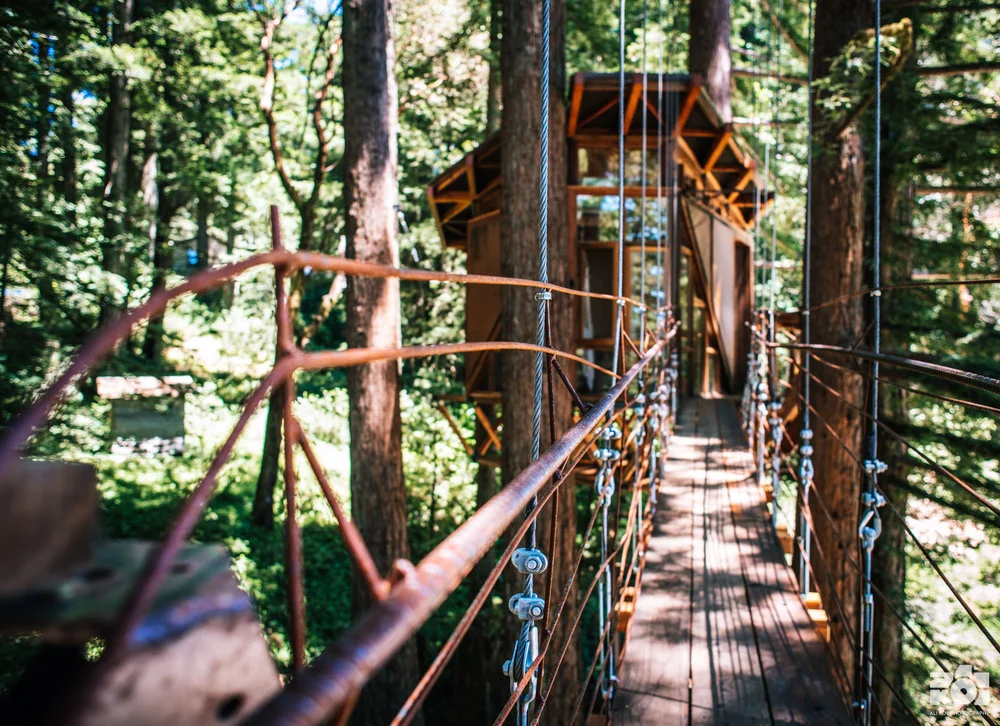 Facebook page: Facebook
Services and products:
Equilibrium Homes
Tetratruss modular treehouse foundation system
Insulated panel system
Treehouse tours
Zero impact, architecturally elegant building method
Equilibrium Homes is a treehouse kit manufacturer that offers the unique and architecturally elegant Equilibrium System for building zero-impact homes on all terrains, not just trees. One of their featured models, the Prairie Treehouse in Woodside, features a 50-foot-long bridge connecting to a floating open deck and floor-to-ceiling windows to fully immerse you in nature.
They also offer composting toilet options and fold-out hide-a-beds for convenience and comfort.
Prefab Treehouse Plans by Stilt Studios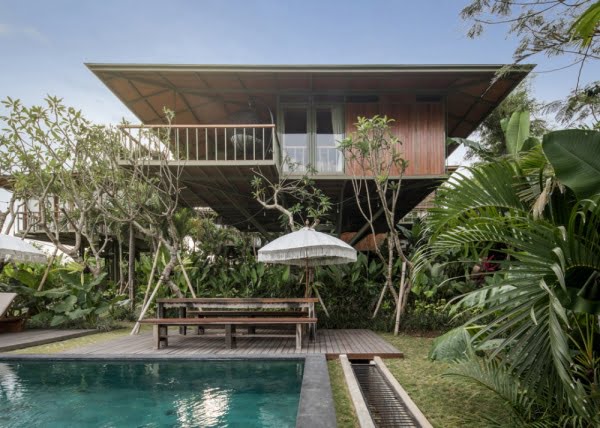 Facebook page: Facebook
Services and products:
Prefab treehouses
Sustainable architecture
Accessible luxury design
Quick assembly and disassembly
Decreased harm impacts of tourism development
Stilt Studios is a Bali-based prefab architecture company founded in 2019 by Florian Holm and Alexis Dorneir. The company aims to make sustainable, luxury architecture more accessible while reducing the harmful impacts of tourism development in Indonesia through their innovative prefab treehouses and plans.
Stilt Studios' solution involves using elevated structures that can be assembled quickly without complex skill sets or damage to their site.
Magical Maine Treehouse Kit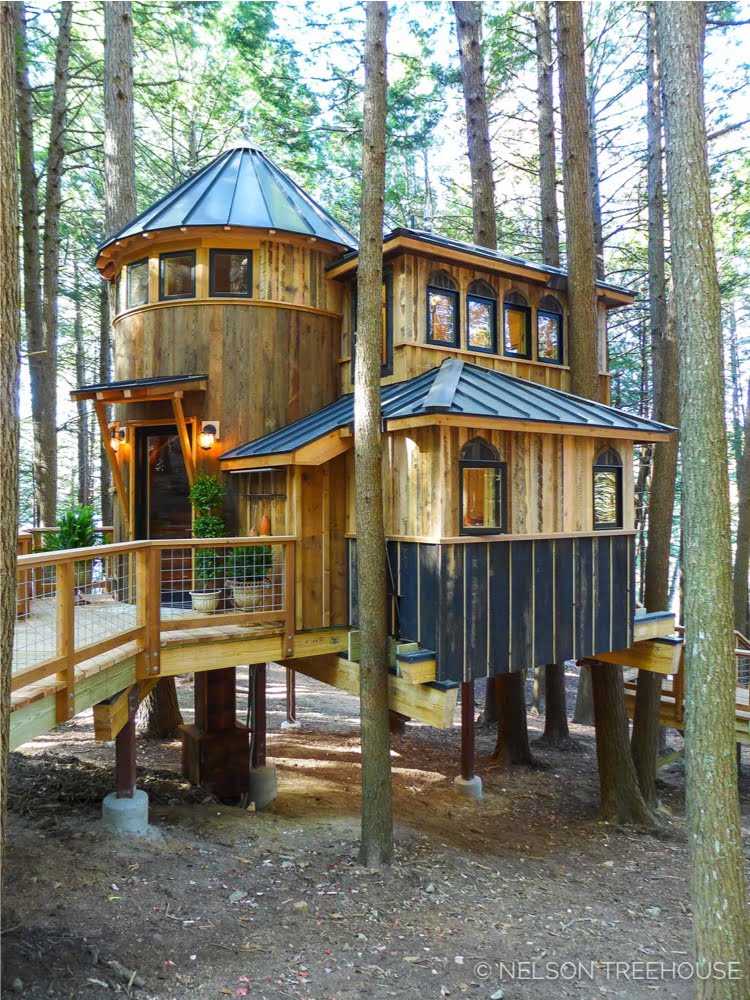 Manufacturer: nelsontreehouse.com
Contact phone: (301) 831-2309
Facebook page: Facebook
Services and products:
Prefabricated components for treehouses
Shop drawings for streamlined reassembly onsite
Mock-ups for complex treehouse parts
Ring beams for completing circle-shaped walls
Expert prefab crew for crafting and assembly
This company is a reputable and experienced manufacturer of treehouse kits that prefabricates almost all components. Their skilled team meticulously crafts each piece, ensuring everything fits perfectly for streamlined reassembly onsite.
With their expertise, they create stunning treehouses like the Magical Maine Treehouse with turret walls, winding staircases, and numerous windows framing sweeping views of the surrounding forests and lakes.
Octagon Treehouse Kit by Treehouse Supplies, Inc.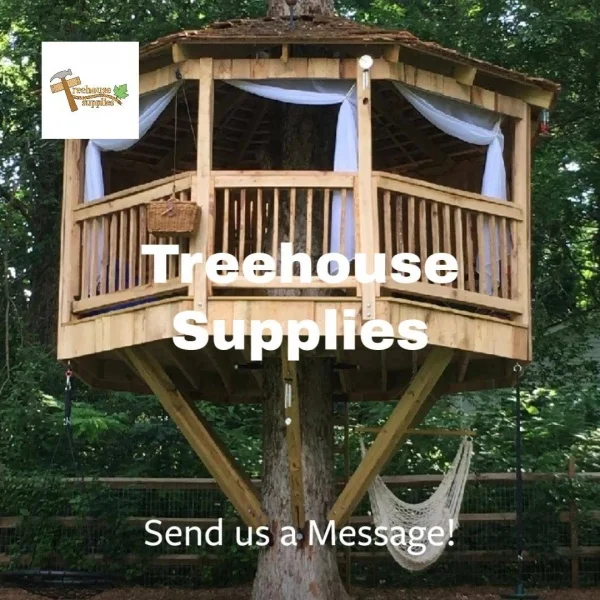 Contact phone: (830) 408-9644
Facebook page: Facebook
Services and products:
Octagon Designs
Customization options
Different building methods
Treehouse kits for kids and adults
Additional products and services for treehouse construction
This company offers customizable octagon treehouse designs that can cater to both kids and adults, providing a great way for families to enjoy the outdoors.
Related reading: