Last updated on January 9, 2023
Here are the top modular and prefab home manufacturers providing services in the state of Indiana. Read our digest.
The climate in Indiana is humid and wet, and floods are possible, so prefab homes must be water-proof. Prefab manufacturing offers technology to build durable homes for the state.
The housing prices in Indiana average $222k, while prefab homes might only go for an average of $40 to $60 per square foot. That makes a good investment.
Prefab manufacturing has been around for decades, including in the Hoosier state. However, its popularity has only taken a turn for the better in the previous years. With the housing crisis looming globally, many are looking for home alternatives.
If you're ready for a prefab home, check out the digest below for the most reputable manufacturers in the state.
Table of Contents
Commodore Homes Indiana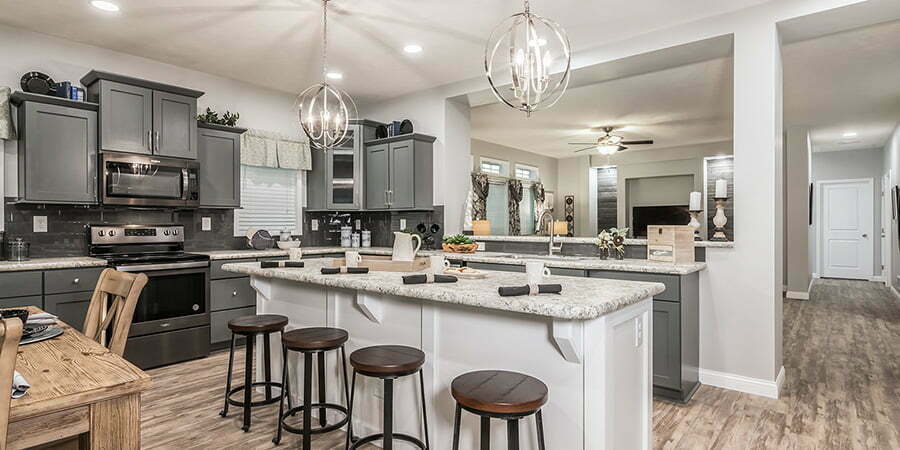 Commodore Homes Indiana is a division of Commodore Homes, LLC. The company builds homes for clients across the Midwest, including Illinois, Indiana, Michigan, North Dakota, South Dakota, Ohio, Colorado, West Virginia, Wyoming, Tennessee, and Montana.
The Landmark Grand is a featured home with multiple windows welcoming natural light. This is a two-level home with three bedrooms, two baths, and a total living area of 1,716 sqft.
Redman Homes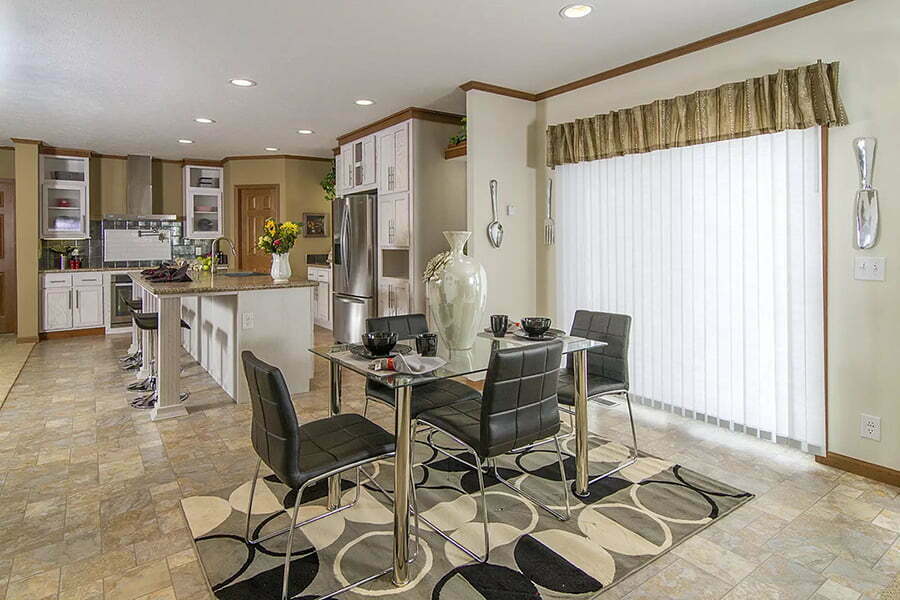 Redman Homes is a leading manufacturer of prefab homes in Indiana, and it takes pride in its passion for meeting the customers' satisfaction every time. They have innovative designs that allow clients to customize their homes according to their preferences and lifestyles.
Additionally, their homes are affordable and energy efficient. The materials and construction time greatly impact the entire project. The faster the home is done, the more budget-friendly it is.
Clear Creek Homes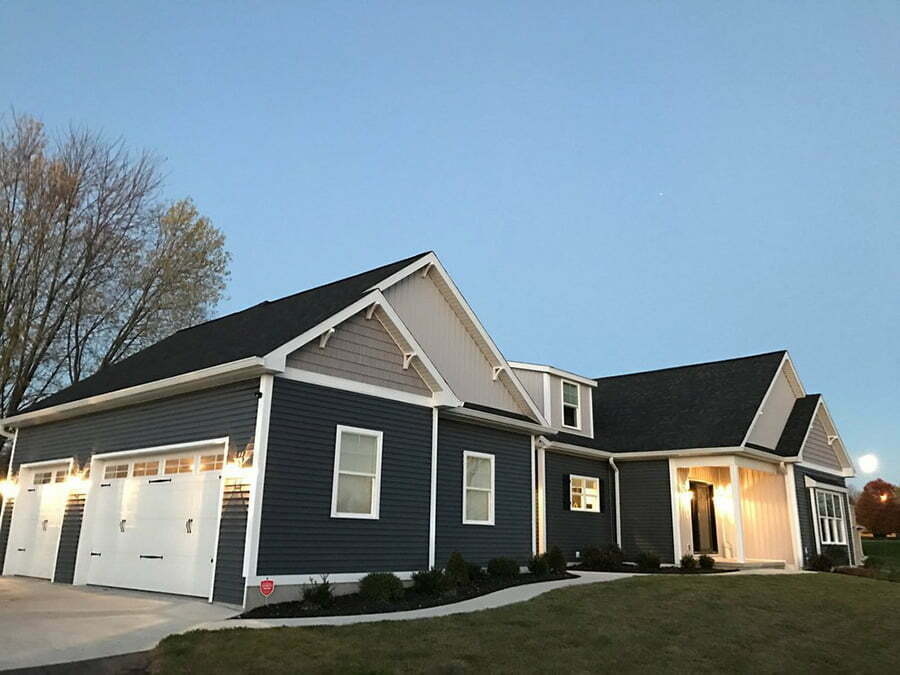 Clear Creek Homes are proud of its clients' smarter, better, and more affordable homes. The company is the leading provider of manufactured and prefab homes in South Central Indiana. Its goal is to focus on creating affordable housing and complete customer satisfaction.
They have several floor plans, including the Residence Series. For example, one of their biggest modular home models is the Sunset Blvd with 2,040 sqft, three bedrooms, and two baths. While one of their smallest residential models is the Cottonwood LN with 1,188 sqft, three bedrooms, and two baths.
Next Modular
Next Modular creates beautiful and affordable homes. Their modular homes come in various floor plans you can choose from. Due to efficiency, prefab homeowners save up to 15% or more than they'd spend on building traditional homes.
One of their featured homes is the Danbury Ranch, with a total living area of 1,652 sqft, three bedrooms, and three baths. The base price is $186,006. Another example is the Jefferson Ranch, with 1,813 sqft living space, four beds, and two baths for a base price of $148,941.
D&J Homes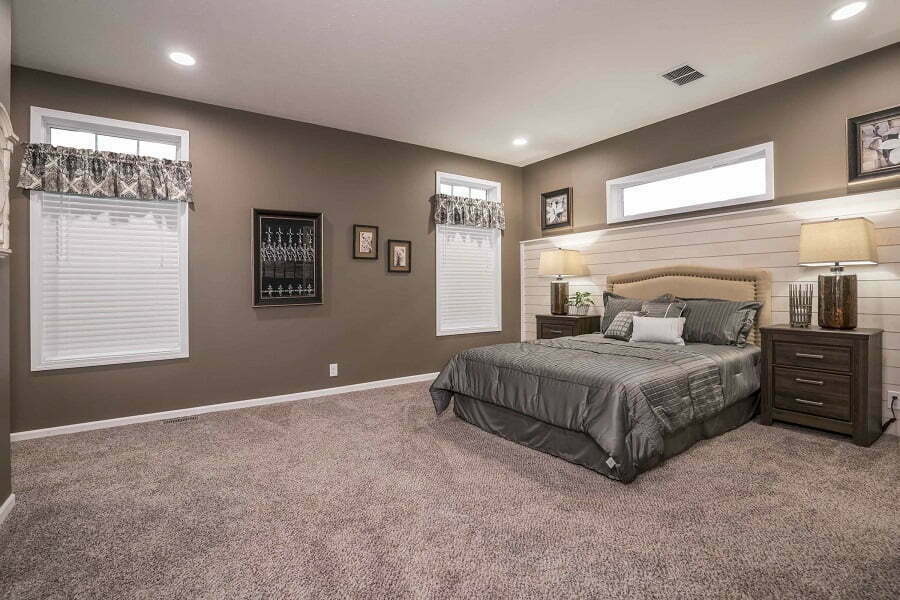 D&J Homes is based in Richmond, Indiana. It offers customers the finest and highest quality factory-built homes from its partners, including Commodore Homes, Southern Energy Homes, Fairmont Homes, Schult Homes, Clayton Built, and more.
New Moon Modular is a featured home built by Redman Homes Topeka. It has a total living area of 2,160sqft, three bedrooms, and two baths. You can check their price and quotations via their site.
Shipshewana Homes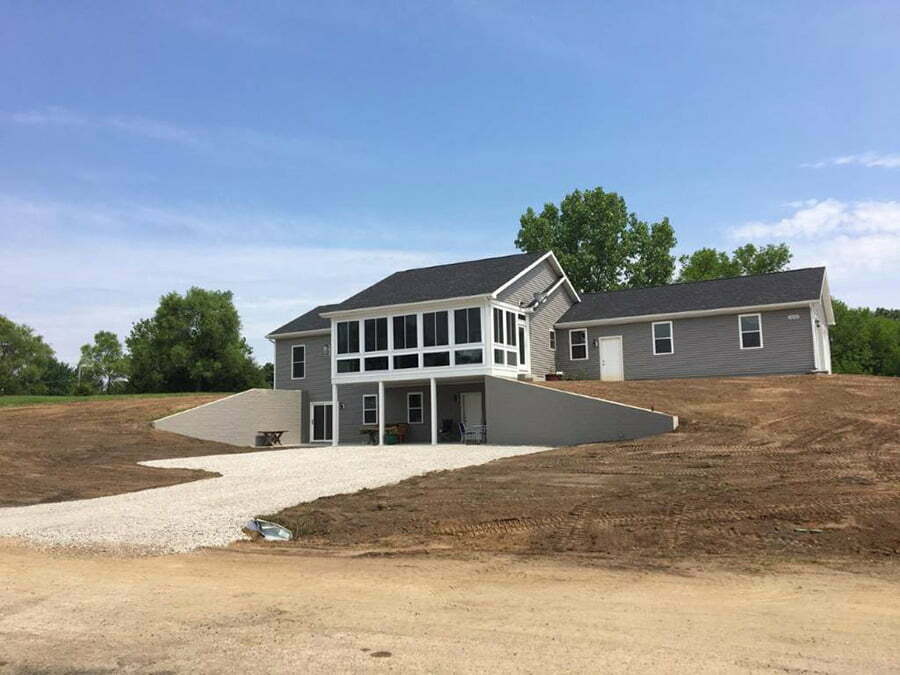 Shipshewana Homes has offered families their dream homes for over three decades. The company takes commitment to satisfaction seriously and has built its reputation of providing excellent service to its clients. Custom modular homes are built to your specifications; every decision is yours to make.
Shipsshwena teams up with Rochester Homes and Ritz-Craft Custom Homes to provide you with various floor options of your choice. For Rochester Homes, included in their top five floor plans is the Roosevelt Series. The home has three bedrooms and two baths. It's a ranch-style home with open spaces that welcome natural light and encourage entertainment.
Grandan Homes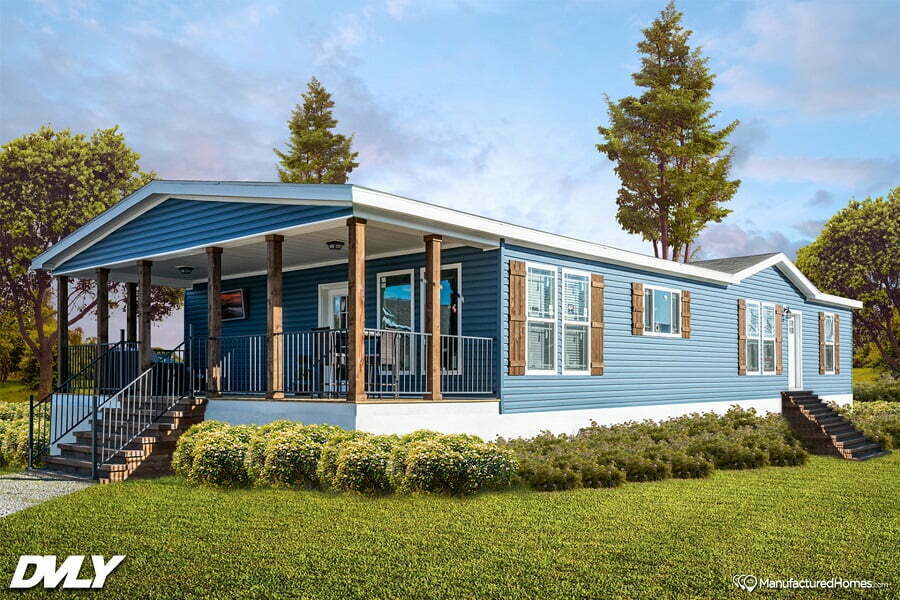 Grandan Homes in Indiana and Kentucky's premier provider for manufactured homes. The company has a selection of Deer Valley, Sunshine Homes, and Manufactured Housing Enterprises for clients to look at and check into.
The Mansion Elite Sectional is one of their best-featured homes. It's built by Manufactured Housing and has three bedrooms, two baths, and a total living area of 1,344 sqft. Price lists and quotations are available on their website.
Indy Mod Homes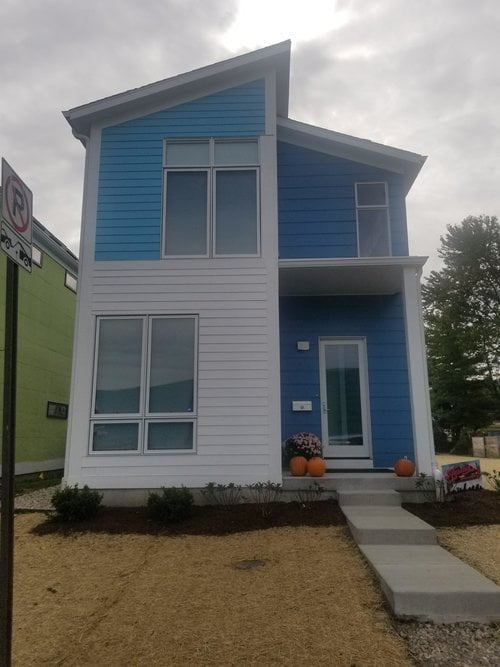 Indy Mod Homes have prefabulous homes. They take pride in their new designs that open all kinds of possibilities. The company has a new line of custom and prefab homes for clients in downtown Indianapolis.
At the moment, they have eight designs. The newest one is the IndyMod 8 or the Jade Tree. Its living area is 1,689 sqft, has three bedrooms, two baths, and open concept kitchen and dining room styles.
Rochester Homes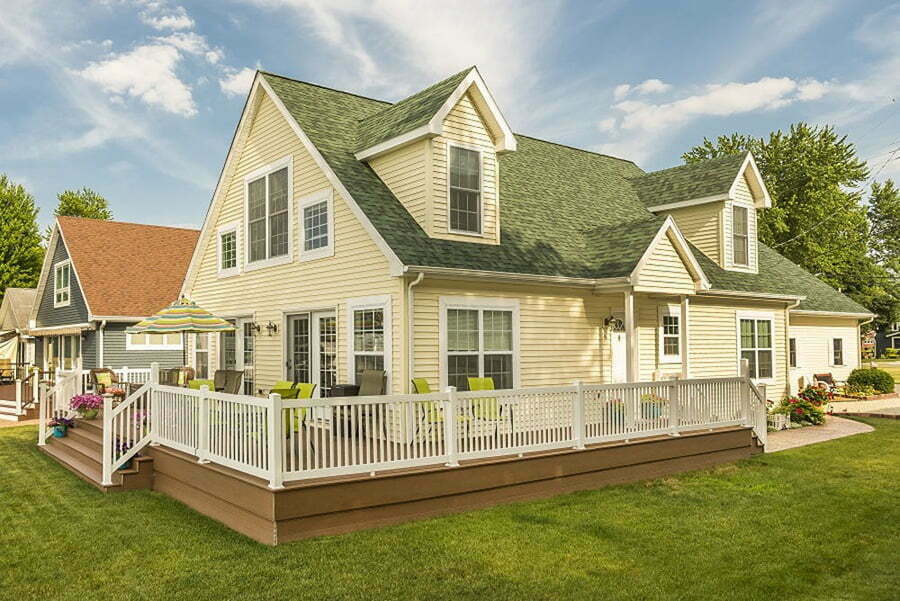 Rochester Homes serves clients throughout Indiana, Michigan, Ohio, Illinois, Missouri, Iowa, Wisconsin, and West Virginia. The company knows the state like no other; thus, they build homes specific to the needs of each family and the area's weather. These are high-quality, sturdy, and energy-efficient homes.
The Ashby series is one of their top five designs. The Ashby homes have three bedrooms, three baths, and a flexible layout to maximize the space according to your family's needs. Clients can visit their customization page to see the changes they can do the floor plans of their choice.
Green-R-Panel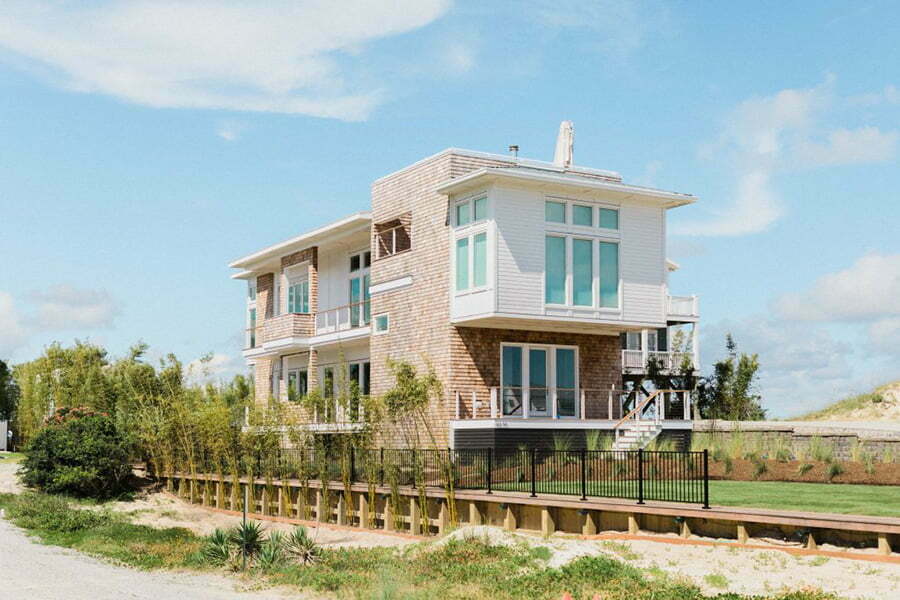 Green-R-Panel takes price in their smarter way to build prefab and modular homes for families. Their homes aren't just shelters; these are solutions to the housing crisis. Instead of expensive traditionally-built homes, they offer a more affordable solution without compromising quality, beauty, and comfort.
They have three standard designs – Ranch, Ranch with porch, and colonial. Homes under these designs vary in size, features, and price. The smallest house in the catalog is the Ranch with 792 sqft, while the biggest is the Colonial with 4,968 sqft.
Callaghan Homes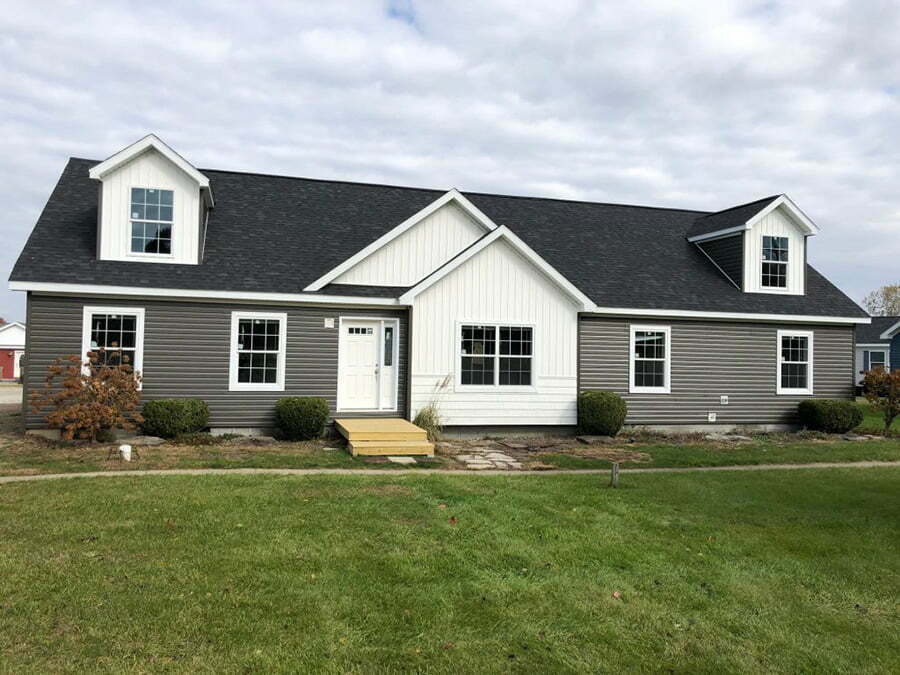 Callaghan Homes specialize in creating true modular homes. It's the premier retailer of prefab homes in Northern Indiana State. The company has several floorplans, and all homes have a ten-year structural warranty. Callaghan has the most extensive inventory in Northern Indiana.
Fairmont Homes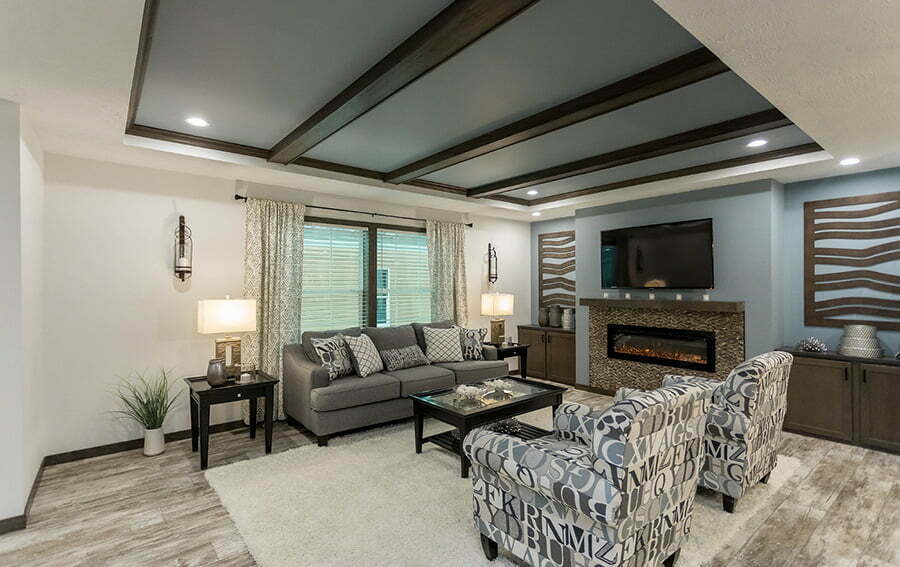 Fairmont Homes have grown along with the home building industry. Every year, the company change its approach depending on the need of the homebuyers and investors. They have ten locations throughout the country and deliver their manufactured homes in Ontario, Canada.
Sherlock Homes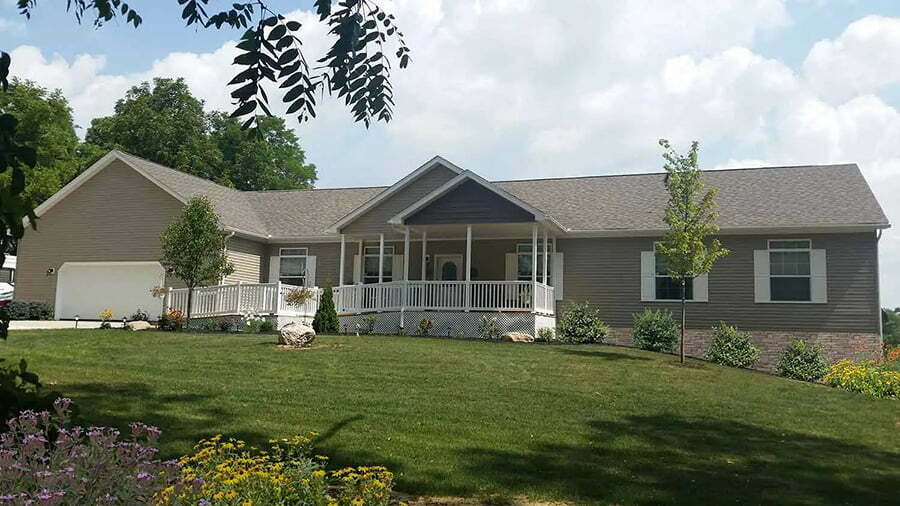 Sherlock Homes have over 90 years of experience in house retailing and selling in Northern Indiana and Southern Michigan. The company has been a reputable name in the business. Aside from modular homes, they also do well and septic, basements, driveways, concrete sidewalks, utility connections, and more on-site build.
They have over 10 floor plan designs on the site. An example is the Advantage 1680 265 with 1,072 sqft, three bedrooms, and two baths. It's a single-section home.
Baird Homes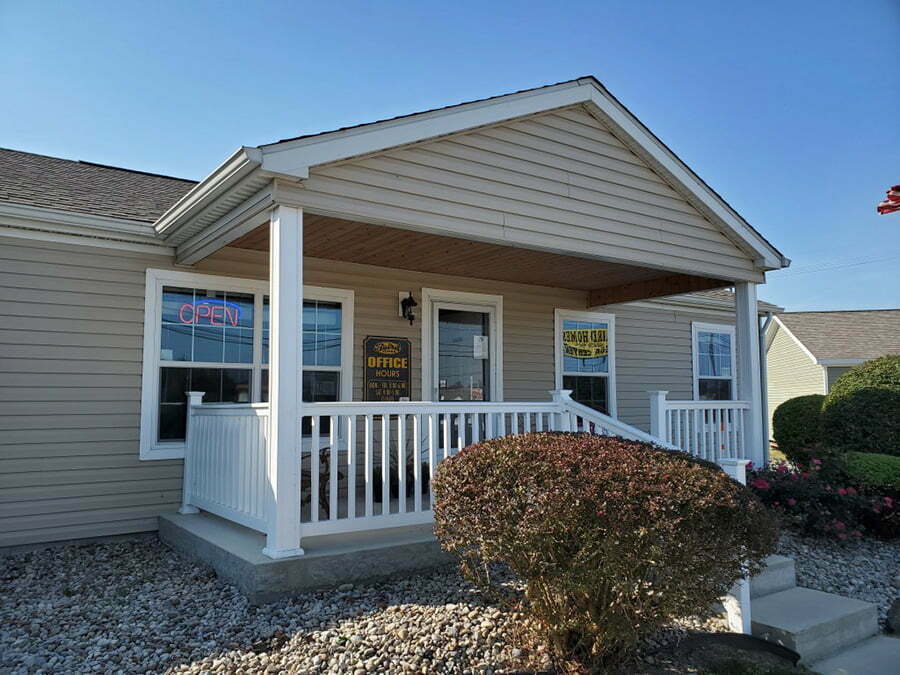 Baird Homes create dream homes stylishly and affordably with all-inclusive packages. The company has been in the business for over 70 years, and integrity, quality, and customer satisfaction have always been core to the business. It's a one-stop shop when it comes to the home buying process.
They partner with other manufacturers and homebuilders for a more efficient process and quality homes. These are Adventure Homes, Champion Home Builders, Commodore Homes of Indiana, Fortune Homes, Fleetwood Homes, and Dutch Housing. Visit the site to see their available floor plans.
Dutch Housing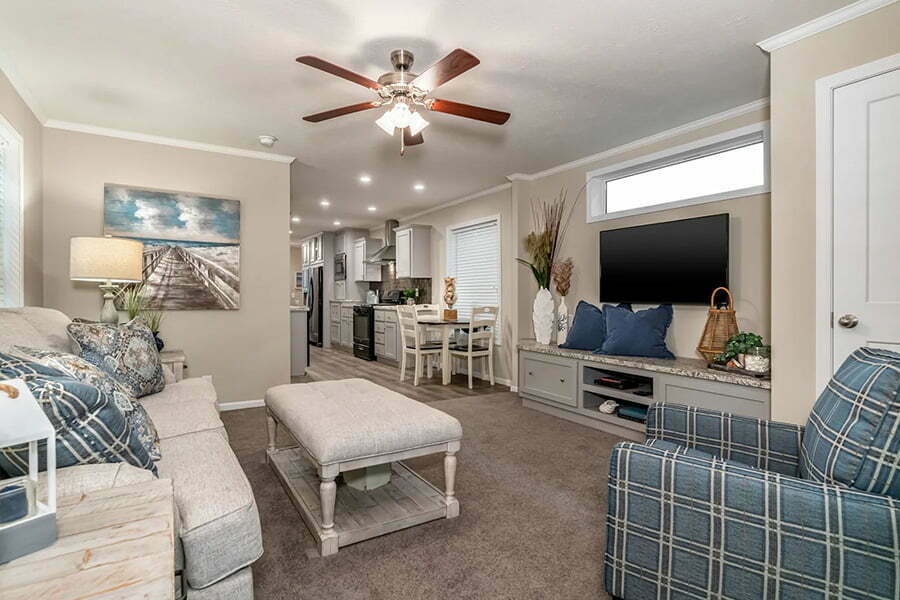 Innovation is one of the best things about Dutch Housing. Their forward designs allow homebuyers to custom-make their home features and decors. They have designer kitchens, luxurious master baths, and more.
Each of their manufactured homes goes through over 20 workstations from building to assembly. All their craftsmen are experienced in their fields to ensure that all the jobs are done correctly and efficiently. It's their tradition to deliver homes with ultimate satisfaction.
Thorne's Homes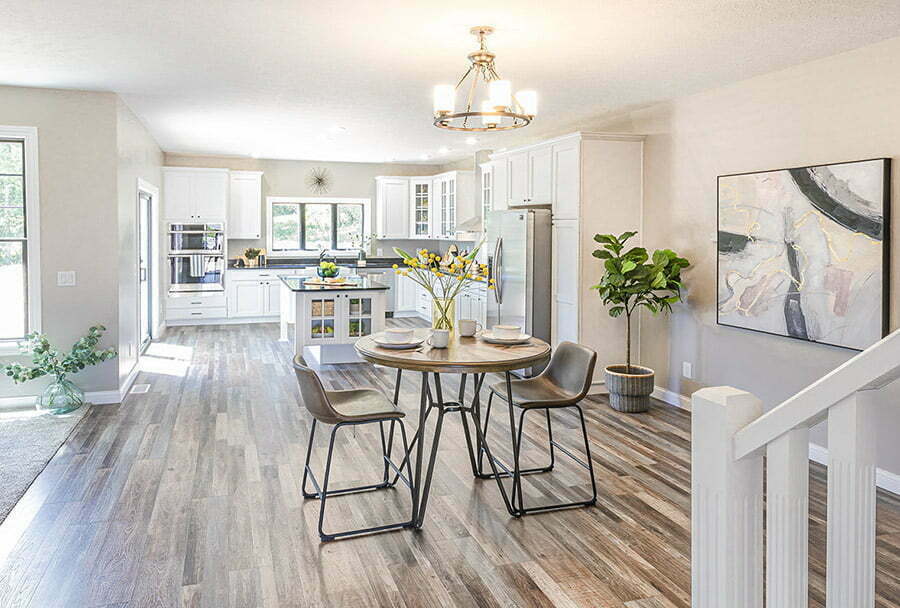 Thornes' Homes have completely customizable interior and exterior modular homes. They create future housing with a faster building time, cheaper cost, more sustainable, and built according to local and federal codes.
You can visit their models in person; schedule an appointment. For example, Jude is a three-bedroom home with two baths and a total sqft of 1,881. Another favorite is the Monroe, with three bedrooms, two baths, and 1,945 sqft.
Premier Homes

Premier Homes Creates luxury homes for life. The company has sold about 2,000 homes to satisfied clients since 1997. It's a full-service manufactured home company with a team of contractors, architects, and engineers to ensure a seamless process from picking your home's design to the on-site assembly.
Paige is their smallest home design with two bedrooms, one bath, and a total area of 736 sqft. It's a single-section home with a spacious living room area. Their biggest model is the Willowood, with a 2,280 sqft floor area, four bedrooms, and three baths.
Century Home Builders
If you want to save 20 to 30% of your budget, choose modular homes instead of traditional stick-built ones. Century Home Builders has over 40- floor plans to choose from. They have floor plans with two to four bedrooms, from 1000 sqft to 2,400 sqft, and base prices ranging from $127K to $215K.
The Appleton 27 has three bedrooms, three baths, and a total area of 1,312 sqft. This home has a base price of $233,500. Another featured home is the Westminster, with four bedrooms, three baths, and a total living area of 2,330 sqft. This home goes for $286,200.
Courtyard Homes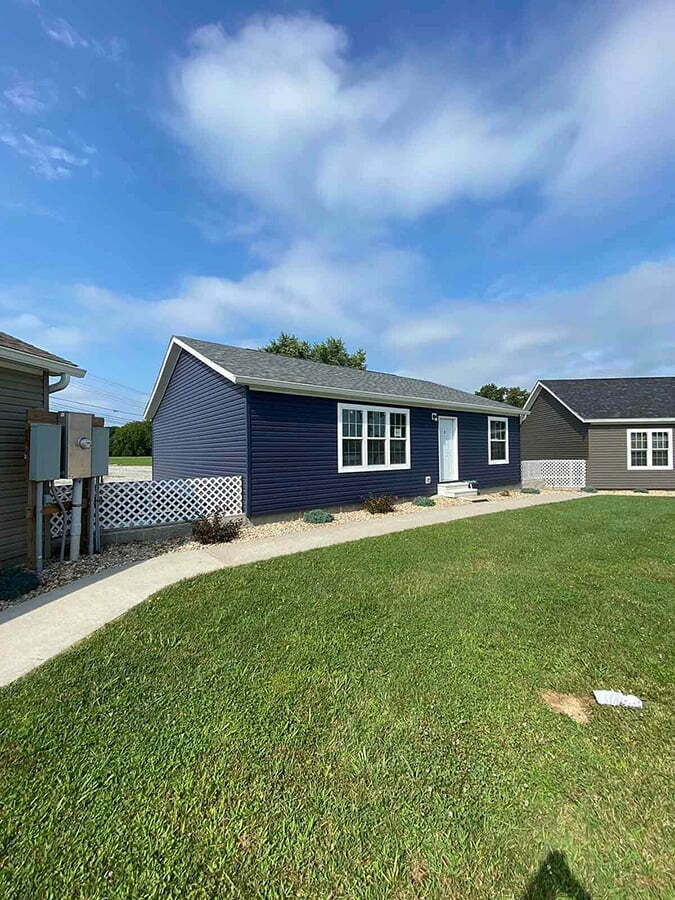 Courtyard Homes is an award-winning modular home builder in the country. They have budget-friendly and highly customizable homes for their customers. The company is committed to helping families find their dream homes and assisting them from beginning to end.
One of their best sellers is the Woodland Bay with 1,169 sqft living space. It has two bedrooms and two baths. The base price is $200K. Aside from this single-sectional home, they also offer mobile homes, double-wide homes, and mobile home financing.
Michiana Modular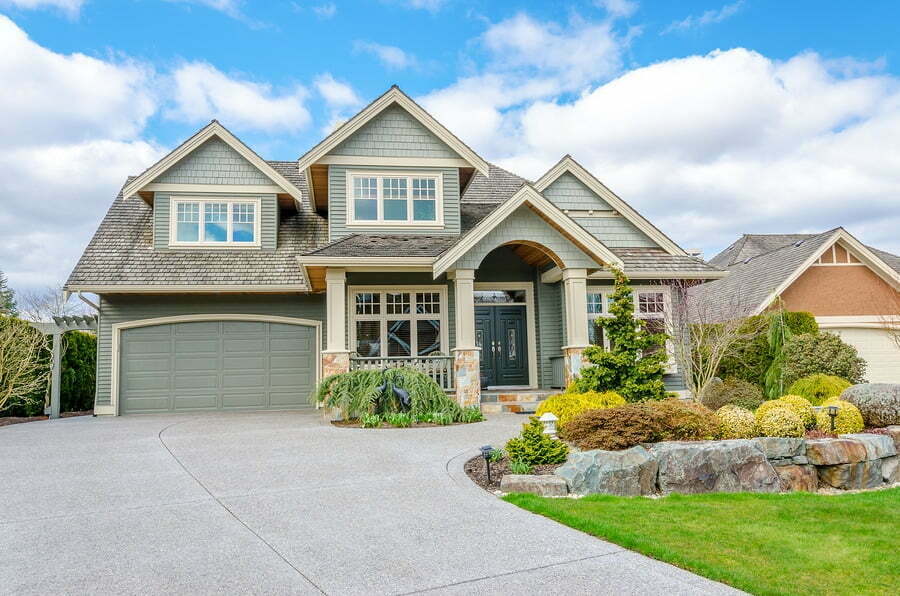 Michiana Modular serves homebuyers in Mishawaka and South Bend areas. All their homes undergo high-quality fabrication to pass quality control and local and federal state codes. They have energy-efficient home designs. They offer an instant quote for you. Just visit their site and fill out their info box.
Sunshine Homes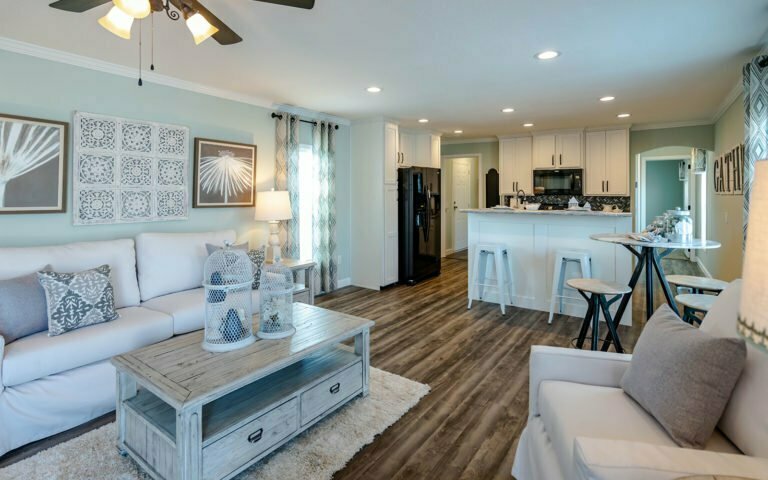 Sunshine Homes have been a family-owned and operated business since 1971. The company is an authorized retailer of Grandan Homes, giving clients more options when choosing the prefab house they want for their families.
They have mobile and manufactured homes and offer financing options to make the process easier for you. The Prime series, one of their featured floor plans, has several home designs in different floor areas. You can take a 3D tour of all their home plans on their site.
SkyLine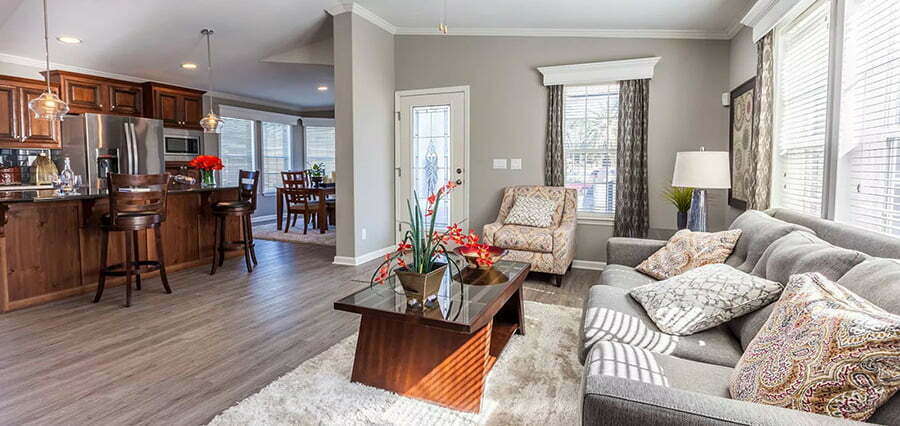 Skyline is a prefab and manufactured home retailer in Indianapolis and other states. The company takes pride in its exceptional craftsmanship, customer satisfaction, personal service, and infamous skycare for its homes.
All of their home products have top-grade insulation, extensive caulking to eliminate unwanted drafts, and high-performance windows and doors. With a Skyline home, you are assured of saving 20-30% of your energy bills moving forward.
Schult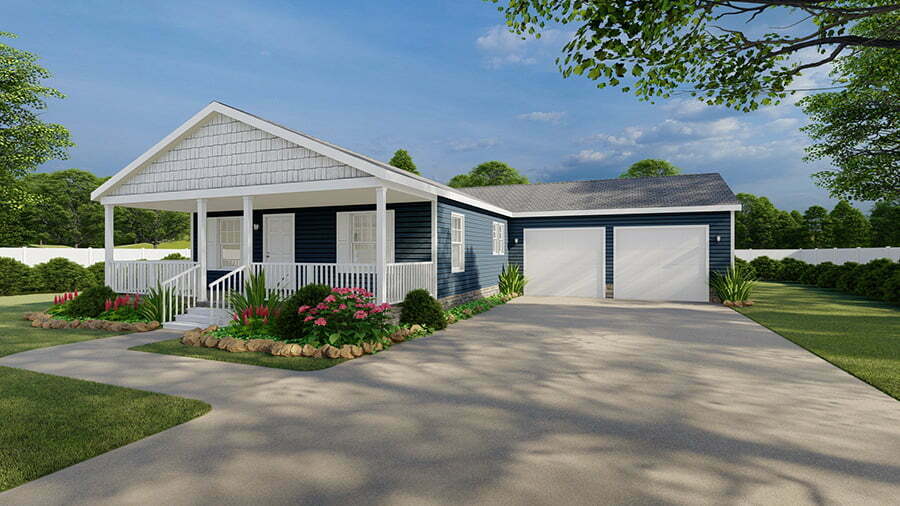 Schult gives you a home of integrity. The company strives to exceed customer expectations with every home they sell. They've been in the business for 85 years and have created an excellent reputation. Their catalog has three houses, and each floor plan has multiple home designs. They have single-sectional homes, HUD code, and modular state code homes.
Modway Homes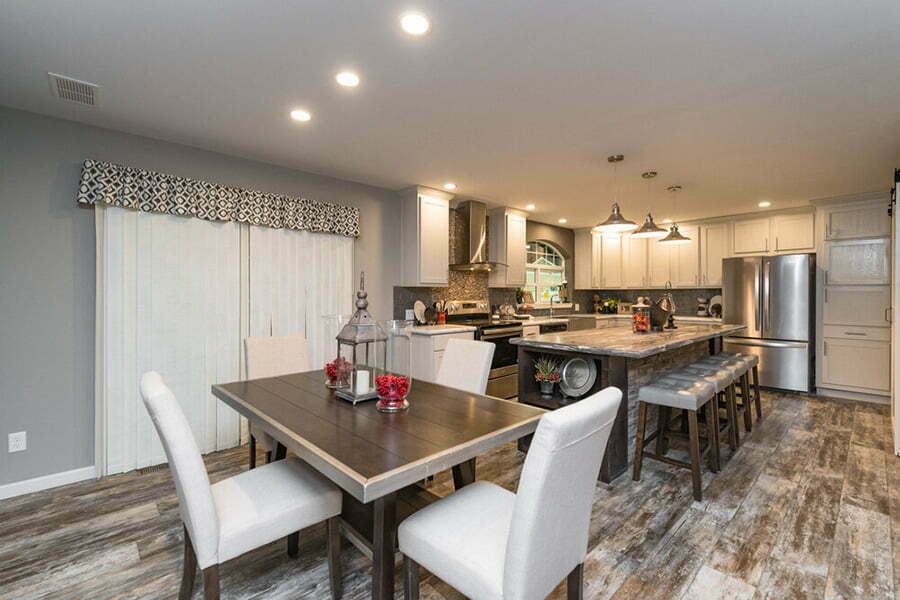 Modway Homes is a leader in building affordable and beautiful homes for all walks of life. The company aims to build homes that last for generations. They serve Elkhart County and all of Northern Indiana.
Stamford, a featured home, has a glamorous bath and walk-in closet. A feature that many love! It has four bedrooms, three baths, and a total living area of 2,330 sqft.
Impresa Modular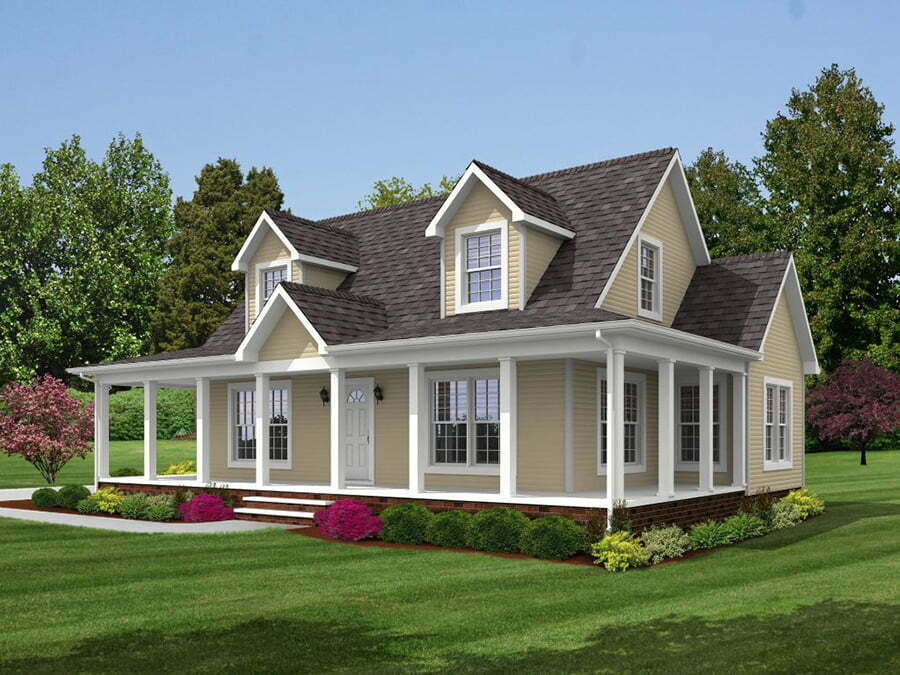 Impresa Modular is a manufacturer of choice in many states as its homes are available from across the country. Their catalog has several categories and home styles, so finding your dream home is a no-brainer. Impresa takes pride in delivering dream homes at an expensive price.
Barclay is one of their featured homes. The style is traditional, and it belongs to their American Lifestyle collection. This home has a total area of 1,315 sqft, three bedrooms, and two and a half baths.
Deer Valley Homebuilders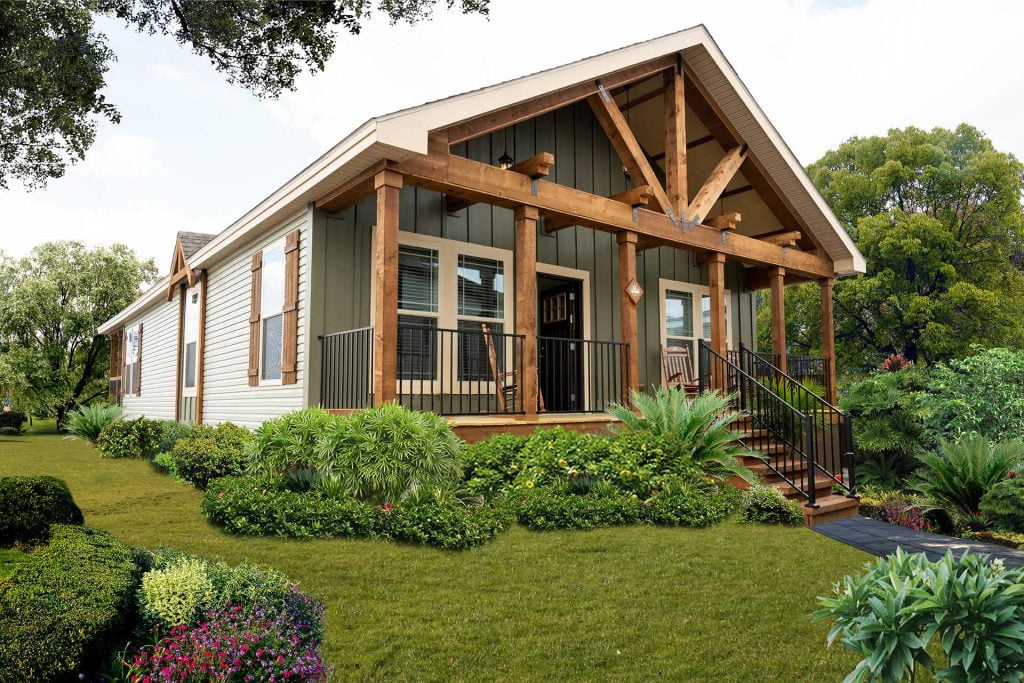 DVLY is a nationwide leading manufactured home builder. They don't compromise their efficiency with quality. They ensure only to use of quality materials or their team's construction principles.
Their Nativ Living Series homes are designed to maximize the outdoor experience. The series has four unique home designs for clients to choose from. The Sozo 8038 is one example. It has three beds, two baths, and a total area of 2,280 sqft. It's elegantly designed, with a beautiful gourmet kitchen, open-concept living area, and more.
Clayton Homes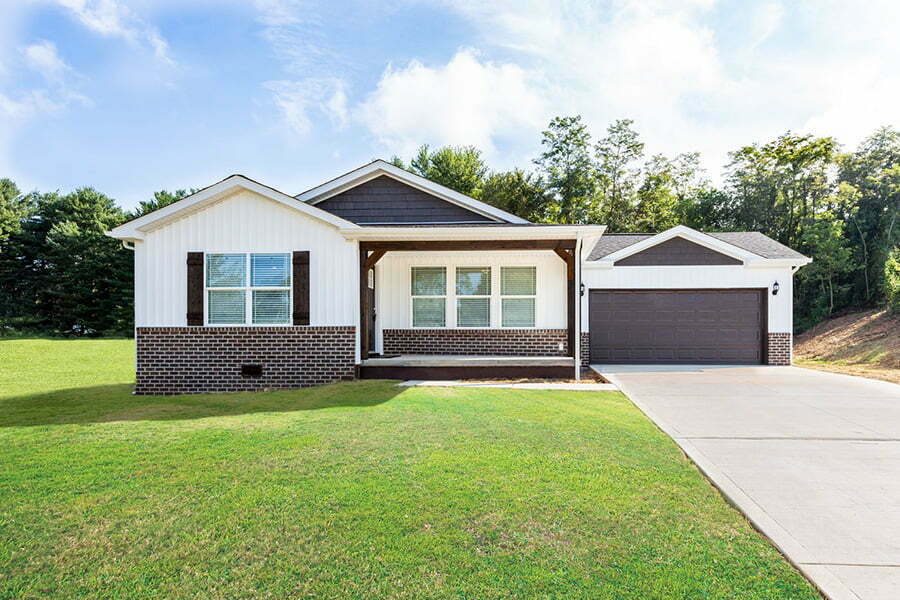 Clayton Homes help you find the home of your dreams in just a few clicks. With already made model homes and floor plans, clients can just scroll and pick the home of their choice. All prefab homes of Clayton are customizable, so you don't need to worry or your preference.
The company has manufactured home for sale on their site, including the Keeneland. It's three beds, two baths home with a total living area of 1,767 sqft. You can check out with them for the price quotation. These homes are built to last a lifetime.
Clayton Homes of Georgetown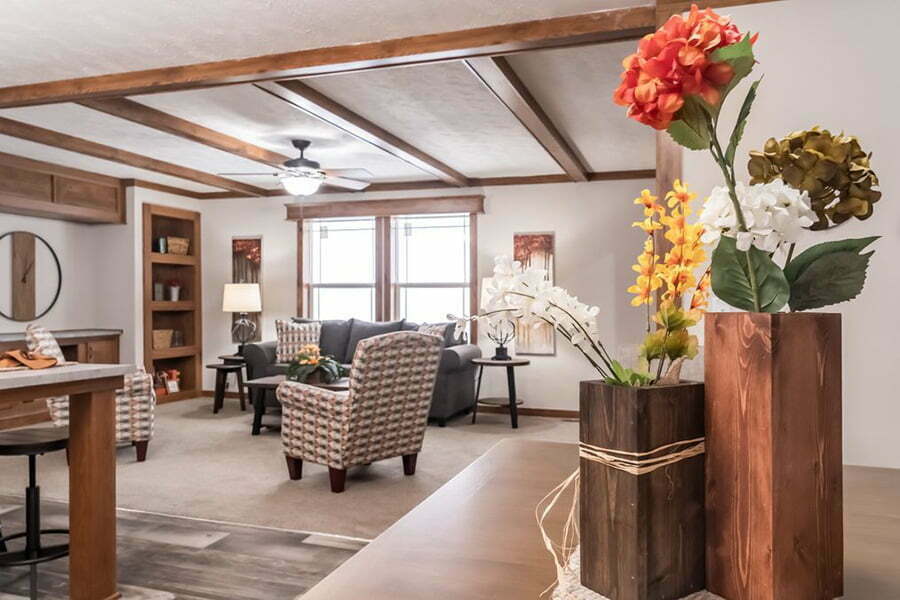 In Georgetown, Clayton Homes featured homes include Cheyenne and Elation. Cheyenne is a three-bedroom home with two baths. It has a total area of 1,580 sqft and a base price of $210K. Elation, on the other hand, has three bedrooms, two baths, and a total living area of 902 sqft. The base price is $60K.
Champion Home Builders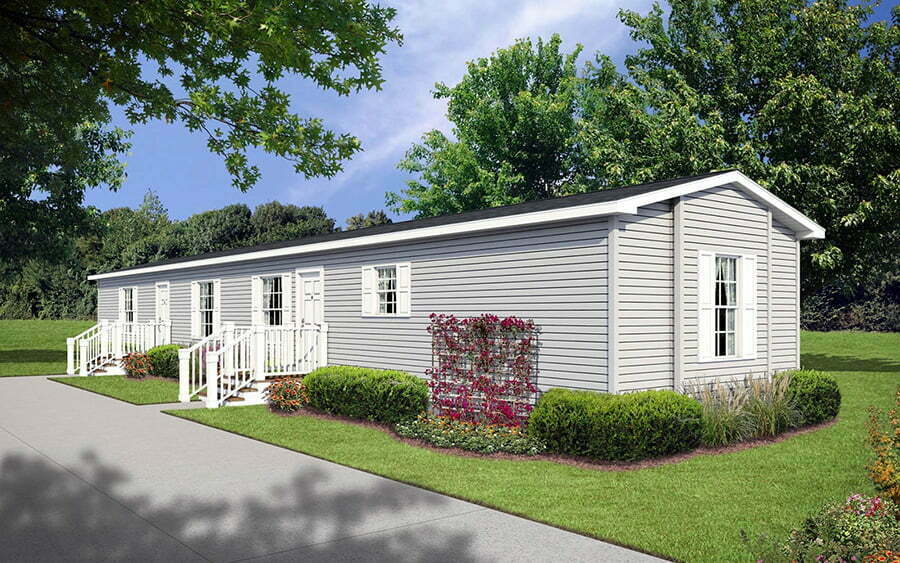 Champion Home Builders has been building prefab homes for more than 60 years. The company has various model homes and floor plans that are affordable, architecturally designed, and engineered.
Advantage 1660 205 is one of the smaller homes of Champion Homes with an 849 sqft floor area, two bedrooms, and two baths. It's a single-section home. Another example is Advantage 2872 243 is one of the bigger homes with a 1,813 sqft area with three bedrooms and two baths. This one is a multi-section home.
Related reading: