Last updated on August 31, 2023
Here's our digest of the most trusted companies that build modular and prefab homes in Michigan.
Michigan enjoys a mild climate, so prefab homes are excellent to build in this state. Modular homes can be mostly delivered to any part of the state, though some areas might provide challenges.
And though housing in this state is cheaper than the national average, prefabs will help you save even more.
With a prefab home, you're getting much more than you expect. Check out these prefab home manufacturers in Michigan.
Table of Contents
First Choice Homes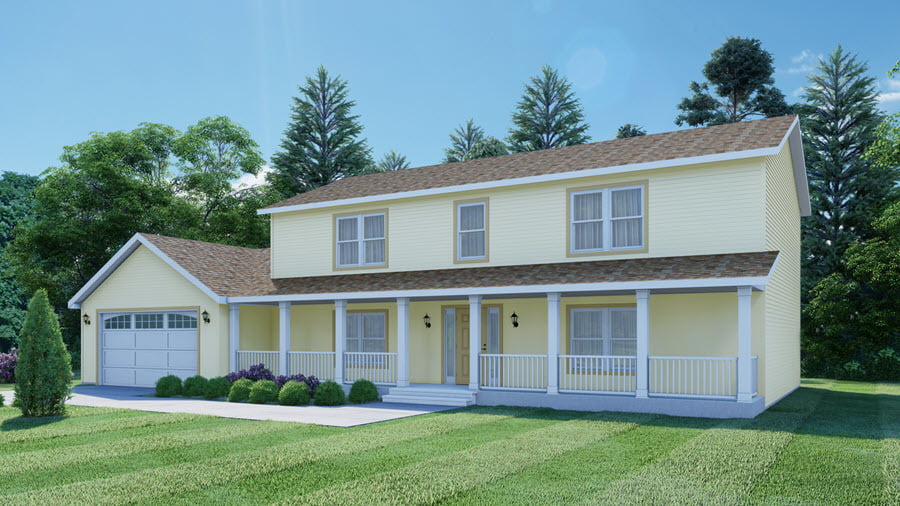 First Choice Homes is one of the premier modular home builders in Michigan. They service clients in several other states, including Illinois, Ohio, Indiana, Iowa, Kentucky, Wisconsin, and Missouri.
With over 80 floor plans to choose from, it's a guarantee that you'll be able to find your dream home and make it a reality with First Choice Homes.
Lindal Cedar Homes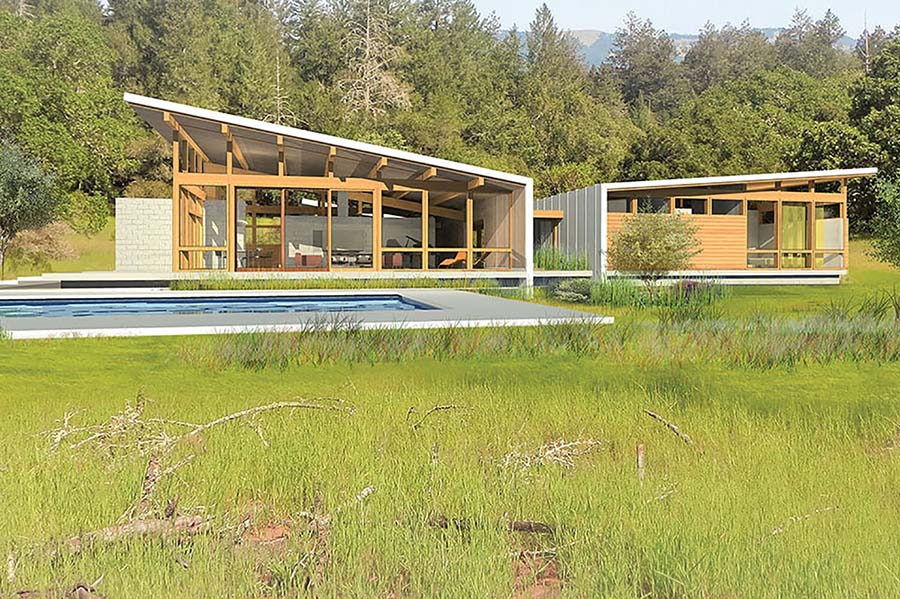 Lindal Cedar Homes is all about using premium materials and efficient designs. They've built over 50,000 Lindal homes since its founding, and their hallmarks are their careful home planning, sustainable building materials, and predictable system for delivery.
The Quick Ship Olive is from its small home collection. It has two bedrooms, one full bath and one half bath, and a total living area of 747 sqft. This is a perfect space for a vacation cottage, a primary dwelling, a studio, and more.
General Housing Corporation
General Housing Corporation is a Michigan-based modular home manufacturer. Since its founding, they've already created and sold over 6,000 modular homes.
The Alpine is an example of their Ranch-style home. It has two bedrooms, one bath, and a total living area of 896 sqft. It has a shared kitchen and dining space and comes with a utility room.
Oasis Homes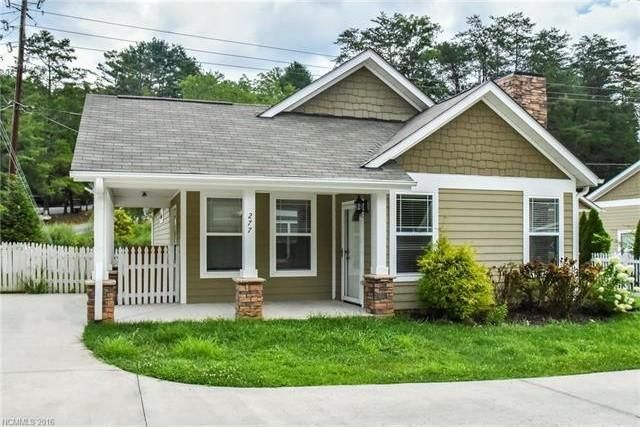 Oasis Homes help homebuyers build their dream custom homes. The company is the first and only Michigan Master Builder specializing in traditional stick-built and modular construction.
Their Ranch Classic Home collection is among their best. The homes offer classic comfort and unlimited customization features. All ranch homes are also wheelchair friendly.
Rochester Homes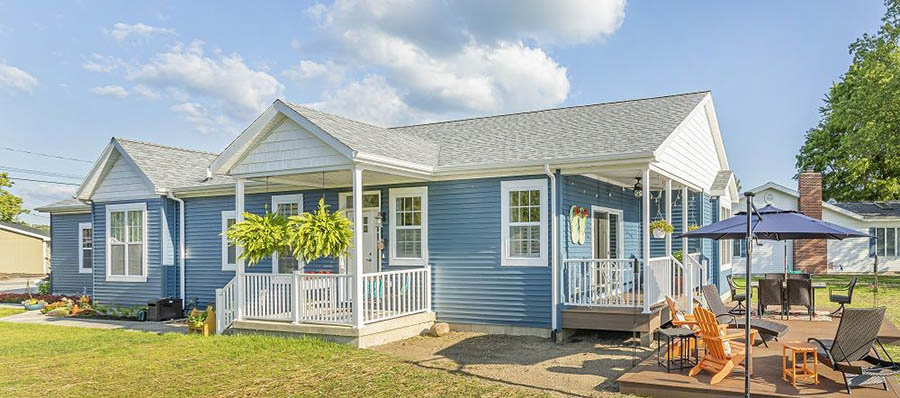 Rochester Homes is a reputable manufacturer in the housing industry. They are available in several locations, including Michigan, Indiana, Ohio, Illinois, Missouri, Iowa, Wisconsin, and West Virginia.
The Roosevelt series is one of their top floor plans. They have different home sizes in the series, from two-bedrooms, and three bedrooms, to ranch-style homes. Furthermore, homes in this series feature small offices attached to the living area.
Northwood Modular Homes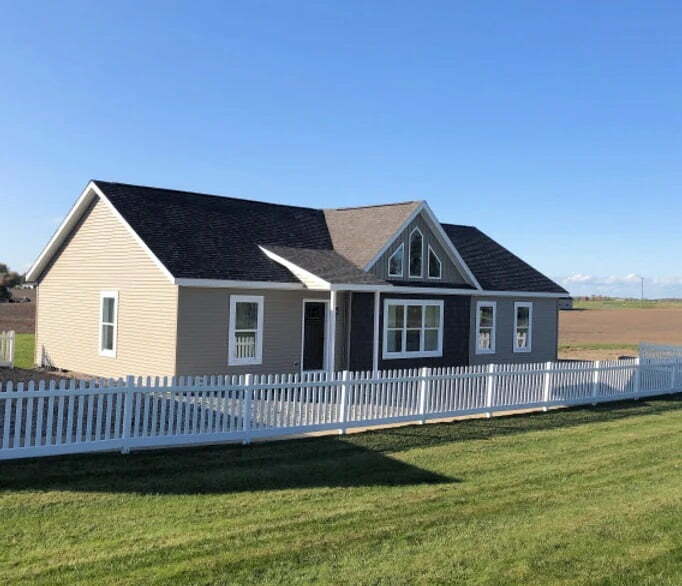 Northwood Modular Homes is one of the top modular home builders in mid-Michigan. The company specializes in custom-designed homes and lake cottages. They have over 280 house plans to choose from.
For example, is the Accent Ranch. The home has three bedrooms, two baths, and a total living area of 1290 sqft. It's part of the Modern Living series and has an open floor plan for the living, kitchen, and dining areas.
Roy's Home Center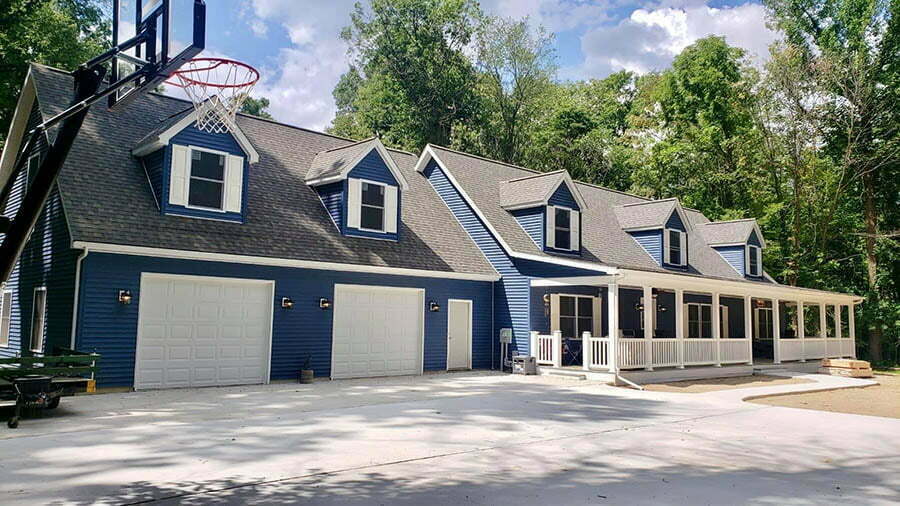 Roy's Home Center gives you excellence at its best. The company has been around since the early 70s, and since then, it has helped about 3,000 families realize their dream homes.
The Bristow is a beautiful home with three bedrooms, two full baths, and one-half bath. It has a total area of 1920. It's perfect for families who are just starting, a growing family, or new homeowners.
North Country Homes Corporation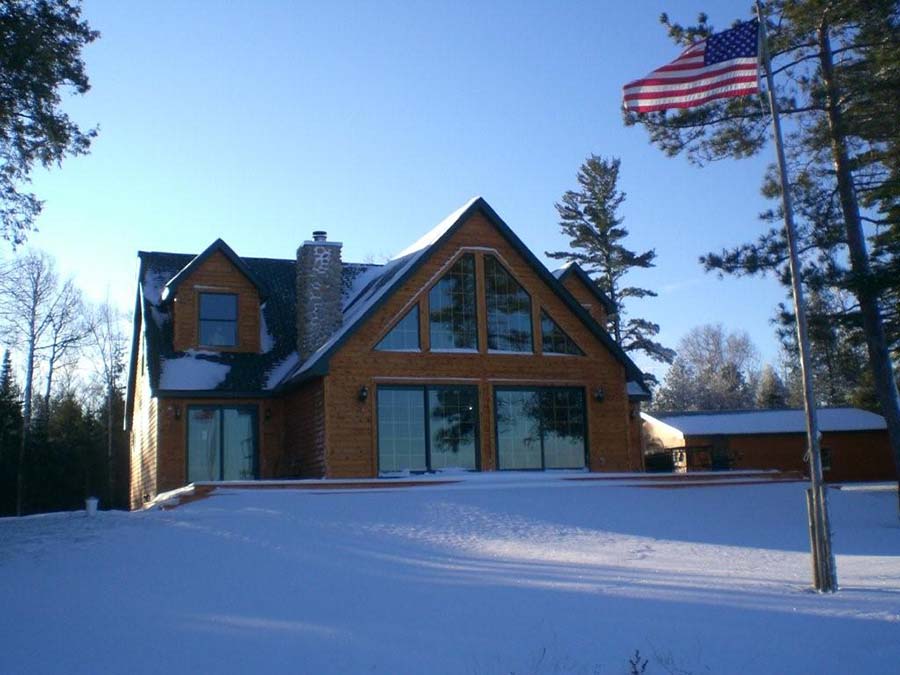 The North Country Homes Corporation is one of the state's biggest and oldest modular home builders. It's a family-owned and operated business based in Indian River, Michigan. Their modular homes are available in surrounding counties such as parts of Luce, Alpena, Presque Isle, and more.
The Lakeview II home is a three-bedroom and two-bath home with a total area of 1680 sqft. It features a garage, vinyl shake siding on roofs, a recessed entry door, and more.
Dickinson Homes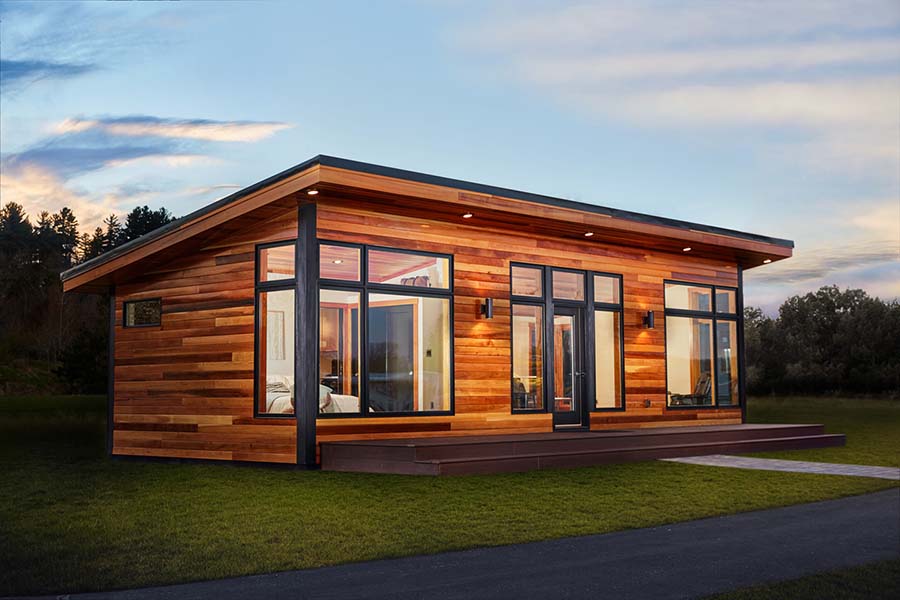 Dickinson Homes have four decades of experience in its belt. The goal is to build a better home to give clients better lives. They live by a simple rule: to deliver exceptional craftsmanship, teamwork, and exceptional customer service.
They have several home types. There's the ranch, two-story homes, chalet, cedar ridge, and hybrid log.
Phil Lee's Homes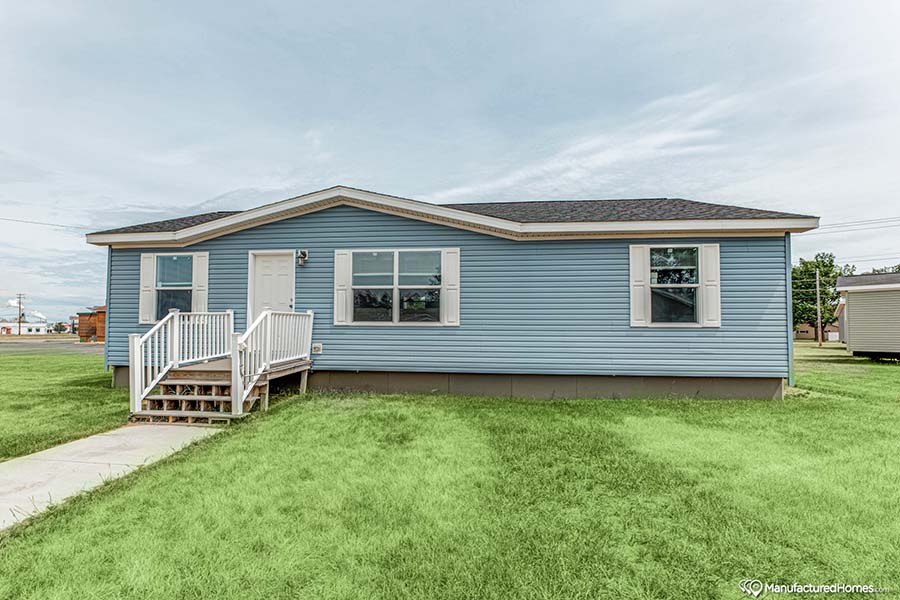 Phil Lee's Homes have been making homeowners happy with their beautifully-made homes for 70 years. Their years of experience in the industry are almost unparalleled. The company offers the ultimate American Dream more affordable.
One of its featured homes is the Westlake Ranh Homes, with three bedrooms, two baths, and a total living area of 1493 sqft. It even comes with an optional walk-in shower and an optional soaker tub with a shower. The choice is yours.
Huron Modular Homes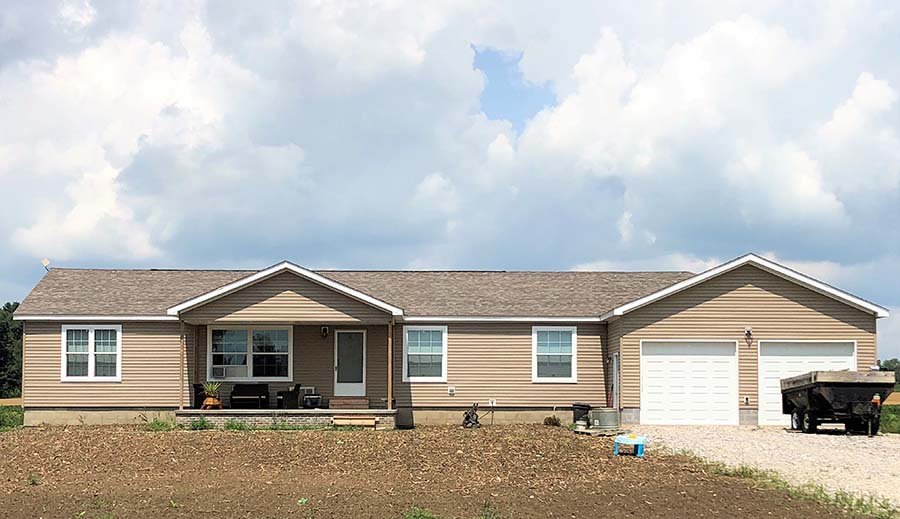 Hudson Modular Homes continue to deliver quality prefab homes for customers. Their model center is located in Port Huron, St. Clair County, but their homes are available throughout the state.
The Advantage is one of its featured homes. It's a single-story home with three bedrooms and two baths. The dining, kitchen, and living room have an open floor plan making it easier to entertain families and guests. The house features a huge primary bedroom with a full bath, a soaker tub, and a walk-in closet.
Little Valley Homes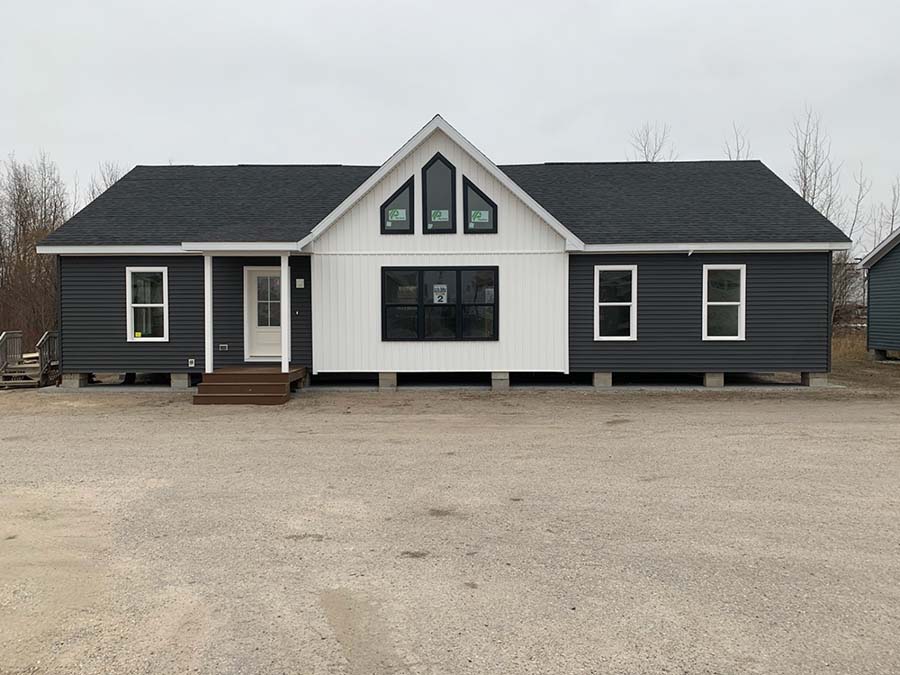 Little Valley Homes is the ultimate housing for the people. Their affordable houses are built to last, guaranteeing the best customer service from beginning to end. The company delivers prefab homes to several locations throughout Michigan too.
Included in their inventory is the Clayton Hills St. It's a three-bedroom house with two baths and a total area of 1512 sqft. It features an optional entry closet and open entry. There's also the spacious living room for guests and families to bond over great talks.
South Park Homes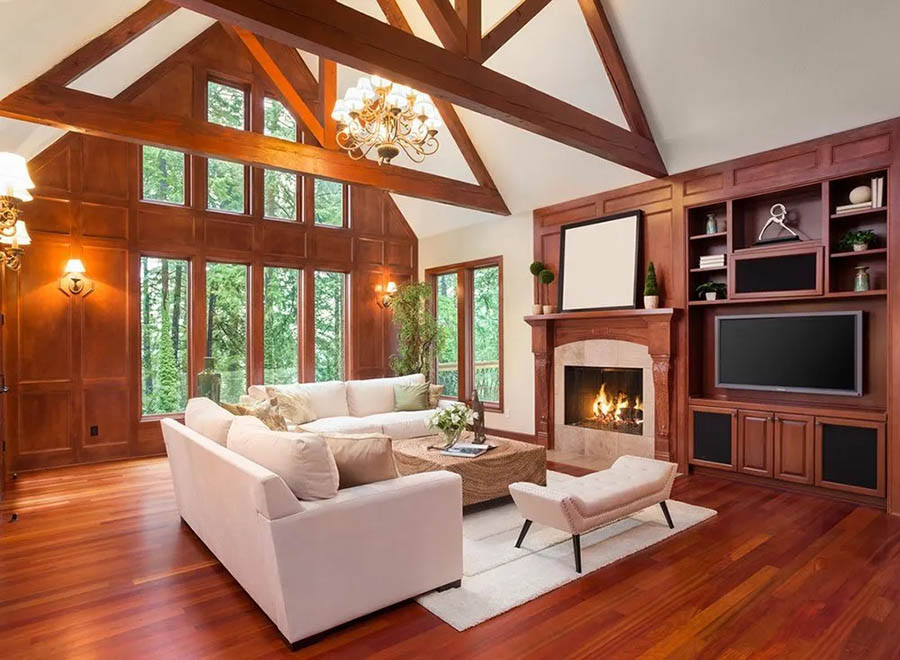 South Park Homes build reputation one home at a time, says their slogan. The company is an expert in modular homes in Reed City, Michigan, and their homes are available at the most affordable prices. Since the 70s, they've sold over 2,000 homes already.
Clark Modular Homes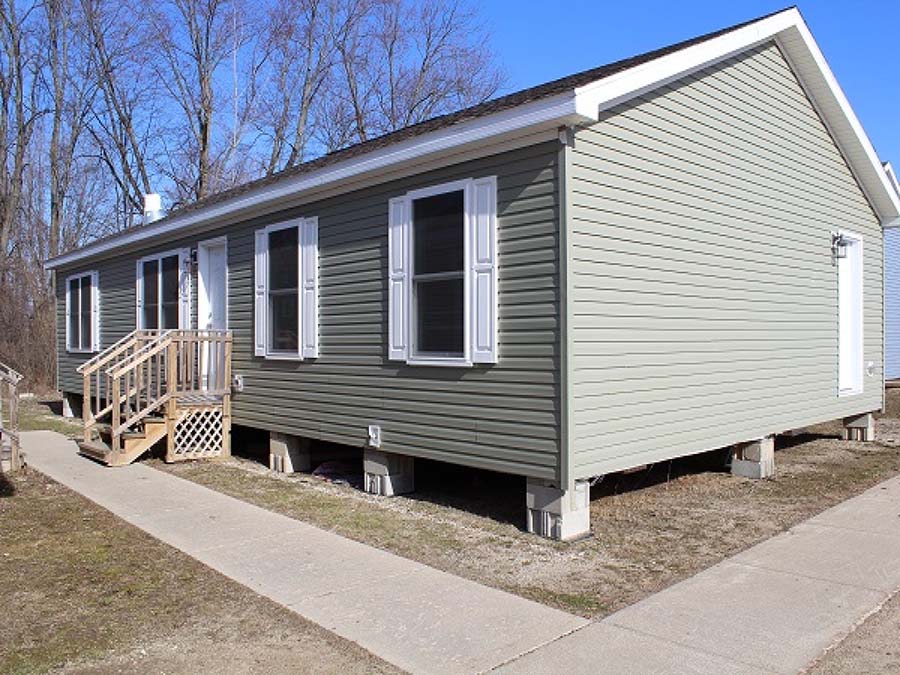 Clark Modular Homes has been based in Central Michigan since the early 80s. They are located in the state's center, allowing them to deliver their prefab homes all around Michigan without hassle.
The Commodore Limited 1 is their featured home with three bedrooms and two baths, all in 1387 sqft. Its optional features include Hickory cabinets, extra exterior faucets, and much more.
Meadowlark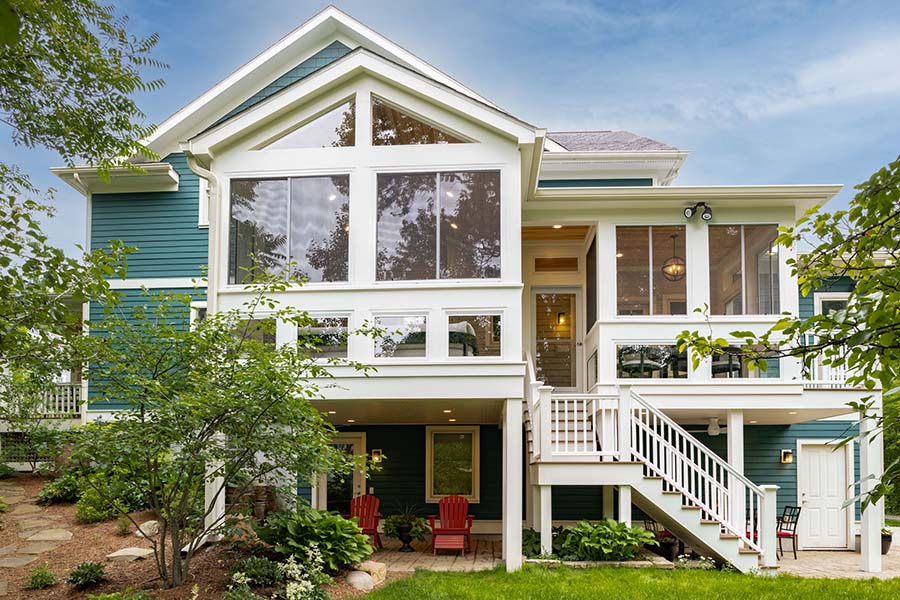 Meadowlark is an award-winning and nationally-recognized home builder in the country. Furthermore, the company is an industry leader in green building. Rest assured, their homes are comfortable and healthy for the environment.
One of the most beautiful homes they have in the gallery is the Burns Park Beginnings. It is an expansive brick home that crosses class, modernity, and elegance. It's the ultimate home of anyone's dreams.
Ritz-Craft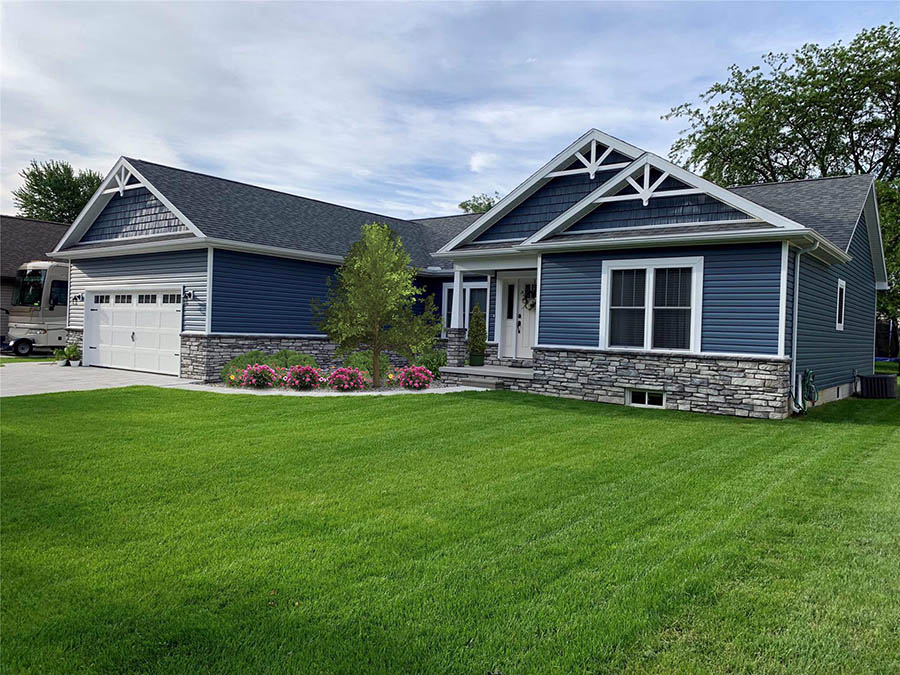 The Ritz-Craft custom builds homes that are safe and simple. The company is the largest family-owned modular business in the country. They incorporate modern and latest construction designs to create and exceed every client's expectations.
The Osprey Ranch is their house of the month. It features three bedrooms, two baths, and a total living area of 1421 sqft. The kitchen and the dining areas have an open view of the clinging room. It's a perfect home for first-time home buyers and empty nesters.
NYE Construction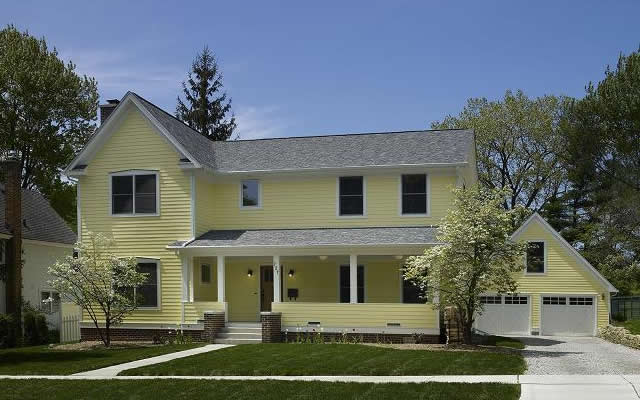 NYE Construction provides homes for customers from the Eastern Upper Peninsula and Central Upper Peninsula of Michigan. Aside from custom homes, they also construct garages, decks, and covered porches.
Preferred Homes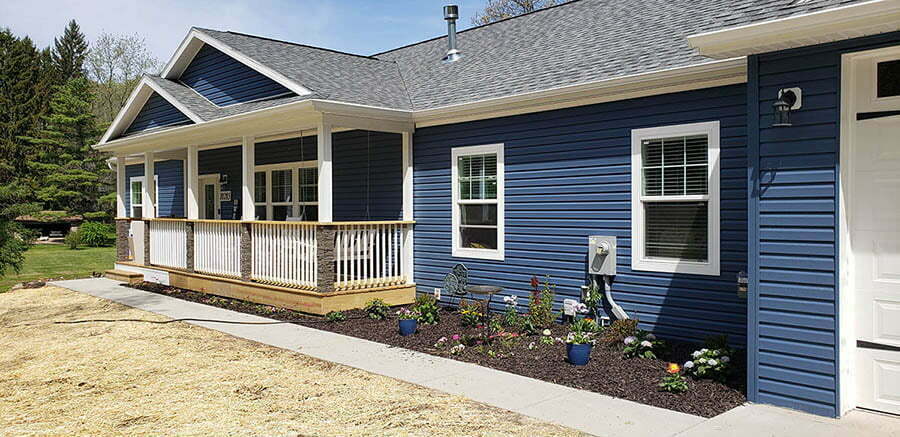 Preferred Homes build high-quality and affordable manufactured and modular homes in Michigan. It's a local and community-driven business passionate about giving homebuyers exceptional service and experience.
The American FArmstead 501 is a single-story home. It's a must-see house model with three bedrooms, two baths, and a space of 1073 sqft. The base price for this home is $88,986 for wallboard and $94,641 for a single-wide house similar to the display.
D&G Homes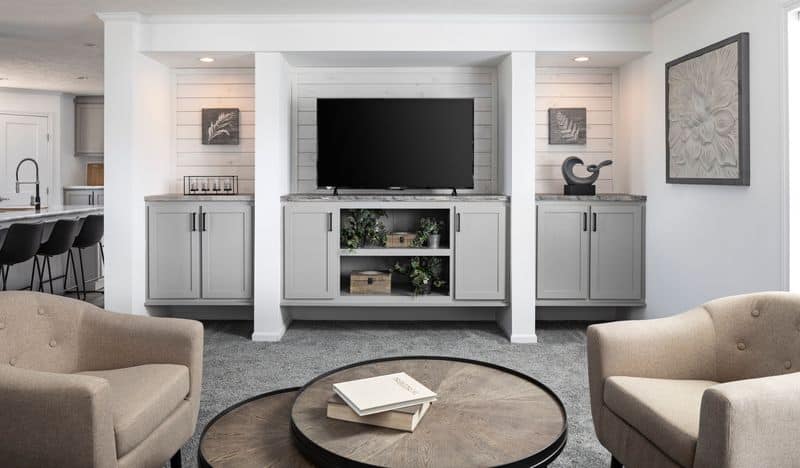 If you live near or within the Petoskey Area, D&G Homes is your best choice. The company offers homes with all the latest features you'd want to see in a luxury home. They are also a proud and authorized dealer of All American Homes.
Legendary Homes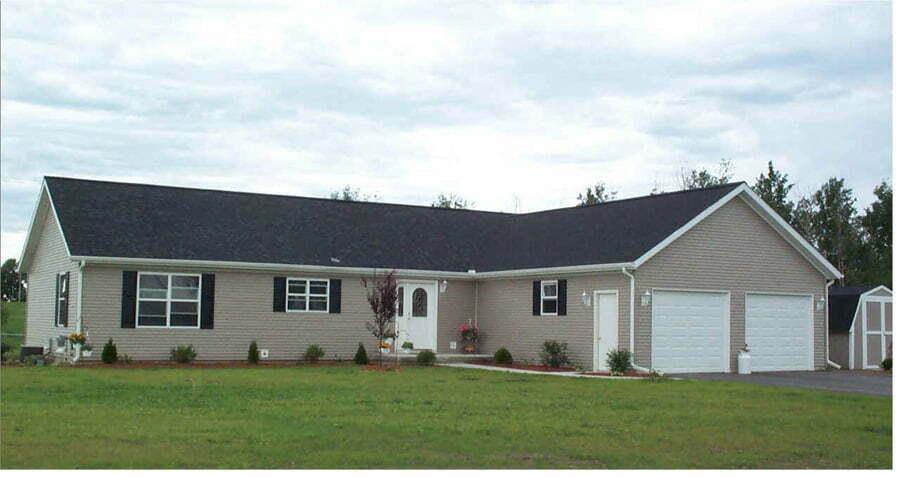 Build your dream home with Legendary Homes, an authorized partner of Redman Homes, All American Homes, and Skyline Homes. The company offers top-of-the-line quality homes at affordable prices too. You can check out their gallery for home samples they have and go from there.
Modular Homes of Michigan
The Modular Homes of Michigan has been in the business for more than 25 years. They are a licensed and insured residential contractor in Michigan. Additionally, they team up with several prefab home manufacturers to give their customers many options.
Carriage Custom Homes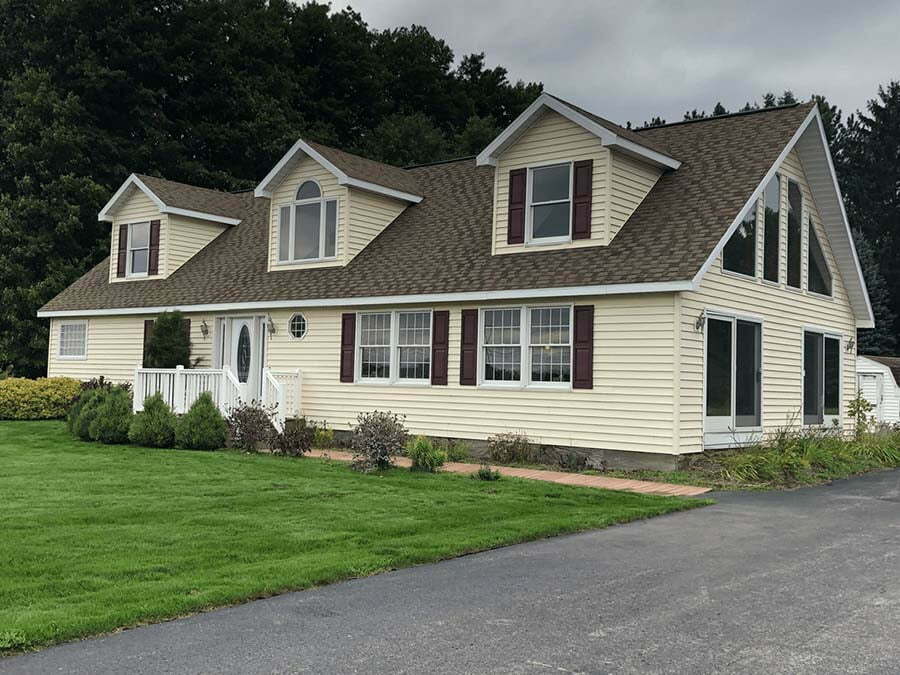 Carriage Custom Homes gives you convenient, cost-effective, and high-quality homes. They have several home types, including Ranch, cape cod/chalet, two-story, and duplex home styles.
The America Home is a ranch-style home with a total area of 1400 sqft. It has three bedrooms and two baths. The home has a spacious living room and a basement plan option.
Champion Home Builders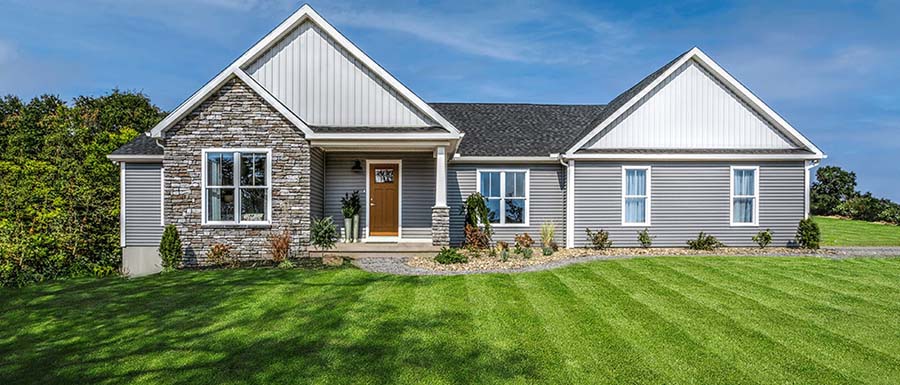 Champion Home Builders are not your usual manufacturers as they are one of the biggest manufacturers in North America. They have manufactured homes, modular homes, mobile homes, and park models. They also deliver in western Canada.
Midstar Home Builders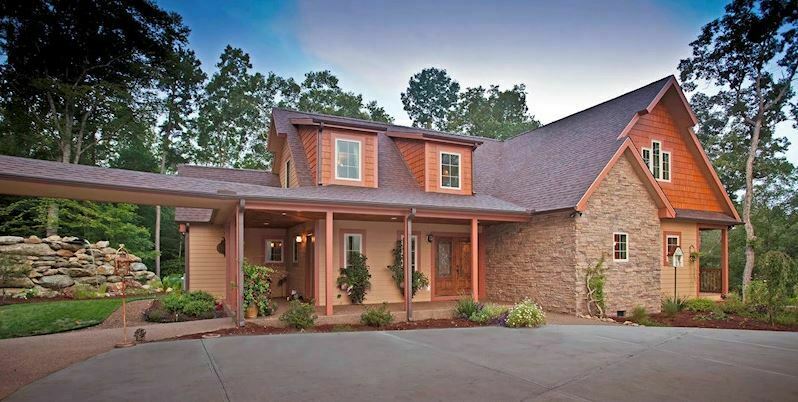 Midstar Home Builders understand that building a home is one of the biggest decisions one can make in a lifetime. With that, they help homebuyers make educated decisions about their home.
The Osprey Ranch is its featured house of the month. It's a compact home with space-efficient features. It has three bedrooms, two baths, and a total living area of 1421 sqft. It features floating cabinetry and shelves, giving more floor space to the house.
Baker Builders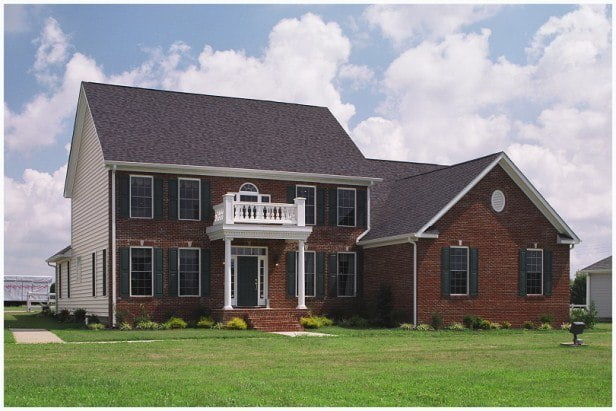 Baker Builders commit itself to create quality homes. They don't just build houses; they build with integrity and passion. Aside from prefab homes, they also offer bathroom and kitchen remodelling.
The company is based in Jackson, MI but its services are available in different locations, including Lansing, Brooklyn, Cement City, Concord, Grass Lake, Hanover, and more.
Hampton Homes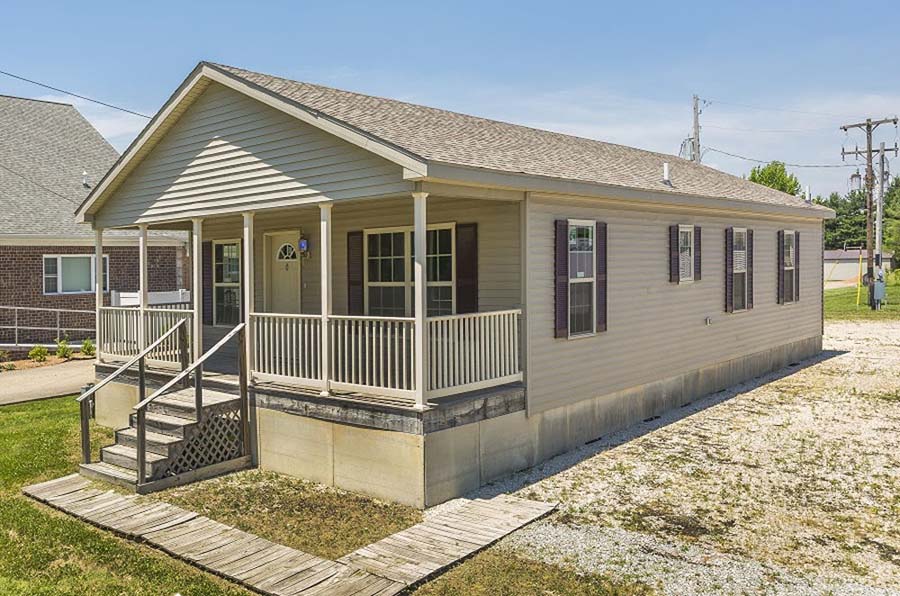 Build smart houses with Hampton Homes. It's the leading provider of modular homes in Michigan. One of their top five-floor places is Roosevelt. It's a beautiful home best for lots with a huge yard. It has three bedrooms, two baths, and a total living space of 1920 sqft.
American Living Inc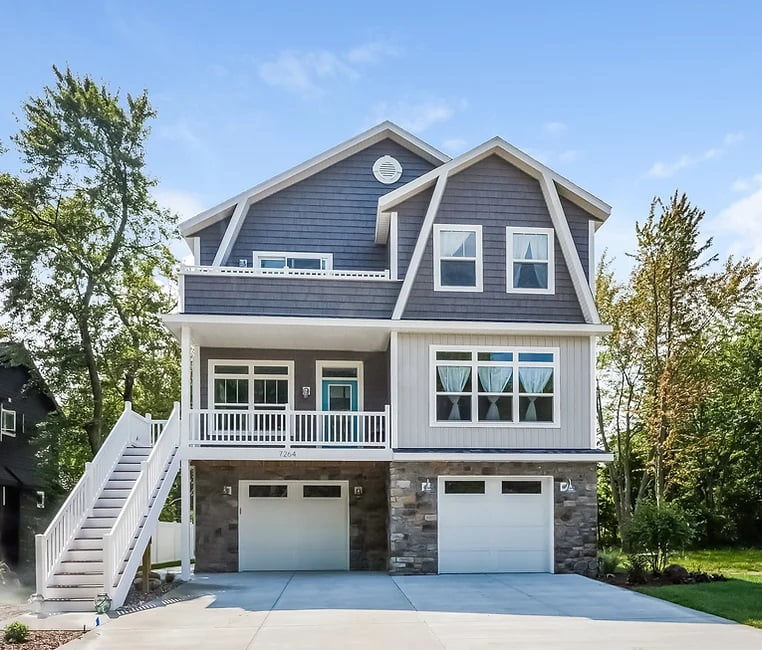 American Living gives you the American Dream, the white picket fence, and the finished interior and exterior home. Their homes are for entrepreneurs, those who love chef's kitchens, and more.
The Applewood II is one of the favorites among its 200+ floorplans. This house has three bedrooms, two baths, and a total living area of 1257 sqft.
Impresa Modular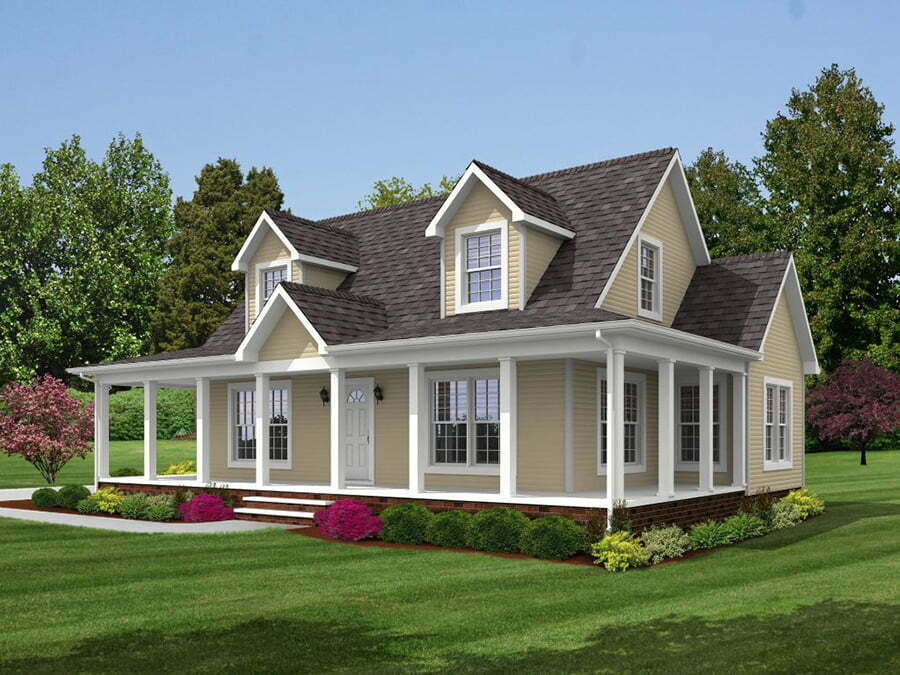 Impresa Modular is one of the premier manufacturers in the country, with locations throughout the US. With Impresa Modular, you're not just getting home. Above all, you're getting a partner you can trust to build your dream home for you.
You can check out their interactive editor to see how your dream will look when it's done.
DVELE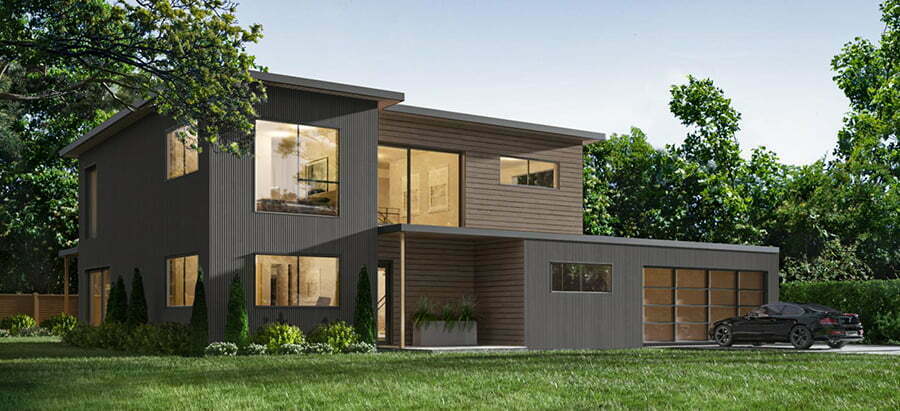 Dvele is where you get contemporary fab homes in Michigan. The company has experience in creating high-quality, sustainable, and beautiful homes for residents of Michigan and other nearby areas.
Trinity is one of its featured homes. It's an expansive contemporary prefab home perfect for growing families. It has four bedrooms, three full baths and one half bath, and a total living area of 3523 sqft. The base price for Trinity is $775K.
Related reading: