Last updated on January 15, 2023
Find your new dream home on the list of modular and prefab homes and manufacturers in Kentucky. Read on!
Kentucky is known as the Bluegrass State. It's located in the Eastern US and has moderate subtropical climates. Furthermore, here we have cold winters and hot summers.
Prefab and modular homes are manufactured to ensure that the temperature changes are addressed. Houses are built to be energy-efficient, durable, and made of high-quality materials.
If you are considering buying a home here, it's a good idea to consider prefab homes not only because they're well-engineered — the land terrain in the state lends itself to easy delivery of these homes right to your property.
Here are some of the best manufacturers in the state.
Table of Contents
Family Dream Homes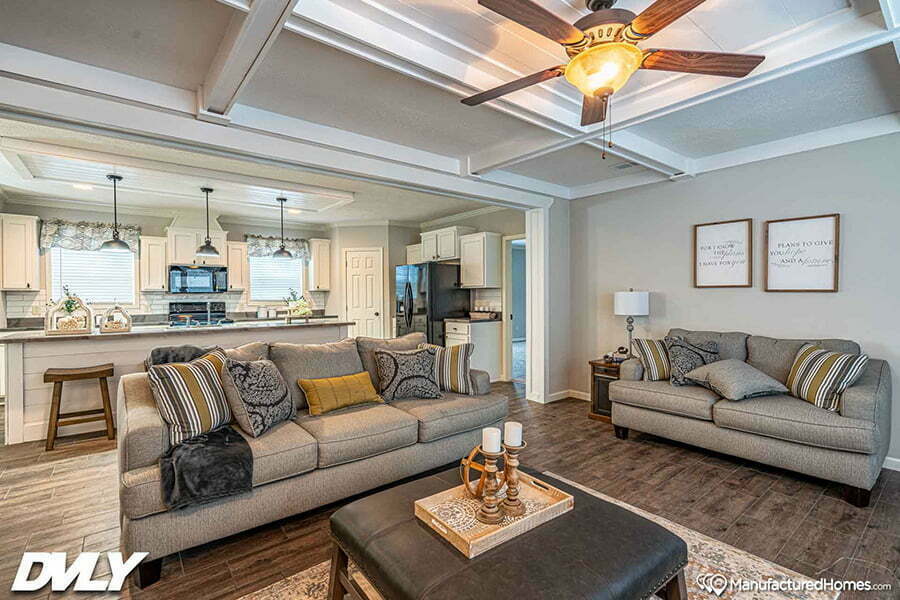 Family Dream Homes is the future of housing. They have locations in Florida and Kentucky but serve families and customers in Indiana, Illinois, Tennessee, Missouri, and Florida. The company takes pride in its ability to create a home that fits your lifestyle and your budget.
One of their feature homes is the Orchard House, an expansive family home with four bedrooms, three baths, and a spacious living room.
Trading Post Homes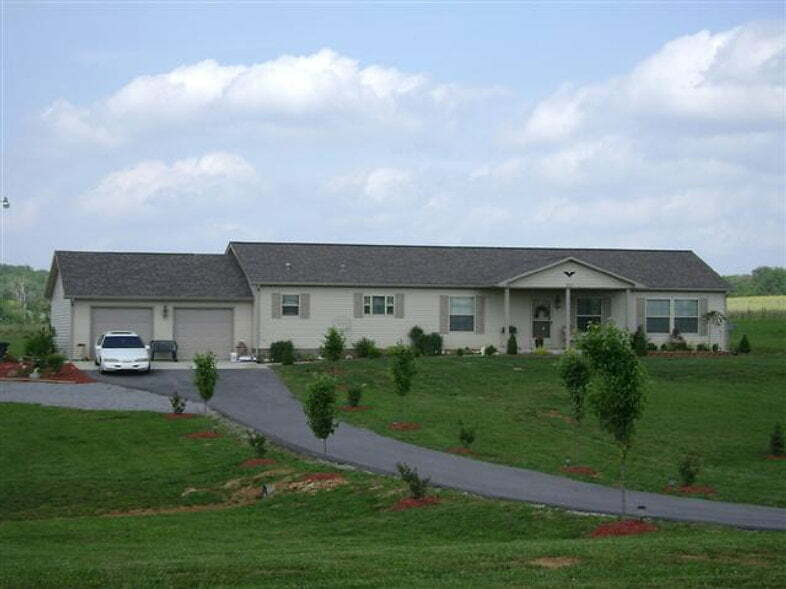 Trading Post Homes has been helping families find their dream homes for over 75 years. Their homes have unique interiors, complete with various kitchen and bathroom layouts.
Their main office is at Sparrow Drive, Shepherdsville, KY, but the service is available throughout Kentucky and Indiana.
Freedom Homes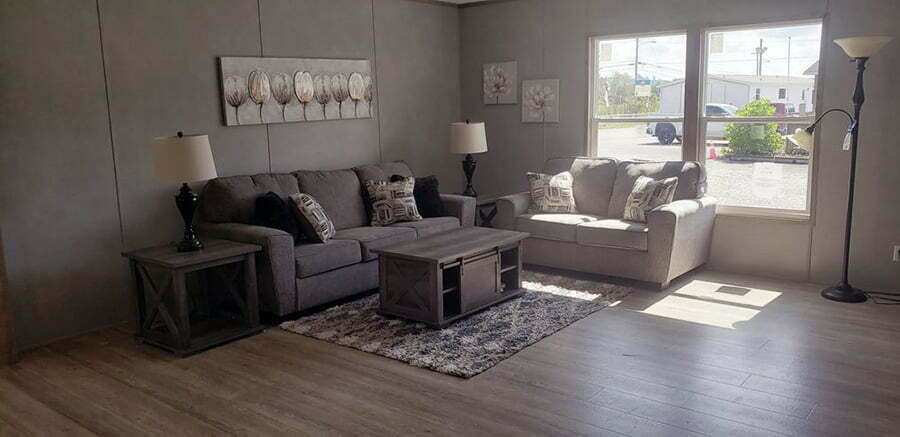 Freedom Homes help families get the home of their dreams that is perfect for their lifestyle and budget. They are located right off Route 180. They have various home floor plans you can check and customize.
One of their featured homes is the Farmhouse Breeze 72. It's a home with four bedrooms, two baths, and a total living area of 1,896 sqft. The base price is $150K.
Mt. Vernon Dream Homes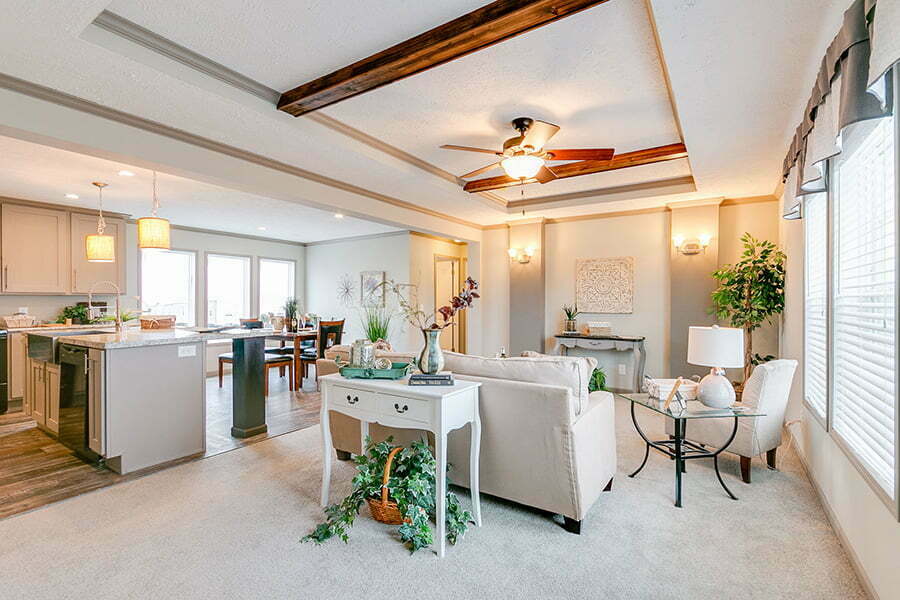 Mt. Vernon Dream Homes is a premier retail center in Illinois, Kentucky, Indiana, and other nearby areas within 160 miles. The company has decades of experience building top single-lot manufactured and modular homes in the US.
For example, Sandalwood XL, built by Fleetwood Homes Lafayette, is a home with three bedrooms, two baths, and a total living area of 1680 sqft.
Franklin Homes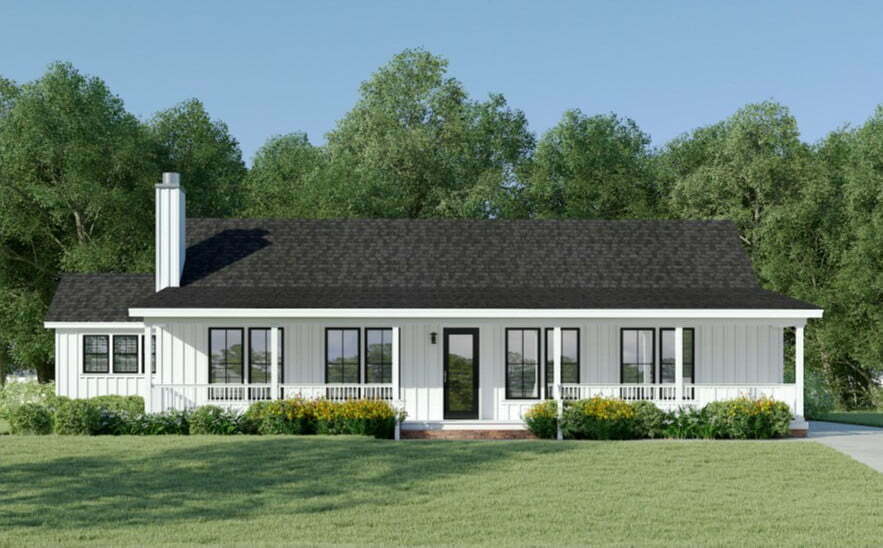 Franklin Homes build homes with a ten-year structural warranty. Furthermore, all their home models are fully customizable according to your preferences and budget.
They have three home series, the classic, essentials, and the Franklin Prefab. The Franklin Classic series is the most prestigious of all their collection of single and double-section homes.
Grandan Homes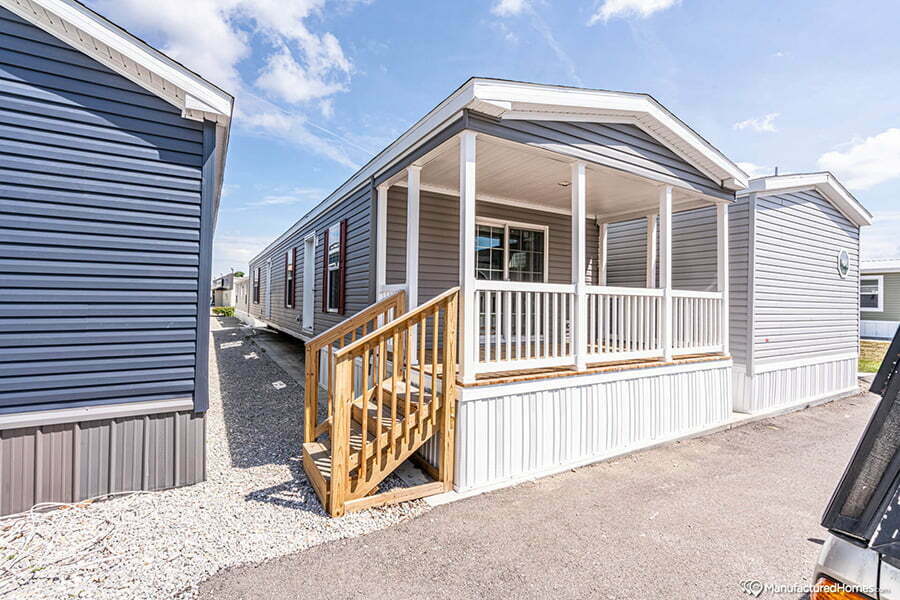 Grandan Homes manufactures prefab and mobile homes for families in Indiana, Kentucky, and nearby areas. Their homes are a selection from Deer Valley, Sunshine Homes, and Manufactured Housing Enterprises.
One example is the Mansion Elite Sectional from Manufactured Housing Enterprise, which has three bedrooms, two baths, and a living area of 1344 sqft. Another one is the Woodland Series by Deer Valley, with three beds, two baths, and a living area of 2,100 sqft.
Redman Homes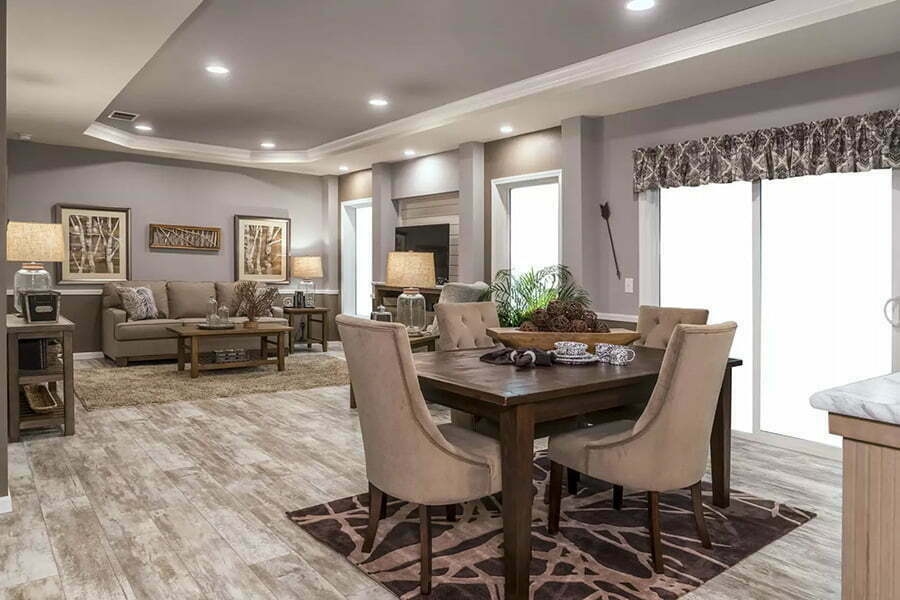 Find the home for your family at Redman Homes. The company is one of the Midwest's leading builders of manufactured and modular homes. It prides itself on meeting the specifications of every customer and thus satisfying them to the brim. They have ready-to-go home models, and they also have models you can customize.
Dutch Housing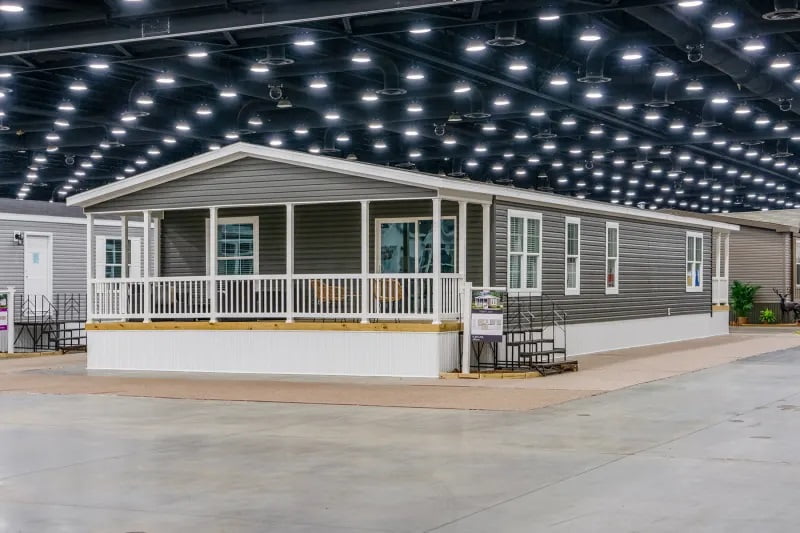 If you live within 75 miles of Kyrock, KY, and are looking for a home, then browse the catalog of Dutch Housing. The company is known for its innovative designs that allow homebuyers to style or customize their homes.
Dutch Housing also has designer kitchens, luxurious baths, and more. They have various features and decor options to ensure that your preference and aesthetics are met. Check out their photo galleries for home samples and other features.
Deer Run Cabins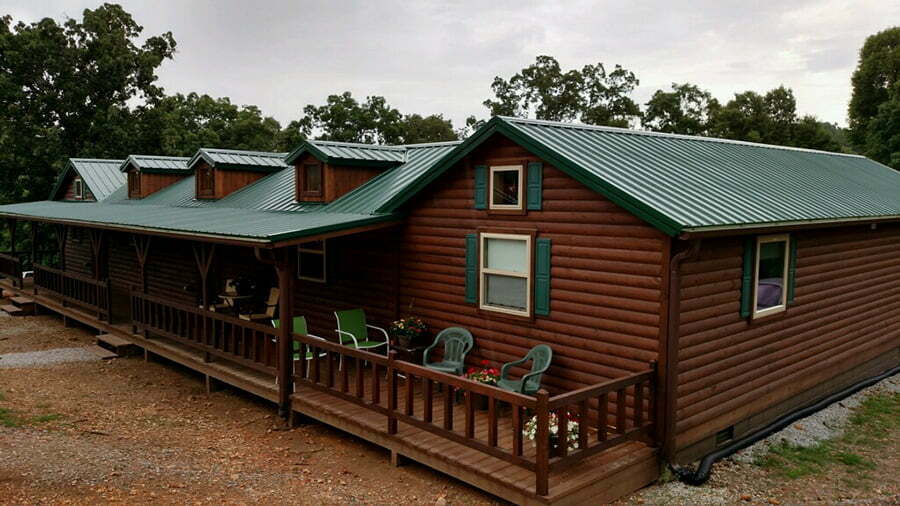 Deer Run Cabins is a second-generation company building more like home cabins. They have completely customized cabins or home kits and pre-built modular homes you can choose from. The goal is to deliver the cabins with the highest quality materials and craftsmanship.
First Choice Homes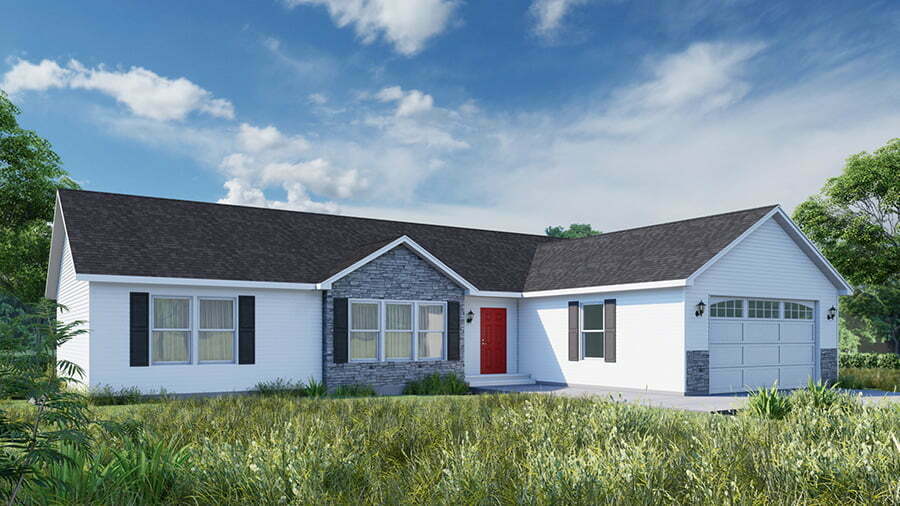 First Choice Homes is Michigan's first choice for modular homes. They offer the finest quality prefab modular homes in several other states, including Michigan, Illinois, Ohio, Indiana, Kentucky, Wisconsin, and Missouri.
They have several home floor plans, such as Ranch, Cape Cod, Two-story, and Multi-family homes. Their park models are varied in size, and some others reach up to a maximum of 500 sqft.
Commodore Homes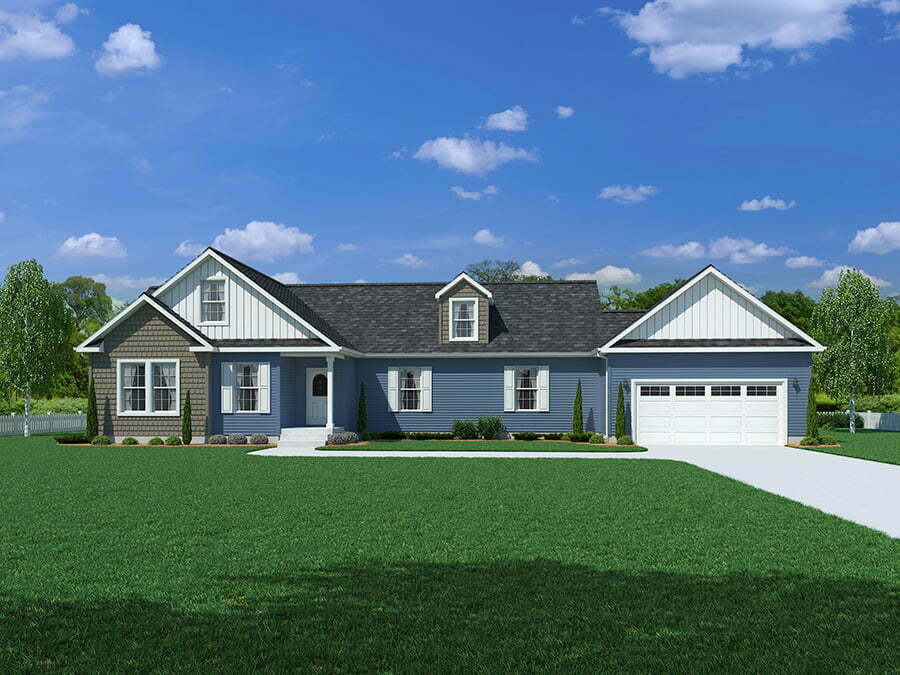 Commodore Homes specialize in manufactured and modular homes. They don't compromise their homes' style, comfort, and quality. You can choose from various durable cabinets for the kitchen and baths.
The company is based in Indiana but also serves buyers from Illinois, Michigan, Ohio, Colorado, Wisconsin, Iowa, Kansas, Kentucky, and a few other states across the US.
Fairmont Homes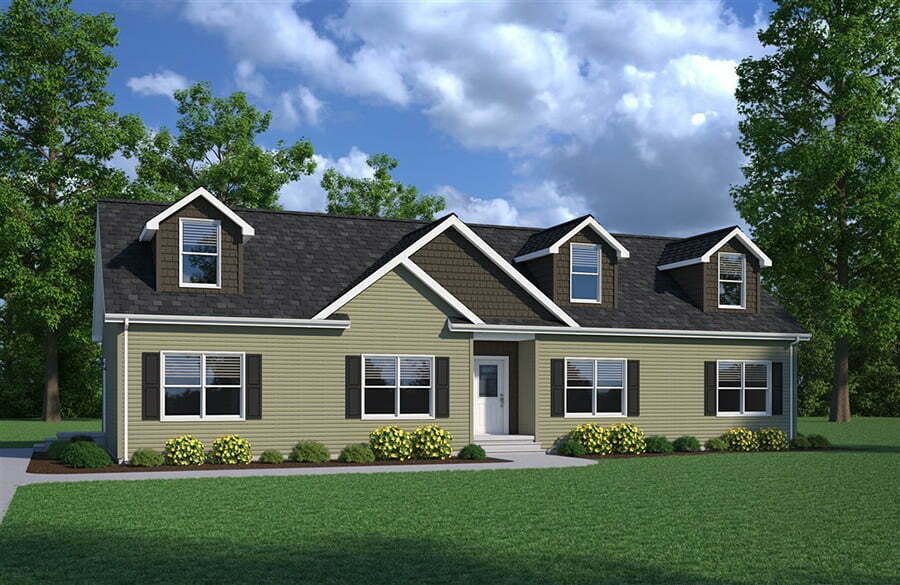 Fairmont Homes is a manufacturer of pre-built and prefab homes across 11 states and Canada. Additionally, the company also parks model RVs for homebuyers in the US. You can check their site for all their home floor plans.
Oakwood Homes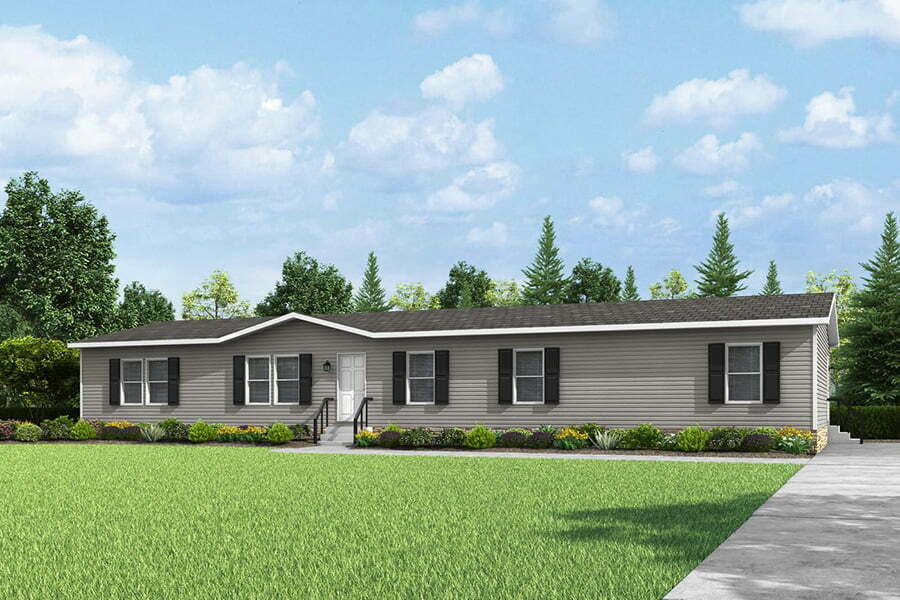 The Oakwood Homes company builds home differently. This means building homes with their team of experienced and professional craftsmen. Their homes let you create new memories to last a lifetime.
They also have a HouseSmart series. It's for affordable and energy-efficient homes that allow you to save on energy consumption and help the environment for the better. For example, 4710 model Rocketeer is a four-bedroom house with two baths. It has a total area of 2,253 sqft. The base price is $210K.
Miracle Mod Homes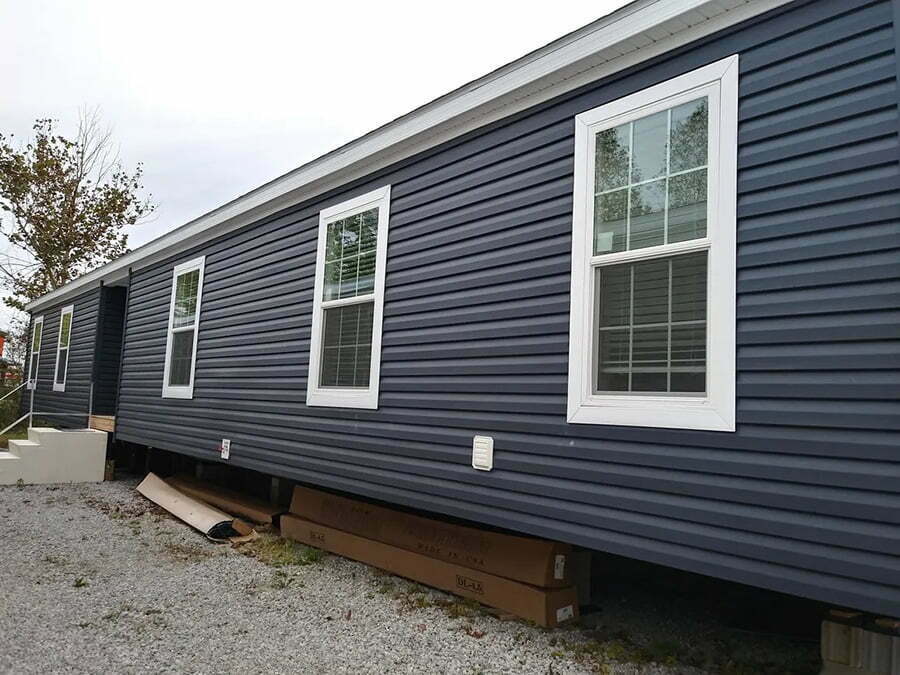 Miracle Mod Homes claim to be the place for the best modular homes in the US. They only create top-quality modular homes that are cut above the rest. They offer customers with relaxed, friendly, and no pressured sale atmosphere. You can go to their location or visit their site and ask for a free quote without being pressured to buy the house.
They have several home floor plans, including the Precious. It's their special of the month home with a total living area of 1,920 sqft, three bedrooms, two baths, and an open and spacious kitchen, living, and dining area.
Amish Made Cabins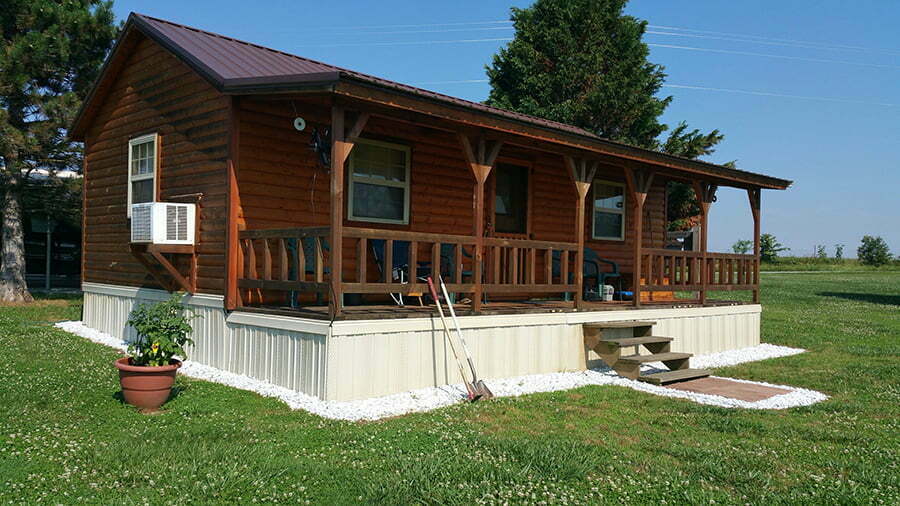 Amish Made Cabins build high-quality Amish Modular cabins in several states. They even deliver for free for the first 200 miles. The company has several rush orders available for residents of Kentucky. Aside from a permanent home, the cabins can also be your rental or vacation property. The options are open for you.
Heartland Homes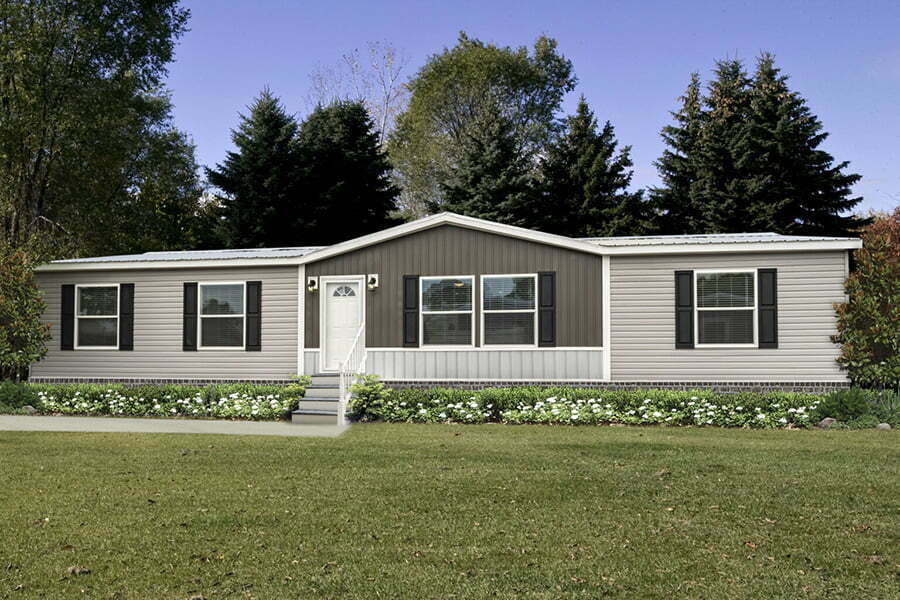 Schedule a virtual or model tour with Heartland Homes now to see if prefab homes are for you. It is a locally-owned manufactured housing retailer based in Kentucky and serves Southern Indiana. Their homes are guaranteed to have the lowest price in the market and come with warranties.
The Fleetwood 28684Y home with 1,813 sqft, four bedrooms, and two baths is a great example. This home is durable, sturdy, made of high-quality materials, offered with financing, and comes with a warranty. You can check out with them via their site for the pricing.
Family Dream Homes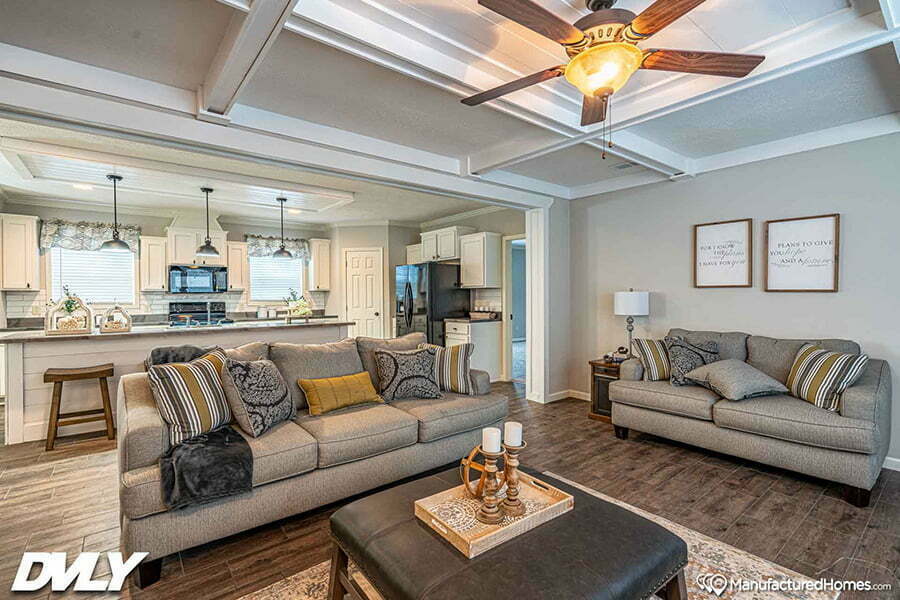 Family Dream Homes is one of Kentucky's prime manufactured homes provider. They have over 300 floor plans, rest assured, you'll be able to pick one that suits your preference and lifestyle. There's no need to worry even when you still don't have the design for your home.
One of the homes in their catalog is The Big Chief WL from the Woodland Series. Deer Valley Home Builders manufacture it, and its has four bedrooms, three baths, and a total area of 2,280 sqft.
International Homes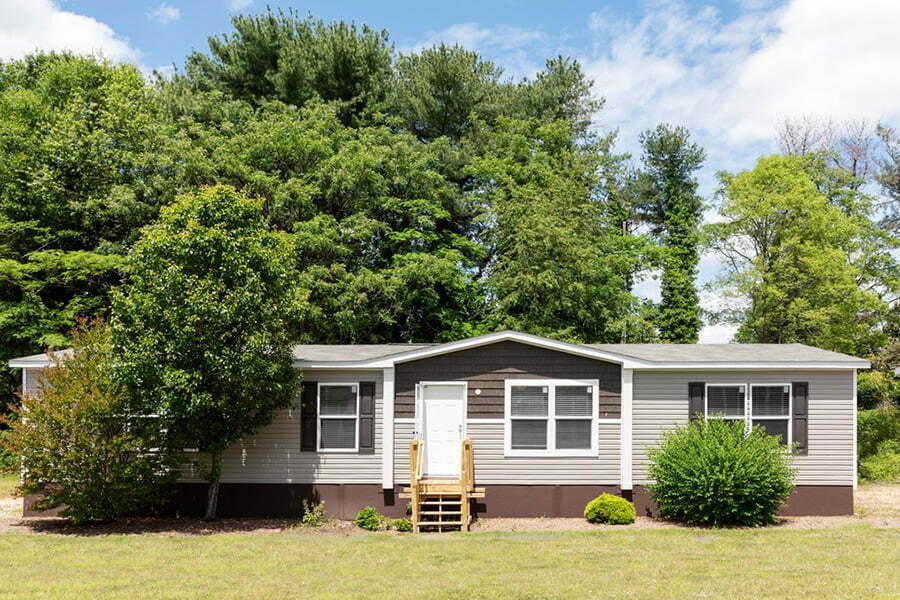 Make the smart choice with International Homes. Their website has fully furnished home models for your to check. It lets you see all the options to create your perfect new home. One of their featured homes is the Anderson II, a three-bedroom and two-bath home with a total living area of 1,956 sqft. The base price for this home is $240K.
Mighty Small Homes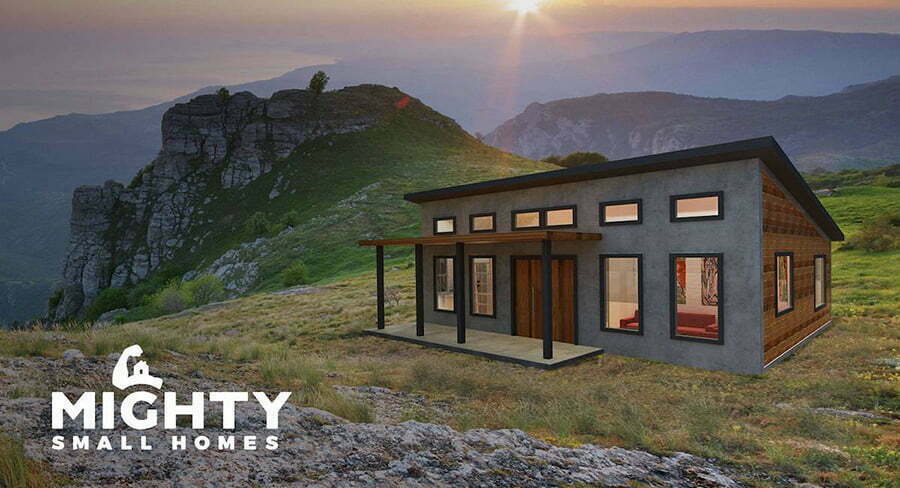 You may have a small home, but you sure have big dreams, so check out Mighty Small Homes. They create premium, high-performance small house kits designed with your preference. They have six main kits: modern, carriage, contemporary, cottage, ranch, and tiny.
Their tiny homes, for example, offer green living for their owners. Each of their tiny homes comes with trailers built for energy efficiency. It typically has a total living area of 192 sqft. The base price for tiny home kits is $25,213.
Willscot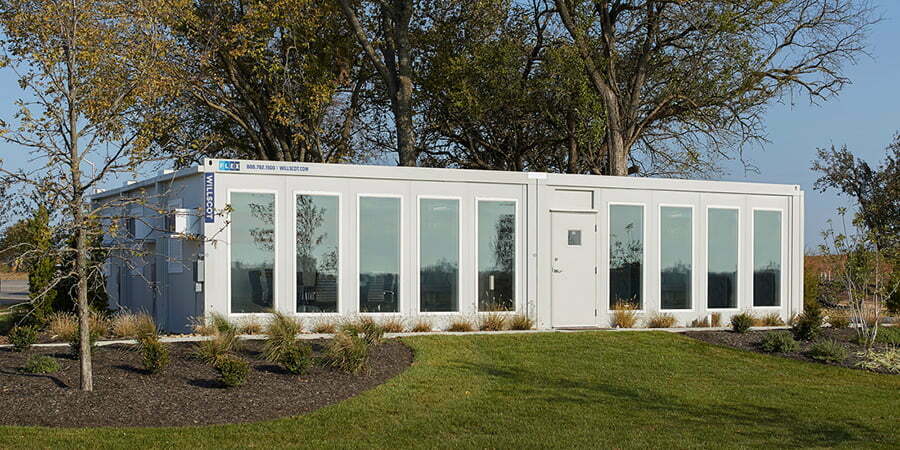 Find a Willscot location near you to check the manufactured home of your dreams. The company is North America's leader in modular spaces and storage solutions.
Aside from homes, they also create commercial spaces as well. Therefore, getting a prefab home from Willscot only means getting one of the best homes in the state.
DVLY Home Builders
Deer Valley Homebuilders in Kentucky is a manufactured home provider across over ten states, including Alabama, Arkansas, Georgia, Illinois, Louisiana, Mississippi, Missouri, Oklahoma, South Carolina, Tennessee, Texas, and West Virginia.
Their homes are factory-built, and their factories are highly regulated, climate-controlled, and wholly designed to minimize delays. Most homes use lumber #1 and #2 to provide more insulation and substantial construction. Check their site to see the models available.
Impresa Modular Homes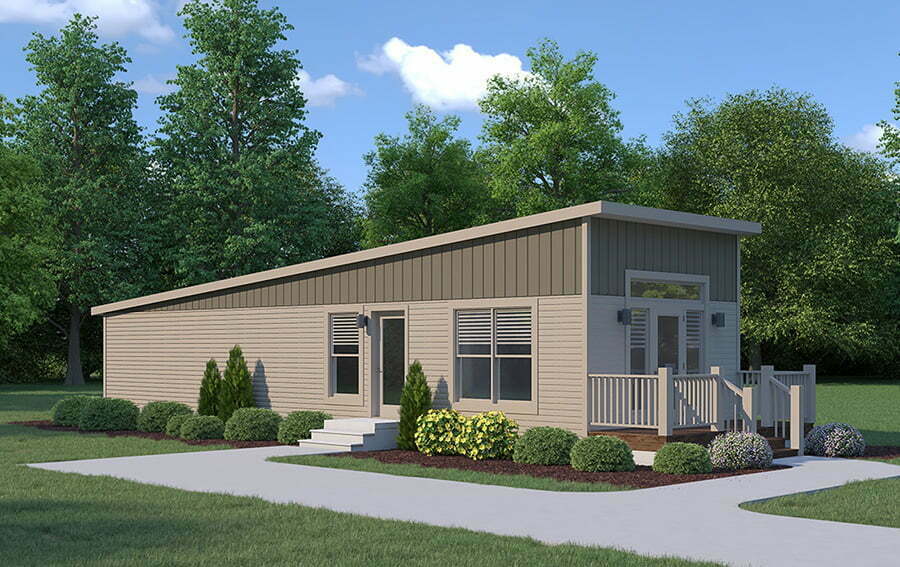 Impresa Modular is an experienced and trustworthy prefab home manufacturer. Their homes are available in over 40 states, and they only continue to grow with more customers satisfied with their services.
They have several styles in their catalog: single-story homes, two-story home plans, cape cod classic style, chalet home plans, multi-family residences, and modern home plans.
DVELE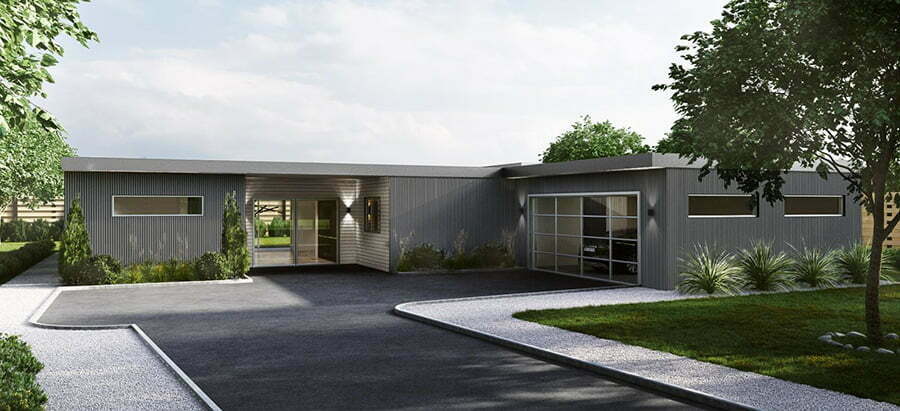 DVLE is all about luxury, functionality, and affordability. They create high-end prefab homes specific to Kentucky weather. The prefab structure is designed to conserve energy. They have several models to choose from.
For example, there's Trinity, Elsinore, Salt Point, Fallen Leaf, and more. You can also check in with their team and customize your home's plans within minutes.
Sunshine Homes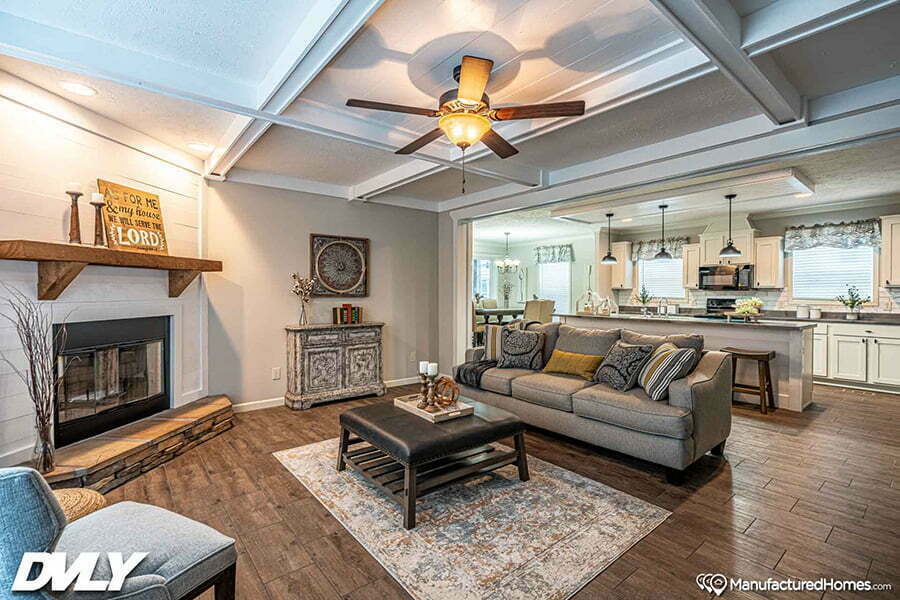 Sunshine Homes have been a family-owned business since 1971. Their homes are built to offer their customers an architecturally-designed, expertly-constructed home. They have sold over 100,000 homes across the sixteen states of the US.
Clayton Homes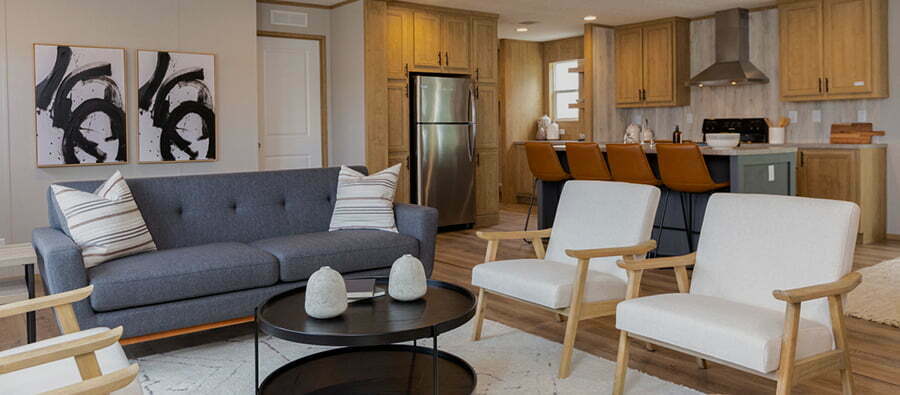 Clayton Homes provides homebuyers with modern prefabricated homes. The company builds home differently by opening doors to a better life. At the moment, they have 117 homes right now.
For example, the Elation is a three-bedroom and two-baths home. It has a total floor area of 902 sqft and costs a base price of $60,000. They also have the Tradition 56D, a house with three beds and two baths. It has a total space of 1,474 sqft. The base price for Tradition is $116,900.
Champion Home Builders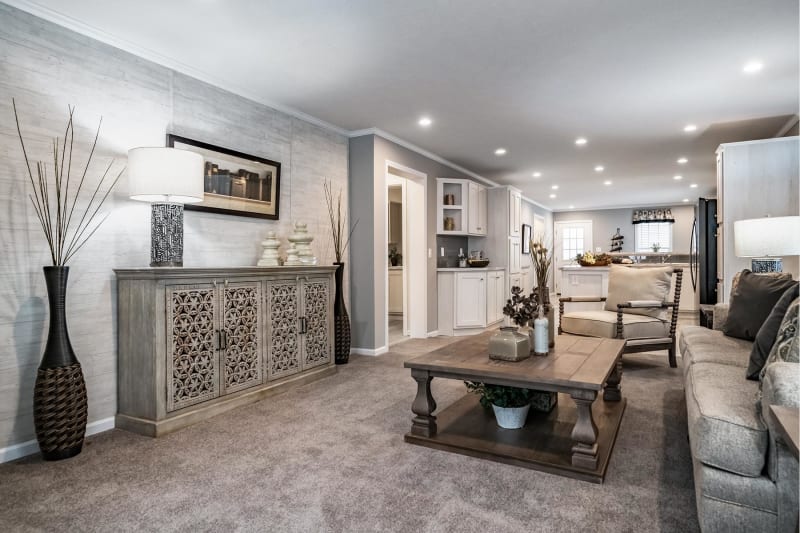 Champion Home Builders make it easier for you to move to your new home. Their homes are manufactured beautifully for every stage in life with flexible workspaces and custom-made features. The company takes pride in its attention to detail.
One of their featured homes is Advantage 1680 265, a single-section home with 1,072 sqft, three bedrooms, and two baths.
Related reading: