Last updated on January 9, 2023
These are the top modular and prefab homes in Missouri from the most reputable manufacturers established in the state. Read on!
Missouri is a beautiful state with four seasons. It's critical to ensure that your home is weatherproof for every season. Traditional homes are built to last, but they can be very expensive, and they take so much time to finish.
Hence, the prefab homes. They are durable, have the same amenities and features as stick-built homes, and are far more affordable. These homes are energy-efficient and reduce waste as well. It's no surprise why more and more homebuyers are looking at prefab homes to make their American dream a reality!
The housing prices are below average in Missouri, but they are increasing year over year, so prefab housing allows you to save. The flat prairies of the state make delivering prefabs easy.
Check out this list of modular and prefab homes in Missouri.
Table of Contents
Rochester Homes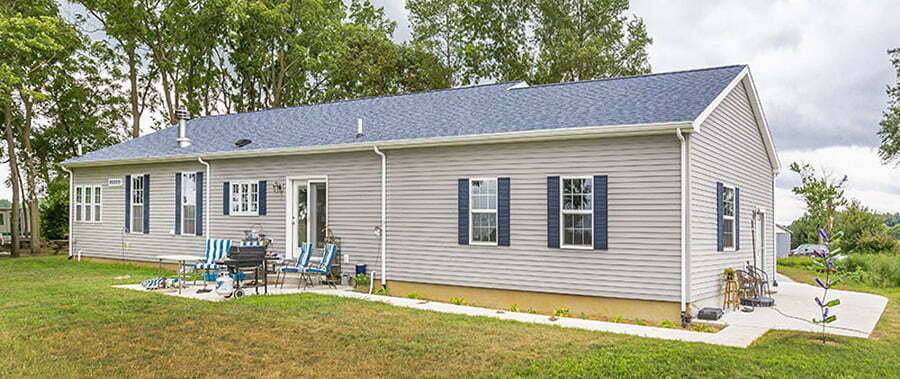 Rochester Homes is a manufacturer of modular homes in Missouri. It's been building prefabricated homes since the early 70s and delivering them to Missouri and other states in the Midwest such as Michigan, Ohio, Iowa, Illinois, and Wisconsin.
They have hundreds of home models in their catalog giving clients the home they want for their families. The company is dedicated and passionate. They use their years of experience in buildings that last for generations.
Lindal Cedar Homes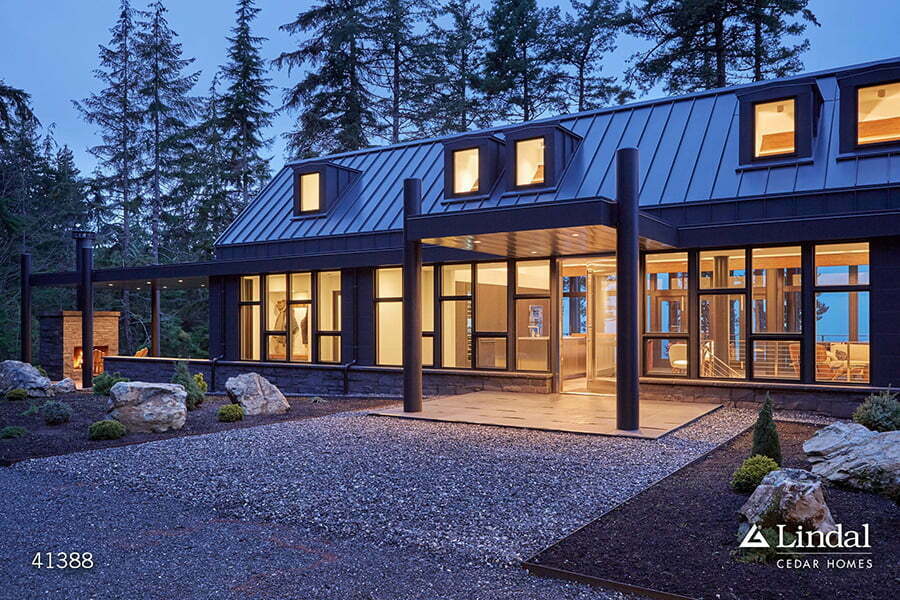 Are you looking for elegant and luxurious-looking homes without going way out of your budget? Then check out Lindal Cedar Homes. They have been in the industry for many decades and have built over 50,000 homes around the globe.
Clayton Homes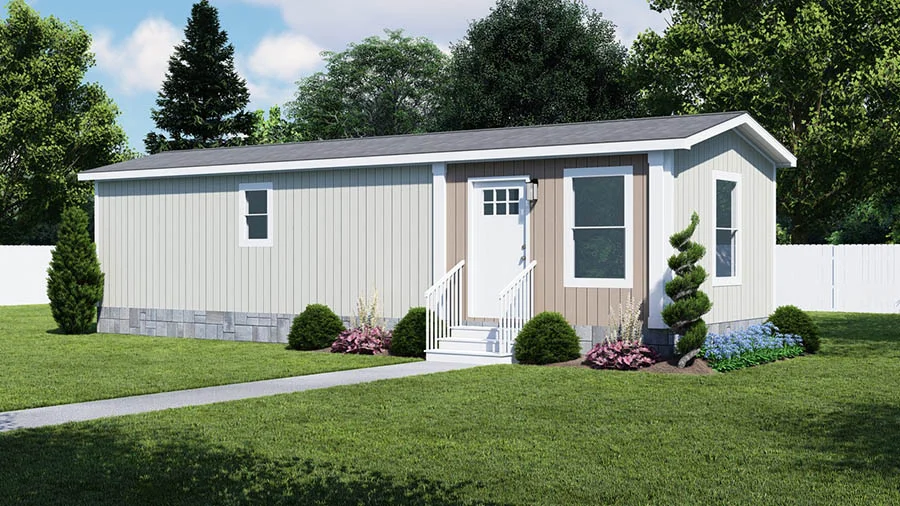 Clayton Homes in Lebanon, MO continues to be the top choice regarding prefab homes. With so many home options, it's no surprise why people go to Clayton Homes for their dream homes.
The Southern Charm is one of its featured homes. It's a classic design home with three bedrooms, two baths, and a total living square of 1838 sqft. You can check their site for the pricing.
Columbia Discount Homes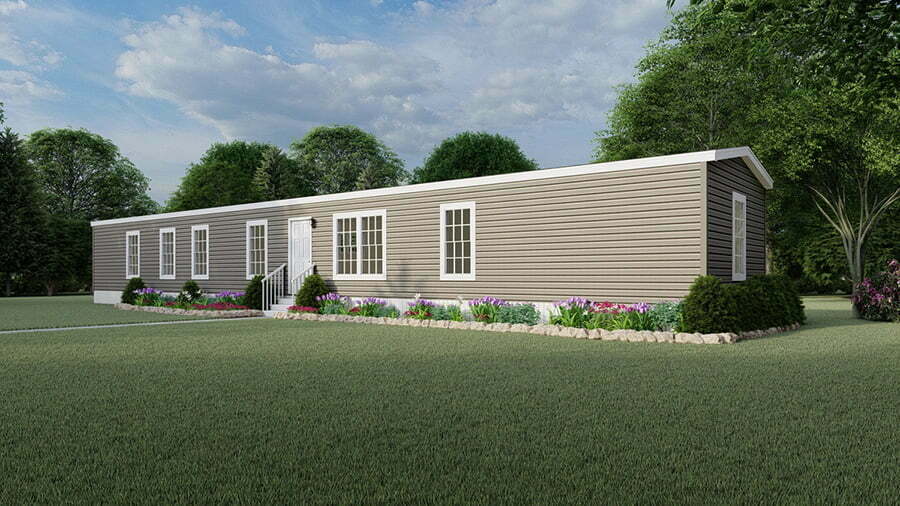 Columbia Discount Homes is based in Columbia, Missouri. They've been helping families get their dream homes for the past 20 years. They partner with other manufacturing companies to provide only the highest-quality prefab homes for their clients.
The Patriot/Washington is a beautiful home built by Southern Energy Homes. This home has a total living area of 1484 sqft, three bedrooms, and two baths. The primary bedroom boasts a spacious and elegant ensuite with a soaking tub, stall shower, dual sinks, and more.
Elite Homes Center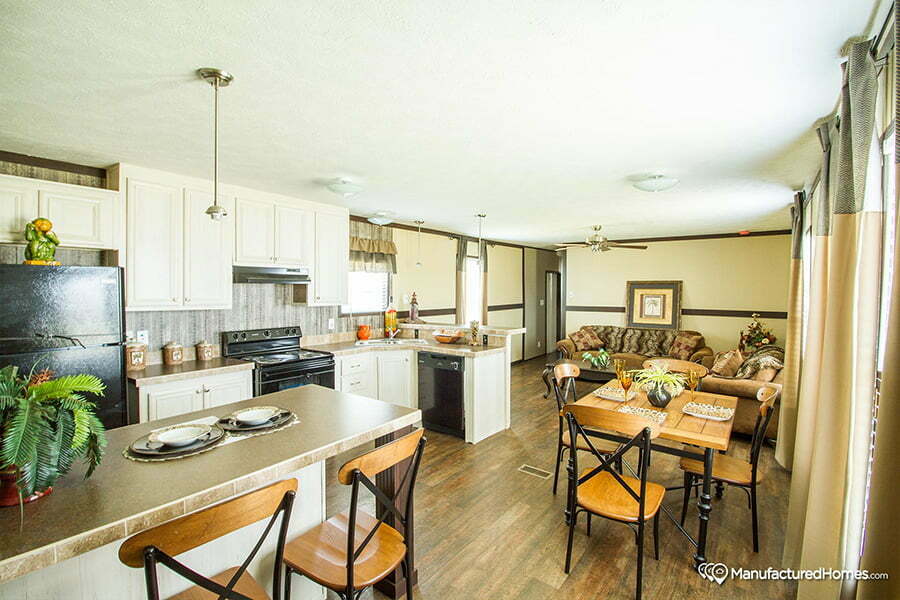 Elite Homes Center is a full-service modular home dealer based in Springfield, MO. They partner with other manufacturers as well to give their customers more options to choose from.
Bigfoot 9214 is one of their featured homes. Cappaert Manufactured Housing built it, and it comes with four bedrooms, two baths, and a total area of 1858 sqft. This is a single-section home.
It features a shared kitchen and dining space that opens to the living room. There's also the family room where everyone can congregate, chill out, and bond.
Midwest Homes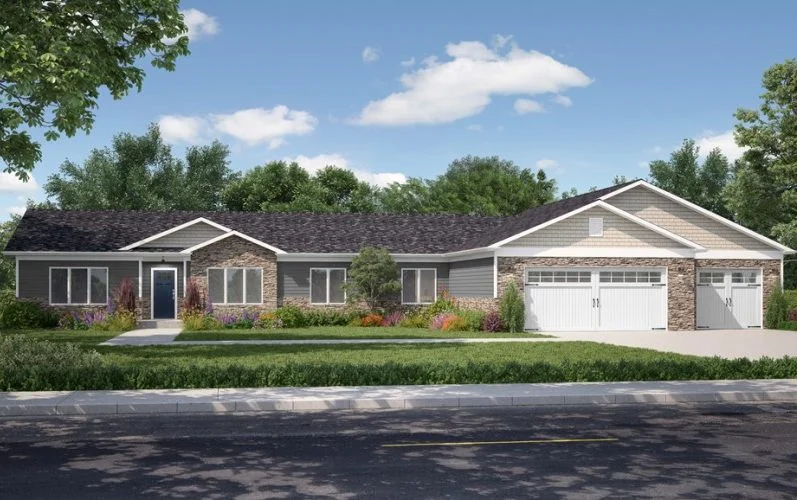 Midwest Homes is another family-owned and operated house manufacturer on this list. They are based in Topeka, Kansas but serve clients from northeastern Kansas, southeastern Nebraska, and northwestern Missouri.
Nelson Homes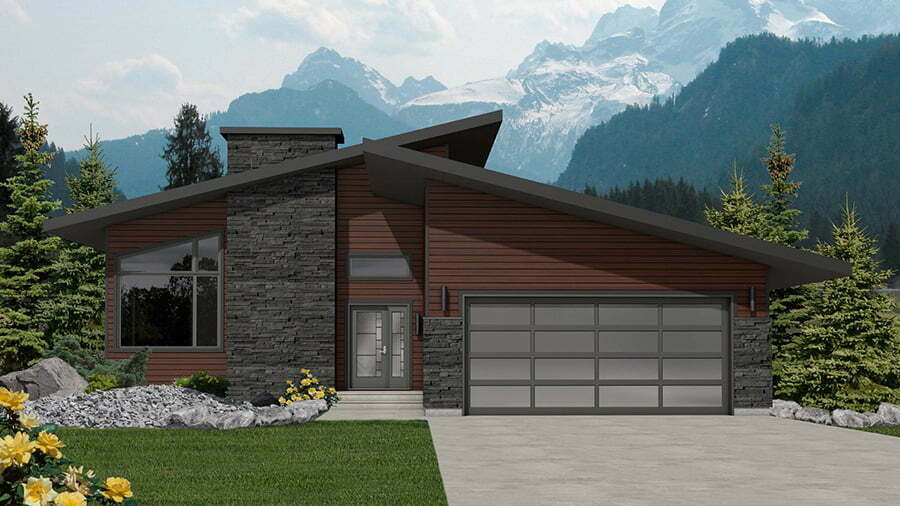 Nelson Homes started in the late 50s. It was initially a division of the Nelson Lumber Company, and its goal was to provide Americans with the best experience with a modular home package.
Aries is one of their featured homes. It's a second-dwelling home perfect for an in-law suite or a guest house. It has a total area of 620 sqft, has one bed, and one bath.
Value Homes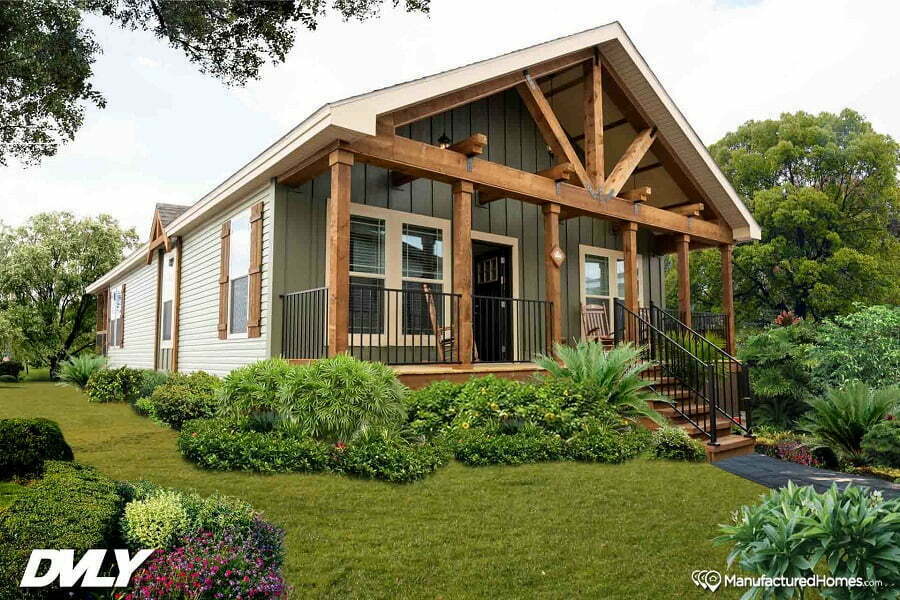 Value Homes is a family-owned and operated business in Missouri. Their years of experience keep their name among the top choice manufacturers in the state.
One of their featured homes is the Mossy Oak Nativ Living Series. It's a beautiful home project built by Deer Valley Homebuilders. It has three bedrooms, two baths, and a total living area of 1920 sqft.
Three Stone Homes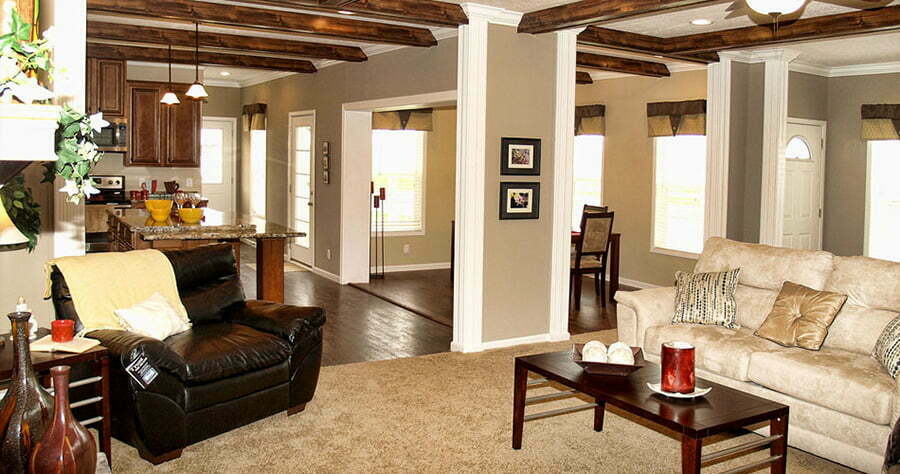 Three Stone Homes provides a custom home experience with affordable manufactured and prefab homes. The company delivers within 75 miles radius. Anything more than that will have additional costs.
Their home model #1 is a single-sectional home with three bedrooms, two bathrooms, and a total living area of 1980 sqft. The base price for this home is $214,900.
Franklin Homes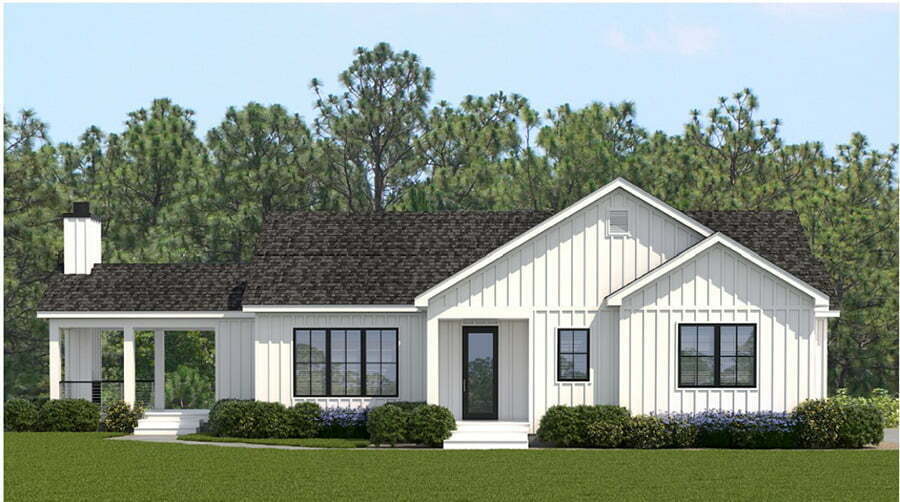 Franklin Homes are the standard when it comes to modular and manufactured homes. They have superior quality and exceptional value homes in their catalog. For example, the Franklin Classic is one of its most loved series. It has a collection of single-section and double-section manufactured homes.
Redman Homes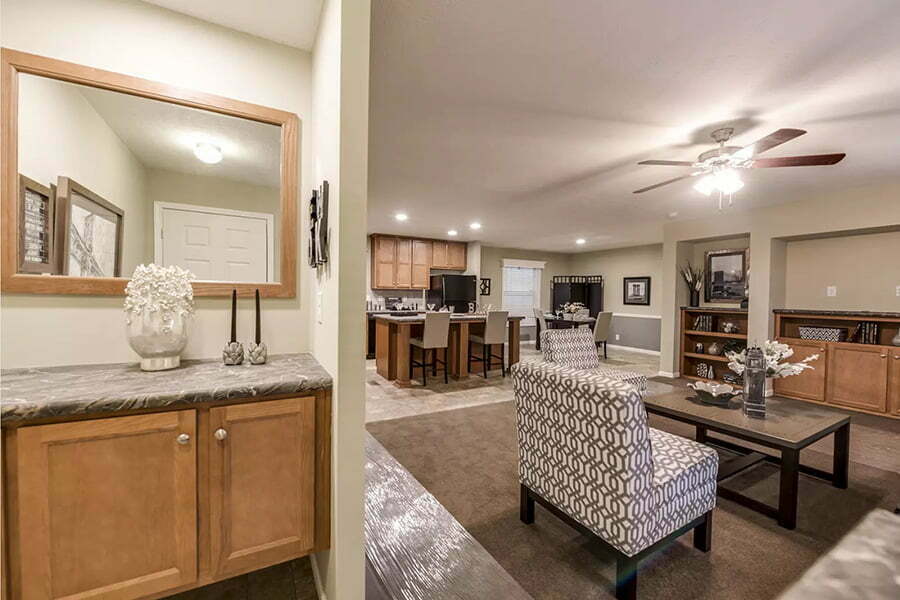 Redman is all about innovation, comfort, and affordability. Their homes allow flexibility and customization without compromising quality and budget. Their homes are available in many areas.
You can get prefab homes from Redman Homes if you're from Illinois, Indiana, Iowa, Kansas, Kentucky, Michigan, Minnesota, Missouri, Montana, and more.
Martin Custom Homes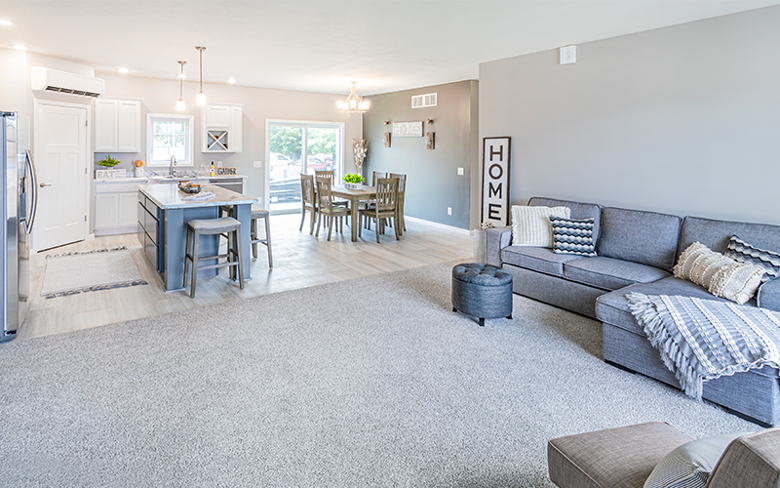 Martin Custom Homes specialize in making anyone's dream home a reality. It's the go-to company for high-quality, custom-built homes according to your preferences and needs.
One of their featured homes is the Frankfort. It's a one-story home with two bedrooms, two baths, and a total living area of 1436 sqft. It features a spacious living area and a shared space for a kitchen and dining.
Champion Home Builders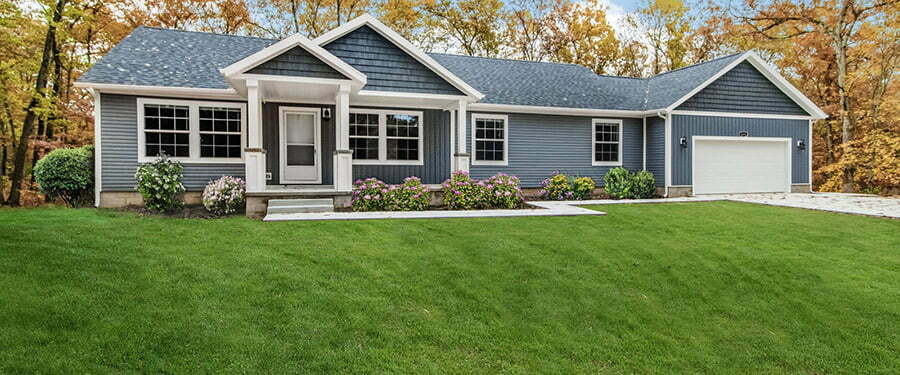 Champion Home Builders is a reputable name in the home manufacturing business. The company has created manufactured homes, modular homes, mobile homes, and park models in North America.
It has about 40 facilities and over 7,700 dedicated employees throughout its factories and offices. They've already sold over three million manufactured homes.
Ramsey Jones Homes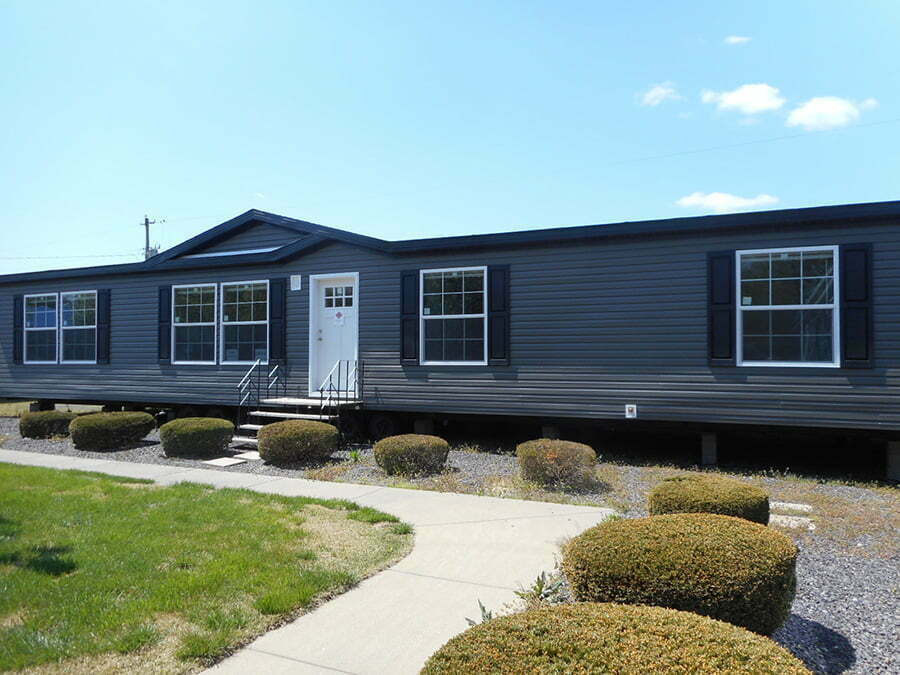 Ramsey Jones Homes have been in the business for over five decades. They have the widest selection of home plans in the Tri-state area. You can undoubtedly get your dream home from their hundreds of floor plans.
The company serves customers throughout Illinois, Iowa, and Missouri. They deliver homes within a 100 miles radius!
Family Dream Homes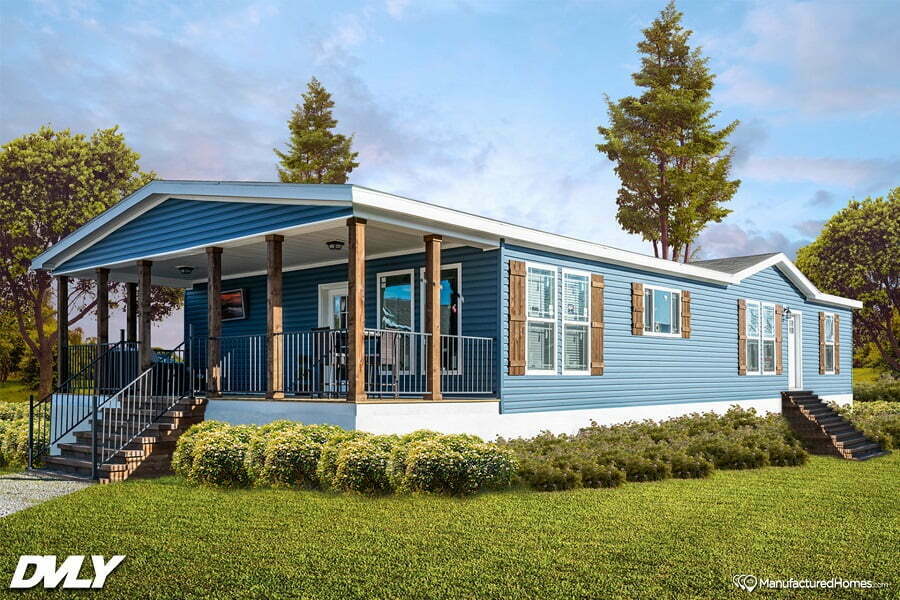 The future of the modern house is with Family Dream Homes, or so they say. This company is bringing the American dream to its clients' lives. They serve customers in Kentucky, Indiana, Tennessee, Missouri, and Florida.
Wilson Homes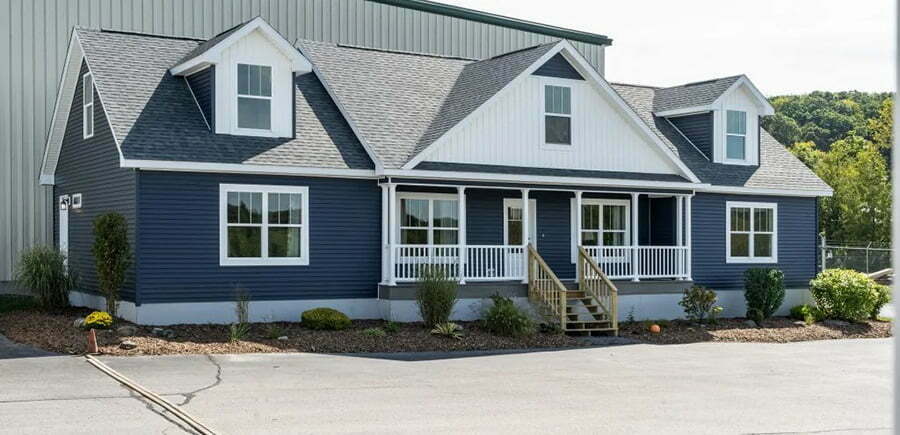 Wilson Homes has over 20 years of experience in modular homes. They offer educational and virtual tours for all their home plans. One of their grand plans is their Tiny Home series.
The Lodge, for example, is a tiny home with two bedrooms and one bath. There's a shared space for the kitchen, dining, and living areas. The small home even has a lovely porch!
Lovejoy Manufactured and Modular Home Sales
The Lovejoy company has been serving families since the 50s. They offer turnkey solutions for their customers and keep them informed at every step. Their Skyline series is one of their best homes. This home has 1352 sqft, three bedrooms, and two baths. It also has an optional laundry room and an optional walk-in shower bath.
Gifford Homes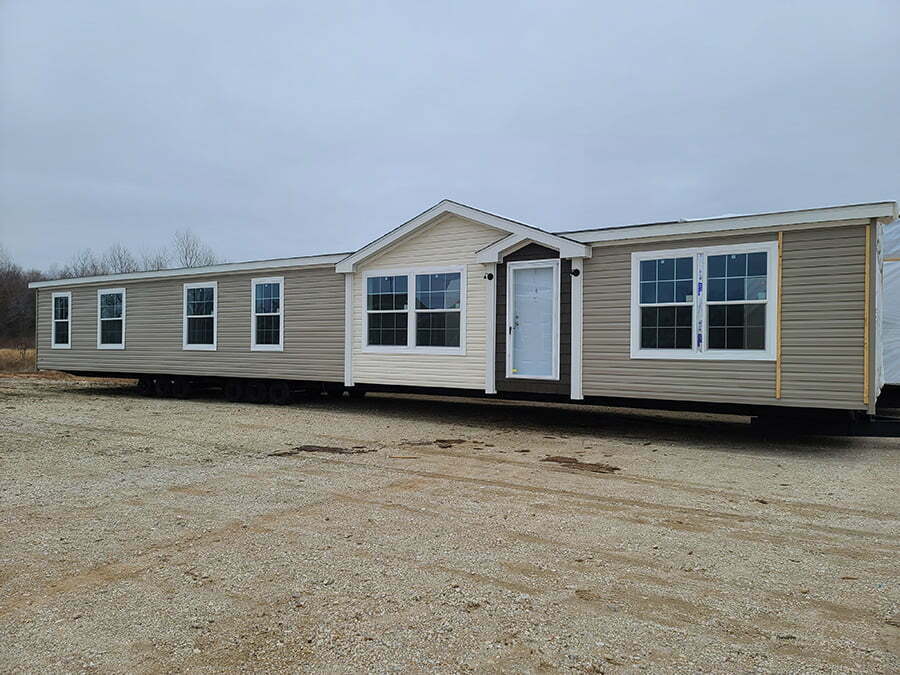 Gifford Homes isn't just giving you a structure. Instead, they build you a home to nest, grow, and make memories with your family. The Arizona home is now available for you to check and purchase. It has a living area of 1140 sqft, three beds, and two baths.
Chateau Homes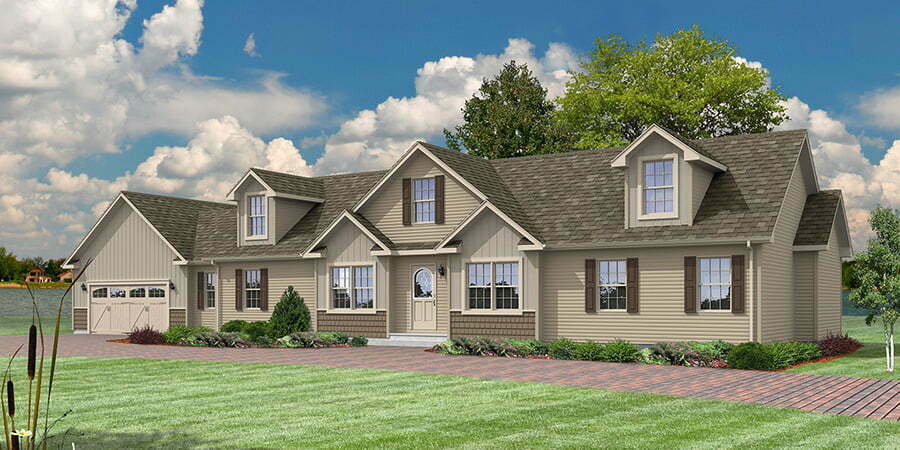 Chateau Homes partners with several other manufacturers to provide their clients with the best homes. These partners include Commodore Homes, Deer Valley Homebuilders, Heckaman Homes, and Redman Homes.
For example, the Chateau Cape Cod by Caleb Rowden is a 2,685 sqft home. It has two floors and comes with several features that many families are looking for in a home. There's a spacious living area, a shared kitchen and dining space, a family room, and more.
Iseman Homes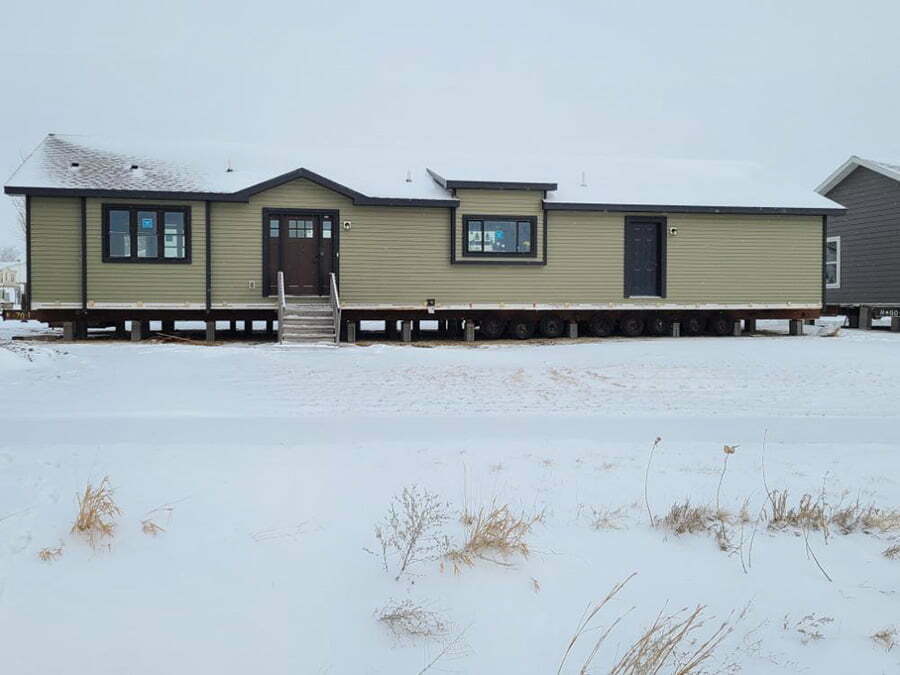 Iseman Homes is one of the leading prefab home manufacturers in the country. They have sales offices in about seven states and are one of the oldest housing industry companies in the US.
The Lemars home is the company's 100th Anniversary Special model home. It has a total area of 2280 sqft, three bedrooms, and two baths. This is from their American Made Collection and has several standard features.
Pitts Homes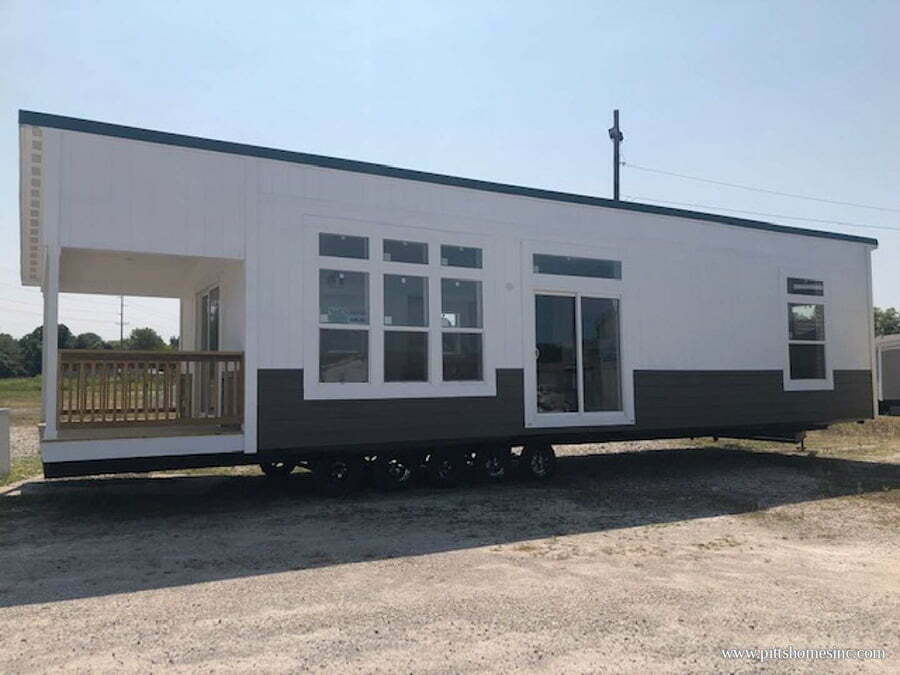 It's a funny slogan, but with Pitt Homes, you get a home that Pitts! They offer a lifetime home warranty and free delivery within 75 miles.
The Loretta, a featured home, is a contemporary cabin home design. This home is from Skyline, with one bedroom and one bath. Its base price is $82,900. It's in stock, so you can go and check the house yourself.
Friendship Homes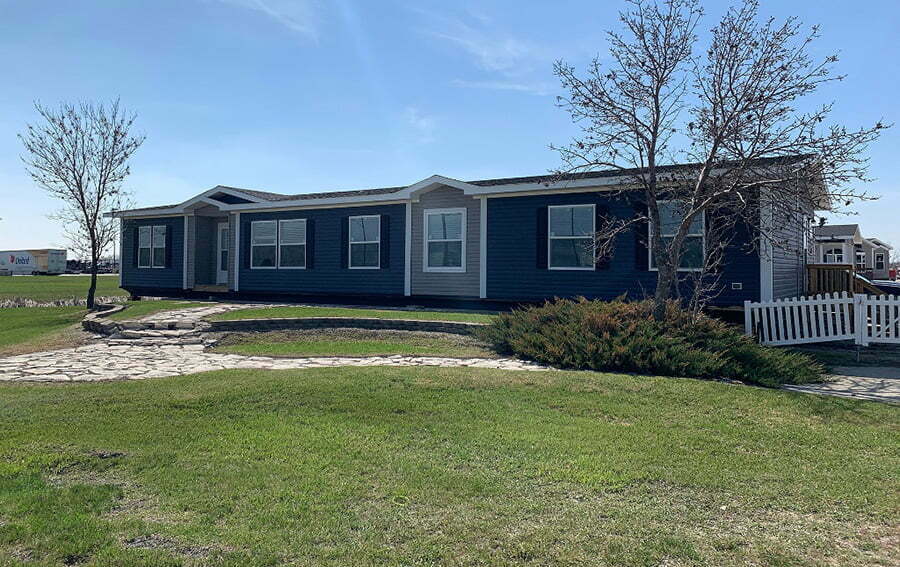 Friendship Homes is a manufacturer based in the heart of Minnesota. The company has been building homes since 1982 and continues to provide its customers with excellent service and experience. They also have locations in the US and Canada.
Skyline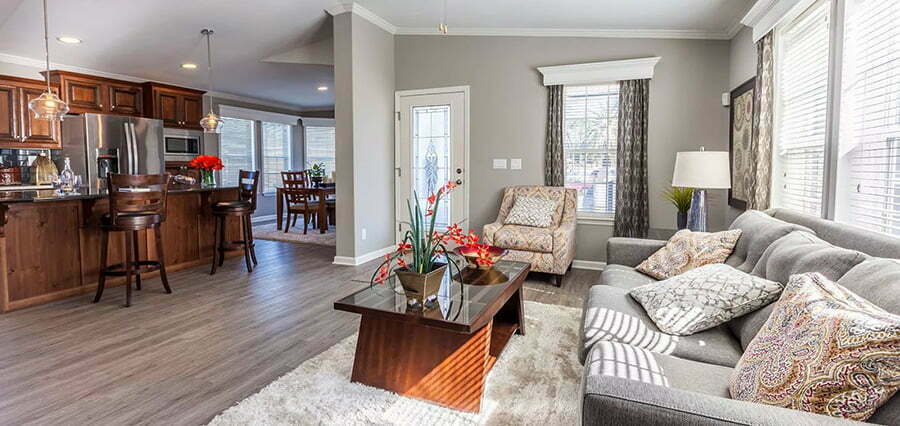 Skyline gives you many reasons to choose their company. You can get your prefab home from other manufacturers, but Skyline offers you to go to them instead.
The company offers exceptional craftsmanship, excellent customer satisfaction, personal service, and skincare. Through their catalog, you can find the modular home of your choice. These homes are factor-built and are guaranteed to be durable, stylish, and affordable.
Fairmont Homes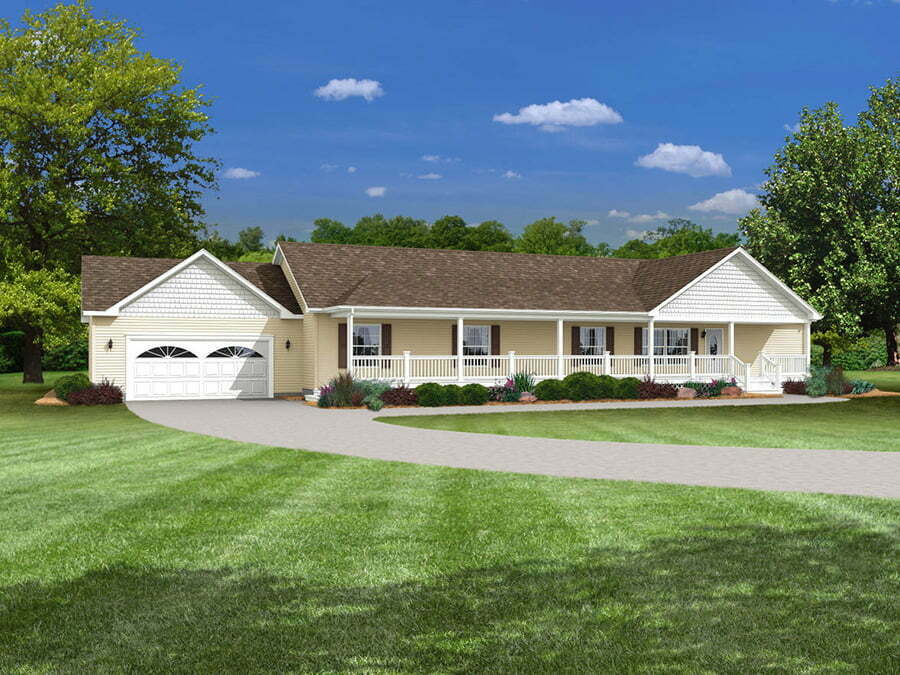 Fairmont Homes have eleven locations across the US. You can find them in Illinois, Indiana, Iowa, Kentucky, Michigan, Missouri, Ohio, Pennsylvania, South Dakota, Wisconsin, and West Virginia. Additionally, they also have a location in Ontario.
One of their featured homes is the Stamford home. This home has four bedrooms, three full baths, and a total living area of 2330 sqft. It features a family room, a retreat room, and a living room. So much space for all the members of the family!
DVLY Homebuilders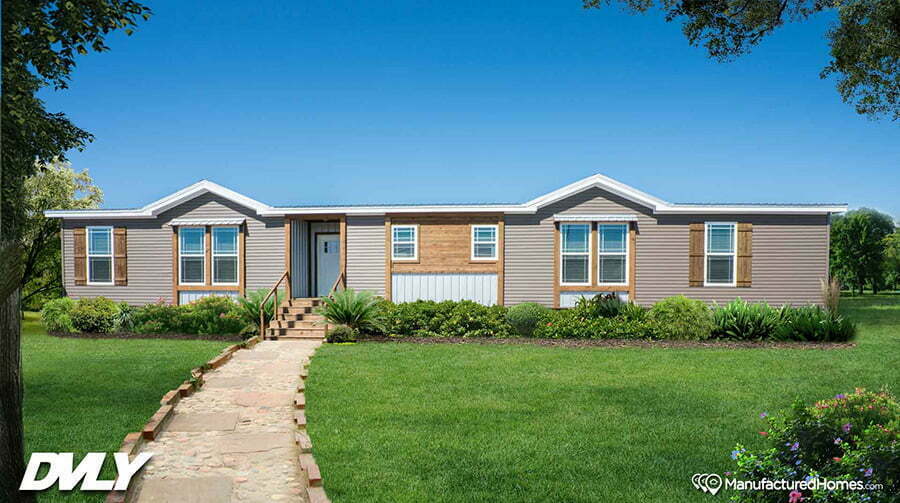 Deer Valley Homebuilders build homes differently each time. They promise to use high-quality products for their homes to achieve that heavy-built tagline.
One of their featured homes is the Mossy Oak Nativ Living Series – WL MONL 6809. It's a grand home with a 1920 sqft total living area. There are three bedrooms and two full baths in just two sections.
The home has an open floor plan. The dining, kitchen, and living are all in one shared continuous space. The dining area leads to an outdoor porch perfect for relaxation.
DVLE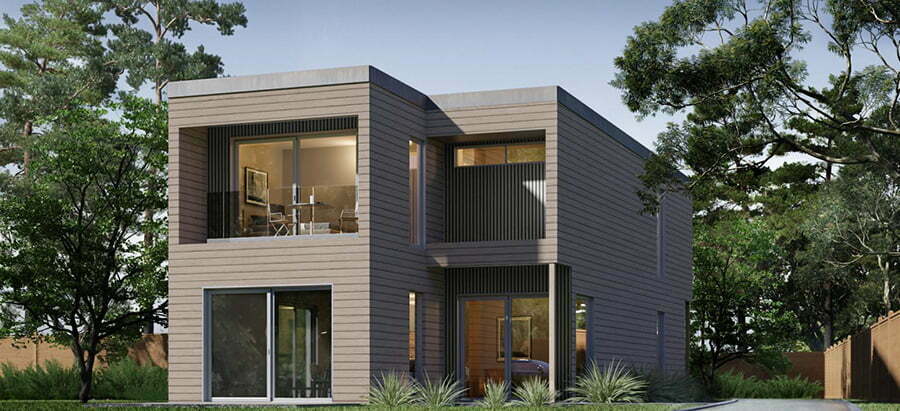 Dvele's Elsinore is one of the company's best homes. Their homes exude elegance and classic and modern design. The Elsinore is a single-story home with a 2940 sqft living area. It's spacious and perfect for growing families. It has four beds, three full baths, one half baths, and a base price of $725K.
Impresa Modular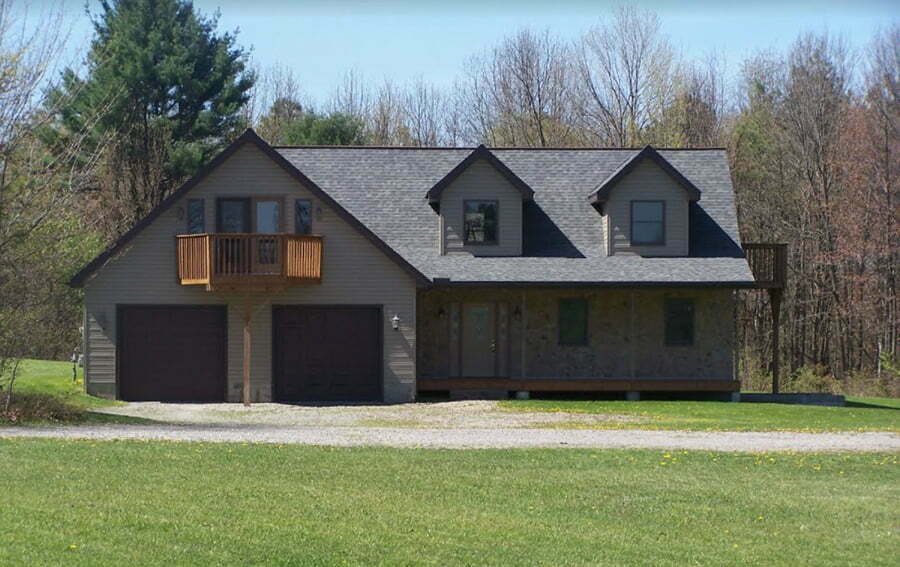 Impresa Homes is among the pioneer home manufacturers in the US. In just minutes, you can have the floor plan you need for your home. You can show from 1 to 4 bedrooms, 1 to 4 baths, and the home style you want.
This company is a nationwide known home builder. Their team has the experience, the resources, and the ability to make your dream home a reality.
Sunshine Homes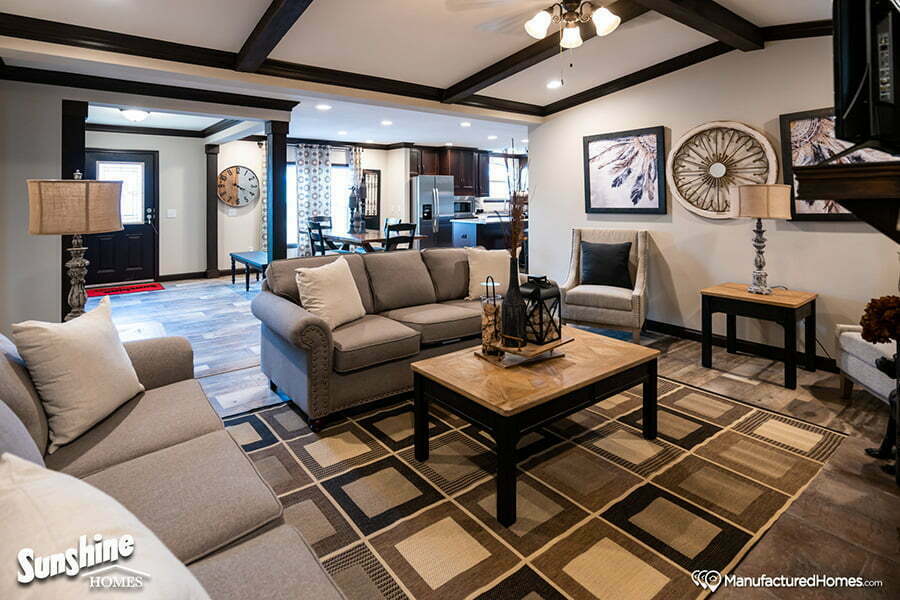 Sunshine Homes have single, and double-wide manufactured homes for their customers throughout the 16 states in the country. Their Prime home is a featured home and is also a favorite.
It has three beds, two baths, and a total living area of 1440 sqft. This home is designed to maximize the space and ensure everything in the house is orderly, organized, and stylish.
Related reading: