Last updated on December 18, 2022
Are you looking for affordable prefab homes in Iowa? Here's a digest of the most reputable modular and prefab manufacturers in the state.
The Hawkeye State has hot and humid summers and snowy winters. The weather is one of the many reasons why prefab homes here are so attractive as a housing option (due to their durability.) Furthermore, prefab homes are made to be energy-efficient and low maintenance.
Even with the average price of homes in Iowa just under $200k, you'd save more if you go with prefab homes. The state's gently hilled and plain terrain makes delivery of prefabs easy.
Choose from the following manufacturers who are established in Iowa or deliver to the state.
Table of Contents
Griffith Homebuilders

Griffith Homebuilders is one of Iowa's best modular builders. The company offers full-service home building from the foundation and garage to utility and septic systems.
Some of their most popular floor plans are Joseph, Douglas, Joseph Plus, Westin, Greenwood, and Davis. For example, Joshep has a total area of 1,500 sqft, three bedrooms, and two baths.
Rochester Homes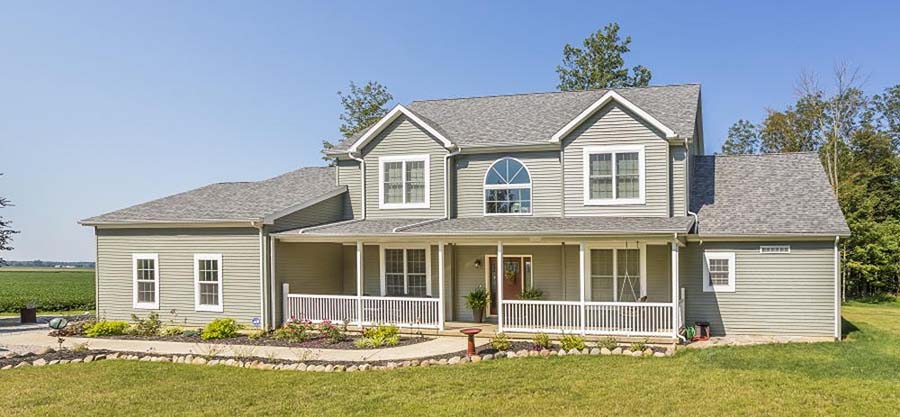 A company that knows Hawkeye state like no other builders in the state, that's Rochester Homes for you. It's been a family-owned business since 1972 and serves buyers in nearby Indiana, Iowa, and other Midwest states such as Michigan, Ohio, Illinois, and Missouri.
Green-R-Panel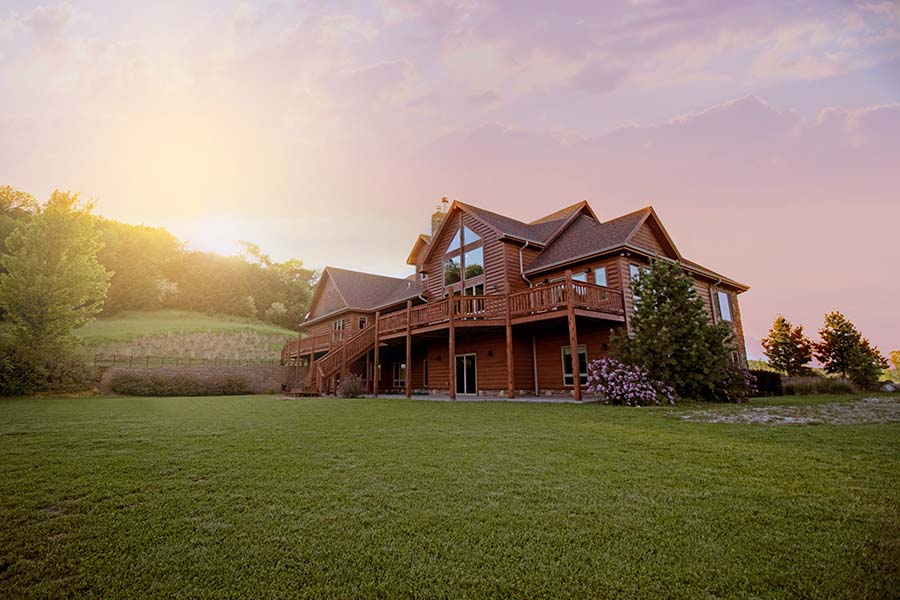 The Green-R-Panel delivers fast, easy, and economical residential framing systems. The company builds the structure in a factory setting and ships it to the site for assembly. Aside from residential homes, the company also builds vacation rentals and commercial spaces.
These homes come in different sizes and styles. They have three standard models: ranch, ranch with porch, and colonial. They are also customizable depending on your family's lifestyle and preferences.
Impresa Modular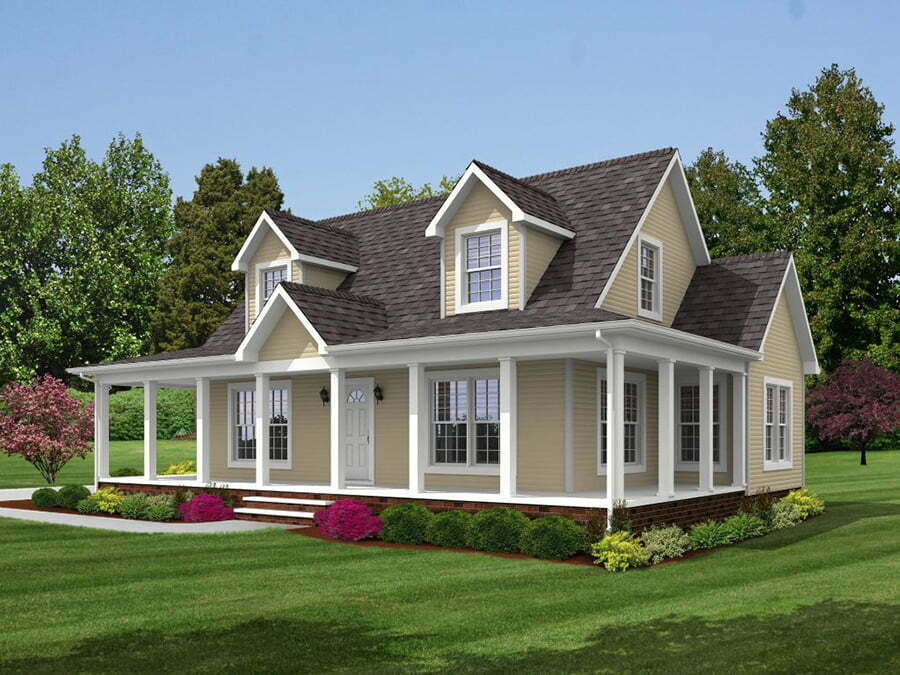 Impresa Modular is a nationwide home builder. The company has more experience than any other builders in the country. They have built residential homes, farmhand homes, vacation rentals, and more.
You have an array of options, from single-story homes to log homes and cabins. The Pine View is one of the popular single-story houses. It's a traditional home style with a 1,400 sqft floor area, three bedrooms, and two baths.
Horkheimer Homes

Horkheimer Homes is a builder you can trust. All their homes come with 2×6 exterior walls and floors. They improve their building technology and update their approaches regularly to ensure quality-built homes. The company has three-floor plans (Skyline Sectionals, Skyline Modular, MHE), which are further categorized into various styles.
Kelly Building Systems

Kelly Building Systems teams up with Wisconsin Homes to deliver beautifully-designed homes at affordable prices. The homes are built with the highest quality materials to meet today's building codes and standards. 90% of their clients design their floor plans, meaning you can custom-design your own home.
Flummerfelt Homes & Storage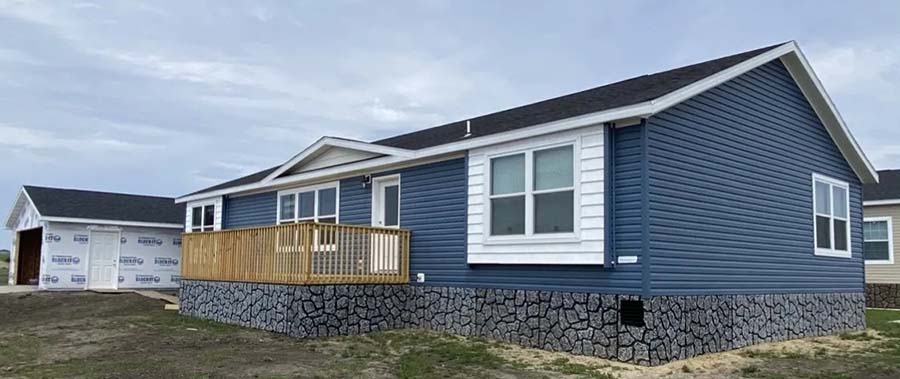 Flummerfelt Homes & Storage is a modular and manufactured home builder. Established in 1985, the company has a solid reputation in the business. Clients praise the team that goes the extra mile in ensuring that homes are high-quality, architecturally designed, and budget-friendly.
Aside from modular homes, they also have manufactured homes, financing options, De Moines homes, Nevada homes, storage units, and sheds. They also sell used homes.
Champion Home Builders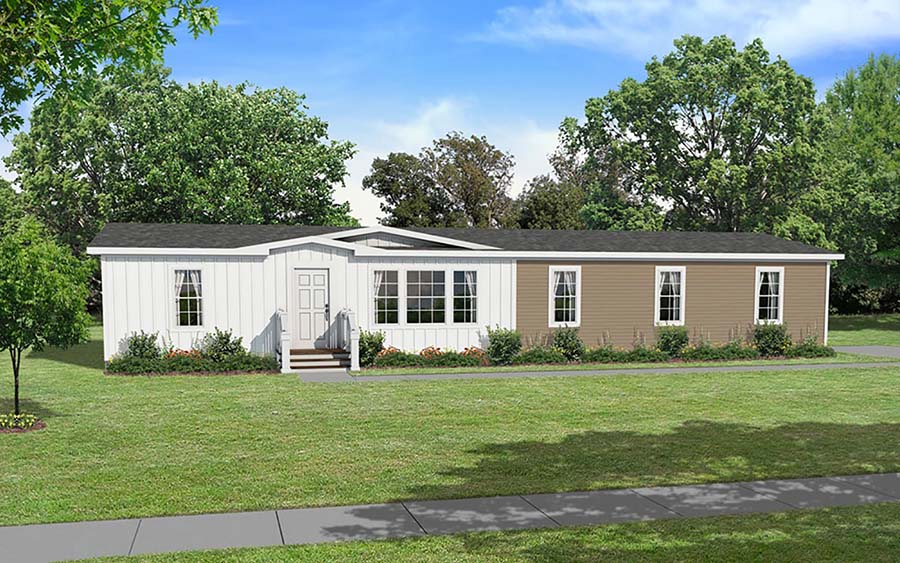 Champion Home Builders is a prime choice for mobile and modular homes in Iowa. Their homes are professionally-designed and engineered as experienced craftsmen build them. They also inspect the homes at every step of the building process.
They have single-family modular homes with various floor plans and styles. There's a ranch style, cape cod, and two-story designs. They also have accessory dwelling units you can check.
Century Homes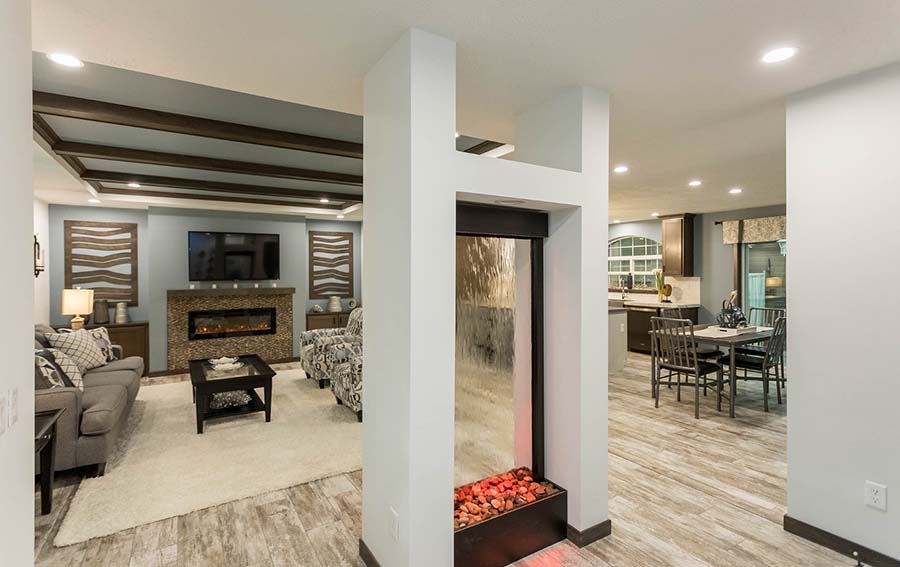 Century Homes makes your dream home a reality with its custom modular homes. It's a trusted local name founded in 1986. You can choose from their homes, from tiny homes to three-to-four-bedroom homes.
The Vermillion Estate is one of their model homes. It has three bedrooms and two baths. The home features hardwood cabinets, a shower in the primary bedroom, and more.
Davis Homes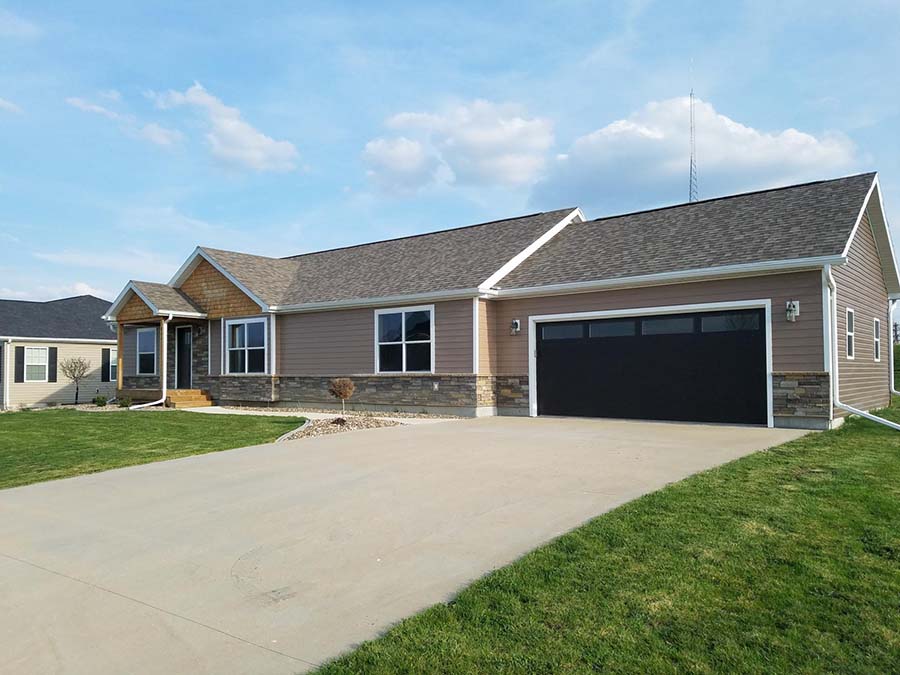 Davis Homes is based in Mount Pleasant, Iowa, and serves home buyers across Southeastern Iowa, Oskaloosa, Des Moines, Ottumwa, Cedar Rapids, and Davenport.
The Madison II or Robin Run, one of their featured homes, has three bedrooms and two baths and has a total living area of 1,493 sqft. It is available now in the Robin Run community.
Ida Grove Homes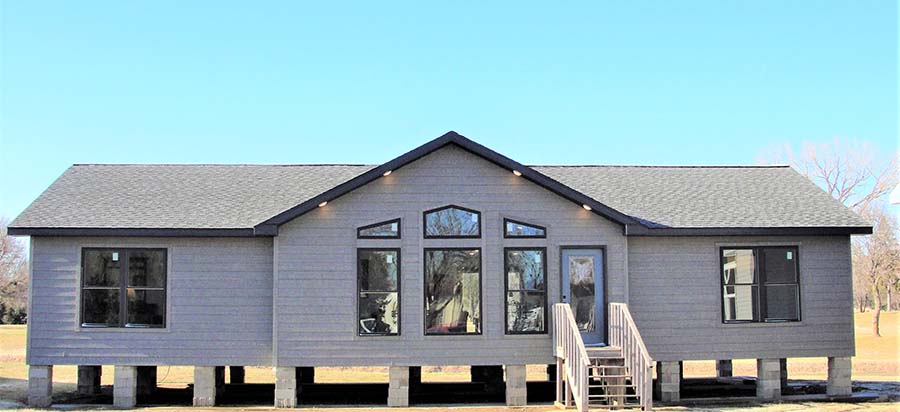 Ida Grove Homes aims to give you the ultimate American Dream, the possibility of owning a home that's both beautiful and affordable. Buying a home is one of life's biggest decisions. Therefore, Ida Homes wants to ensure that your decision is right.
Ida partners with Schult Homes and Northstar System to build Homes for their modular structures. One of their best is the Northstar Kensington, with 1,932 sqft, two bedrooms, and one and a half baths.
Green Acres Homes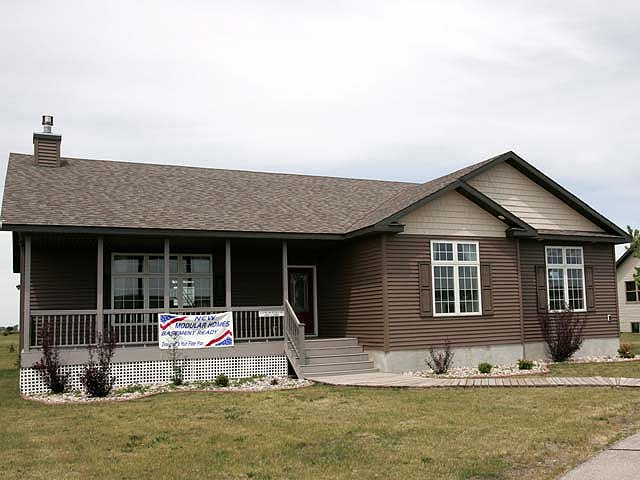 Green Acres Homes has specialized in affordable manufactured homes since 1970. It serves Iowa, Minnesota, Nebraska, and South Dakota. They aim to be affordable and offer their clients free delivery and excellent services.
They have three-floor plans at the moment; each floor plan has various styles. For example, the Wisconsin Homes include cottage, ranch, colonial, cape cod, chalet, and multi-family homes. All homes are customizable from the interior to the exterior.
Vander Berg Homes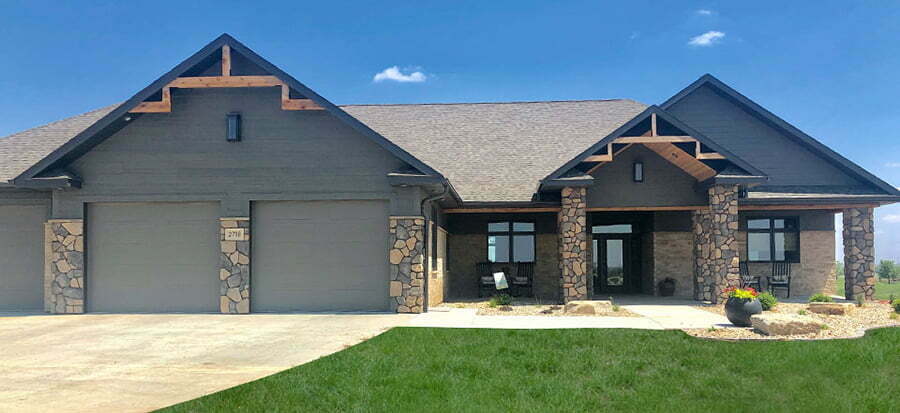 Vander Berg Homes is a custom home builder in Northwest Iowa. It's one of the premier builders in the state that offers complete building experience from the construction to the completed assembled home.
The Cabin is one of their featured floor plans and has several home models in the series. The Cedar Ridge is a cabin home with a total floor area of 1,064 sqft, two bedrooms and one bath. Another one is the Sun Valley, which has 1,086 sqft of three bedrooms and two baths. Check out their site for more models to choose from.
Redman Homes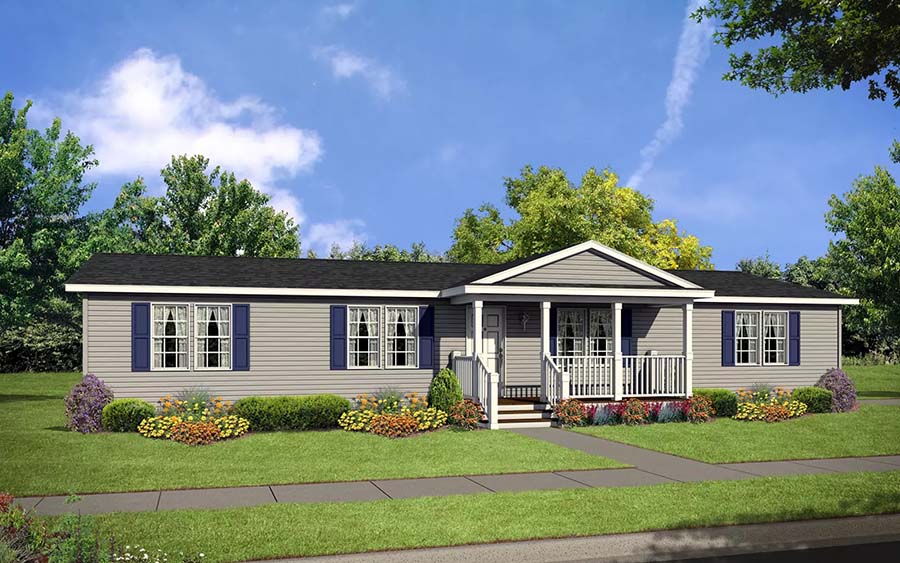 Redman Homes is one of the oldest and most respected home builders, and the company takes pride in the reputation they've built through the years. One of their features home is the Advantage 2872 243. It's built with the federal building code in mind. It has a total floor area of 1,813 sqft, two bathrooms, and three bedrooms. A prime example of their amazing multi-section home.
Another example of their high-quality and affordable multi-section home is the Advantage 2868 245 with 1,707 sqft, three bedrooms, and two baths.
Dutch Housing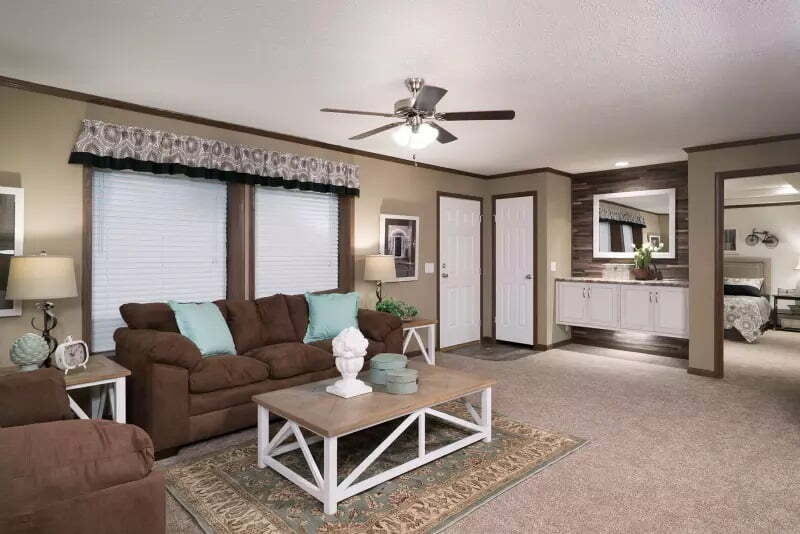 Dutch Housing is another reputable modular and prefab home builder in Iowa. According to local and federal building codes, the company offers single-section and multi-section manufactured homes. With them, you're confident of finding the home you want for your family.
Their homes range in floor areas. Some are tiny, while others could reach more than 2,400 sqft. These modular homes are far more affordable than traditionally built stick homes.
Sears Homes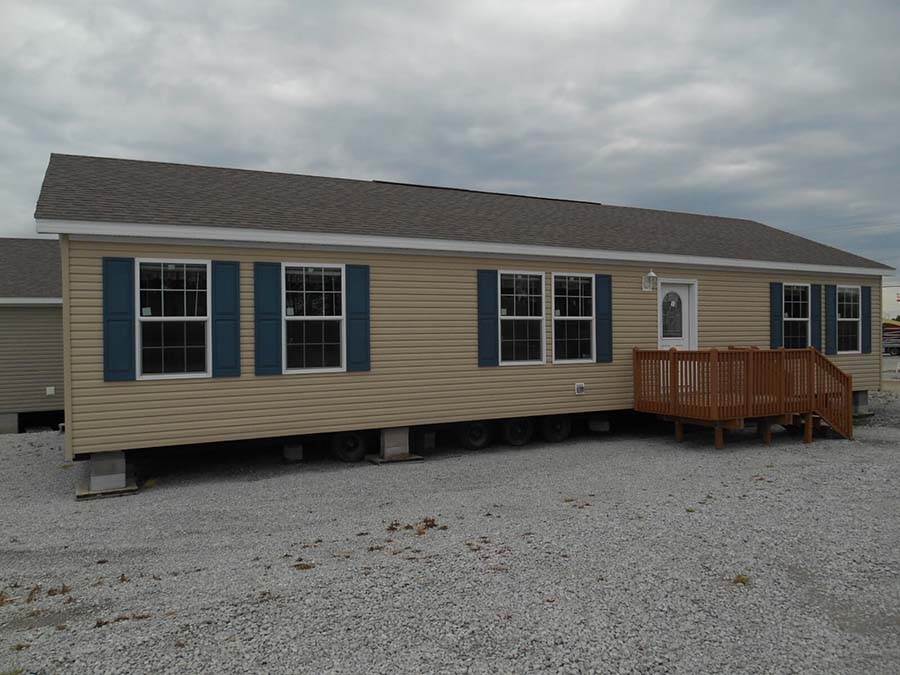 Sears Homes have been a family-owned and operated business since 1971. They serve clients from the greater areas of Eastern and Central Nebraska, Northeast Kansas, and Southwest Iowa.
Diamond is one of their featured homes. It has a total living area of 1,153 sqft, three bedrooms, and two baths. It's a single-section home with a spacious living area and an ensuite bath in the master's bedroom. There are more home models on their website.
Fairmont Homes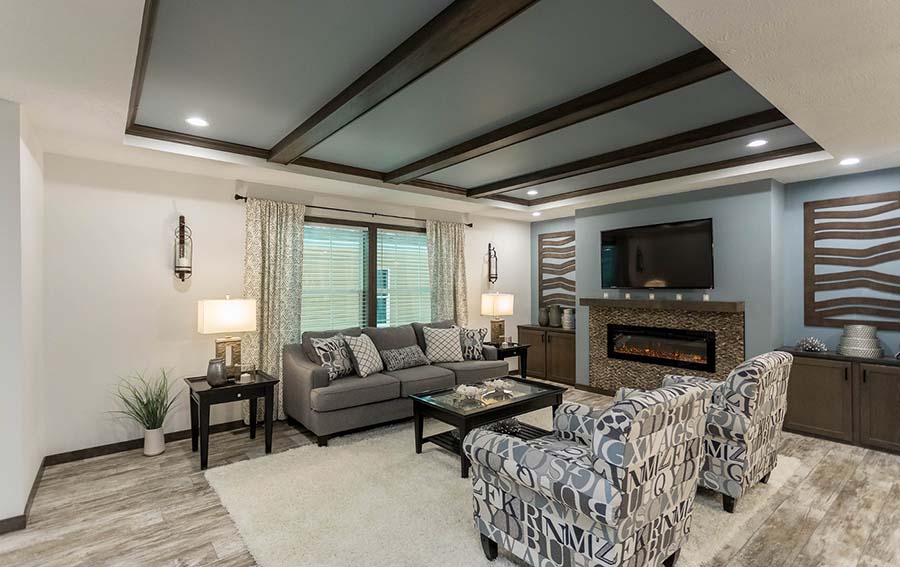 Fairmont Homes has two locations in Iowa. Shea's family built the company in the 70s and has been committed to building homes for clients at a value. They create beautiful and affordable homes without compromising the quality and durability of the home.
Today, the company does not only build manufactured homes but also parks model RVs and commercial prefab buildings across the country. They have a total of 91-floor plans you can check out.
Sunrise Housing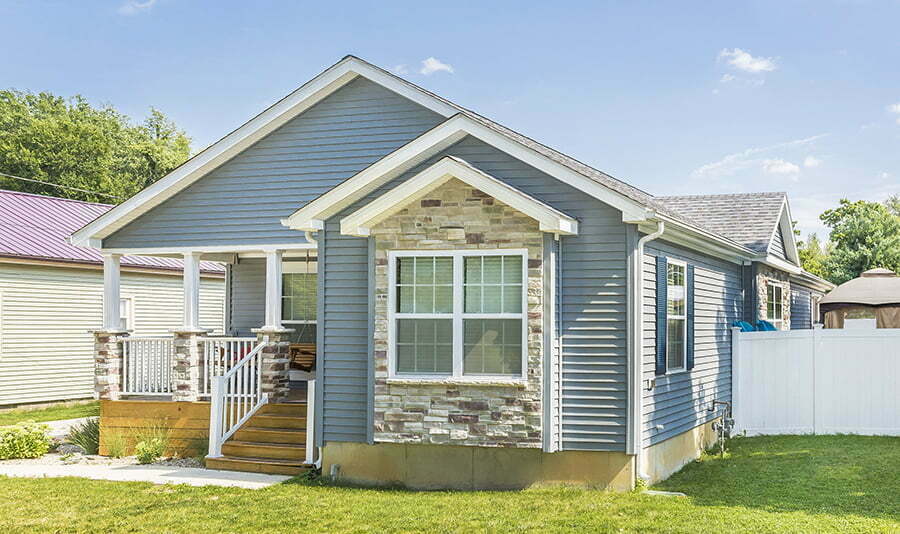 Sunrise Housing believes a perfect home isn't about the builders but the buyers. They offer a unique experience for their clients, from choosing a model to the complete set-up and final checks.
The company has two locations, Iowa Falls and Des Moines. They also have models in their locations for clients to check out. An example of their models is the IF Display 1. Display 1 has a base price of $229,485, including a total living area of 1,920 sqft, three bedrooms, and two baths. It is an open-concept home with quartz countertops, a tile backsplash, and an accent wall in the dining room.
Coachlight Homes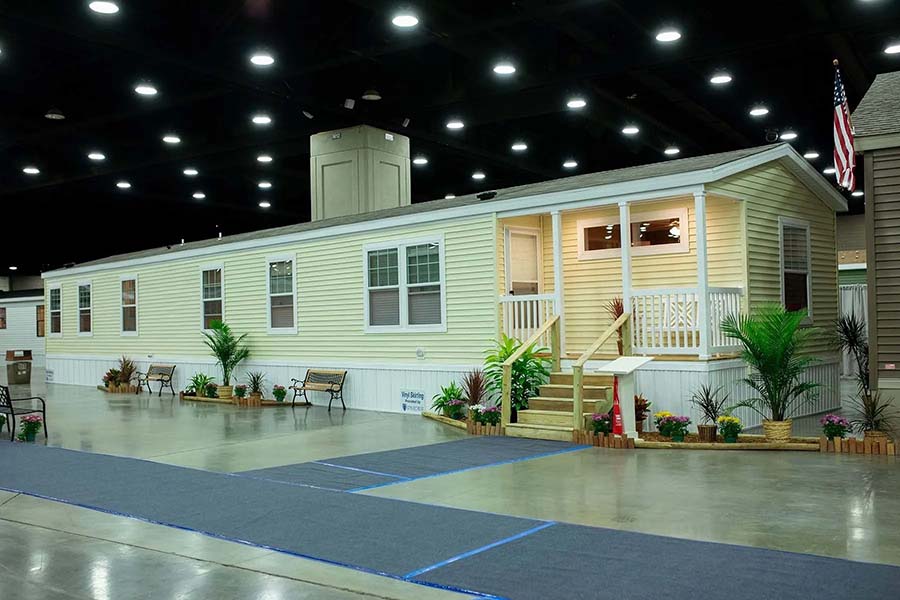 Coachlight Homes isn't just a builder but also a trade homes and has a list of pre-owned listings. It means homebuyers can pick out cheaper home options even more. If you're looking for a home rental or another investment, then Coachlight Homes is one to check.
An example of their pre-owned homes is a double-wide home in Mojave, Acadia. It's priced at $74,900. It has a total living area of 1,792 sqft, three bedrooms, two baths, a gas furnace, extra insulation, and more.
Burds Housing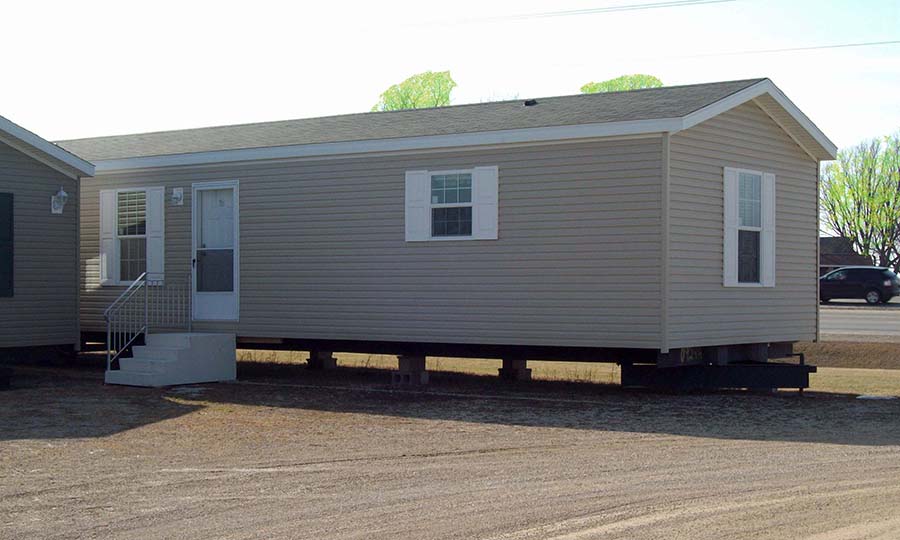 Burds Housing is the oldest continuous dealer in the Tri-States. It's been a family-owned business since 1972 and has been proud of how they care for their clients throughout the process. The company offers traditional single-wide mobile and manufactured homes, sectional homes, and an entire selection of affordable modular housing.
Iseman Homes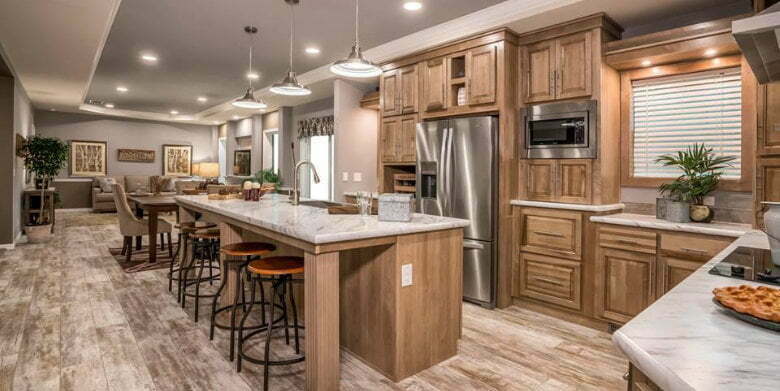 Iseman Homes builds homes the way clients want them. It is one of the country's leaders in manufactured home sales and has offices in seven states. The company is a pioneer in bringing affordable housing to the market.
They have four-floor plans: Redman, Highland, Hart, and Clayton. These plans have home styles in different floor sizes, several rooms and baths, and amenities. Their smallest home is the Fusion 680 with 960 sqft, two beds, and two baths. While their biggest home on the list is the Apollo, with 2,184 sqft, three beds, and two baths.
Larry Elwood Construction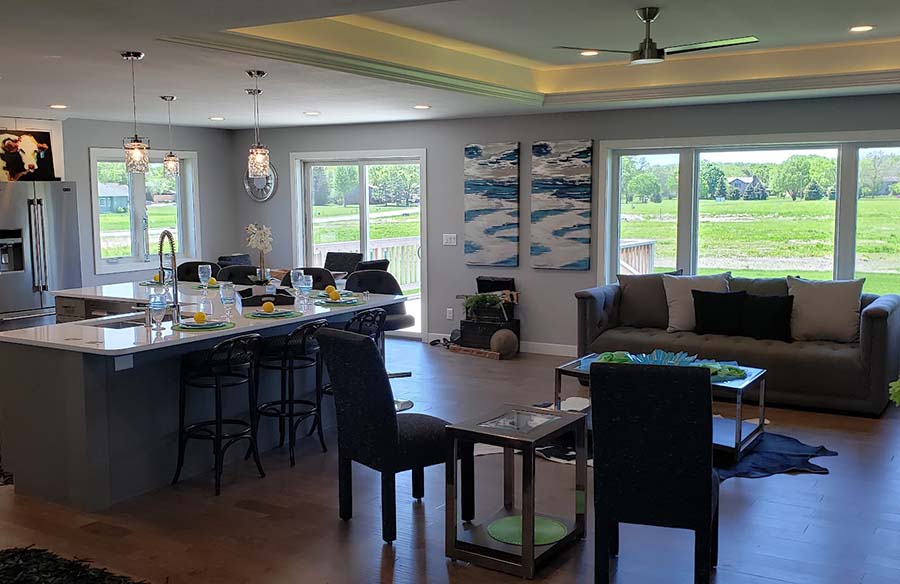 Larry Elwood Construction is a second-generation family-owned business. The company combines new technology, modern architectural designs, and high-quality materials. Aside from residential modular homes, they also offer commercial modular buildings, remodelling homes and commercial spaces, and more.
Dvele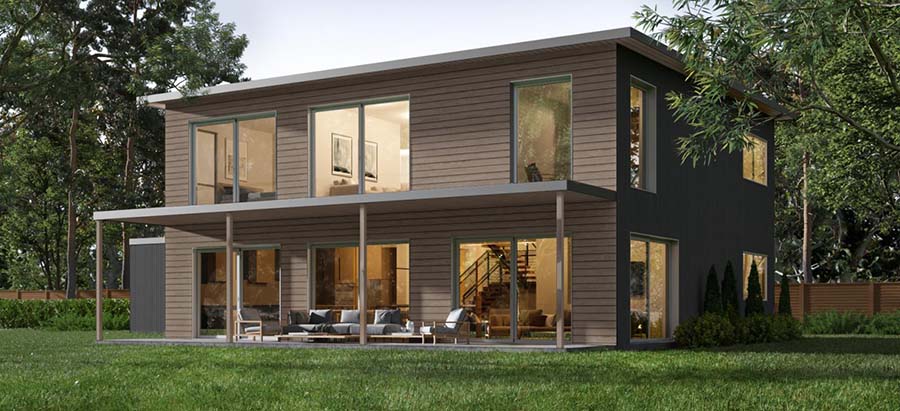 Dvele gives you unique modular and manufactured homes in Iowa. They create beautiful, safe, and sustainable homes for families that can double as an investment.
Dvele has a contemporary design and luxury houses of your choice, all customizable based on your needs and lifestyle. Trinity is one of the favourite options among buyers. It has a 3,523 sqft area with four bedrooms, three and a half baths, and a base price of $775K. However, they also have affordable prefab homes under $200K!
Clayton Homes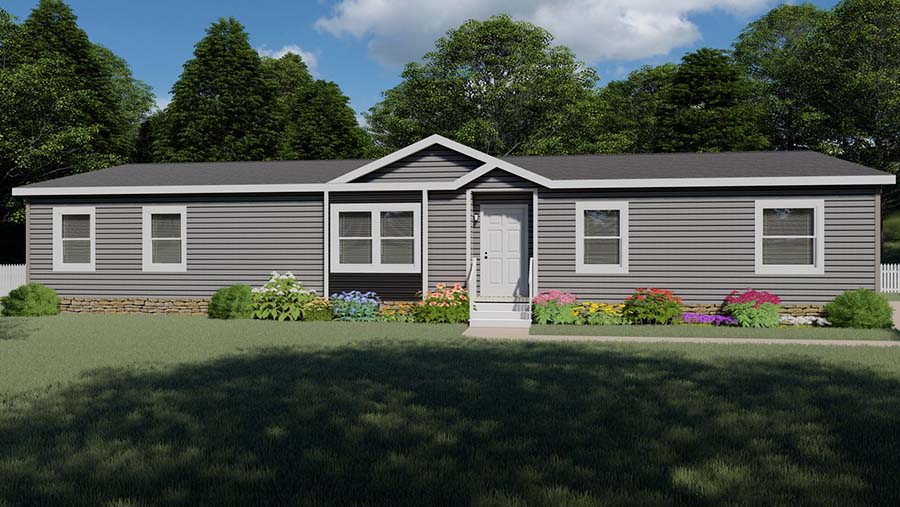 Clayton Homes opens doors to a better life. They have locations across the country, including Iowa. The company is committed to helping homebuyers find their dream home from start to finish.
Clayton has several home models in its portfolio. One of its featured homes is the Cascade, with four bedrooms, two baths, and a total floor area of 2,100 sqft. The base price for Cascade is $200K.
Related reading: