Last updated on January 9, 2023
Here are the best and most reputable modular and prefab home manufacturers to check in Illinois. Read on!
Manufacturers today build manufactured and prefab homes that come at par with Illinois' traditional homes. With the state's long summers and cold winters, builders make homes that can withstand the state's weather conditions. The homes are well insulated and energy-efficient as well.
Furthermore, prefab homes are more affordable and a great investment option for homebuyers. With Illinois average housing prices of $250k+, it's a great option to consider.
Here is a list of the leading retailers and builders in the area. Check the list below.
Table of Contents
Deer Valley Homebuilders, Inc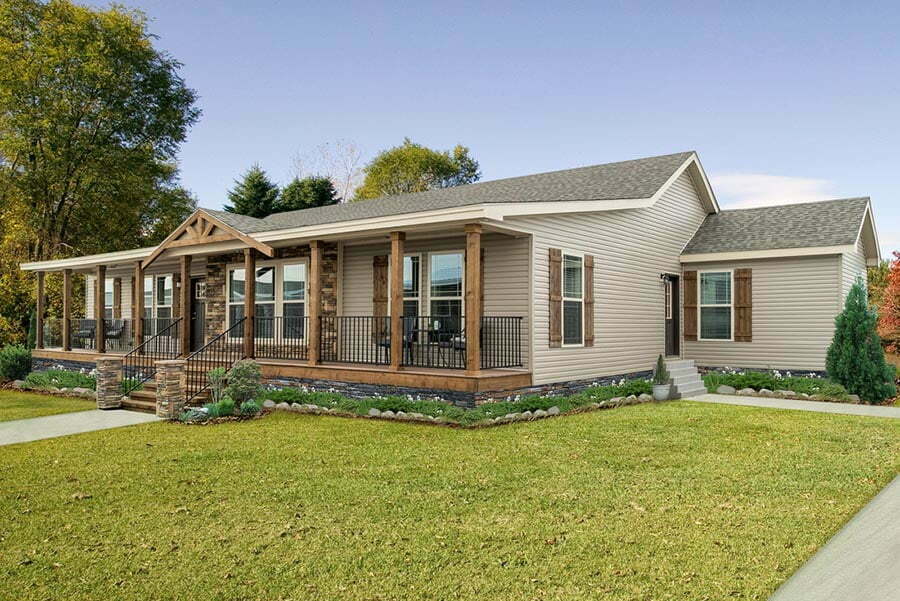 Deer Valley Homebuilders, or DVHM, is an Illinois dealer of modular homes. It has several home series, including the following:
Mossy Oak Nativ Living Series
Deer Valley Series
Sun Valley Series
Woodland Homes
DVHM has a self-inforced standard of exceptional building. They have a team of experienced builders, architects, and partners in the industry to ensure quality and budget-friendly homes. They have locations in fifteen states. Check their location map to see if they can deliver in your city.
Clayton Homes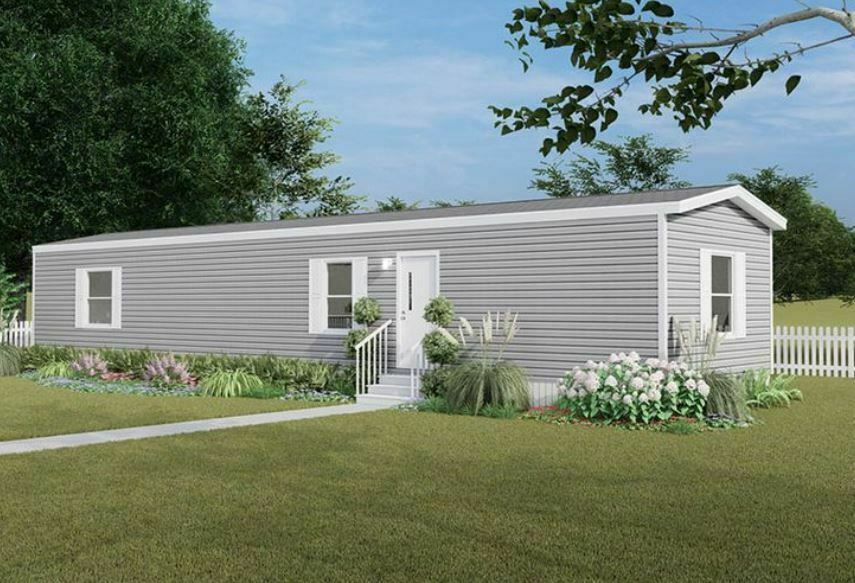 Clayton Homes in Marion, Illinois, opened doors for families who wish to own their dream homes. The company has many options: tiny homes, cabins, and more. They build homes that last a lifetime. Furthermore, Clayton Homes are customizable and can be turned into a smart home.
Elation is one of their featured homes. It has three beds, two baths, and a total area of 902 sqft. It is priced at $60K without the upgrades and additional features. Take the 3D tour here.
Sunshine Homes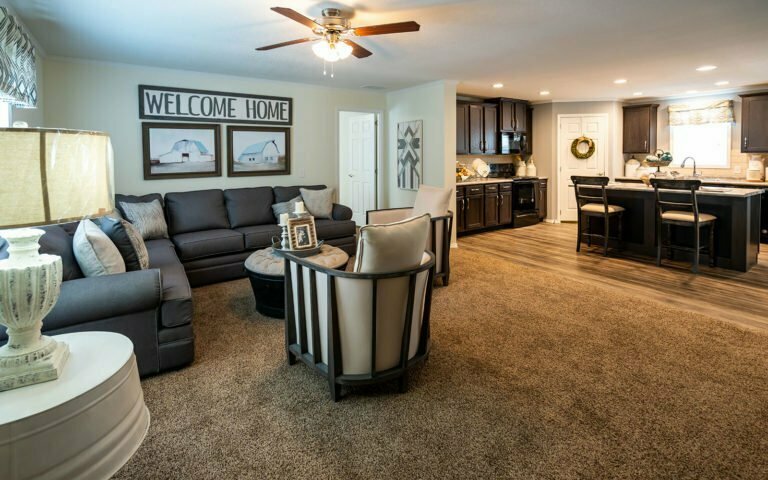 Sunshine Homes is a manufactured, modular, and mobile home builder in Illinois. However, they also have offices in sixteen other states, from Alabama to Tennessee. Sunshine Homes have several home styles in their catalog, including manufactured homes, modular homes, single wides, and double wides.
Their featured home is Prime, with four beds, two baths, and a total area of 2,280 sqft. It's a beautifully designed family home with a spacious living room and modern kitchen. You can fill out the form on their website to ask for a quotation.
Homeway Homes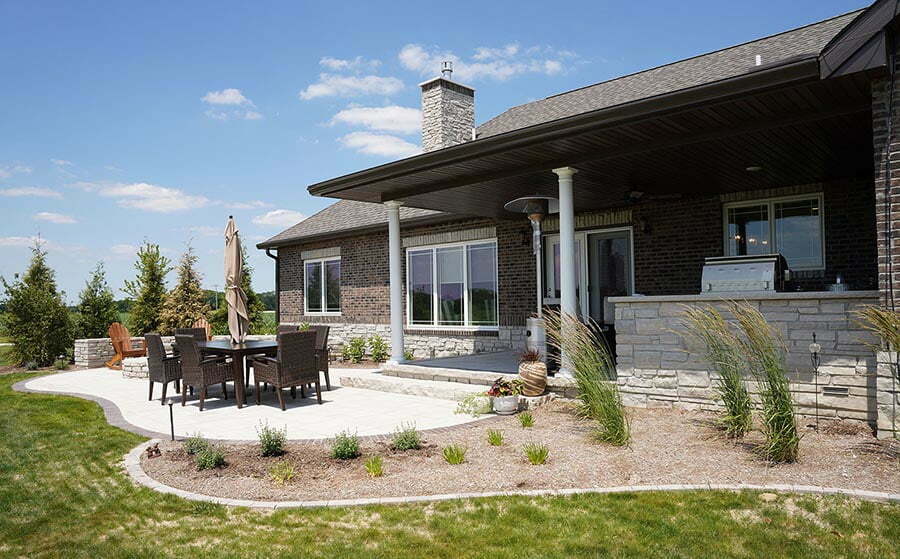 Homeway Homes is a family-owned business and has been a leading manufacturer in the industry for more than 50 years. Building homes isn't just a business. They do it for families, to give them the home that fits their lifestyle and needs.
They have a model home center for clients to visit. It helps them decide on the style and floor plan they're looking for. The home center is located at East Martin Drive, Goodfield, IL.
Cannon Homes, Inc.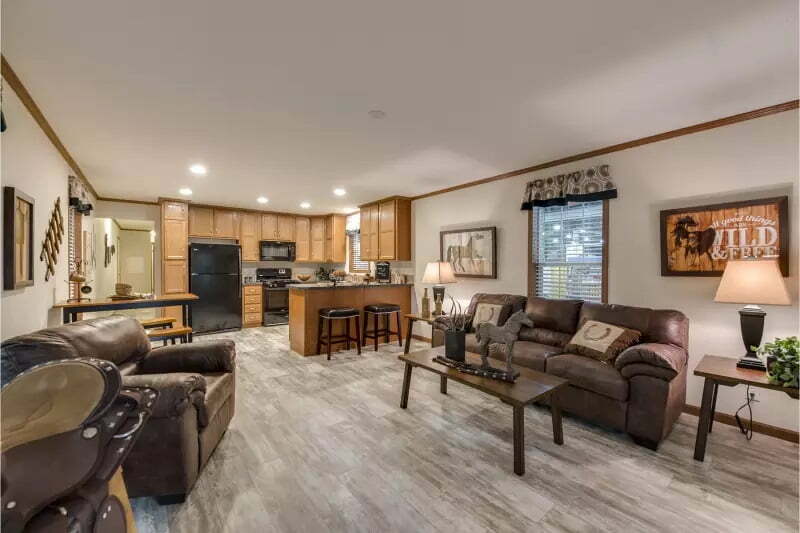 Service, quality, and dependability are Cannon Homes' taglines. The company is a modular home sales leader in Southern Illinois. It serves Mount Vernon, Marion, Salem, and the rest of the state.
The company has extensive choices of floor plans and modular homes. Visit their location in Opdyke to see more of their modular homes.
Joe's House & Home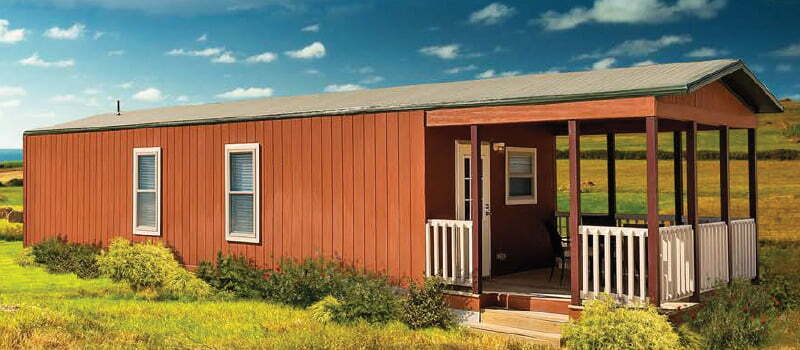 Joe's House & Home is an official dealer of Dutch, Schult Middlebury, and Fairmont homes. It's a family-owned business and has been in the industry of homebuilding and selling for over 35 years. They take pride in their quality homes and deliver them in less than 60 days.
Joe's House & Home also has tiny home options for you. They have more than three dozen standard and additional features for families. From the porcelain bathroom sinks to the metal faucets.
B&B Homes

B&B Homes in Effingham gives you homes built to your specifications. They have some of the most affordable modular and mobile housing in the area.
The company has a large selection of modular home floor plans you can browse. They have homes for narrow lots, T-ranch homes, and bedrooms that are clustered together designs.
Brooks Village Green Homes

Brooks Village makes it easy for you to buy a new home. They have affordable, custom-made prefab homes in four service areas, including Effingham, Harris burg, Marion, and Mt. Vernon.
Their new science homes are now available. Floor areas start at 1,232 sqft to 2,100 sqft. These homes have three to four bedrooms and are heavily built too. They also have garage packages with 9ft ceilings and 7 1/2 pitch roofs.
Pine Ridge Homes, Inc.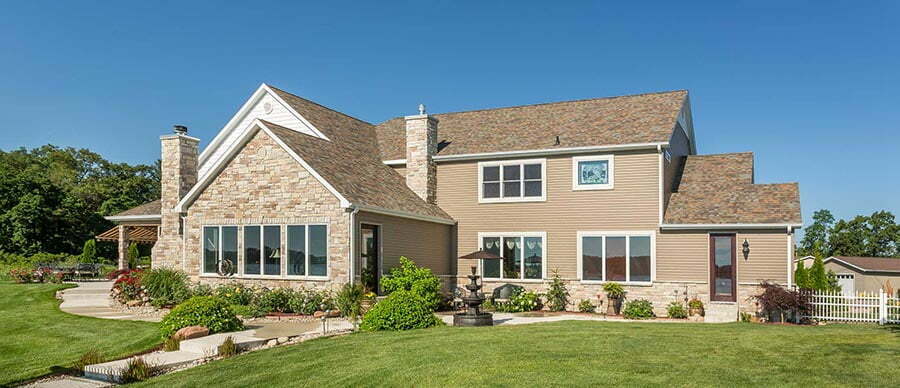 Pine Ridge Homes gives y our quality homes for quality living. They are one of the best modular home builders in Vandalia and Benton. Their main sources of prefab and modular homes are Rochester Homes and Stratford Homes.
Pine Ridge has several floor plans, including the Ranch, Cape Cod, two-story, custom plans, and investment properties. One of their featured ranch floor plans is the Vandalia. This style comes on two floor areas: 1,800 sqft and 1,680 sqft. Both floor areas have three bedrooms and two baths.
Champion Home Builders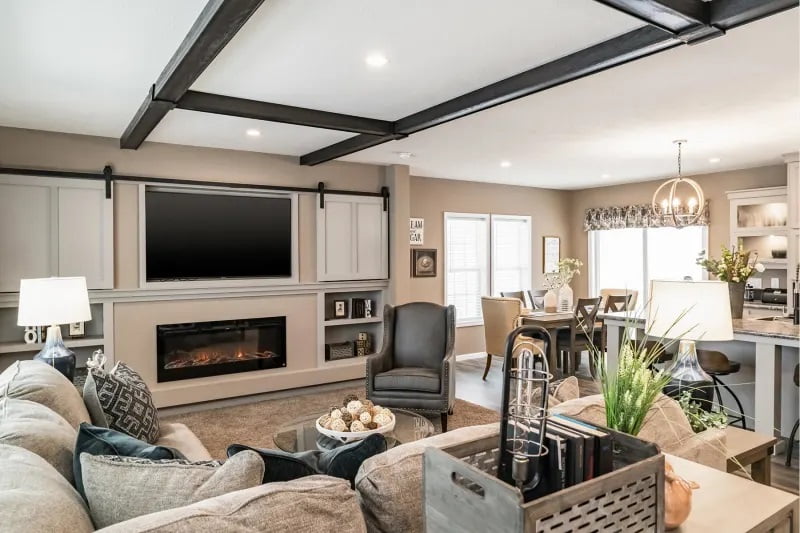 Champion Home Builders has several retailers in Illinois and has been a leader in manufactured housing in North America. Delivering your prefab home won't be as difficult since it's within your community.
Since its founding, Champion has already sold over 3 million factory-built homes. That's only a testament to how many satisfied clients they have. They also have mobile homes, manufactured homes, and commercial buildings throughout the United States and western Canada.
Mt. Vernon Dream Homes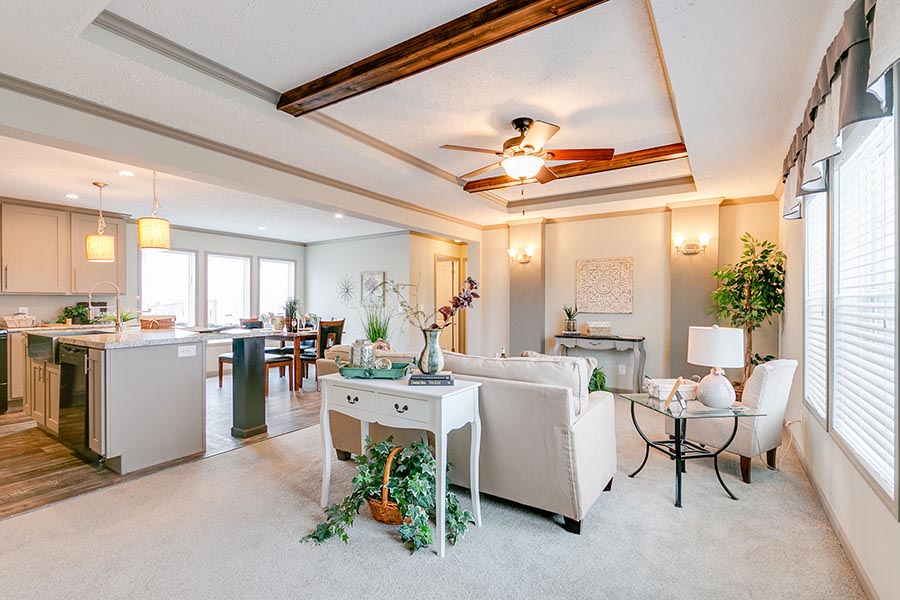 Kentucky, Indiana, and every location within 160 miles. Mt. Vernon Dream Homes is a premier retail center of prefab homes in Illinois. It's been a family-owned business for the last 40 years and is one of the nation's largest single-lot retailers.
Sandalwood XL is one of their featured homes. It has a total area of 1,680 sqft, with three bedrooms and two baths. This beautifully-designed home has a spacious living room with a tray ceiling opening to a large bright kitchen. Visit their site to see their extensive catalog of homes and floor plans.
Coventry Homes

Coventry Homes will make your dream home come to life. It's a retail center in Litchfield, IL, serving central Illinois. The company was founded by Melba Petroline and David Chilovich in 2018.
They make a great team as Melba has worked in the modular home industry for several years, and David is experienced in residential and commercial construction. Coventry Homes have eight home designs, and all of these are customizable.
Redman Homes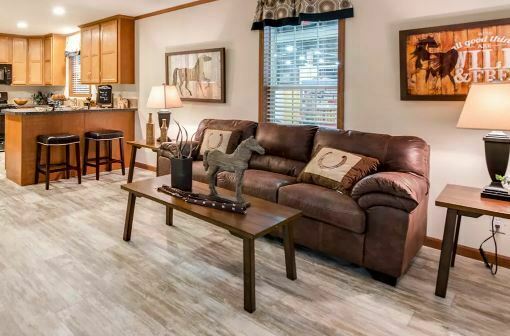 Redman Homes is a leading builder of manufactured and modular homes in Illinois. They have innovative designs and various home features that homeowners can add to their homes. Their modular homes feature excellent architectural options, interior designs, and exterior elevations.
Harmony Homes of Illinois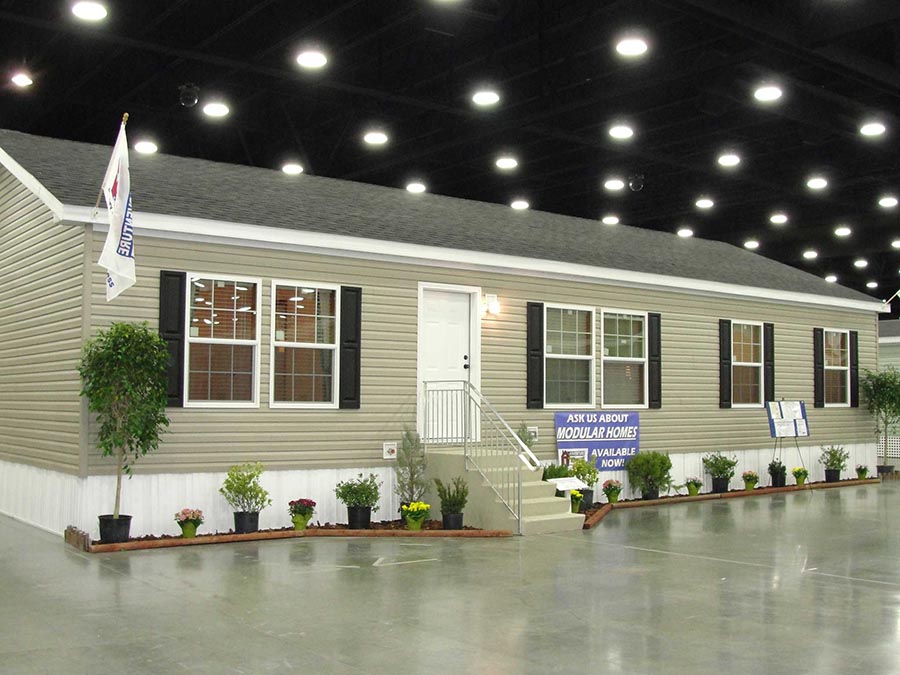 Harmony Homes is the go-to dealer of manufactured, modular, and mobile homes in Southern Illinois. They want the best for their communities and neighborhood, hence their clients' beautiful and affordable homes. Harmoney Homes have a team of expert and experienced builders to ensure a quality home.
They have modular, sectional, and single-sectional homes. An example of their modular home is the Sahara series, with three bedrooms, two baths, and a total floor area of 1,680 sqft. For their sectional home, an example is a Mojave series with three bedrooms, two baths, and an area of 1,560 sqft.
Modular Home Builders, LLC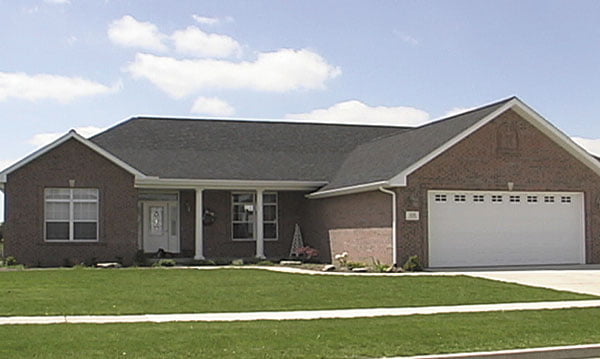 Every MHB home is unique, but all homes from Modular Home Builders have the same goal. They build a home tailored to your needs, an efficient space to accommodate your lifestyle, and a home within your budget.
They have four home styles: the 2-story home, Cape Cod, Ranch, and multi-family industrial home. Their homes have a 10-year structural warranty and a 25-year warranty on architectural shingles.
Scott-Banzai Homes, Inc.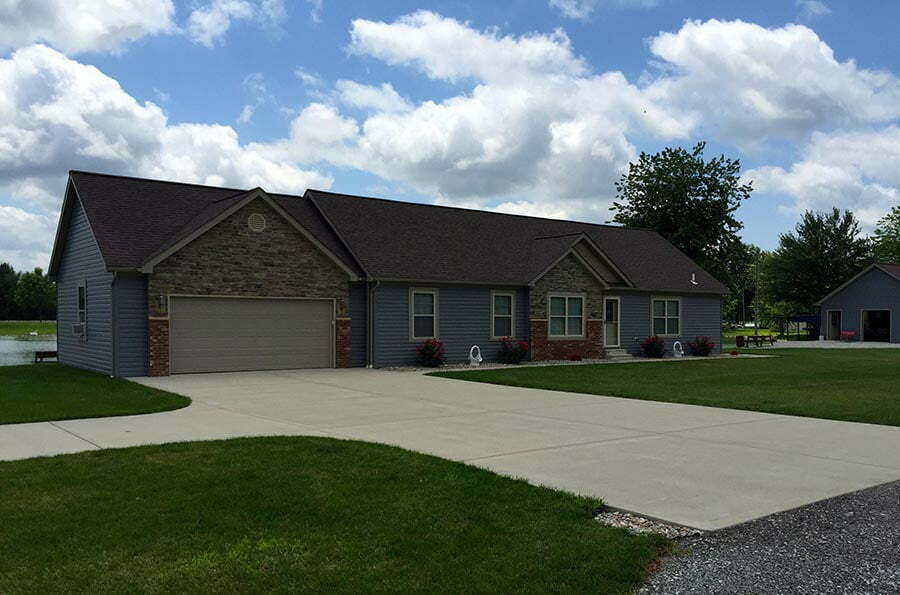 Scott-Banzai Homes specializes in modular housing. They are dedicated to fine craftsmanship and quality homes. Scott-Banzai has several designs and floor plans available for you. One of their featured homes is the Advantage 1680 265, a single-section home with a 1,072 sqft area, three bedrooms, and two baths.
Apexx Builders
Apexx Builders is all about custom, quality, and perfection. A home is more than just structures and foundations. It should be a place for families, for friends, for life. Apexx Builders builds homes to be just like that. Aside from construction from start to completion, they also accept remodeling jobs.
First Galena Corporation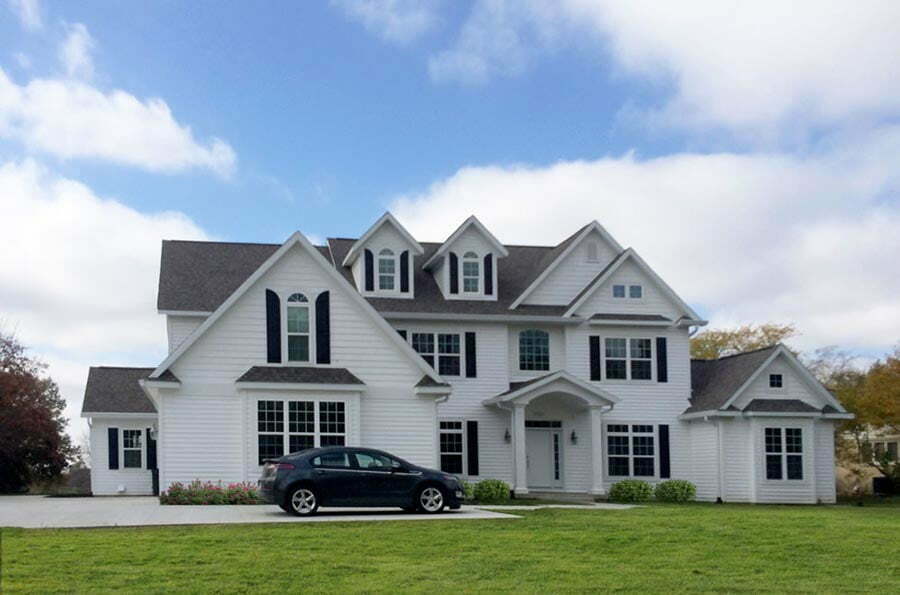 First Galena is a family-owned business and has been in the real estate industry since the 1980s. It's a real estate, architecture, and home building company. One of their best offers is their tiny homes. They claim to have the best tiny houses beyond the usual park models. Their tiny home is luxurious, custom-designed, and has unique amenities.
Kinexx Modular Construction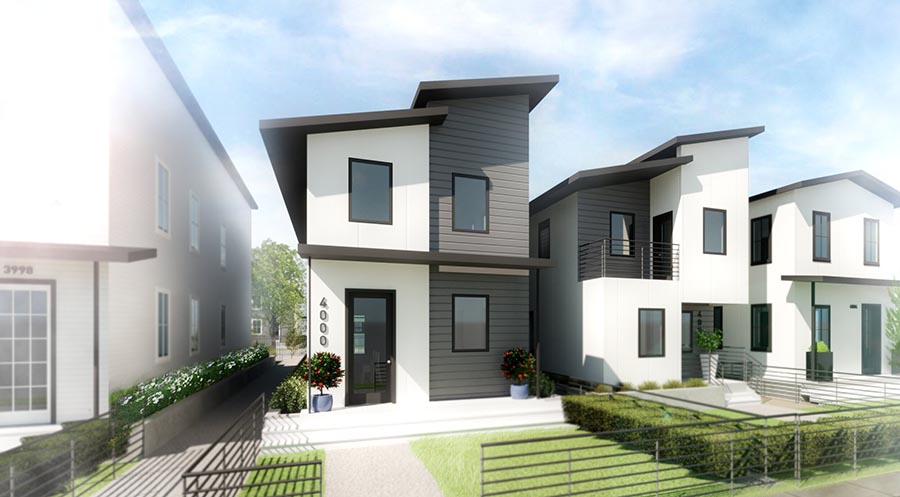 Kinexx Modular makes homes that make communities. The company helps solve the city's housing problem by developing homes with innovative designs that, at the same time, are affordable.
They have two models: the starter home and the three flat. The starter home is a single-family home design with three beds and one and a half baths. It has a total floor area of 1,600 sqft.
The three flat is a three-unit multi-family residential building. It comes in three different floor areas: unit 03 (1,200 sqft), unit 2 (1,200sqft), and unit 1 (1,150 sqft). Unit 3 has three bedrooms and two baths, while unit 1&2 has two beds and two baths.
Home Max Logs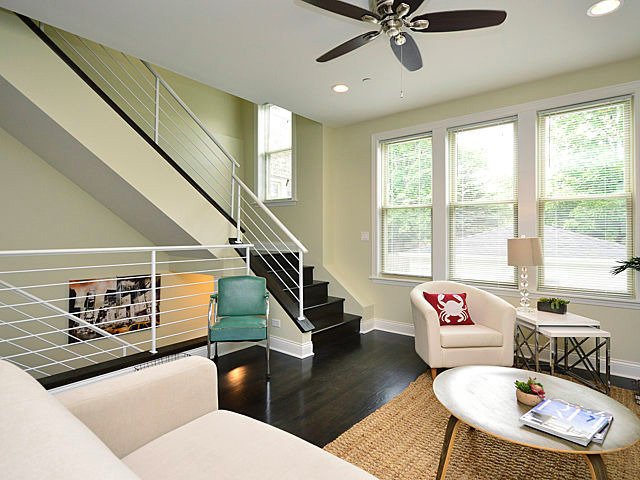 Home Max Logs is a licensed and insured remodeling contractor and custom home builder company. They take their commitment to quality construction seriously and aim to build the best home for their clients.
Included in their services are the following:
Home remodeling
Construction rehab
Finished basements
Bathroom remodeling
Kitchen remodeling
Decks and porches
Home offices
Next Modular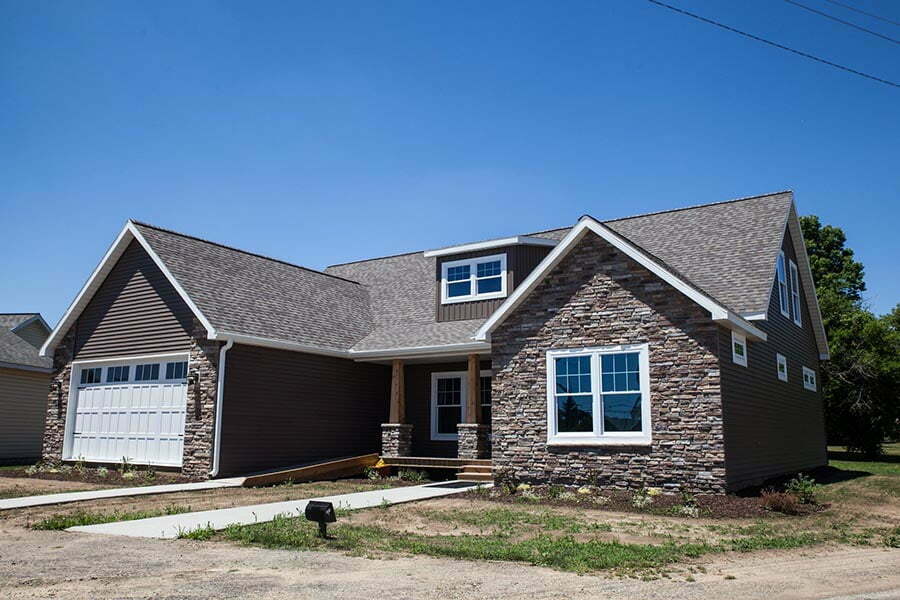 Next Modular builds homes at affordable prices. They have more than a hundred-floor plans for you to choose from. They build prefab homes efficiently, and their customers can save 15% or more than a traditional home usually costs. That's about $30K in savings!
One of their featured homes is the Danbury Ranch Modular Home from Heckaman Homes, with 1,652 sqft, three beds, and three baths. This home has a base price of $186,006. Another one is the Arlington Ranch Modular Home from Skyline with 1,580 sqft, three beds, and two baths. It has a base price of $155,435.
DVELE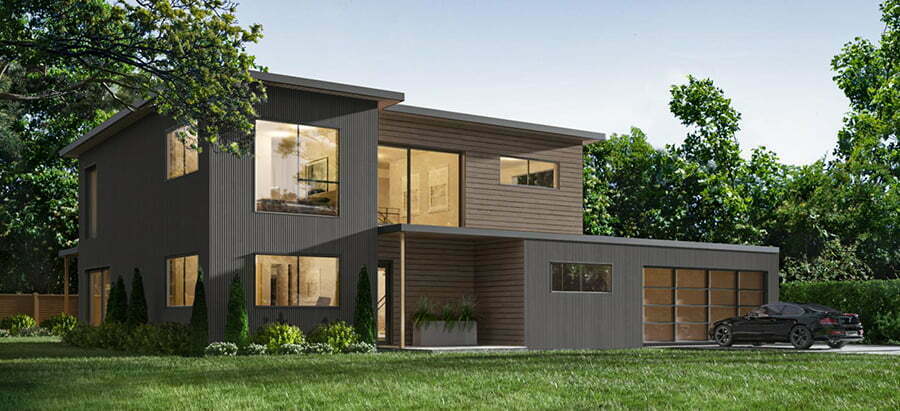 Dvele is on a mission to deliver an excellent client experience and a beautifully made home of your dreams. The company has various customizable prefab homes that exceed quality standards.
Modern prefab homes are a great solution for increasing housing prices. If you're looking for a manufactured home of your dreams that's both architecturally designed and affordable, check out Dvele. The services are available from Alabama to Wisconsin.
One of their featured homes is Trinity, with four beds and three and a half baths, priced at $775K. It has a total area of 3522 sqft.
Impresa Modular

Impresa Modular is a leading manufacturer in the country. They have a team of experienced consultants to help you choose your dream home based on your specifications. They have 447 different housing styles to choose from. One of the best-selling homes is their cabin Cottonwood style. It has a total area of 1876 sqft with three bedrooms and two bathrooms.
Bluhomes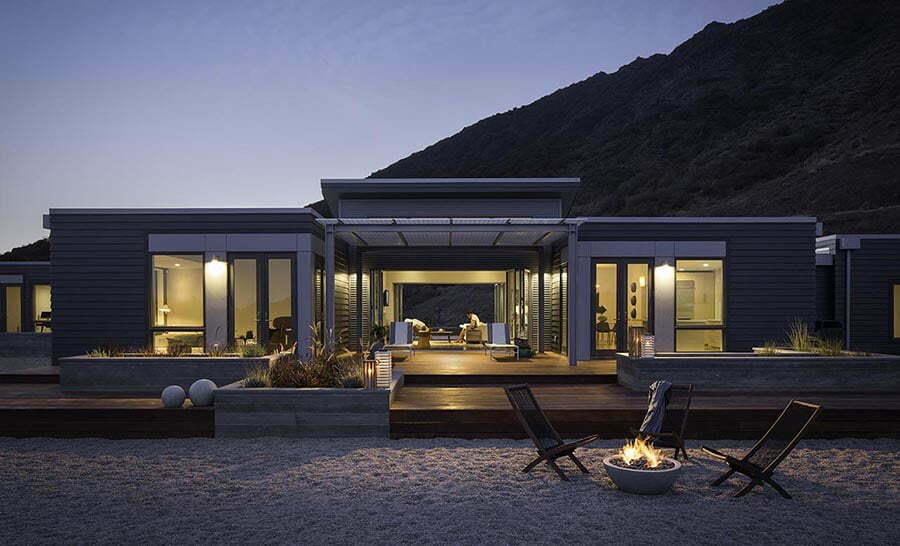 Bluhomes are the future of the home building. They have innovatively designed homes and have been a leading manufactured home provider for the last ten years. Their homes are factory built and can be finished in less than three months. Meanwhile, custom homes take about a year.
If you want to see and live in your dream home as soon as possible, prefab homes are for you. Modular homes in Deerfield have been getting traction for the past years. It's due to practicality, design, durability, and more.
The average cost per sqft here is $932, and the median sale price for the land is $2,400,000. This is huge, but if you decide on a modular home, you will pay much less.
Related reading: