Last updated on January 27, 2023
These are the top 21 tiny prefab homes and their manufacturers. Find the best options to live large with less. Read on!
Tiny homes make a great opportunity for affordable housing for primary living, getaway cabins, or prefab homes on wheels. These or some of the cheapest prefab homes you can get.
You can expect to pay less than $100k and often less than $50k for a tiny home. On the downside, they rarely are more than 500 square feet. It's a great option if you want to downsize nonetheless.
This digest will show you the top manufacturers of all types of tiny homes in many states and around the world. You can find options near you.
Table of Contents
Wheelhaus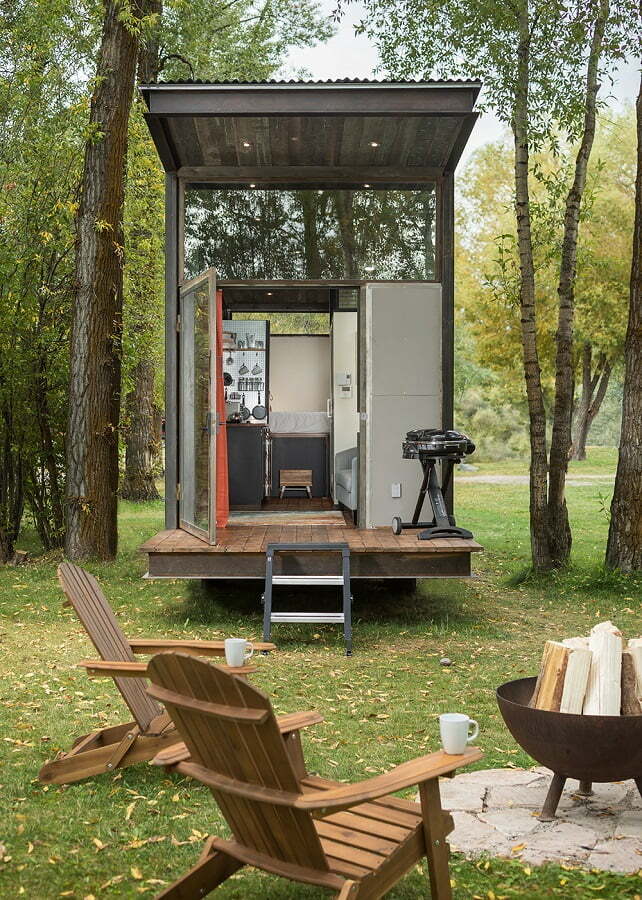 Wheelhaus is a tiny house company from Salt Lake City that aims that help people "live large with less." Its creations can be shipped across the US and are usually placed in private properties or areas dedicated to RVs.
The base price varies from $149,000 to $174,000, although this can change due to modifications required in each state. Wheelhaus models include the Wedge, Caboose, Lookout, and Light-haus, all with 400sqft of living space. These may be customized to your specifications.
Location: Salt Lake City, Utah.
Price range: $149,000 to $174,000.
Mighty Small Homes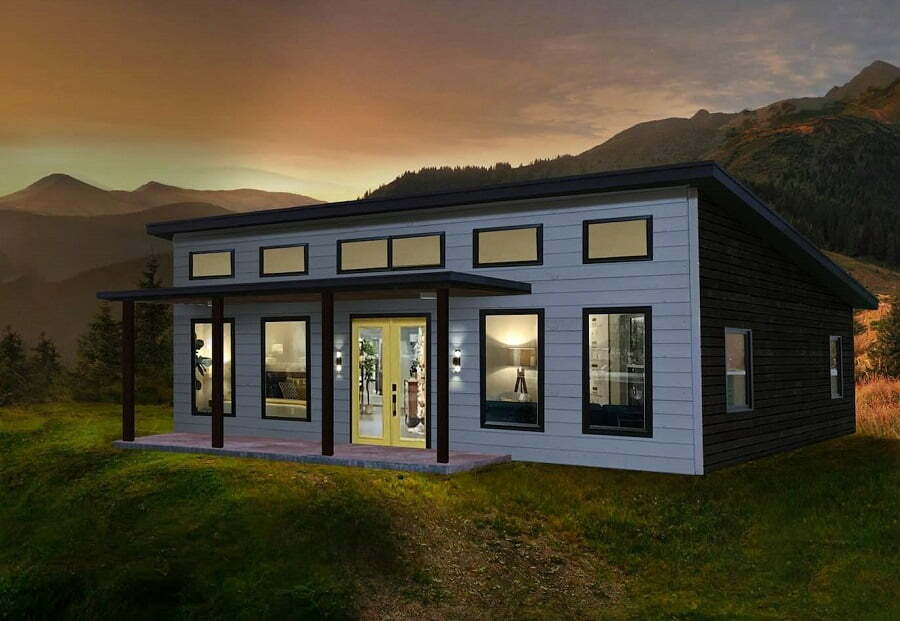 Mighty Small Homes makes premium house kits meant for DIY onsite assembly. The walls, roofs, and floors are made from Structural Insulated Panels with excellent strength and thermal resistance.
Models include Contemporary, Modern, Ranch, Cottage, Carriage, and Tiny. The base cost ranges from $25,213 for 192sqft up to $45,108 for 900sqft.
The company can ship nearly anywhere in the US, with the delivery cost of approximately $3 per mile from Louisville, Kentucky.
Location: Louisville, Kentucky.
Price range: from $25,213 to $45,108.
Teacup Tiny Homes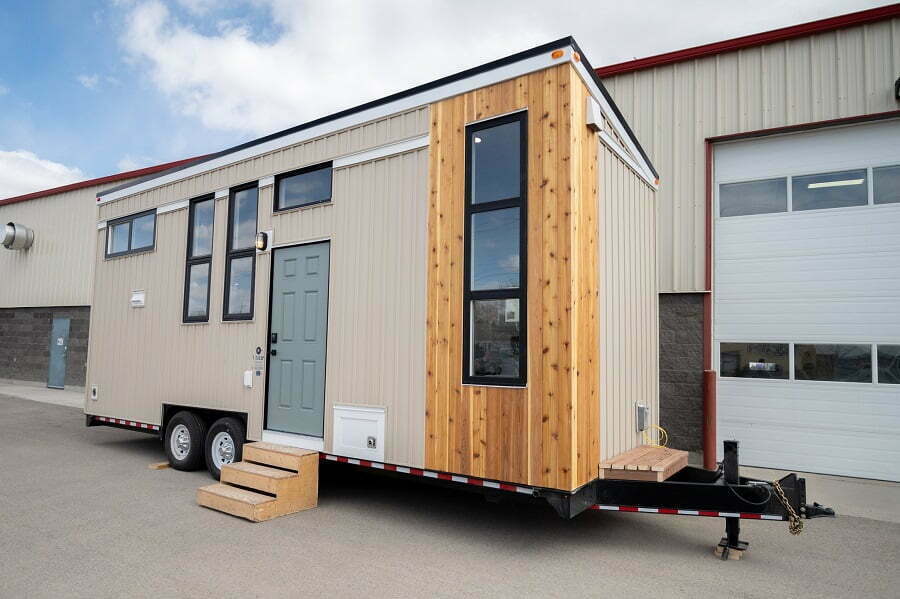 Teacup Tiny Homes offer customizable small dwellings that merge form and function. Based near the US and Canada border, the company can deliver anywhere in North America.
Plans range from 297sqft to 380sqft and sleep four or more people. Complete builds start at $100,000 and go up to $195,000. Teacup uses conventional building materials for greater longevity and comfort compared to RVs.
Location: Lethbridge, Alberta, Canada.
Price range: from $100,000 to $195,000
Wolf Industries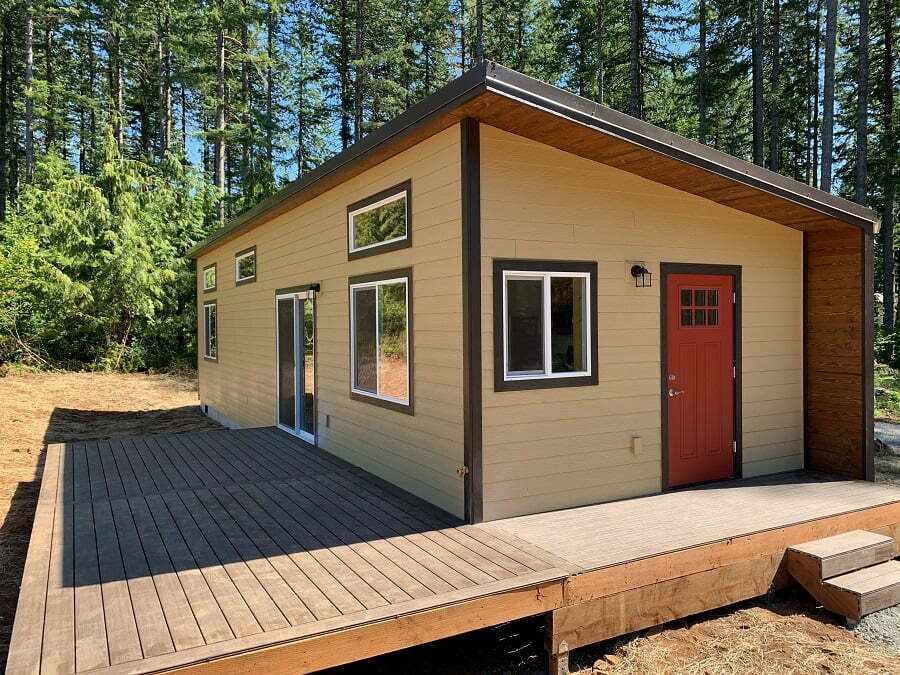 Wolf Industries is a full-service construction company based in Washington, with projects around Oregon, Idaho, Utah, and California. It specializes in prefab accessory dwelling units and tiny modular homes.
Instead of simply selling kits, Wolf covers everything from the permits to the construction. Models start at $64,500 for 300sqft and go up to $100,000 for 616sqft.
Prices include the bedrooms, bathrooms, and granite countertops. You can expect high-quality homes made from solid wood.
Location: Battle Ground, Washington.
Price range: from $64,500 to $100,000
Tru Form Tiny
Tru Form Tiny creates small handcrafted homes with premium quality wood. It operates from Eugene, Oregon, and delivers everywhere across the United States.
Park model villas start from $105,500 for 290ft of living space to $175,000 for nearly 400sqft. Travel trailer models have a starting price of $89,000.
Everything is fully customizable, from the house length to the kitchen configurations, so go ahead and tell them what you'd like your home to look like.
Location: Eugene, Oregon.
Price range: $89,000 to $175,000.
Tiny Heirloom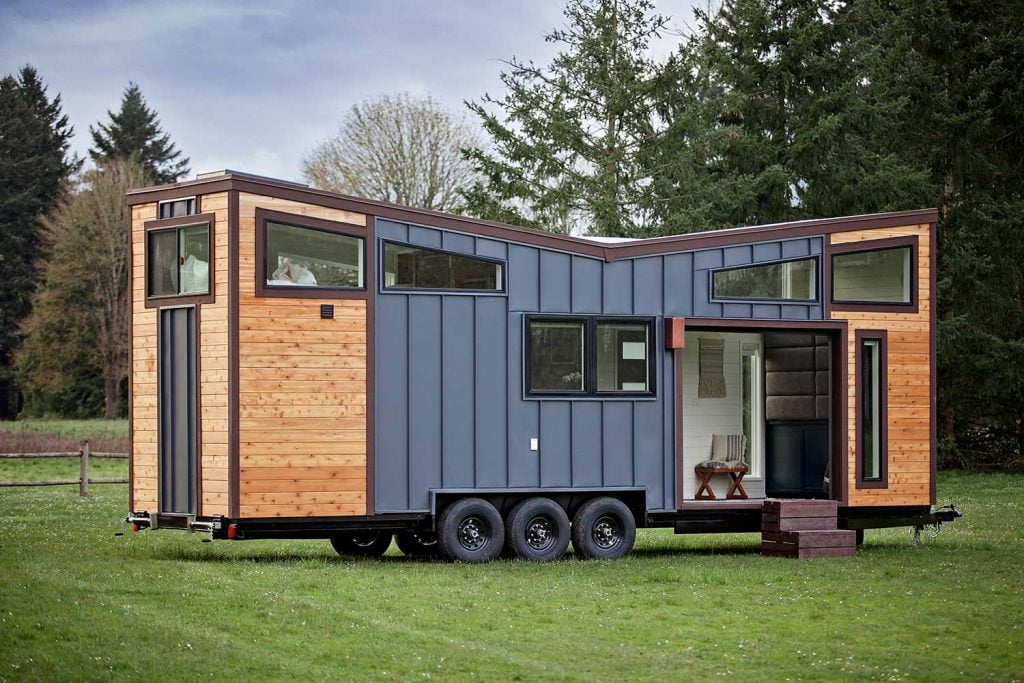 Tiny Heirloom offers affordable wooden homes in response to the current economic realities and shifting consumer demands. It's a family-run business from Portland, Oregon, that can deliver to all 50 states and Canada.
Their Legacy model is 24ft long and starts at $64,000, while their Majesty model is 34ft long and starts at $129,900. Tiny Heirloom can also build a custom home for you based on your preferred style and finishes.
Location: Portland, Oregon.
Price Range: from $64,000 to $129,900.
Zero Squared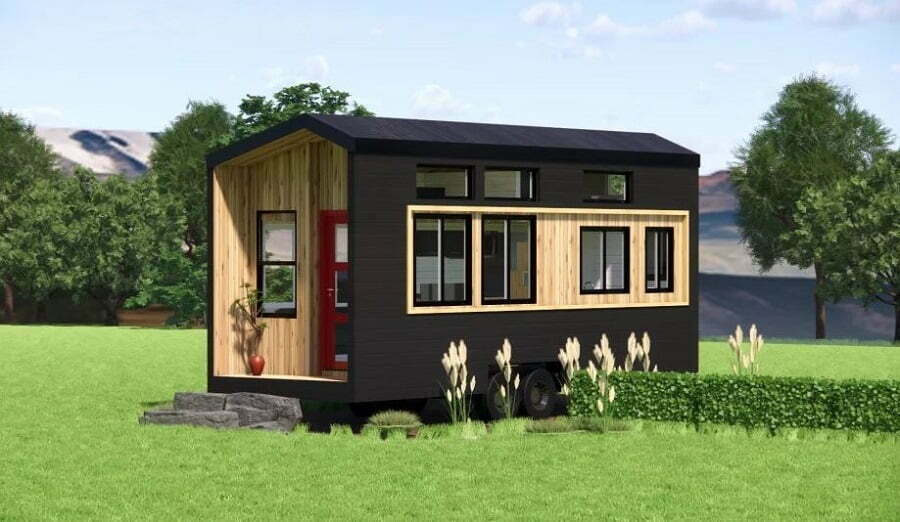 Zero Squared is a certified home builder from Alberta, Canada, that delivers across North America. Its tiny homes can handle all climates, from the Canadian winters to the Arizona summers, thanks to excellent insulation.
Pricing starts at $79,250 for the 267sqft model and $179,600 for the 519sqft model. Bedrooms are located on the main floor for easy access, with an expandable design for additional space.
Location: Alberta, Canada.
Price range: $79,250 to $179,600.
Johnston Contracting Services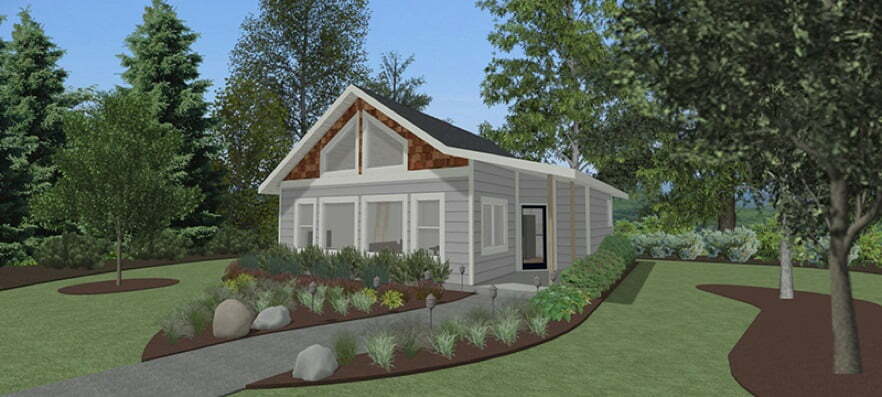 JCS offers modern prefab tiny homes from Sedro-Woolley, Washington. The company has 11 unique designs with sizes between 300sqft and 1,320sqft. The modular tiny home kits feature computer-designed panels for precision, strength, ease of handling, and fast construction.
The homes are built to local codes, just like traditional dwellings, so that you can go to any lender for financing.
Contact JCS for the latest prices since these can change quickly depending on availability and other variables.
Location: Sedro-Woolly, Washington.
Price range: from $50,000 to $165,000.
Escape Traveler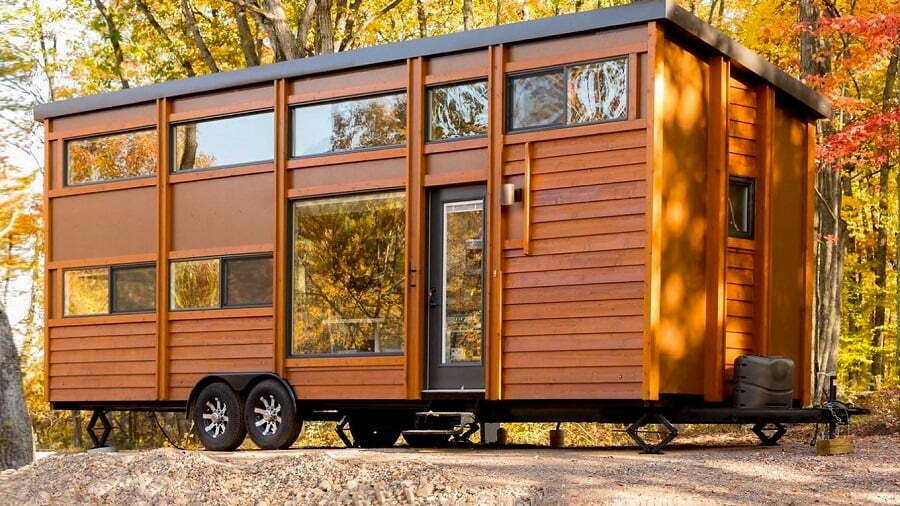 Escape Traveler builds award-winning handcrafted tiny homes from Rice Lake, WI. The company delivers across the US, with buyers coming from Seattle, San Diego, Hawaii, and other places.
Choose from eight models, such as the 21×8.5ft Vista starting at $59,616 and the 30×8.5ft One XL starting at $79,985. These are customizable so choose your preferred upgrades from keyless lock systems to white stone countertops.
All tiny homes come standard with steel trailers.
Location: Rice Lake, Wisconsin.
Price range: From $59,616 to $79,985.
Hauslein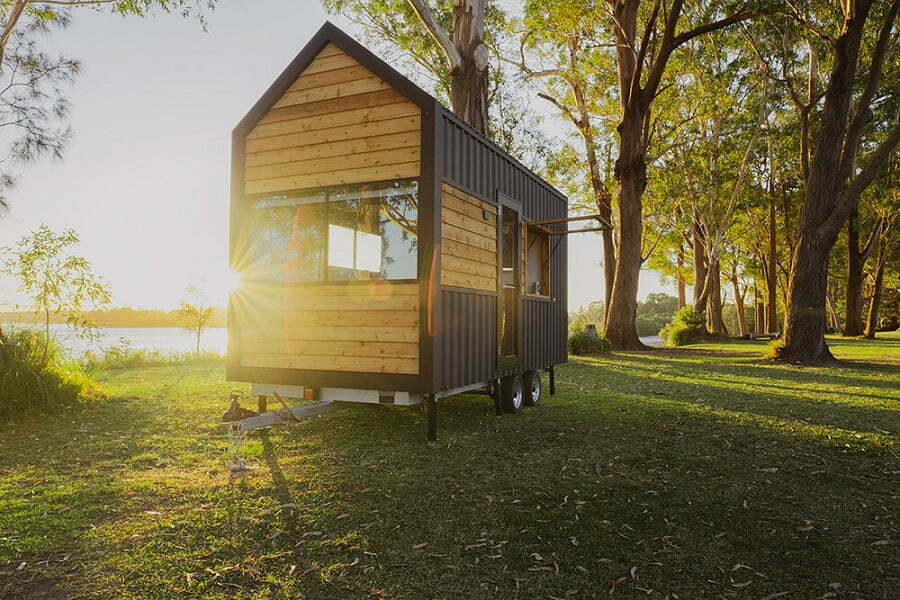 Hauslein is an Australian tiny house company from Port Macquarie, NSW. Choose from three models, which are all trailer-mounted for ease of movement.
The Gunyah starts at $95,370 with 18sqm and a double bed loft. The Sojourner starts at $120,175 with 29sqm and a queen bed loft. Lastly, the Grand Sojourner starts at $132,440 with 34.5sqm and three bedrooms.
These feature solid timber and other fine materials. You can have these delivered anywhere in Australia.
Location: Port Macquarie, New South Wales, Australia.
Price range: from $95,370 to $132,440.
Nestron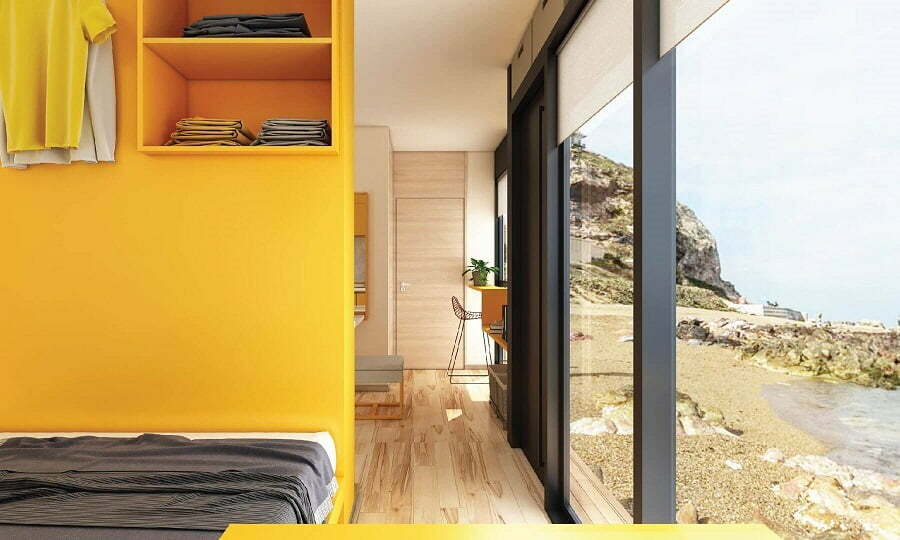 Nestron makes housing easy, smart, and affordable. From its headquarters in Singapore, the company can ship tiny prefab home units anywhere in the world within 90-120 days.
You get a complete package with no assembly required. Just hook up your utilities and live in it right away. Nestron provides a 50-year construction structure warranty.
Choose from the 35sqm Cube X, the 25.5sqm Legend, and the 33.4 sqm Legend X. Prices range from $34,000 to $120,000 for basic configurations.
Location: Singapore.
Price range: $34,000 to $120,000.
Tiny House Europe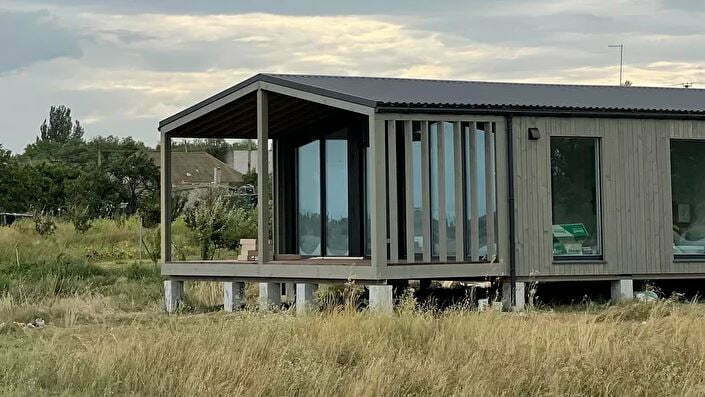 Tiny House Europe offers modern prefab homes such as tiny modular homes, SIP panel house kits, container houses, and mobile homes on wheels. The company can deliver these ready to use anywhere on the continent.
You can choose from models ranging from 16.5sqm to 48sqm. These are made from timber and other eco-friendly materials, with the company estimating longevity between 120 to 150 years. Pricing begins at €32,500.
Location: Kyiv, Ukraine.
Price range: from $34,000.
The Tiny Housing Company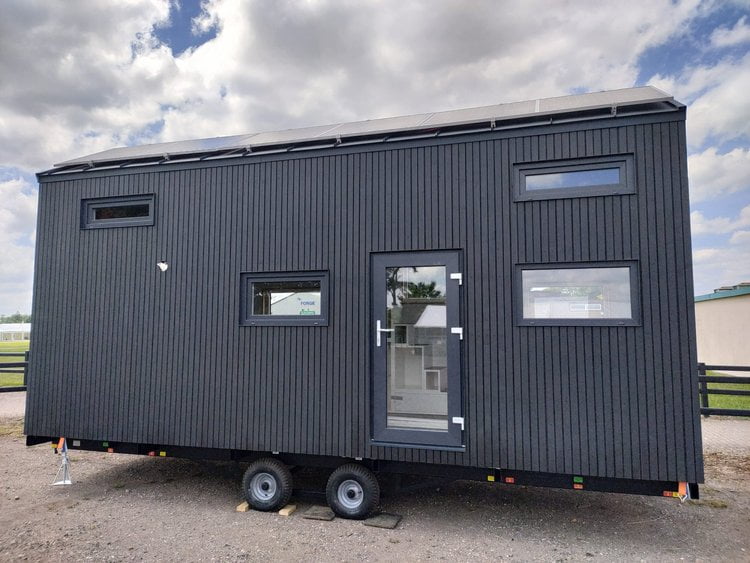 The Tiny Housing Company is here to make eco-friendly homes with energy-efficient materials. It is based in the UK but can also deliver throughout Europe. Expect to pay around £58,000 for the base models with one or two bedrooms.
These come with a rustic exterior wood finish, a compact kitchen, underfloor heating, a luxury bathroom, and high-performance insulation. Modular units are also available for those who expect their family to grow through the years.
Location: United Kingdom.
Price range: from $72,000.
Genuine Tiny Homes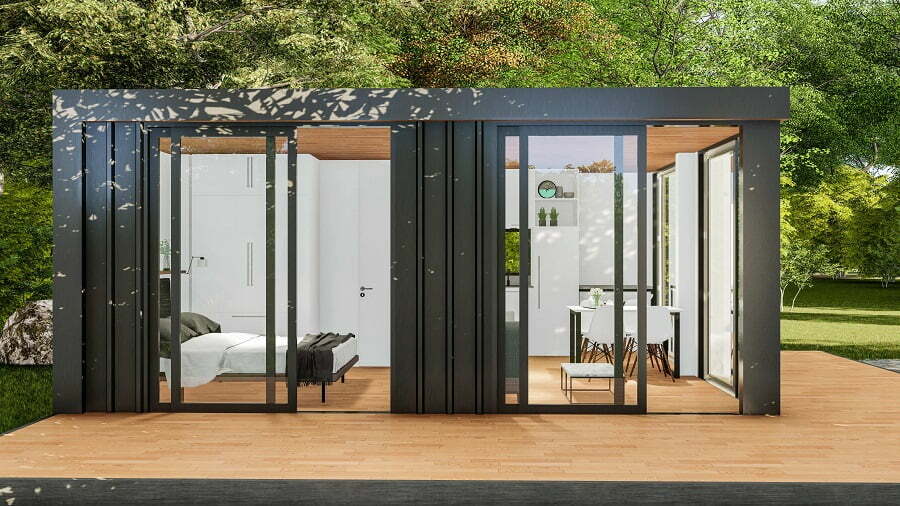 For Genuine Tiny Homes, the best way to make housing affordable and sustainable is to use shipping containers. The company builds its small dwellings in New Zealand and serves the local market.
The G20 model features a single 20ft container with a floor area of 15sqm and sells for $70-85,000. On the opposite extreme, the G240 with a 60sqm floor area sells for $255-280,000. You can choose the colors and upgrade the features.
Location: New Zealand.
Price range: $70,000-$280,000.
Kit Haus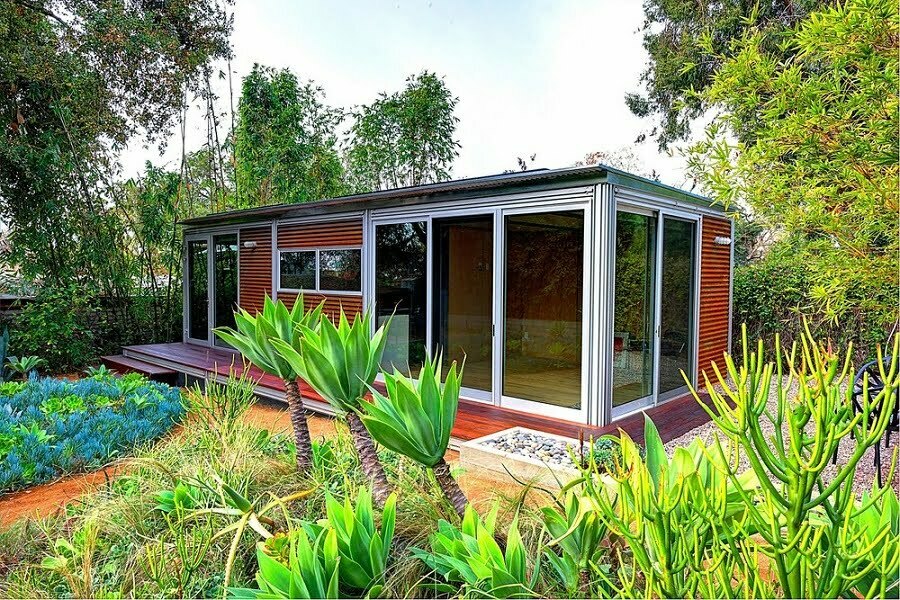 KitHAUS has been shaking up the construction industry since 2005. The company is known for creating modern prefab units that can serve as homes, offices, kiosks, guest rooms, yoga studios, and more.
You can ask them to make custom configurations according to your requirements. DIY construction is possible with aluminum-based modular kits, but expert installers will likely provide better results.
KitHAUS can deliver anywhere in the US from its Southern California factory.
Location: Los Angeles, California.
Drop Structures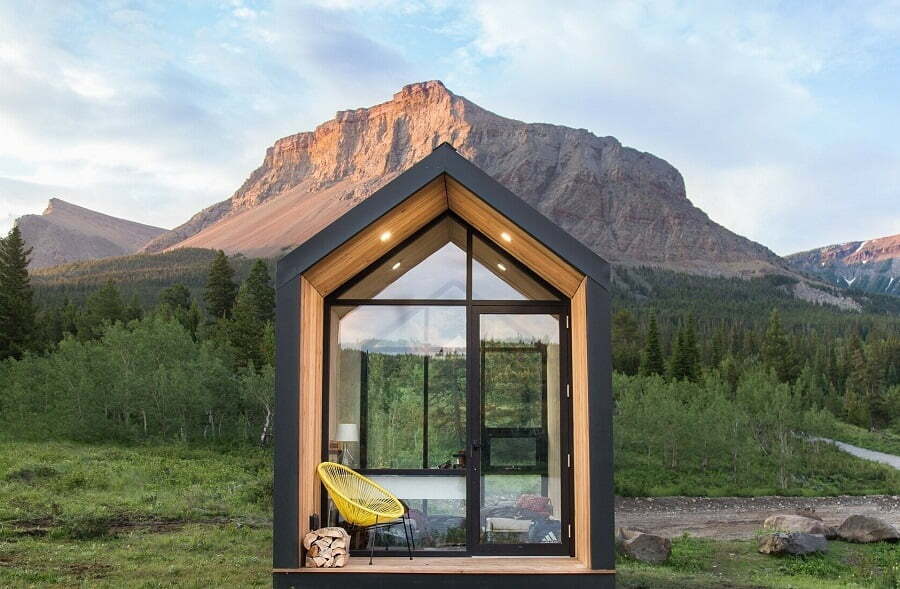 Drop Structures designs and builds homes that can serve as your perfect retreat. Each unit comes out ready for occupancy from the factory. Based in Alberta, Drop Structures can deliver anywhere in North America.
Pricing starts at $25,000 for a small home office at 104sqft feet and goes up to $114,000 for a cabin retreat at 481sqft. The latter comes with closed cell spray foam insulation, a gas tankless water heater, and an integrated steel base.
Location: Alberta, Canada.
Price range: starting at $25,000.
Modern Tiny Living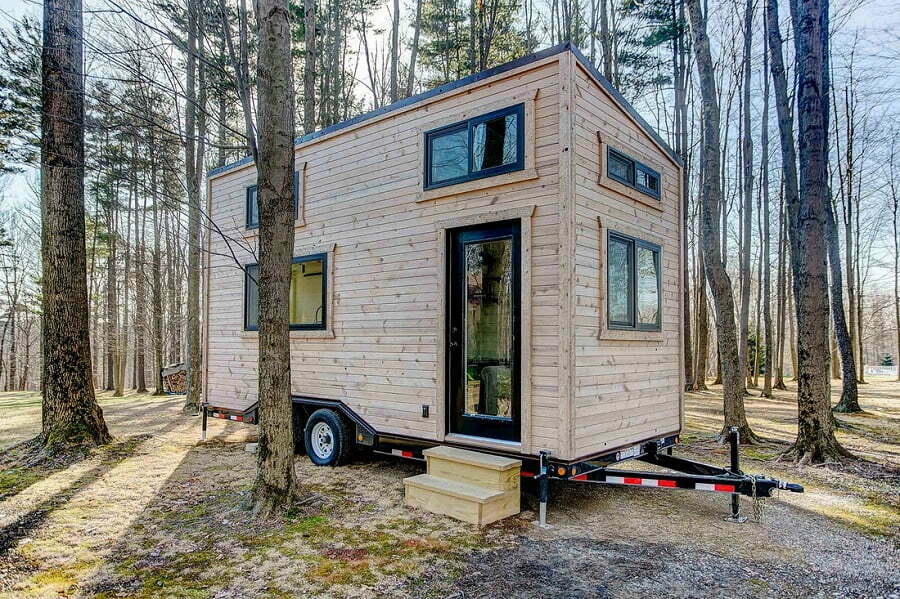 Modern Tiny Living is one of the best tiny house companies in the country. MTL makes tiny homes with custom trailers, so it's easy to deliver them anywhere in the country.
Builds use lumber framing, panel siding, and metal roofs. The 230sqft Mohican model starts at $79,000, while the much bigger Catalina starts at $125,000. Upgrades are available.
Use the site's quote builder to see how much your dream build costs.
Location: Columbus, Ohio.
Price range: starts at $79,000.
Wheel Pad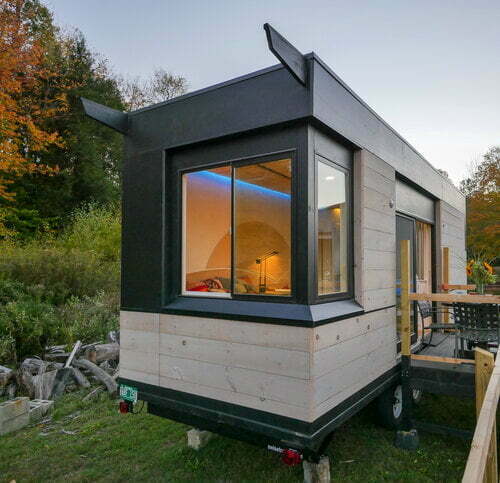 WheelPad creates solutions for mobility and independence. You can get home additions for loved ones who are under rehabilitation, their caregivers, or veterans who might have special housing needs.
These can also serve as standalone units. The smallest option is the SuitePAD, starting at $99,000 with dimensions of 12x19x13.6ft. Go bigger and get a kitchenette with the StudioPAD starting at $114,000.
Delivery is usually included in the pricing, with the units coming from the manufacturing facility in southern Vermont.
Location: Burlington, Vermont.
Price range: starts at $99,000.
Elegant Rustic Cabins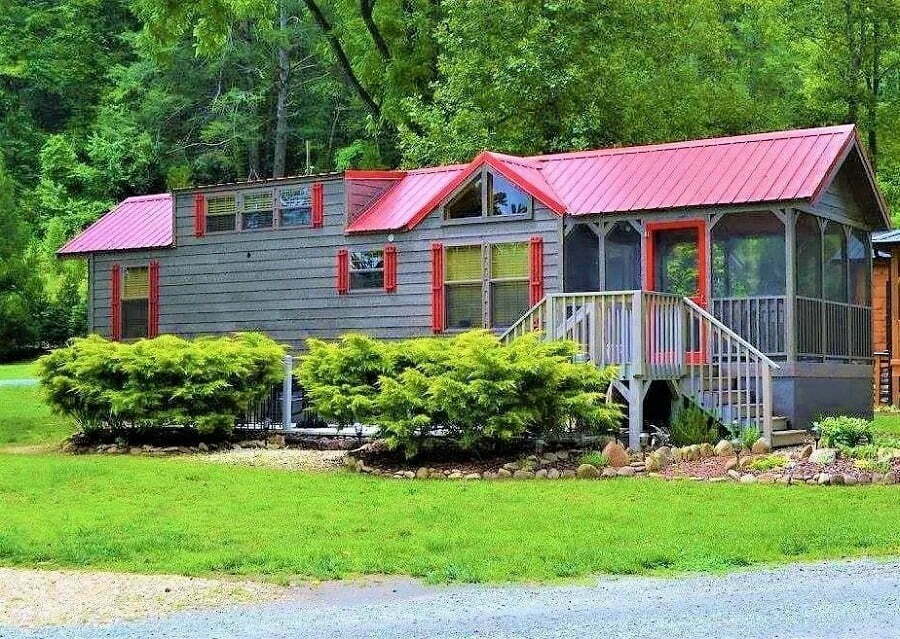 The business name perfectly describes Elegant Rustic Cabins. This company specializes in custom-built wooden tiny homes under 400sqft.
There are no exact prices listed since each unit they ship out differs from the rest. However, they say most of their structures range from $60,000 to $80,000.
Of course, this may go up depending on the specifications. Contact their office in Michigan to get a custom quote.
Location: Macomb County, Michigan.
Price range: $60,000 to $80,000.
New Frontier Design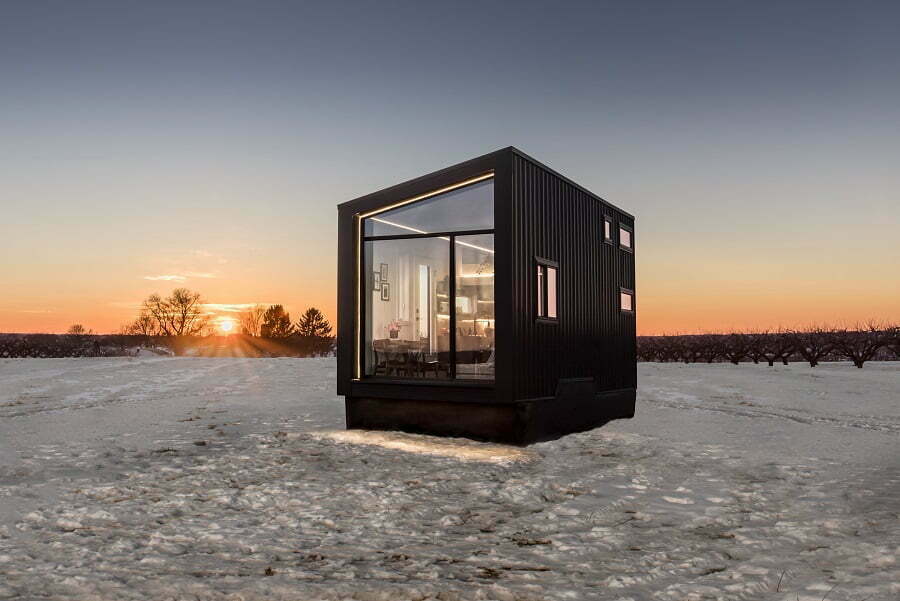 Nashville-based New Frontier Design is defined by a modern aesthetic, premium materials, and feature-packed interiors. All the tiny homes from this company are suitable for full-time living.
The smallest of these sleeps two people and starts at $105,000. The biggest can sleep six people and starts at $225,000. New Frontier can deliver anywhere in the US, even in Hawaii. Shipping rates vary depending on the location.
Location: Nashville, Tennessee.
Price range: starts at $105,000.
Mint Tiny House Company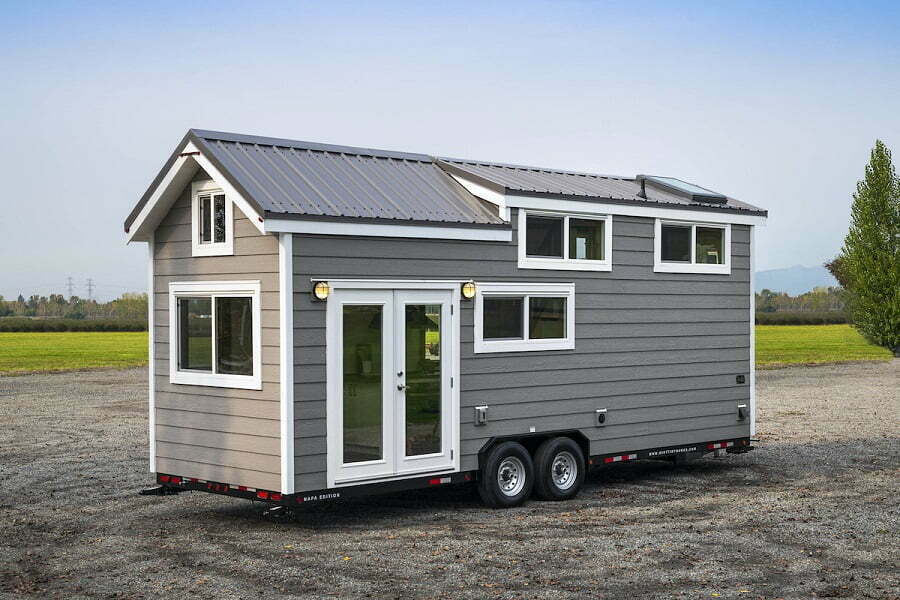 Mint Tiny House Company hails from Vancouver, Canada, and delivers across North America. The business aims to be kind to nature by promoting sustainability and energy efficiency.
If you need something for 2-3 people, go for the 300sqft Napa Edition, which starts at $97,459. For 4-6 people, the Loft Edition starts at $112,164. For 6-8 people, the 380sqft Canada Goose starts at $127,796.
These turnkey solutions are ready for you to move in and hook up to utilities.
Location: Vancouver, British Columbia.
Price range: starts at $97,459.
Related reading: