Last updated on September 22, 2022
Are you looking for portable prefab homes on wheels that are stylish and budget-friendly? Read on!
A portable prefab home is a mobile home on wheels that you can move from place to place. It's ideal if you expect to change locations in the future. These homes don't need a permanent foundation.
Portable prefab homes are now widely used as permanent dwellings for those who want to downsize and live in remote places. They are customizable, durable, and affordable. They are typically tiny in size but can offer loft space.
Some of these companies offer financing options making them even more attractive.
Here's our digest for the best portable homes on wheels and their manufacturers.
Table of Contents
Modern Tiny Living Mohican
Modern Tiny Living is a team of experts and professional builders to change the world one tiny home at a time. The company's tine homes come at an affordable process. The price of their homes varies depending on several factors. However, you can pay a fee to get a custom quote.
The Mohican is named one of the top 25 tiny homes in the US. This 20ft x 8.5ft features craftsmanship, mobility, and livability at its best. It has several additional features, including a custom bookcase, hanging closet, folding eat/work table, and more. It's also featured on HGTV's Journey to Tiny House Jamboree.
Modern Tiny Living Extea Cabera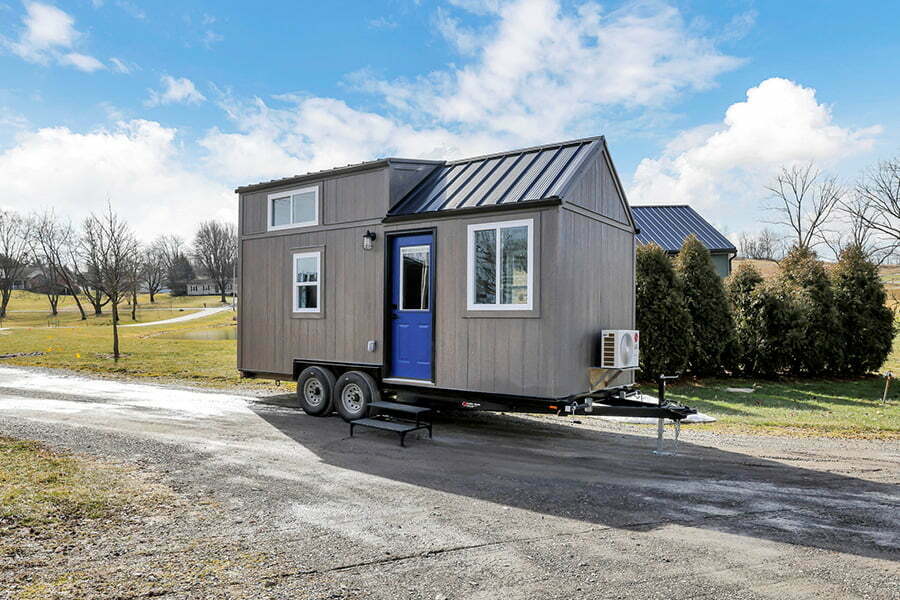 Extea Cabera means House Cabera. It's named as such for the owner's Basque heritage. It's a beautiful tiny home with spacious storage. This home features a full kitchen with custom shelves, an electric cooktop, a full-sized fridge, and more.
Idacore Homes Cedar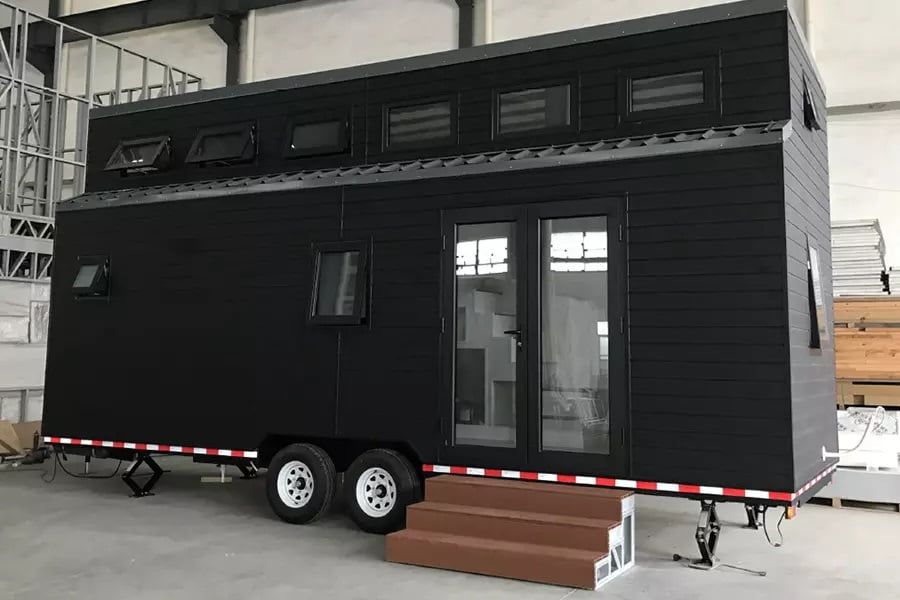 Idacore Homes know the value of time. Therefore, they create tiny homes efficiently and wisely. Any delays cost homebuyers more. Perfection is critical to ensure that the job is done the first time correctly.
One of its beautiful homes is Cedar. It has light steel framing, smart home technology, and a 10-year manufacturer's warranty. This home has 7.5ft wide x 24ft long. It can accommodate two bedrooms and one bath. The base price is $68K.
Oregon Cottage Company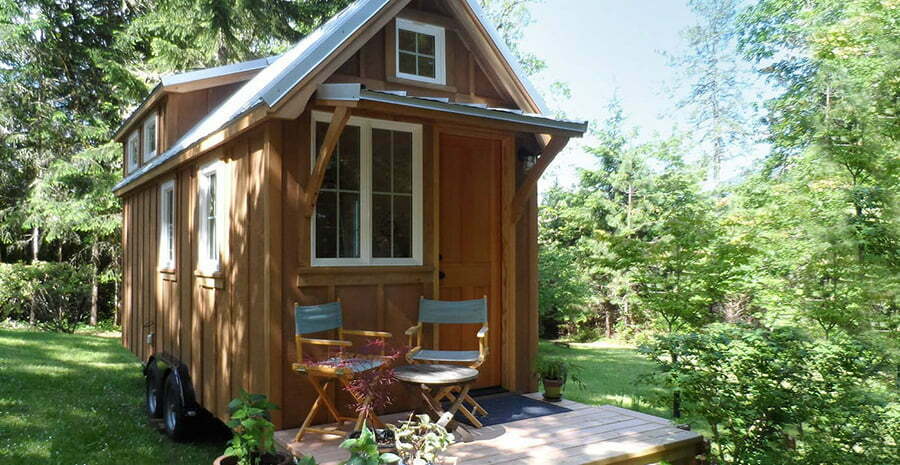 The Oregon Cottage Company takes pride in its tiny fabricated homes. They use green materials to decrease their carbon footprint. The goal is to provide homeowners with their dream home at an affordable price without compromising quality, comfort, and style.
The Ynez design is a tiny loft home with a spacious kitchen layout. It has a shower with a composting toilet, a shower, recessed lighting, an exhaust fan, and others. The base price is $51,500.
New Frontier Design Escher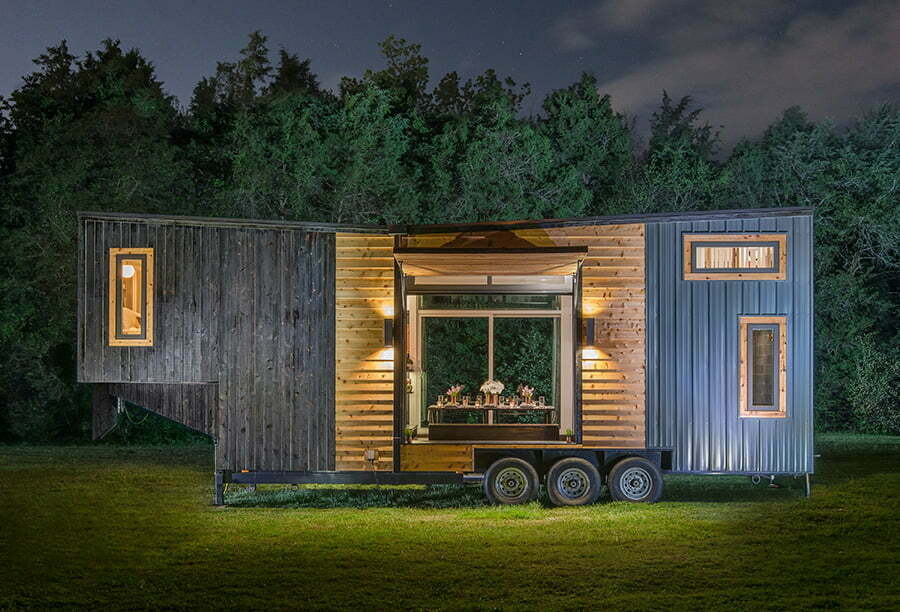 The New Frontier Design is a world-class business and award-winning luxury tiny homes. The company has a model for every lifestyle. You can upgrade and downgrade with New Frontier's designs.
The Escher is a two-bedroom home but can sleep up to six people. You can enjoy the king-size master bedroom with a hydraulic lift that hides the storage space below. It also has a walk-in closet and a chef's kitchen. The base price for Escher is $225K.
New Frontier Design Orchid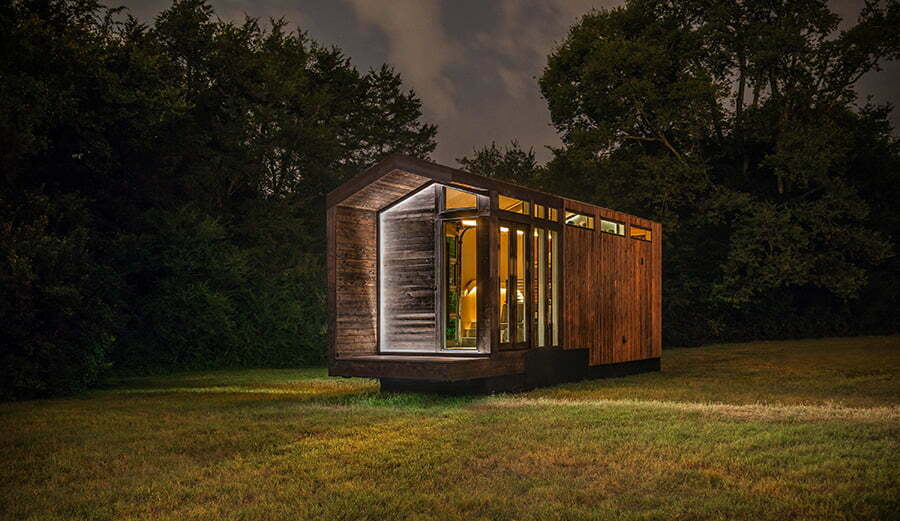 The Orchid features fancy LEd lighting, a space that can sleep up to four people, a full-size showed, and a front deck. It looks like a mini luxurious bachelor's pad. It has a ground-floor bed and a king loft, perfect for weekend getaways or permanent homes. The base price for Orchid is $199K.
New Frontier Design Alpha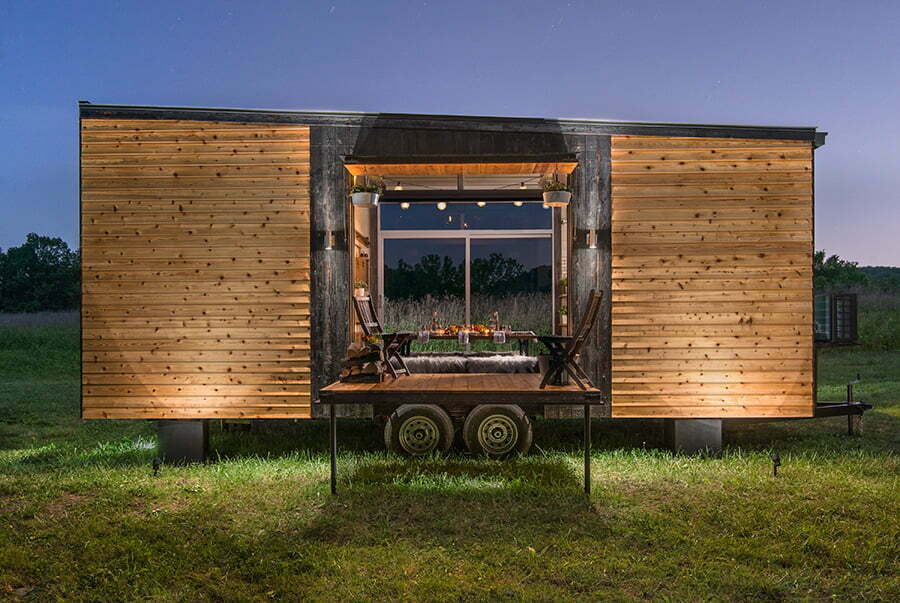 Alpha has a dining area, a king bed that can sleep up to two people, a fold-down deck, and a full-size jacuzzi tub. The fold-down patio lets natural light in and gives you a seamless inside and outside perspective. The base price for Alpha is $199K.
Paradise Tiny Homes Oasis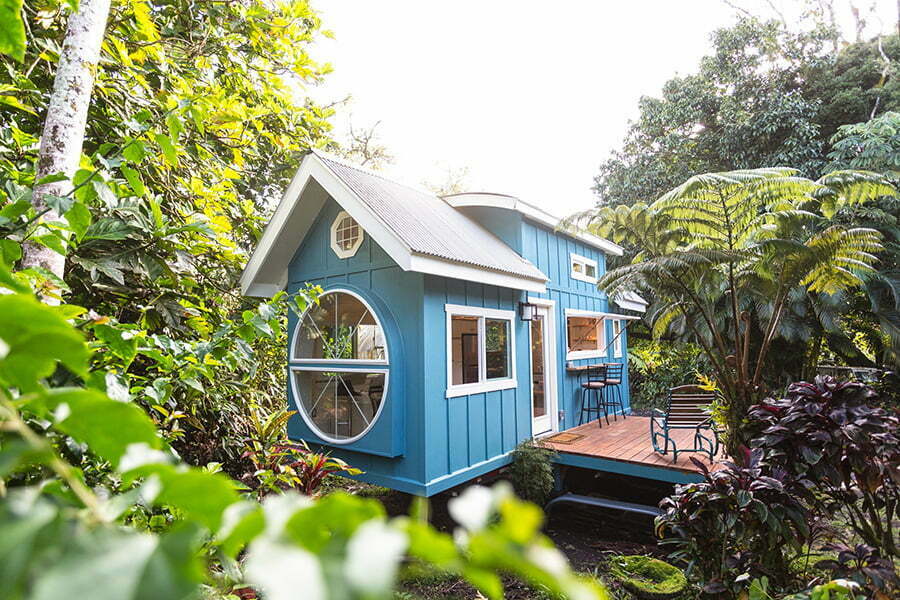 Downsizing is now upgrading as your tiny home has everything you need from a traditional house and more. Paradise Tiny Homes take pride in their luxury hand-crafted accessory trailer units. The company is based in Hawaii, but its products are available nationwide.
The Oasis is a built-to-order home with custom-made features. It has an interior space of 260 sqft. It has a bar, dining, stool on the patio, a kitchen with custom shelves, and more. The Oasis has a loft bed to provide more entertainment, dining, or workspace. The base price for Oasis is $259K.
Paradise Tiny Homes Ohana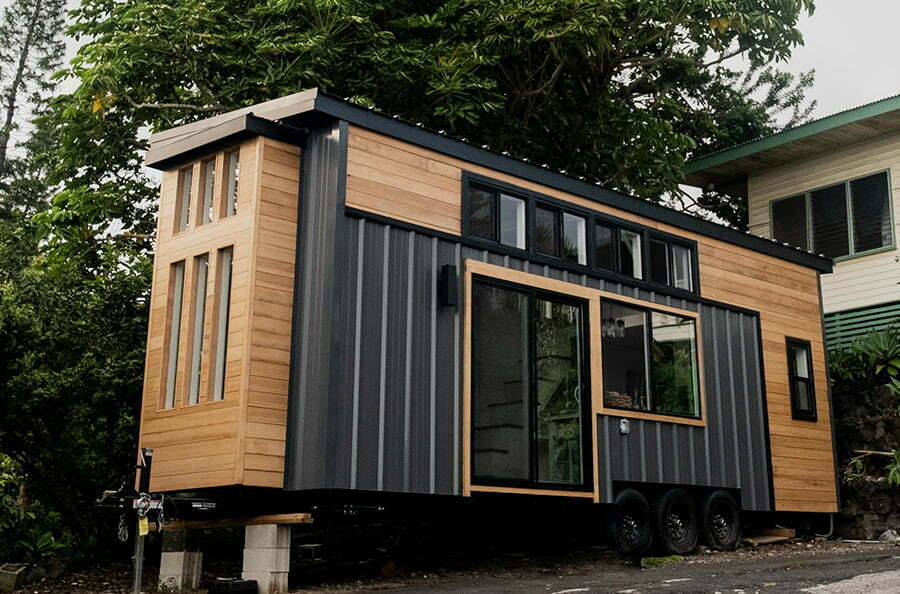 The Ohana is a tiny home trailer with custom countertops and a storage staircase. Its base price is $265K which includes many features such as a full-sized fridge, range, washer/dryer combo, AC, second loft with ladder access, and so much more.
Pacific Houses Haleakala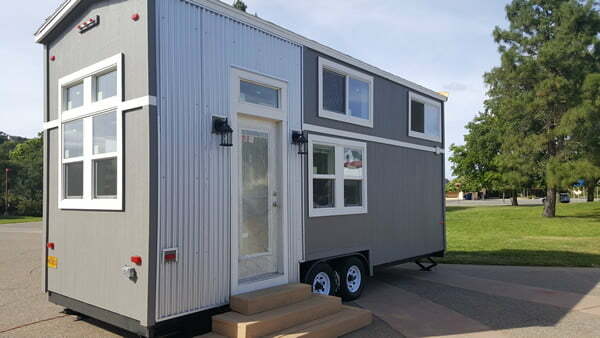 Haleakala is another tiny home from Paradise Tiny Homes. It has a total area of 309 sqft: main floor – 187 sqft; loft – 187 sqft. There is a side living room entry, a super-sized master loft with ladder access, an optional staircase, and more. The 24′ or the 25′ ft home has two options.
Pacific Houses Mauna Kea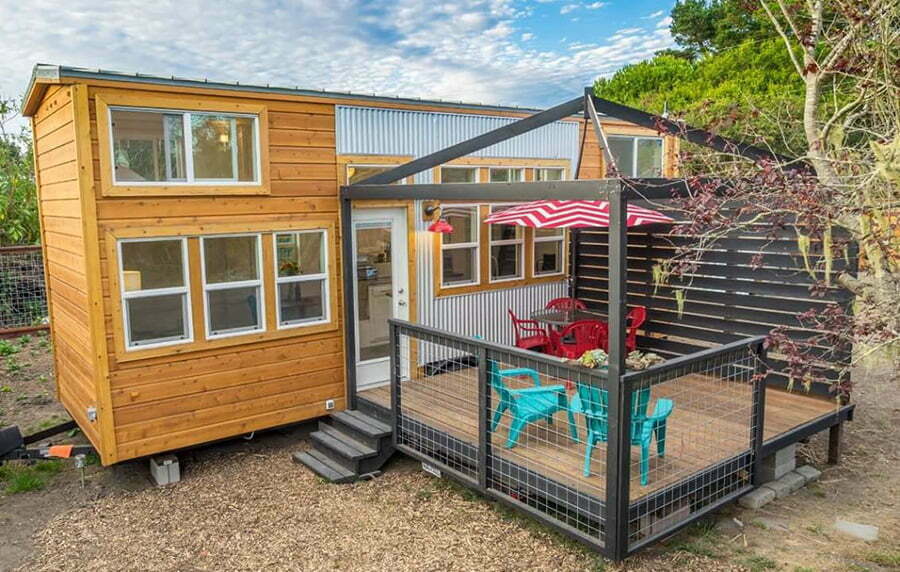 Mauna Kea has a side entry and is one of the largest tiny homes of Pacific Houses. It's a beautiful house that's easily similar to an apartment-size home. It has dual large lofted bedrooms with plenty of room for sleeping or relaxing. This tiny home has a total area of 355 sqft, and the sleeping loft has 201 sqft. The monthly payment goes to $474/month for 15 years.
Pacific Homes Makawao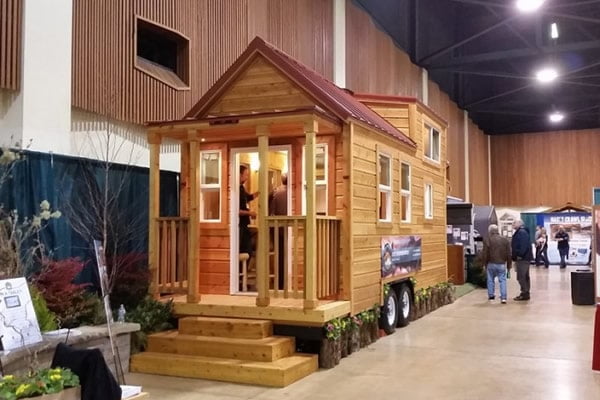 Makawao is a beautiful tiny home that's 22′ ft and includes a 3′ standard cedar porch and entry. This home has oversized kitchen counters, a bathroom with a shower and toiler, and an optional staircase. It has a total area of 255 sqft and can sleep up to four people. With financing, you will pay $308.78 per month for 15 years.
Pacific Homes Ko'olau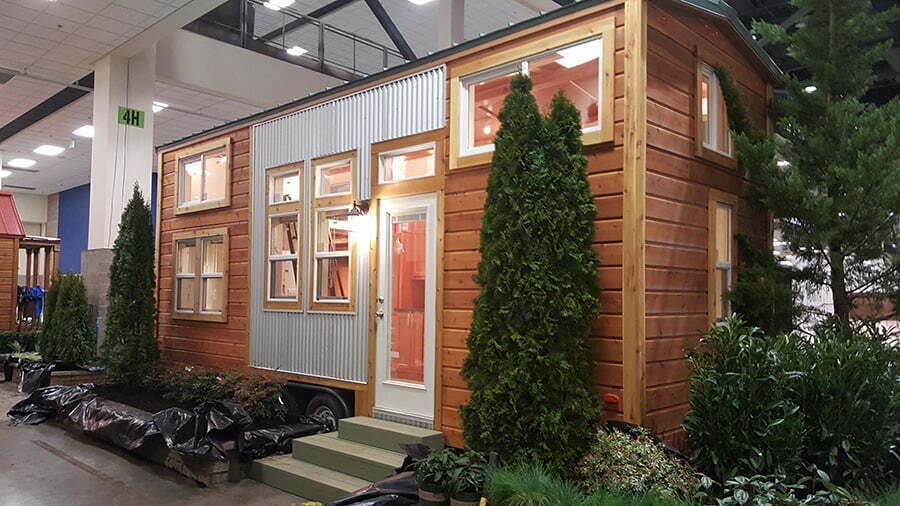 Ko'olau is a 24′ ft home with a side living room, kitchen entry, masker king loft, twin loft, a full-sized sink with base cabinets, and others. It has an optional staircase too.
Pacific Homes offers financing options for their homebuyers, making it easier for you to own your tiny home. For financing, you can pay monthly for the house at $363.62. That's at a 5% interest rate for 15 years.
Zyl Vardos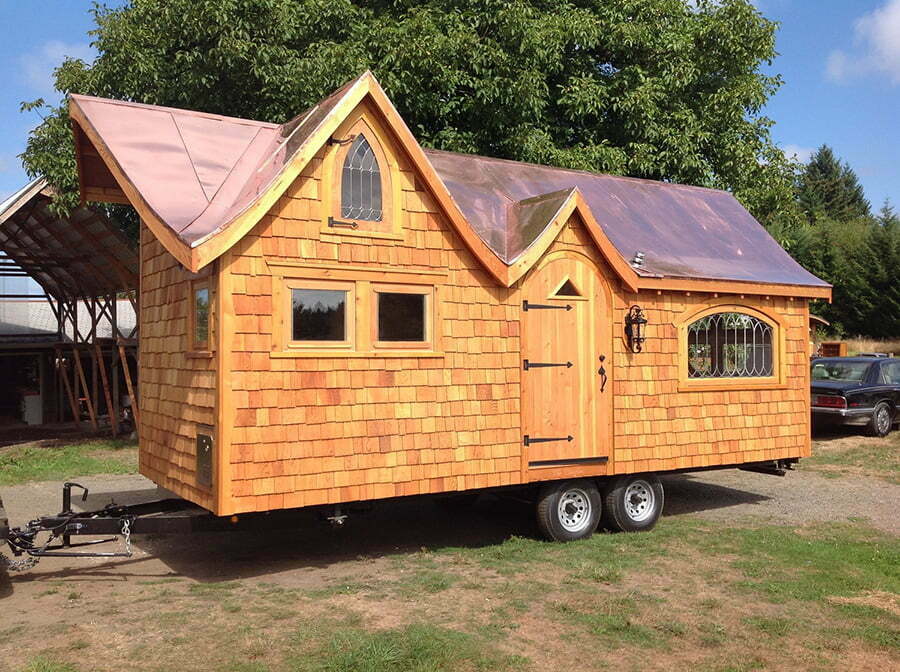 Zyl Vardos has uniquely-styled tiny homes. It was founded in 2007 and has been building a good reputation. They offer several designs, and you can level call for a custom-made design specific to your need.
The Pinafore is a special tiny home with some of the best features of Zyl Vardo's homes. It has a hand-formed metal roof, a handmade door and windows, a beautiful two-dormer roofline, and the list goes on. You can check out the site for a quotation.
Hummingbird Tiny Housing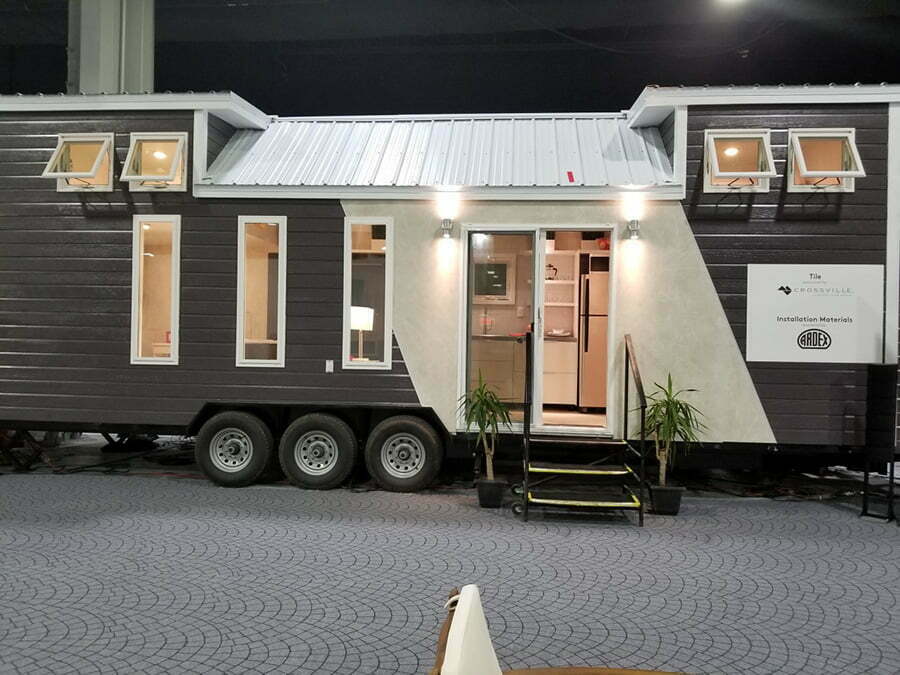 Hummingbird Tiny Housing is a trustworthy company based in Danville, Georgia. They specialize in creating homes that are best for you and the family. They have several models available on their site for you to check.
For example, the Foxglove model is a culmination of years of designing and building tiny homes. It's spacious and modern. The entire floor space is 360 sqft with an additional 2ft for the bathroom.
B&B Tiny Houses Kinderhook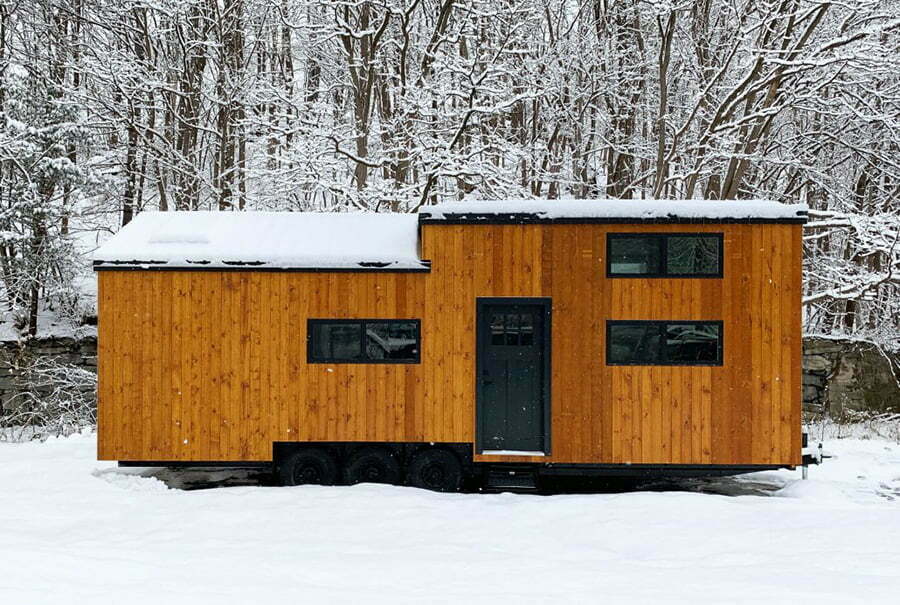 B&B Tiny Houses are one of America's premier tiny house builders. The company bridges the gap between quality craftsmanship and high-volume manufacturing. They have a team of professionals and experts in the industry to ensure high-quality tiny homes.
The Kinderhook is a park model with a base price of $97K. The total area is 300 sqft. This model is the largest in B&B's catalog since it's designed as a park model. It has large floorplans and square footage and needs a special permit to make.
B&B Tiny Houses Arcadia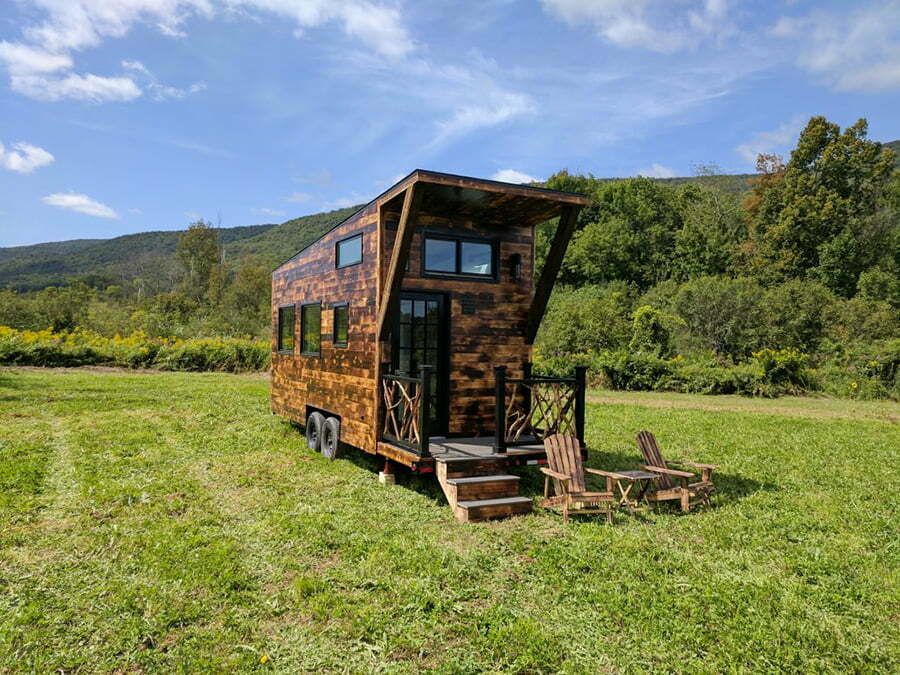 The Arcadia has a base price of $87K. The base price includes numerous windows throughout the structure, a built-in couch that can be converted into a full-sized bed, a lofted bed, a full-sized bathroom, and more. This tiny home has a total area of 170 sqft.
Mini Maliste Charme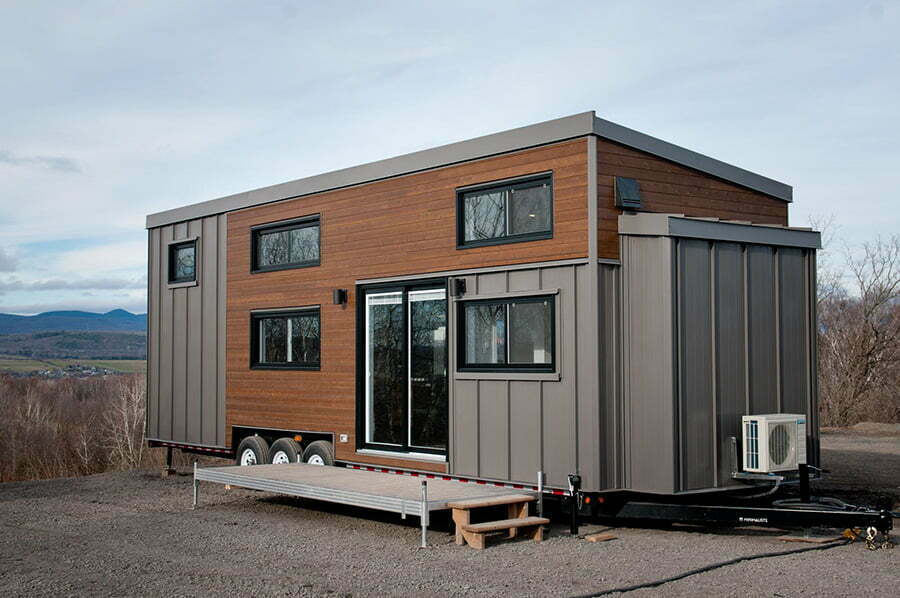 Mini Maliste builds tiny homes that are specific to your needs. These homes are similar to park models and mobile homes, allowing you to travel across the country. You can choose from their two distinct categories: semi-permanent and mobile.
Charme is a luxurious tiny home. It's only under 400 sqft, but it is well-suited for families who need three bedrooms. It can even sleep up to six people. The kitchen and living area are combined into an open space letting all that natural light in. The dining is also big enough to seat up to four people. The starting price for Charme is $155,500.
Mini Maliste Noyer XL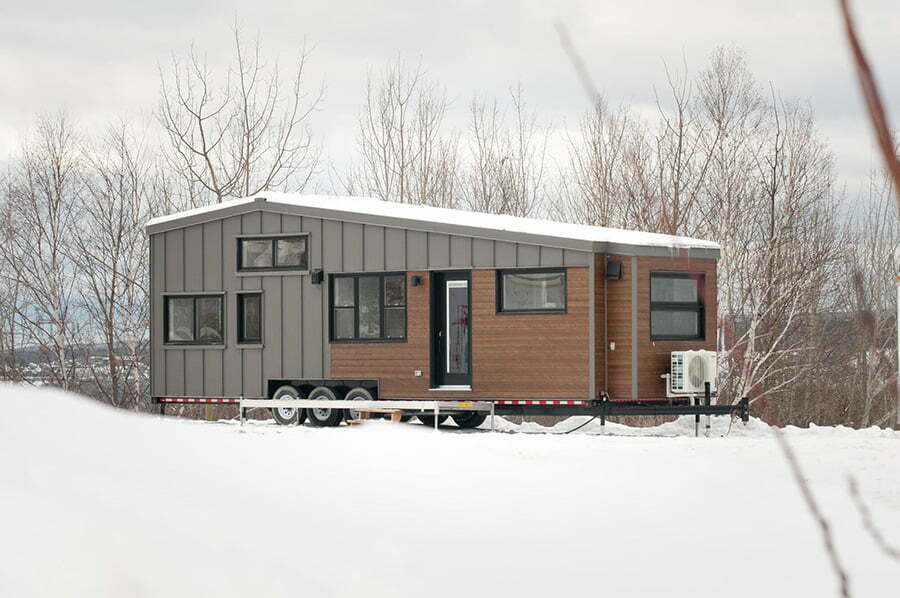 The Noyer XL has a base price of $154,500. This home is designed similarly to the regular Noyer but has an additional 7ft in length for the downstairs bedroom at the back of the structure. It has an upraised living area allowing you to entertain more people in your tiny home.
eScape Vintage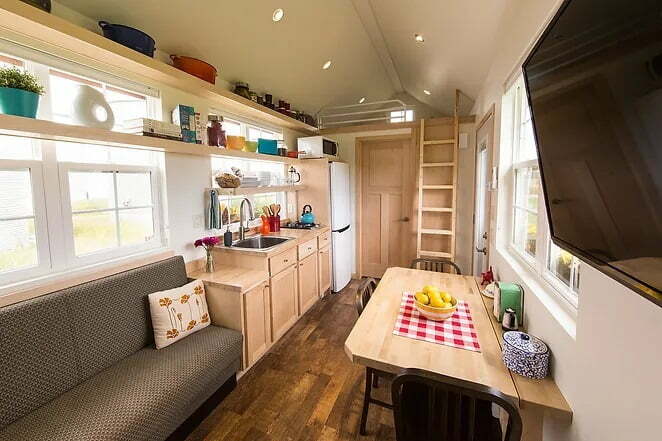 Forbes states that eScape has some of the most beautiful tiny houses in the world. eScape is infamous for its all-electric units and homes that are best for the environment. Their designs have clean interiors, functional spaces with lots of storage, and more.
The Vintage has an area of 313 sqft, including its upper deck. It's built custom-steel, tandem axles, radial tires, and more. The base price is $75,545 and could increase depending on the additional features. Vintage is full of light with its large opening windows. It's also designed to have a spacious first-floor bedroom while the upstairs one has great insulation.
eScape eVista XL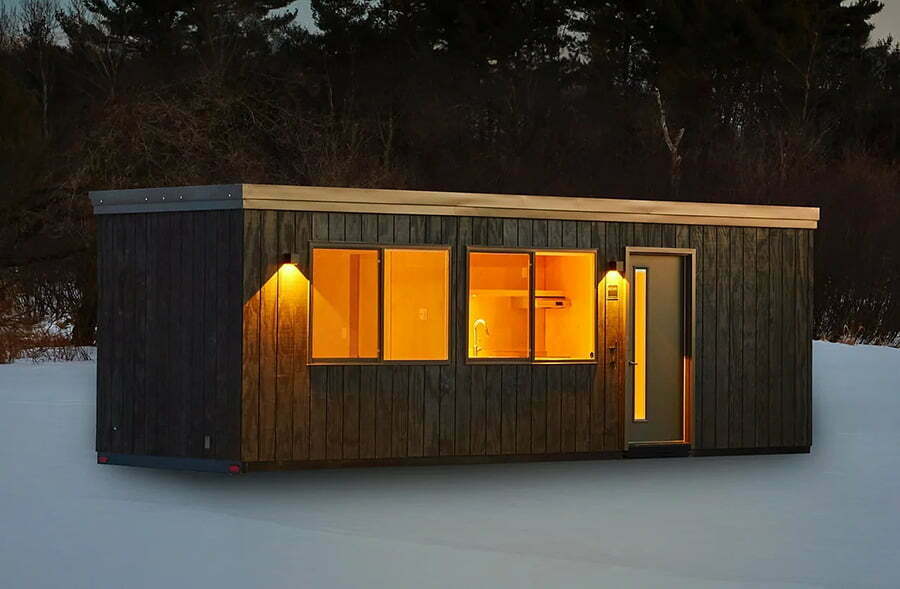 The eVista XL has a base price of $51,920 and offers financing for as low as $389/month. This home is an all-electric tiny home with a clean and natural aesthetic. It can be used as an ADU, an Airbnb home, or a rental unit.
Related reading: