Last updated on October 12, 2022
If you're considering getting a tiny house (or you're living in one), chances are you'd want a loft. Take a look at these smart tiny house loft ideas and get inspired. Read on!
Having a loft in a small home adds value to the house itself and at the same time, makes it more beautiful, and looks spacious. It can also make your lifestyle more comfortable because of the many benefits it entails. In many cases, a tiny home has to use vertical space to accommodate the dwellers.
It is also important to know that the loft will depend on your preferences as it can be made into different types of living space (such as a bedroom, storage, or work area.) That's why we've got plenty of samples for you. Check these out!
Table of Contents
What is a Tiny Loft in a House?
A loft is what you call the room or space under the roof of a home, sometimes they're called attic too and their purpose can be for residential or commercial. Building a tiny loft in a tiny home may be an extra task but it can be beneficial because of the many things you can do in it.
Tiny House Plans with Loft
For singles or couples who want to have a home without worrying about their budget, a tiny home is preferred to build. But not because it's tiny doesn't mean it can't have a loft. in fact, it's advisable because of the open space it can give on the ground floor and then have a comfortable sleep when needed.
Tiny Home Layout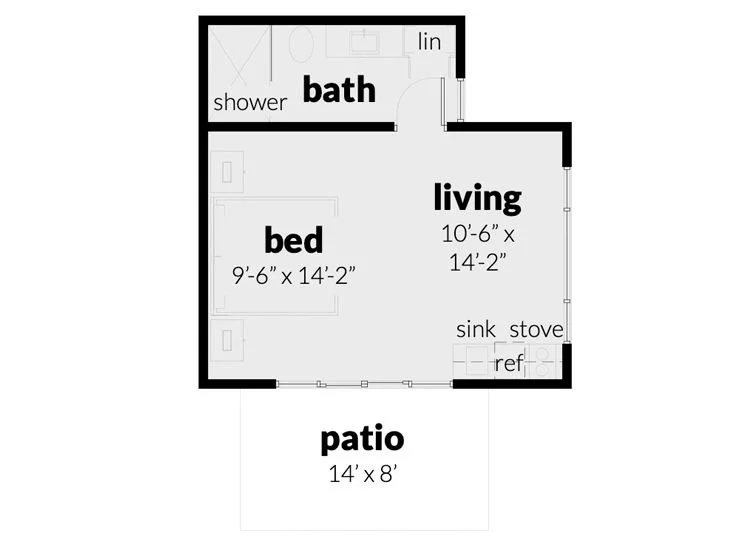 If you want a home without spending a fortune, then a tiny house is your perfect solution. The layout is usually a small home with 2 bedrooms but can be expanded by connecting 2 tiny homes together and some can be built just under 1000 sqft. Such tiny house plans and layouts are available at TheHousePlanShop.com.
Tiny House Loft Height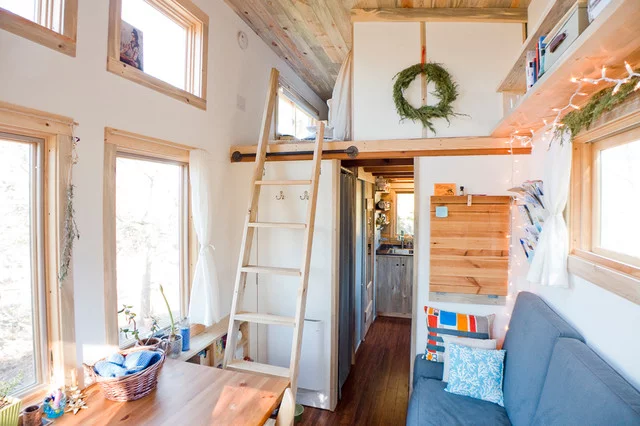 Lofts and tiny houses are usually together to efficiently use every space available and knowing the right height is essential to avoid feeling cramped. The normal height of a loft should be 3 to 4 feet but it still depends on the tiny house you're building. Perfect planning is key.
Loft House Design
A loft is not always for sleeping, it can also be used for different functionalities. It can be designed as a lounge area for your guests, giving them a cozy, relaxing place up high, it can also be a workroom or study room. It can be made to whatever your lifestyle needs.
Large Tiny Homes
Even though they're called tiny houses, that doesn't mean that they can't be large, it's just that they have limited dimensions to follow. If your tiny house is built for mobility, at least 13 feet tall by 8 feet wide is good enough and you can go bigger if it's on a lot.
Small Loft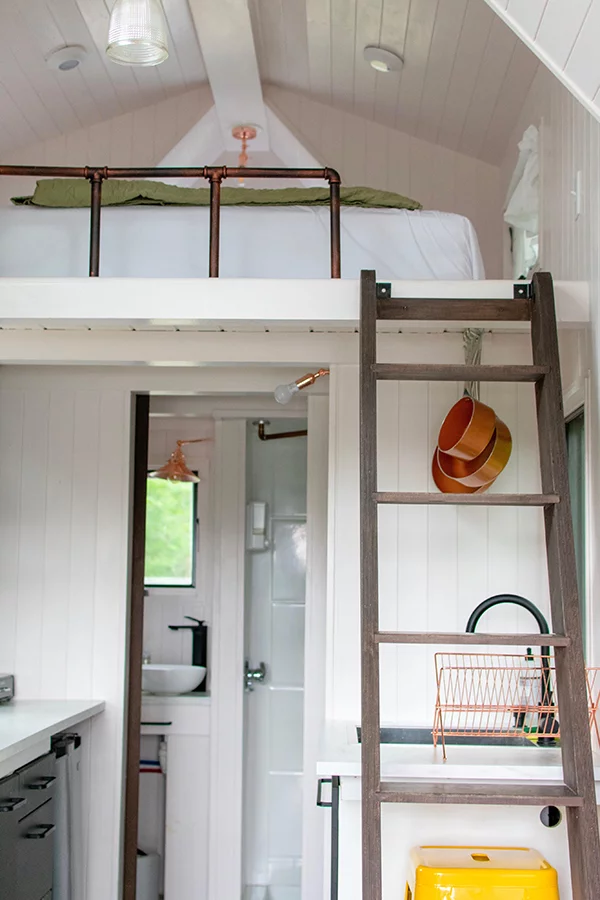 When building a loft space, the most important thing to consider is how you're going to use it then you can plan what's next. And most of the time, small lofts are used for single living, it can be a single bedroom or a single home office. You can make the most out of it even if it's small.
Loft Bedroom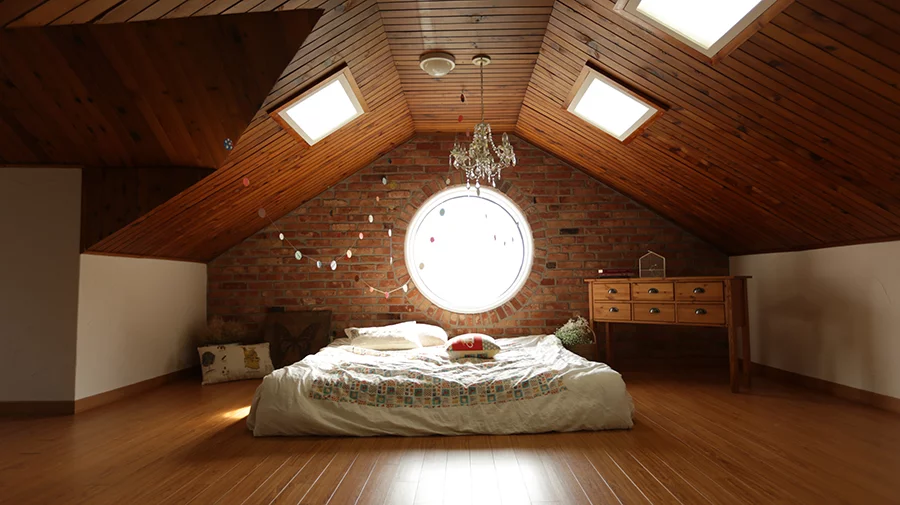 Loft bedrooms are really magnificent looking when styled properly. It may be difficult but with the proper strategic planning and the right furniture, it can be the most beautiful room even in a tiny house. DIY or ready-made furniture are both great options.
Tiny House with Bedroom Downstairs
Often times, tiny houses are built with a loft for sleeping to efficiently use all the small spaces. But sometimes, it is quite tiring going up and down just to sleep especially for disabled people. So in this situation, a bedroom downstair is the right solution because they're ready to sleep on and you can use your loft as a different room or storage.
Tiny House Living Room
A living room for a tiny house is probably the most challenging aspect of owning one. You've got very limited space to put all the furniture and make it look relaxing and spacious. The best thing to do is to have built-in furniture that fits the width of the house and at the same time multifunctional. Storage is also another thing to think about.
Tiny House Loft Ladder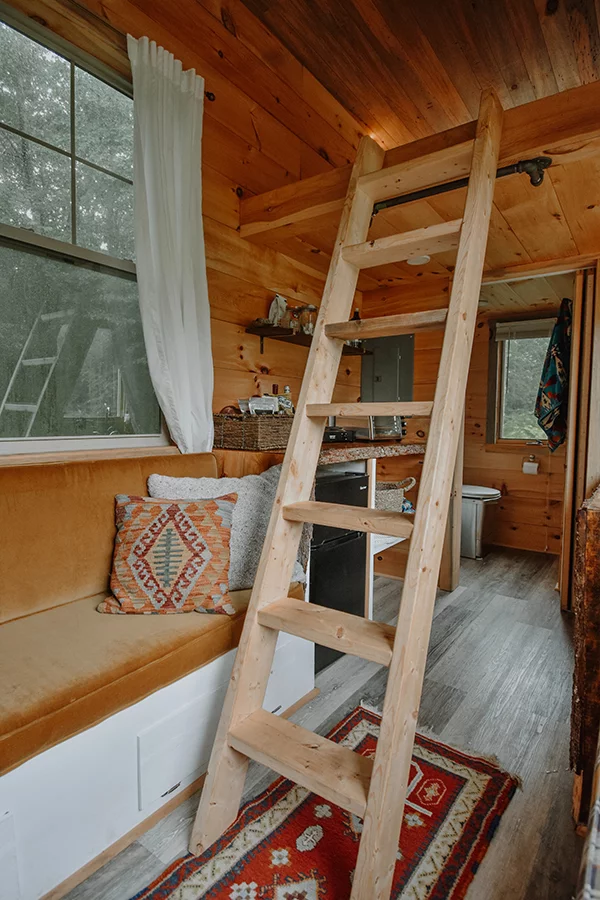 Since tiny houses often have a loft, it always needed a ladder or stairs which both have their own strengths and weakness. A ladder's greatest strength is its portability as they took so little space and can be kept in almost any area and its weakness is needing to put it back into place when needed. It's difficult to access the loft by a ladder.
Tiny House Stairs to Loft
Like with the ladder, the stairs also have their own advantages and disadvantages. Its main advantage is it's easier to climb as it's always ready to use, unlike the stairs. It does take more space though and doesn't have portability.
Tiny House Loft Bed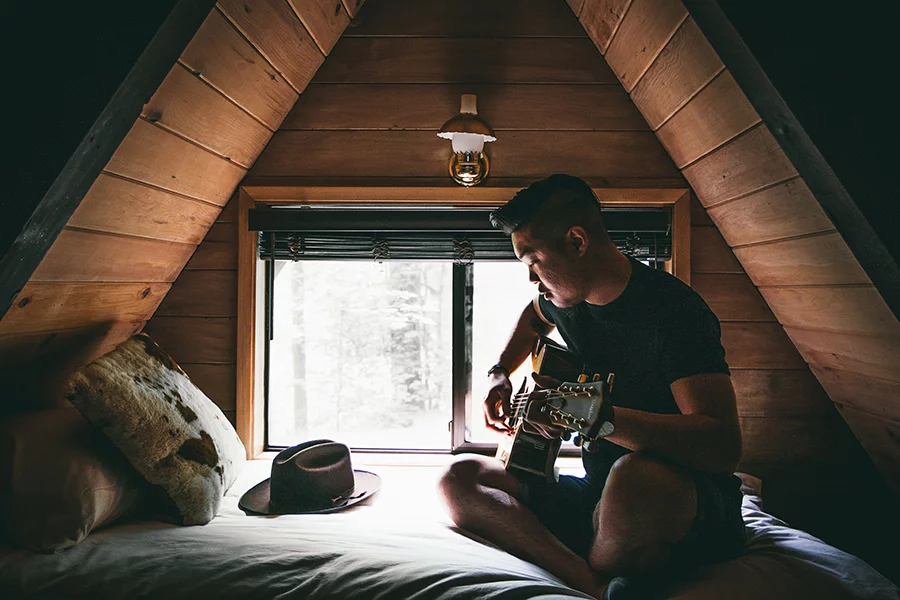 Putting beds in the loft of a tiny house can be tricky however a bunk bed is an ideal choice as it can be utilized properly to have plenty of space available so that you can add more furniture inside your small home. With this option, families can fit in and guests will never feel they're visiting a small house.
Tiny House Loft Framing
The framing is like the cartilage of your tiny home. It is the next step after construction that makes way to the plumbing and electricity. This is where everything begins in forming your home especially if it's on wheels.
Tiny House Double Loft
Tiny houses don't have to have a single loft, having double is another way to make your small home look unique and save space at the same time. There are different combinations to choose from but the most common is a bedroom loft with storage loft.
Related reading: