Last updated on September 26, 2023
These are the top modular and prefab home manufacturers that build in Idaho or deliver to the state. Read on!
Idaho is a beautiful state, but building homes here is a challenge. It has so many landscape variations depending on where your property is located. Some areas have trees and mountainous terrain, so delivering modular homes can be challenging.
Prefab home manufacturers know and accept this challenge. That's why companies make homes that are flexible, customizable, and strategically designed based on the location and weather of Idaho.
More and more people are now looking at prefab homes as the next home of their dreams. If you're one of them, you're in the right spot. Here is a list of Idaho prefab home manufacturers worth checking into.
Table of Contents
Clayton Homes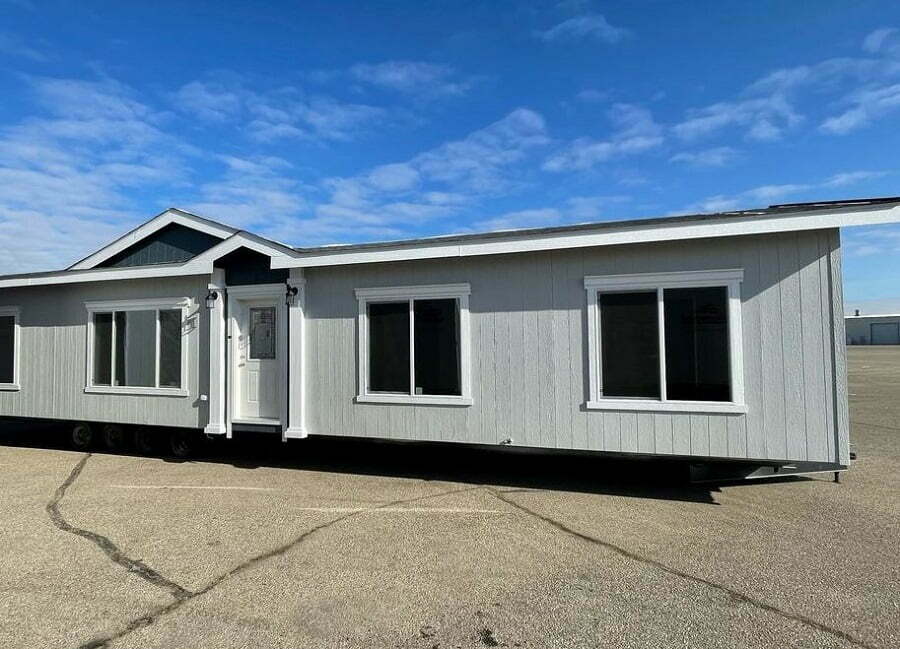 Clayton Homes opens doors to a better life, as their slogan says. Their homes are built to last a lifetime and are designed with the future owners in mind. The design and building process maximizes your budget to make the process financially stress-free!
They have many available homes. For example, the 230WI28563E with three beds, two baths, and an area of 1,493 sqft. Their new arrival, 230WC28563L, has three beds, two baths, and a total floor area of 1,493 sqft. You need to reach out to their team to get a quotation.
Landmark Home and Land Company, Inc.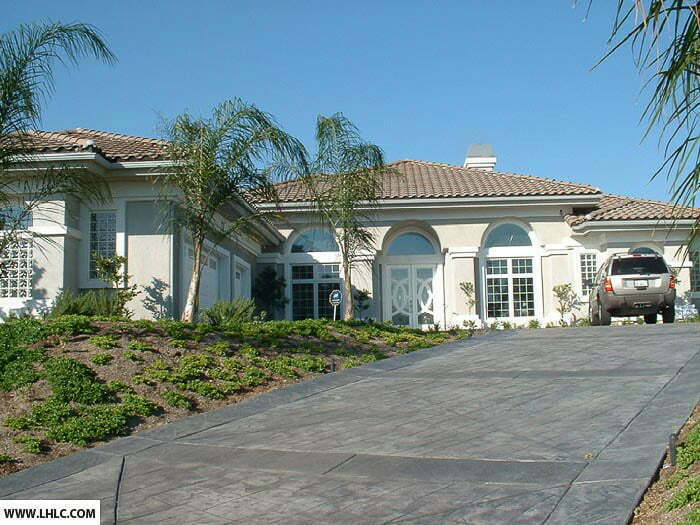 Landmark Home and Land Company has been around since 1993 and has been building an excellent client base. They provide home kits for builders and contractors in all fifty states and internationally.
They have 3D house plans as well. The most popular style is the LHL-7375 called The Flatts. It has a total living area of 2,570 sqft, a two-story house with three beds and three and a half baths. Call them today for a quotation for your custom-made prefab home.
River Bend Homes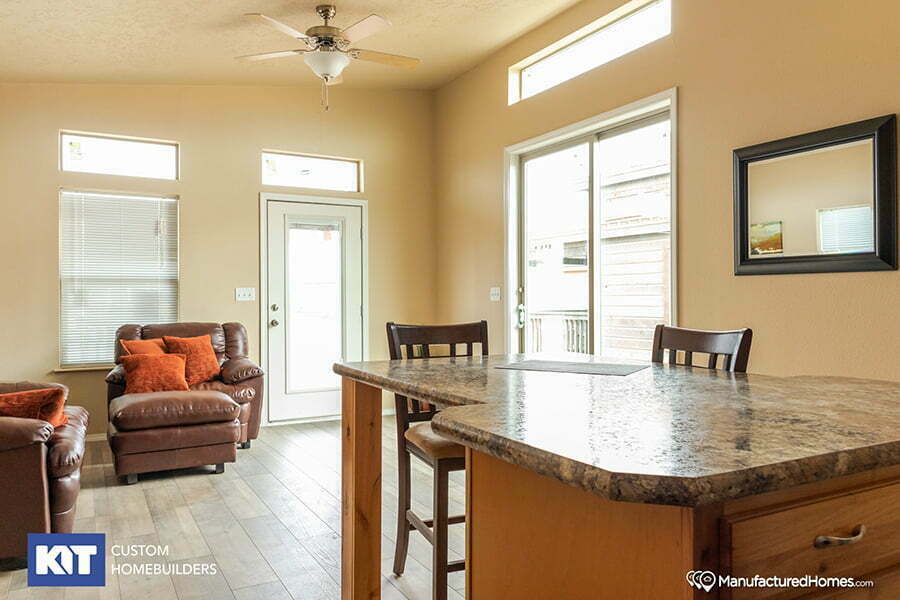 River Bend Homes is one of the modular and manufactured home builders of choice in Western Idaho and Southeast Washington. The company sells houses in over 20 cities and counties in the area. They provide quality, energy-saving, and affordable homes for homebuyers.
One of their featured homes is the Grand Manor, built by KIT Custom Homebuilders. It has three beds, two baths, and a living area of 1,771 sqft. Another one is the Cedar Canyon, from the same builder. This Home has three beds, two baths, and a 1,173 sqft.
KIT Custom Home Builders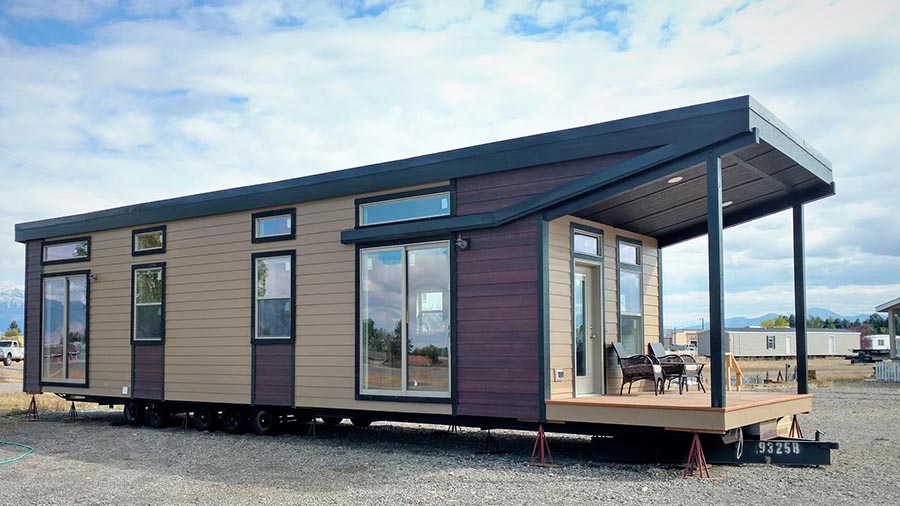 KIT Custom Home Builders believe it's your Home, so you should get it your way. They take pride in their long legacy of experience and expertise in the manufactured housing industry. KIT Custom Home Builders are not only committed to quality but also to providing high-value homes.
They have the New Dimensions series that is best in a location near the mountains, the woods, and just nature at its best. The Aspen View has sliding glass doors with transom windows to give you natural light and expansive perspective outside. Check out the other homes in this series on their website.
Westwind Homes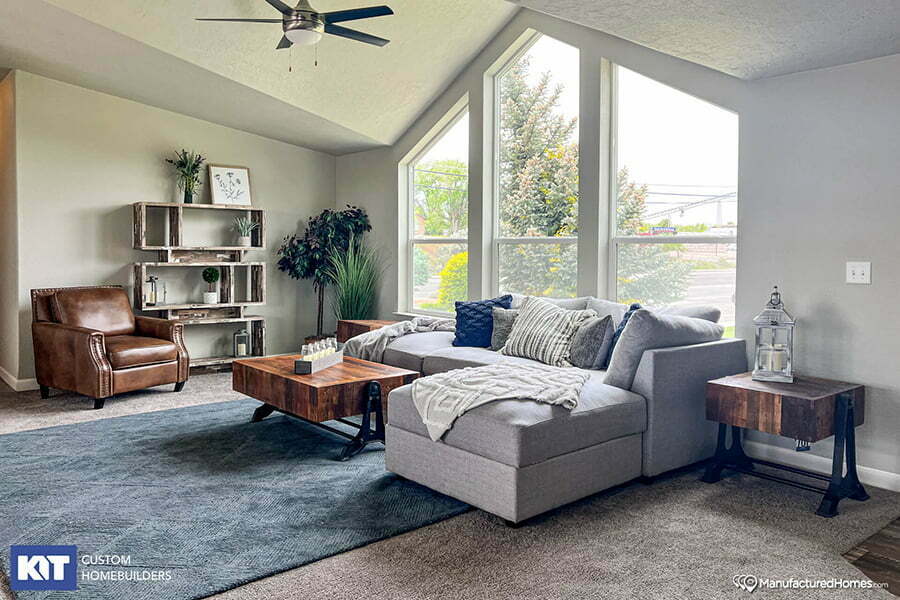 Westwind Homes provides quality factory-built homes and has built a sound reputation over the years. The company attributes this to its uncompromising commitment to all of the customers' satisfaction. Their homes are cost-effective and custom-built. The company also offers financing options for their prefab homes.
Included in their featured homes is the Cedar Canyon LS, with three beds and two baths. It has a total living area of 1,652 sqft. You can message them for price quotes for the models on their website.
Fleetwood Homes
Fleetwood Homes builds manufactured homes for life. They started with trailers and have evolved into manufactured homes. For 50 years since its founding, the company has sold over 1.5 million homes. All these homes are of high quality and with multiple floor plan options.
Fleetwood Homes have various options, including their Prestige series. The Hauser has three beds, two baths, and a total living space of 1,491 sqft. It's one of their featured homes.
Nashua Builders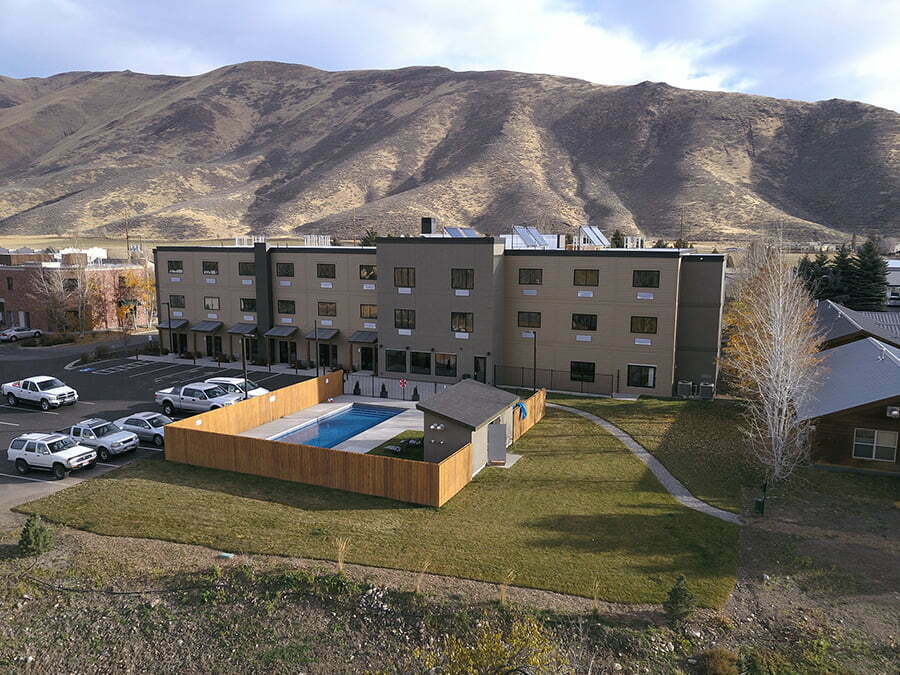 Nashua Builders is an easy go-to if you're looking for a one-of-a-kind manufacturing facility in Idaho. The company has a 150,000 sqft indoor, climate-controlled operation facility in the Northwestern United States. With over 40 years of experience in modular building, they are one of the best builders in the country.
They have commercial buildings and modular multifamily buildings. Some options available for you are apartments, retirement homes, dormitories, and condo types. Nashua Builders also have park RV models you can check.
Henry's Fork Homes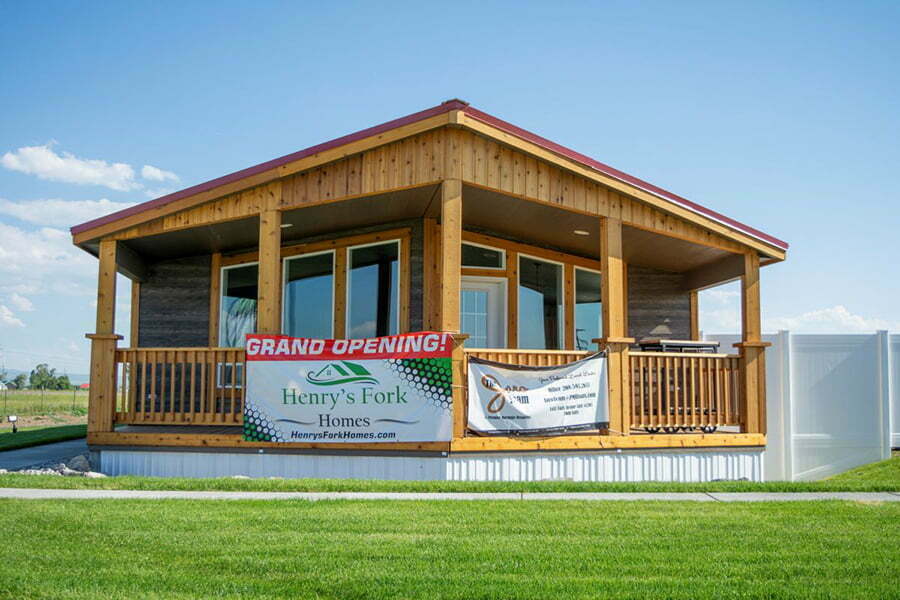 Henry's Fork Homes aim to give homebuyers a refreshing experience when buying a new home. They want you to make the right decisions without any salesman impacting the designs you get. They partner with Champion Homes and Fleetwood for their floor plans.
Their featured homes are multi-section homes with three to four bedrooms, two baths, and living areas ranging from 1,280 sqft to 2,027 sqft. They also sell pre-owned manufactured homes if you want to lower your budget further.
Peter's Homes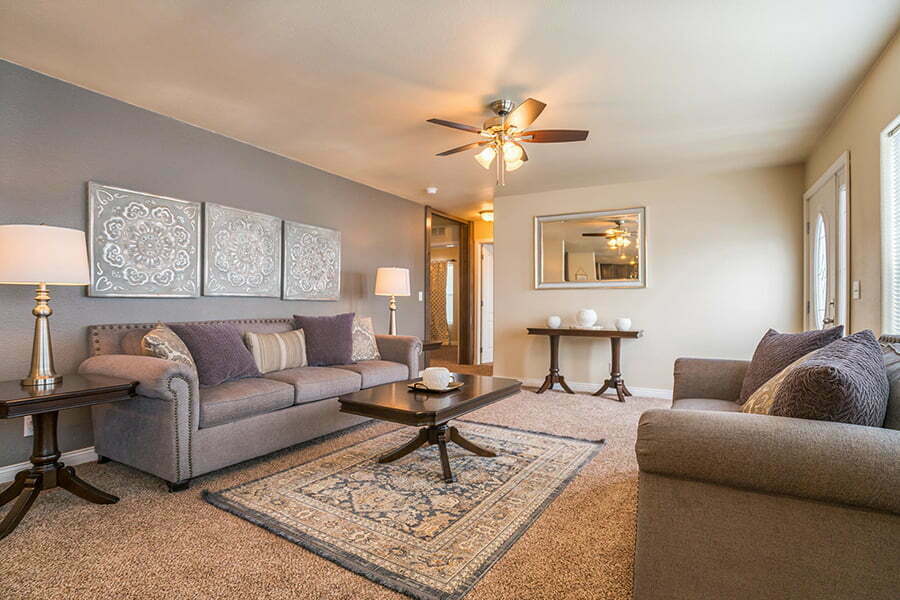 Peter's Home is both a manufactured home dealer and a design center. It's based in Post Falls, Idaho, and has been building mobile and manufactured homes for more than 45 years.
You can check their website to see their floor plans and featured homes. They have a professional and friendly staff to help you if you're looking for furnished and decorated prefab homes built to last. Marlette Special is a featured home with three beds, two baths, and a living area of 1,792 sqft.
Century Homes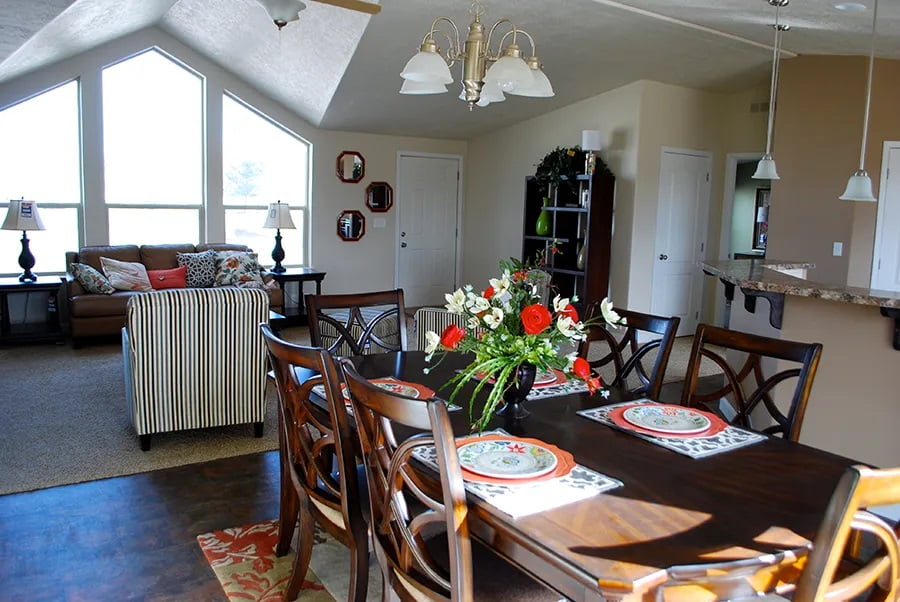 Century Homes serves Idaho, Utah, Wyoming, and Montana. It's a reputable builder of quality kit modular and manufactured homes that offer a unique financing process to its clients.
They have three model homes you can check. For example, Model Home 1 is a Pinehurst 2506 with 2,006 sqft living space, four beds, and two baths. It features vaulted ceilings, arched kitchen windows, and more.
Great Homes of Idaho, Inc.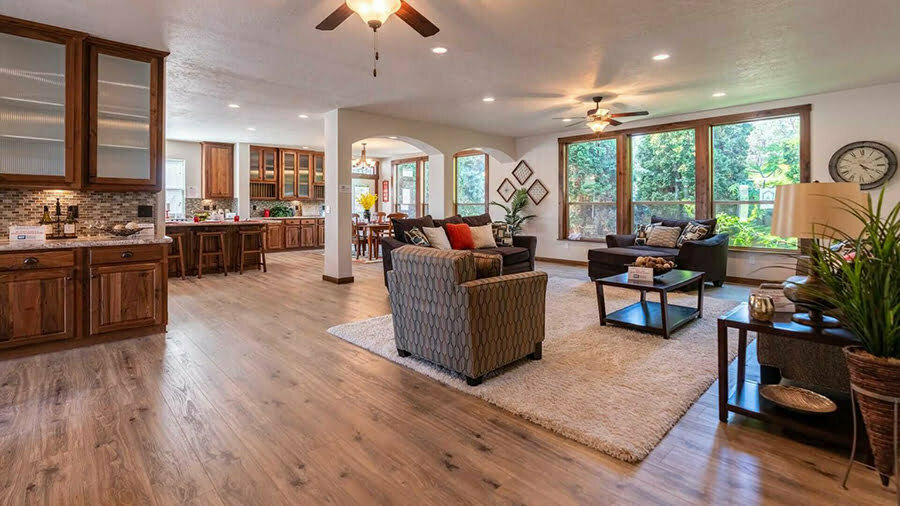 Great Homes of Idaho sells manufactured and modular homes in Idaho and Washington. Their homes are customizable and are tailored to every homebuyer's needs. With over 100 floor plans to choose from, you'll surely see one that first your family's lifestyle.
Pinehurst by KIT Custom Homebuilders is one of their featured homes. It has four beds, two baths, and a total living area of 2,223 sqft. Another one is the Cedar Canyon by KIT Custom Homebuilders, still with three beds, two baths, and a living area of 1,173 sqft.
FactoryExpo

FactoryExpo Home Centers has homes starting with a base price of $45,900. Imagine your Home at a very affordable cost. They ship homes in several states, including Washington, Minnesota, Oregon, Indiana, Wyoming, California, Nevada, Utah, and more.
The Thrifty Family of Plans has one to two beds, one bath, and a total living area of 427 to 640 sqft. The starting price is $45,900. Another featured home is the North Star, with three beds, two baths, and a living area of 1,001 sqft. The base price is $115,090.
Factory Homes Outlet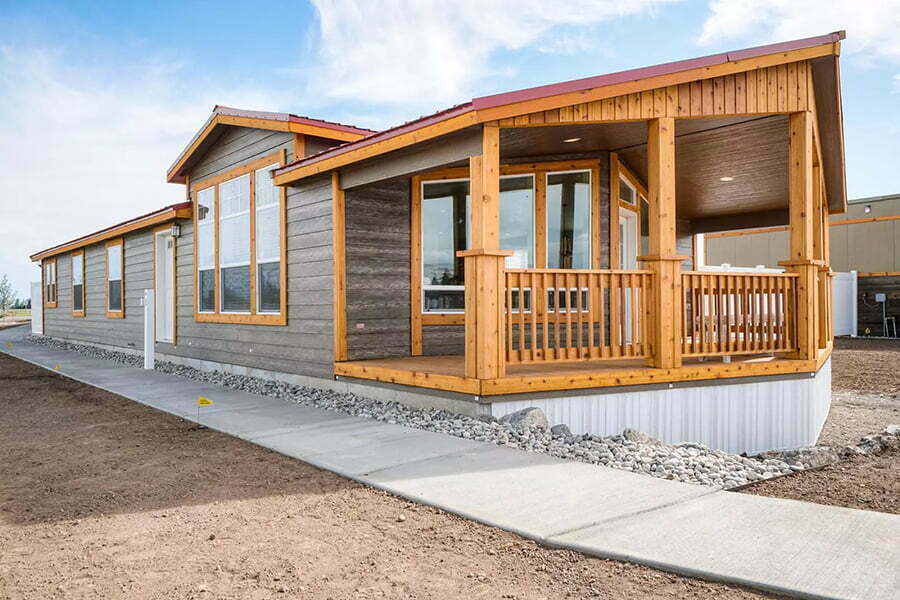 Factory Homes Outlet has all your home sizes: tiny houses to large family homes. They have it all. The company is based in Logan, Utah, and they've been in the manufactured home industry for over 20 years.
They have several options for homebuyers, from a basic 400 sqft single-wide to a 5,000 sqft custom triple-wide home. All their homes are fully customizable to fit your taste, lifestyle, and budget.
Skyline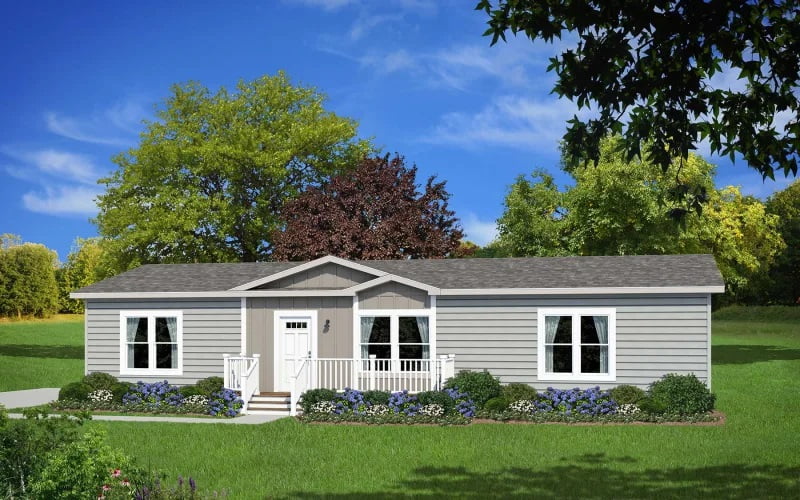 Skyline offers customer satisfaction, personal service, exceptional craftsmanship, and its skycare. Quality is of the highest priority here. Skyline's team of skilled builders uses a focused approach when building prefab homes. Check out their website or contact them for their models and price list.
Geurdon

Geurdon's modular technology is one of the best ways to build a home. It's an award-winning company and a producer of large modular construction projects in the country. They have extensive portfolios that include multifamily homes, hospitality commercial buildings, assisted living, student housing, workforce housing, and more.
MA Modular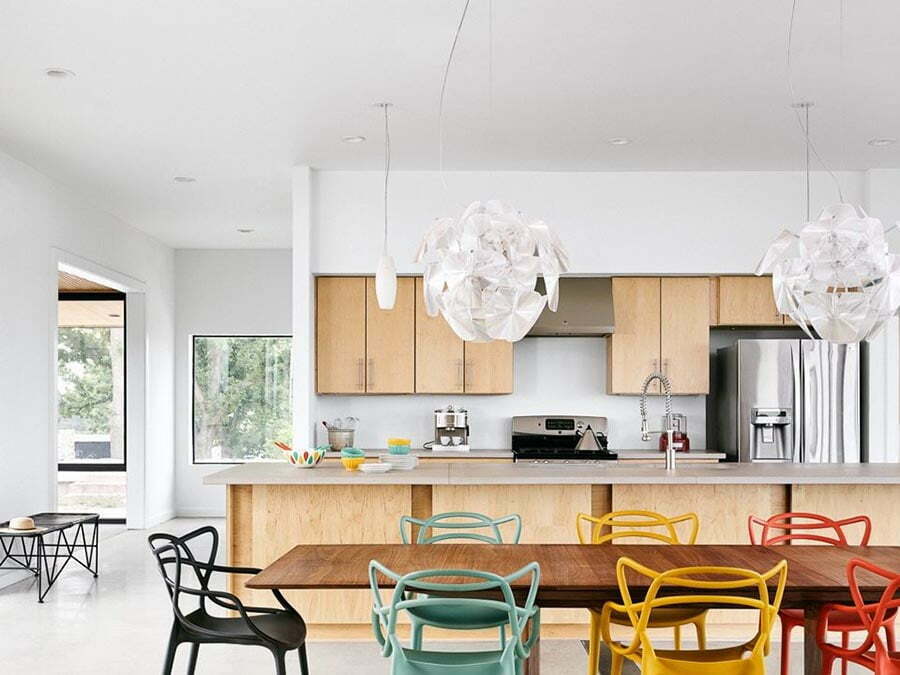 Ma Modular gives you modern and affordable homes. MA's goal is to provide modern and architecturally-forward-designed homes at a budget-friendly price. The company now serves Texas, Louisiana, Western States, and the East Coast.
Their prefab homes are custom-made and have several features. They have seam metal roofs, glass mosaic tiles, KCMA-certified cabinets, bamboo floors, and more.
United Family Homes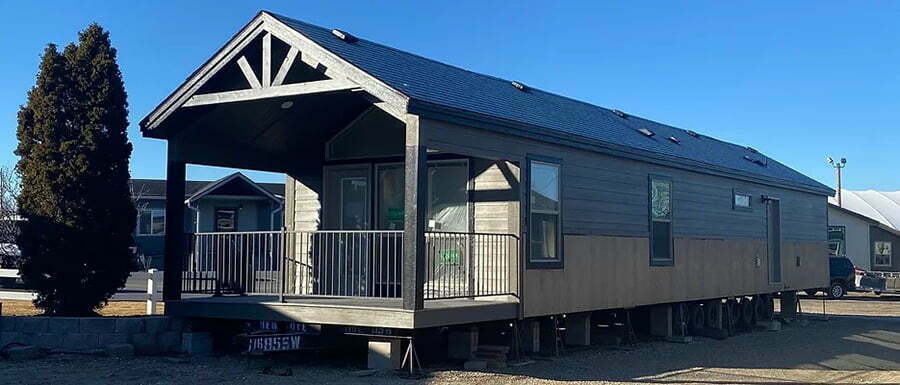 The United Family Homes take pride in their floor plans that are all manufactured under the HUD Code or Modular IRC Code. It's a locally-owned company where the father, Calvin, manages the business while the wife, Judy Berg, does the interior designing. Their sons are the sales manager, hence the name United Family Homes.
Their available floor plans are cottage, Cedar Canyon LS, Cedar Canyon, Meadow Ranch, Pinehurst, and Grand Manor. Head to their site to see their floor plan and model homes.
Rocky Mountain Homes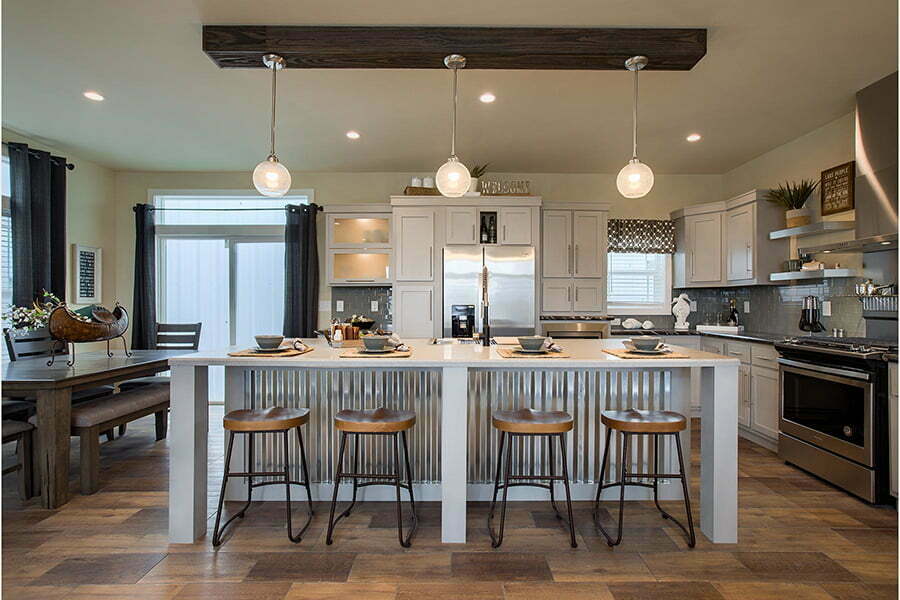 Rocky Mountain Homes build custom homes with quality modular construction. They focus on keeping the changes at a minimum to ensure that the budget follows the t. However, they don't sacrifice the process's quality, design, and durability. Furthermore, they prioritize taking care of their clients and their homes.
Central Great Plains CN204 is one of their featured homes. It has a total living area of 1,624 sqft, has three beds, two baths, and is a multi-section home. Another featured home is the Central Great Plains CN448 with a total living area of 640 sqft, has one bed and one bath, and is a single-section home.
Specialty Modular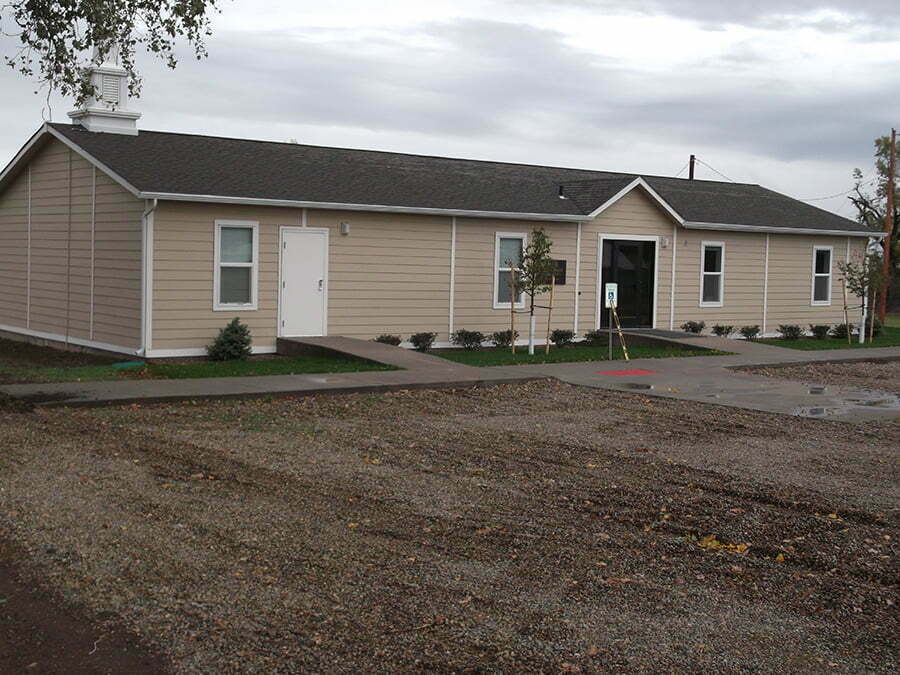 Specialty Modular has been in the real estate and modular building industries for over 25 years. They are dedicated to quality service, craftsmanship, and meeting current code requirements.
They have eight modular floor examples you can take inspiration from for your office spaces. Aside from commercial spaces, they also have educational buildings and specialty structures.
Prefab Logic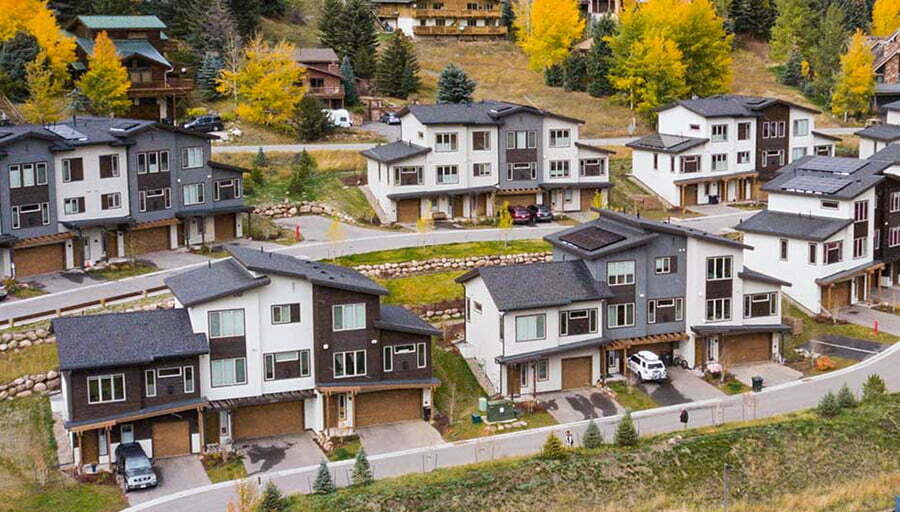 Construction reimagined is Prebaf Logic's slogan. Their company is centered around housing and solutions to today's prevalent housing crisis. With increasing demand and labor shortage, there's always a need for more homes. Hence, the modular homes.
These homes are not only affordable but are also very quick to finish. Some homes only take four weeks or more. The company has already finished 42 projects, 4,500 modules, and 3.4 million sqft of living spaces.
Northwest Building System
Why wait for a traditional home when you can have your manufactured Home in just a few weeks? That's what Northwest Building System is about. They provide quality and durable homes in less time compared to traditional homes.
Their projects vary, from home floor plans to educational centers, office spaces, and government facilities. Go to their website to request a quote!
Lindal Cedar Homes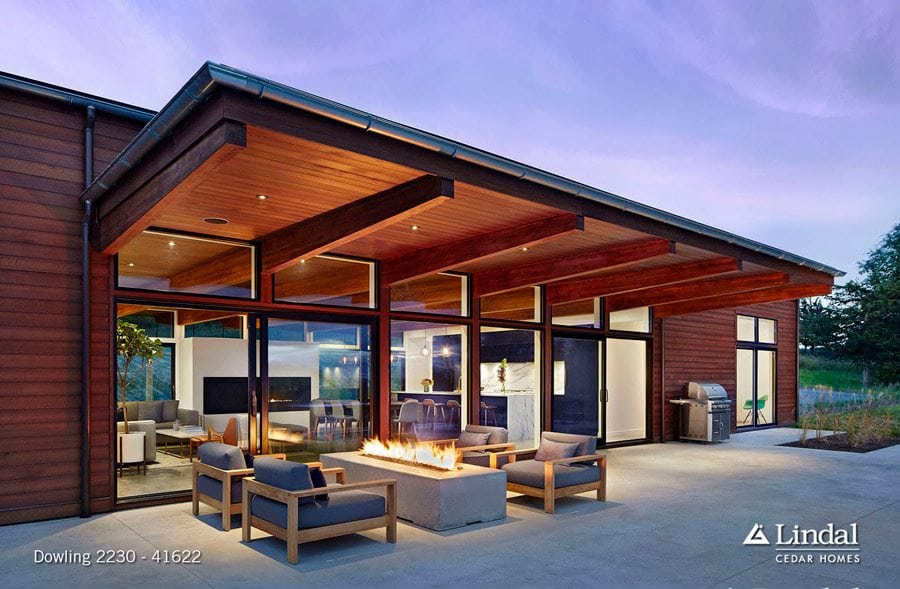 Lindal Cedar Homes build homes for your location, budget, and lifestyle. No home is better than the one you need. They have experienced teams of builders who visit the sites first before going on to the design phase. The company is thorough in all sense.
Lindal Homes is a recognized name in the industry for its love for the environment. Therefore, it is not surprising that they are building green homes. These are energy-efficient homes using sustainable materials.
DVELE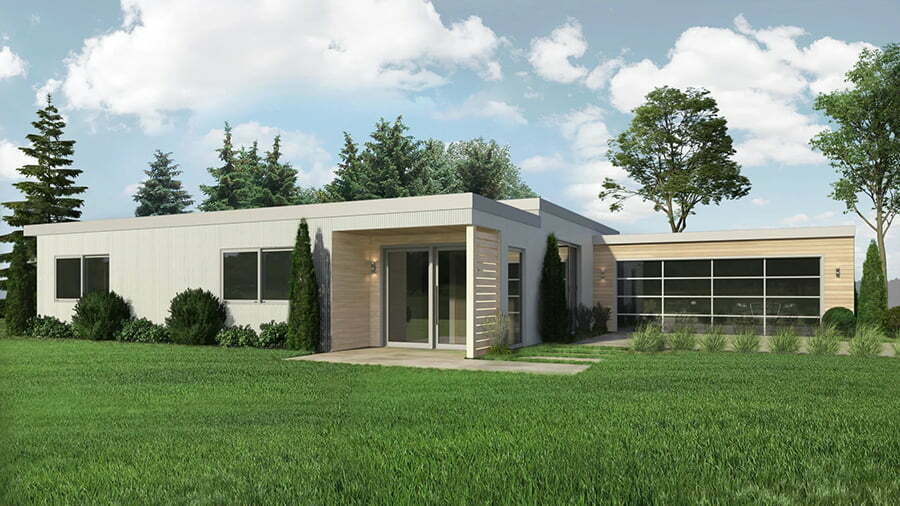 DVLE promises a customizable home, a seamless process, and peace of mind. They have a beautiful and sustainable home for families. With the tax credits in Idaho, homebuyers can save up to 25% if they choose a solar-energy system. More so with the tax credits for energy efficiency.
They have several designs, one of which is the Trinity, with a 3,523 sqft floor area, four beds, and three and a half baths. It has a base price of $775K. Summit Mini Home is one of their tiny homes with a 430 sqft floor, one bed, and one bath. It has a base price of $215K.
Impresa Modular

Impresa Modular lets you find the Home of your dreams in mere seconds. They have seven home styles: traditional, log homes, cabin, chalet, coastal, contemporary, and tiny homes.
They give homebuyers three options when they choose Impresa Modular. You can select from their many standard floor plans, customize your choice of floor plan, or create a completely custom-made home. Regardless of your choice, their team is with you all the way.
Champion Home Builders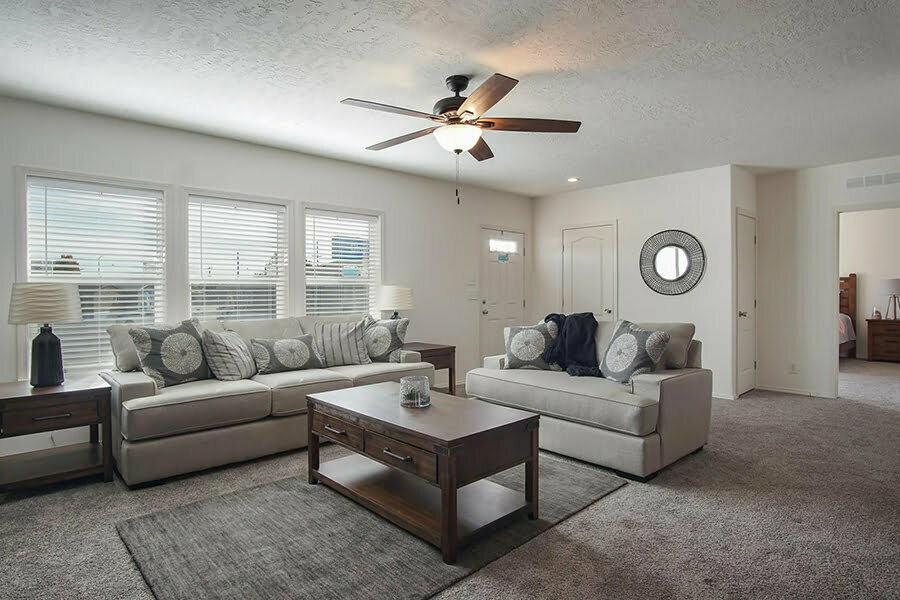 Champion Home Builders is one of the country's older and most reputable homebuilders. The company has come a long way from mobile homes to multi-section ranch, commercial projects, and more.
The company has several retailers in Idaho, Wyoming, Montana, Utah, Nevada, Oregon, Washington, Colorado, and northern California. Their home floor plans range from 500 sqft park model RVs to 2,300 sqft single and multi-section manufactured homes.
Related reading: