Last updated on November 28, 2022
These are the top modular and prefab homes from trusted manufacturers in Montana (or delivering to the state.)
Montana is one of the coldest states in the US, so you need a well-insulated home. Prefab homes offer this while ensuring that the house is energy-efficient.
The terrain of Montana is very varied, so how easy it is to deliver and build modular homes will depend on the exact location.
All these factors make housing in Montana expensive (above the national average), so prefabs allow you to save.
Table of Contents
Foothold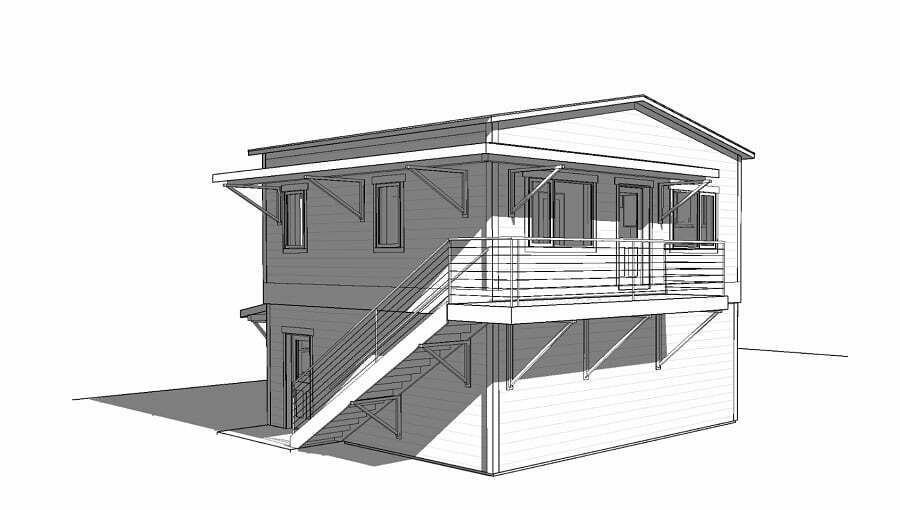 Foothold builds a solution that works. Their houses aren't just structures; they are homes for families. Their homes are affordable and have smaller footprints.
The Alder is one of its featured homes. It's a 576 sqft home with one bed and one bath. This home is Foothold's flagship for their ADUs. It's designed for small lots in urban areas. The base price for Alder without a garage is $135K, and with a garage, it's $185K.
The price includes the unit, the energy star certified appliance package, plumbing, electrical hookup, and more.
KIT Custom Homebuilders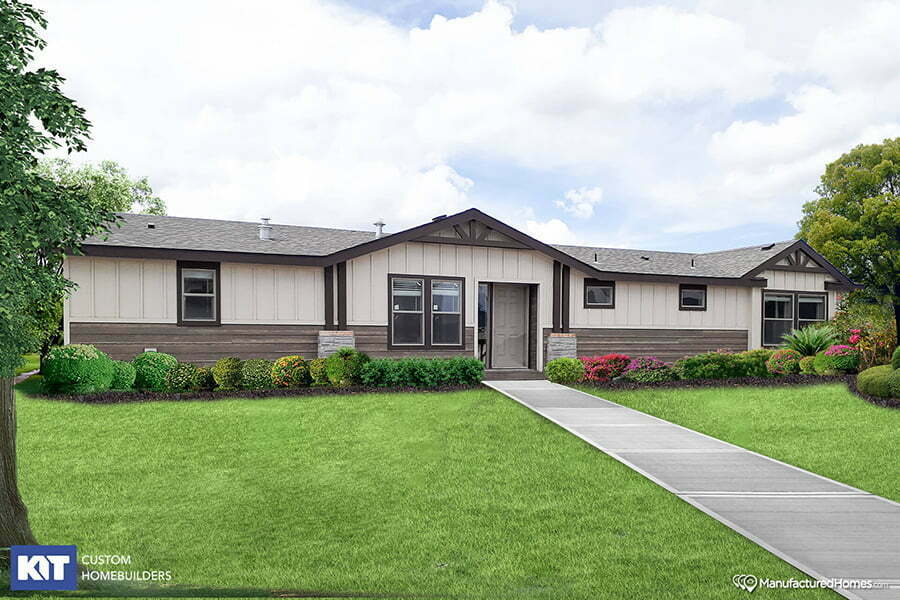 Kit Custom Homebuilders is a Montana Manufactured home provider that services several other locations. This includes California, Colorado, Idaho, Montana, North Dakota, Nevada, and more.
Grand Manor 6009 is a featured home with three beds, two baths, and a total living space of 1998 sqft. This home features an open floor plan, flat open-beam ceilings, huge windows, and many others. It's one of the first homes in the Grand Manor series.
Impresa Modular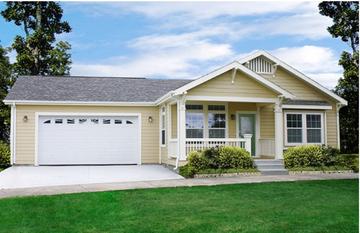 Impresa Modular in Montana gives your so many options for your dream home. They have several categories and styles. From ranch homes to split foyers, from traditional homes to city houses. Impresa Modular has it all.
The Barclay EAH 001 is a beautiful home made for almost all families. It has the features of a traditional home. It has three bedrooms, two full baths, and one-half bath. This is designed for maximum comfort, convenience, and simplicity. There's a porch and a fireplace. This home is completely customizable for any lifestyle and budget.
Great Homes Inc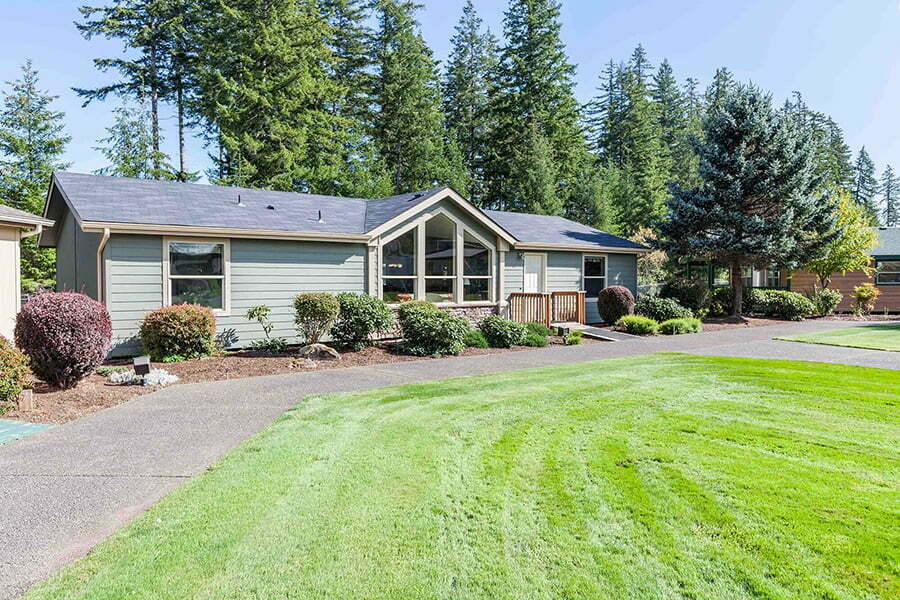 Great Homes is a manufacturing company in Montana. It's a retailer with over 80-floor plans to pick from. One of its beautiful homes is the Cedar Canyon 2020-2 by KIT Custom Homebuilders. The home has a total living area of 1534 sqft, three bedrooms, and two baths.
The Cedar Canyon features a primary bedroom with an ensuite full bath, an incredible Roman tub, and a separate shower stall. You can check out their site for the pricing and other specifications.
BluHomes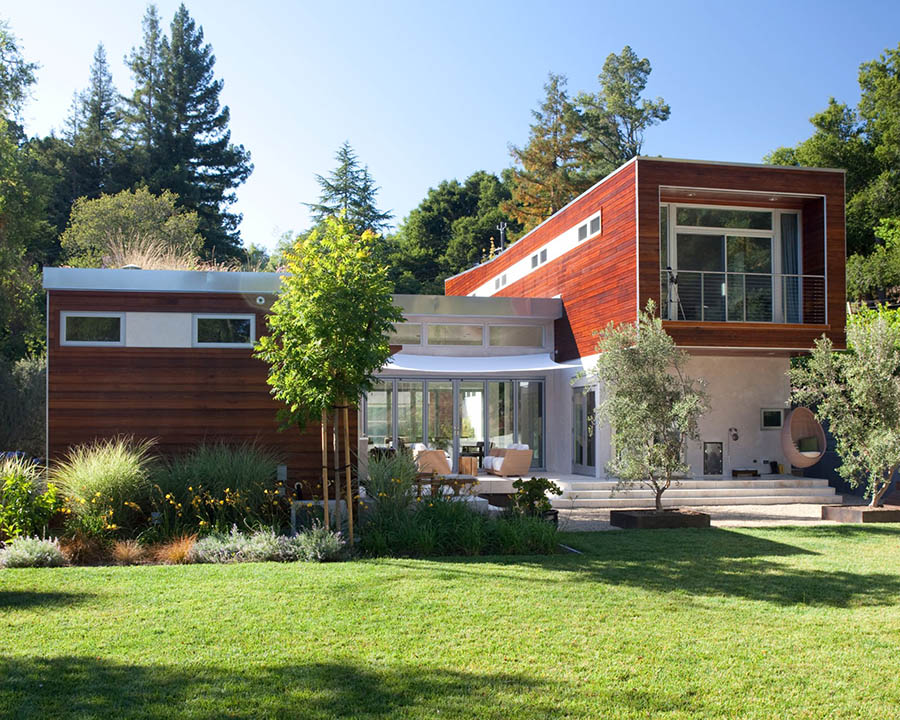 BlueHomes give you modern modular homes in Montana. The company is one of the leading manufacturers of prefab homes in Whitefish. They have a sustainable building philosophy. Thus, all homes are sustainable, efficient, and durable.
The Cabana 600 is one of its featured homes. It's one bed and one-bath house with 604 sqft. The base price for Cabana is $240K. It's a modern ADU that's also great for a permanent home. This house features a standard full-size kitchen and more.
Lindal Cedar Homes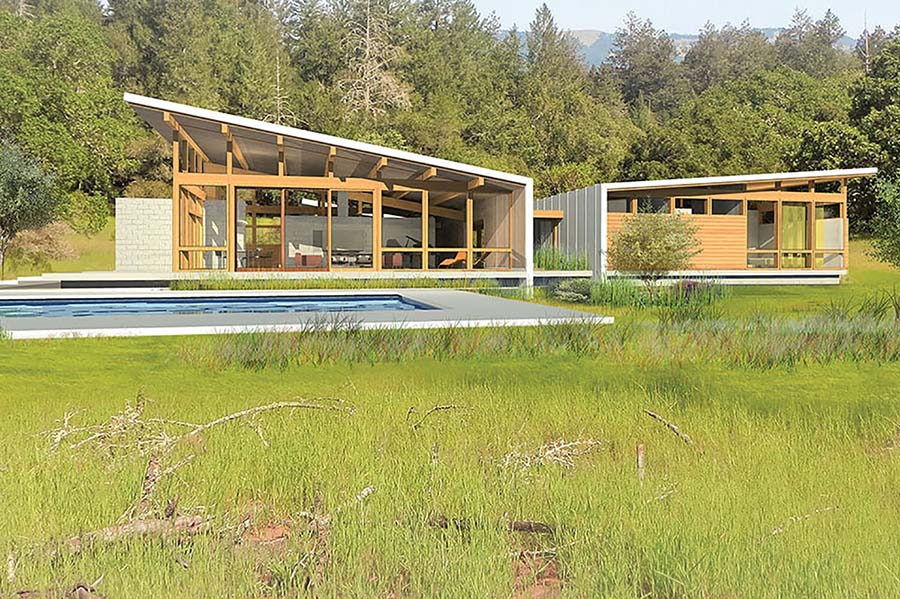 Lindal Cedar Homes is where you see homes that blend comfort, accessibility, and luxury seamlessly. They have 70 years of experience and have built more than 50,000 homes since the company was established.
Their services include a free building site visit, financial feasibility study, customer design service, contractor coordination, building permit assistance, and more. Their team makes sure that they go beyond the house. Instead, they want to be with you in your journey of buying your dream home.
SK2 Custom Homes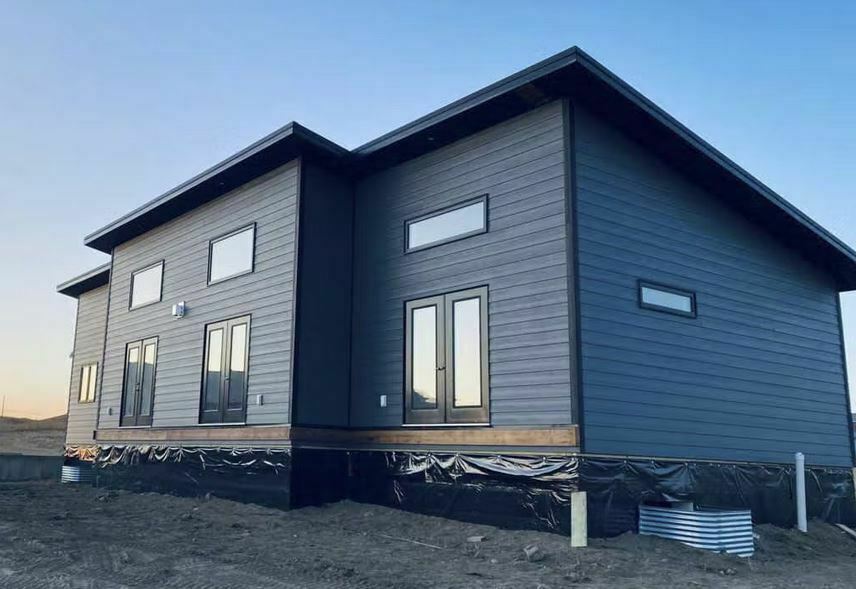 Build your American dream with SK2 Custom Homes. It's a local manufacturer serving clients in Montana for years. They know the market and the needs of families in the area.
Arizona is one of its floor plants. It has three bedrooms, two baths, and 1550 sqft of living space. You can add an attached garage if you choose to. The home features a huge dining area and a great room. There are also optional stairs for the basement or to your garage.
Rangitsch Brothers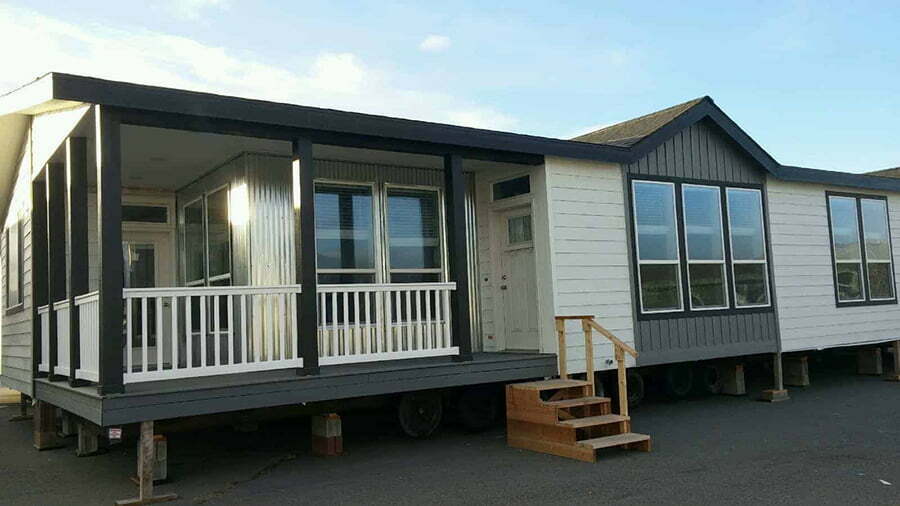 Experience 50 years of experience in the business with Rangitsch's Homes. The company offers an extensive selection of manufactured homes depending on series, size, and bedroom numbers.
Dakota 16763A is an 1140 sqft home with three bedrooms and two baths. It's a single-section home bedroom strategically placed at both ends of the house for maximum privacy. It also has a full kitchen, hanging cabinets, and more.
Big Sky Homes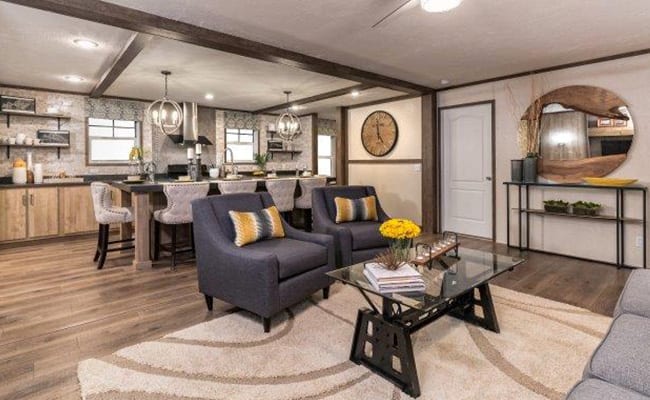 Big Sky Homes is a partner of Iseman Homes. This company has been a family-owned and operated business since the early 80s. Today, it provides modular homes built by Highland, Redman, Clayton, and more. With this team, you have a guaranteed home perfect for your family.
Their 2022 Redman model has four bedrooms and two baths. It has a total space of 1813 sqft. You will love the touch of modern and retro in all its open living spaces. The base price for this home is $199,995. The delivery is free if you live within 100 miles of their store.
Riverside Cabins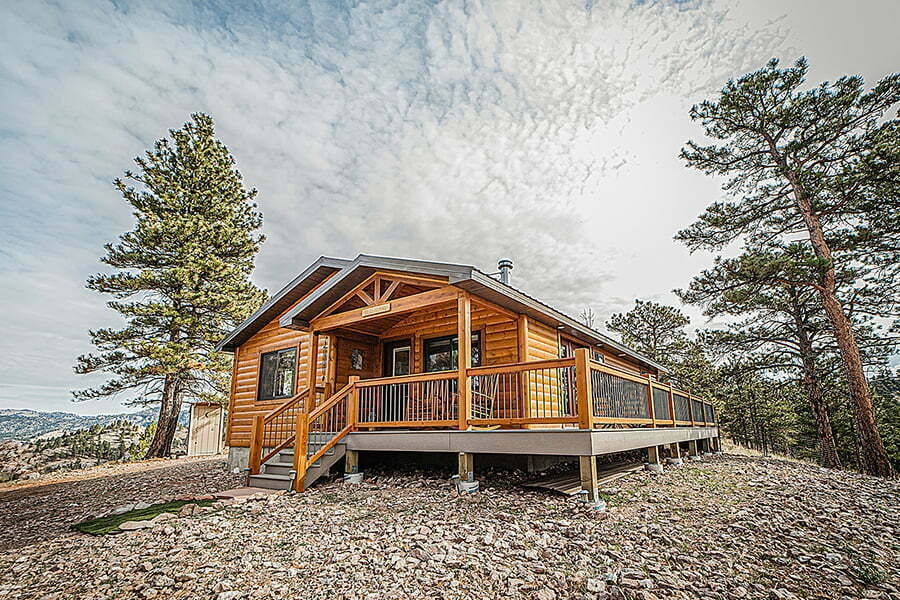 The Riverside Cabins has custom modular cabins and homes locally made in Montana. They give you your dream home at the most affordable price imaginable.
For example, the Stillwater cabinets with two to four bedrooms and a size range of 768 sqft to 1344 sqft. The SW 2038A is a one-bedroom and one-bath cabin with 640 sqft. It features a shared space for kitchen, dining, and living. There's also the covered porch perfect for afternoon rests.
Centennial Homes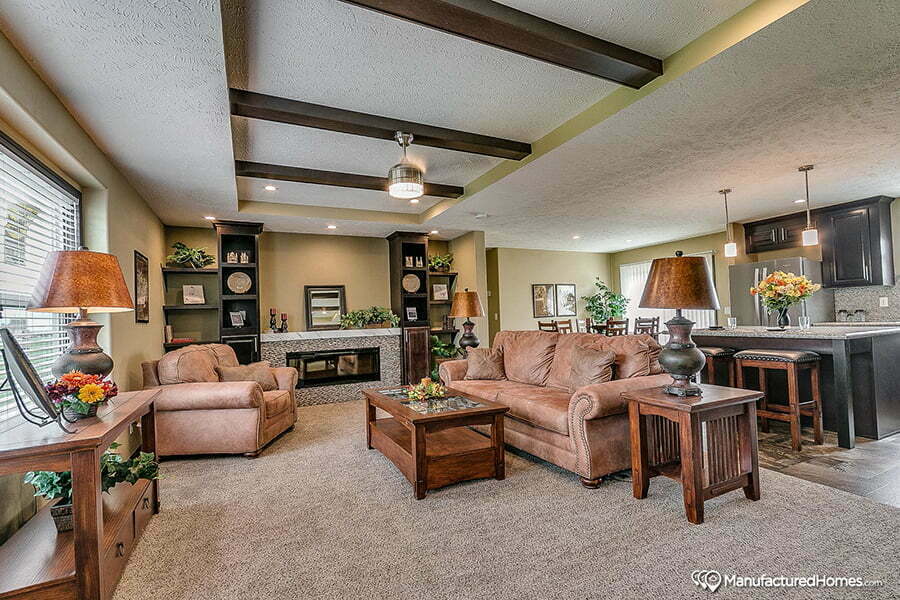 Centennial Homes have seven retailers around the country. Furthermore, they have an array of home models and infinite customization options for every home.
The Velocity by Friendship Homes is a featured house with four beds, two baths, and a total area of 2099 sqft. It's huge and has more space than your family can use. This is a perfect home to host small dinner parties, some BBQ nights, and whatever you have in your mind.
Gregg's Homes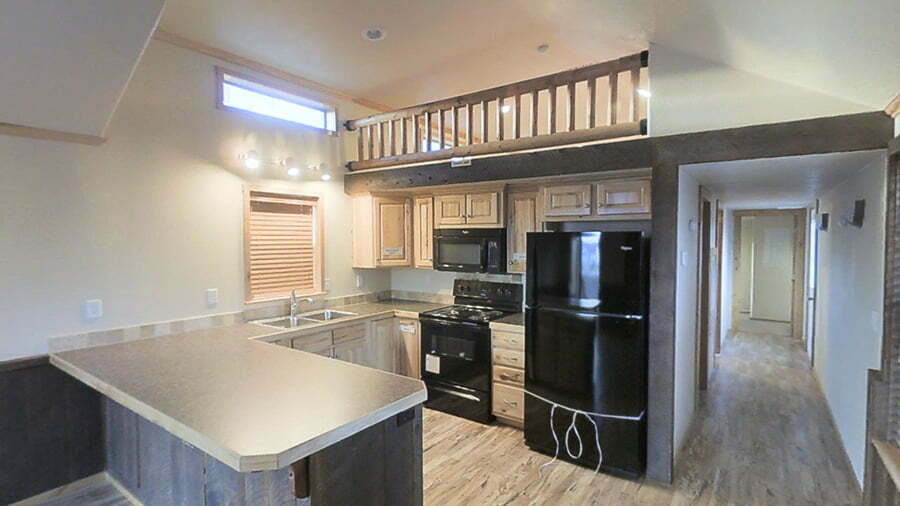 Gregg's Homes is a respected and one of Montana's largest prefab home manufacturers. They are based in Kalispell, Montana. You can also visit their two sales lots in the valley if you want a tour.
Meadow Ranch is a featured home with 1682 sqft of living space, two beds, and two baths. It's a beautifully crafted home with specifically engineered features for its owners. Features include a family-sized dining room with entry access to the covered porch—the large utility room, and many other features you'd love.
Majestic Homes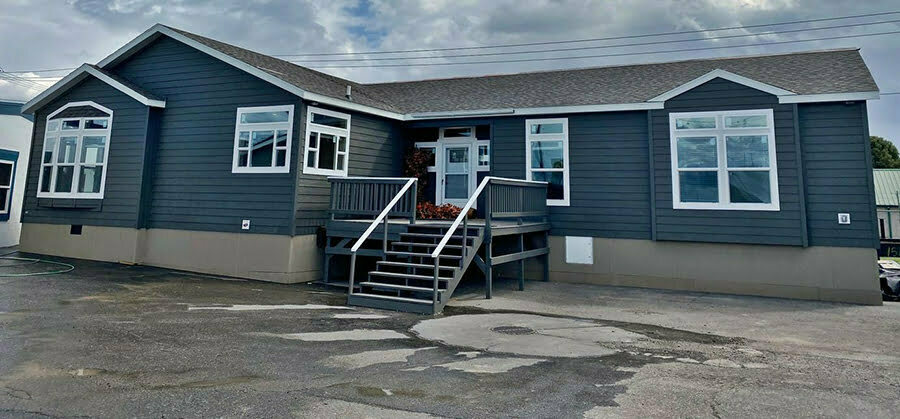 Majestic Homes, as its name implies, they build majestic prefab homes for clients throughout Montana. It was founded in 1992 and, since then, has teamed up with other reputable manufacturers such as Schult Homes. This partnership brings in expansive floorplans for their clients to choose from.
Trailside Structures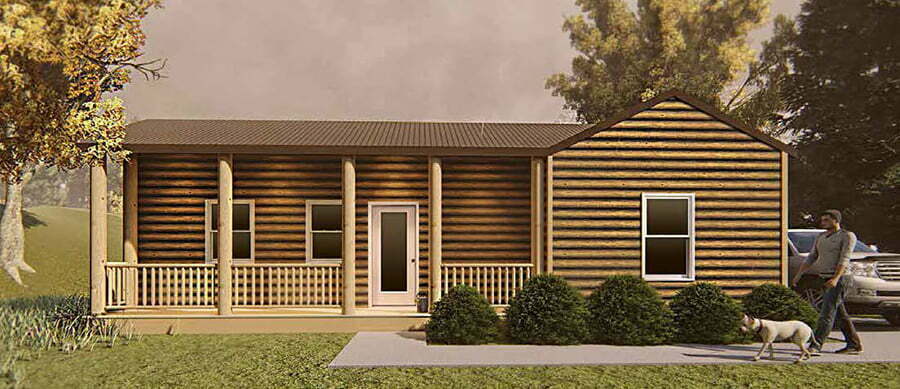 Give your family the best gift there is. Check the beautiful and functional living spaces from Trailside Structures. For years, they have been called Montana's best prefab and tiny house builders.
For example, their tiny house cabin features a corner porch, two lofts, a bedroom, a bath, a kitchen, and a spacious living area. It comes in several sizes and many other additional features. You can inquire about the pricing on their website.
Nelson Homes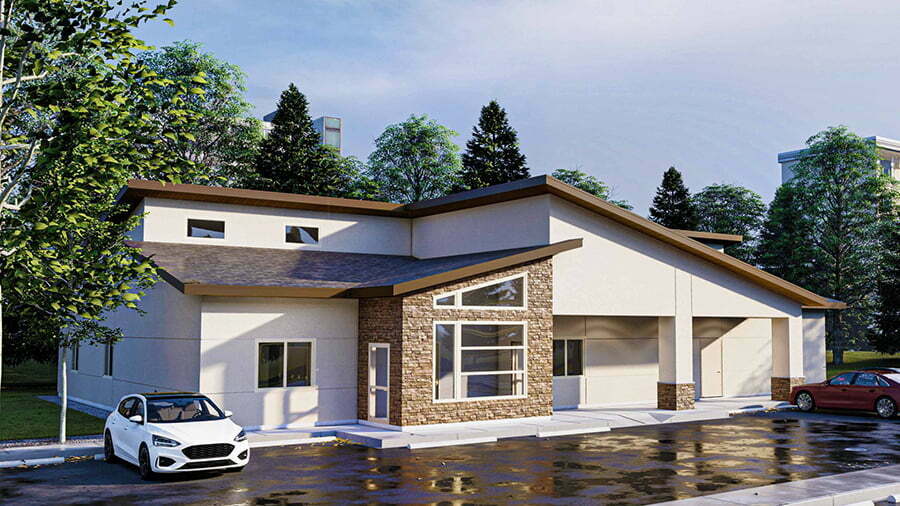 Nelson Homes has dealers across the US. The company was founded in 1958 as a division of the Nelson Lumber Company. Since then, the company has created and built prefab homes for thousands of families.
The Chestermere is a 2422 sqft home. It's an attached two-story house with four beds, three baths, and one-half bath. All Nelson homes are customizable. Thus, you have the freedom how to design the interior and exterior finishing.
Montana Modern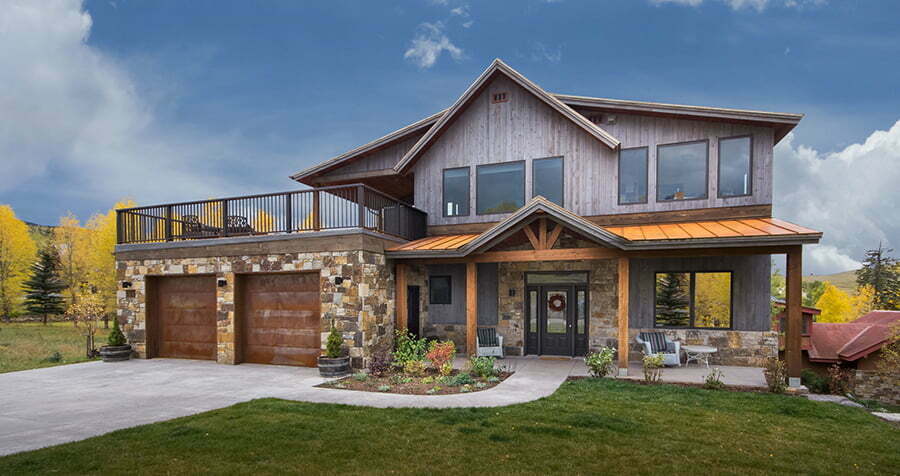 Montana Modern cares for its clients, and they want to help clients like you find your piece of the beautiful Montana dream. They use the Heritage off-site construction system to ensure their simple process and reduce budget and timelines.
Ranch Style homes are one of their best works. Carolina, for example, is a stylish home with 1904 sqft of living area. It comes with three bedrooms, two baths, and office space.
Patty Seaman Homes
Patty Seaman Homes is located in Kalispell and is one of Montana's largest manufacturers of new and used modular homes. They also have models in their lots. You can check them today, purchase them, and install them in your lot quickly and efficiently.
Basin Creek Homes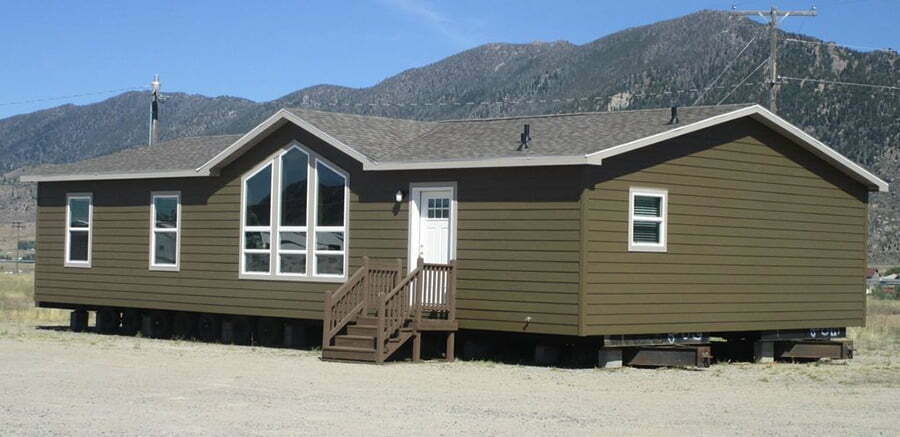 Basin Creek Homes builds dreams, not just homes. They have both new and pre-owned homes in their inventory, ready for you. The company prides itself on its excellent customer service before and after purchasing.
The Bonnavilla Cedar is a prefab home with three bedrooms, two baths, and a total space of 1620 sqft. The best feature about this home is the massive window in the living room that brings light to the open floor plan home. You can check out the price on their website.
American Home Centers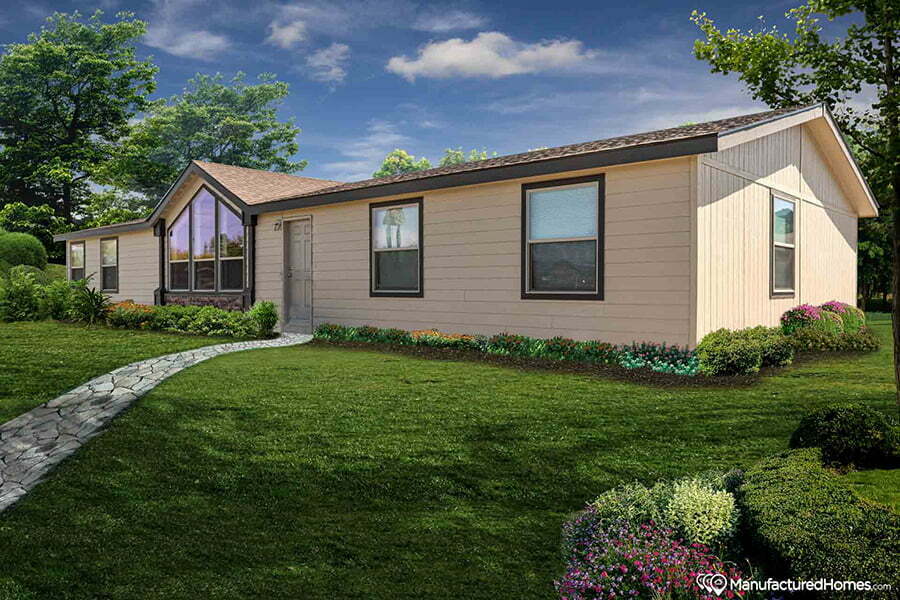 American Home Centers give you factory-crafter homes made for customers with the golden American dreams. They mainly see houses built by KIT Custom Homebuilders in Caldwell, Idaho. Their homes are delivered in cities including Helena, Belgrade, Billings, and all nearby areas.
Cedar Canyon LS is a featured home with three beds, two baths, and a total living area of 1947 sqft. It's a skilfully designed and engineered home with high-vaulted ceilings, a formal dining room, a huge living room, and more.
Intermountain Homes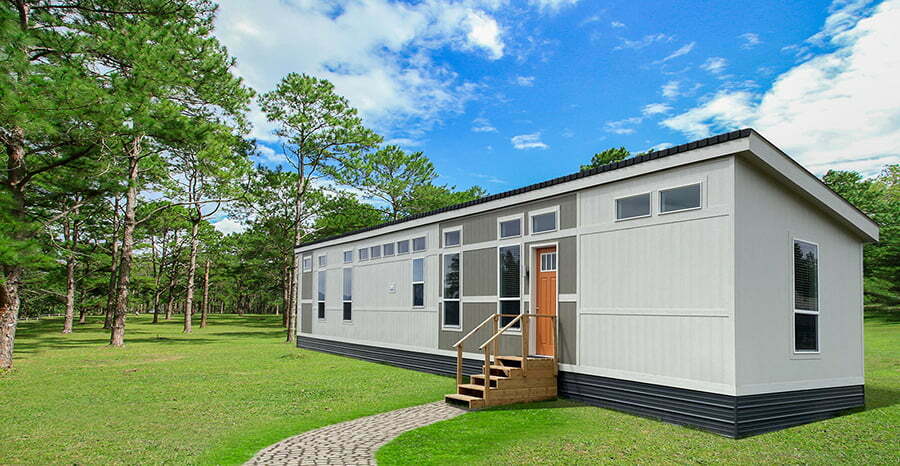 Intermountain Homes build houses with precision. These are affordable modular houses tailor-made to suit your lifestyle, needs, and budget. The Montana View is a single-section home with two bedrooms located at each end of the house. This provides privacy for all family members.
The home also features a huge primary bedroom with a full bath, a separate shower stall, and a tub. The spacious living area also leads to a shared dining and kitchen area. Check out the other floor plans in the catalog.
DVELE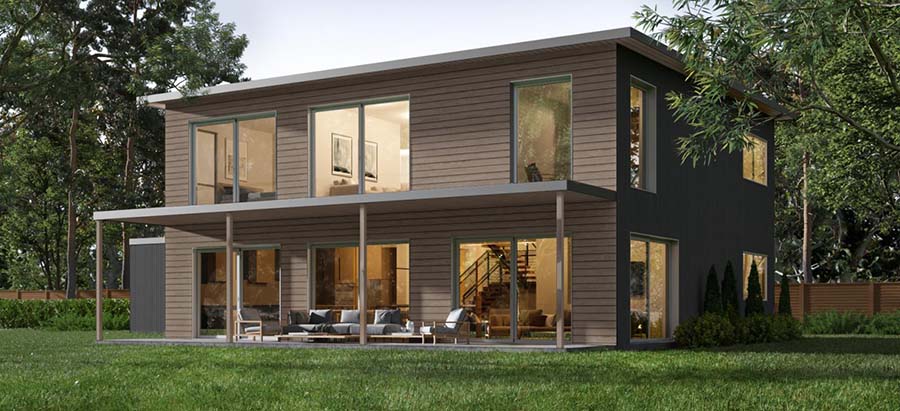 Dvele gives you contemporary prefab homes in Montana. The company pours their years of experience into their homes. They value sustainability, beauty, and comfort.
Sitka is a one-bedroom and one-bath little house with 644 sqft. It has huge glass windows and doors to let all the natural light in during the day and the moonlight during night time. Included in their styles and models are their tiny homes, perfect as an ADU, an in-law suite, or an extra office space.
Related reading: