Last updated on January 27, 2023
Looking for a tiny but beautifully designed home at an affordable price? Check out these one-bedroom prefab homes.
There's no denying that one-bedroom homes are tiny, but they don't have to be cramped. Prefab homes with just one bedroom and bath are small but also architecturally designed and come with modern amenities.
These homes are flexible and can be turned into cabins, studios, home offices, or ADUs. The options are endless.
Check out some of the best one-bath and one-bed units from the top manufacturers in our digest.
Table of Contents
Kountry Containers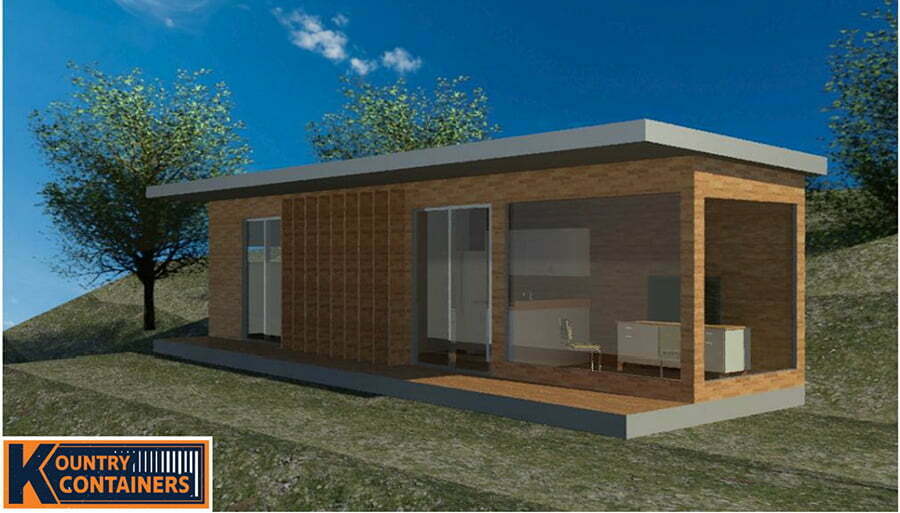 Kountry Containers is based in Central Texas. They aren't just builders, but above all, they're a lifestyle. They provide customers with homes and beautiful experiences within the four walls.
Showcase has one bed and one bath, all in a 320 sqft living area. It's part of the Heritage Series with vinyl interior flooring, a tiled shower with curtains, LED light fixtures, and more.
Meka ALP 320
Meka is your go-to choice for modular homes. The company helps you design and build your new home faster, safer, and cheaper.
The ALP 320 is a one-floor home with one bedroom and one bathroom. It has a total area of 320 sqft. The base price for the ALP 320 is $88,900. The base price includes the interior finished in the kitchen, flooring, windows, light fixtures, washrooms, etc.
Meka Napa 600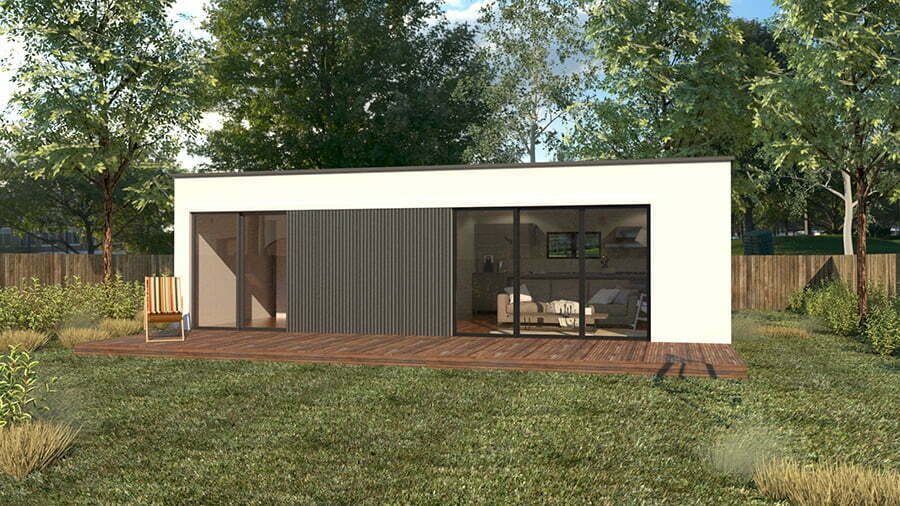 The Napa 600 is a one-bedroom and one-bathroom home. However, you can also convert the space and add another bedroom to the mix. The base price for Napa 600 is $138K. This includes all the interior finishes and the shipping.
Meka VOR 640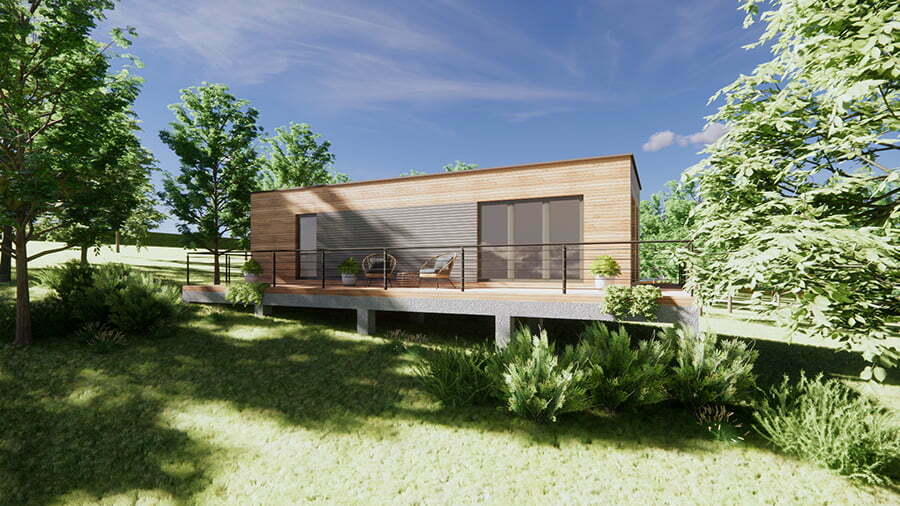 Vor 640 is a flexible space home that can be converted into two bedrooms instead of just one. It also has one bathroom. The total living space is 640 sqft and has a base price of $134,900.
Similar to other Meka home models, the base price includes all the interior finishes in the kitchen, floors, light fixtures, and washrooms. However, it doesn't come with appliances.
Plant Prefab Living Home 10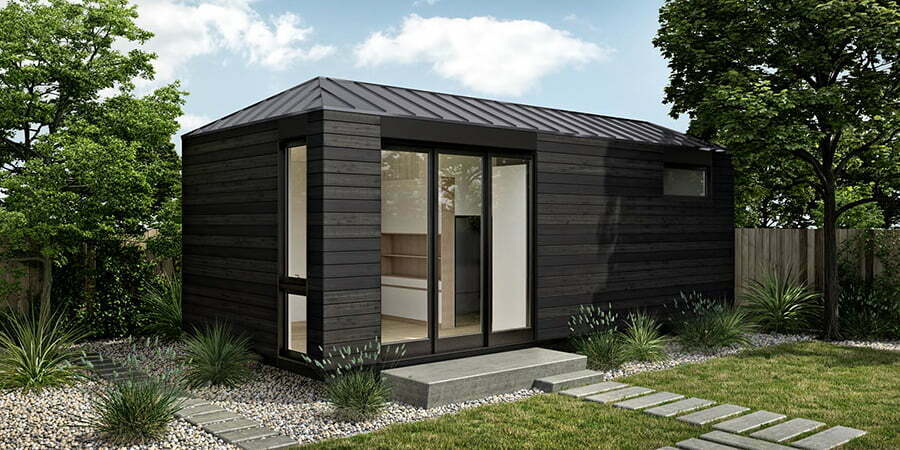 The Living Home 10 is a beautiful home studio with one bed and one bath. It has a total area of 496 sqft and a total price of $426K. This price includes the fabrication, site work, transport and installation, and permitting.
The home is tiny, but it has all the amenities a traditional house offers. It features a full kitchen, a bathroom, and a separate private sleeping space. The multi-slide glass entry and windows give way to natural light!
Plant Prefab Yves Behar Living Home 1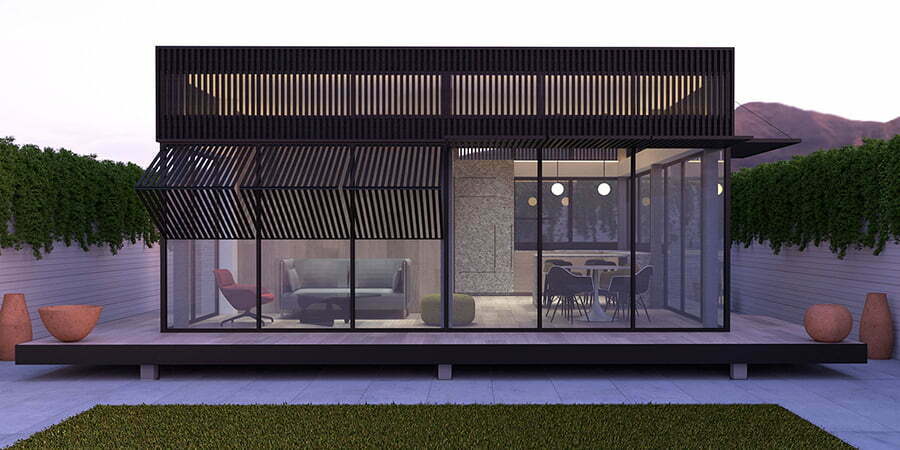 Yves Beha Living Home 1 is another beautiful unit from Plant Prefab. This home is a partnership between Plant Prefab and world-renowned designer Yves Behar. Everything about this unit is sustainable, stylish, and adaptable. It has one bed, one bath, and a total living area of 625 sqft. The total cost is $835,200.
Modal
Modal is the company that gives your modern living in tiny prefab ADUs. You don't need stick-built traditional houses; you need one beautiful modal home, and you're good to go.
Modal 01 is your one-bedroom home that does it all. The space is maximized, giving you a spacious bedroom, a full bathroom, a complete kitchen, and laundry space. All this in a starting price of $260K. The home has a total area of 432 sqft.
Honomobo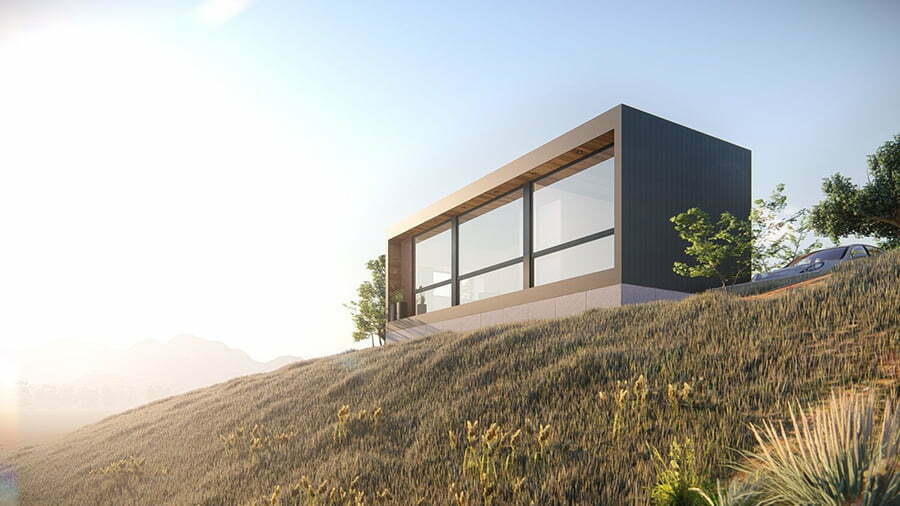 Honomobo is a factory-built homemade from rigid steel. These homes are masterfully designed for durability, efficiency, and tiny living.
The M1 home from the Honomobo series is a one-bed and one-bath home. It has a total area of 419 sqft, and the base price is $134,106. The home maximizes the space to give you that connection between the exterior and interior parts of your tiny house.
Haus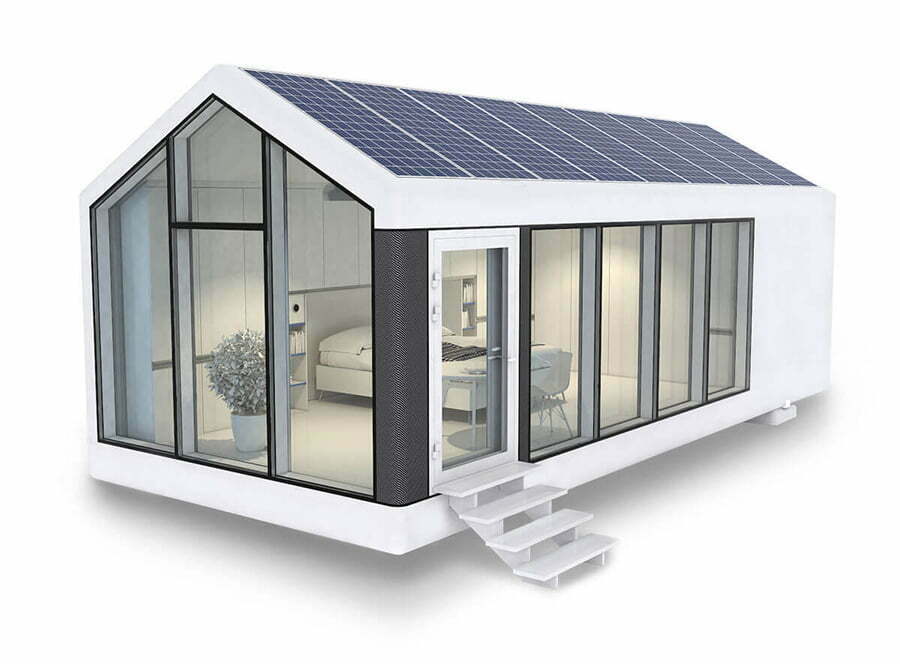 Haus makes homes that let families wake to yet another beautiful day and bask in natural light. Their tiny homes are a work of passion, quality, and service to all its clients.
This off-the-grid studio features a kitchen and a bathroom. It's completely portable and transportable. It has a total living area of 400 sqft and has a purchase price of $259,990.
Abodu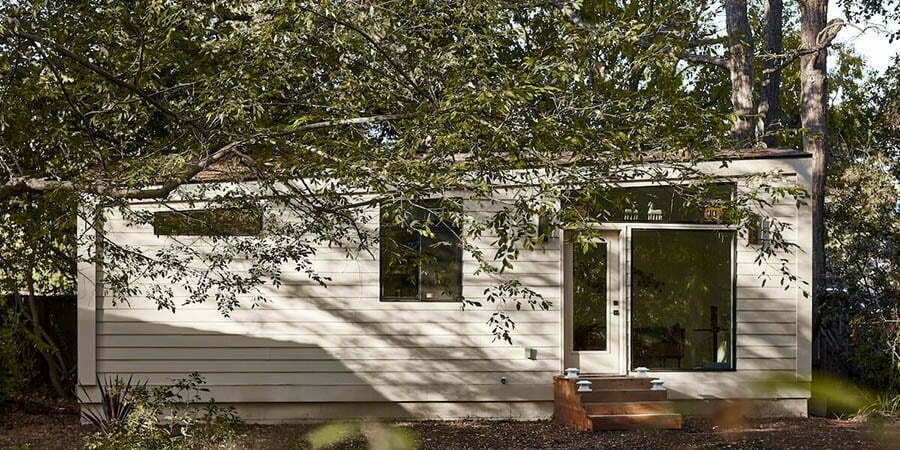 The Abodu One ADU is a tiny home with space to fit a glorious full-sized bed. This home is a company's flagship and features a full-sized living area, kitchen, bedroom and bath, and cathedral ceiling – all in a mere 500 sqft of space.
It's the perfect home for accommodating guests, families, friends, and more. You can even use this for a studio or a home office unit.
Connect Homes Connect 1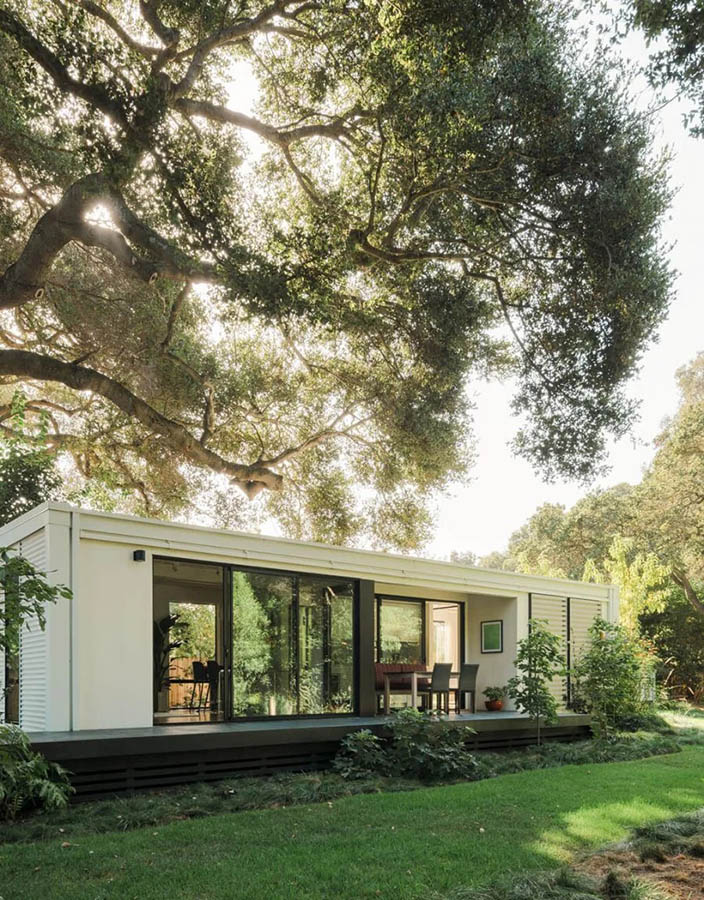 Connect Homes redesign tiny living into modern classic small homes. They have 15 different Connect home models for you to choose from.
Connect one is the first among the Connect Homes series. The best thing about Connect homes is the sliding door/window glass panels that let all the natural light in and give a seamless indoor and outdoor experience. This home has one bed and one bath, all in just 460 sqft.
Connect Homes Connect 2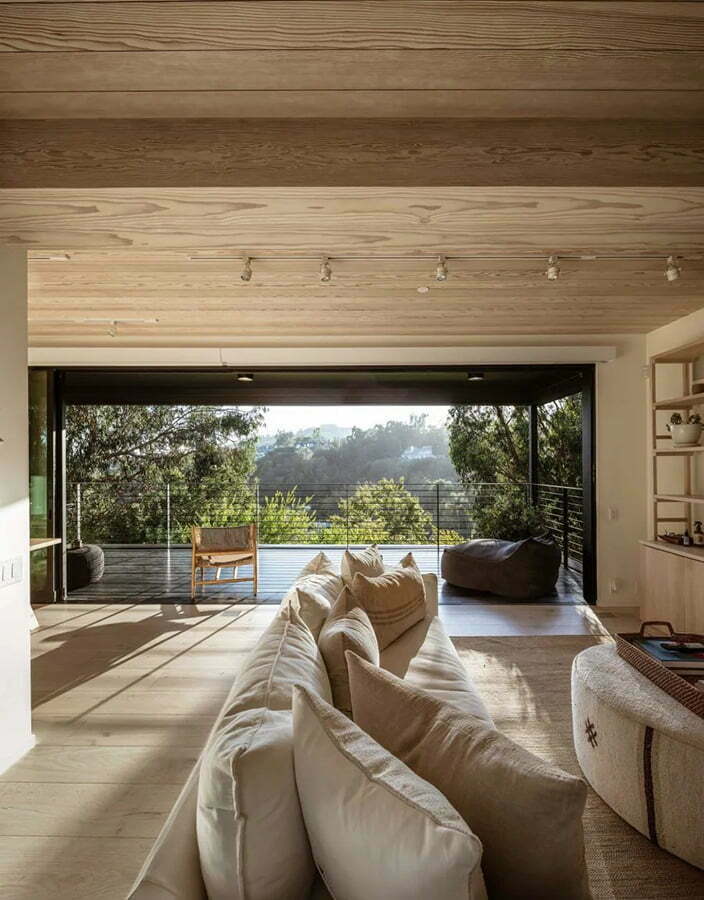 Connect 2 has a total living area of 640 sqft and has one bedroom and one bath. Both the laundry and the bath are accessible via the bedroom. This home features a kitchen, dining room, and a spacious living room.
Module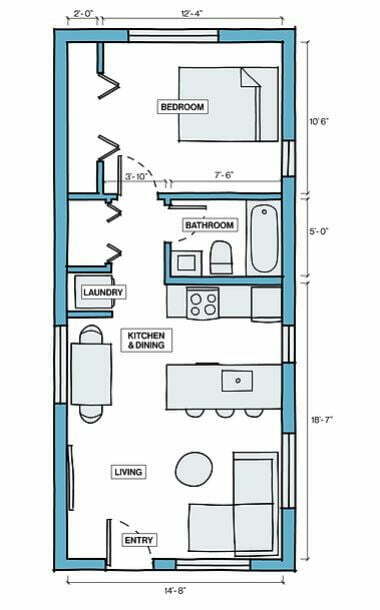 Module is redesigning homes for the 21st century. Their goal is to make homes more affordable and accessible for all. Hence the Module Spec homes are based on customer research and feedback.
The Nook has a total area of 576 sqft and has one bed and bath. It makes the contemporary cottage look perfect for those who want some needed getaway.
Palm Harbor Homes Paradise PL15401A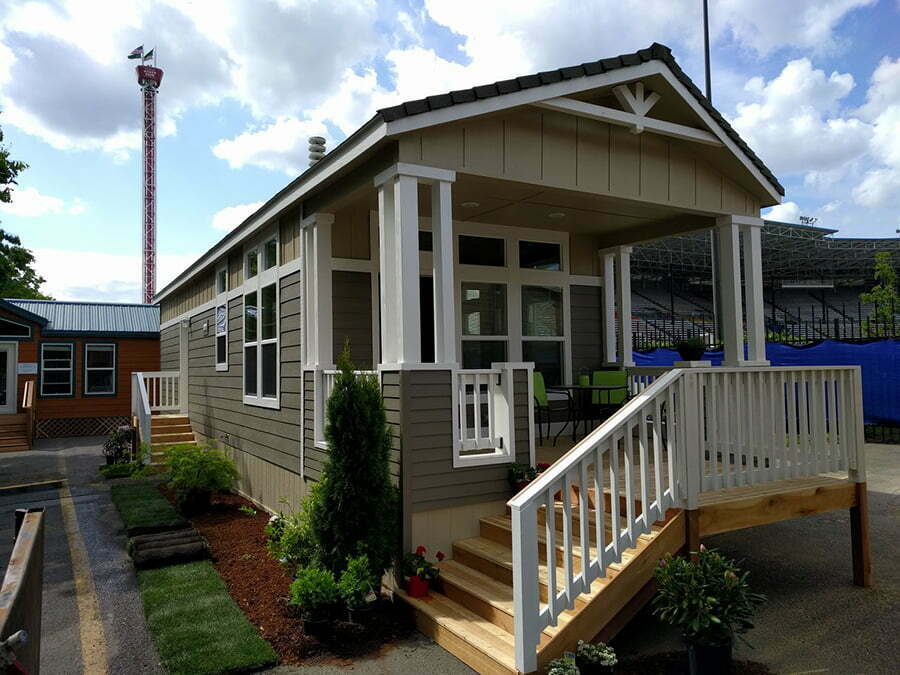 Palm Harbor Homes gives you the home of your dreams. It's one of the nation's leading modular and manufactured home builders.
Paradise has a total area of 580 sqft and one bedroom and one bath. It's perfect for guest retreats, those who love fishing, spending time in cabins, and more. It also features a dining area, a kitchen, and a decent living area.
Palm Harbor Homes Case de Ceilo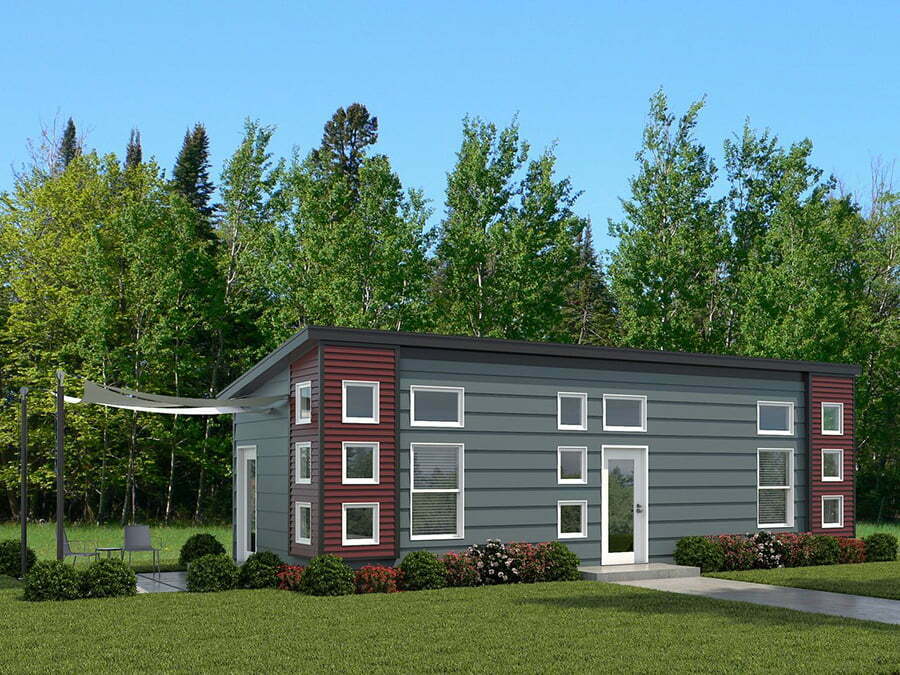 The Casa de Ceilo has one bed and bath, all in 500 sqft of living space. This home is only available in select states, including Idaho, Montana, Northern California, Oregon, Washington, and British Columbia.
Clayton Homes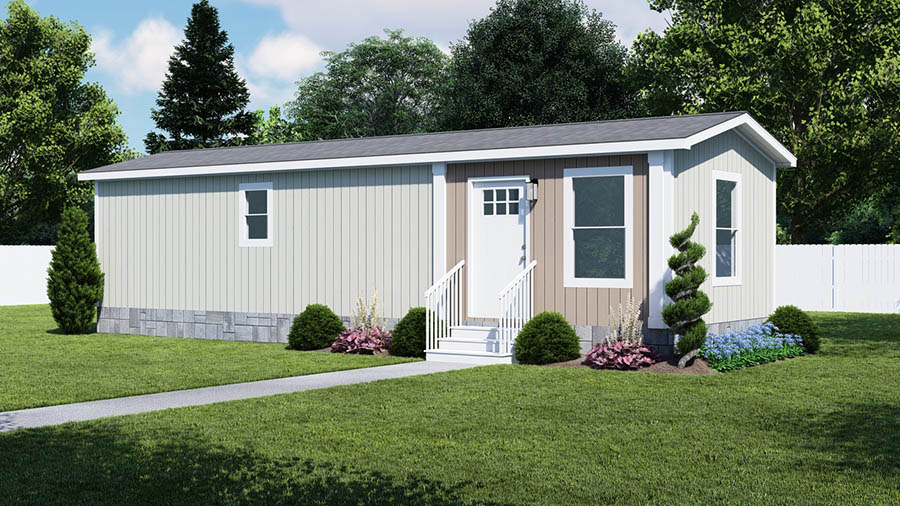 Clayton Homes remain one of the biggest manufacturers of prefab homes across the US. The company continues to build homes differently. They focus on affordability, excellent customer service and experience, and more.
Imagine a one-bed and one-bath remote unit in 5278 sqft of living space. It has a full kitchen, living area, bath, and laundry area.
Golden West Perris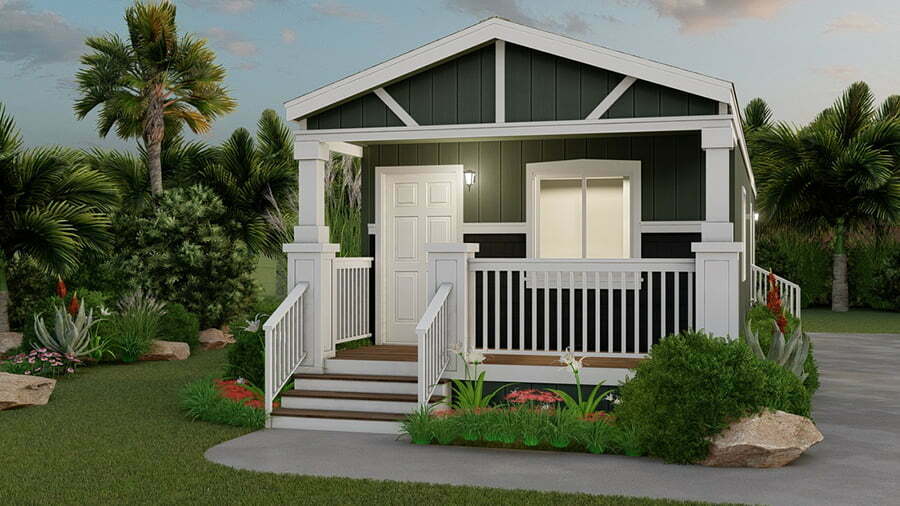 Golden West Perris aims for its homes' quality, durability, and innovation. The company is a recognized name in the industry and has been around since the 60s. They have several homes in their catalog, including the Seaside.
The Seaside model has one bed and one bath. It has a total area of 425 sqft. This home features a full kitchen, a living room with a coffered ceiling, a laundry area, and more. It also has an optional covered porch.
Golden West Perris Seaside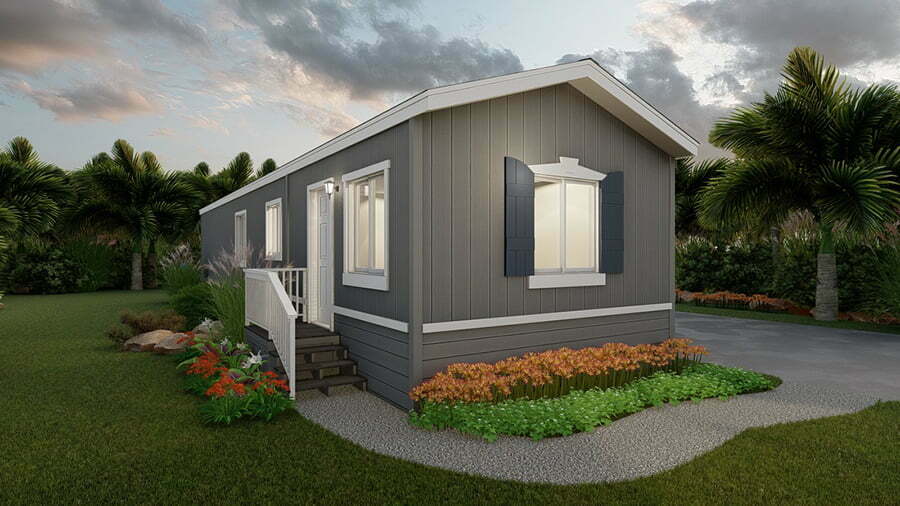 This beautiful home is another Seaside model with one bed and one bath and has a total area of 425 sqft. Like the previous model, it also comes with an optional covered porch. Furthermore, the homes have a side entry as well. Other options are a pantry and linen storage.
Golden West Perris Otay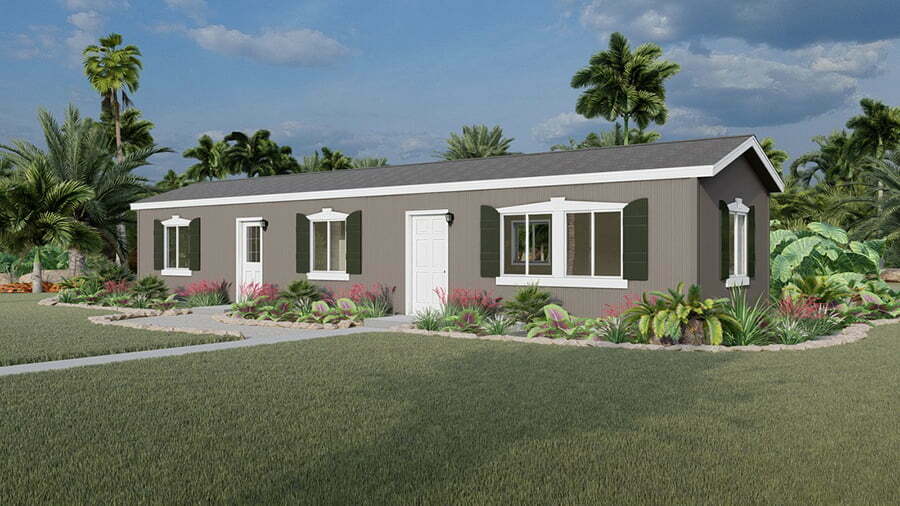 The Otay home has one bed and bath as well. However, it's a larger model with 573 sqft of total space. The bedroom has a built-in wardrobe. The home features a full bath, a kitchen, an eat-in island, and a living room.
Everywhere Galodge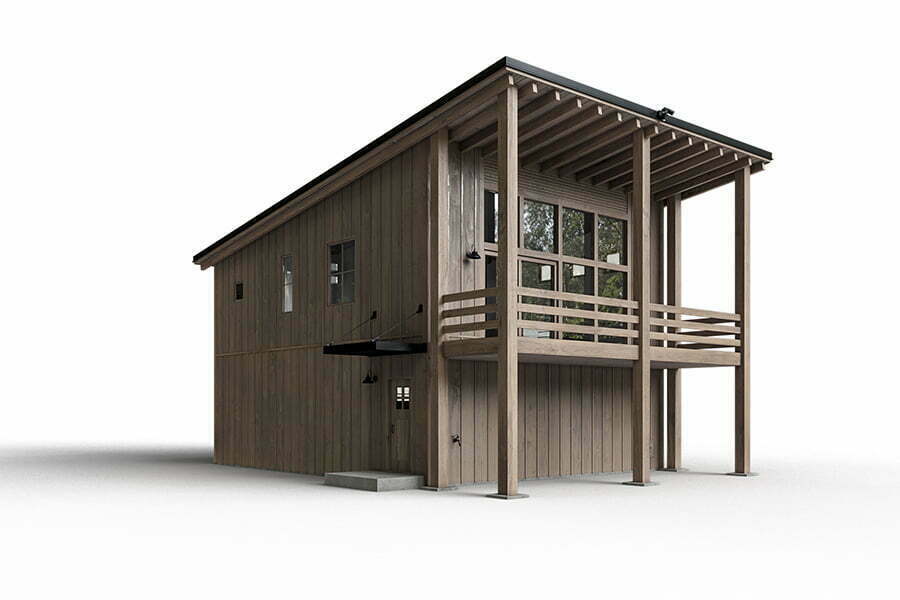 The Galodge is one of Everywhere's beautifully made units. The name means garage plus a lodge. It's a play of words and a perfect choice for a one-bedroom apartment with a covered parking unit.
It has two floors, and the first level is the garage, while the second level features the living, kitchen, bedroom, bath, and laundry area. The unit has a total area of 813 sqft.
Dvele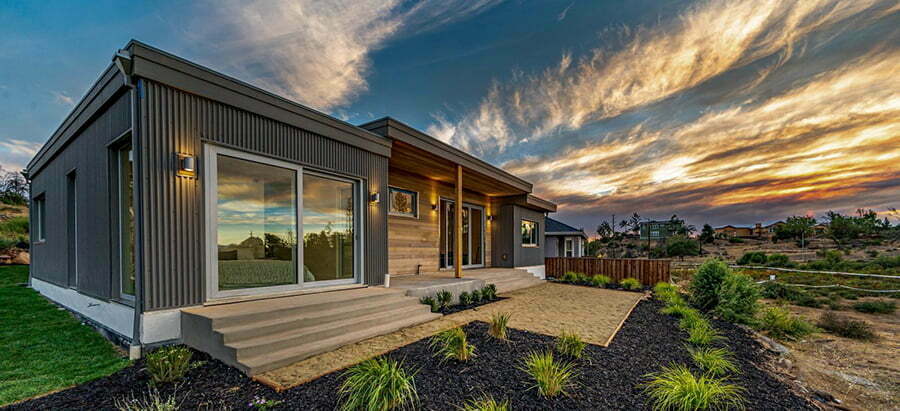 Dvele aims to deliver a refreshing and simple customer experience from start to finish. The company offers customizable homes, modern prefab structures, and more.
The company has modern cottages that you can custom-design within minutes too. The options include interior and exterior finishing, floor plans, features, and budget.
Related reading: