Last updated on January 15, 2023
Here are the best modular and prefab home manufacturers in North Dakota that can have your home built right now.
North Dakota is famous for its honey and peas. The state has amazing beautiful parks, fresh air, and a welcoming community — it's the best for raising and growing a family. It's also one of the states with opportunities and a great education system.
That aside, North Dakota has a fickle climate as temperature changes fairly quickly. Homes can't just be comfortable and pretty, but they also have to be well-insulated and energy-efficient. Hence, the modular and prefab home building is perfect for North Dakota areas.
With prices below average, prefab homes allow buyers to save even more.
If you want affordable, durable, and beautifully-designed homes in North Dakota, the following manufacturers are worth a ring.
Table of Contents
Marvel Homes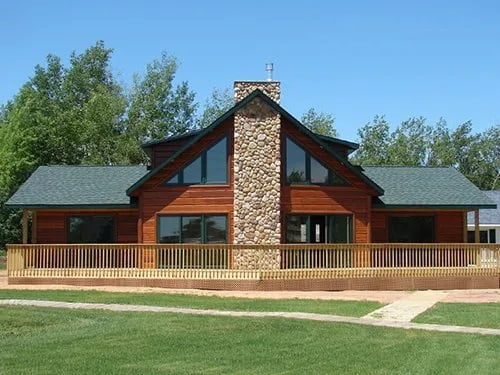 Get a complete modular home and other services from Marvel Homes. The company is family-owned and operated and focuses on providing beautiful homes for the residents of North Dakota. They have several floor plans and house models in their catalog.
The Chalet houses, for example, are gorgeous homes with open spaces, comfortable living quarters, and large glass windows to let all that natural light in. These homes typically have two to four bedrooms, one to four baths, two stories, and have living spaces ranging from 1600 sqft to 3800 sqft.
Loft 4710, a Marvel Chalet home design, has two beds, one full bath, and a total living area of 1232 sqft on the ground floor and 409 sqft on the second floor. It has huge windows and features a long front and side porch, perfect for entertainment and relaxation.
KIT Custom Homebuilders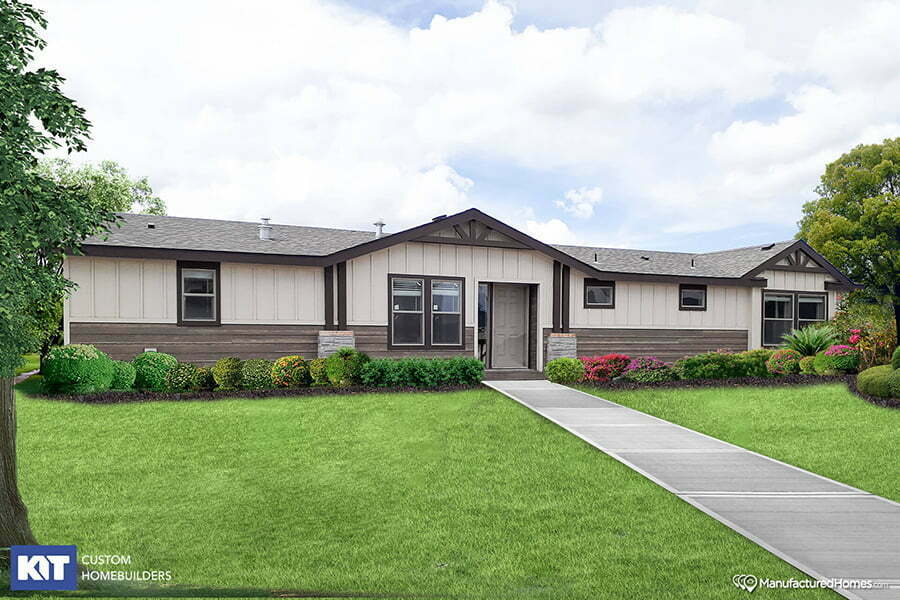 Kit Custom Homebuilders is another manufacturer in North Dakota. It's one of the country's most prominent prefab home builders, with several kit homes in 10 other states.
One of its featured homes is the Grand Manor 6009, with three beds and two baths. It has a total area of 1998 sqft and is one of the first homes in the Grand Manor series. This home features ample windows for natural lighting, interior Barnwood accent colors, an entertainment center, and more.
Centennial Homes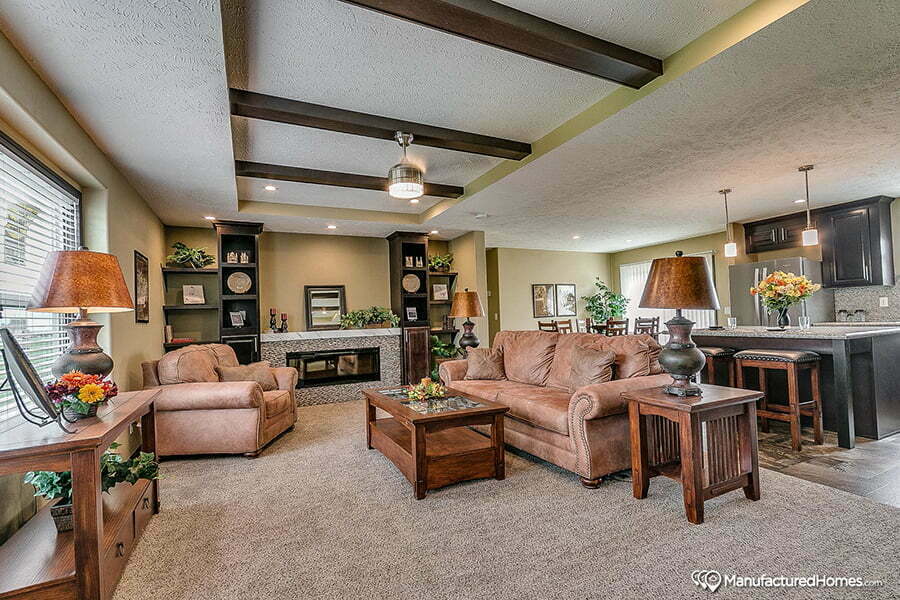 Centennial Homes have three locations throughout North Dakota. This tells you just how in-demand prefab homes in the state are. The company doesn't only provide homes but also financing options for those who are on a budget.
The Mystic Creek is a beautiful Centennial home with three beds, two baths, and a total living area of 1842 sqft. This home is built by Friendship Homes and has all the features of a Friendship standard house.
SK2 Custom Homes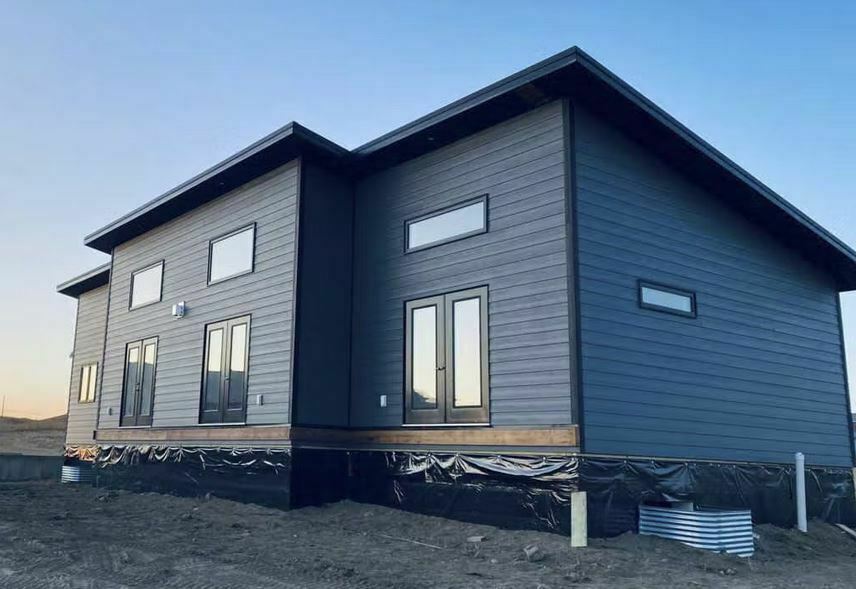 SK2 Custom Homes has been around for so long that it already knows the North Dakota market, the building process, and what the homebuyers need for their homes. All their houses are designed with your location, specifications, and building regulations.
Arizona is a customizable home with three bedrooms, two baths, and a total area of 1550 sqft. It has an optional attached garage too. The home features a spacious great room that leads straight to the foyer or the dining area.
Iseman Homes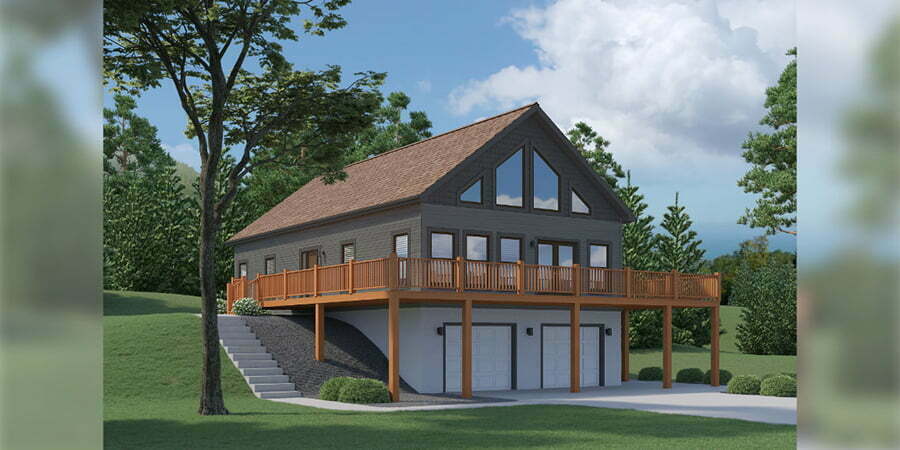 Iseman Homes is one of the country's industry leaders in manufactured home sales. It's a decent-sized company with locations in seven states. Aside from affordability, they take pride in their high-quality and energy-efficient homes.
One example is the North Star Baxter. It has one bed, one bath, and a total living area of 735 sqft. This home is priced at $217,010.00. It has a shared dining and kitchen space. The bedroom is located opposite the living room for privacy.
Dakota Custom Homes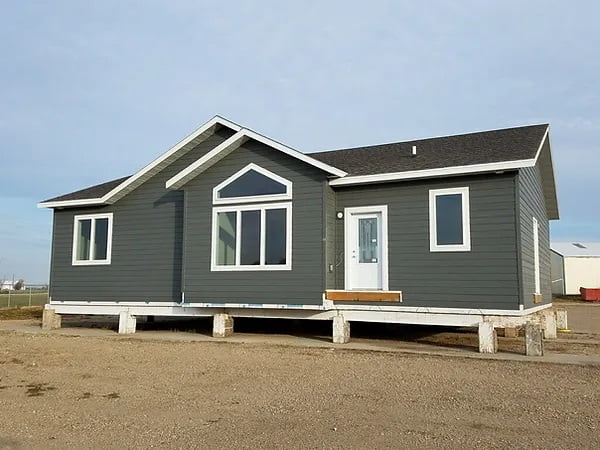 Dakota Homes have quality and custom-made homes that are ready to deliver. Their services include planning and design, construction, and home warranties. The company is relatively young, as it was founded in 2008. However, they've built their name through their core values.
Dakota Homes is a company that works with buyers from the first step and beyond the moving-in day. They have paired with several companies for their appliances, furniture, and other materials.
These companies include Cambria, Woodland Cabinetry, Vector, Northland Steel, and Trim. All these ensure a beautifully-crafted home fit for your family.
Impresa Modular North Dakota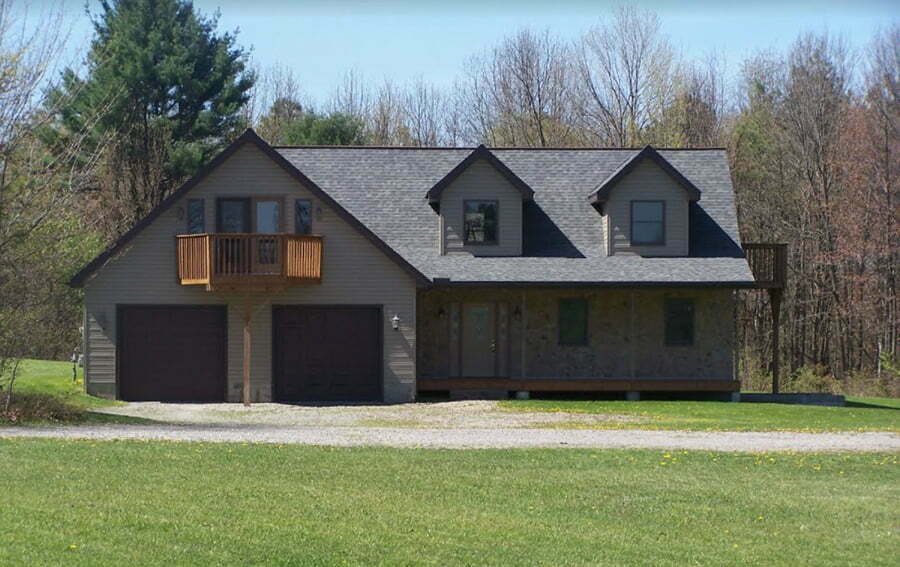 Impresa Modular is a company that takes pride in delivering every customer's dream. They claim to be the only national builder of custom modular homes, and rightfully so, with branches and locations throughout the country.
Alpine is a traditional design home from the Hi-Tech series. It has a total living area of 1210 sqft, two beds, and one full bath. Optional features include green certification and energy star. Check out their Express Project Estimator to see the price of this home.
Champion Home Builders North Dakota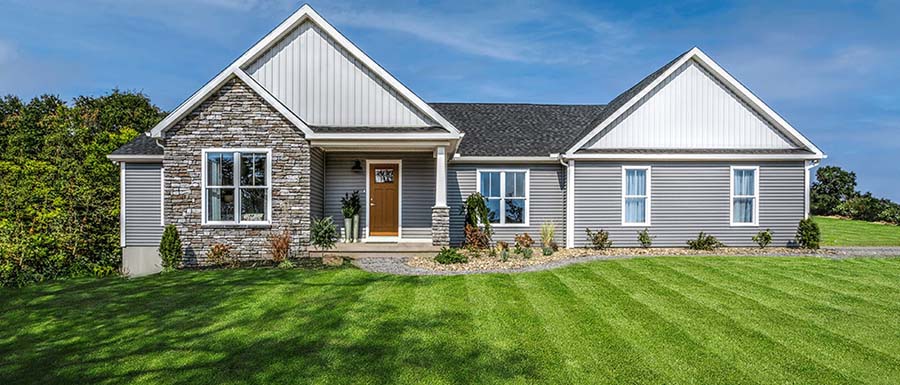 Champion Home Builders is the largest manufacturer of prefab homes in North America. They have manufactured modular, mobile, and park models in their catalog. They offer solutions to modern homes and commercial buildings.
Oddysey is a beautiful home with a minimalistic design. It's perfect for a starting family or one that wants to have their dream home in a few months to a year. The Oddysey 2868 005 is an 1813 sqft home with three beds and two full baths. This multi-section house starts at $277,776.
Kreativ Homes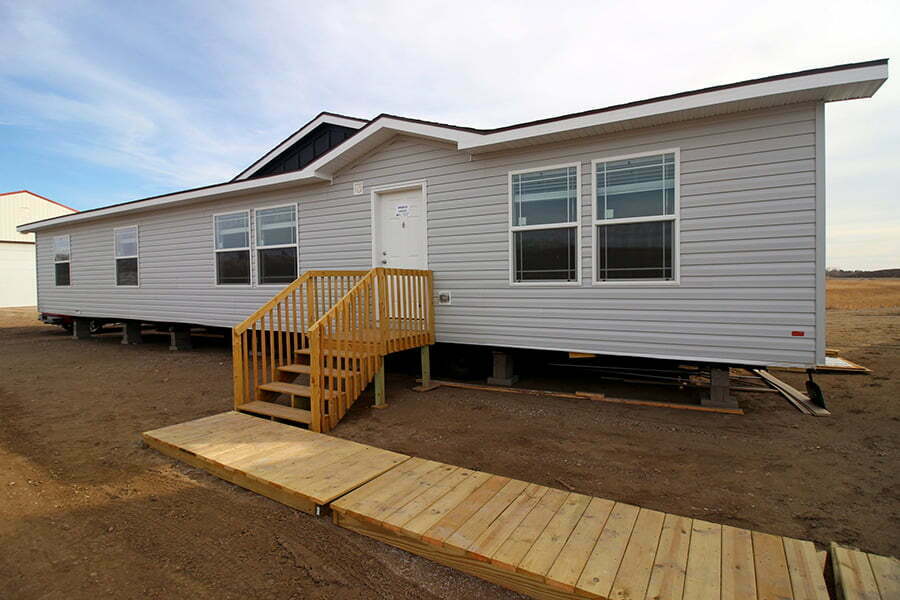 Kreativ Homes is Midwest's best home manufacturer for rural lands and lake lots. The company makes its homes affordable and accessible too for Midwest buyers. They have decades of experience and use this to build high-quality, energy-efficient, and durable homes that last for generations.
The Hendrix is one of their Summer Sale homes with a base price of $205,900. It has four beds, three baths, and a total living area of 1972 sqft. The spacious mast bedroom almost occupies a fourth of the house, complete with full ensuite baths and a walk-in closet.
Liechty Homes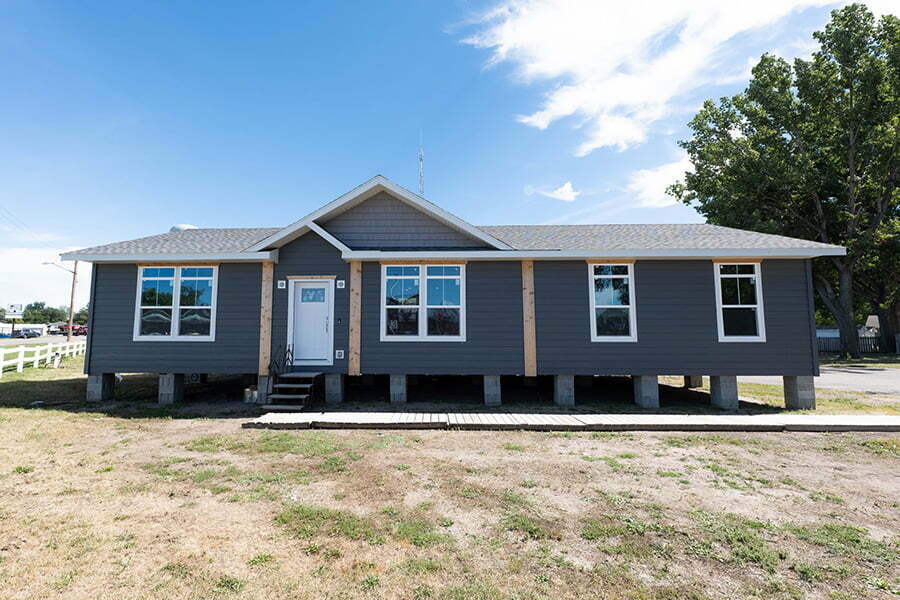 Liechty Homes was established in 1955 and has been around since then. They don't just sell houses, they help families live their dreams in the sanctuary of their homes. They have offices in Bismarck, Jamestown, Minot, Black Hawk, and Duluth.
The Black Haw #10 is a beautiful home to start raising a family. It has three beds, two baths, and a total living area of 1586 sqft. It features a beautiful kitchen with an island and a nook. This home has multiple windows for natural light, space for comfort, and much more.
Anderson Homes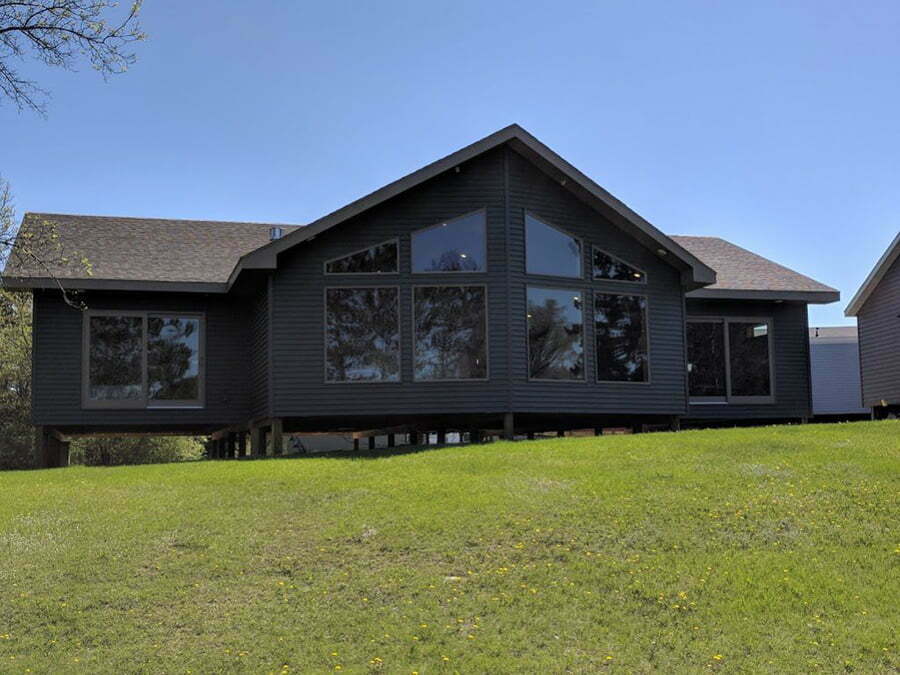 Anderson Homes has been building dream homes since the 1950s. This company was built out of a life-changing trip in Texas. The Andersons stayed in a trailer for three months while traveling Texas. From that, they had the idea to buy trailers and sell them to home buyers.
There are several home plans and models one can choose from. For example, Dynamic Homes – Juniper is a featured home with vaulted ceilings, new birch cabinets, vinyl plank flooring, and more.
It features a floor-to-ceiling window by the front porch to get all that natural light in. There's also the center island to enjoy conversations with friends.
Friendship Homes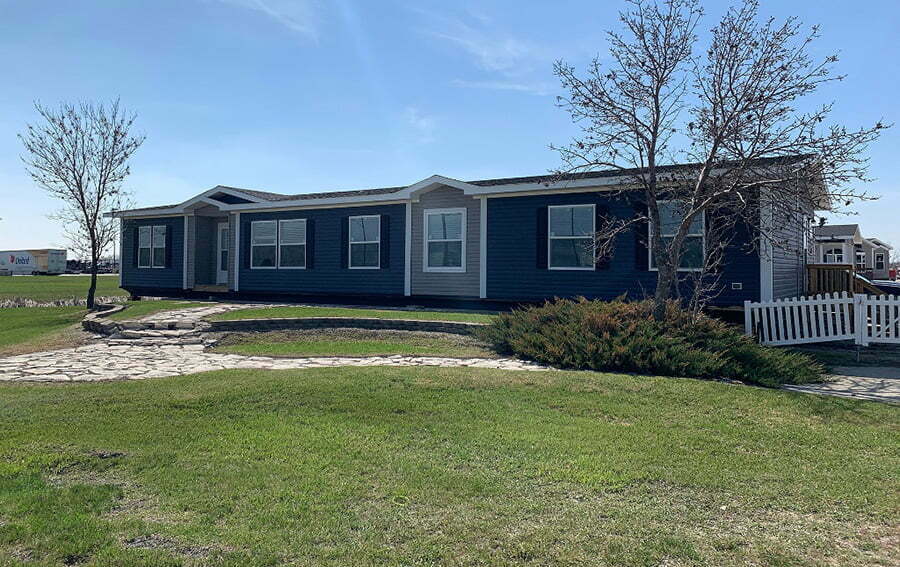 Friendship Homes is the flagship of the CAVCO company. Their homes are fully customizable and are available for all homebuyers anywhere in the U.S. and Canada.
The company continues to improve its home-building strategies to ensure quality and energy-efficient homes. They make allowances, they are flexible with the designs, but don't compromise safety and durability. All these are to ensure that your dream home is within your budget.
Shoreview 184032 is a perfect home for families. It has 1720 sqft space, three beds, and two full baths. The kitchen, dining, and living areas share one space making it easier for you to socialize with family and friends. I am running a few minutes late; my previous meeting is over.
You can request more information, appointment, and price on their site.
Big Mountain Homes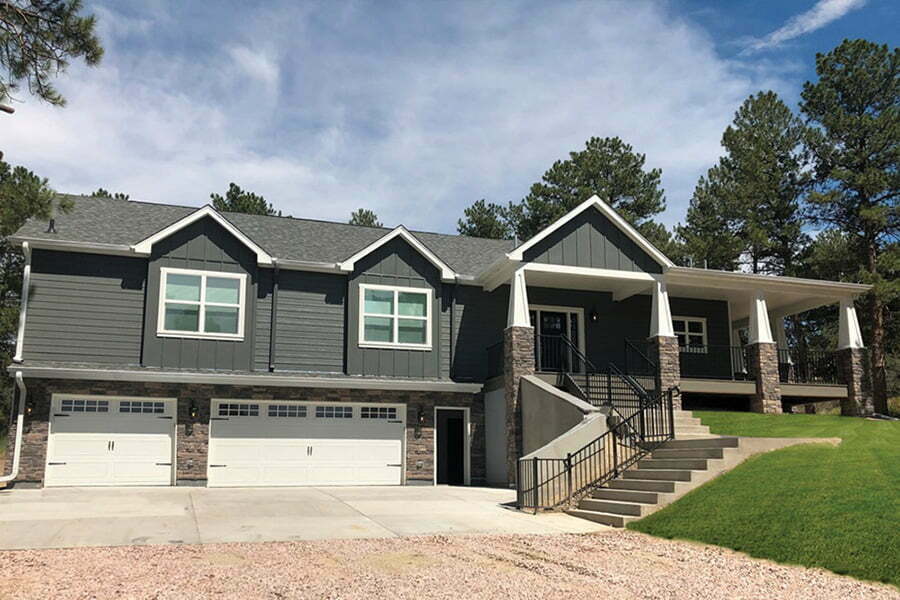 Big Mountain Homes specialize in manufactured and modular homes that fit your style, needs, and budget. The company services buyers from Dakota, Wyoming, and Montana. They have a team of professionals who'll stay with you from the start and beyond moving in.
The Eldora is a ranch-style home with a total area of 2554 sqft. It has three bedrooms, two full baths, and one-half bath. This home gives you several options, including an alternate kitchen with a cooktop and oven, an alternate grand bath, an alternate grand shower, and more.
Dynamic Homes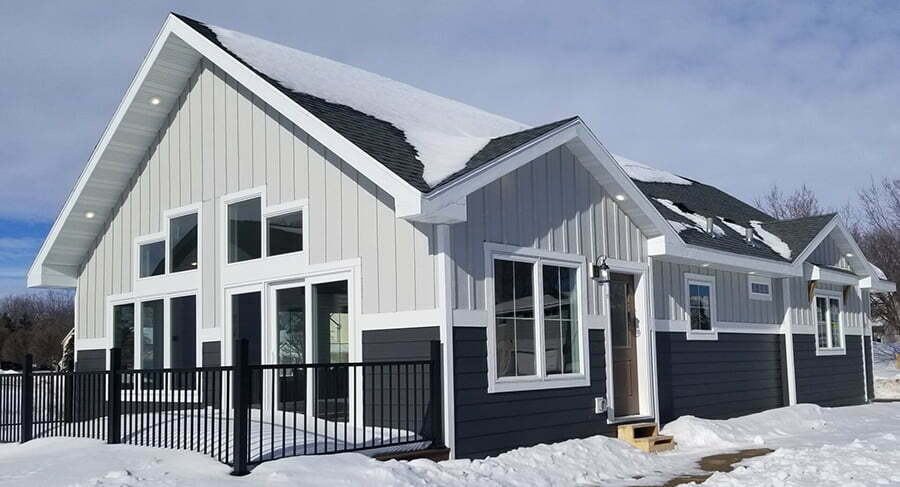 Dynamic Homes is an authorized dealer of manufactured homes in Ohio. Their excellent staff lets you own the home of your dreams. They build exceptional homes with exceptional attention to detail. Their professional and experienced craftsmen only create quality homes for you.
The Chalet-Clearwater has a total space of 2508 sqft, three bedrooms, two full baths, and one-half bath. They also have other home designs, including tiny homes, cottages, split levels, etc.
Barnesville Homes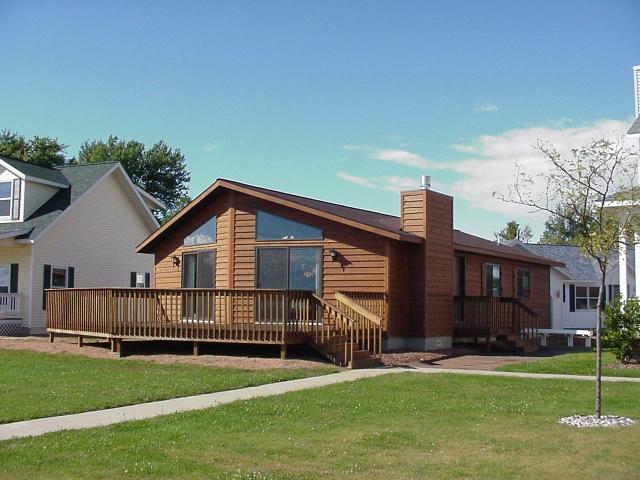 Barnesville Homes is an exclusive Wisconsin-based dealership serving homebuyers in Minnesota, North, and South Dakota. The company has over 80 years of combined experience in house building and providing the dream homes for many residents in Wisconsin.
The limited floor plan allows all its staff to focus on mastering every design, ensuring that all the needs and specifications are met.
For example, their loft homes with five different size options can have two to four bedrooms and one to three baths—floor areas range from 1288 sqft to 2188 sqft.
Related reading: