Last updated on December 18, 2022
These are the most reputable prefab home manufacturers in South Dakota today. Read on!
South Dakota has distinct seasons, so the prefab homes manufactured here are well-suited for any weather. Below-average housing prices here make prefab homes even more affordable.
One of the best things about prefab homes is their flexibility. Due to this, it's easier to custom-make it based on the location, weather, budget, preference, and more.
With all the companies in South Dakota, it's not difficult to find your prefab home and deliver it straight to your location. It is not difficult to deliver modular homes to most lands of the state.
Table of Contents
Centennial Homes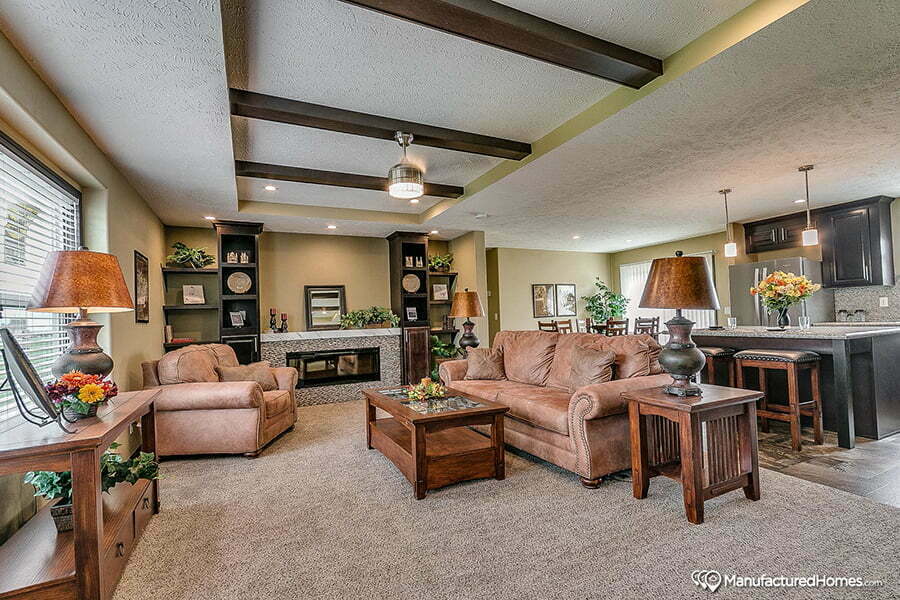 Centennial Homes is a trusted manufacturer of prefab homes in South Dakota. It has three locations in the area: Aberdeen, Sioux Falls, and Rapid City. Your manufactured home will be delivered safely and efficiently wherever you are in the state.
Centennial Homes make it easy for you to find your dream home. One of their featured houses is in Weston. It's a two-section home built by Friendship Homes. This home has three beds, two baths, and a total living space of 1439 sqft.
It's designed for a mid-size family and features a spacious primary bedroom separate from the guest and family rooms. There's also the large living room and the kitchen with all modern appliances.
River Bluff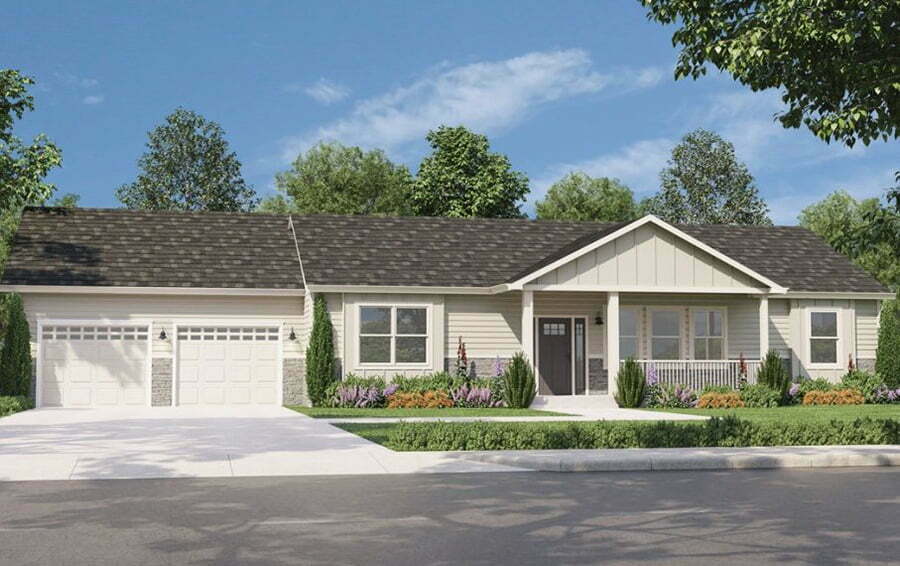 River Bluff is South Dakota's custom home manufacturer. They are a go-to company when it comes to finding modern homes that are built for generations to come.
They also partner with other reputable manufacturers to give their clients more options. The company works with the following:
BonnaVilla Homes
Northstar System-Built
Heritage Homes
Family Built Homes
Champion Homes of York
Bellavista or Hazel is a three-bedroom home with two baths. BonnaVilla builds it; thus, it has all the standard features of BonnaVilla homes. It's designed for comfort and affordability without compromising style.
Western Housing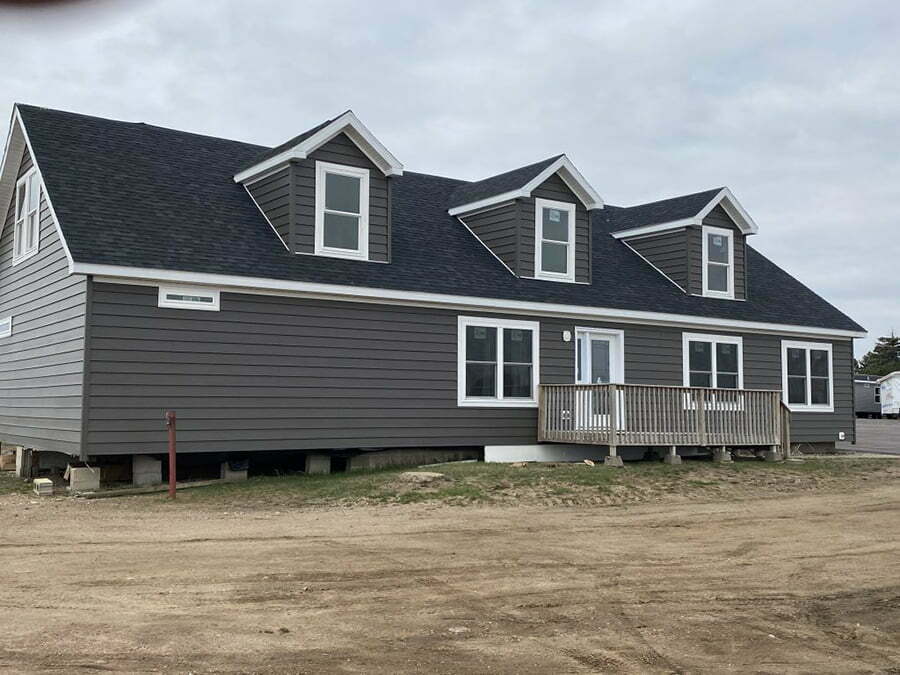 Western Housing is one of the first choices for high-quality and affordable homes in South Dakota. They have floor plans depending on your lifestyle, purpose, and budget. It's been in the industry since 1972, and today, it continues to give its customers options from tiny homes to executive homes.
The Commodore is a featured modular home with 1800 sqft. It has three beds and two baths and gives off a cozy feeling when you walk into its foyer. It has spacious bedrooms and a large living area perfect for entertaining families and guests.
Iseman Homes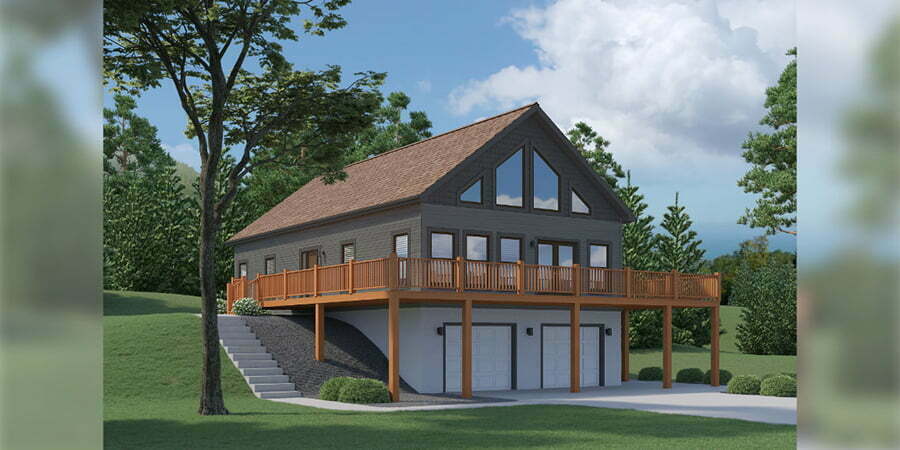 Iseman Homes aim to help you find your dream home and fulfill the ultimate American Dream. They have several locations throughout the US and within the state. Delivering your prefab home is not a hassle! Being an industry leader, Iseman Homes continues to build affordable and energy-efficient prefab homes for families.
The Anniversary home, for example, is a beautifully designed house for a mid-size family. It has three bedrooms, two baths, and a total living space of 1944 sqft. The starting price for this home is $265,175.
Foothills Homes

Foothills Homes is another reputable modular, manufactured, and mobile home manufacturer in South Dakota. They have an excellent team of professional builders and customer service people ready to guide you through the process from beginning to end.
One of their model homes is Champion N961. It has three beds, two baths, and a total living space of 1600 sqft. It has carpeted floors, a spacious living area for family nights, and a kitchen with cabinets and an island. Check the site for the price quotation.
Friendship Homes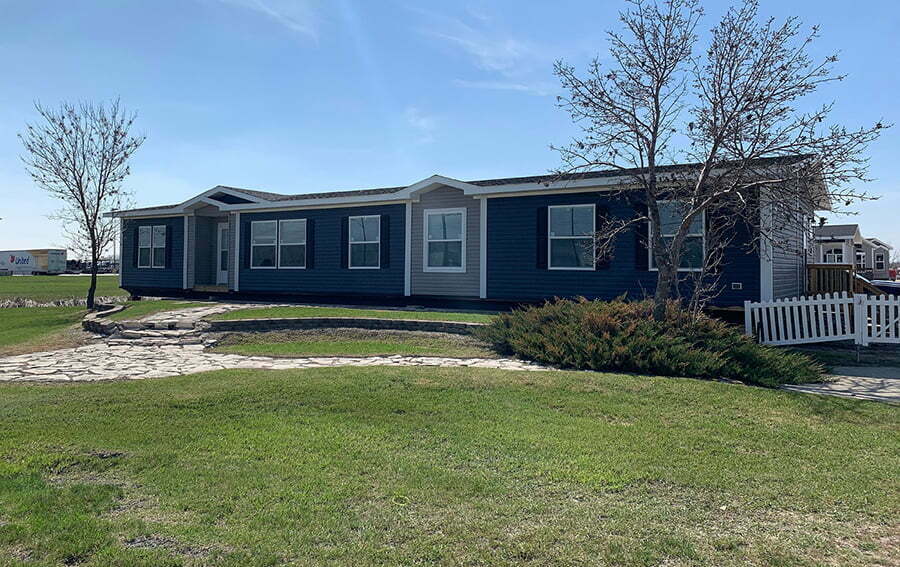 Friendship Homes is where you go if you're looking for Centennial Homes in Sioux Falls. Their homes are built according to three factors – durability, style, and comfort. Their contemporary prefab homes are manufactured using state-of-the-art building approaches.
The Mountain Lodge 185015 is a featured home with three beds, two baths, and a total space of 2315 sqft. This is a double-wide home and part of the Showcase series. It features a family room, a separate living room, a utility area, and more.
You'll also love the quaint little foyer, credenza, and covered porch!
DVLY South Dakota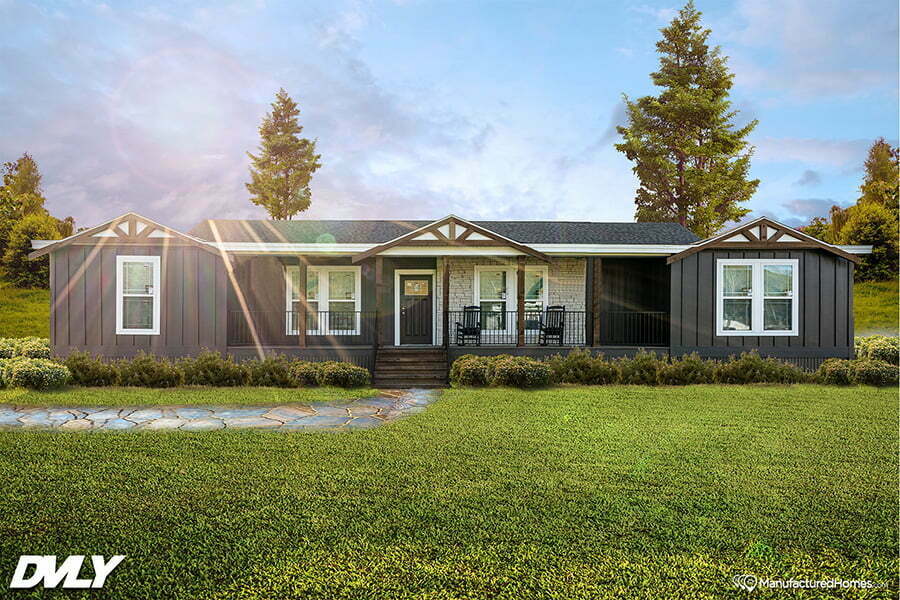 DVLY, or the Deer Valley Homebuilders, is your trusted manufacturer in the country with locations all around. They also teamed up with other reputable names to ensure they have the home design you want. Their extensive catalog makes picking a worthwhile experience.
The Zemira Home is part of their Sun Valley series. It's an impressively-designed home with three beds, two baths, and a total living space of 1920 sqft. It features an expansive living area that leads to the chef's kitchen. This home is a paradise for those who love to cook and feed their families with great dishes!
Big Mountain Homes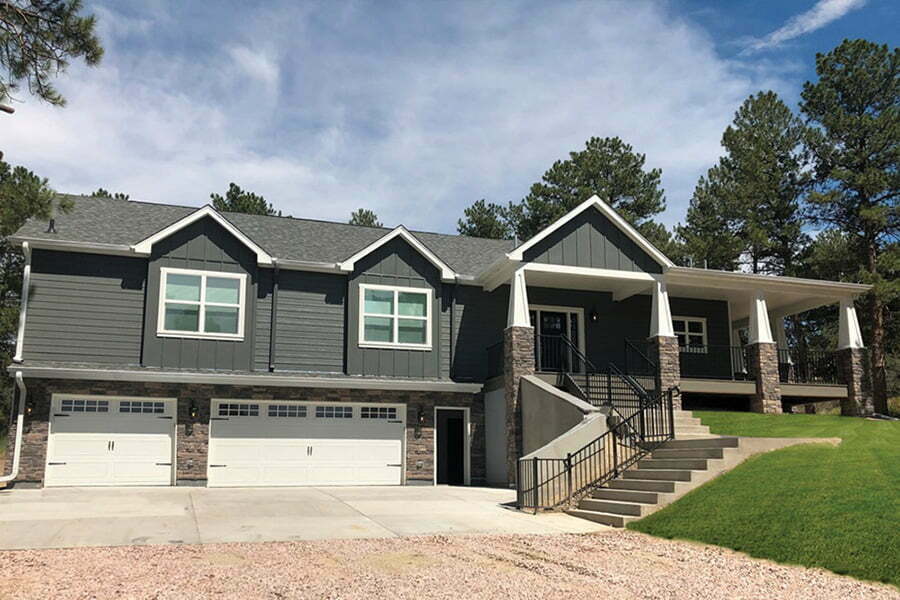 Big Mountain Homes focus on building manufactured and modular homes. Each manufactured structure is based on the client's needs, lifestyles, and budgets. The company serves customers from Wyoming, Montana, and other nearby areas.
One of their featured homes is Sequoia. This has four bedrooms and three baths. The total living space is 2255 sqft. This home is perfect for big families. It has a spacious living room, a separate morning room, and another family room. Talk about bonding!
Majestic Homes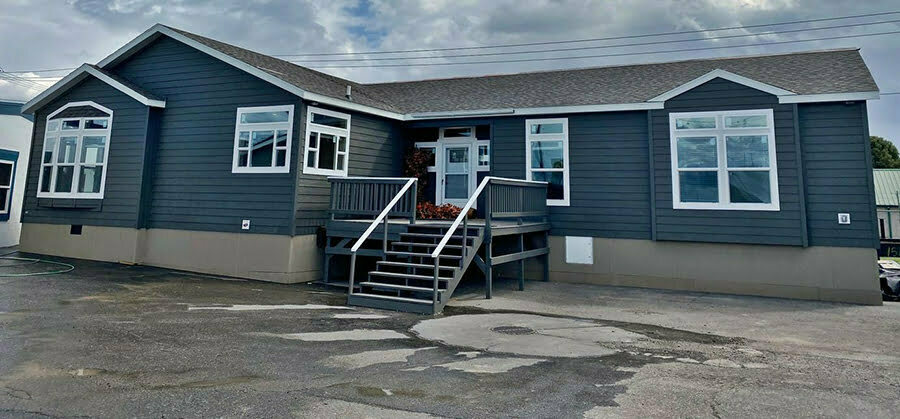 Majestic Homes opens doors for homebuyers dreaming of owning their first homes. They bring premium construction at an affordable price. Their homes are available for customers in Montana, North Dakota, South Dakota, and Wyoming.
They have several home plans available for you to choose from. Schult M328 is a Clayton Home with a total of 1162 sqft. There are two beds and one bath. One of its selling features is the bar counter in the kitchen area, which is perfect for entertaining guests and families.
Little Sweet Homes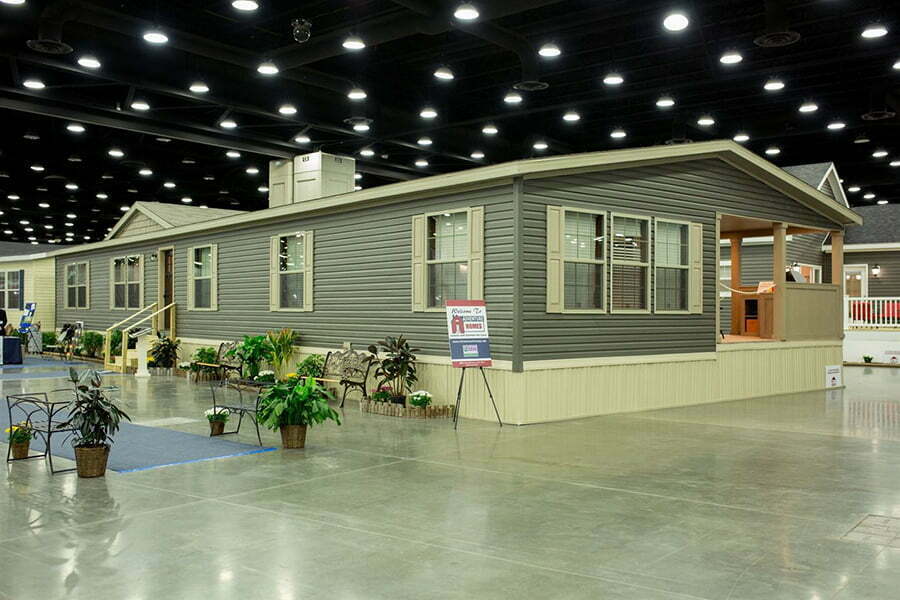 Little Sweet Homes is a premium company for luxurious prefab homes. Here, luxury meets affordability. They have customizable floor plans and an endless selection of furniture and decor.
Whitehouse is a featured home with three bedrooms and two baths. The perfect house for a mid-size family. It was awarded as the Best New Manufactured Home Design. This home has 1800 sqft and has an open-concept design with a separate dining area. Check out all the other upgrades available for you on their site.
Suburban Prefab Homes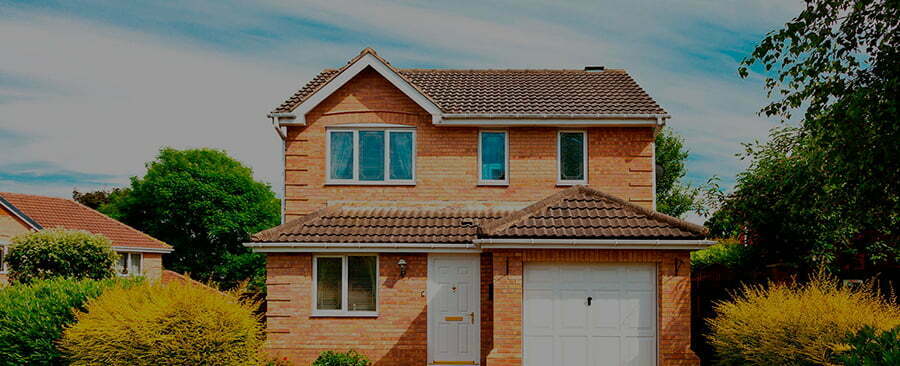 Suburban Prefab Homes is not only about residential structures but also commercial buildings. They have a staff ready to help make informed decisions on the best home for your family. Prefab homes are not just affordable, but they also have less impact on the environment.
Custom Touch Homes
Custom Touch Homes do not build structures; they build homes customized to every client's needs and wants. They are based in Madison, South Dakota, but they deliver homes across the state.
The company has been in the manufacturing industry for more than 15 years. Thus, they have the experience, the right team, and the partners to provide the best home to achieve your American dream.
Dover is a single-family home and is part of the Liberty series. It has three beds and two baths and a total living space of 1680 sqft. Reach out to their team for a price estimate.
Dakota Land Homes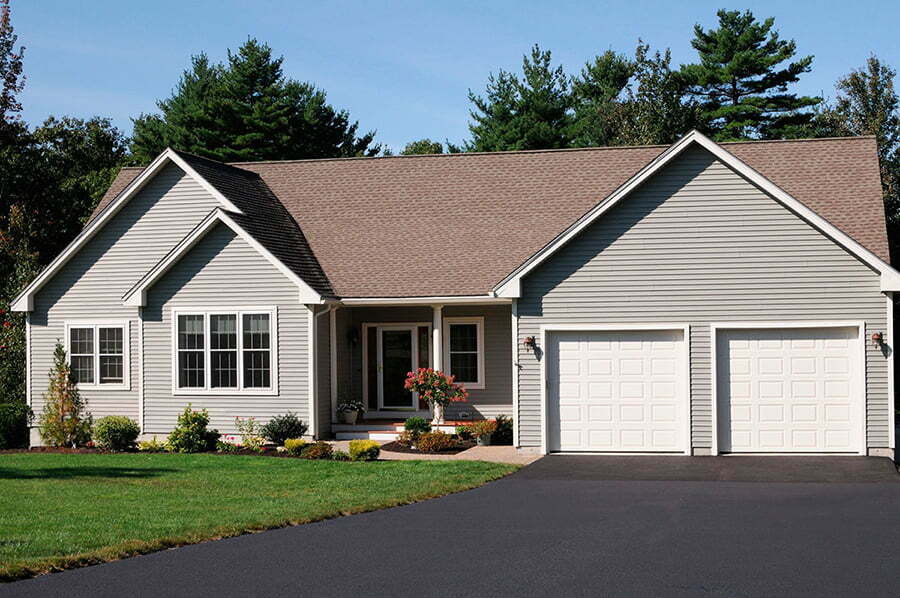 Dakota Land Homes has been a manufacturer in South Dakota since 1986. You've got many options with Dakota Land Homes. There are single-section, multi-section, North Dakota, commercial use, and closeout prices.
Home 6 – plex is a multi-section home available for you. It's now in the sales lot and ready for you to check out. Magnolia built it in 2010 with 1792 sqft, six beds, and six baths. The home shared a common kitchen, living room, and laundry.
BestGen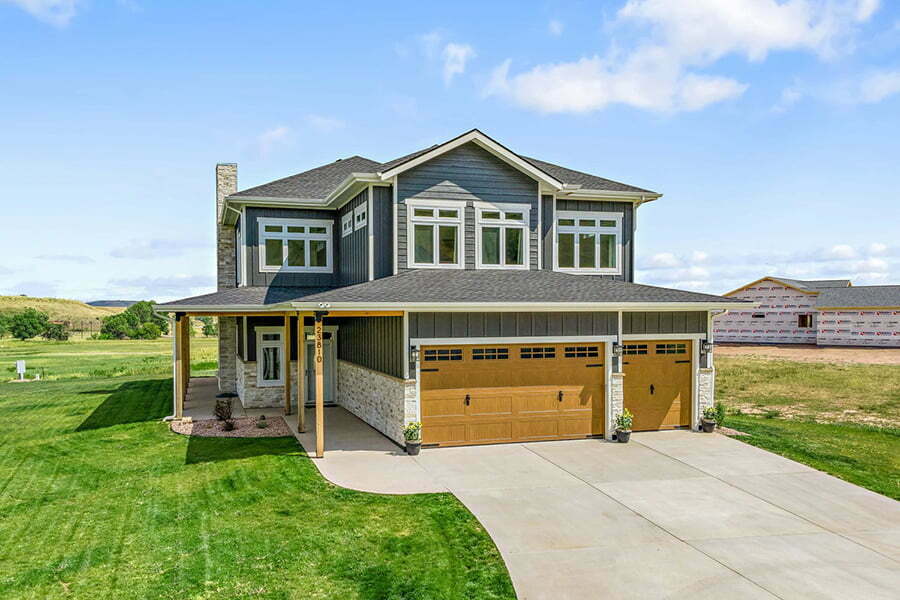 BestGen is made up of a team of builders, developers, and innovators who all aim to help and uplift communities through sustainable homes. They make your visions come to life, homes where your family grows, create experiences, and build memories.
Yankton is a classic and elegant home. It's roomy and accented with trey ceilings, airy vaults, and angled walls. Everywhere you look, every part of the house is built to perfection. This home has three beds, two full baths, and one-half bath. It has a total living space of 2350 sqft.
Marvel Homes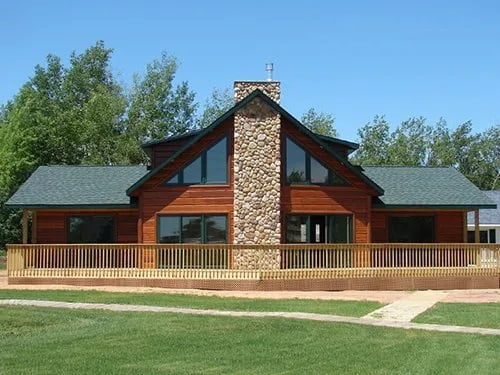 Marvel Homes is a manufacturer that offers all the home services you need. They have consultants committed to giving you the experience of a lifetime. This is where you find a one-stop shop for things related to prefab homes in South Dakota.
Loft 4720 is a chalet home. It has three beds, two baths, and a total area of 1232 sqft on the main level and another 546 sqft on the upper level. This is a perfect home for those who live for the outside scene. It has a wide porch for all your BBQ nights and other events!
Impresa Modular South Dakota

Impresa Modular continues to be one of the country's largest manufacturers of prefab, mobile, and modular homes. Their styles vary from traditional, log homes, cabins, chalets, coastal, contemporary, and more.
They also have an efficient way of letting your pick your dream home based on your preferred category, style, living space, and the number of beds and baths.
The Alpine is a featured home. However, this home is only available in select locations. This house is a traditional style home from their Hi-tech series.
It has 1210 sqft of living space, two bedrooms, and one bath. It features a foyer that opens to the storage and the zipper level. There's also a huge living space, dining, and kitchen.
Clayton Homes South Dakota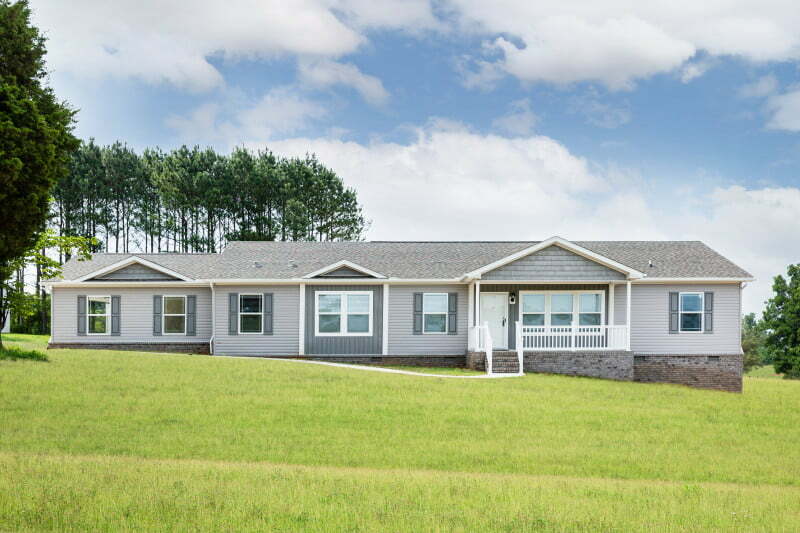 Clayton Home is an independent retail location with several stores and facilities throughout the US, including South Dakota. It has five stores in this state (Black Hawk, Mitchell, Pierre, Rapid City, and Sioux Falls).
They have a category of homes that makes choosing a home for your family quicker. There are farmhouses, homes under $100K, and homes with front porches.
The Powerhouse is a three-bedroom home with two baths and a total living space of 1165 sqft. The price starts at $80K. It's a cozy home with a beautiful kitchen and space-efficient built-in cabinets.
Another affordable home in their catalog is the Anniversary 76. The starting price for this home is $80K. It has three beds, two baths, and a space of 1190 sqft. It's perfect for a mid-size family looking for their dream home.
Champion Home Builders South Dakota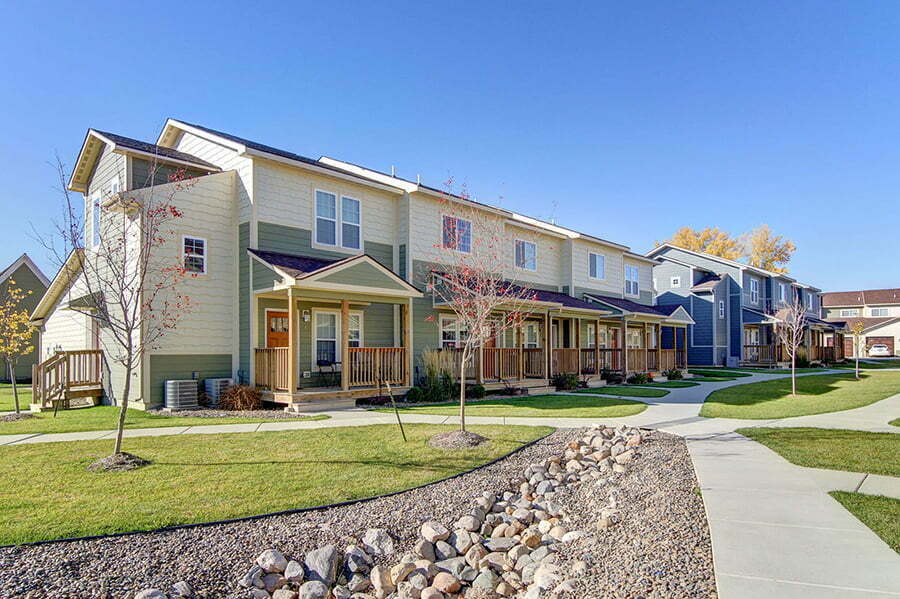 Champion Home Builders has been in the industry for decades. They've amassed a client base and experience building high-quality, affordable prefab homes. Their homes are found throughout the US and in Western Canada.
One of their traditional homes is the Advantage 1680 265. This home has 1072 sqft, three beds, and two baths. It's a single-section home. All the rooms are located at the other end of the house. At the same time, the living area, dining, and kitchen are all in the front parts of the home. It also features a beautiful covered porch.
Related reading: