Last updated on January 17, 2023
Here is the list of the best manufacturers of modular and prefab homes in Utah. Read on!
Prefab homes are more popular today for many reasons. Among the major reasons is affordability. Utah is one of the most expensive states nationwide. Naturally, people here are looking for more affordable options. Prefab homes also offer more customization opportunities for the owners.
Prefab home manufacturing offers a big opportunity to get cheaper housing in Utah. This is because the very distinct climate of the state (scorching summers and freezing winters) is demanding for housing quality. But also, the state's housing prices are among the most expensive nationwide.
Check out this digest of manufacturers of more affordable prefab homes in Utah.
Table of Contents
Elite Housing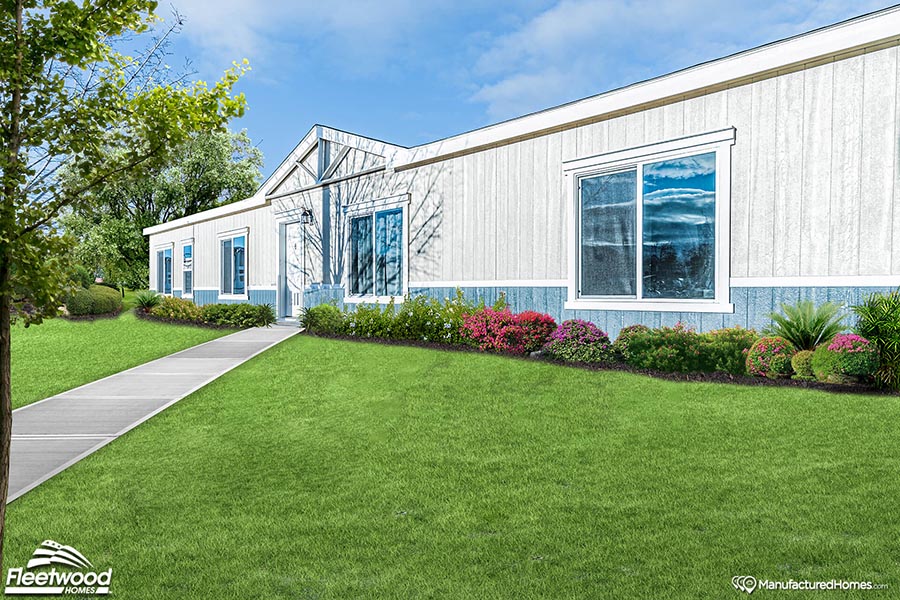 Meet your new home in Elite Housing. It's one of the best modular home manufacturers in the state, offering you the best value for your money. their team aims to develop an understanding of what the clients like to create a specific home for every customer.
One of their featured homes is the Broadmore series, built by Fleetwood Homes Nampa. This is a three-bedroom and two-baths home with a total living space of 880 sqft. This single-section home had a primary bedroom away from the guest room and other house parts. It's your ultimate private cove.
This home is customizable and available with a two bedrooms version and a much bigger living area.
DVLE Utah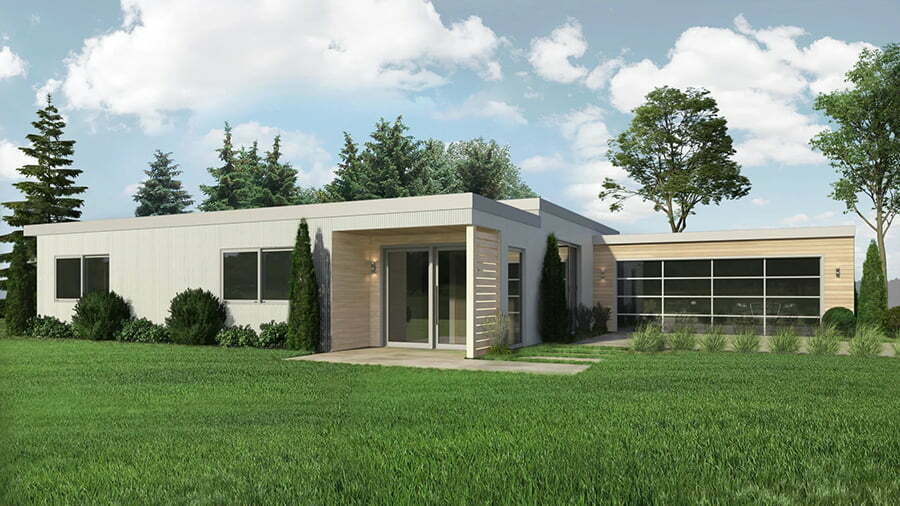 DVLE is your luxury home manufacturer in Utah. They have high-end prefab homes built using only the highest quality materials. DVELE is focused on experience, sustainability, and beauty. They have mini-homes, single-story, and multi-story dwellings.
For example, their single-story homes are beautiful bungalows perfect for growing families. They are accessible to people of all ages. These homes feature kitchens with modern appliances.
The Windermere is a two-bedroom single-story house with two modules and one bath. It has a total living space of 1282 sqft. Another example is Beaufort, a larger home with 1553 sqft of space, three beds, and two baths. Similarly, it also just two modules.
Iron Town Homes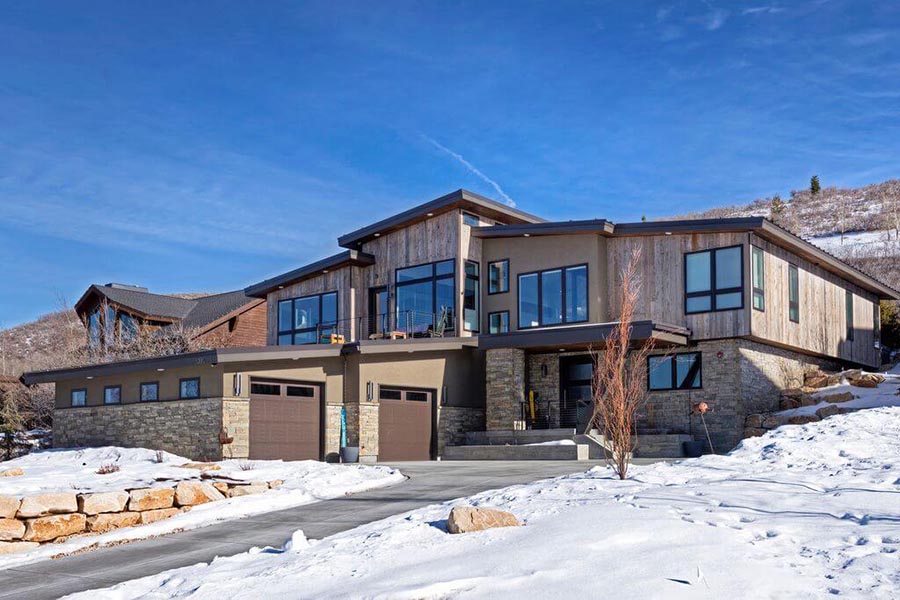 Iron Town Homes is a fifty-year-old company whose been an industry leader since its founding. Aside from residential home structures, they also dabble in commercial projects. For their homes, they have multi-family houses and their very own Sledhaus or ADUs.
The SLEDhaus is a 572 sqft main level and 222 sqft loft area. All in all, it has a total living space of 794 sqft. This tiny home features a full-sized kitchen, bath, deck, and a private primary bedroom. Another beautiful feature is the rear deck and patio door for that outdoor experience.
BluHomes Utah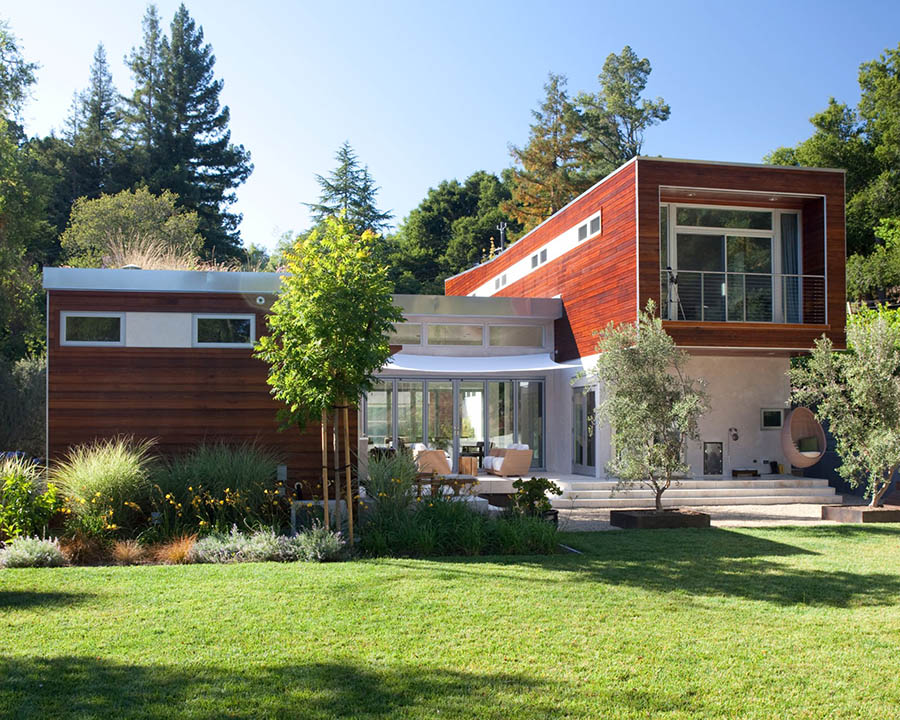 BluHomes is the manufacturer of modern prefab homes in Salt Lake City. The company is an unparalleled choice due to its resilient, health-promoting, and stunningly modern homes. They have a seamless process. Thus, you're confident of a great experience from the beginning to the end.
The company has four types of homes, the Breezehouse 2100, Origin 1900, Origin 1000, and the Cabana 600. If you're looking for a home for a big family, then the Breezehouse is for you. For starting families, young professionals, and bachelors, the Cabana 600 is perfect for you.
The Cabana 600 is a one-bed and one-bath home with a total living space of 605 sqft with a starting price of $250K. It's a modern and elegant cabana that can work as an ADU, an extra living space, an outdoor office, and more. It has a kitchen with all modern appliances and more.
KIT Custome Homebuilders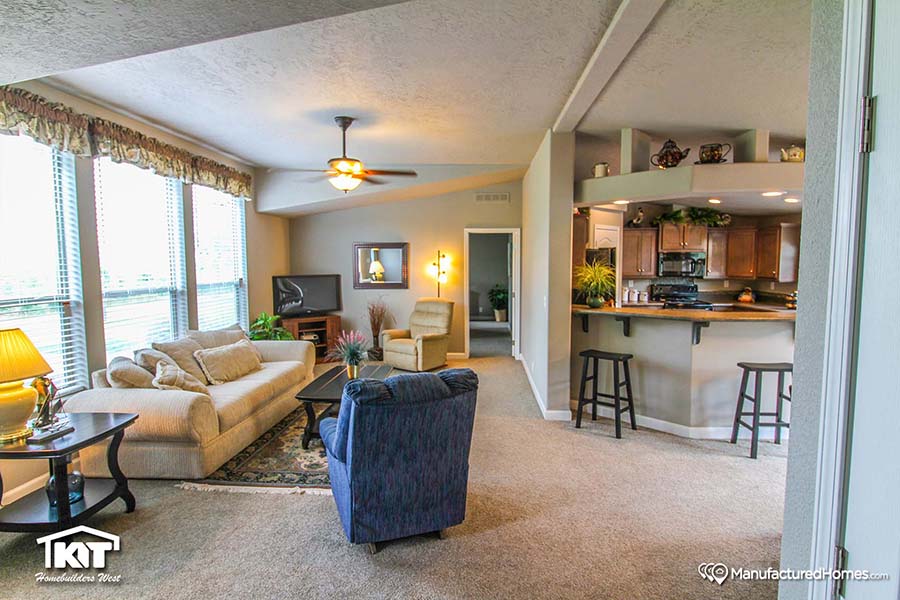 Kit Custom Homebuilders has two locations in the state, one in Salt Lake City and another near Vernal. They also have other sites throughout the country, including California, Colorado, Oregon, and more.
The Cedar Canyon is a 2242 sqft home with three bedrooms and two baths. It has a formal foyer and an arched opening giving you all that elegance and classic vibe. It has a modern chef's kitchen, a huge workspace, and built-in cabinets.
Another home is the Grand Manor with 1998 sqft space. It's smaller in size but is equally stunning and impressive. It has three beds and two baths and is the first home in the Grand Manor series. The huge glass windows give you access to all that natural light!
Impresa Modular Utah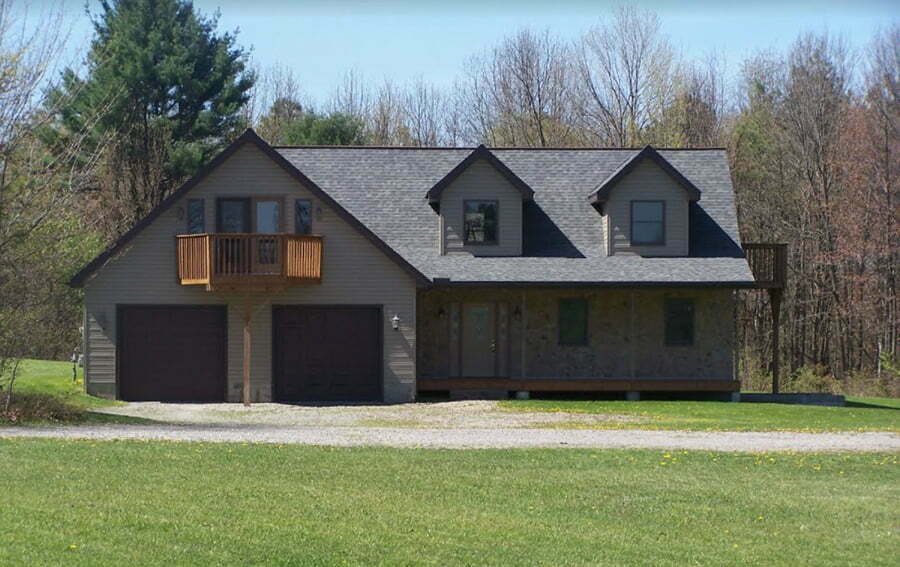 Impresa Modular is your go-to manufacturer in the country. They are one of the biggest companies with extensive home styles and types. They have branches and centers throughout the US, making it easier for you to buy and get your home delivered wherever you are.
Impresa Modular has several home types: traditional, log homes, cabin, chalet, coastal, contemporary, tiny houses, and more.
One of their popular single-story homes is the Ranch chalet. It's a traditional home and part of their Presidential series with 1568 sqft. It has three bedrooms and two baths. There are also additional optional features such as green certification and energy star.
Champion Home Builders Utah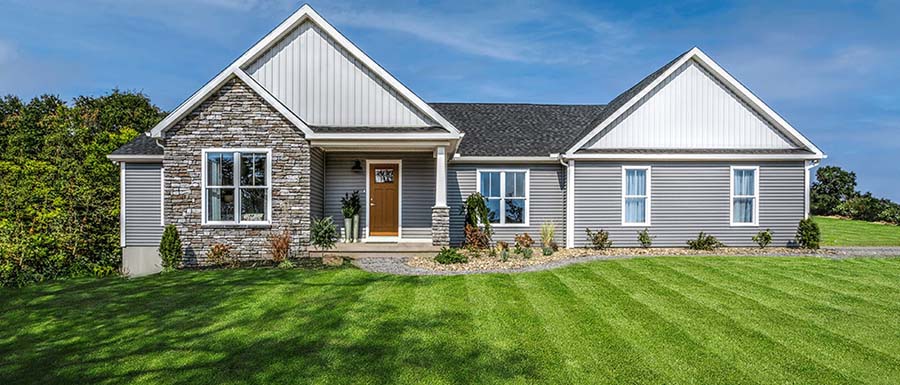 Champion Home Builders is another reputable manufacturer in the state, with two locations in Salt Lake and Springville. The company has a team of professionals to help make the best decisions for your home.
If you're looking for a tiny home, they have ADUs for you. The Genesis 560 ADU is a 560 sqft home with one bed and bath. It has ample living room space, a dining area, and a quaint kitchen. The bedroom is a few steps away from the living area to give you more privacy.
Another model is the GS AD1. This tiny home has 788 sqft with two bedrooms and one bath. It is a multi-section home built with federal building codes in mind.
Factory Homes Outlet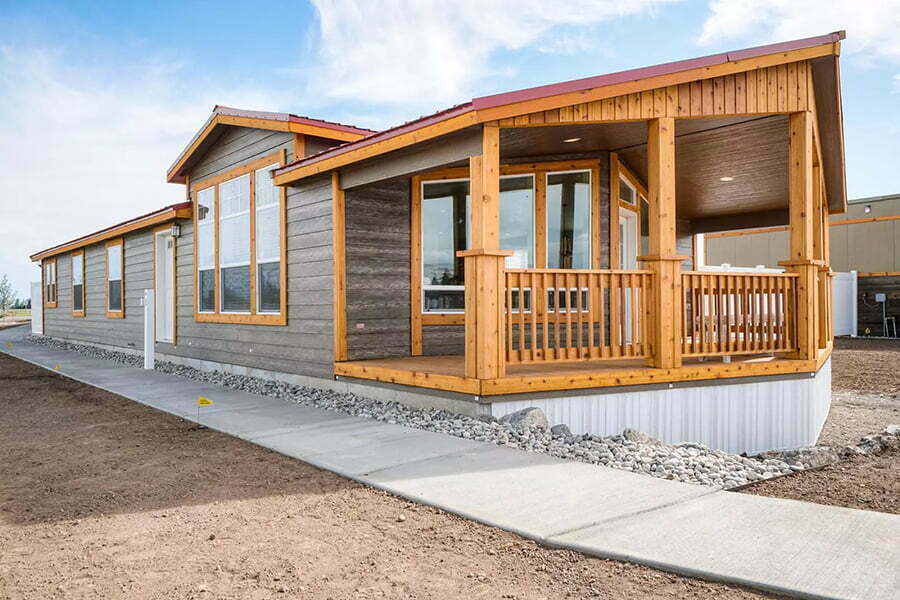 Factory Homes Outlet offers efficient and affordable homes. They have an extensive list of homes, from tiny houses to large family homes. Their teams have been around the industry for over three decades and have the experience to make a quality home that lasts for generations.
They have homes based on styles, prices, sizes, and more. The Barrington 28663B is a beautiful single-section home with three beds, two baths, and a total living area of 1760 sqft. The starting price is $176,296. Check out the site for all the features.
Vurtical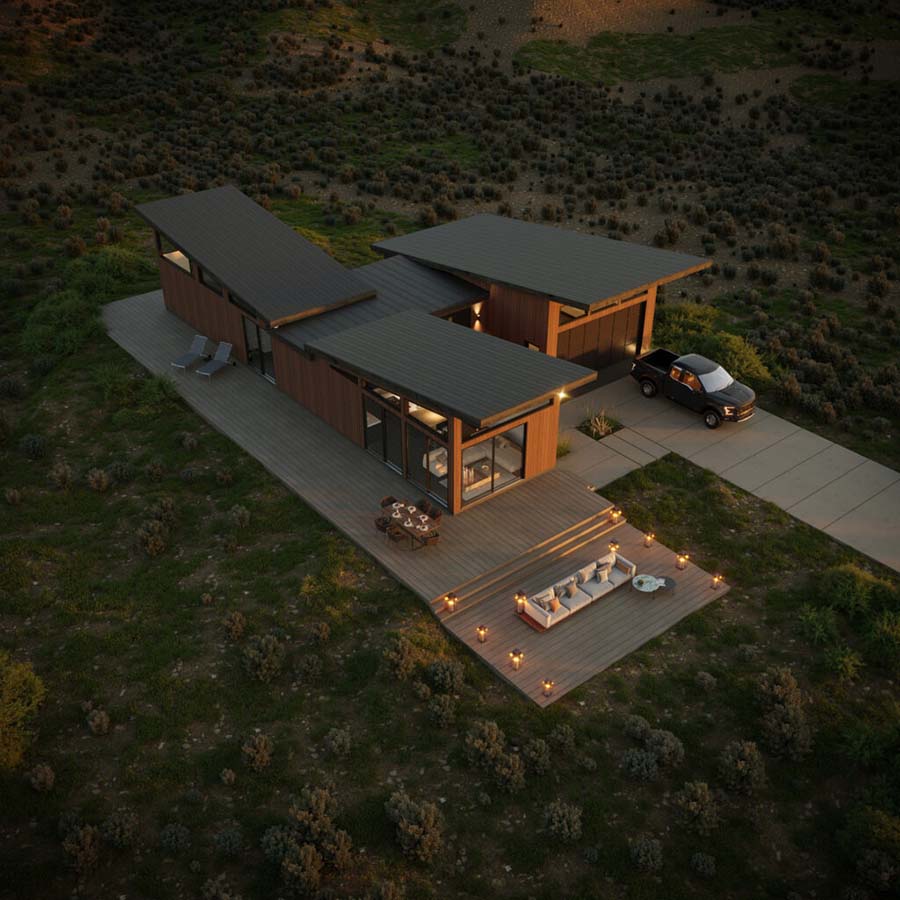 Vurtical was created in 2006, and the since then, the company has continued introducing affordable but high-end homes. These homes use fewer building materials and, thus, have less waste. The company is based in Salt Lake City, Utah. You will love the rustic and modern designs of their homes.
Helix is smaller than the other house plans but has all the luxuries of a beautiful grand home. It has a total living space of 1572 sqft, two beds, and two baths. The starting price is $695K. The floor plans emphasize minimalistic living, with all the natural light coming in through the wrap-around deck.
Another featured home is the Alpine, a bigger and more modern home with a starting price of $747,900. It has a space of 2542 sqft with two beds and two baths. It's perfect for a mountain-side location giving you all that view. The home has a double A-frame design adding height to your home.
Modal
Modal is yet another reputable name in the home manufacturing industry in Utah. The company builds small but smart homes. The company redefines low-cost, minimal, and modern living.
One of their featured studios is Modal 00. A studio but designed to maximize all the space. It's also the most practice among the studio designs in the catalog. The idea is versatility and simplicity. This model has a total living space of 338 sqft with many features.
CareFree Homes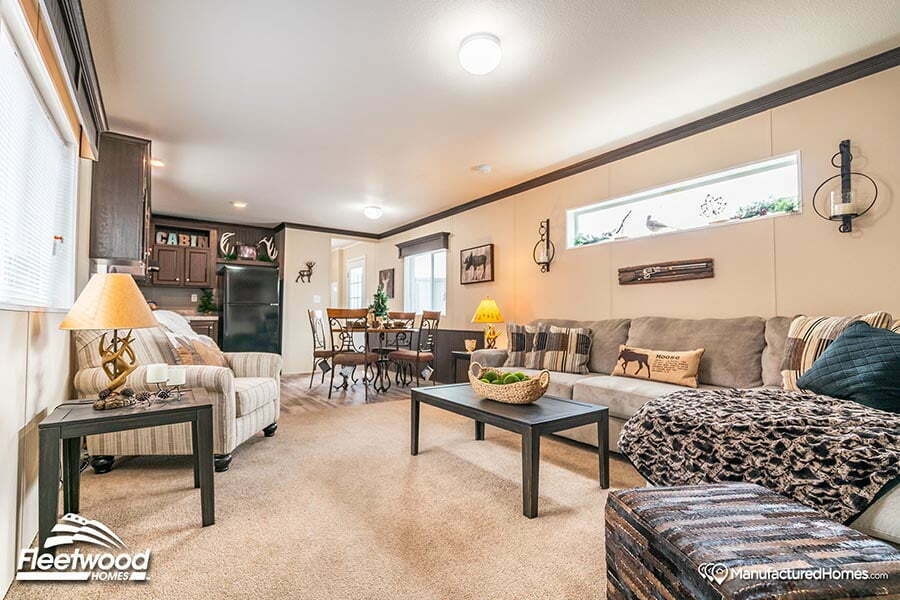 Carefree Homes has provided manufactured homes to families in the Western United States for over 40 years. The company is now a go-to destination for those who are looking for manufacturing and modular homes. Their homes are available in locations such as Idaho, Arizona, Colorado, North Dakota, and more.
One of the featured homes is the Grand Manor 6009, built by KIT Custom Homebuilders. This has 1998 sqft, three beds, and two baths. It has all the standard features of a KIT Custom home. There's the high flat open-beam ceiling, glass-panel walk-in tile shower, entertainment center, and others.
ZipKitHomes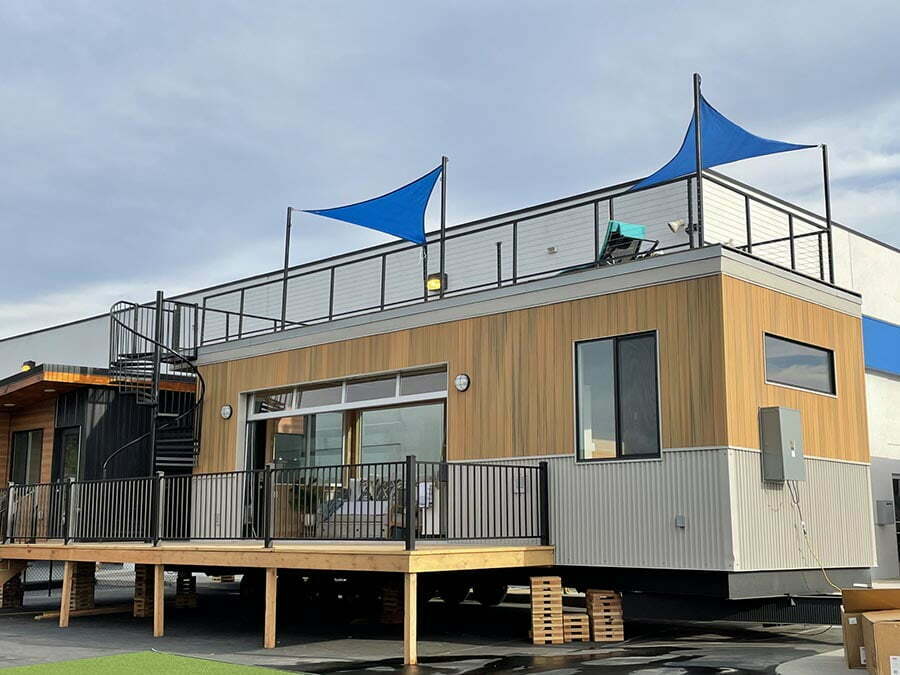 ZipKitHomes is how you get your dream home much faster! The company is an affordable solution for today's expensive housing. It's also perfect for those who want to invest in homes and turn them into rentals, vacation homes, and more.
One of their featured homes is the Yellowstone Pod, with 756 sqft of space, two beds, two baths, a loft, and a rooftop deck. The starting price is $176,900.
WheelHaus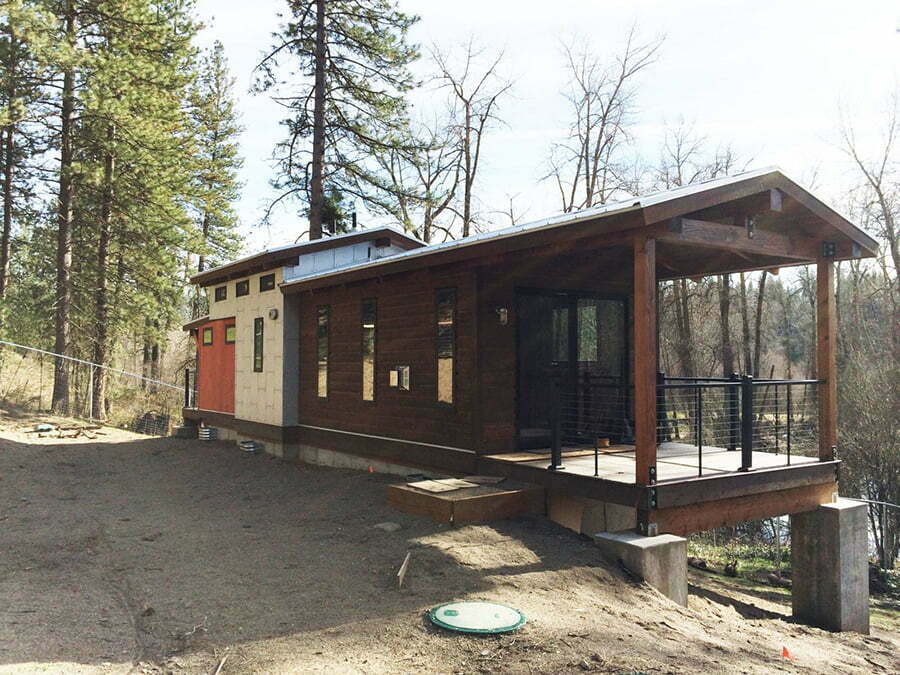 WheelHaus likes living large with less. The company's motor is living large with less, hence the statement. They have tiny homes built with fewer materials, therefore, have less waste. The houses are delivered on wheels, turn-key ready, and ready for move-in immediately.
Today, they have four different models: the Wedge, Wedge Caboose, Loft Haus, and the Lookout.
The Lookout model has a beautiful, spacious covered deck to protect you against natural elements. It gives you the best connection to the outdoors with its energy-efficient windows welcoming natural light into your house.
This house has a total space of 400 sqft and a base price of $164K. It sleeps up to four people comfortably.
Method Homes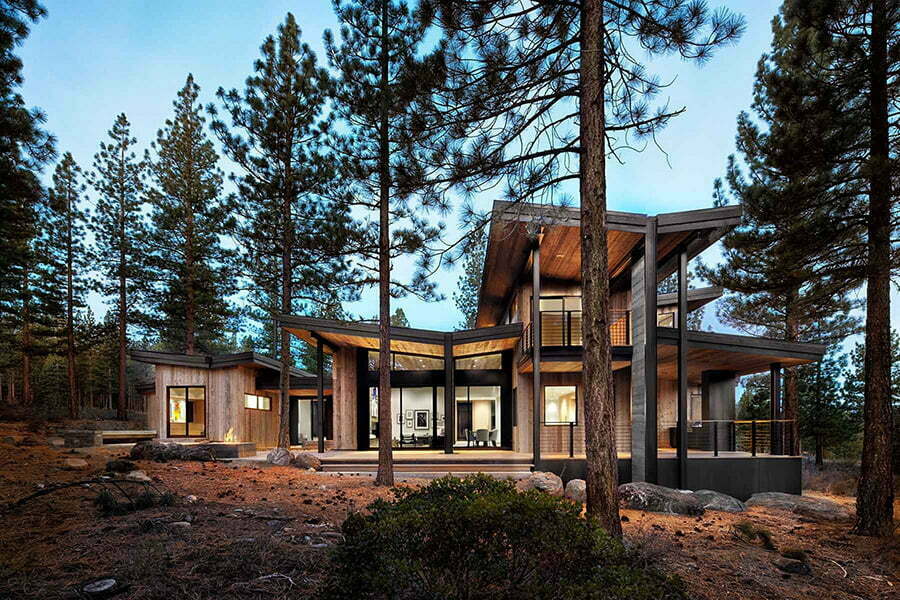 Method Homes is all about precision-engineered prefab homes. The company was founded in 2007 and has grown to what it is now. They have professional and expert artisans ready to help you with your home design without compromising quality, style, and budget.
Method Homes has several series, including the Simpatico, Annata, Cabin, Elemental, M, Option, and Paradigm series. The Simpatico series is built by Swatt Miers Architects and uses an innovative system for making their home modules.
Depending on your preference, the Simpatico homes have three modules. All these prefab houses are entirely customizable.
Fleetwood Homes
Fleetwood Homes is a Cavco company that collaborates with local retail partners to give you various house styles and designs. They have different home specifications and also offer 3D virtual tours to give that feel of the house.
The Broadmore Series is a featured home with an optional glamour bath. This house has three beds and two baths. It has a total living space of 1492 sqft. It features a chef's kitchen, a spacious living room, an island workstation, and an extra laundry area with built-in storage.
Stack Homes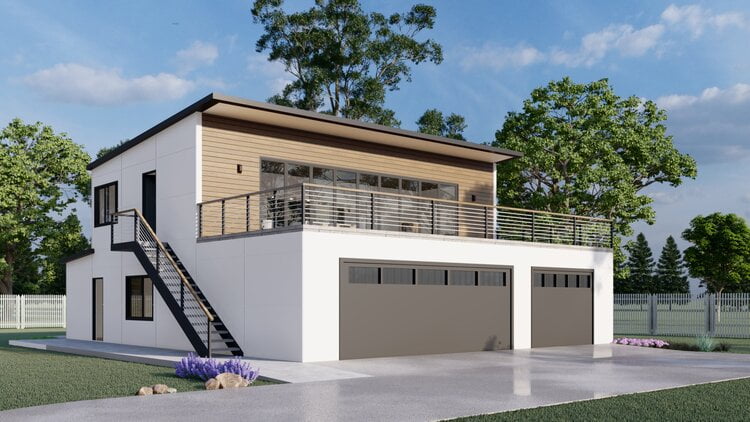 Stack Homes offer modular homes for modern life. Their homes are perfect for adventurous and imaginative homebuyers and owners like you. They have sustainable, stackable, and built-to-order modular houses for you.
There are so many ADUs you can pick. For example, Stack Homes 320 is a compact ADU but offers luxury and elegance. It has one bedroom, one bath, and a living space of 320 sqft. The base price for this model is $160K. It features a sliding door for the bathroom for space efficiency. There's also the optional patio!
Color Country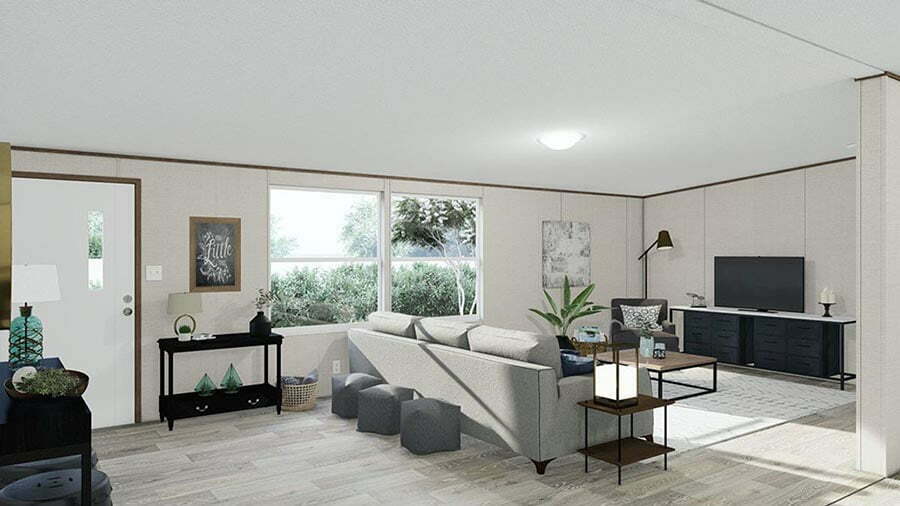 Color Country Manufactured Homes gives you the home of your dreams. You are in good hands with over 100-floor plans and a team of experts. Their inventory is expansive, and all of these homes are fully customizable.
Genesis is a featured home with a living space of 1568 sqft. There are three bedrooms and two baths. Reach out to their site to get pricing.
Triumph is another beautiful home. It's a multi-section home with 2001 sqft space. It has five beds and three full baths. This home features a modern kitchen with a great dining area for family dinners.
Modules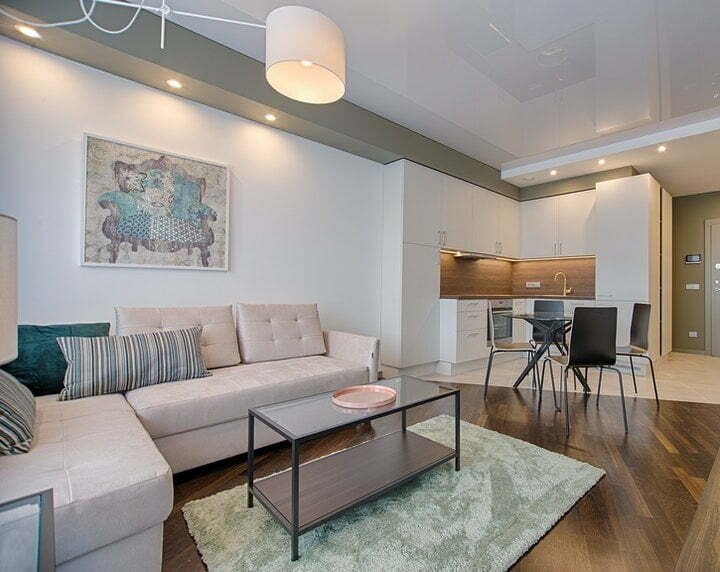 Modules are the perfect escape to live, work, play, stack, and save. They deliver home modules in four to six months, from order to installation. Therefore, this means you will have your home within the year! This is due to their help in getting the right permits and surveys. They lay the groundwork for you so that you don't have to.
Avrame USA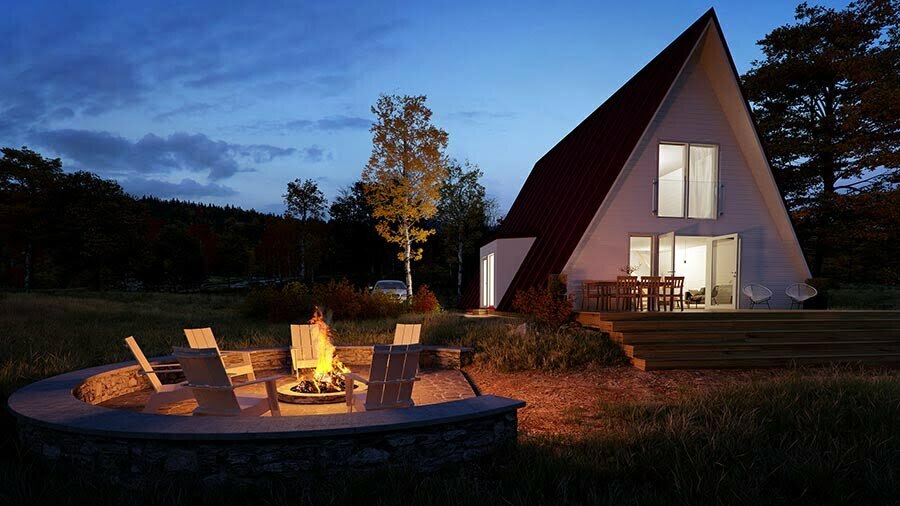 Avrame is a flexible building system in the country focused on A-frame prefab homes. The company has several floor plans, including the Solo, Duo, and Trio. They also have prep plans for you to choose from.
The Solo has three models with three different sizes. There's the 250 sqft solo, 180 sqft, and 140 sqft solo. For a 250 sqft Solo, the base price is $41,8000. For the smallest Solo house, the base price is $30,350.
The Solo model can be used as an ADU, a tiny studio, a workshop, a home gym, or a home office. You have the freedom of what to do with your Solo, especially with the available customization options.
Stratton Homes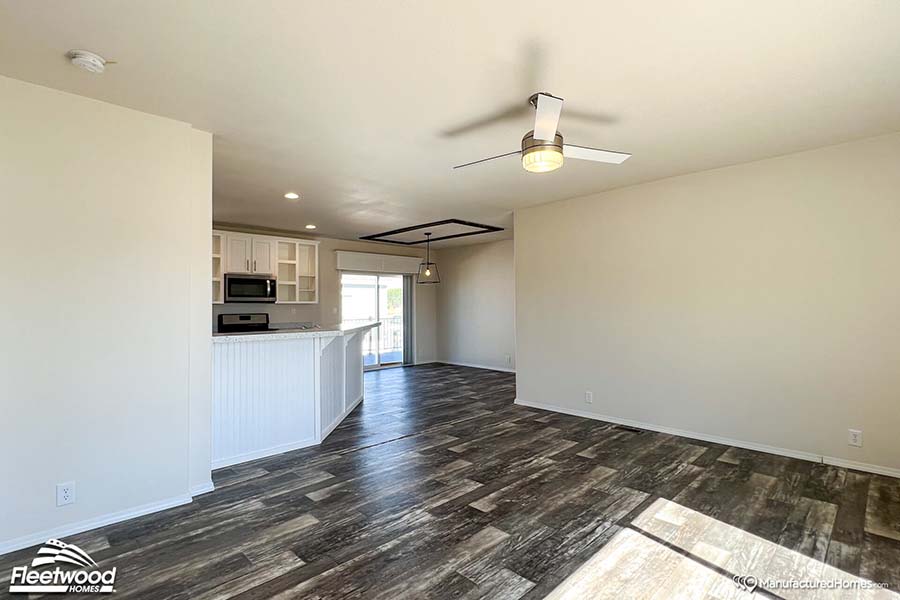 Stratton Homes doesn't only offer affordable and well-designed homes. They also offer financing options. Stratton is a one-stop shop for prefab houses in Utah, Nevada, Idaho, Wyoming, and other nearby areas.
Prestige is a featured home built by Fleetwood Homes Nampa. It's part of the Prestige series with three beds, two baths, and l space of 1173 sqft. This home features a big living room, two alternate kitchen choices complete with modern appliances, a huge primary bedroom with a king-size bed, and much more.
Related reading: