Last updated on December 18, 2022
Here's your digest of the top manufacturers of modular and prefab homes in Minnesota (with examples.)
Minnesota is a state with thousands of lakes, hundreds of art museums, national parks, and other destinations. It's one of the best places to start a family and build your dream home.
Many people here go for prefab homes not only because it's faster to get done but because of their custom-made options. Prefab homes here are explicitly created for the state's often harsh and changing weather. Prefab homes are well-insulated and also energy-efficient.
Additionally, with the number of trusted prefab home manufacturers in the state, your modular home will always be delivered to your area, even if it is in a rugged area.
Check out these manufacturers of prefab homes in Minnesota.
Table of Contents
Green-R-Panel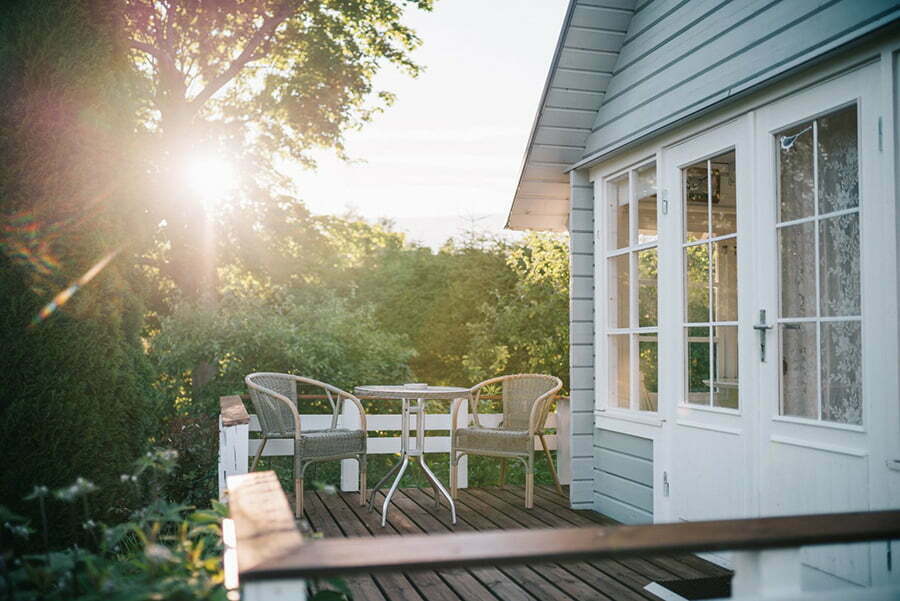 Green-R-Panel In Minnesota gives you a smarter way to build homes. Their prefab houses come in all shapes and sizes. They have single-story homes, luxury homes, cottages, and more.
The ranch, ranch with porches, and colonial homes are among their standard models. The C2S is a colonial home with 2072 sqft. It is a two-level home with a dining, kitchen, living, and family room on the first level. The second level houses the rest of the four bedrooms and one bath.
It's perfect for huge families!
Excelsior Homes West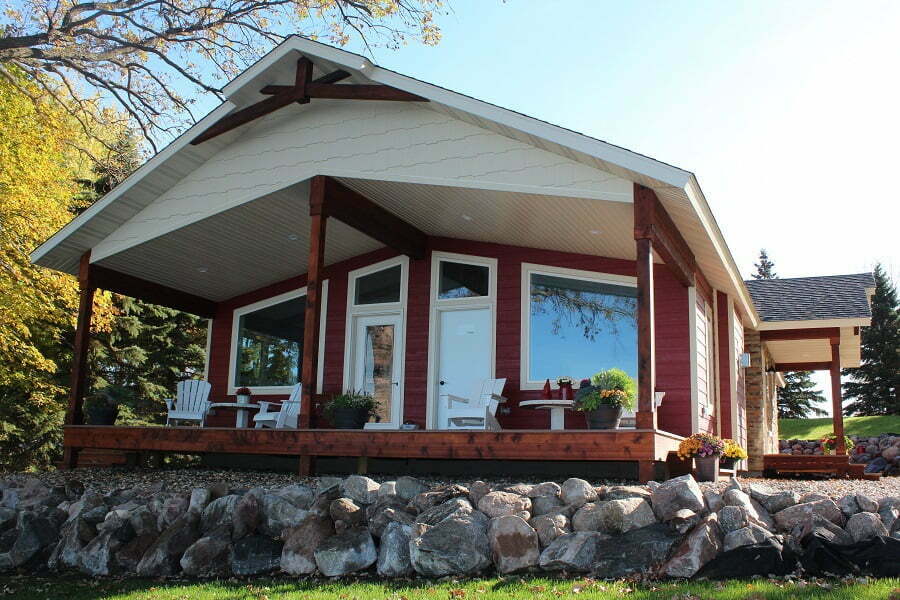 Founded in the early 70s, Excelsior Homes West continues to provide its clients with custom-built homes. An example of their homes is the Highland Signature 534. It has 1790 sqft, three bedrooms, and two baths. The house has large windows to add extra light to your home.
Woodlund Homes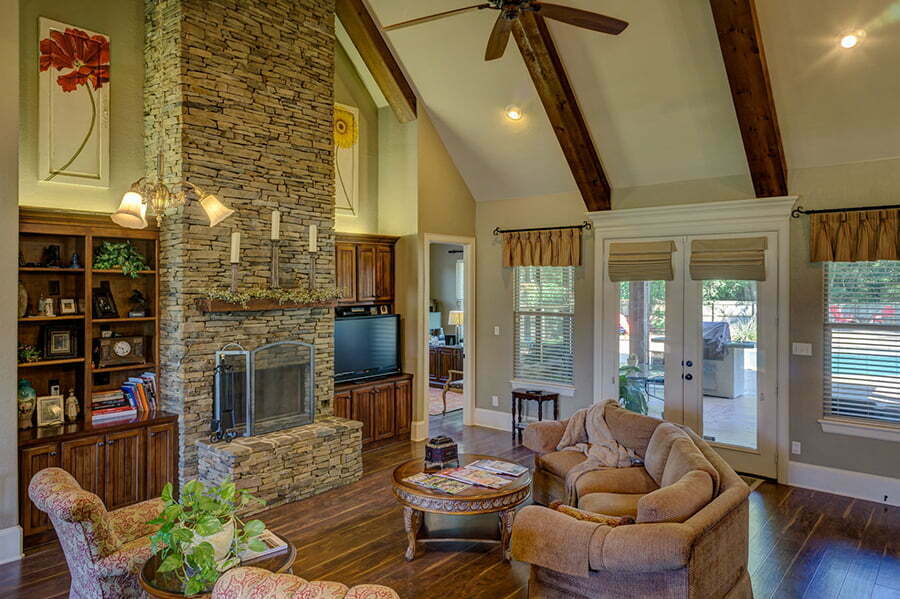 If you're looking for modular and manufactured homes with impeccable quality, you could also check out Woodlund Homes. It's based in Minnesota and serves clients across the state and Western Wisconsin. The goal is to provide every family with an affordable home.
The Alpine Villa from the Rustic series is a home with a walk-in pantry, a primary suite with a sitting area, and more. It has a wrap-around porch too. This home has three bedrooms, two full baths, and one-half bath. It has a total living space of 3964 sqft!
Anderson Homes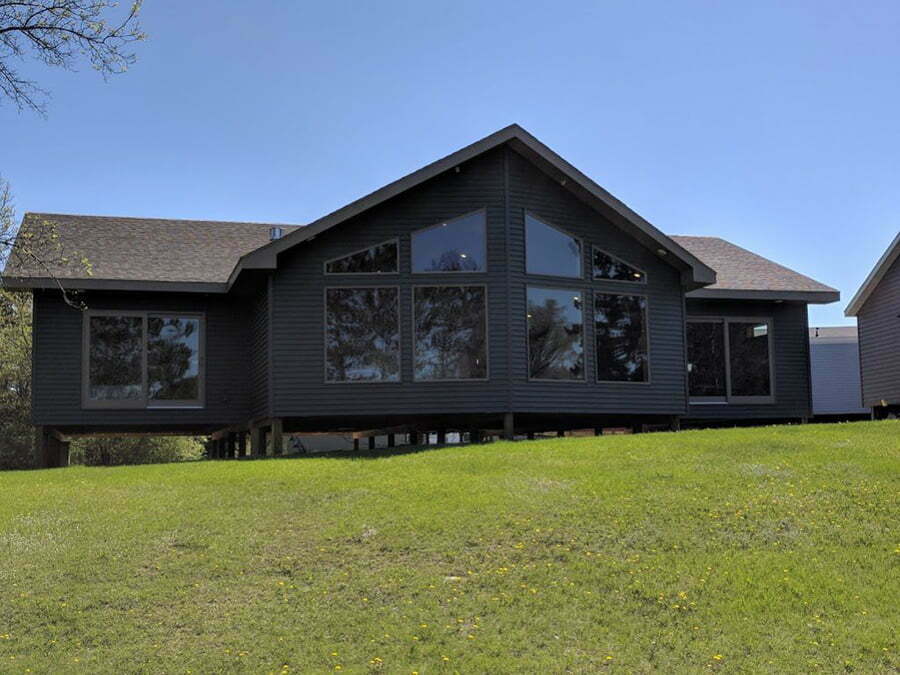 Anderson Homes has been helping families make their dream homes since the 50s. They are based in Minnesota and delivers home throughout the state, including North Dakota.
Schult Homes is a featured home with a huge walk-in pantry, tiled showers, and a gas fireplace. It also comes with a breakfast nook and a separate dining area.
Clayton Homes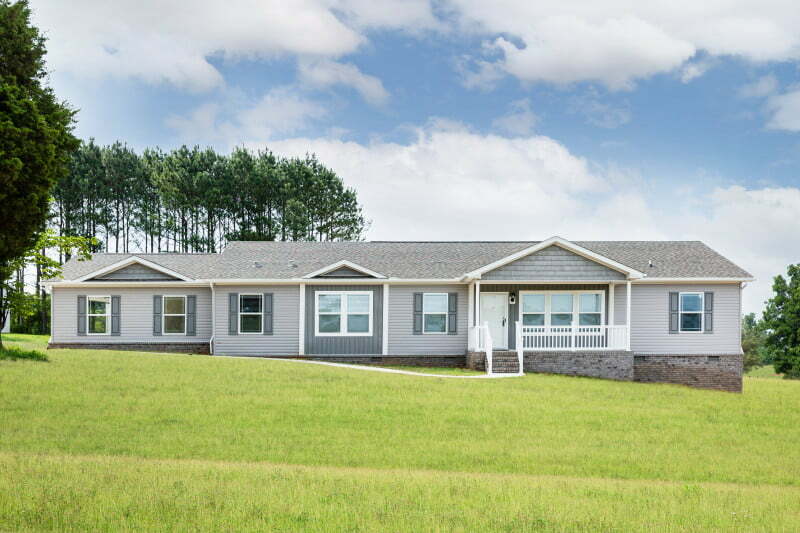 Clayton Homes is one of the country's biggest and most trusted brands regarding prefab homes. It has several locations and stores nationwide, including here in Minnesota.
The Elite is one of its featured homes. It has four beds, two baths, and a total living area of 1580 sqft. The base price for this home is $140K. This home features a bonus room, a breakfast bar, an open floor plan, and so much more.
Factory Home Center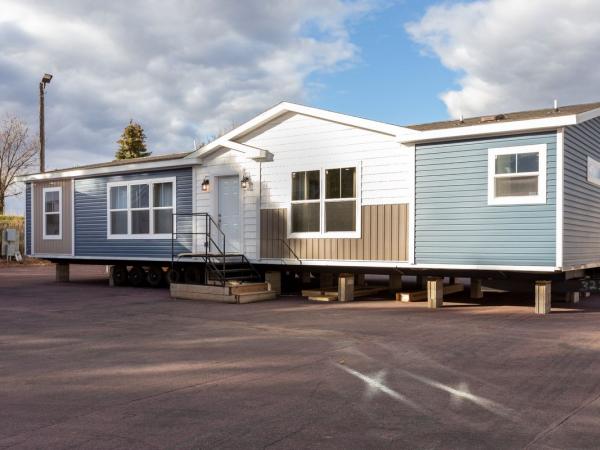 Factory Home Center goes for prefab manufacturing for several reasons. These homes are economical, stylish, custom-made, energy-efficient, and more. You can find them in Paynesville, Redwood Falls, and Princeton, Minnesota.
Winona Homes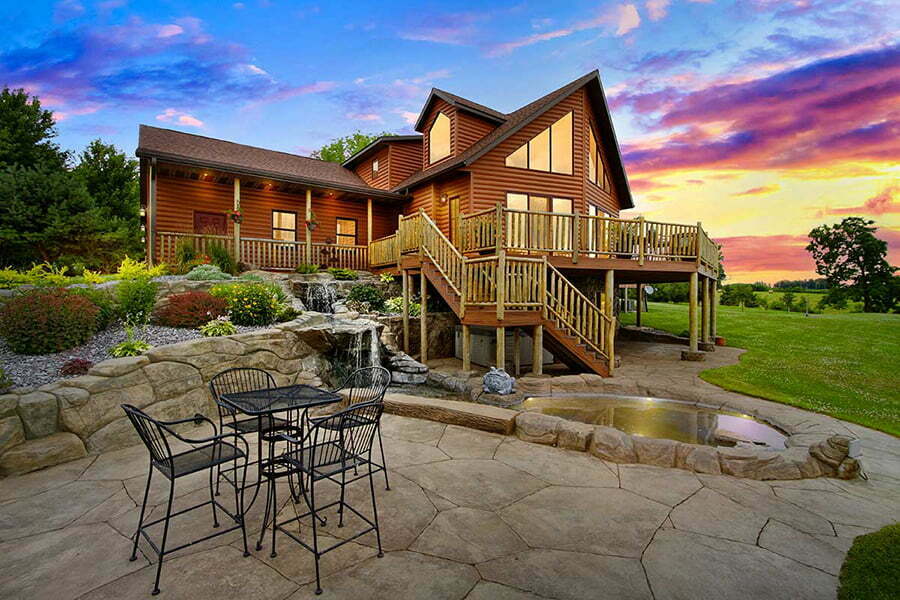 Winona Homes' slogan talks about building your dream home. Not much different from all the house manufacturers in this list. It's been serving clients from the tri-state area for the last 37 years and has one of the state's most extensive inventories of manufactured homes.
The Osage is a featured home with a classic prefab home single-story design. It has a shared open space for the kitchen, dining, and living. There are also big windows to provide a seamless experience from indoor to outdoor views.
Friendship Homes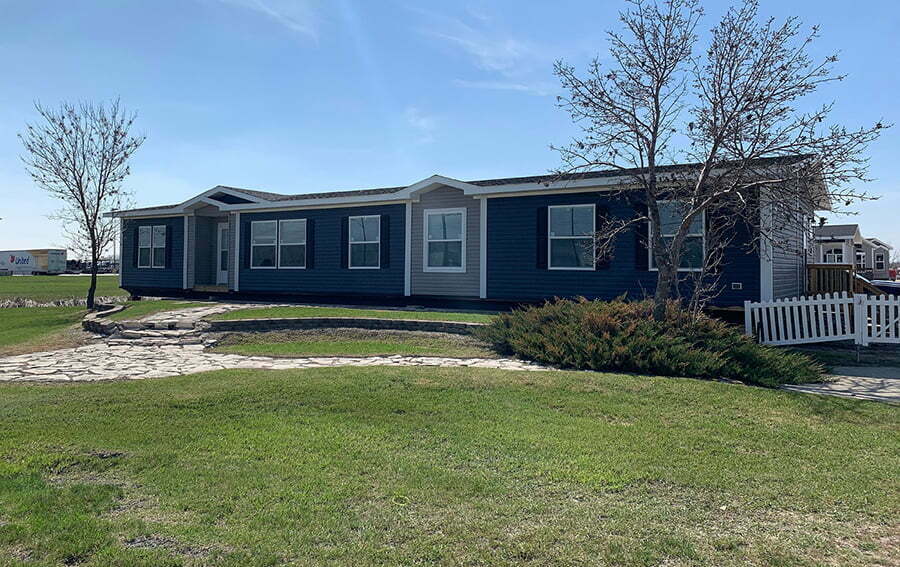 Friendship Homes have several locations available, Minnesota included. They also deliver in Montana, North Dakota, South Dakota, Wisconsin, and some places in Canada.
An example of their exceptional homes is the Durango. It's a four-bedroom house fit for a huge family. It has two baths and a total living area of 2315 sqft. This is a double-wide home with a retreat and a family home to boot!
Alexandria Homes
Alexandria Homes has been building unique homes since 1996. With the company, you're guaranteed several options to turn your dream plans into homes for your family. They are based in Minnesota and deliver homes throughout the state.
Harvest Homes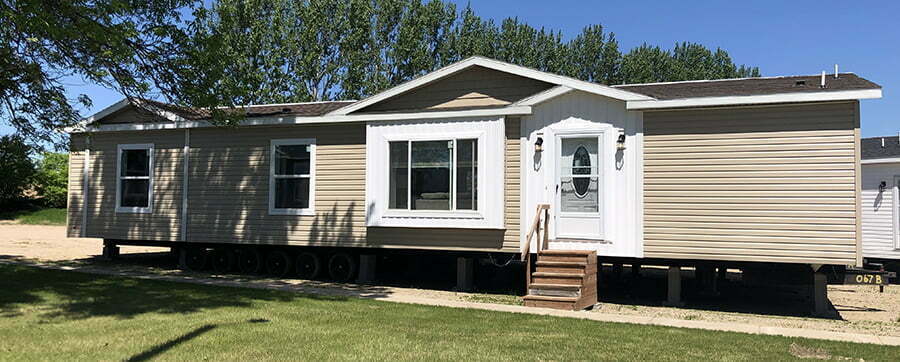 Harvest Homes serve clients in Minnesota, North Dakota, and South Dakota. They've been a trusted brand since the early 80, and since then, it has teamed up with Schult to provide its customers with plenty of home designs and options.
For example, Independence 5632-86 is a 1690 sqft home with three bedrooms and two baths. The kitchen features a farmhouse-style sink, Frigidaire Gallery stainless steel appliances, and more.
Barnesville Homes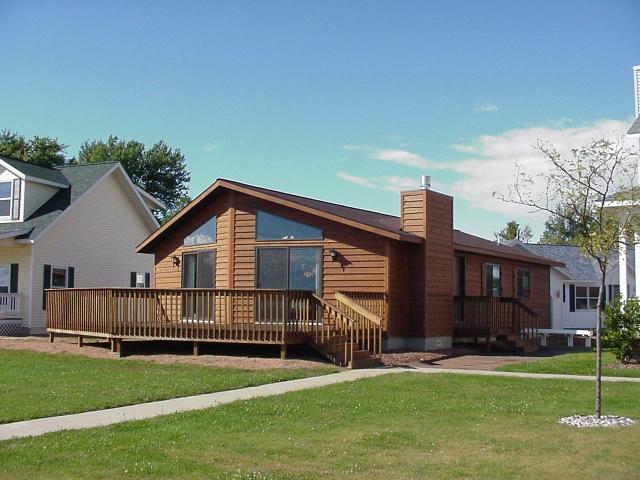 Barnesville Homes is an exclusive dealer of Wisconsin Modular Homes in Minnesota and serves North Dakota and South Dakota. The company is fairly new, but its team has a combined 80 years of experience in the industry.
The Springdale series are ranch-type homes with several size options. There's a 1680 sqft home with three bedrooms and two baths. There's also a 1736 sqft with the same number of beds and baths.
Showcase Homes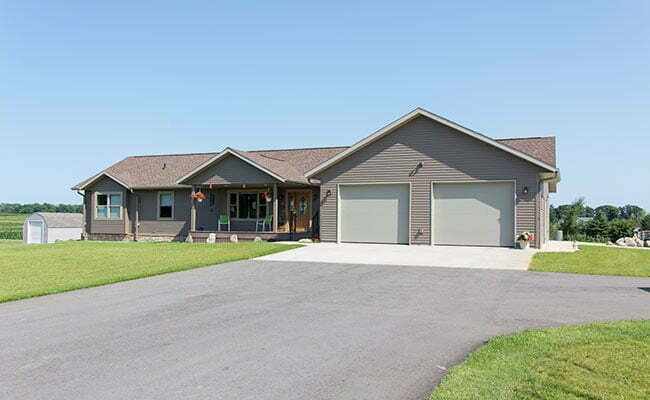 Showcase Homes is an old name in the building industry with 40 years of experience. Prefab homes from Showcase Homes are built like site-built homes, all made in one piece. This is where efficiency happens.
Check out their gallery for custom, one-piece, stick-built homes. These homes can be your investment, as your main residence, a retirement home, or a rental property.
Kelly Buildings Systems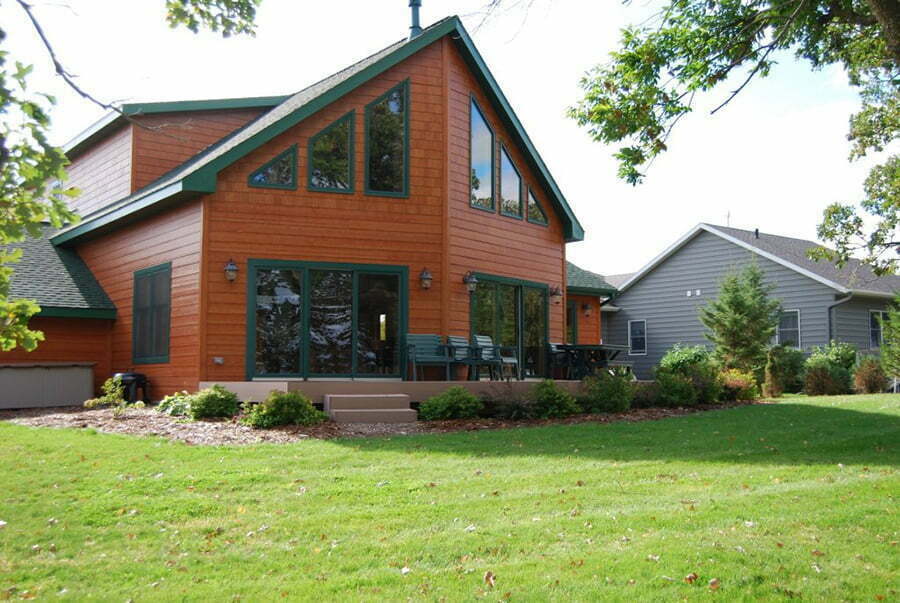 Kelly Building Systems partners with Wisconsin Homes to provide their clients with home options they need at a fantastic price range. Their factory-built homes are constructed using only the highest-quality materials and considering today's building codes and standards.
About 90% of their clients for a custom design floor plan. You can too. Just hit their site and speak with their team. They're ready to consider your requirements and set you up with the design you need for your home.
Dynamic Homes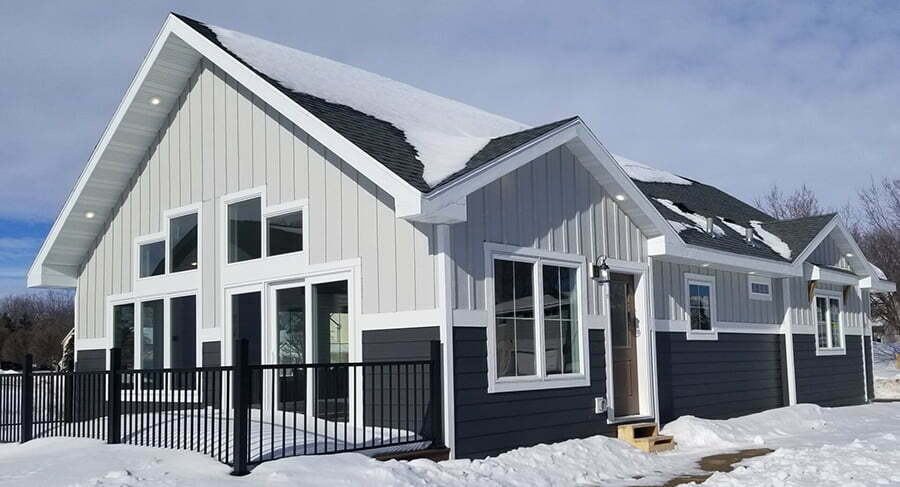 Dynamic Homes makes owning your dream much easier and more affordable. The company builds homes by looking at the finer details.
Expect your home to be built to your exact standards and specifications. Aside from manufactured homes, they also have tribal housing and commercial construction.
Homes of Harmony
Homes of Harmony continues to provide experience, options, and support to clients within their 100-mile radius. They are based in Rochester Homes, and you're welcome to browse their homes if you're within that radius.
For example, the Schult Legend is a sectional home with a total space of 1680 sqft. It has three bedrooms and two baths. The home features a mini entry porch and has a shared space for a kitchen and dining.
Highland Manufacturing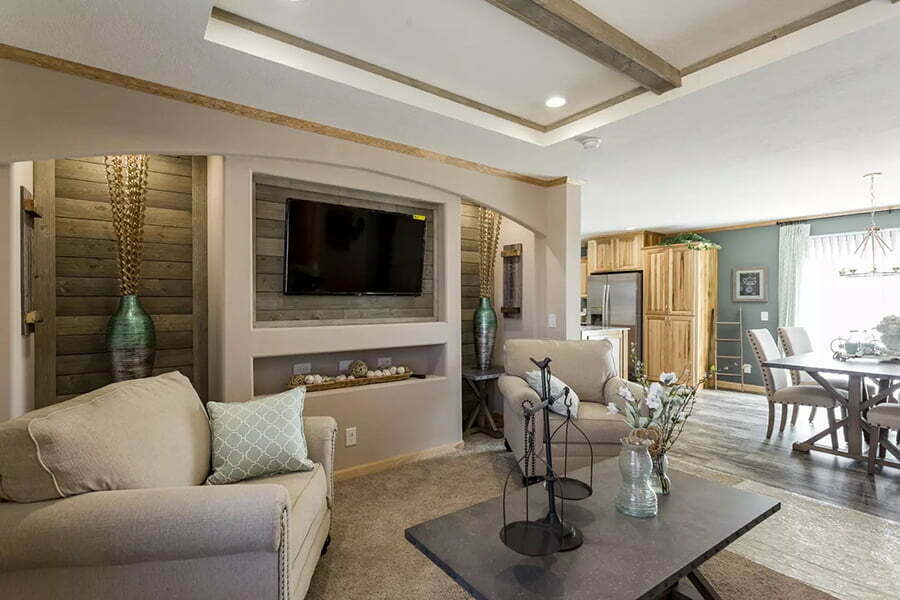 Highland Manufacturing makes owning a home the greatest thing in the world. They build homes you can be proud of for generations to come. Their homes are award-winners in terms of design and craftsmanship.
They have several home floor plans depending on sizes. The floor plans vary from 500 sqft to 2,300 sqft. They have ranch-style homes, cape cod style houses, and many more.
Highway 2 Homes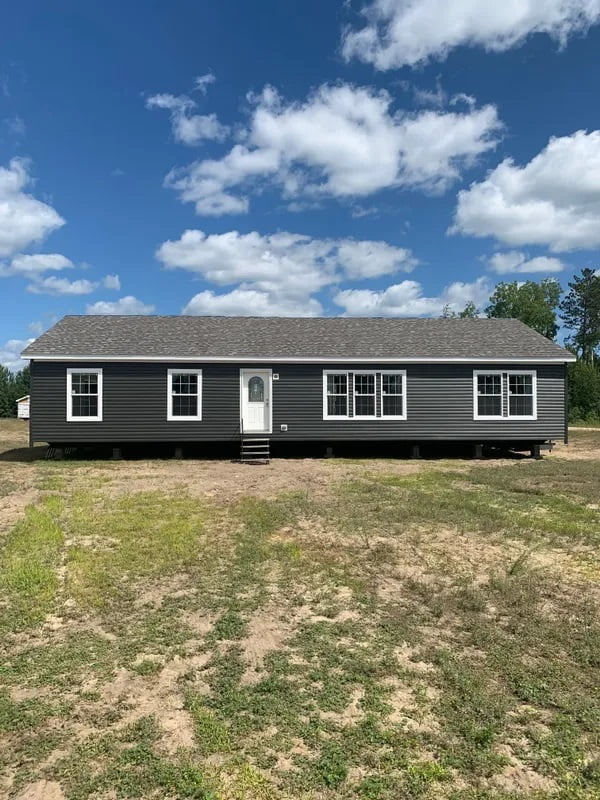 Highway 2 Homes thrive for one reason, to build your home to the best of their abilities. The company has been serving the upper midwest since the early 80s, and since then, they've been offering homes that are not only prestigious, durable, and efficient.
They bank on affordable homes. Owning your dream home shouldn't be impossible. With Highway 2 Home, you can do that. They have financing options available for their clients too.
Homark Homes

Homark Homes has it all; you've got the homes you're looking for, from cabins to cape pods. They don't want to build just any home. They want to make your home your way.
The Hideaway Lodge is one of the featured homes. It's an ideal house for your vacation home by the river, lake, or by mountain. It features optional cedar or log siding and more.
MobilHome Minnesota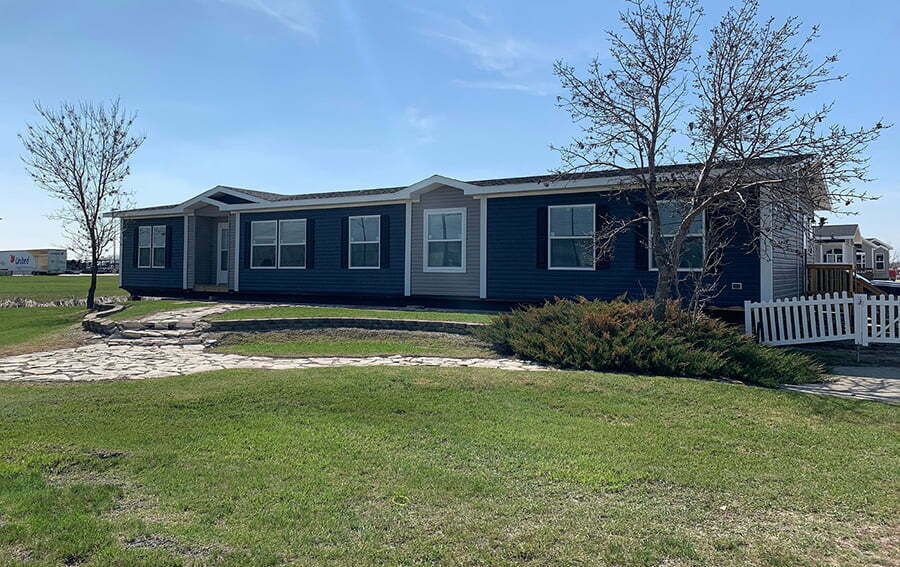 MobilHome is the complete housing specialist offering design concepts, mortgage loans, in-park sales, guarantee buys, and more. Their homes are built with the highest standards. These homes are durable, livable for a long time, and stylish.
Greenfield Homes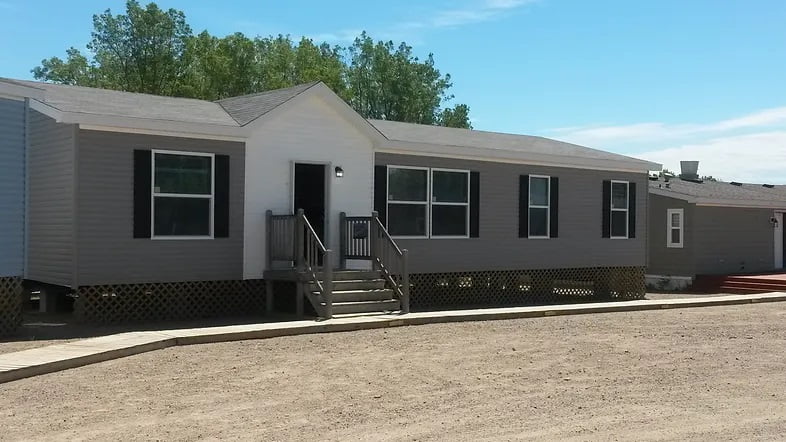 Greenfield Homes is a licensed and bonded manufacturing company founded in the early 80s. Their Blue Ridge Home has three bedrooms and two baths. It has a total area of 1569 sqft. Its features include a walk-in tile shower, kitchen cabinets, stainless steel appliances, and more.
DVLE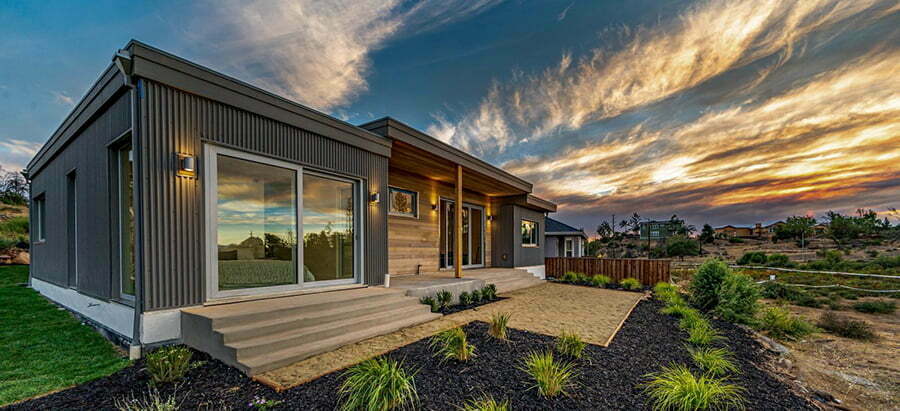 DVELE gives you luxury prefab homes at an affordable price. One of its featured homes is the Baldwin Mini Home. It's a beautiful home with two beds, one bath, and a total area of 419 sqft. The base price for this home is $215K.
This home features the ultra-modern and sleek look of a home. It has dual-tone glass siding doors to add to your home's mystique. It gives you a seamless view of your environment too.
Impresa Modular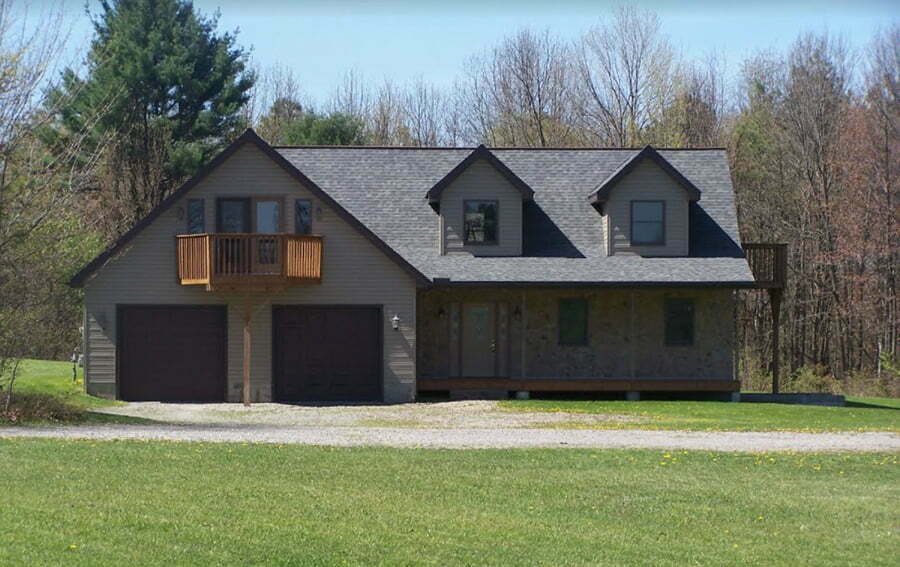 Impresa Modular is one of the country's biggest manufacturers of modular homes. They have locations in almost all the states in the US. They even have an advanced search option, allowing you to pick your home in minutes.
Impresa Modular has a ranch-style, two-story, cape, multifamily, split-level, and split-foyer home categories. All these are well-built to your specifications and standards and delivered on time.
Among their popular homes in Minnesota are the Acacia and Alpines. The Acacia is a home with 2200 sqft. It has four bedrooms and two full baths, and one-half bath. This is the perfect home for families who love hosting dinners and BBQ parties for their families and friends.
BluHomes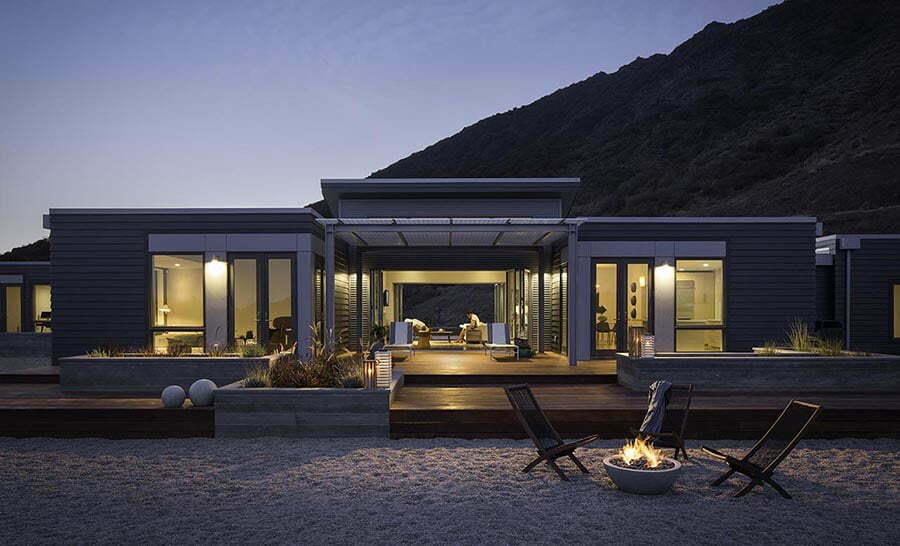 BluHomes give you modern modular homes in Medina. Prefab homes are the primary choice of homes among residents of Medina for many reasons. These homes are resilient, healthy promoting, and modern.
For example, Origin 1000 is their contemporary and mid-century home designed to fit today's lifestyle. It can be an ADU, a permanent home, or an in-law suite.
Schult Redwood Falls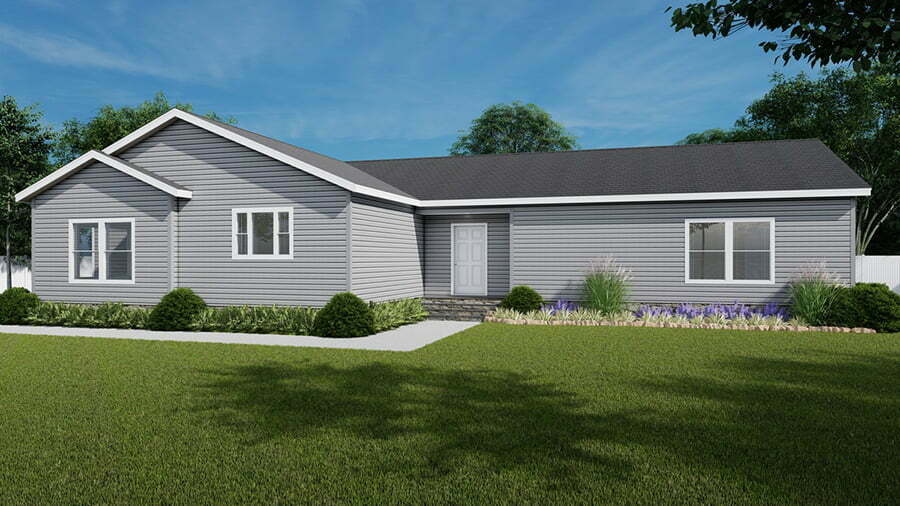 Quality is something that Schult always strives for. The company is passionate, dedicated, and committed to home building. One of their top models is the Lifestyle 215 from the Lifestyle Collection.
Lifestyle 215 is a 588 sqft home with one bedroom and one bath. It shares a living, kitchen, and dining space. It also has two entryways.
Related reading: