Last updated on July 31, 2023
Building your own home, even without professional experience, is possible with prefab kit homes. This is the digest of the top prefab kit providers.
You don't need to be an experienced carpenter to build your own home. The prefab kits are your next biggest DIY project. Others use prefab kits as their extra space for storage, home office, granny pod, or more. However, you can also use it as a primary house.
These homes are shipped to your location in flat packs and pre-cut materials ready for assembly, set-up, and installation. You can have it custom-made specific to your style, from the interior to the exterior look. The size, floor plans, and additional options vary.
And even though most of the kits are for tiny homes and cabins, it is still possible to build a primary home as well.
We have a long list of affordable and quality kit homes below for you to check. So let's dig in.
Table of Contents
Cedarshed Industries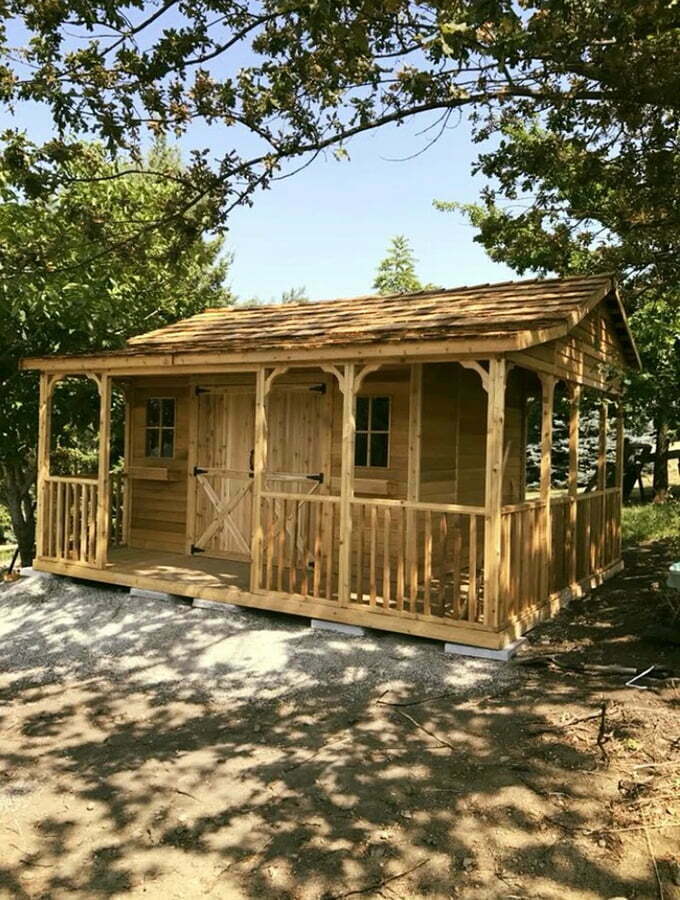 Established in 1980, Cedarshed provides impeccable service and experience to its buyers. Their homes are designed for quick set-up and installation. You don't have to be a professional carpenter to assemble their products.
The Farmhouse Shed Kits is a great choice for those looking for an outdoor studio or a backyard bedroom. It has two fixed windows, a 5" wide double door, a porch, decorative shutters and planter boxes, and more. The price starts at $10,629 and is available in four different sizes.
Mighty Small Homes Cottage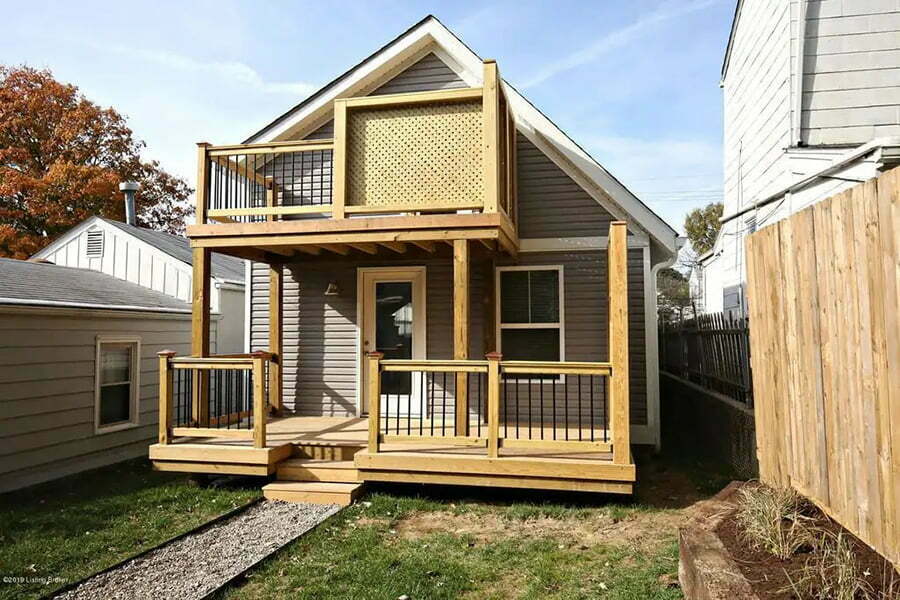 For many reasons, tiny houses have become a trend in the past few years. They have premium panels that are light but strong enough to withstand hurricane-force winds and heavy snow. Mighty Small Homes is just one of the many reputable manufacturers of tiny homes in the country.
Among their best-sellers is their prefab cottage. It's a fabricated home that looks best in any location, in the city, in the woods, or by the lake. There are three size options from 480 sqft to 864 sqft. The base kit cost starts at $37K to $69,500. There's also a different cost for the DIY kit.
Mighty Small Homes Modern Kit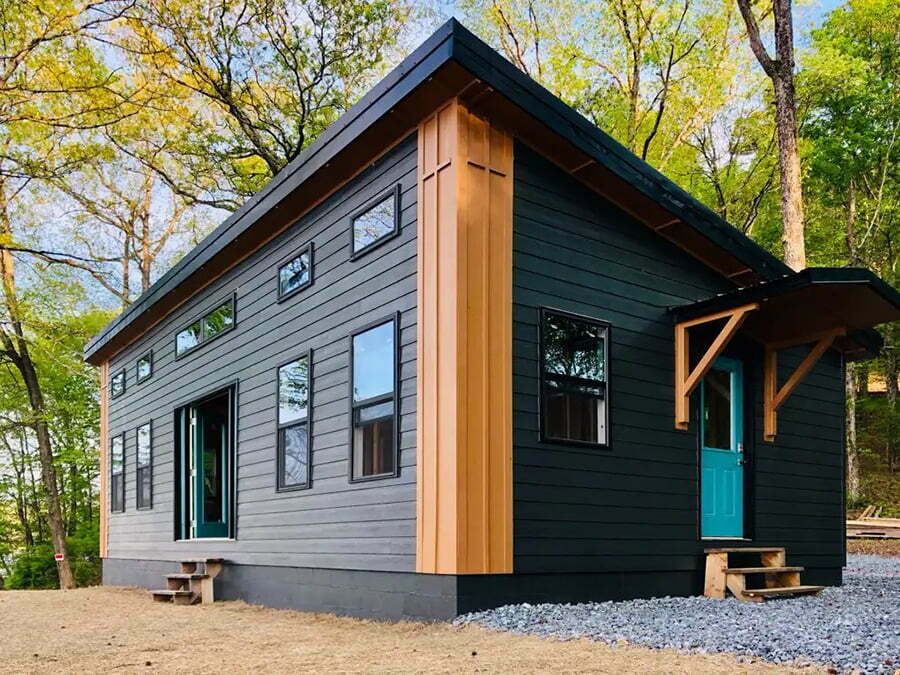 The Modern kit home has large windows and a customizable functional layout to suit any lifestyle. It's available in three different sizes from 256 sqft and base cost of $26,885 to 1,200 sqft and a base cost of $65,345. The price increases depending on the additional features, whether you want the DIY kit or if you want it with the builder.
Avrame USA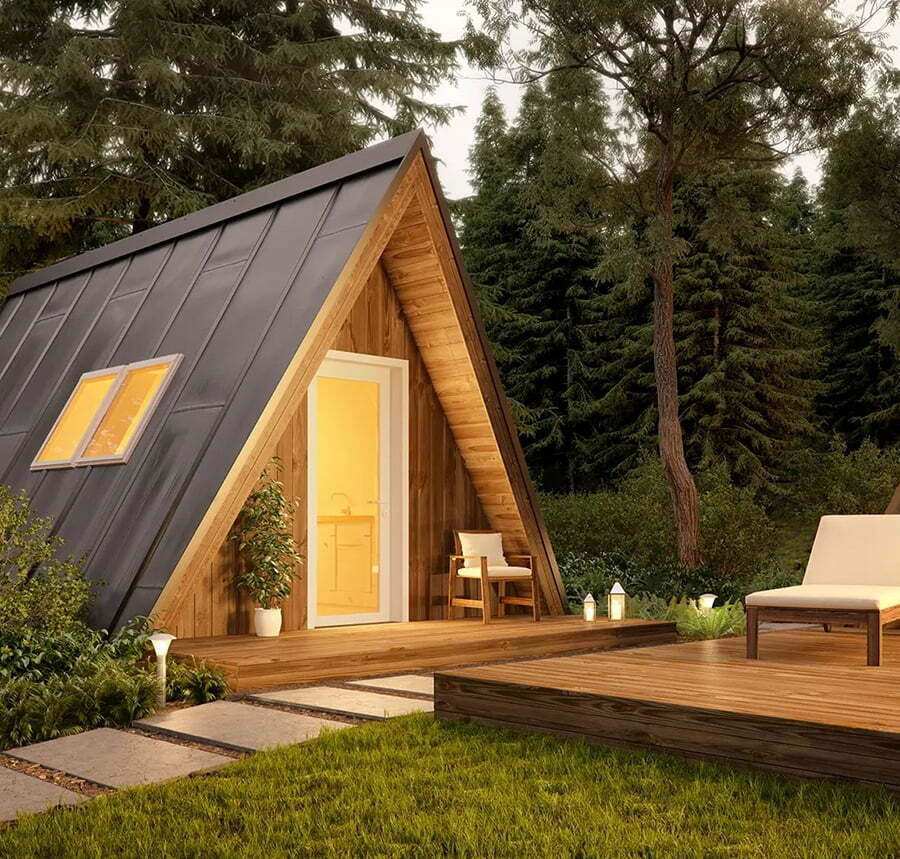 Avrame is the leading A-frame builder in the country. Their prefabricated structures are customizable and are engineered-stamped plans to ensure quality and durability. The company doesn't just invest in designs but, above all, in buildings aligned with US building codes.
The Solo is Avrame's tiny home studio but can also be used as a workshop, a home gym, or anything you like. It has three size options from 140 sqft to 250 sqft, all with one bed and one bath. The price starts at $12,300 to $17,850 for the structure only. For the structural, shell, interior, and exterior, the price starts at $30,450 to $41,800.
QHaus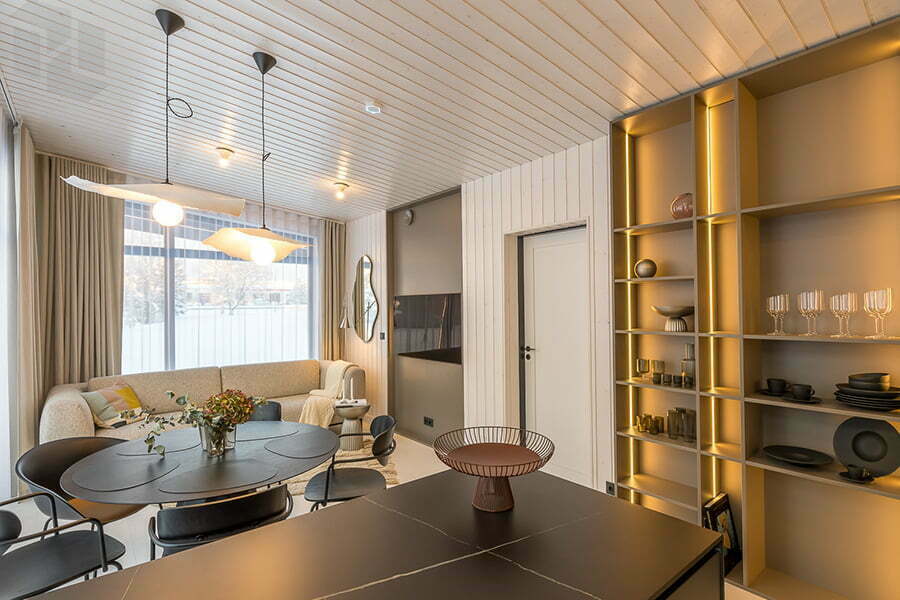 Get a home that makes an impression. That's what Cliff is, a compact living in the best sense. It is a modular house perfect for families and friends spending the night. You can also use it for extra income for rentals or AirBnB.
The Cliff has a total floor area of 682.4 sqft. This prefab home is designed to suit different climates around the world. It has three bedrooms, a bathroom with a sauna, internal and external storage, and a large terrace. Even with limited space, it has eight sleeping areas.
EZ Log Structures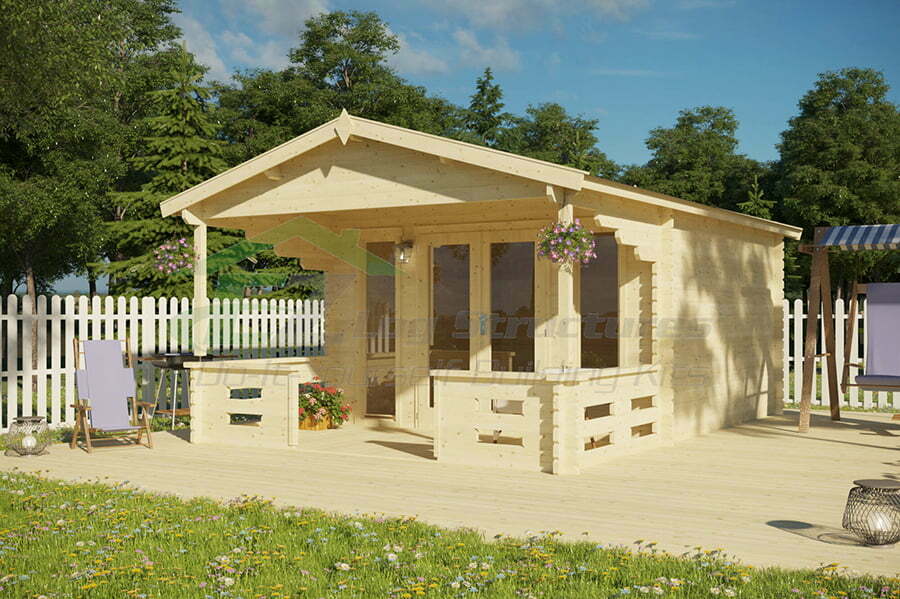 EZ Log Structures has DIY building kits that buyers can install and set up independently. You don't need to be a professional carpenter to build your dream home.
Their Classic Florida model is just one of the many options you have. This home has double glazed tilt and turns windows and weather-stripped doors. You can add roof insulation and insulation between the floor joists. It has a total floor space of 211 sqft and has a base price of $8,460.
Summerwood Products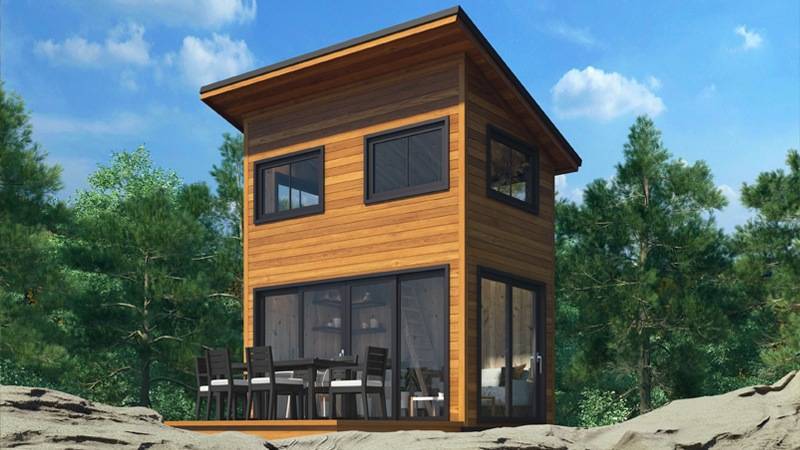 There are too many options to choose from if you're looking for luxurious-looking but affordable prefabricated structures. Summerwood has everything from home offices, studios, garages, and sheds to gazebos. It's a foremost manufacturer servicing the US, Canada, and beyond.
Nomad is your modern take on classic traditional home designs. It's a modern bunkie that first right into the wild, the city, or anywhere. It has several customizations, such as exterior wooden awnings and interior finishes. You can make your bunkie dreams come true.
Three different sizes are starting from 70 sqft to 130 sqft. The pre-assembled price starts at $22,121 to $165,746.
Zip Kit Homes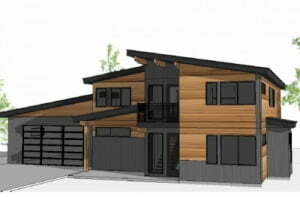 The easiest, fastest, and most efficient of building a new home is here. A prefabricated home is a solution to the housing crisis. It's also a great investment and earns extra income with rentals or Airbnb.
The Solitude has a total floor area of 2,944 sqft with five to six bedrooms, four baths, and two car garages. Zip Kit Homes offers move-in-ready zip pods and several kit home models. You can check in with their customer service for an exact price estimate. They only have price lists for their floor plans. The standard floor plan starts at $5,200, and the submit-ready floor plans cost $9,600.
Method Homes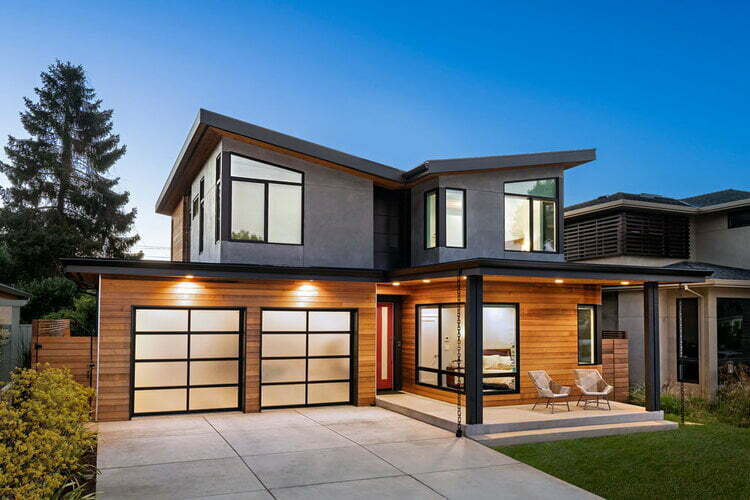 Method Homes boasts precision-engineered prefab homes. It's a custom manufacturer of prefabricated structures based in Seattle, Washington. They have several models and styles, including their residential. The Burlingame Custom has a total space of 3,474 sqft and features indoor and outdoor living. It also has a great interior and a site-built basement.
Nelson Homes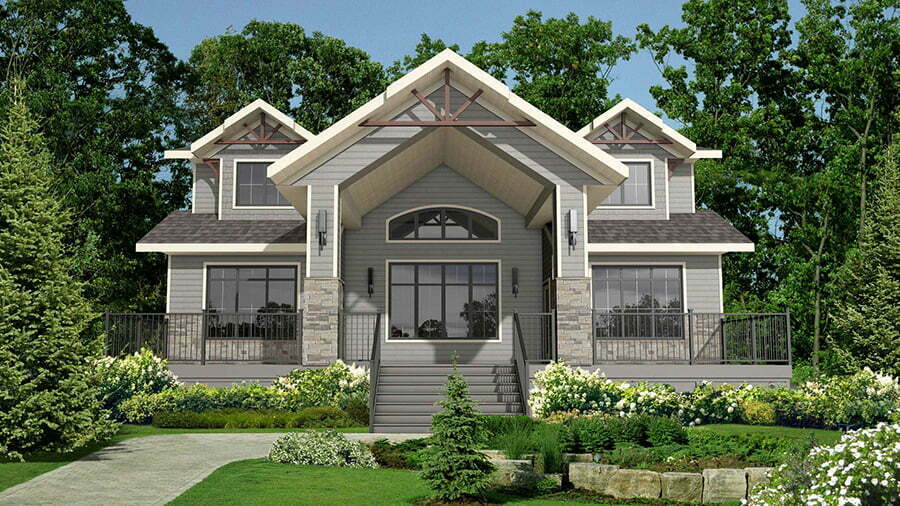 Nelson Homes has been in the business since 1958. Their prefab homes are available for buyers throughout the northwestern and central United States. While the structures are built in a factory setting, they are securely transported to the home building sites, set up, and installed.
The Chestermere is a two-story home with a 2,422 sqft floor area, four bedrooms, an attached garage, and three and a half bathrooms. The first level has a floor area of 1,484 sqft, while the second floor has a total area of 938 sqft. You can customize the interior and exterior finishing for a more personal touch.
Stillwater Dwellings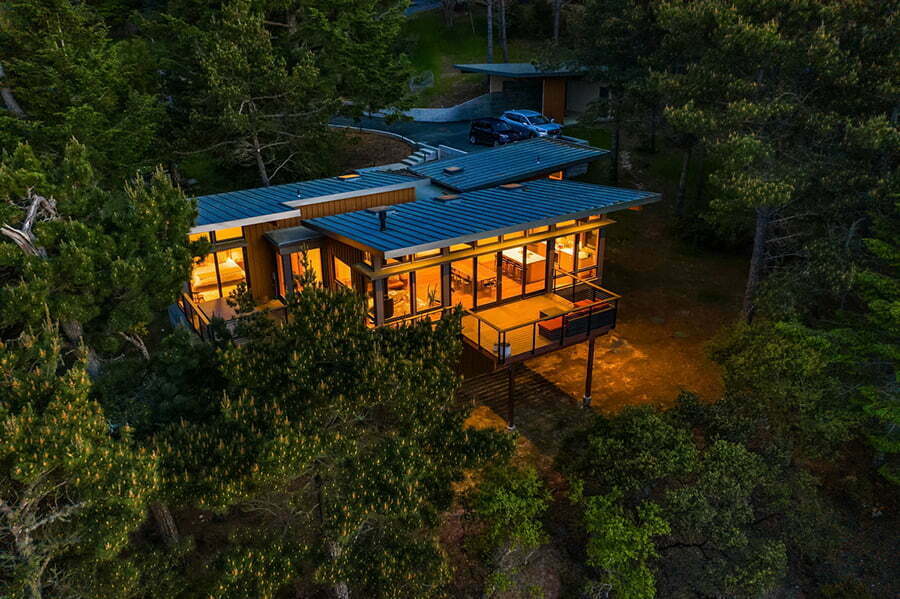 Great homes don't happen by chance. They are designed and built by experts, professionals, and artisans. Stillwater Dwelling offers luxurious prefabricated homes.
One of their best-selling homes is the SD 153, with a natural finish sitting on a 2,270 sqft area. It has three bedrooms and an open floor plan. It's the perfect luxurious cabin dream home for big families!
Allwood Outlet Bonaire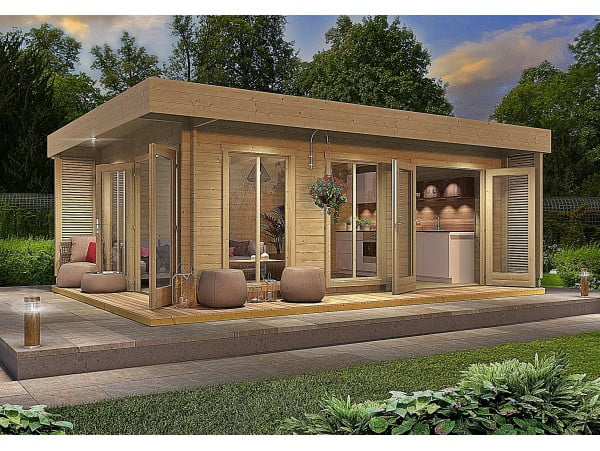 Allwood Outlet is an online retailer of Millwork and Engineered Wood products. It's a family-owned company that provides high-quality prefabricated homes at an affordable price. They have several models, some of which are the Bonaire, Aruba, and Avalon. All these have available financing.
Allwood Bonaire is a 225 sqft cabin kit with a base price of $13,785. It's a resort-style cabin ideal for families and friends staying over for the night. You can also use it as a man cave or a remote office. It can be customized according to your needs and specifications and has additional accessories.
Allwood Outlet Aruba
Allwood Aruba is a 211 sqft cabin with a base price of $10,940. Available accessories include outdoor bimini storage and an additional 22 sqft interior room.
Allwood Outlet Avalon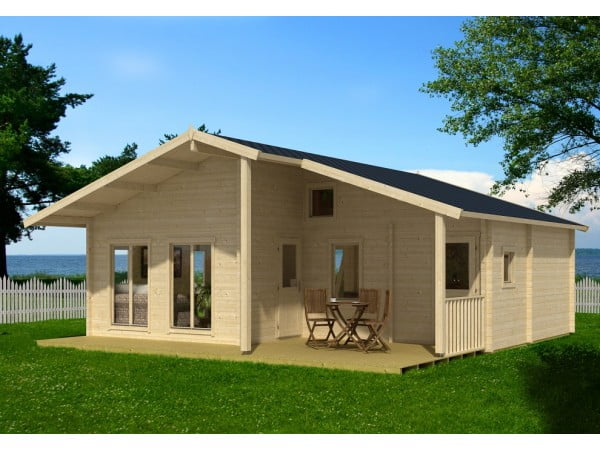 Allwood Avalon is a 540 sqft cabin at $42,950. It's made from high-quality solid Nordic spruce wood and perfect as a lakehouse, a granny flat, or a beach cottage. It has available window upgrades, additional snow load capacity, staircase options, and more.
Bungalow In A Box Pocono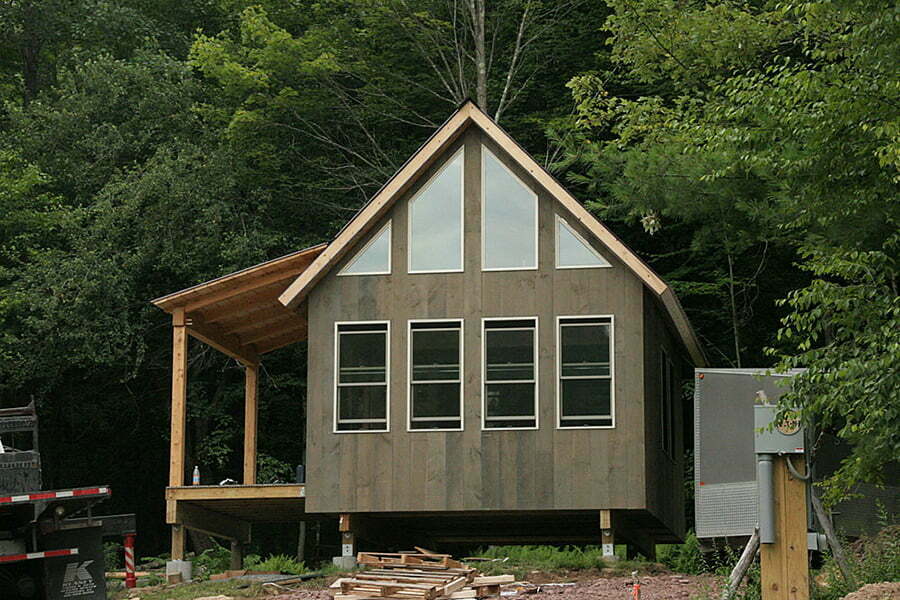 Bungalow In A Box is a family business founded in 2001. It's a family-owned business with Raoul Hennin as the founder, his wife as the co-founder, and the kids as the directors.
Raoul has decades of experience building authentic timber frame homes, and he carried this expertise in building prefabricated structures.
The Pocono Getaway is a 14′ by 20′ bungalow that suits any lifestyle and location. Its walls are prefabricated panel frames with a super-tight SIP roof. There's also a customized cathedral wall window to let the natural light in. Due to fluctuating material costs and availability, they don't have pricing on the site. Buyers need to inquire directly for an estimate.
Bungalow In A Box Casco Bay Barn House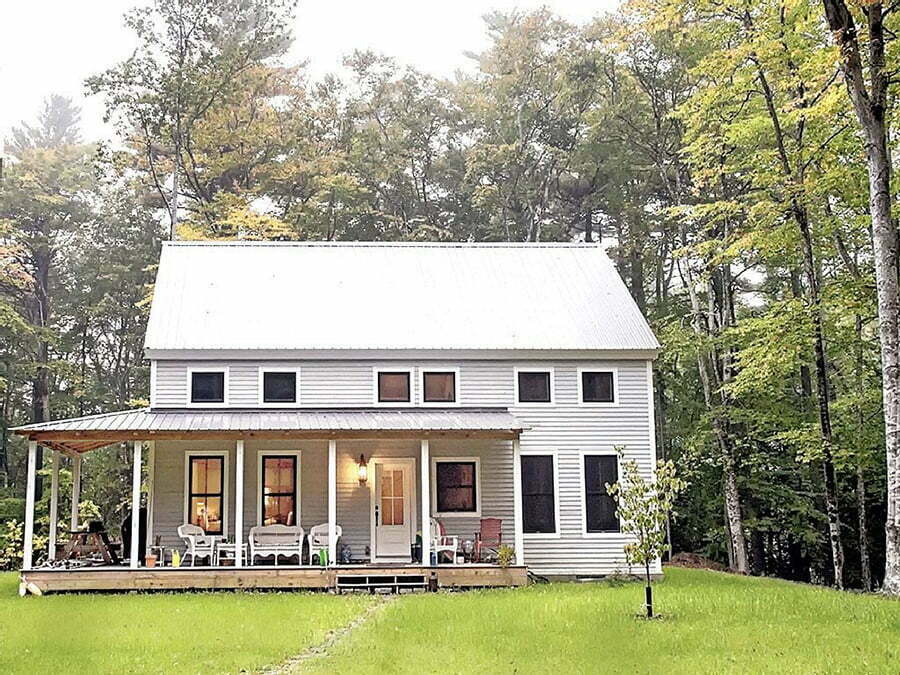 The Casco Bay Barn House is a 24′ by 40′ timber farmhouse with a total area of 2000 sqft. The structural design does not compromise durability, quality, and aesthetic beauty as it accommodates buyers' lifestyles. The timber frame used is a high-posted cape with ridge poles. The wood is from native Hemlock timbers, sanded and oiled.
Jamaica Cottage Shop Gable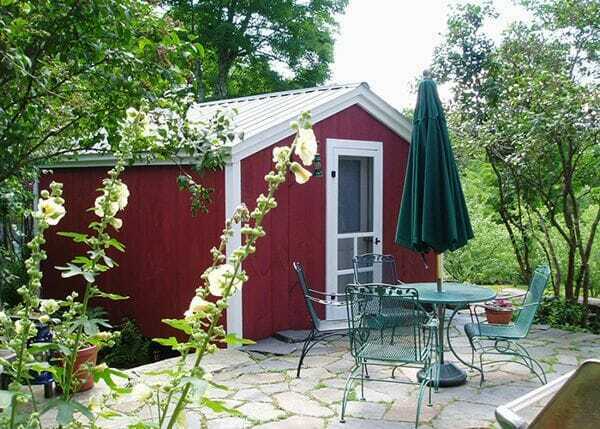 Are you looking for kits, storage sheds, cabins, cottages, and other prefabricated cottages made to last? Check out Jamaica Cottage Shop, a manufacturer of fully assembled structures. The company values affordability and quality. They have several deals on their in-stock inventory you can check out as well.
The Gable is a sturdy shed designed to look like a traditional barn-style shed. It's simple, blends with the surroundings, and is customizable according to your needs. It's currently on sale with a starting price of $3,266. The base area is 64 sqft, but there are other size options up to 288 sqft.
Jamaica Cottage Shop Bunkie Cottage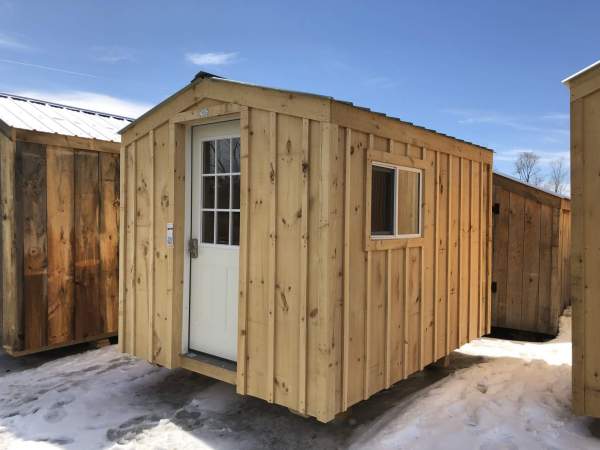 The Bunkie Cottage is your ideal small home office, man cave, kid's saloon, and more. It can serve different purposes, and it's strong enough to withstand severe weather conditions. It's an 8×10 cabin and has a total interior area of 80 sqft. The base cost is $2,779.
Shelter Kit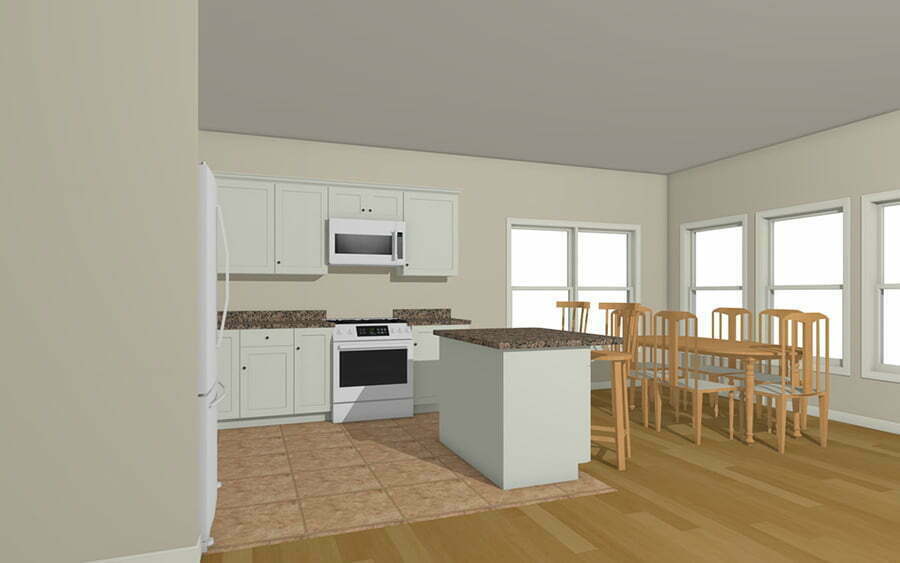 Shelter Kit has several models of quality and easy-to-assemble kits for cottages, garages, and cabins. Their kits are pre-cut and ready to assemble on-site. They are also designed for amateur assembly. The company services all the lower 48 states of the country.
The Justin Kit is a house kit with a 1,700 sqft floor area and has a base price of $117,900. It has three large bedrooms and two baths. It's a great home for families living on an island off the coast, in the mountains, or even in the city. It can be a great vacation house or rental as well.
Deltec Homes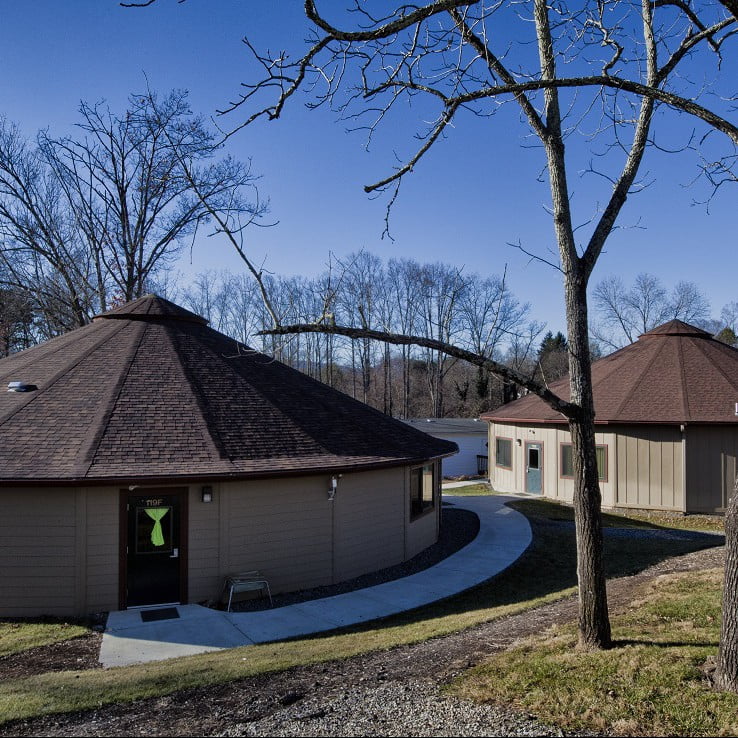 Deltec Homes prefab kits are on many of our digests, and for a good reason. Their iconic round prefabs are shaping up the industry. The homes are small to large-sized (up to 5,000 sq. ft.) and pack all the required features. These homes can be up to three stories.
Related reading: