Last updated on July 31, 2023
A prefab shed is an excellent addition to your property. It gives you extra storage space outside and increases your property value. Here are the types of prefab sheds you can use.
And the best thing about it is that you can put a shed like this on your land very quickly. You order it, get it delivered and assembled. With so many types available, you can get sheds from tiny to larger, and they can serve as a pool house or a prefab garage.
Let's discuss the different types of prefab sheds.
Table of Contents
What is a Prefab Shed?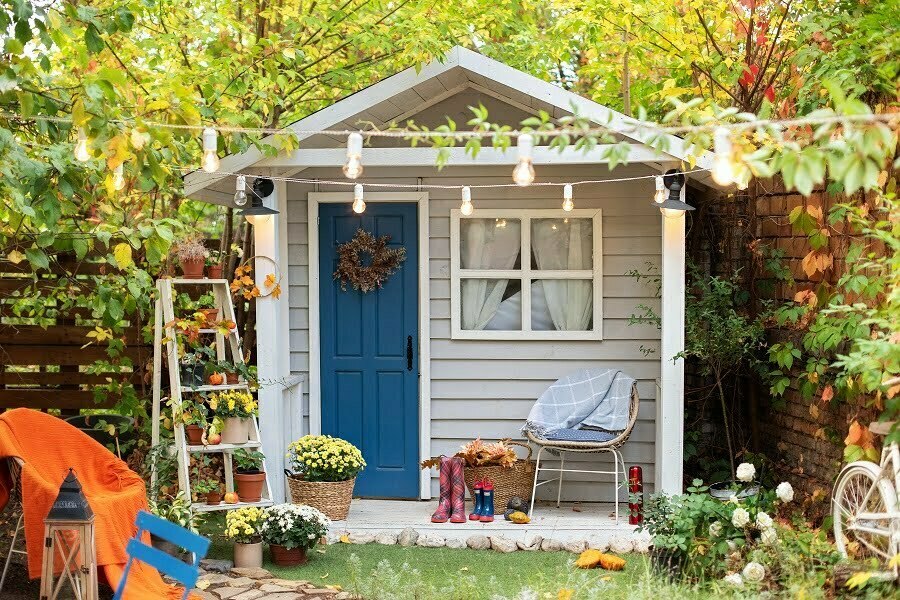 Prefab sheds are outbuildings that come pre-assembled or in standardized kits. Unlike modular homes, the kits are not subject to custom design. The sheds are pre-designed for specific uses as a garden shed, workshop, or storage shed.
That reduces the cost, and prefab sheds run between $1,500 and $4,000 or more. The size and materials used are essential factors in the pricing. Normal-sized sheds measure 10 feet by 12 feet.
Generally, those looking for extra storage space also want a low-priced option. Unlike many outbuildings, prefab sheds don't usually have custom designs, architectural flourishes, or a tremendous selection of features.
A-Frame Shed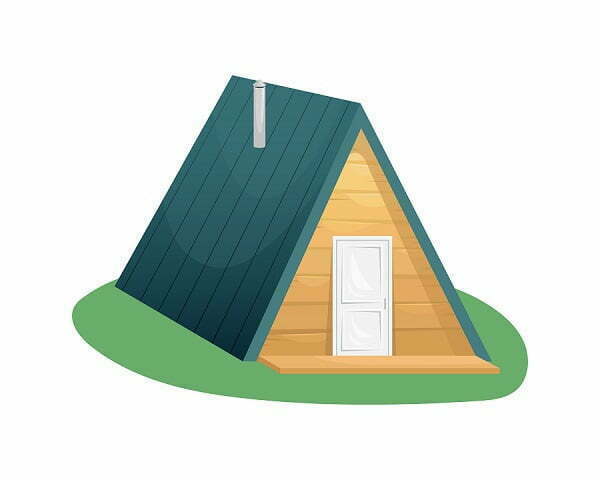 An A-frame shed adds a bit of class to the design aesthetic of sheds, but they still provide a fairly basic design for practical purposes. The -frame design is suitable for an office or workshop, and you can still choose your favorite color.
The Amish used to manufacture these sheds for practical purposes like tool storage for the garden. The A-frame design makes the shed look like a miniature house. The materials used in A-frames include wood, metal, and plastics.
Modern Shed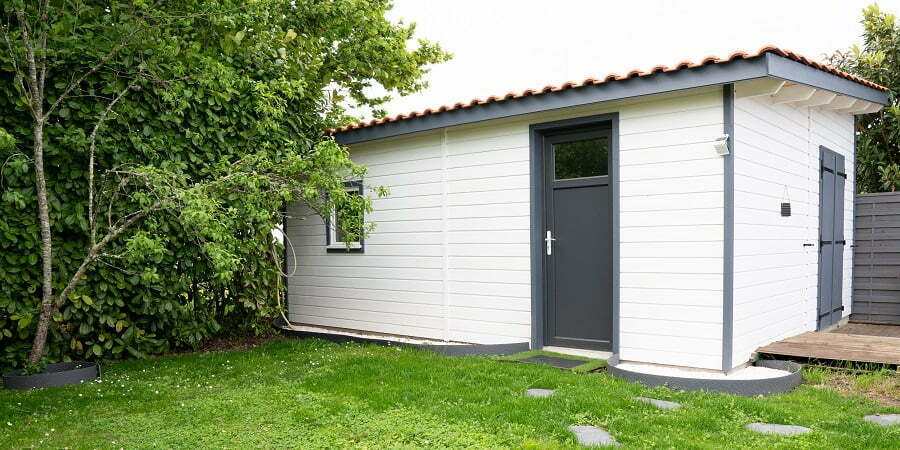 Modern style prefab sheds serve expanded purposes as spare bedrooms. Modern styles are perfect for artist studios, home-based classrooms, and guest bedrooms. They're ideal for offices and workshops.
Most modern prefab sheds use wood for their classic appeal, featuring clean lines and high-end woods, metal, and plastics. These sheds add interest to your backyard and even serve as miniature guest houses. All prefabricated sheds and kits are built to International Building Code standards. Assembly is quick and easy.
Flat Roof Shed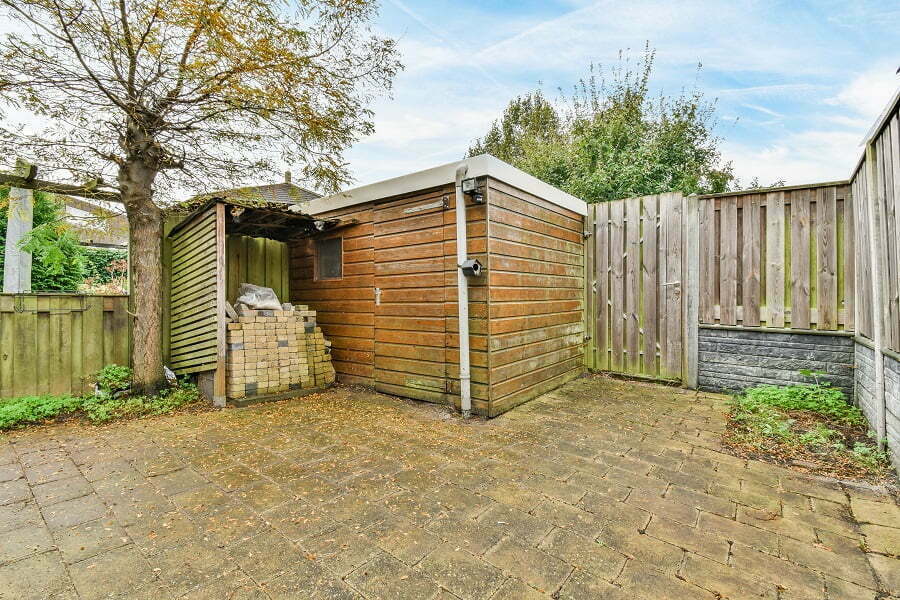 Flat roof prefab sheds can be basic for simple storage or have insulated and pre-wired walls that make them suitable for sleeping. Most of these prefab sheds are manufactured from sturdy, galvanized steel. It may have composite walls and even removable roof panels to view the stars or allow more vertical storage space. These sheds are ideal in all weather conditions, especially insulated models with fire-retardant insulation. Ideal for expanding your living space affordably, some "flat roof" models have angular roof designs to channel rain to a downspout.
Lean-To Shed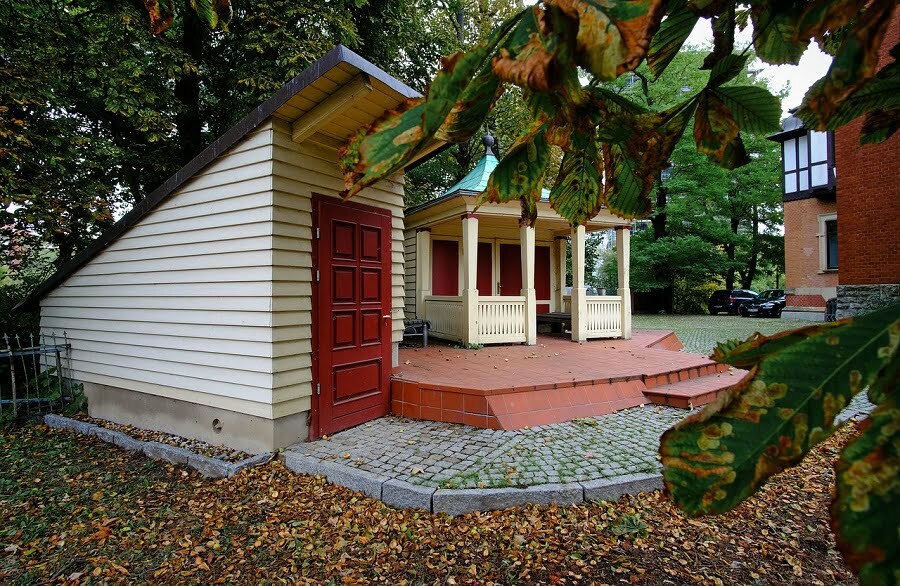 Construct a lean to roof shed with a sloping roof, which usually attaches to another building to serve as the fourth wall. The building looks like it leans against the other structure, where it gets its name. The sheds generate many advantages for homeowners or renters.
The first is a reduced cost. Many contractors recommend the style for homes because of the style's advantages. The lean-to prefab sheds perform well in all types of weather — rain, snow, and ice — but they can experience problems in heavy winds. If the roof's pitch is too steep, you might have challenges with a low ceiling.
However, the excellent ventilation, ability to shed moisture, and architectural interest of the design make up for any problems.
Gambrel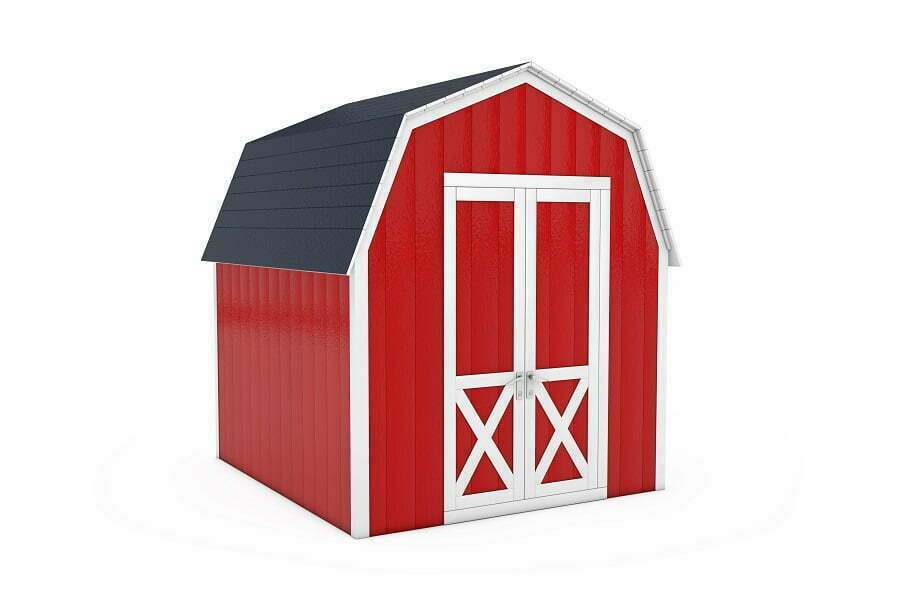 Gambrel prefab sheds come with a raised Gambrel roof similar to a Dutch barn. Ideal for farm storage, you can use the Gambrel prefab shed for floor space and extra cubic feet of overhead storage in the loft.
Usually made of wood and similar in design to a barn, Gambrel sheds typically feature double doors for more accessible storage. You have customization abilities by painting the shed in your choice of colors, highlighting the hardware, and adding creative finishing touches. Gambrel sheds work well in all types of weather — even heavy winds.
Gable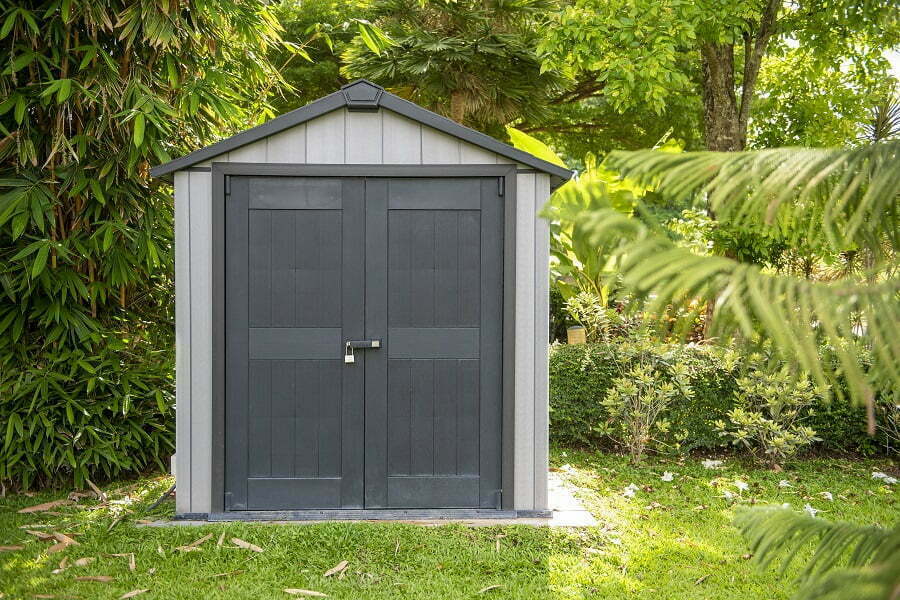 Gable prefab sheds appear stunning in the simple style that compliments any landscaping design. The gable style roof adds extra storage options, and the shed is perfect for organizing your garden tools or workshop.
The sheds often feature tongue-and-groove flooring and double cedar doors and window frames. Although wood is the most common material, these prefab sheds also come in advanced plastic designs. Many models feature pressure-treated runners, plywood roof sheathing, and triple-layer doors.
Saltbox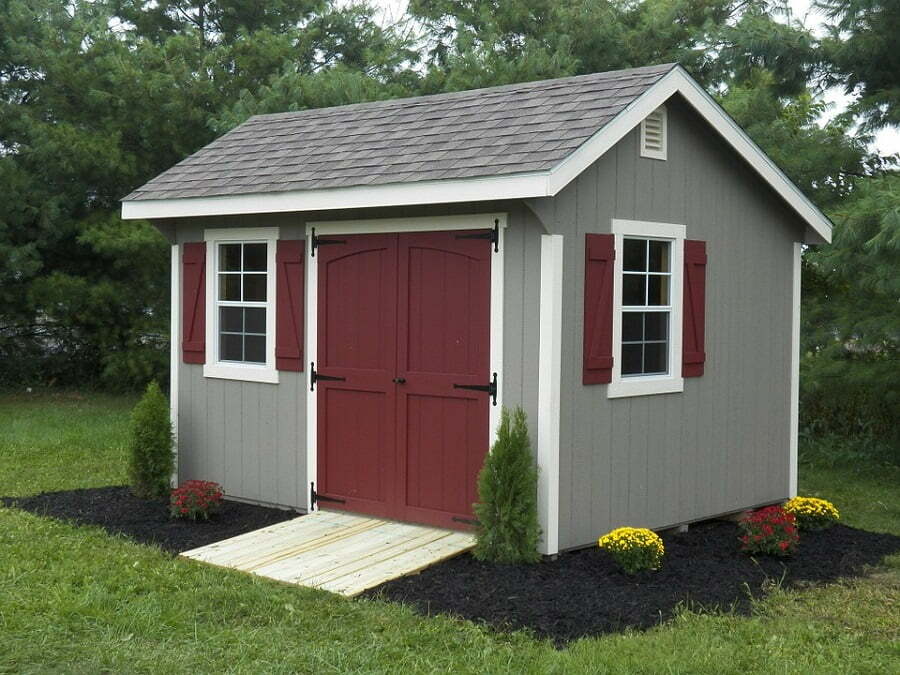 Saltbox prefab sheds are often built by the Pennsylvania Amish community to save money and still exhibit the inimitable charm and style. Primarily manufactured of wood, these saltbox prefab sheds still appear charming and out of the ordinary. The saltbox roof has one side shorter than the other.
The typical style sheds inclement weather seamlessly. The term originated when families added a one-story addition to their two-story homes to accommodate a growing family. You can use the shed for gardening, hobbies, and even guest accommodations as initially intended.
Workshop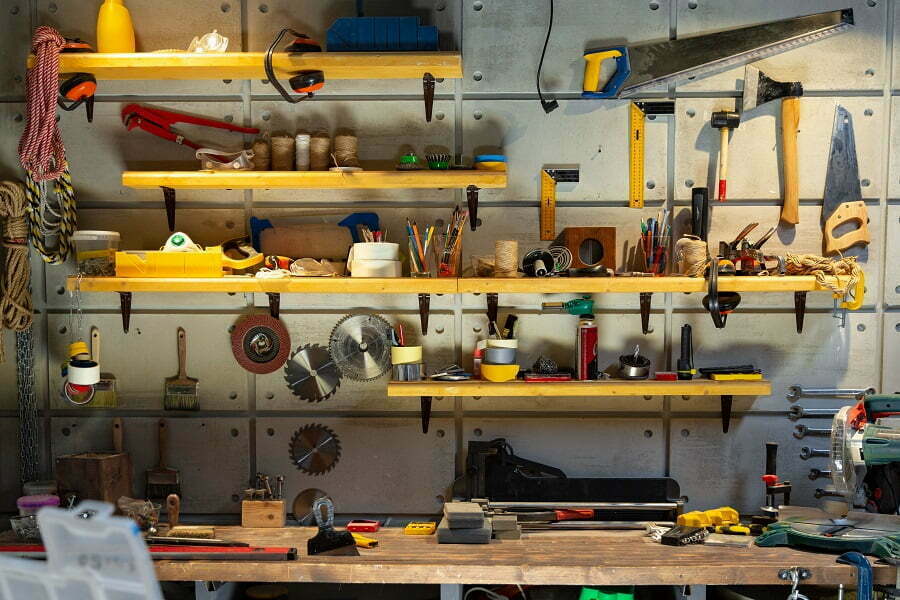 Workshop prefab sheds can run from basic designs to designs that command attention. Workshop sheds become the top choice of those who want an affordable but attractive building. Generally made of wood that resembles a barn, these sheds are one of the most popular models for backyards.
You can hang garden or workshop tools on the walls and ceiling to maximize your storage space. Most designs look like a miniature barn with double cedar doors and white accents. You can also find utilitarian workshop sheds made of advanced vinyl siding and fiberglass doors.
Studio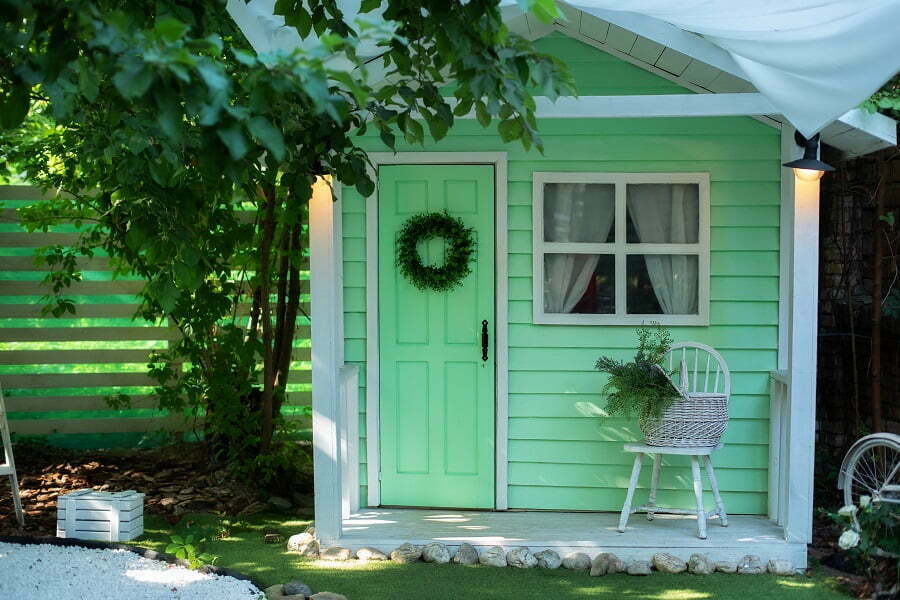 Studio prefab sheds include designs that accommodate sliding glass patio doors and a fantastic variety of finishing details. People often become more aesthetically involved with their backyard studio, so you'll find a greater selection of studio prefab sheds for artists' studios, dance classes, photography, and multifunctional spaces that can double as a guest room, writer's retreat, or painting studio.
You can find studio prefab sheds with lots of windows and glass, extra space for movement, and spectacular views of your garden.
Storage Shed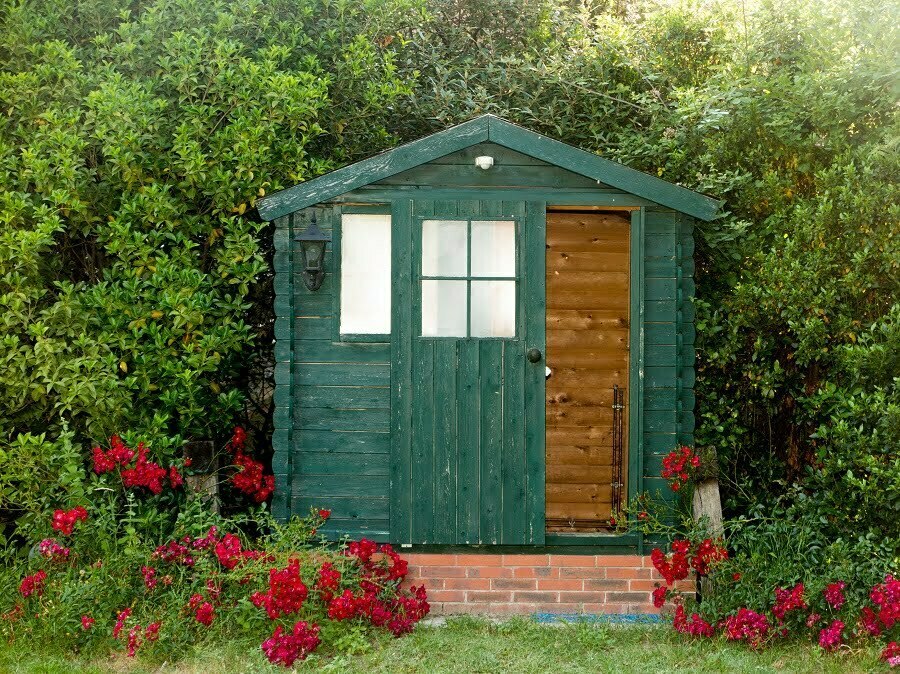 Storage prefab sheds come in many styles, and don't be fooled. You can customize even the most basic storage shed model by choosing different options. Choose your favorite color or a color that matches your garden.
You can also choose your siding and roofing materials to make a design statement. Wood paneling comes standard with many storage sheds, but vinyl might be a better choice for low maintenance and greater durability. You can also choose your window style and flooring options.
Tool Shed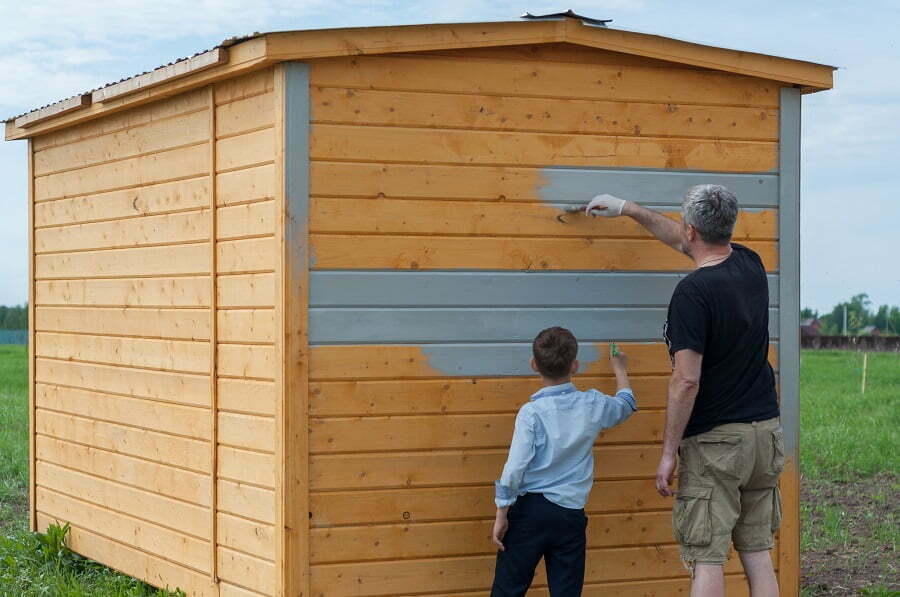 Tool shed prefab sheds commonly range from 3′ by 5′ to 10′ by 12′. Buying a prefab tool shed costs more than a toolbox, but who can carry all their tools in one box? A tool shed allows greater space to store your tools securely, and the price won't break the bank. You can choose from plastic resin tool sheds, water-resistant, and metal tool sheds, which are impervious to rot, bugs, and mold.
Wood tool sheds are affordable, and the wood siding options have increased considerably from simple wood paneling. Vinyl tool sheds cost more upfront, but the advanced Polyvinyl Chloride requires minimal maintenance and lasts for many years.
T1-11 Shed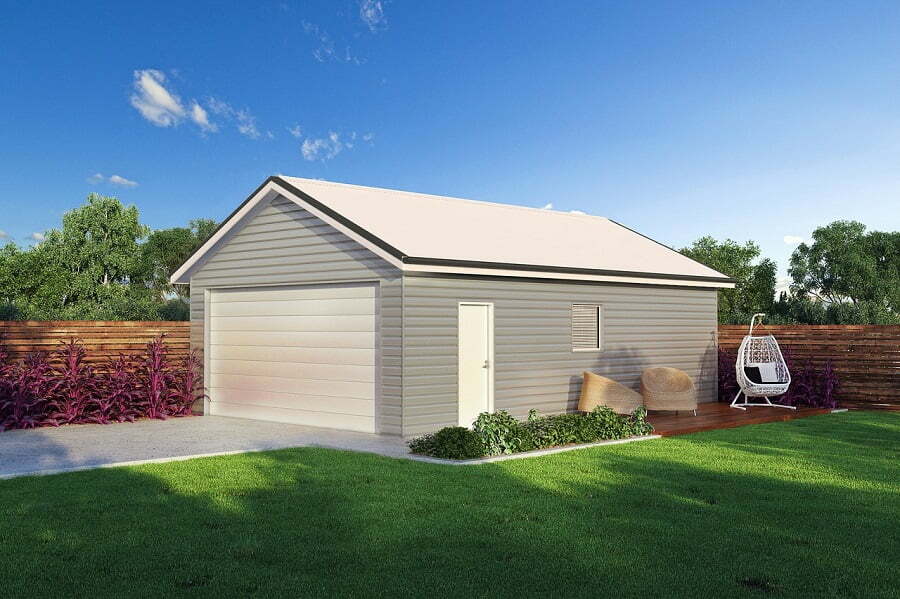 T1-11 prefab sheds are made of T1-11 siding, a type of engineered siding that looks like natural wood grain. The option is more affordable and comes with a 5/50-year warranty. Sheds made of this excellent siding come with a 30-year structural warranty, which is hard to beat. The siding might look like it came from the 1970s or 1980s, but it's still attractive and highly functional.
Potting Shed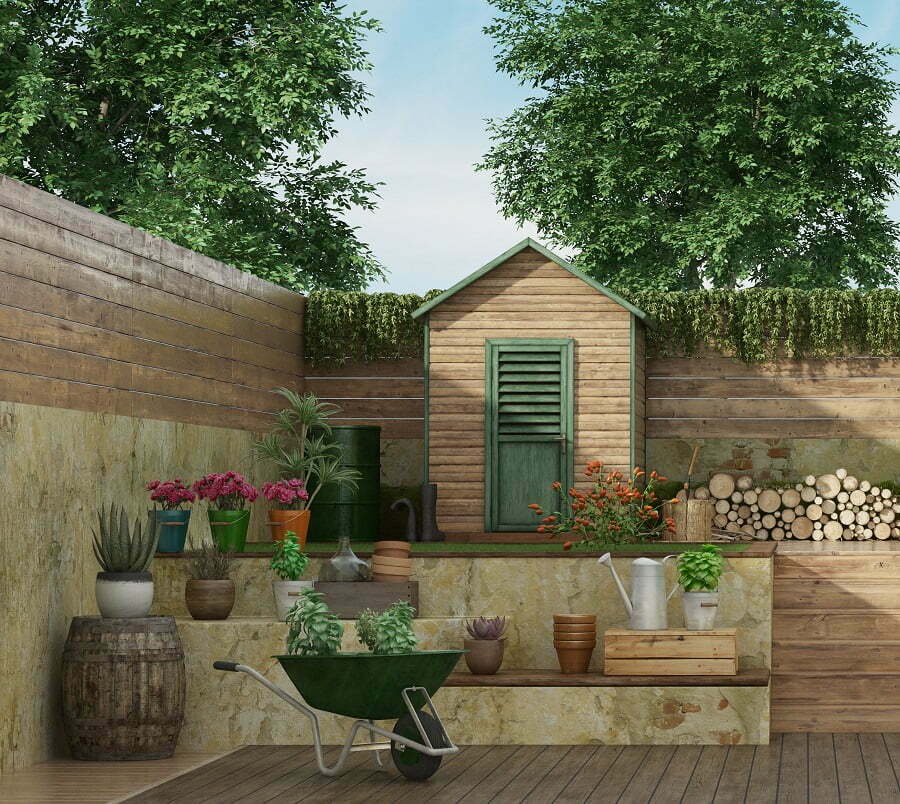 Potting shed prefab sheds are the dream of many gardeners. Having a dedicated space for potting and transplanting can relieve much of the angst generated over messy conditions. You can choose any potting shed style based on your preferences, and ironically, most people choose a shed that looks neat in the rustic style.
Your potting shed makes an ideal place to work during spring planting season, and most potting sheds come with a large bench to facilitate the work. You can choose a shed with lots of windows or a skylight for throwing a little light on the subject.
Steel Sheds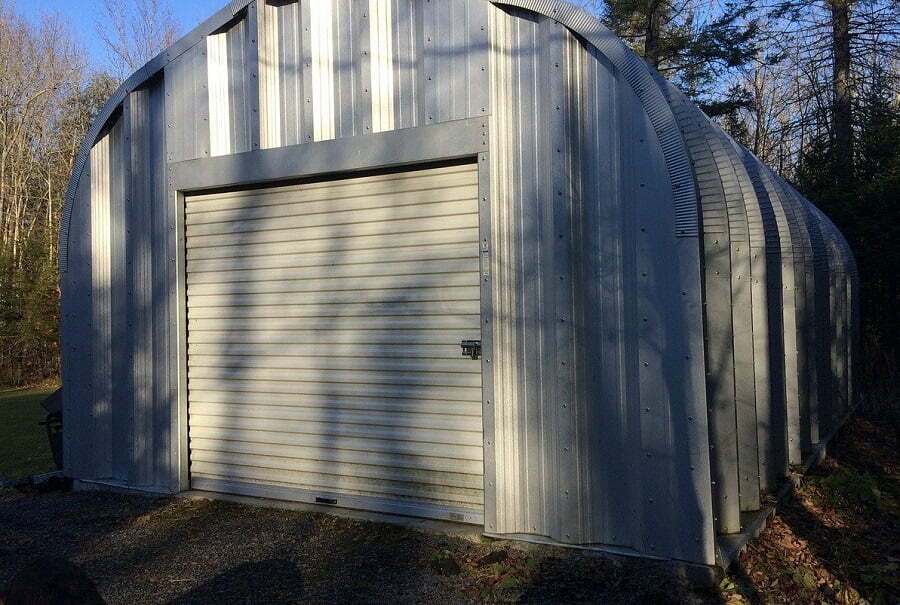 Steel prefab sheds serve a fundamental design aesthetic that some prefer over more user-friendly materials. The best manufacturers build their steel sheds with floors, and others offer floor and floor frames in a separate kit. Steel sheds offer these benefits:
Greater durability
Increased strength against intrusion
Sustainability
Heightened safety from external occurrences
Faster build and assembly time
Vinyl, Resin, Plastic Sheds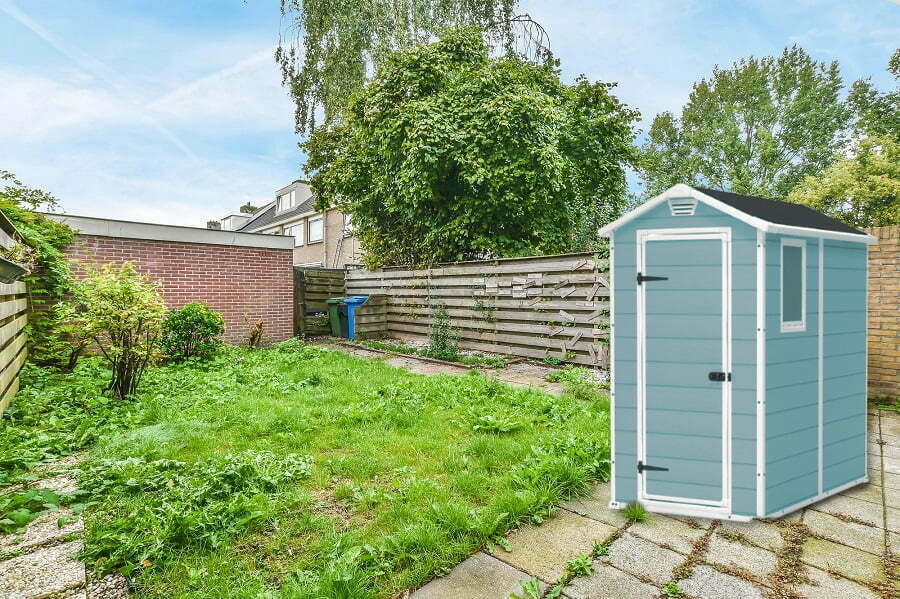 Vinyl, resin, and plastic prefab sheds offer durability and less maintenance, but vinyl tends to be more expensive. Resin and plastic are terms that can describe PVC and other plastics, which can be made from various materials. Vinyl ranks as the most high-end material for prefab sheds. Vinyl doesn't crack as quickly as other types of plastic, and it is more weather-resistant.
Wooden Sheds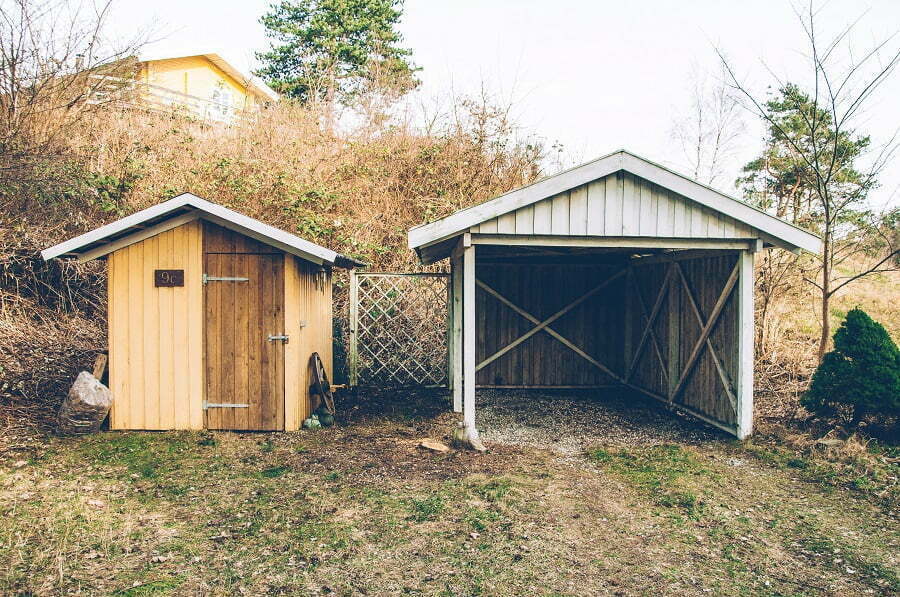 Wood sheds prefab sheds provide the appeal of wood. Rustic-style sheds look more authentic when made of wood like a Pennsylvania Dutch barn. If appropriately treated with a finish or coating, wood sheds last for many years.
The internal temperature of the shed remains reasonable even in the height of summer, and wood sheds are available with overlapping or tongue-and-groove cladding. Wood sheds don't experience the condensation issues common with metal sheds.
Does a Shed Need a Foundation?
Most smaller prefab sheds with floors — smaller than 8′ by 6′ — don't need a foundation as long they are built on flat ground. However, a foundation is always appreciated. Large sheds need a solid foundation to prevent wear and tear, erosion, and other weather-related problems.
Popular Types of Foundations Used for Sheds
Prefab sheds generally use concrete floors, concrete piers, wood foundations, and compacted gravel as foundation support.
The Cost
The cost of most sheds runs between $1,500 and $4,000, but larger farm sheds can run up to $10,000. Small garden sheds can cost as little as a few hundred dollars. Lean-to sheds usually cost less because they use a common wall. You can spend more on a fancy design for a studio shed, hobbyist shed, or workshop shed. Most sheds are used for storage or gardening.
FAQ
Is it cheaper to build a shed or buy a prefab?
It depends on what type of shed you want. A small garden shed costs about the same as a prefabricated model. But if you're looking at a large shed, then buying a prefab may not make sense. It's also important to consider how often you'll need to replace parts of the shed. 
What is the most durable type of shed?
A heavy-duty steel shed will hold up better than a lightweight one. Heavy-duty sheds tend to have thicker walls and heavier roofing materials. They are also designed to withstand extreme weather conditions.
What is the cheapest type of shed to build?
If you're building your own shed, you can save money using recycled materials. Some people use scrap lumber, old doors, windows, etc. But a plastic prefab shed tends to be the cheapest type.
What is the most popular shed size?
The average smallest shed size is 8 feet wide by 12 feet deep. 
Related reading: