Last updated on September 8, 2022
Here's what you need to know about prefab home kits and deciding to buy one. Read on!
Prefabricated homes are built offsite and then transported to their final destination. They are usually cheaper than building from scratch, saving time and energy.
Prefabrication has become a popular way to build houses because it saves both time and money. The construction process is also faster, and the quality of the finished product is higher. And with prefab home kits, this construction method has become even more accessible.
Table of Contents
What Is a Prefab House Kit?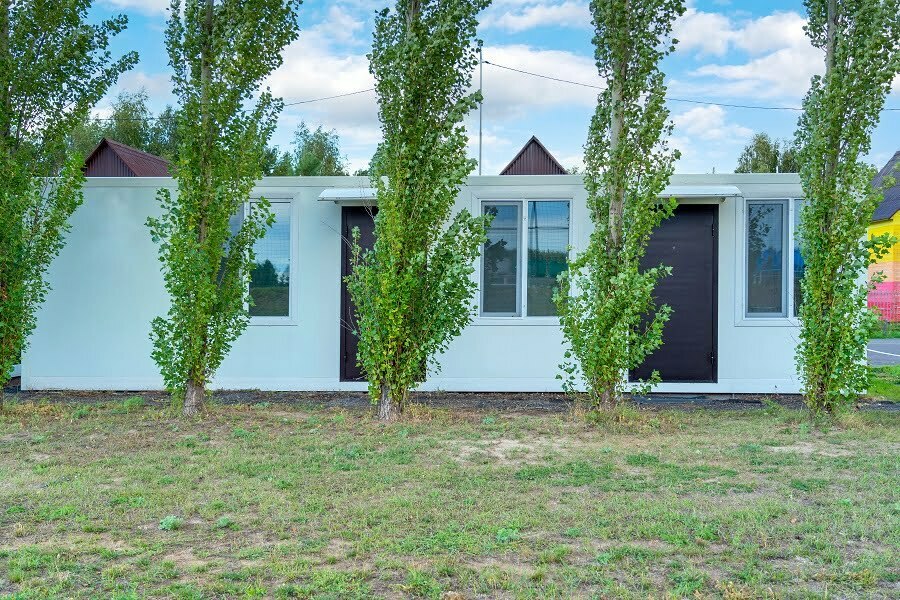 A prefab or prefabricated home is a building with sections manufactured and constructed piece-by-piece in a factory. These homes can be constructed off-site and moved to the home site or be transported in various sections to be put together by the homeowner or someone designated by them. Kit homes are essentially mail-ordered turnkey houses. Housing kits are way more reasonable than employing contractors to supply all the materials.
How Does a Kit Home Work?
Typically, prefab homes are erected from a timber closed-panel system or a timber frame. The timber closed-panel system is similar to sandwich SIPs or structural insulated panels. The roof and wall panels are constructed on-site, packed with high degrees of insulation, and in certain situations, fitted with internal wall finishes and exterior cladding.
You could opt for just the supply and installation of the shell or frame of the building, straight through to a complete turn-key solution in which the home will be designed, constructed, and totally fitted out. Most homeowners who take the prefabrication route choose the complete package. This is because most individuals would like to have a high-quality, unique project that is as trouble-free as possible.
If you select the option for full design and build, the process will include meetings with the project manager and architect to discuss preliminary ideas and finalize plans. Once the frame is constructed, the finishing teams will come on-site to finish the project. This includes the interior kit-out, which could take three months for a small three-bedroom house and six months for a bigger home.
What is the Difference Between Modular and Kit Homes?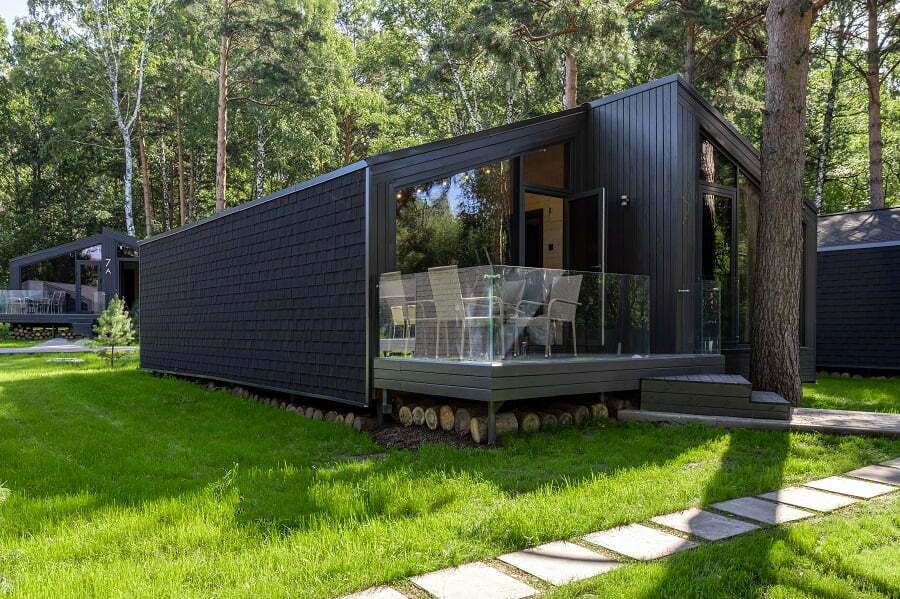 Kit Homes
There are various sizes and shapes in which prefabricated homes are available. However, those sizes and shapes do not always arrive as a whole. Kit homes can be viewed as a standard modular home that arrives as a puzzle. They are built on-site and are meant to be put together by the homeowner.
Kit homes are resourceful in both design and cost. With these homes, there is the option of creating rooms as spacious as you want, and unique dimensions can be used for your home. A contractor can formulate a plan that creates well-measured sections that will be put together on your property.
To cut down on costs even further, kit homes are mainly delivered in pieces and are put together by the homeowner. This places these homes among the cheaper alternatives related to prefabricated homes.
Modular Homes
These homes are quite similar to kit homes, except they make it to your lot finished and ready to go. Typically, modular homes can be relocated and intended for easy mobility. This enables homeowners to move with their property, if necessary.
There is the option for homeowners to have the home built at the factory and delivered or built on-site. Whichever you choose, prefab homes are a convenient alternative for individuals who prefer a ready-made house at a more reasonable cost.
The primary distinction comes down to the build. Even though kit homes might appear less expensive upfront, more effort and assembly time are required. Modular homes are built on your land or delivered with water connections, electrical fittings, and everything needed for everyday life. However, kit homes require the homeowner to put in additional effort and time.
What Comes in a Prefab Home Kit?
What is included in a prefab home kit largely depends on the supplier or manufacturer. However, common inclusions are:
Engineer's certification
Pre-prepared plans for council submission
Frame instructions or diagrams
Pre-assembled roof panels and wall
Required fixings, bracings, and bolts
Windows and doors (including window frames and door jambs)
Insulation for roof and walls
Roofing materials
Guttering system
External cladding
Garage doors
Ceiling and wall linings
Cornices and skirtings
Bathroom, kitchen, and laundry fittings (including baths, sinks, and toilets)
Bathroom, linen, and kitchen cabinets
Moisture resistant linings for bathrooms, kitchen, and other wet areas
Architraves
Wardrobes
Hot water system
What Materials Are Used in Prefab Kits?
Different types of materials are used in prefab homes; these include steel, wood, and concrete. The material used will depend on the project plan and the construction method. Wood is often utilized in prefab homes. The material is light and can be transported quite easily. It enables builders to transport entire prefab one-story or multi-story structures to construction sites.
A few years ago, concrete and steel were introduced in prefab buildings. Typically, preconstructed buildings have a steel frame, concrete floor decks, and steel wall panels.
Prefabricated Kit Packages
You can pick from several build packages tailored to satisfy your requirements, providing you with as little or as much involvement as you require. Depending on the manufacturer you choose, many different ways to customize your prefab home. Most builders will provide different upgrades or finish packages, and some will allow different layout configurations. However, it should be noted that these changes could increase the cost of your home.
Cost
Kit homes vary in pricing and floor plans. On average, prefab construction is less expensive than traditionally-built homes by 10 and 25 percent. Depending on your location, a prefab home kit's starting cost is anywhere between $150 and $400 for each square foot. This cost sometimes includes the interior fixtures of the home.
Designs
Prefab homes are available in a variety of designs. These include ranch, cape cod, contemporary and colonial styles. There are also two-story prefab homes, chalet homes, green homes, and even modular home mansions.
Energy Efficiency
Typically, self-sufficient prefab homes are powered via solar panels; therefore, they reduce or eliminate the necessity to depend on the regular grids for energy. Additionally, homeowners can choose energy batteries to store surplus solar energy. This enables a home to use stored energy overnight and solely depend on solar-generated power.
FAQ
Is prefab cheaper than building?
Yes, prefab houses are generally more affordable than traditional homes. They are usually built at lower costs because they do not need skilled labor, heavy equipment, and extensive site preparation. The only thing that needs to be done before construction begins is to assemble the components.
How long does it take to build a prefab kit house?
It depends on the type of prefab home you want to build. A typical prefab house takes about four weeks to complete. However, if you want to select an upgraded package, this time may extend up to six months.
How big can a prefab kit house be?
It all depends on how much space you want to save. Typically, a small prefab house measures around 800 sq ft. On the other hand, larger prefabs measure up to 2,000 sq ft.
Which is better, prefab kit or modular homes?
Prefab kits are typically more economical than modular homes. Modular homes are usually constructed offsite and then assembled on site. Assembling modular homes requires a lot of skill and expertise. Therefore, modular homes tend to be more expensive than prefab kits.
Do kit homes hold their value?
Generally, yes. Kit homes have been found to retain their value over time. In fact, most people who buy prefab homes keep them for longer periods of time than those who purchase traditional homes.
What are the advantages of prefab homes?
Prefab homes offer numerous benefits. First, they are often more affordable than traditional homes due to low initial investment. Second, they are easier to construct than traditional homes. Third, they are eco-friendly and energy-efficient. Fourth, they require minimal maintenance. Fifth, they are easy to transport. Finally, they provide homeowners with a sense of ownership.
Related reading: