Last updated on September 12, 2022
In a nutshell, a prefab home that meets HUD standards can be 400 square feet to a prefab mansion.
But there are a lot of types of prefabs that can range from tiny cabins to the aforementioned mansions.
What's important is to know the average sizes of manufactured homes that most manufacturers build. If you're looking for a prefab home, these are the most likely dimensions you will be looking at.
So here is everything you need to know about these dimensions, including the transportation restrictions and concerns.
Table of Contents
Prefab Size Maximum Length, Width, and Height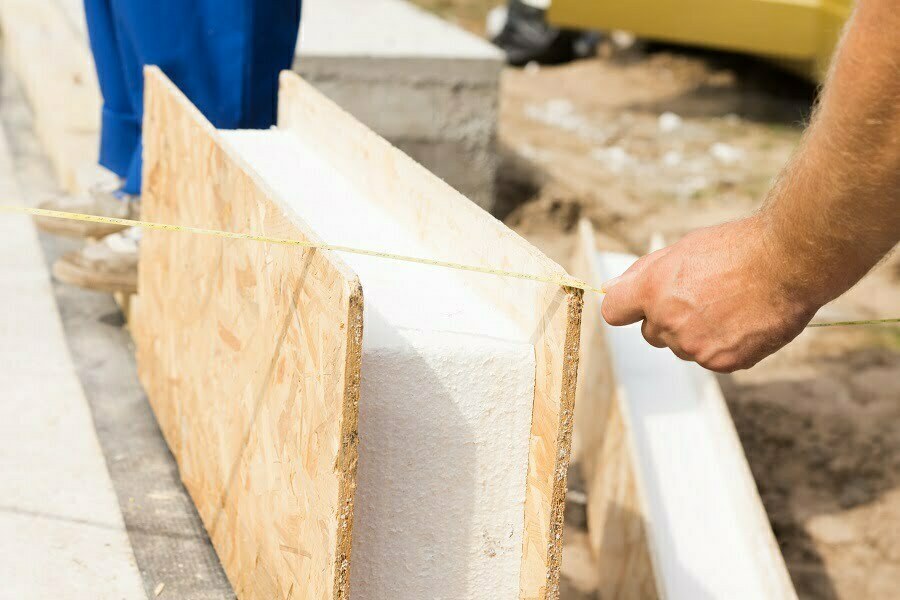 Prefab modules are typically shipped on a flatbed truck, and in North America, the maximum size of a prefab modular building is approximately 20 feet (6 meters) wide and 60 feet (18.3 meters) long. The shipping height, inclusive of the trailer, cannot go above 15.5 feet (4.7 meters).
Typically, prefab homes are built to a maximum width of 16 feet because of many logistical issues while shipping buildings up to 20 feet wide. The federal and state transportation regulations determine the maximum widths and each factory's production system.
Prefab House Minimum Size
A prefab home must be at least 400 square feet to satisfy the U.S. Department of Housing and Urban Development (HUD) standards. There is also a ceiling height requirement of 7 feet, except in closets and hallways where 6 feet 6 inches is acceptable.
Panelized Home Sizes
The majority of manufacturers of panelized homes construct house sizes in a minimum of three widths, normally 13 feet 9 inches, 13 feet, and 12 feet. In addition, some companies create widths of 15 feet 9 inches and 14 feet 9 inches. The prefabricated structure widths can differ by a few inches between companies, based on the size of the panel production jigs of a manufacturer.
Adding Length and Width to Modular Homes
From the manufacturer's point of view, adding length to modular homes is easy to do, so long as it remains within the highest production and delivery prefab home dimensions. Making a plan of a particular size home bigger by expanding the length of the modules is among the best values in the whole construction industry.
Expanding the size of a given plan by widening the modules is an excellent idea. The cost for each square foot is typically a bit more for adding width in comparison to length. This is because sometimes, the floor system requires beefing up.
For instance, an adjustment might be needed to go to a dimension of 2×10 for a house that is 27 feet 6 inches wide from one that had 2×8 floor joists for a home that was 24-foot-wide. Like lengthening a home, widening a module will always bring additional equity to the home than the cost of doing it.
Adding a Prefab Addition
There are a few types of prefab additions. The most popular one is attached to the side of a house (a bump-out) to create additional rooms like a dining room or a new kitchen or a separate living unit like an in-law suite. Another popular category of a prefab addition is placed on top of a one-story house to transfer it into a two-story dwelling.
Adding Another Room
One easy and useful room addition that can be added to a prefab home is a screen room or a sunroom. These rooms enable you to experience the great outdoors without actually being concerned about the elements. These spaces are cleaner than patios, porches, and decks because they are safeguarded against dirt and debris and provide protection from the rain, sun, and flying insects.
Adding a Second Story
Adding a second story to a prefab home is possible, and it provides a way of enlarging a pre-existing house. In the past, this type of addition would be a one size fits all type deal; however, it is now possible to customize it to satisfy your unique needs.
Mobile Home Construction and Sizes
The process of constructing mobile homes has become more efficient and streamlined since they were initially introduced to solve the requirement for low-cost housing.
Today, manufactured homes are highly regulated, and even though they may get to their permanent sites with attached wheels, the wheels are usually taken off. The houses are permanently attached to an in-ground foundation.
They typically comprise a single module, or to form a bigger home, two or more can be attached. With landscaping and skirting, they are practically indistinguishable from site-built houses. The process of structuring and building a mobile home is quite interesting.
Prefab Shipping Container Home Sizes
Typically, shipping containers are available in 40 feet, 20 feet, and 10 feet prefab home dimensions. The tiniest shipping container can deliver roughly 100 square feet of floor space for living. Eight of the larger containers can create a two-story house at roughly 1400 square feet.
Double Wide Prefabs
A double-wide prefab is the most popular form of modular house. They symbolize a happy medium between luxury multi-section prefab houses and value-oriented single-section houses. Modular home builders provide double-wide prefabs in a wide variety of sizes ranging between 900 and over 2,000 square feet. New home buyers provide a remarkable starting point because, in many ways, they provide the finest of both worlds.
Hinged Roof Impact on Prefab Home's Size
In the past few years, the prefab housing industry has seen quick growth in the visual variety of manufactured housing. This has helped the homes appeal to a wider cross-section of the market than ever before. Adding new plants and new transportation technologies have allowed factories to raise interior ceiling height to nine feet on many homes.
In addition, the hinged roof systems enable designers to manufacture houses with roof slopes up to 12:12. In so doing, manufactured homes can seamlessly blend into existing neighborhoods.
Prefab Transportation and Size Constraints
Since prefab homes have to be transported, they encounter certain size constraints. These restrictions are mostly based on the federal and state highway regulations the home will travel on en route to its final destination. Modular factories can manufacture much bigger modules than most roadway turns and overpasses can safely accommodate.
These are merely transportation constraints since prefab homes have no size restrictions. If you so desire, it can be a 15-bedroom mansion. It will simply require more modules to be shipped from the factory.
Related reading: