Last updated on September 26, 2023
These are the best modular and prefab homes in square footage larger than 2,000 sq. ft. Read on!
Big homes come in many designs. Some are multi-family homes and detached duplexes, and others are circular sheds connected via porches. You have so many options to choose from. The best thing about it is that even with its size, it's still cheaper than building traditional stick-built homes.
A prefab home of over 2,000 sq. ft. is a moderately large home and few people even consider that prefabs can be this big. But homes this size are much more affordable than traditional stick-built homes.
On the other hand, the foundations and delivery of these homes are significantly more expensive than smaller prefab homes.
If you're looking for more investment options, a new home for your growing family, or other reasons, you might want to check out these prefab homes.
Table of Contents
Unity Homes Varm Streamlined G3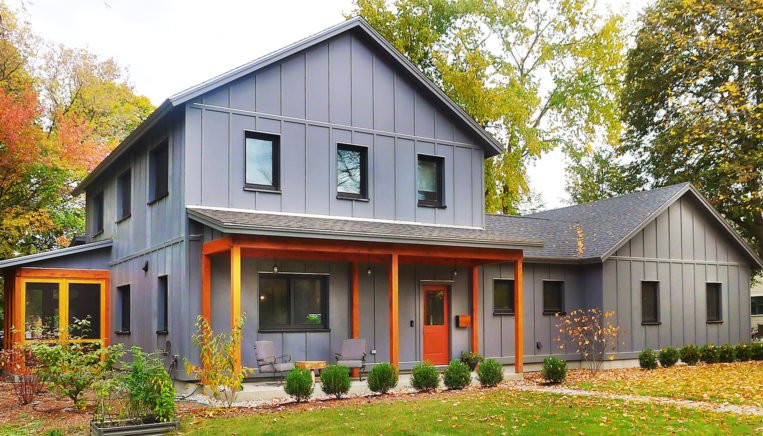 Unity Homes is a manufacturer that aims to be different in all the positive aspects. It's a design-build company with a well-developed and streamlined process. They have a team of experienced, professional, and credible people ready to build the home of your dreams.
Their Varm Streamlined G3 has a shell estimate of $298K and a finished estimate of $726K. This home has two levels, with the first floor's total area of 1,235 sqft and the second floor with a living area of 1,008 sqft. In total, the G3 home has 2,241 sqft.
Unity Homes Varm Streamlined E6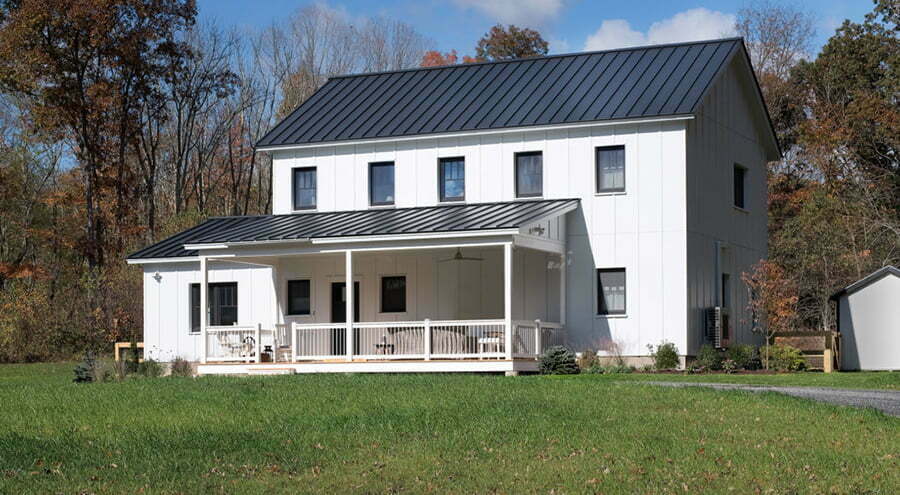 The Varm Streamlined E6 is bigger than the previous home. It has a shell estimate of $331K and a finished estimate of $807K. This has two levels with 1,603 sqft on the first and 1,006sqft on the second. It has a total living area of 2,609 sqft.
ZIP Kit Homes Solitude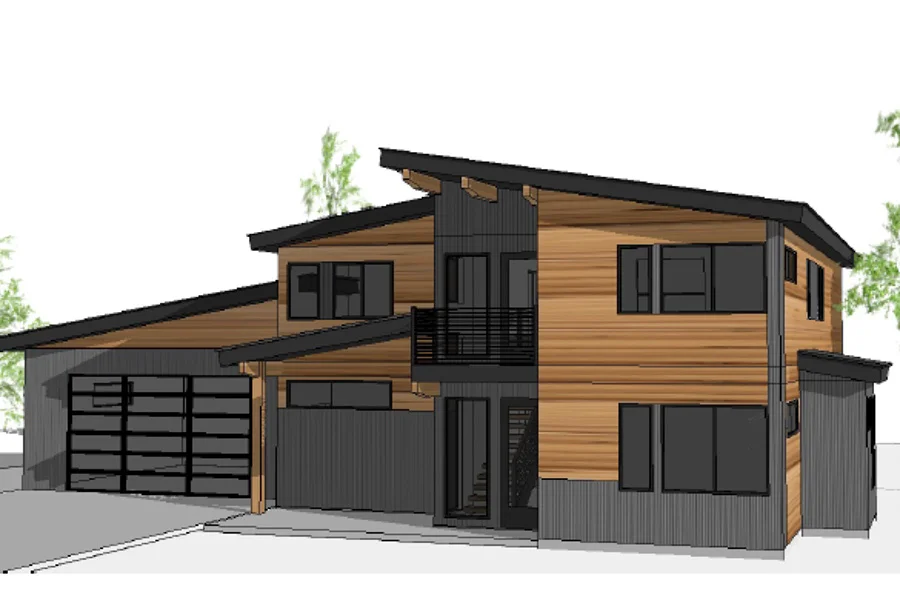 ZIT Kit Homes has a factory in Cedar City, UT. They have a faster and more efficient way to build homes. The Solitude is a five to six-bedroom home with four baths. It has a total of 2,944 sqft of living space. It's also one of the company's most popular and expensive models. Contact them to see the pricing options for this home.
ZIP Kit Homes Columbia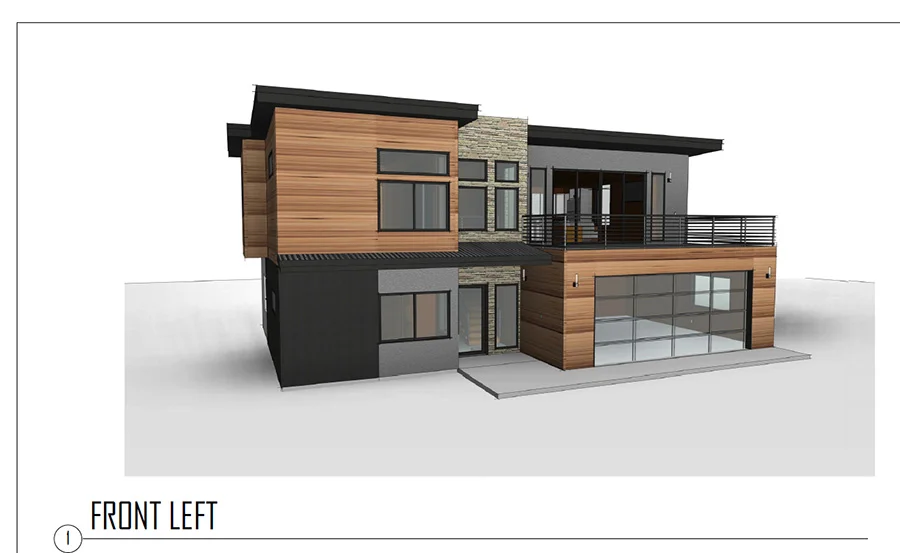 Columbia is another expensive and famous model of ZIT Kit Homes. It has four beds, four baths, and a total living area of 2,230 sqft. The garage has a total area of 576 sqft. It's a customizable home, so you are free to make some upgrades if you want.
Yankee Barn Homes Hill House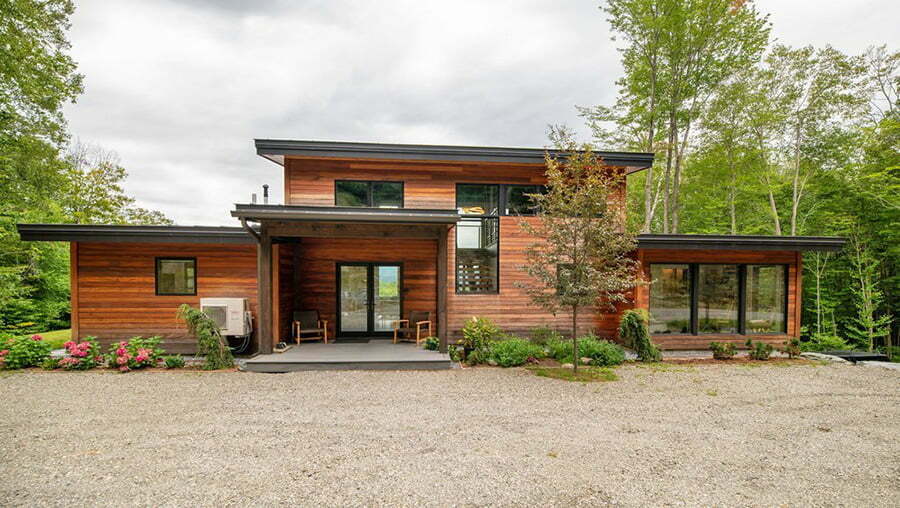 The Yankee Barn Homes build homes that embrace beauty, energy efficiency, flexibility, and comfort. One of their models is the Hill House which looks like a mid-century modern architectural design. It has a total area of 2,061 sqft with two bedrooms and two and a half baths.
Whisper Creek Eagle River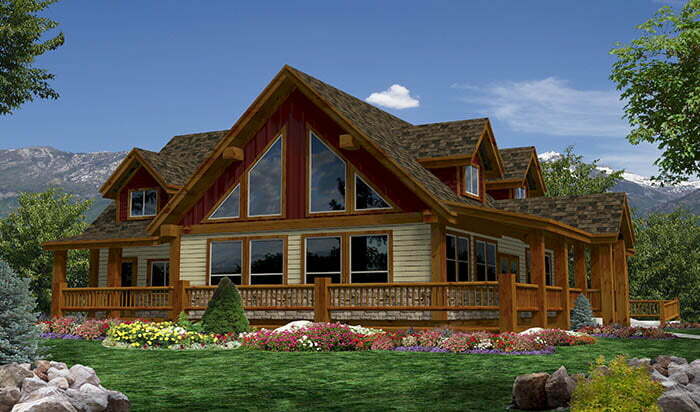 Whisper Creek is a trailblazer company constantly evolving and developing its methods and approaches. Their goal is to build high-quality homes that are not only beautiful but also affordable. The Eagle River is one of the newest designs of Whisper Creek. It's a panelized home with a Big Horn layout. This home has a total living area of 2,176 sqft.
Whisper Creek Elk Ridge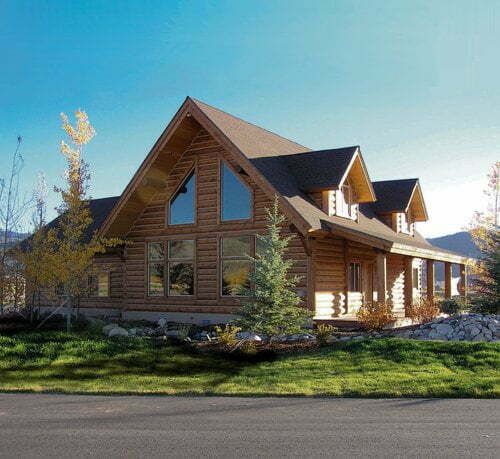 The Elk Ridge is a rustic home with spacious bedrooms and a state-of-the-art kitchen. It has a total living area of 2,553 sqft. It has a foot wing for that entertainment space for your family and friends who come over. Like all of Whisper Creek's floor plans, The Elk Ridge is customizable.
Trillium Architects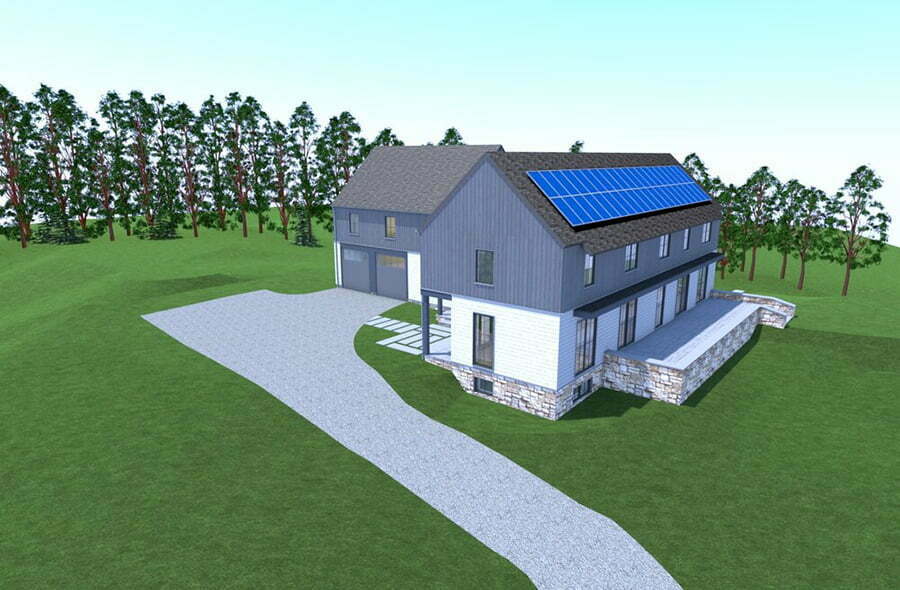 Trillium Architects is a 12-person team of all professionals experienced in the industry. That company is based in Ridgefield, CT, but also primarily serves buyers from western Connecticut and New York's Hudson Valley. However, their homes and designs are available throughout the country. The 3500 SF Grey Fox is one of the company's home models.
Teak Bali Hamakua Haven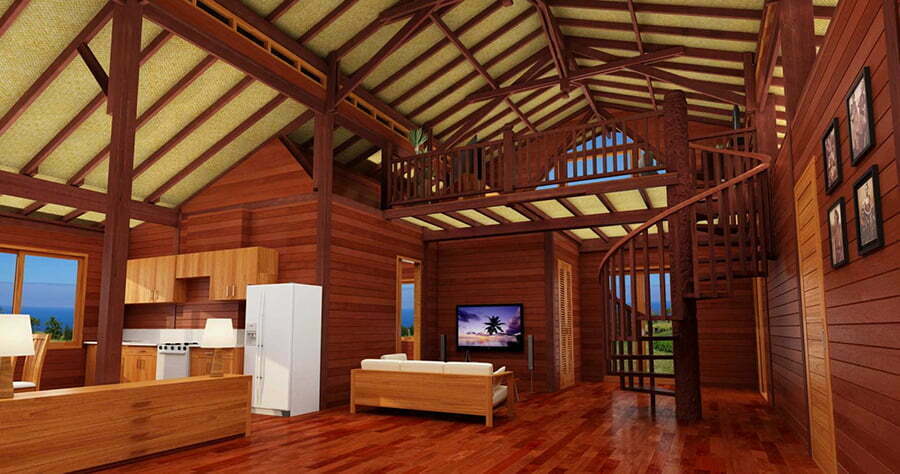 Teak Bali designs the luxurious bamboo homes of your dreams. It's one of the most accomplished luxury prefab builders globally, based in Bali and Hawaii. Their homes are state-of-the-art, sustainable, and designed to last a lifetime.
The Hamakua Haven is a three-bedroom home where two of which rooms are laid in the same quarter. The master bedroom is private and restricted to the opposite side of the home. It has a living area of 1,916 sqft, a loft area of 291 sqft, and a lanai area of 419 sqft, amounting to well over 2,000 sqft.
Teak Bali Yogashala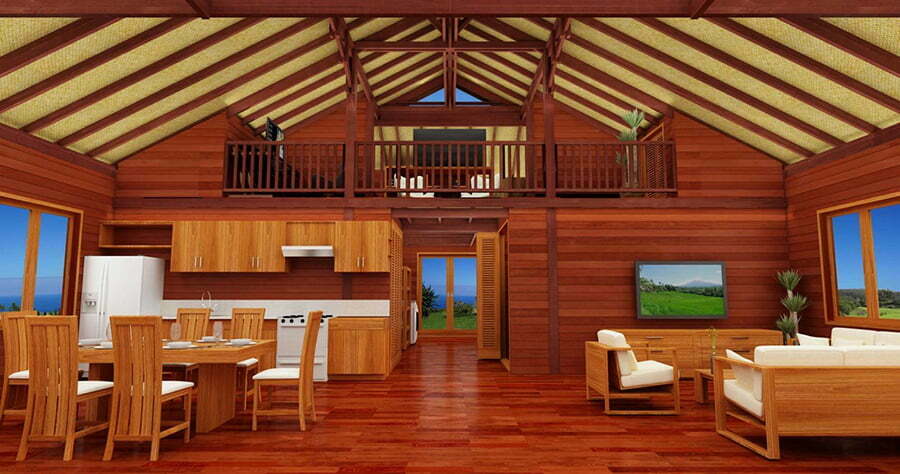 The Yogashala has a living area of 1,539 sqft, a loft area of 420 sqft, and a lanai area of 484 sqft. It has a Hawaii floor plan, a large front deck, and multiple sliding doors into the common interior area. It is a functional home easily altered to accommodate your family's lifestyle and needs.
Sunlight Homes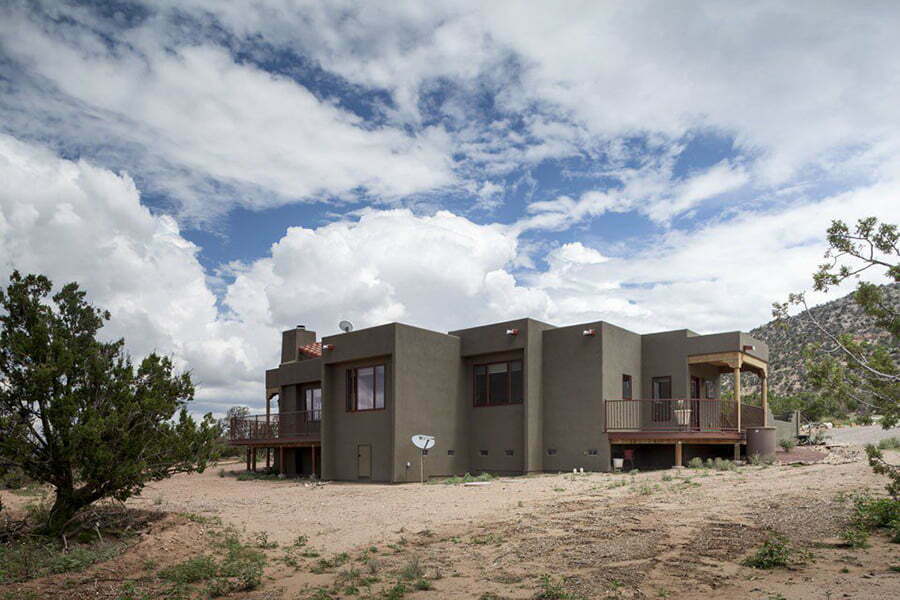 Sunlight Homes is a family-owned business that has served clients around the country for over 40 years: the company custom designs homes, resource and education companies, and other development projects.
An example from their portfolio includes the Greenhill Residence located in Torrance County, New Mexico. It has a total area of 2,504 sqft and is a fusion of a traditional Spanish Home and contemporary modern style.
Jacobsen Homes TNR 7521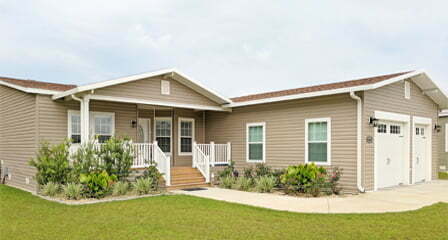 Jacobsen Homes builds home carefully. They understand that buying a home is an important decision, and they want to be included in that decision-making the rest of the way. They are an industry-leading prefab manufacturer in the country with green building processes.
The TNR 7521 floor plan has three bedrooms, two baths, and a total living space of 2,080 sqft. Additionally, the home has a den, a spacious living room, and a laundry area.
Jacobsen Homes The Imperial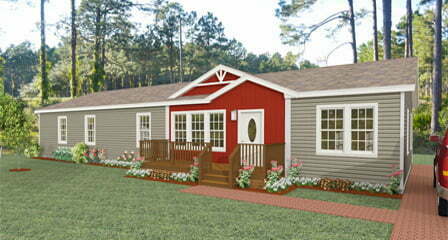 The Imperial is another house model from Jacobsen Homes. The floor area is 2,058 sqft and features three bedrooms, two baths, a laundry room, two spacious living rooms, and more.
Deltec Homes 2348 sqft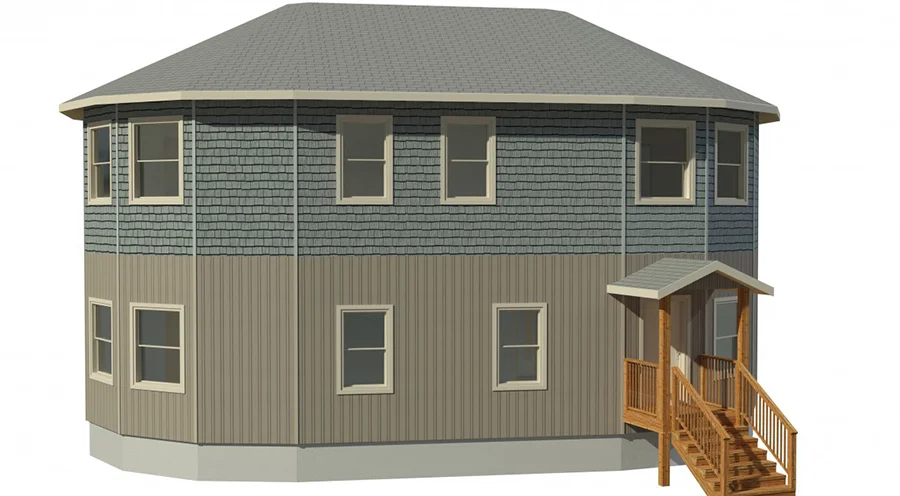 Deltec Homes create the best homes for the people and the planet. Their models are versatile and architecturally designed too. The company is based out of Asheville, NC. The 2348 sqft model is a two-story crescent home with a semi-open concept. It has three bedrooms and a shell price of $190K to $271K.
Deltec Homes 2193 sqft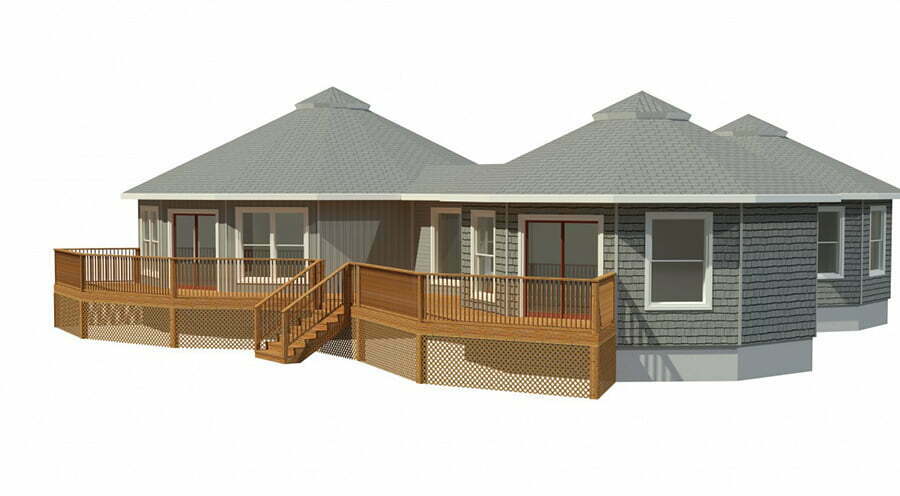 The 2193 sqft home is a tri-connect, three-round model with two connectors in between. It's a great option for multi-generation living. It has three beds, and the shell price starts at $251K to $393K.
Deltec Homes 2503 sqft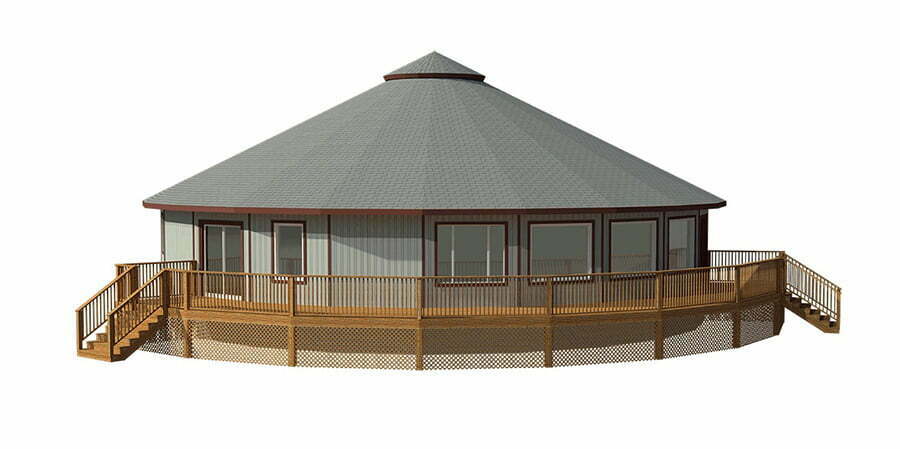 This home is one of the 360 Series. It has a 2,503 sqft living area, three bedrooms, and a central kitchen with enough space for formal dining. The shell price range is $204K to $329K. It has a WebTec floor system, a self-supporting roof system, and more.
Connect Homes Connect 8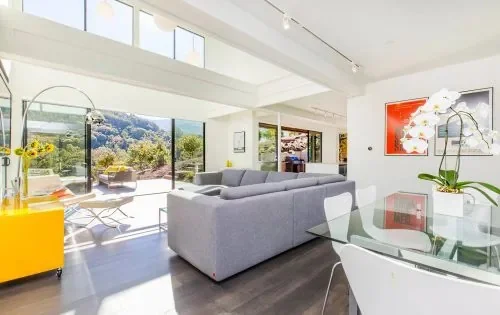 Connect 8 has a total of 2,560 sqft with three beds and three baths. It's a two-story home with rigid steel frames for the floor-to-ceiling glass windows. It gives you a beautiful and expansive view of your surroundings. The total estimate is $866,100, including design, production, installation, sales tax, and site work.
Connect Homes Connect 9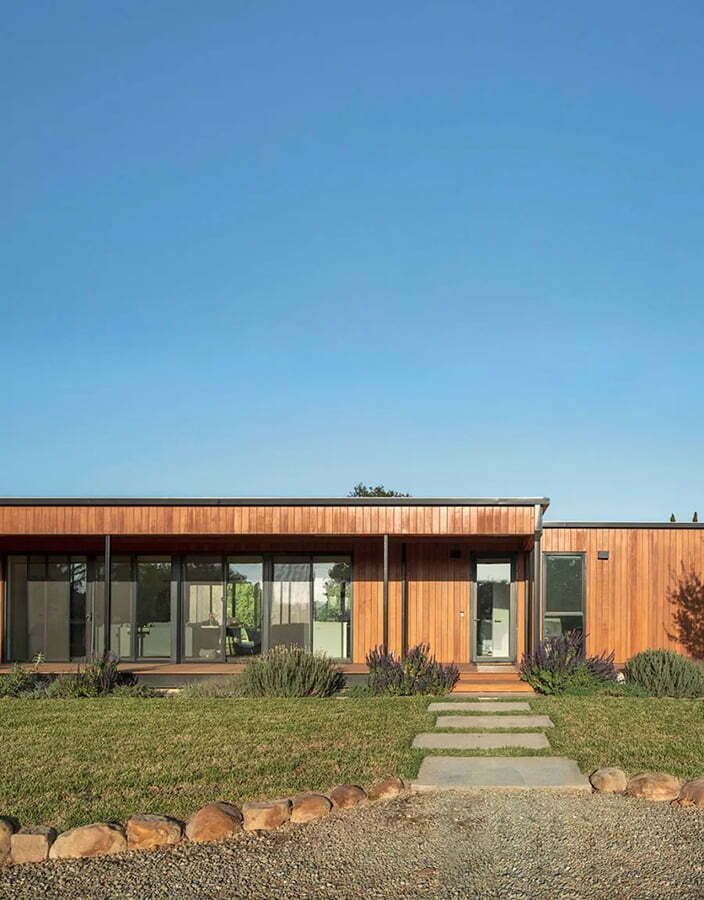 Connect Home makes modern living accessible. The company reimagines the building and buying of a home to accommodate the needs and budget of its clients.
Connect 9 is an 80 ft long and almost 3,000 sqft home that is modern and majestic. It has a glassy look and open concept and is built for entertaining family and friends. The estimated total cost is $934,800, including design, production, installation, sales tax, and site work.
EvoDOMUS Creek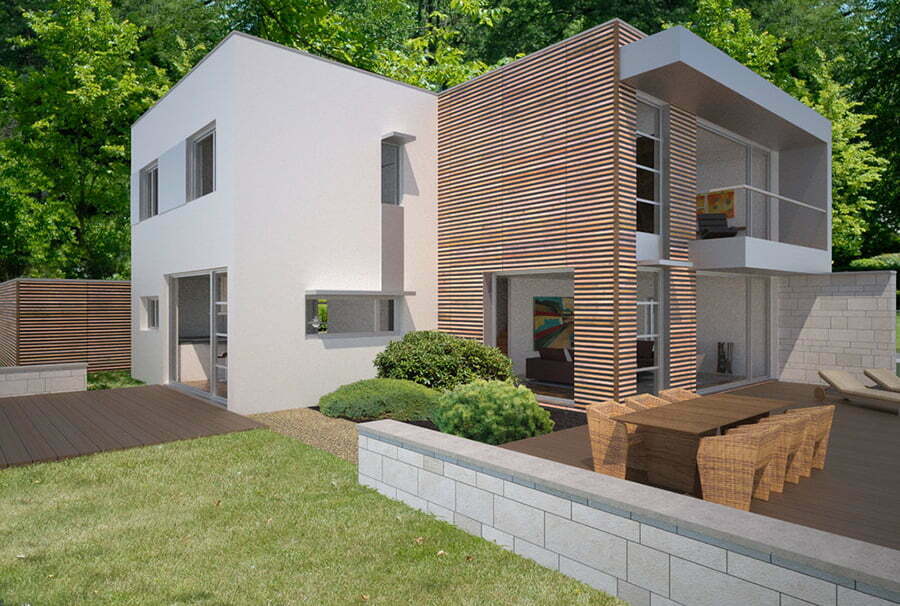 EvoDOMUS changes the world one house at a time. The company delivers beautiful and energy-efficient homes. The Creek is an urban three-bedroom home. It's a beautifully-designed home with a generously sized room. It has open-plan living areas perfect for hosting family and friends' nights. The home has a total area of 2520 sqft, two levels, three bedrooms, and two and a half baths.
Modular Direct Carrie Ann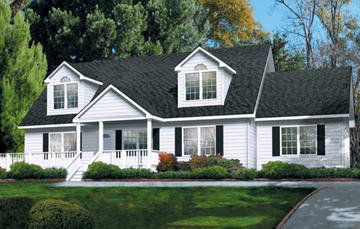 Modular Direct provides home-building alternatives that save you thousands of dollars. Unlike a traditional home, prefab structures are far more affordable and faster to build. However, that doesn't mean that these homes are not as strong.
Carrie Ann is a two-story home with a total living area of 2,136 sqft, three bedrooms, and two and a half baths. The starting price is $172K. The price includes windows and dormers.
Westchester Modular Homes Chatam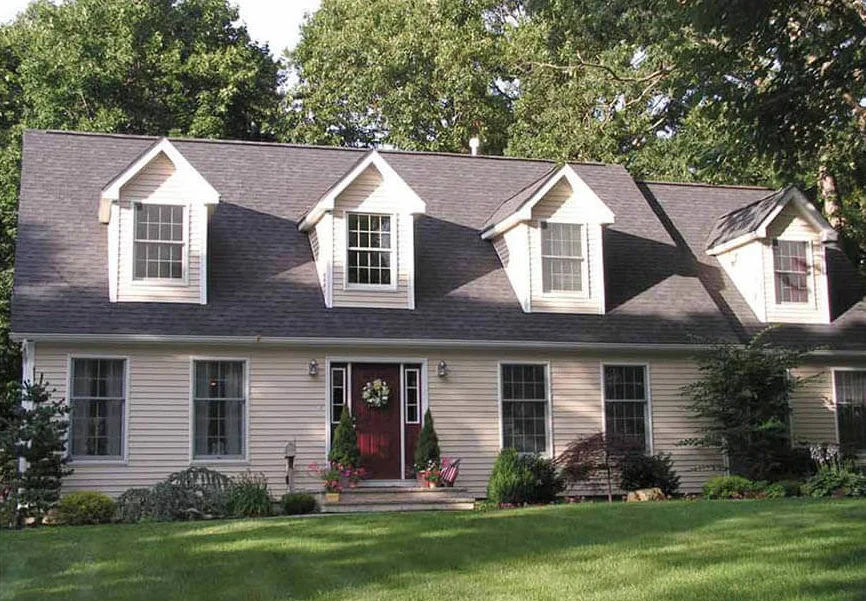 Westchester Modular Homes is a national leader in designing and producing high-quality homes. Their base is located in Wingdale, NY.
The Chatam is a one-bedroom home with one and a half baths and a total living area of 1,568 sqft on the first level and 896 sqft on the second level. Its cape cod style is efficient and customizable too. It's an excellent choice for goring families and working professionals.
Related reading: