Last updated on January 27, 2023
The future of real estate is prefab homes, but they have to be large enough. These modular homes are over 1,000 sqft.
Buying a home costs a lot of money. It's a lifelong investment that could be passed from one generation to another. However, it's a different story with modular homes. They are unlike traditional homes in terms of the building process and the budget.
Modular homes are a newer concept in home building, but more and more people are looking at prefab and modular homes for their next housing project. Some prefab homes are for extra office spaces, ADUs, guest houses, and other use. Homes over 1,000 sqft can be used as primary dwellings.
Here's a digest of reputable manufacturers that make homes with this footage.
Table of Contents
Allwood Outlet Eagle Vista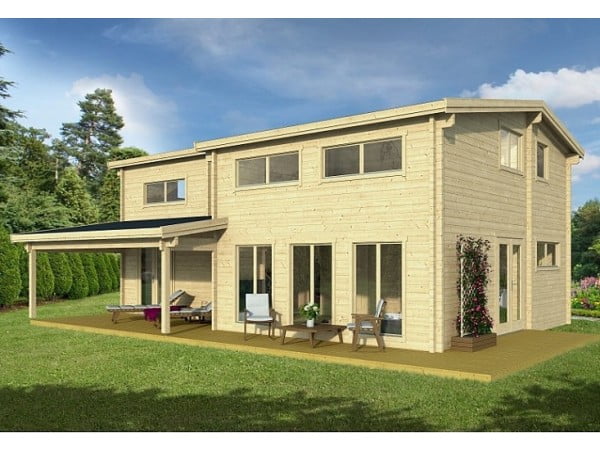 Allwood Outlet is an eco-friendly retailer of Millwork and Engineered Wood products. It's a family-owned business that provides high-quality homes at reasonable prices.
Eagle Vista is a cabin kit with a total floor area of 1,376 sqft. It's a bigger cabin compared to its sister kit, the Eagle Point. It's spacious and energy-efficient. A perfect weekend getaway. The price starts at $88,990.
Allwood Outlet Eagle Point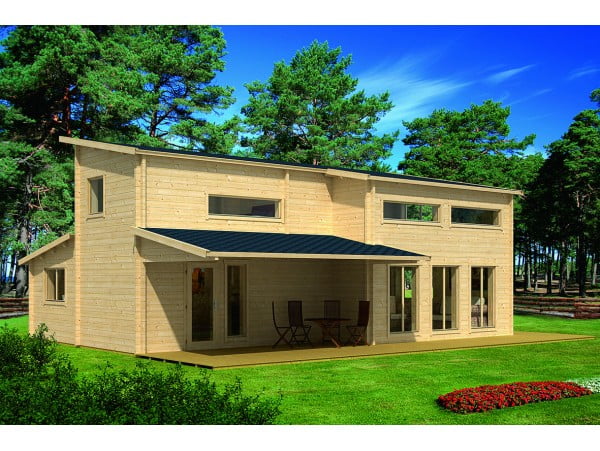 The Eagle Point is a cabin kit model home built with Nordic spruce wood. The price starts at $78,990. It has a total living area of 1,108 sqft. Use it as a hybrid home, a vacation home, or a granny flat. It's also a great rental option for extra income.
Zip Kit Homes Bozeman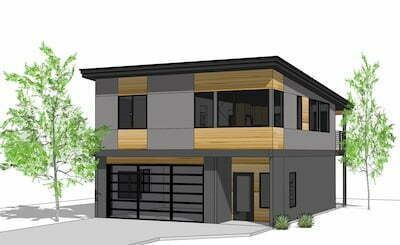 Zip Kit Homes is a manufacturer based in Cedar City, UT. They have a fast and efficient building approach for their prefab home. They have solutions for those looking for affordable housing, RV parks, vacation homes, rental projects, and more.
Bozeman has four bedrooms, three baths, and a total living space of 1,400 sqft. It also has a two-car rager. Use it as an optional studio apartment or a rental income.
Zip Kit Homes Bozeman Multi-Family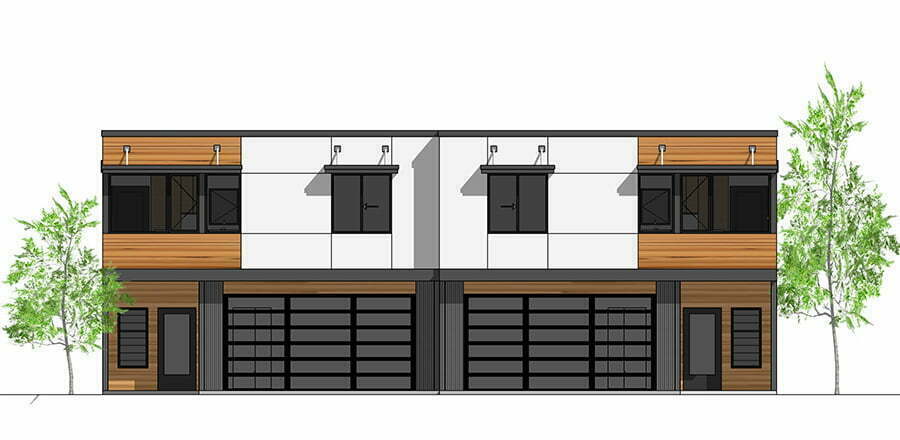 The Bozeman Multi-Family is a four-bedroom and four-bath home on a 1,400 sqft living space. The house has a covered back deck with an optional studio apartment for rental income. It's a beautiful home and one of Zit Kit's most expensive models.
Yankee Barn Homes Bennington Carriage House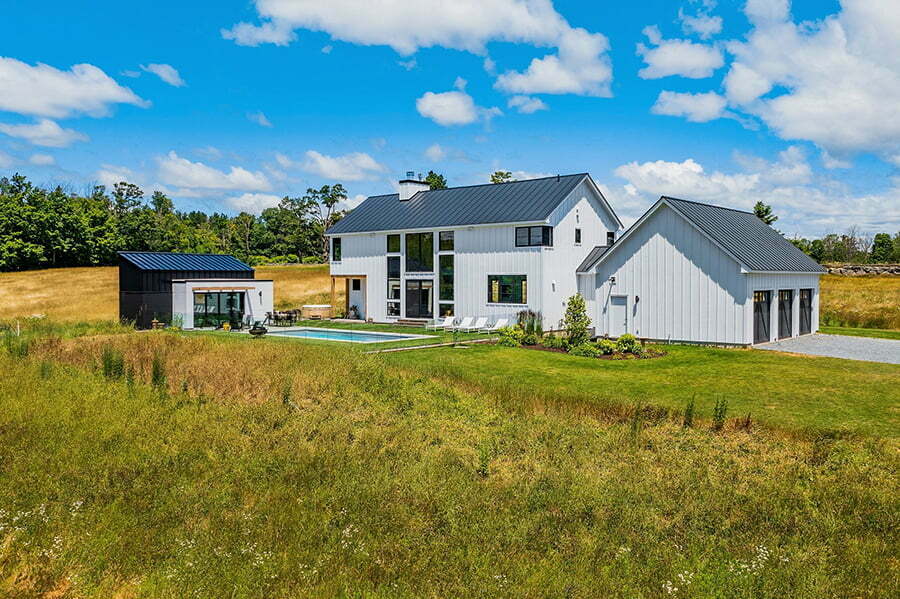 Yankee Barn Homes build fully customizable, energy-efficient, and comfortable homes for families. They team up with the right people to create the finest and most durable homes.
The Bennington Carriage House is a home with a spacious second level. It has a three-car garage and a half bathroom on the first level. It has a total floor area of 1,142 sqft with a bed and two baths. The home gives off a Victorian prefab look with its full-light windows to welcome natural light.
Yankee Barn Homes Block Island House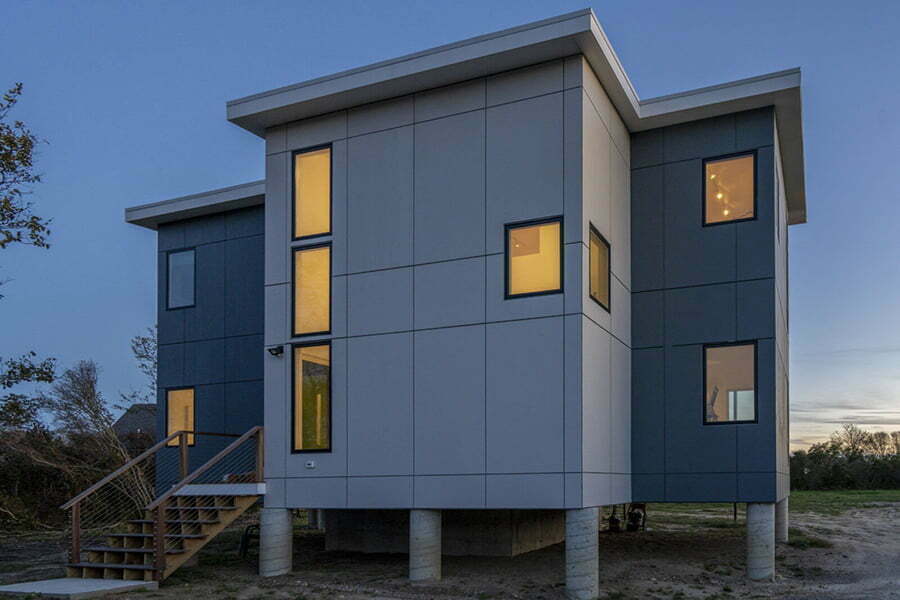 Block Island House is a perfect beach home, a contemporary designed home. It's an upside-down home with a kitchen, a living space, and a primary bedroom on the second level. It sits on a living area of 1,594 sqft and has three beds and three baths.
Whisper Creek Big Horn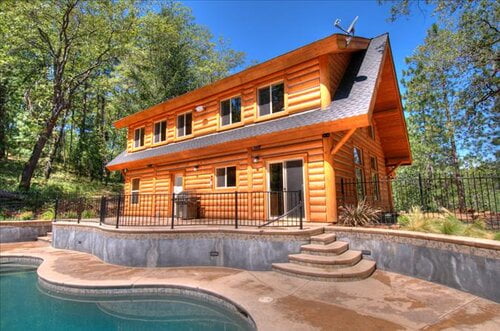 Whisper Creek Log Homes utilize a wall panelization building system to save time and money. It's a more affordable option compared to building traditional homes. They have several models in their catalog, including the Big Horn. It has a total floor area of 1,700 sqft.
The great room is an open space. There's also a wide-open loft space for comfortable sleep. All of their models are customizable according to your needs and preferences.
Villa Homes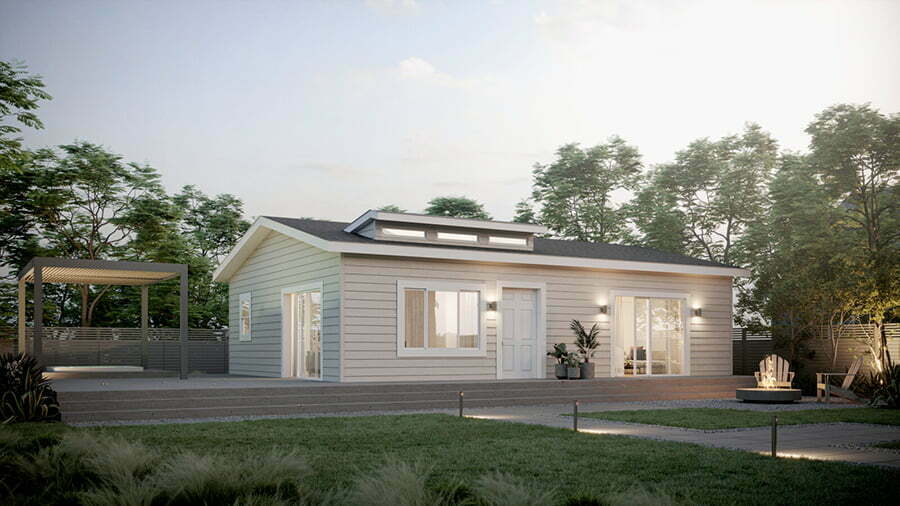 Villa creates your perfect ADU home that opens your world to many possibilities. They have more than fifteen customizable home plans based on your lifestyle and needs.
The Villa H1000A is a beautiful home with two beds, two baths, and a space of 1,000 sqft. It's an ideal home for families and overnight guests to stay in. The price starts at $163,500.
United Dwelling Duplex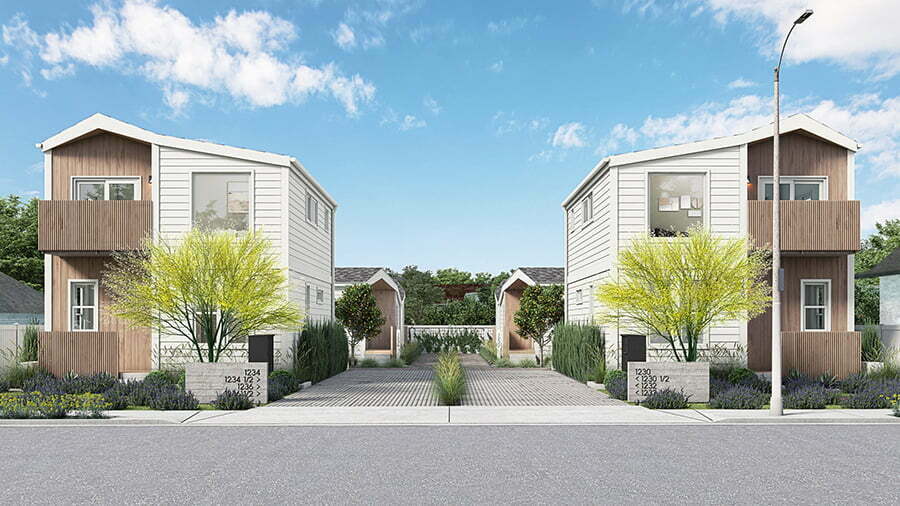 United Dwelling is one of LA's premier ADU providers. The company delivers tiny homes that empower communities and help investors maximize their investments.
You can maximize your investment dollars by getting more homes than one. Their Duplex Modular Homes are two units in one space. The homes have stylish designs and compact footprints.
Topsider Homes Plan PD 1121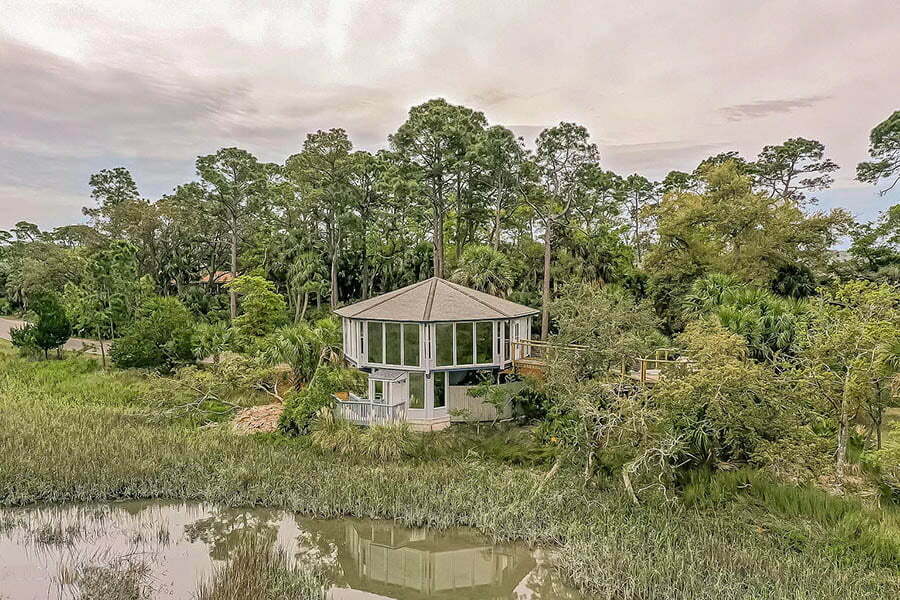 Topsider home has been a leader in custom design and prefabricated homes for over 50 years. The business has grown into leading custom homes and sells its homes worldwide.
They have sold thousands of homes worldwide, from small prefab cabins to 20,000 sqft. Plan PD 1121 has two bedrooms, one bath, and a living area of 1,125 sqft.
Topsider Homes Plan PL 0301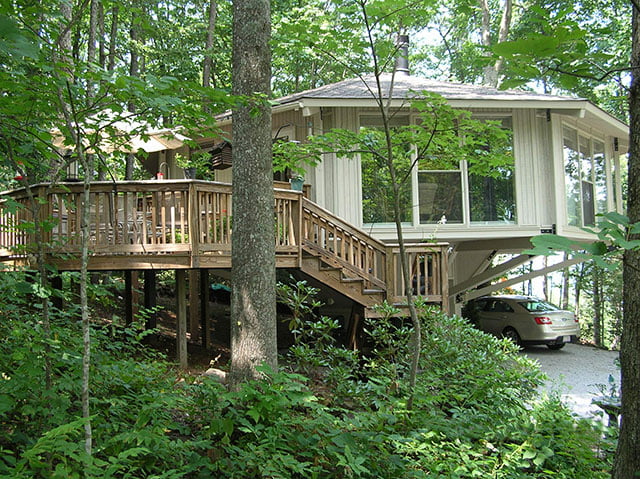 Plan PL 0301 has two bedrooms and one bath. It has a floor area of 1,015 sqft. It has two-floor plans, the lower floor plan has an area of 215 sqft, and the upper floor plan has 800 sqft.
TLC Modular Homes Sawyer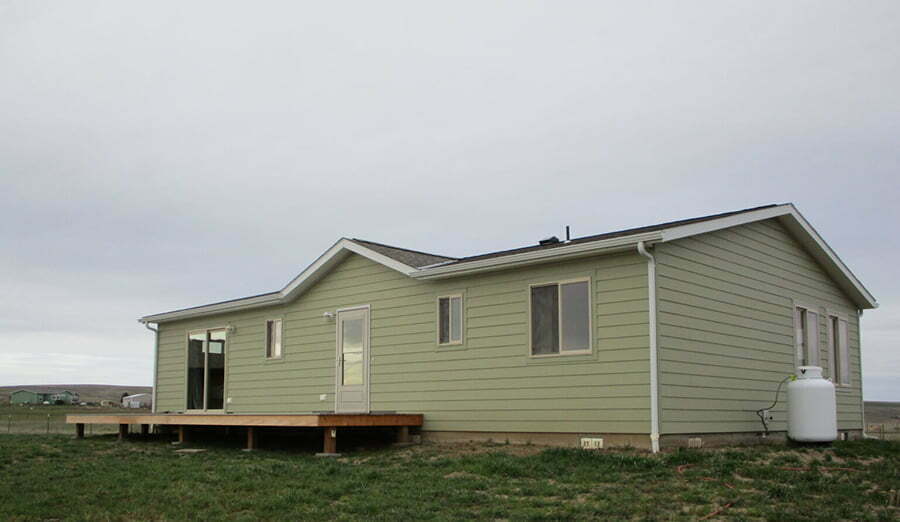 TLC Modular Homes is a family-owned business based in Goldendale, Washington. All their homes are inspected and approved by Washington State inspectors. The houses and buildings meet local building codes.
One of their homes is the Sawyer, with two bedrooms, two bathrooms, a spacious kitchen and living area, and beautiful dining space. It has a total space of 1,400 sqft.
TLC Modular Homes Charlie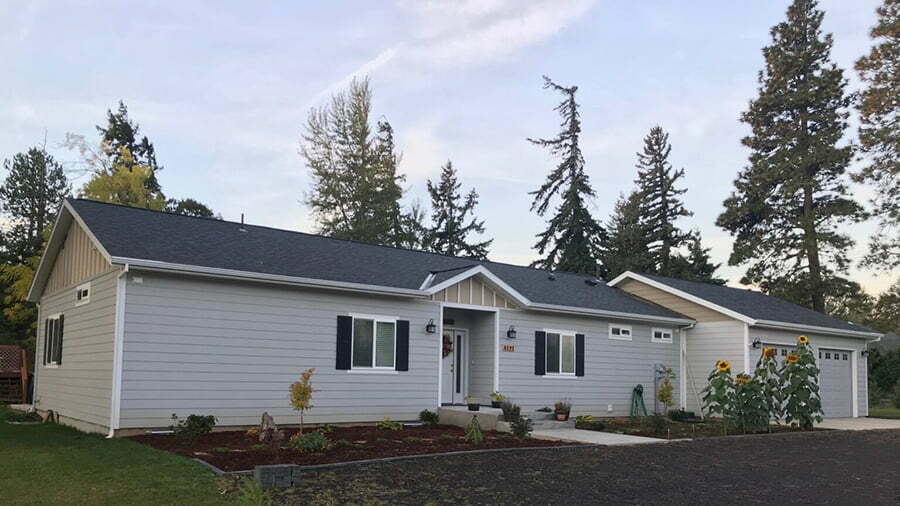 Charlie is a three-bedroom home with two baths and an open concept floor plan. The house has a private primary bedroom with an ensuite, double vanity, and a large walk-in closet. It has a total area of 1,602 sqft.
Connect Homes Connect 6T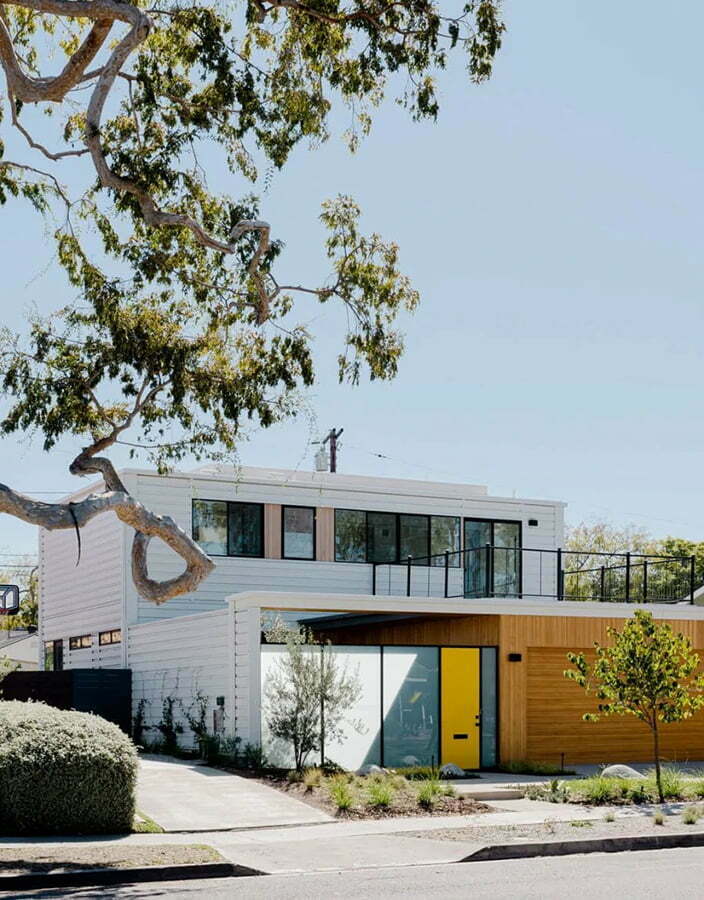 With fifteen home models, you have many options to choose from. Connect Homes aim to create modern living accessible by reimagining the home buying and building process.
One of their models is Connect 6T. It's their most popular model and is perfect for young families and professionals looking for their first investment ventures. The home has a total floor area of 1,920 sqft and has four bedrooms and three baths.
TeakBali Tanglewood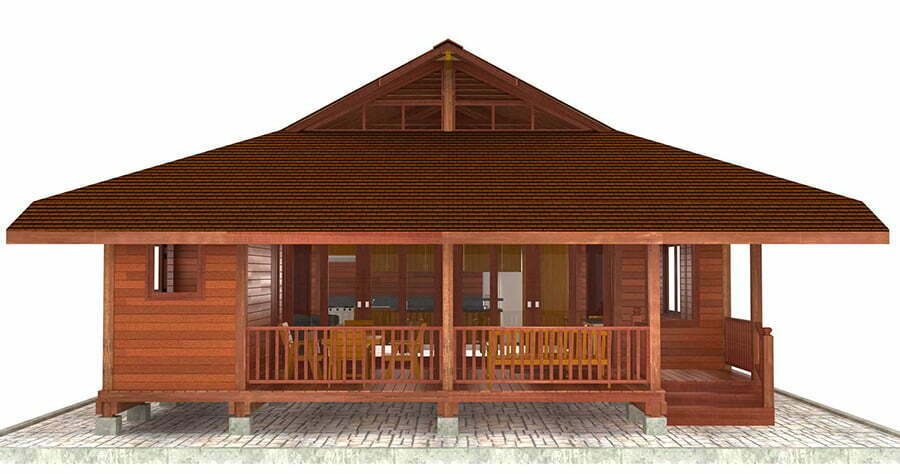 TeakBali designs and fabricates luxurious prefab hardwood homes of your dreams. They create a hardwood home to the highest standard. Their main offices are in Bali and Hawaii, but they service and deliver prefab homes worldwide.
The Tanglewood has a living area of 1,464 sqft, a lanai area of 355 sqft, and a ridge height of 21ft. It has two beds and ensuite baths, two storage areas, and a laundry area.
TeakBali Hana Hale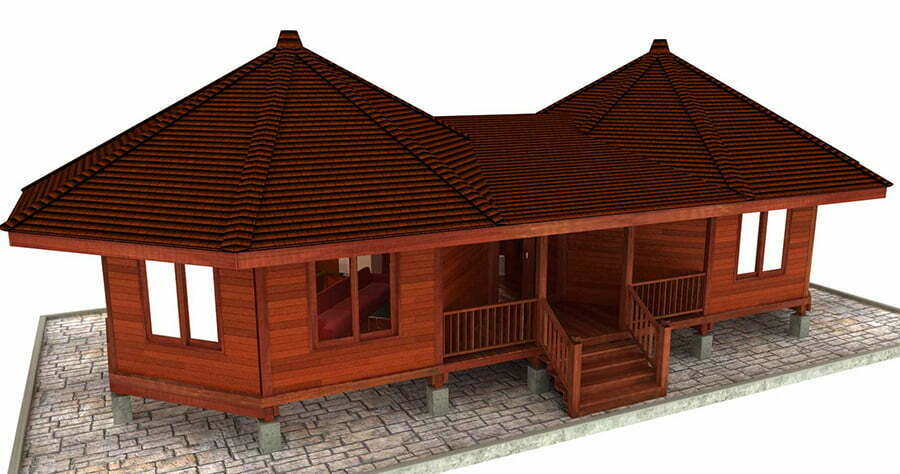 The Hana Hale has an octagonal floor plan with a living area of 1,130 sqft, a lanai area of 108 sqft, and a ridge height of 15 ft. It has a spacious main bedroom, a bathroom, and an open plan foyer.
Sunlight Homes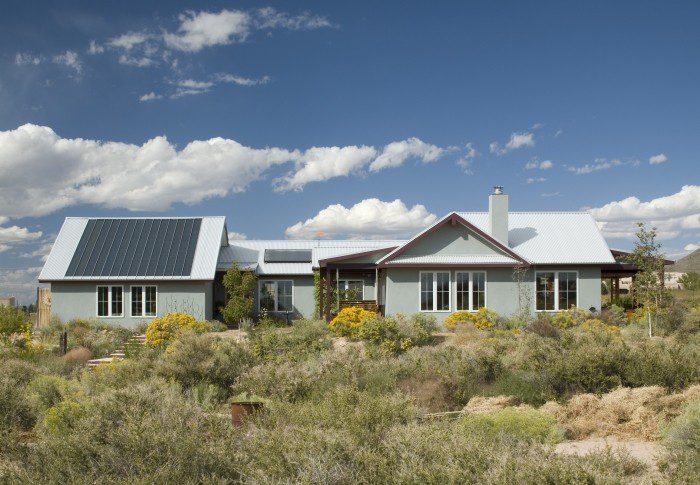 Sunlight Homes is a second-generation family-owned business that builds green homes for clients around the country. They have a team of experienced and professional craftsmen dedicated to building energy-efficient and customizable homes.
Examples of their homes over 1,000 sq. ft. include the Davis Residence has a total area of 1,495 sqft, three bedrooms, and two office spaces. These spaces can also be turned into sleeping lofts to accommodate more guests—the house is a great room that welcomes much natural light.
The Murphy Residence has a total floor area of 1,706 sqft. It has a private entry and exit for its guest room, allowing visitors and guests to come and go without going through the main house.
SteelBox Model 3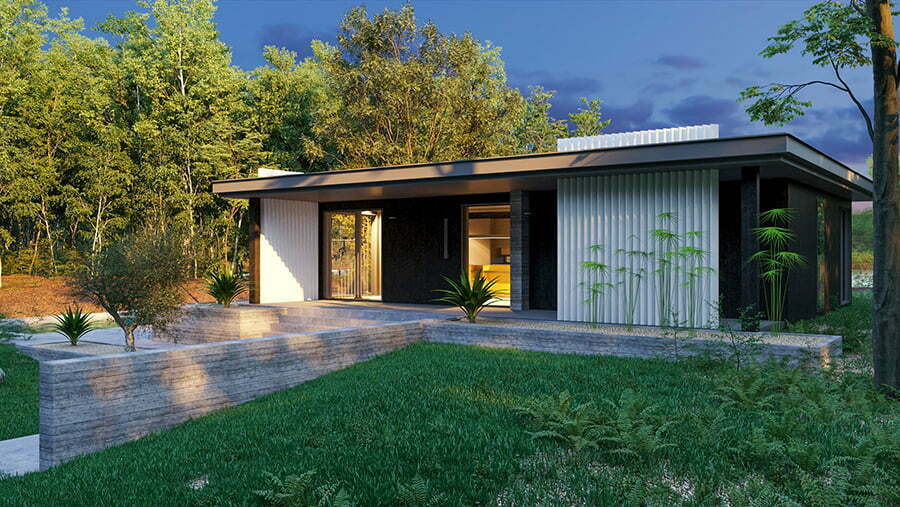 The founders of Steelbox have over 50 years of experience in construction, fabrication, and production. They use that experience to serve their clients to the best of their abilities. They have single-module ADUs for mid-rise apartment buildings.
Model 3 is a single-family modular home that is both comfortable and stylish. It has an interior space of 1,120 sqft and an exterior space of 160 sqft. This prefab home has two beds and one bath. The base price is $300 per sqft.
SteelBox Model 4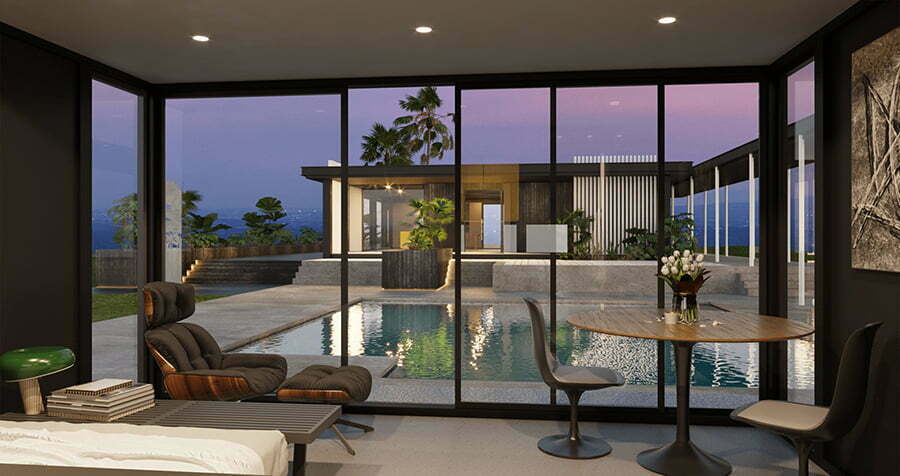 Model 4 is bigger compared to Model 3. It has 1,200 sqft and exterior space of 320 sqft. This home has two beds and two baths. Model 4 is energy efficient and has custom built-ins and casework. The starting price is $300 per sqft.
Deltec Homes 360 Collection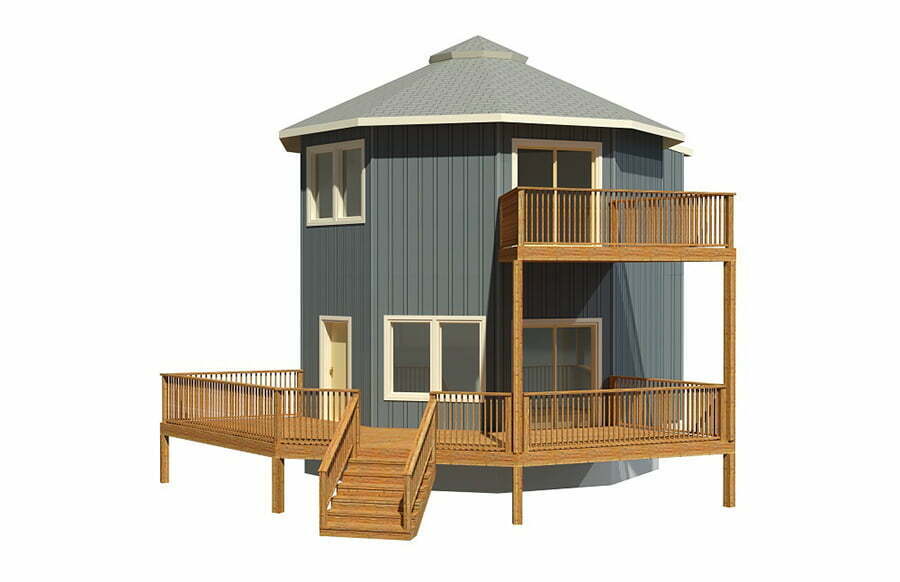 The 360 Collection has several models. One example is the one with 1,034 sqft with one bedroom. It has a shell price that ranges from $115K to $140K. It's a two-level home with a spacious living area on the first floor, a kitchen, and a bath. The second level houses the primary suite with a guest room or office.
IdeaBox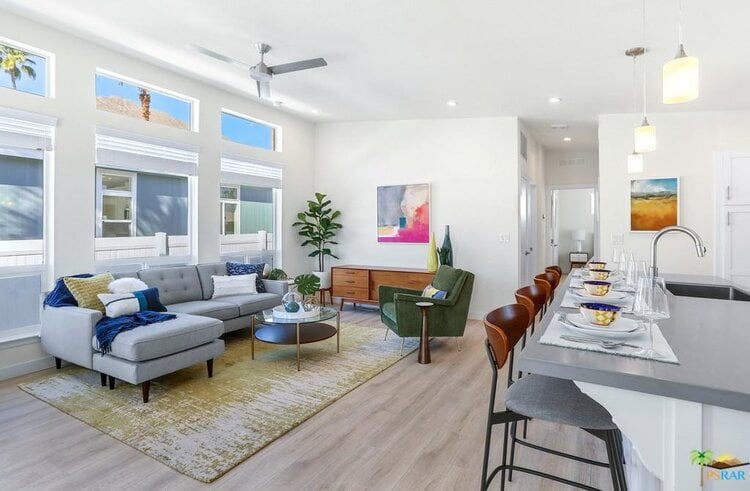 Idea Box provides the solution to modern prefab homes by giving everything that buyers are looking for. That's how customizable their homes are. The Lumi.nw is one of the designs with two beds, two baths, and office space. It has a total living area of 1,105 sqft.
Related reading: