Last updated on October 7, 2022
These are the top manufacturers that build Vicotian-style prefab and modular homes. Read on.
Victorian-style homes are classic. They look so elegant and traditional — many people go for this style as their dream home. The good news is that several prefab companies today build Victorian prefab homes.
Although the styles and floorplans are limited compared to other designs, such as capes, cottages, and ranches, you still have many options.
Victorian homes combine new building approaches and classic architectural designs. That, in itself, shows how valuable these homes are.
Like any other modular homes, victorian prefab houses are built much quicker than traditional stick-built homes. Compared to other types of prefabs, they tend to be larger (but more expensive.)
Table of Contents
Douglas Cutler Architects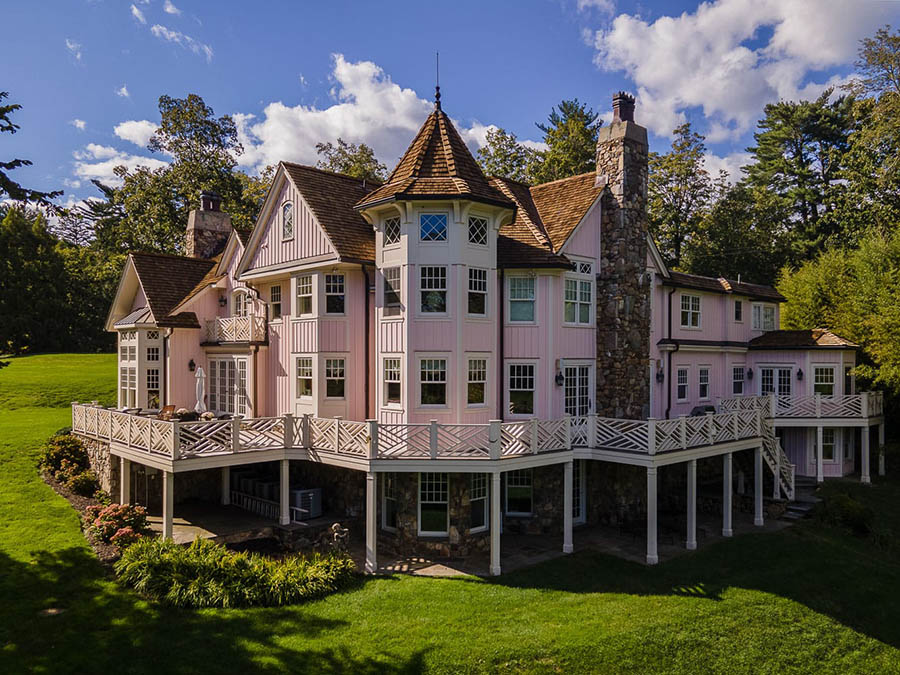 Douglas Cutler Architects was established back in the late 80s. Since then, the company has been delivering high-quality and stunning Victorian-style homes. However, they also have other designs, including traditional/contemporary homes and traditional/modular homes.
The company is based in Danbury, CT, but serves clients from Fairfield, Westchester County, and the rest of the United States. Douglas Cutler Architects boasts modular and commercial designs.
For residential projects, they offer the following services:
luxury estates
premier custom homes
transformative renovations
traditional/contemporary design
traditional/modular construction
For their commercial projects, they offer the following services:
developments projects
residential/commercial spaces (condominiums)
restaurants/bars/gyms
custom store types
They don't just dab into modular residential and commercial buildings. They also offer architectural designs, interior design, construction documents, 3D renderings, project estimation, and more.
EcoCraft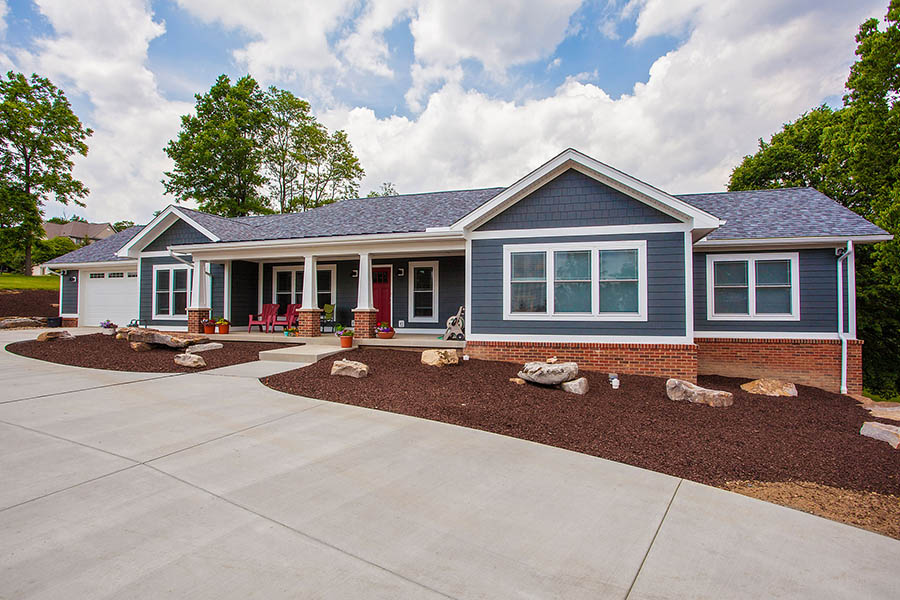 EcoCraft is a team but more like a family. Everyone does their job to the best of their ability, creating incredible energy. Their projects show their experience and passion for homebuilding and providing clients with their dream homes.
Everyone in the company understands that buying a home is one of the most critical decisions. Your choice impacts your present and future. Not only for you but your family too, as you're all staying in your home and building memories. The home affects your health, lifestyle, monthly expenses, productivity, and more.
Therefore, picking the right home for you isn't an overnight decision. It takes time, and it needs proper research. The company has several floor plans you can check out.
Roosevelt, for example, is a premier custom luxury home in a Victorian style. This grand home features three bedrooms, three full baths, a custom library, and a spacious front porch. The entire living space comes up to 1894 sqft. Everything about it speaks of affordability without compromising materials and luxury.
Furthermore, this home is energy-efficient and quality custom-built to fit your lifestyle, preference, needs, and budget.
Another example is the Athena, a uniquely-designed A-frame house with three bedrooms, two bathrooms, and a total living area of 2071 sqft. It is a three-story home where the first level has an expansive kitchen, a living area, and a vanity bath.
The second level has the office and loft space. It also has a primary bedroom. The third level houses more storage options for you. You can reach out to their team for a free estimate and start building the home of your dreams.
Impresa Modular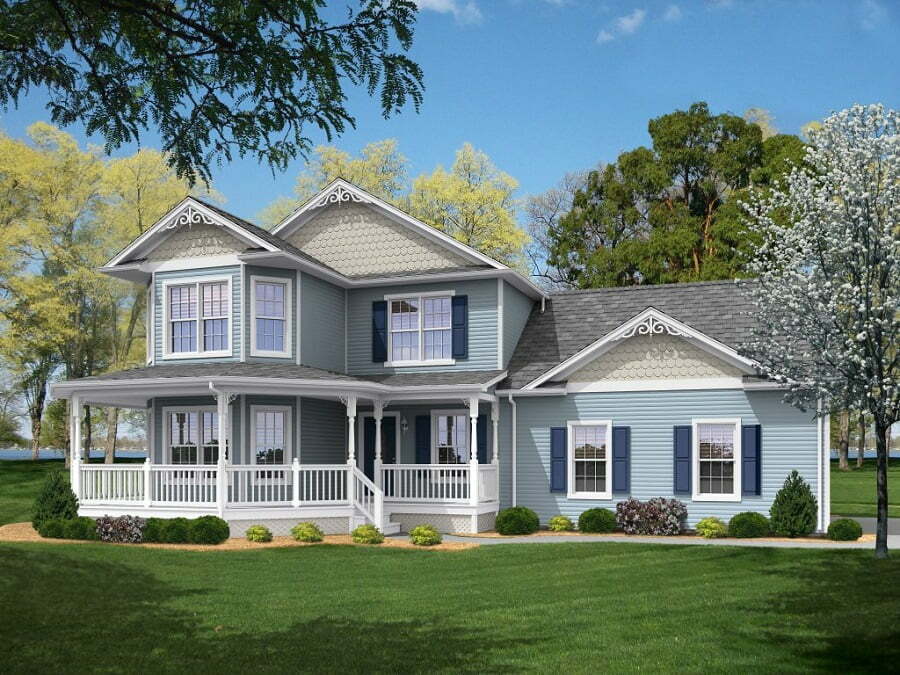 Impresa Modular is one of the home building industry's biggest and most reputable names. It offers a modern solution to the housing crisis with its efficient, affordable, and beautiful homes. Any prefab company can give you the home you want, but the difference is all in the process.
Why Modular Homes with Impresa Modular?
Traditional home construction remains the same. Materials are brought into the building site, assembled, cut, and shaped into whatever they're for. It creates a lot of waste and creates much disturbance in the area.
While you can expect a beautiful home when it's all done, there are still so many materials you need to dump. This process is detrimental to the environment and is expensive as well.
Hence, the use of prefab homes. The structure is made in a controlled environment with modular or manufactured homes. The almost-finished structure is then delivered and assembled to the site.
Therefore, there's less material waste, which is much more efficient. These homes are built to last, tailored to your needs and lifestyles, and specific to your location's climate.
Chesapeake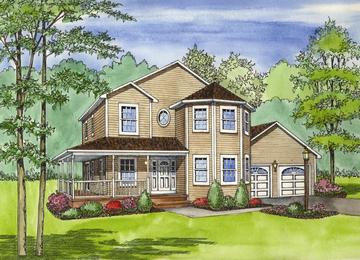 For example, the Chesapeake home.
It's a traditional style home from Impresa's Presidential collection. The home has three bedrooms, two full baths, one-half bath, and a total living area of 2035 sqft. This house has two levels.
It has several features and style elements that give that beautiful curb appeal. It has a porch great for just talking, sitting, and reading. You have the perfect spot to rest after a long day of work.
Another key feature of the home is the primary bedroom with a huge walk-in closet and a big window to let all that natural light in.
Albany III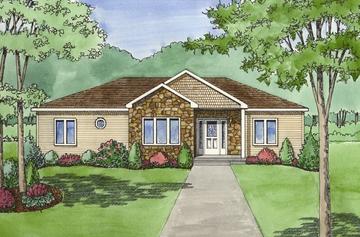 The Albany III is another traditional style home from the Presidential collection. It has three bedrooms and two baths, all on one level. The primary bedroom is located on the other side of the house while the other two rooms are on opposite sides.
Albany III has a uniquely U-shaped kitchen and opens right into the breakfast nook. The primary bedroom has a full bathroom with his and her vanity and a garden tub. The entire has a living area of 1780 sqft.
Royal Homes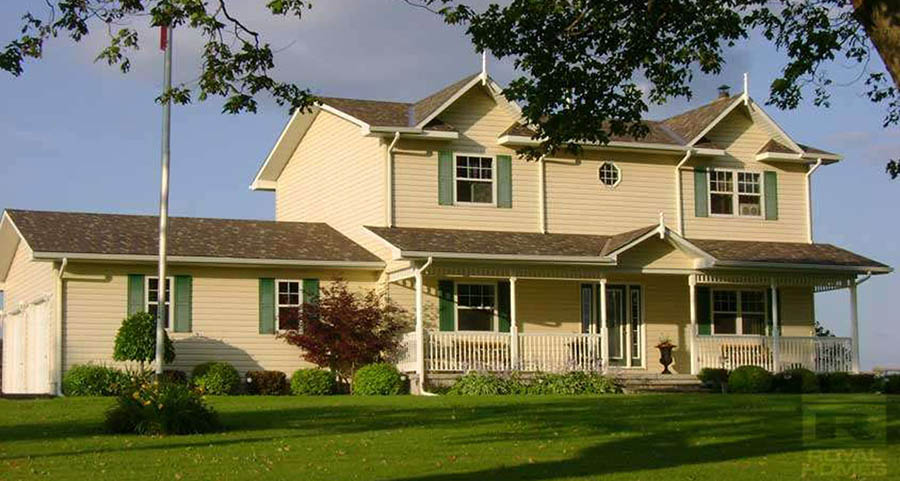 Royal Homes is all about using modern methods but carries on its old-fashioned values. The same mission and vision took them to where they are today, a premier prefab housing company in the country.
Royal Homes was founded in 1971. They revolutionized the local building industry with its traditional craftsmanship and modern technology. They build high-quality custom homes much faster than traditional stick-built houses with their approach.
Victorian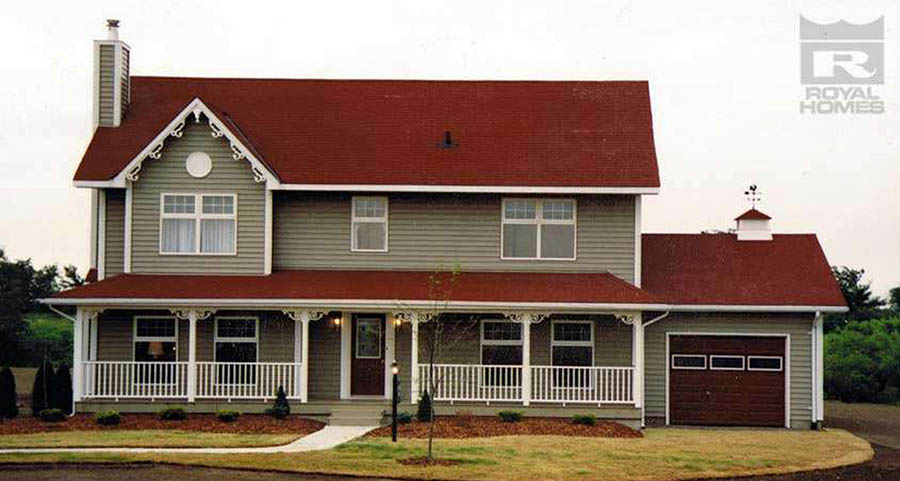 True to its name, this home is in grand Victorian style. It's a two-story home with an elegant veranda and a perfect choice for a family that wants the country retreat they've wanted.
This is a two-floor home with four bedrooms, three baths, and a total area of 2216 sqft. The formal living and dining room are separate from the rest of the house. This gives you so much space for entertainment and holding small parties.
The bedrooms are all on the second level of the home. It gives you a reasonable distance from the roads and your rooms. Perfect for that rest from any traffic sounds. The homes also offer several additional features you can check out.
The English Village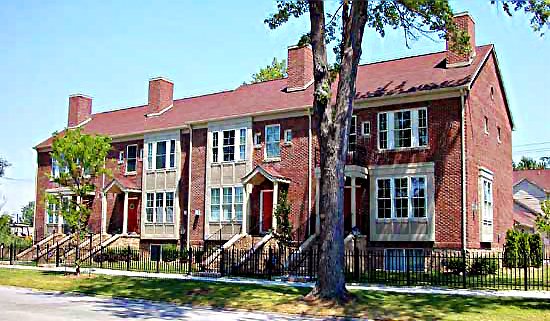 The English Village is a neighborhood of spacious homes featuring classic urban brownstones. The homes have brick exteriors and huge box bay windows. Typically, the houses have a total area of 1926 sqft, three bedrooms, and three baths. The best things about these homes are the windows, the bricks, and the spacious brownstones!
Live Oak Homes
Live Oak Homes continue to be an industry leader in creating prefab homes at an affordable price. They boast their price, quality, and selection throughout the country. Their styles, including single wides, double wides, and triple wides, give buyers options.
Furthermore, the company values your needs and specifications. Hence, they offer complete customization for all their home, including the ones from their six home series.
Live Oak's Victorian Homes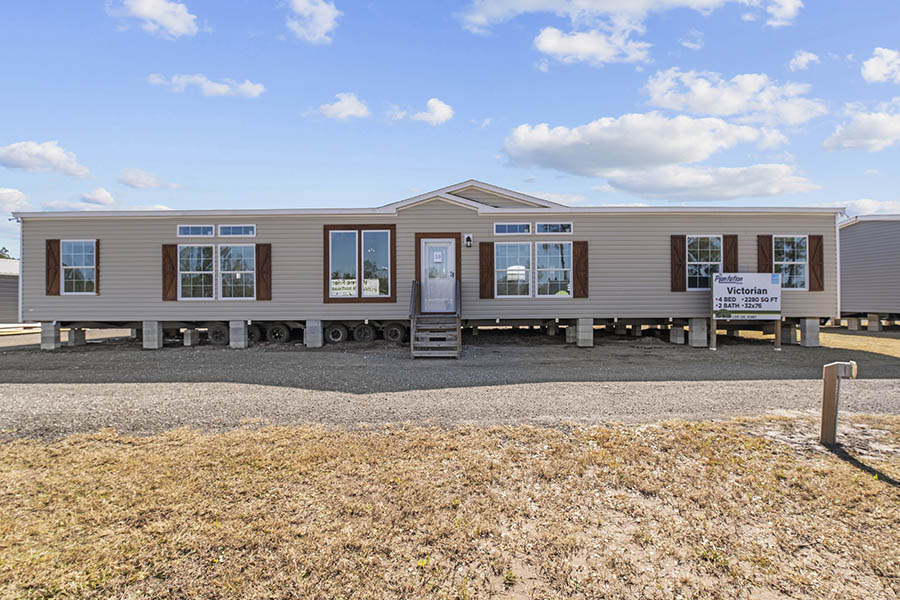 One of their projects is their Victorian homes. These homes are spacious and perfect for growing families. Typically, Victorian houses have a total living area of 2289 sqft, four beds, and two baths.
The best thing about this home is the primary bedroom with spacious and marbled countertops complete with his and her vanity. There are also archways in the house, adding to the whole victorian feel.
The Hilton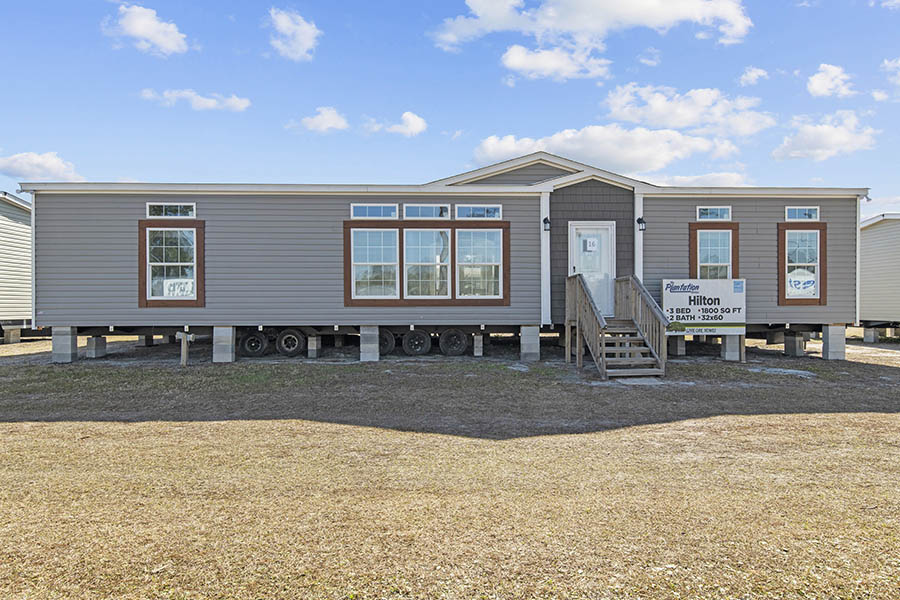 Another beautiful project under Live Oak Homes is the Hilton. The design is similar to Victorian but smaller in total area. It has three bedrooms, two baths, and a total living area of 1800 sqft. It also comes with a kitchen counter and a separate dining table.
Related reading: