Last updated on September 11, 2023
Here are the top luxury prefab homes that prove manufactured housing is not only about cutting costs. Prepare to be amazed.
Contrary to what some may believe, the term "luxury prefab home" is not an oxymoron. The perceptions of some individuals concerning prefab housing conjure up images of horrible resale values, cookie-cutter designs, and low-end finishes.
However, prefab has been completely reinvented and currently sets construction standards for some of the world's most expensive and impressive homes.
Table of Contents
What Is a Luxury Prefab Home?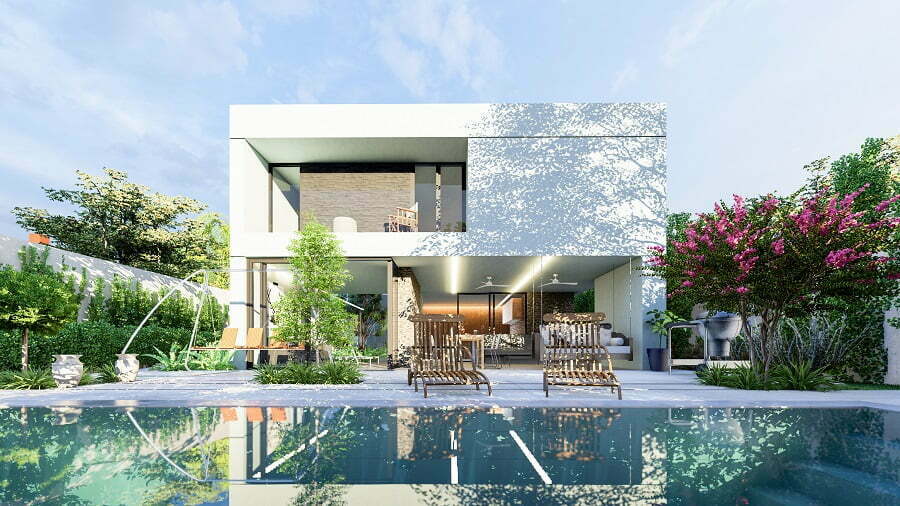 Luxury prefab homes are built to the highest quality possible and blend mod styling and sustainability to create a 'wow' factor. Luxury prefab homes are typically separated by their airy spaces, custom design, and indeed the cost.
Some of these homes can exceed $1 million. They are often designed with unique features like indoor swimming pools, custom landscapes, and outdoor living spaces.
The average price per square foot for a luxury prefab home ranges from $300-$500, depending on location and size. This means you could pay as much as $1.5 million for a single-family home. It's no wonder why they're popular even among celebrities.
Luxury prefabs come in a variety of sizes, styles, and shapes. Some are more traditional, while others are modern and sleek. Many have open floor plans and large windows that allow natural light into every room.
How Much Do Luxury Prefab Homes Cost?
Luxury prefab home builds can exceed $1,000,000. As might be expected, costs vary depending on the range of installed features and the type of design.
A revolutionary design will cost significantly more than designs that lack extravagant flourish. Additionally, professional-grade, high-end appliances will be more costly than regular ones.
More affordable options include prefabs under $150k and homes under $100k.
Stillwater Dwellings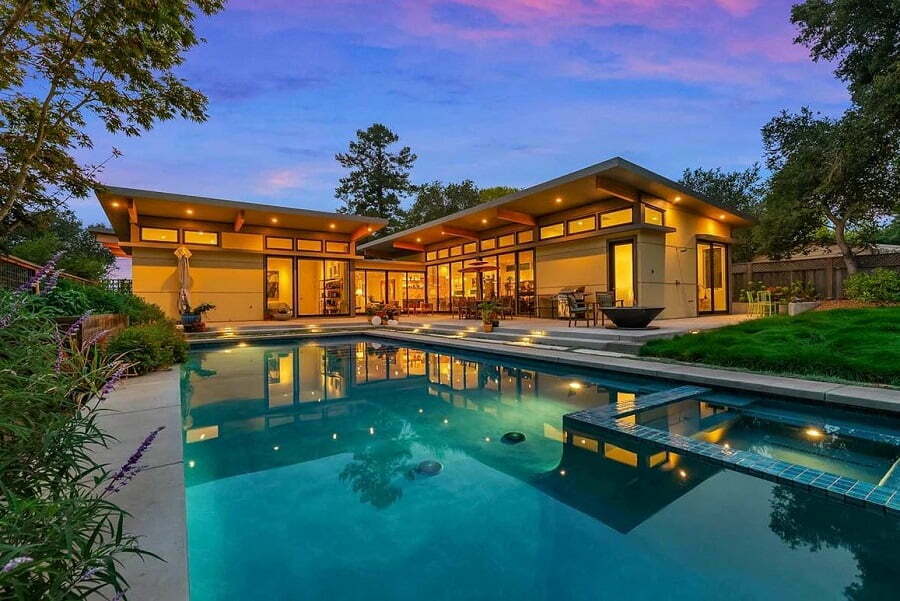 A designer and builder of luxury prefab homes, Stillwater Dwellings offers homes in more than 25 standard plans ranging from 750 square feet to more than 4000 square feet.
Stillwater serves as the architect and designer; therefore, each plan can be customized. Their LEED-accredited architects will design a house with a remarkable outdoor and indoor living combination.
The homes have high ceilings, a generous glass supply, and architectural features that create dramatic spaces and volume.
Dvele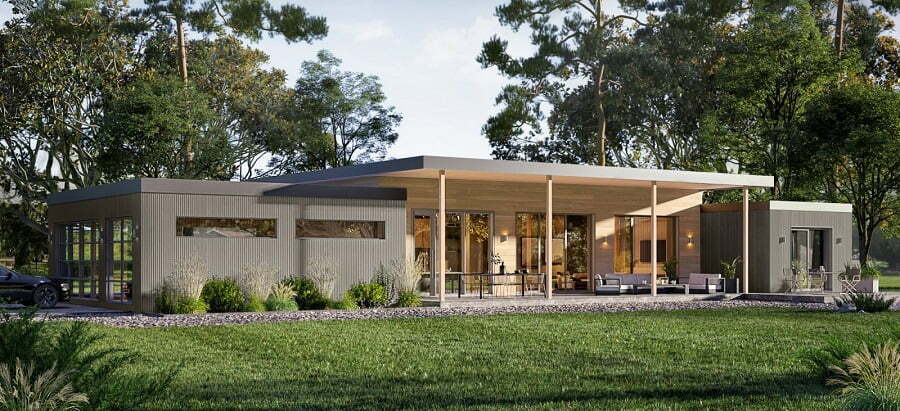 Dvele manufactures high-end prefab homes constructed to Passive House standards. They layer prefab and smart technologies for a more holistic approach to building homes since this takes the complete life cycle of the home into account.
With these types of technologies and luxuries, these homes will be expensive upfront. There are plenty of luxury designs from which to choose.
Additionally, there are design details that could raise or lower the price of the home. These include balconies, cantilevered roofing, high ceilings, and verandas.
Clever Homes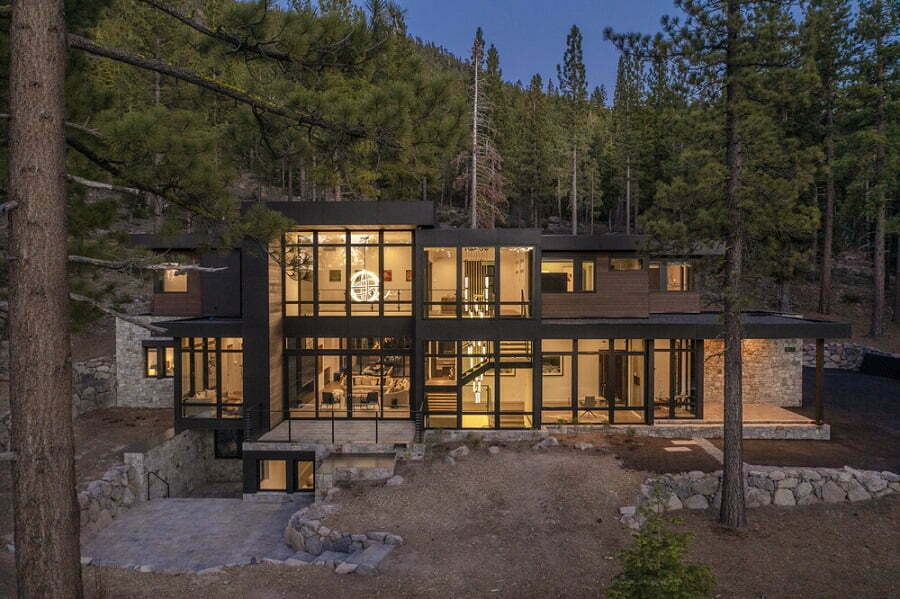 With close to twenty years within the industry, Clever Homes specializes in designing and building custom modular and prefab homes.
The company builds luxury houses using a range of building approaches, including steel framing, modular construction, advanced framing, and panelized buildings.
Luxury features include a beautiful outdoor cooking area, and costs range between $375 and $500 per square foot.
Design Build Modular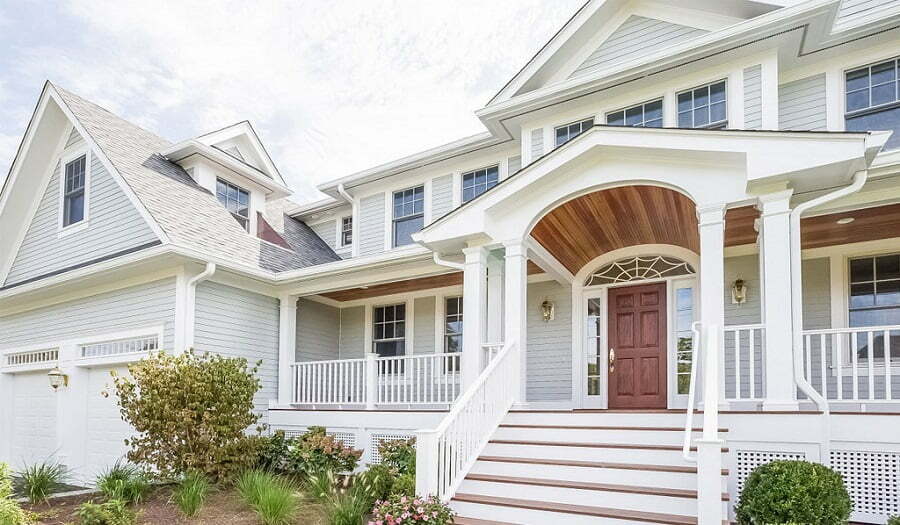 Design Build Modular offers several luxury prefab home plans, including ranch, Cape Cod, and colonial-style homes.
Additionally, they craft the homes using expert design engineers and high-quality materials. Each of the luxury homes has its unique look.
Depending on what the homeowner is looking for, the house can be customized according to preference.
Away from the home's layout, a broad range of customizable interior options are available. The company will meet all specifications, from your dream bathroom or kitchen design to your ideal flooring material or cabinetry.
Method Homes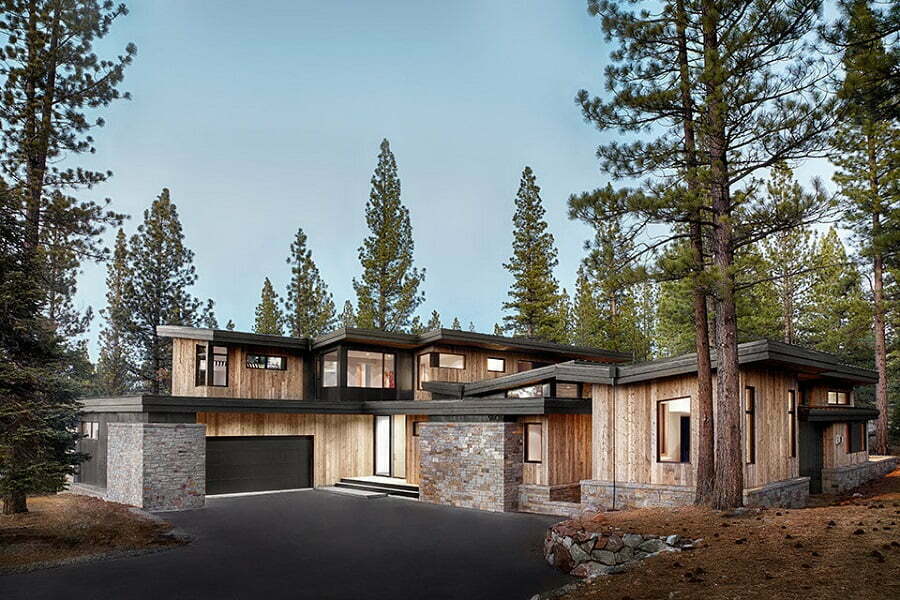 The Seattle-based manufacturer of luxury prefab homes, Method Homes offers LEED, Passive House, Energy Star, and net-zero energy houses, with all models prewired for solar energy.
The company offers cutting-edge smart home technologies. Options include wireless audio, smart lighting, motorized window coverings, and Nest thermostats.
The homes have a sleek contemporary design, with a flat roof, sliding glass doors, and tall windows when it comes to style.
Complete interior and exterior customization choices are available, including custom floor plans. Pricing for these homes ranges between $325 and upwards of $425 per square foot.
Western Modular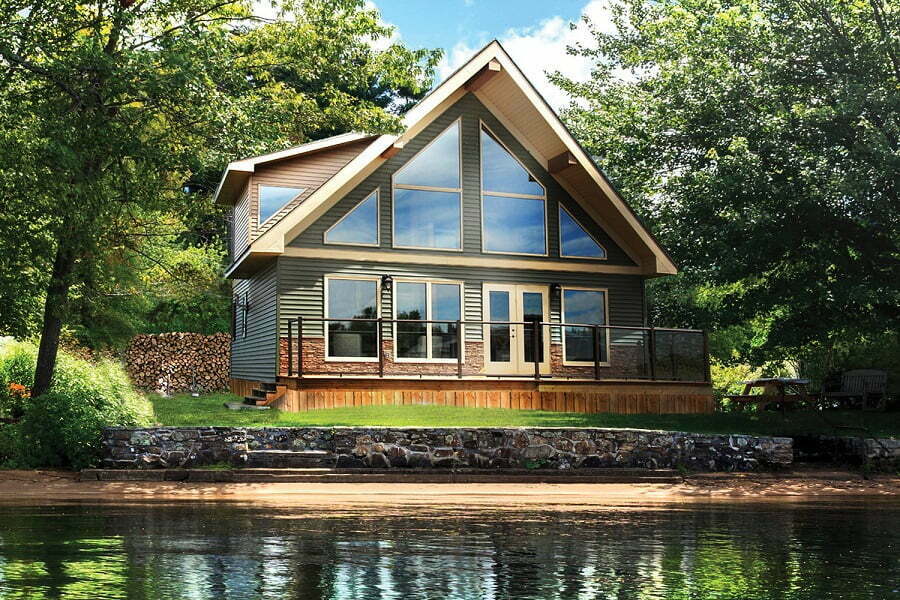 Western Modular, a custom prefab home builder constructs multiple-section luxury homes, two-story homes, one-piece units (RTMs), and simple cabin model homes.
They are committed to building to a higher industry standard when compared to the majority of traditional and non-traditional builders.
Bone Structure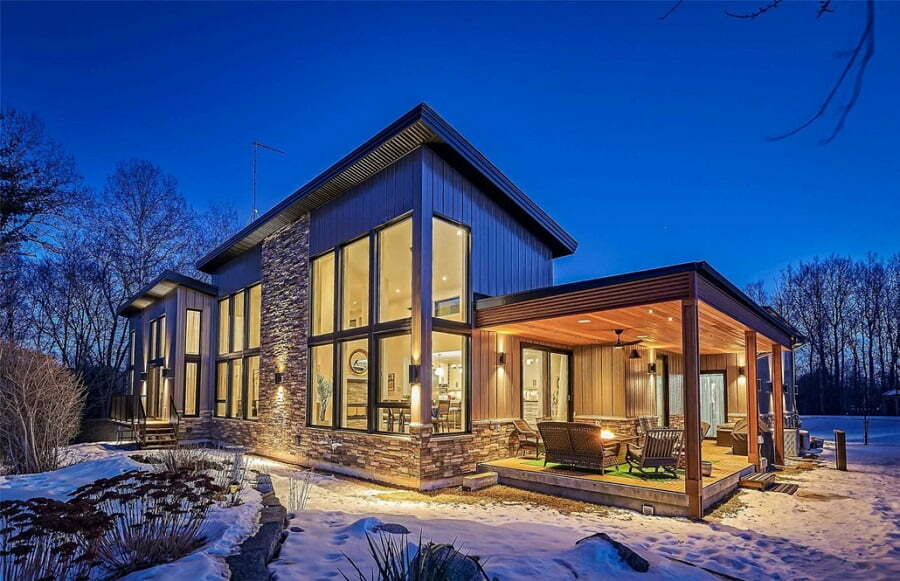 Bone Structure designs and delivers a high-performance construction system to build sustainable, comfortable, healthy homes. A step-by-step process is used to incorporate state-of-the-art technology and make the home-building process distinctly enjoyable.
These luxury homes feature galvanized steel, recycled steel, and light steel that enables various shapes and functionality of the houses. Houses can span up to 25 feet, and ceiling height can vary as per the homeowner's preference.
Windows can be large and grandiose to facilitate indoor/outdoor living effortlessly.
Other luxury features can also be customized—pricing ranges between $400 and $500 per square foot.
Huf Haus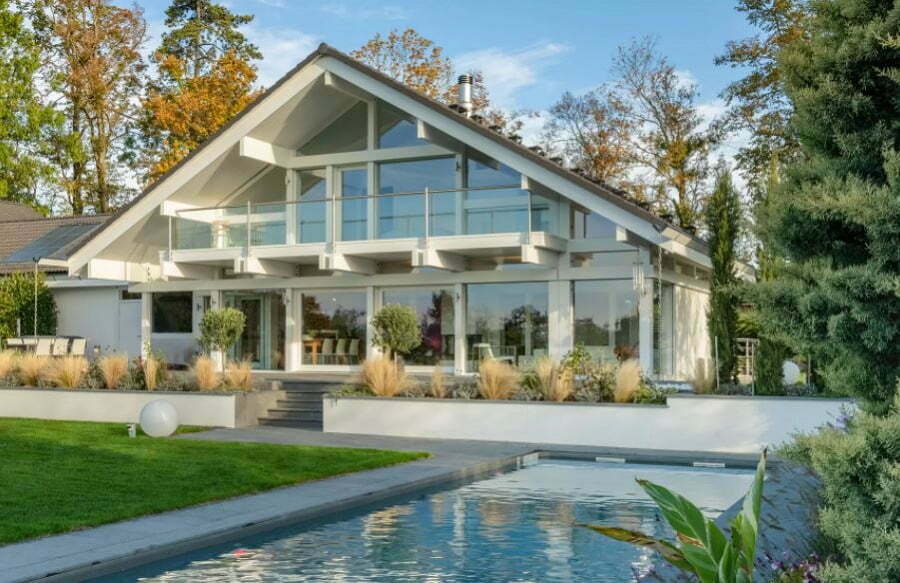 Factory-built homes from Huf Haus highlight luxe with Bauhaus-inspired designs suitable for posh tastes and are sold for up to $10 million.
Doors and windows are already installed in the walls; therefore, construction is relatively rapid, and the home can be ready to be occupied in only a week.
The homes have contemporary designs, luxuries include granite and hardwood floors, solar panels, and the roof has heat pumps to maximize efficiency.
Plant Prefab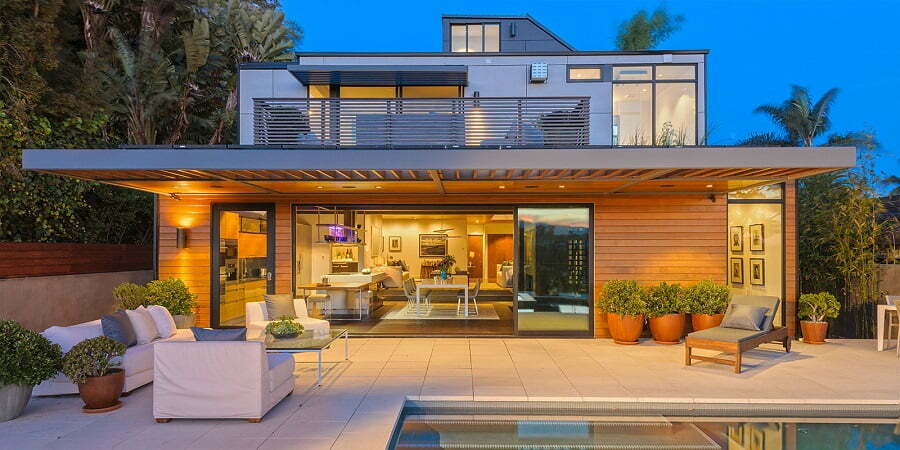 Plant Prefab produces LivingHomes that include the typical Living SmartHome package; this is centered on the Alexa ecosystem from Amazon.
LivingHomes structures have an Eero Mesh Wi-Fi system preinstalled in them, ensuring connectivity throughout the home. There is also an Amazon Echo Dot speaker and a touch-controlled and voice-controlled Echo Show 5 smart screen to manage home automation gadgets.
They offer various designs from an impressive list of firms and architects.
Weber Haus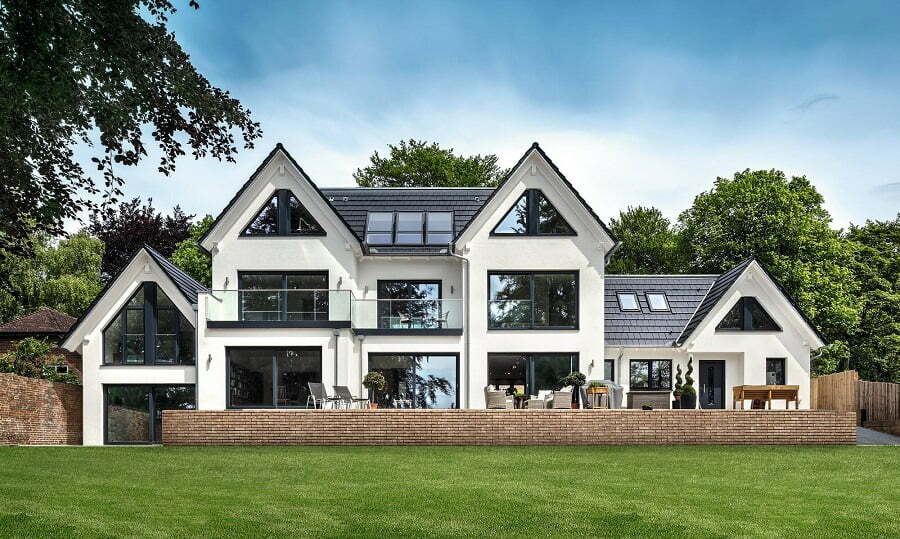 WeberHaus is world-renowned for its luxury prefab homes, a leading prefab house-building company in Germany. These luxury house builders will help in making dream homes a reality.
As part of their commitment to constructing environmentally-friendly homes, the houses also feature plenty of energy-efficient, innovative features for maximum convenience and comfort.
Luxury features on these homes could include a wholly soundproofed cinema room, a stunning staircase, extensive glass, with large glazed balcony, and sliding doors to seamlessly facilitate indoor/outdoor living.
Deltec Homes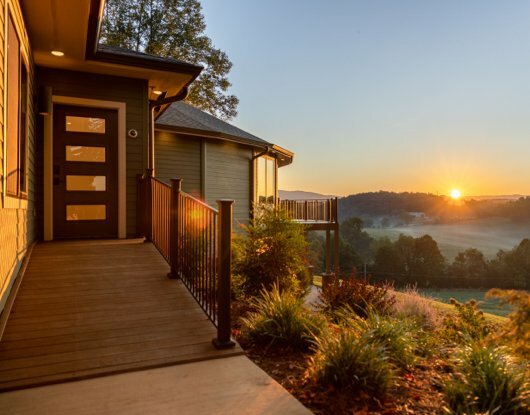 Arguably, Deltec Homes are among the greenest prefab building companies around and are built to the highest quality. Their manufacturing process generates no dangerous wastes, they construct remarkably energy-efficient homes, and since 2007, 100 percent renewable site electricity has powered their factory.
Deltec's luxury prefab homes are distributed as material kits, which indicates that the pre-measured, pre-cut materials used to make the homes are transported to the construction site and assembled there, instead of a modular home that comprises more-finished modules.
Prices range between $175 and $300 per square foot.
Villa Zeon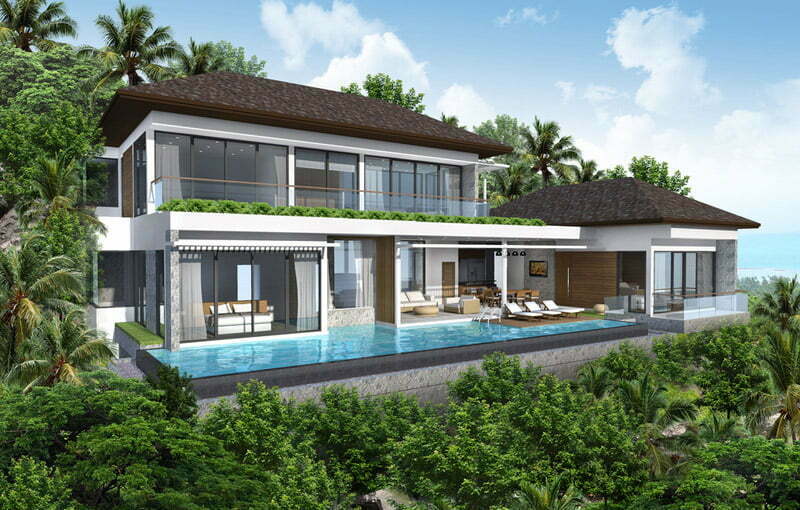 Villa Zeon offers the ideal combination of factory-quality, high-end engineering, and customized, unique techniques to complement the site and requirements of homeowners.
The builds manufactured by Villa Zeon use a range of top-quality modern materials, mainly concentrating on pre-engineered prefab elements and sourcing sustainably and locally wherever possible.
They design and construct pre-engineered houses of the highest quality employing the most cutting-edge technology and materials that are locally sourced and environmentally friendly to lessen the cost and time it takes to build the home.
Blu Homes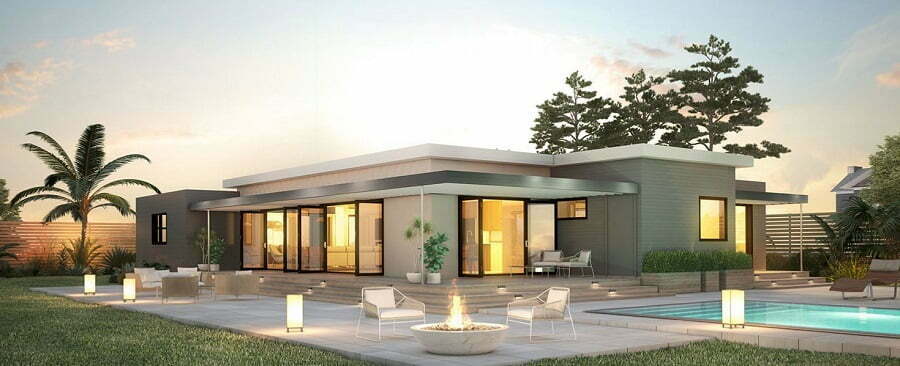 Based in California, Blu Homes designs and manufactures luxury prefab homes that range from $250 to over $300 per square foot.
When it comes to style, the homes they produce have a modern, sleek look, with sliding glass doors, tall windows, open floor plans, steel framing, and butterfly or flat roof options.
Select customization options are available, including garages, solar paneling, a sliding glass NanaWall, and junior ADUs (accessory dwelling units.)
Turkel Design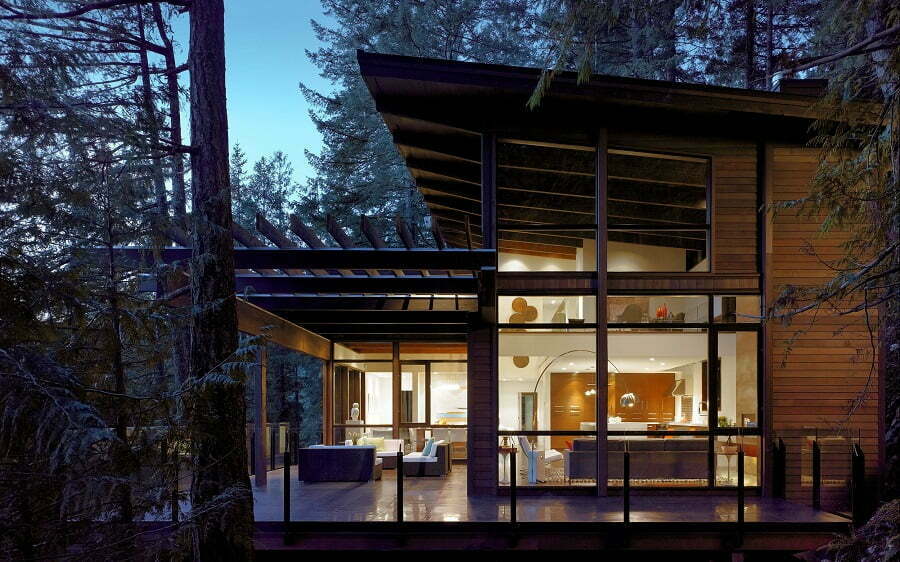 An architect and manufacturer of luxury prefab homes, Turkel Design, offers eleven models of pre-designed homes. Additionally, they will modify their plans or devise a custom plan for homeowners at an additional cost.
These homes are contemporary, with asymmetric roofing and large glass windows.
Although they can construct smaller houses upon request, they are typically at a luxury price point and range between 1800 square feet and more than 3000 square feet.
The Axiom series, the main range of plans created by Turkel, starts at $850,000 per home.
Related reading: