Last updated on September 26, 2023
Here are some of the biggest prefab homes over 3,000 sqft. Read on!
Prefab homes can be tiny, average in size, and just enormous. Prefab homes with over 3,000 sqft of living space are the Rolls Royce of manufactured homes. These are typically large or multi-family homes. Even then, the prices are still lower than traditional stick-built homes.
Modular homes are becoming increasingly popular due to their price and quick installation. This list has several prefab homes with 3,000 sqft of living space.
Table of Contents
Connect Homes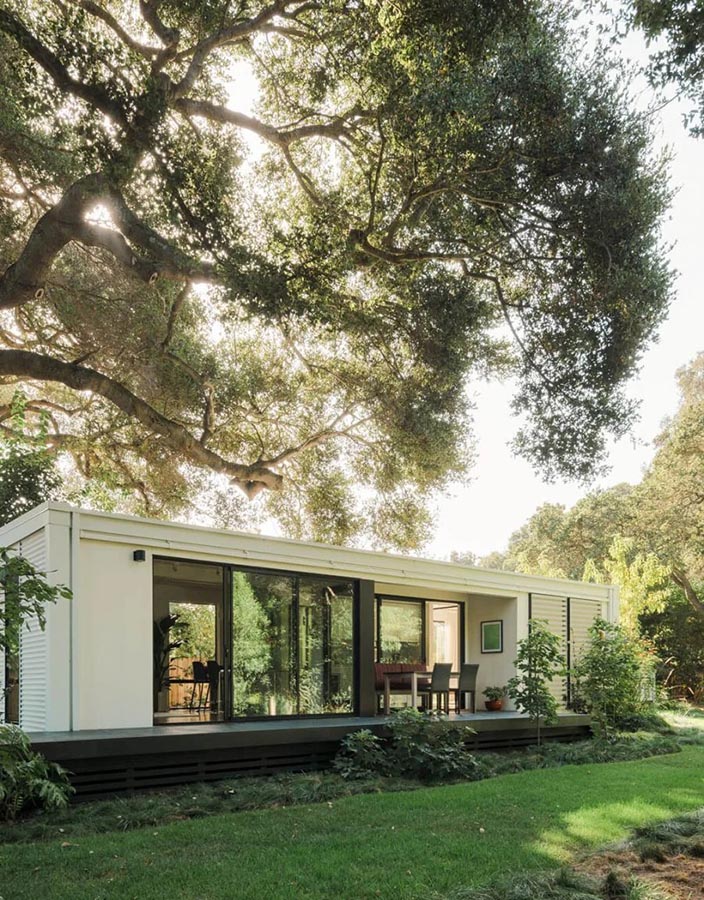 Connect Homes has 15 models for you to choose from. All their prefab homes are built in their factory in San Bernardino and delivered anywhere you are in the US. Their team believes in the power of modern approaches, high-quality materials, and building homes according to your preferences.
Connect 10 is one of its home floorplans. This house has a total of 3200 sqft, four beds, and three baths, all in a two-story structure. It's one of Connect's biggest prefab homes. Connect 10 is the perfect home for big families who need the space. You can share great times with your family and friends with a generous space dining area.
Pratt Homes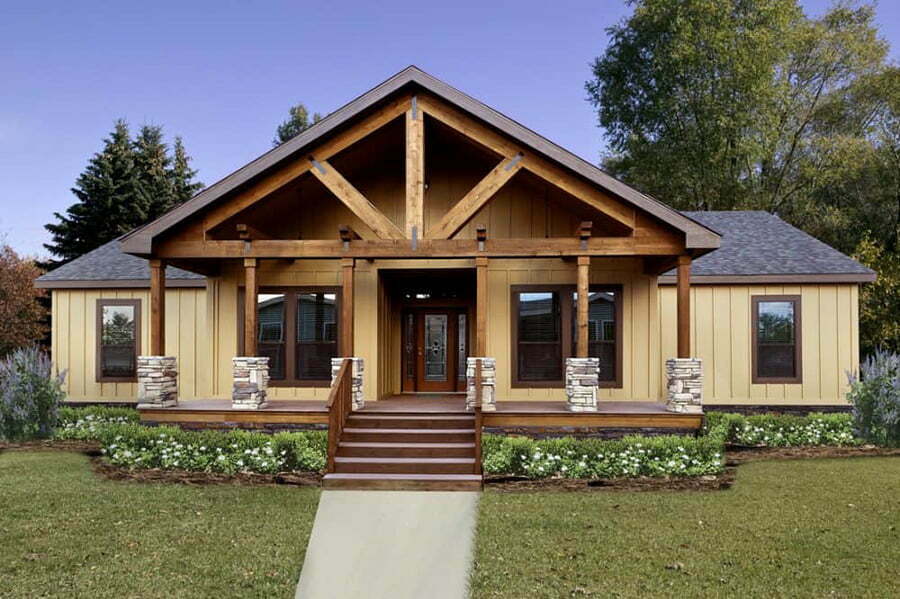 Pratt Homes offers modern modular homes and tiny houses. They take pride in their quality construction and home warranties. It's a guarantee that your prefab home is a worthy investment you will make.
Goliath is a 3120 sqft home with four bedrooms and three baths. Its main selling point is all the space it has! This home is designed for ultimate comfort for growing families or families looking for grand houses. There are two living areas; you can use these spaces any way you want.
The connecting living room and kitchen give you space for celebrations of holidays, special events, and other things.
Apex Homes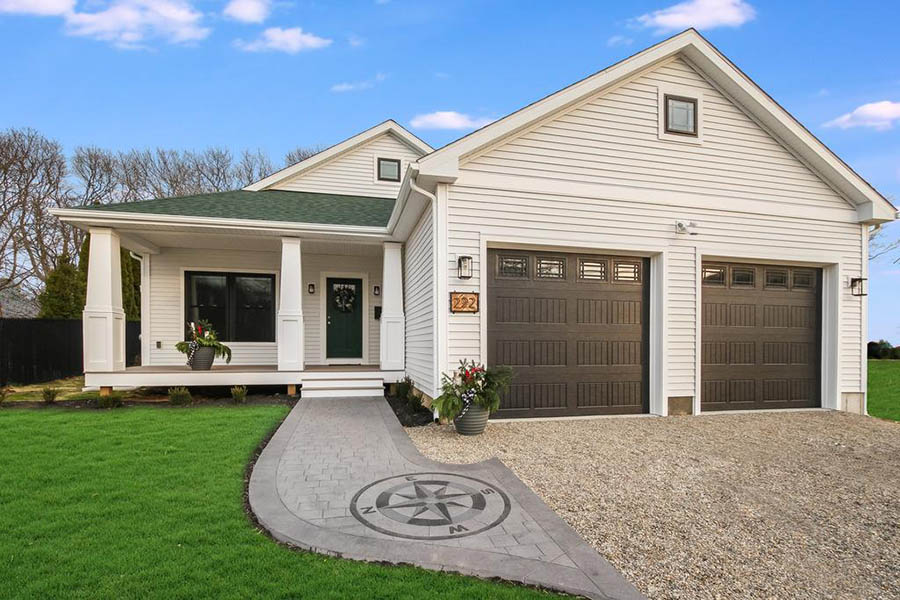 Apex Homes has been a wholesale manufacturer of prefab, modular, and manufactured homes for over thirty years. Aside from residential, they also build commercial structures and condominium units.
Juniper is a two-story home with three beds, three full baths, and one-half bath. It has a total living area of 3200 sqft. This house has a breathtaking design that is perfect for friends and families to gather and celebrate.
Buffalo Modular Homes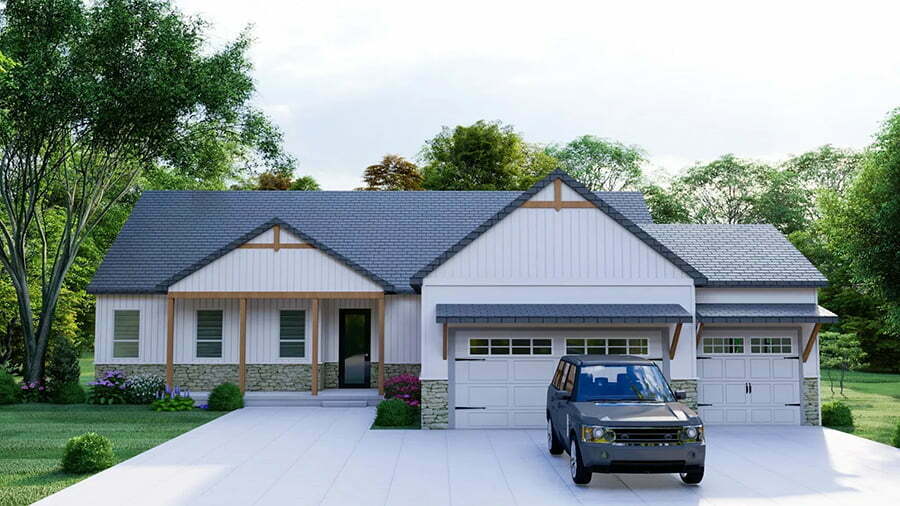 Buffalo Modular Homes is known for their fast, affordable, and beautiful prefab homes. Every floorplan they have are custom-built. Therefore, rest assured that you'll find the perfect home of your dreams.
Springfield is a two-story home with three beds, two full baths, and one-half bath. The first floor has a total space of 1582 sqft while the second level has similar sqft space. This home has a total area of 3166 sqft. One of its best features is the home's brick front wall, adding to your house's curb appeal.
Buffalo Modular Homes – Home Office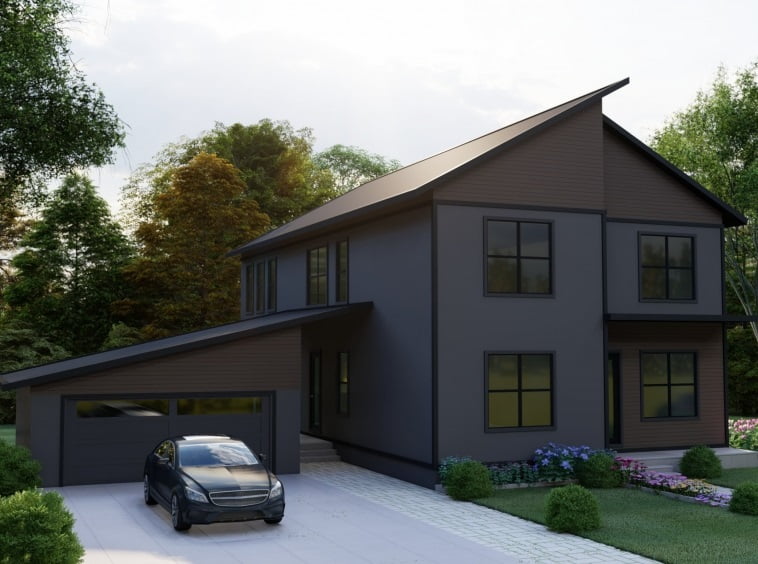 Buffalo Modular Homes also have office types structures for homes. For example, is the City Tall 3000 model. It's from the home office series and one of the biggest layouts. This one is a two-story property type with four bedrooms, three full baths, and a total living area of 2880 sqft. There's also a two-car garage connected to the home.
Buffalo Modular Homes – Monticello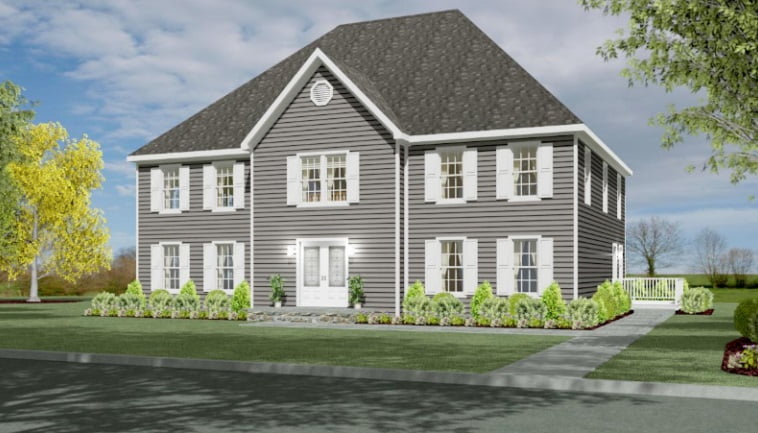 Monticello is another beautiful and sprawling home from Buffaloe Modular Homes. This is a two-story home with four bedrooms, two full baths, and one-half bath. The entire living space is 3744 sqft. You can check pricing and other information on their site or by contacting their direct lines.
Cutting Edge Homes – Atlas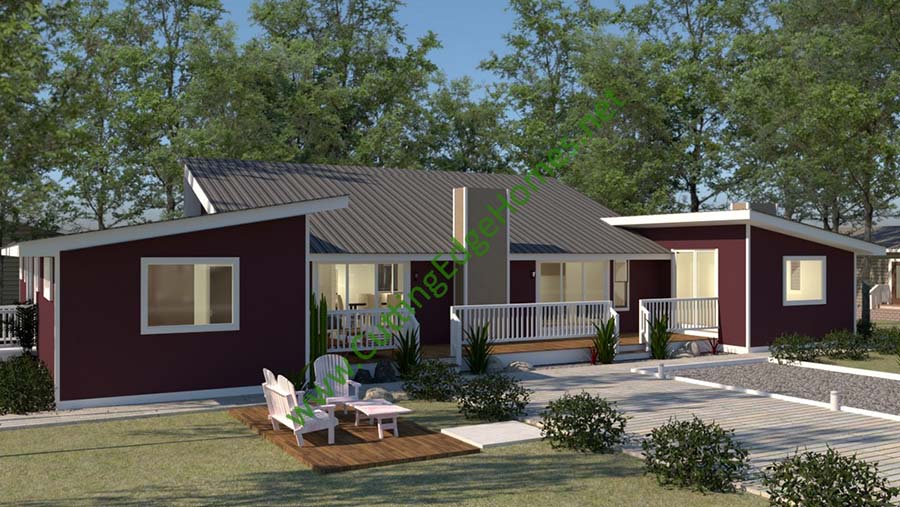 Cutting Edge Homes is a solution for various housing problems. It's a family-owned and operated business that builds structures and beams and a home for families to love, take care of, and make memories in.
Atlas is a ranch-style home. It's a featured house from Cutting Edge Homes with a base price of $632,731. It has three beds and four baths, all 3141 sqft of space. Furthermore, the house has garage and porch options as well. You can check all of their specifications here.
Cutting Edge Homes – Birdwing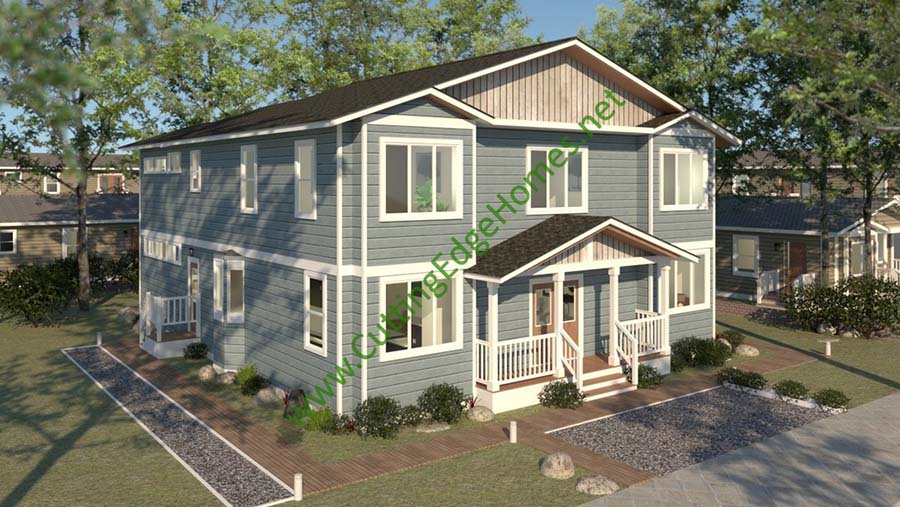 Birdwing is another Cutting Edge Homes creation. The base price for this home is $660,160. It's beautifully designed, durable and affordable for its size and structure.
This home is a two-story prefab house with four bedrooms, three full baths, and one half-bath. The home has 3239 sqft of total area. It comes with a quaint and cozy covered entryway too. This home is perfect for those who love modern kitchens, spaces, and entertaining guests.
Cutting Edge Homes – Brimstone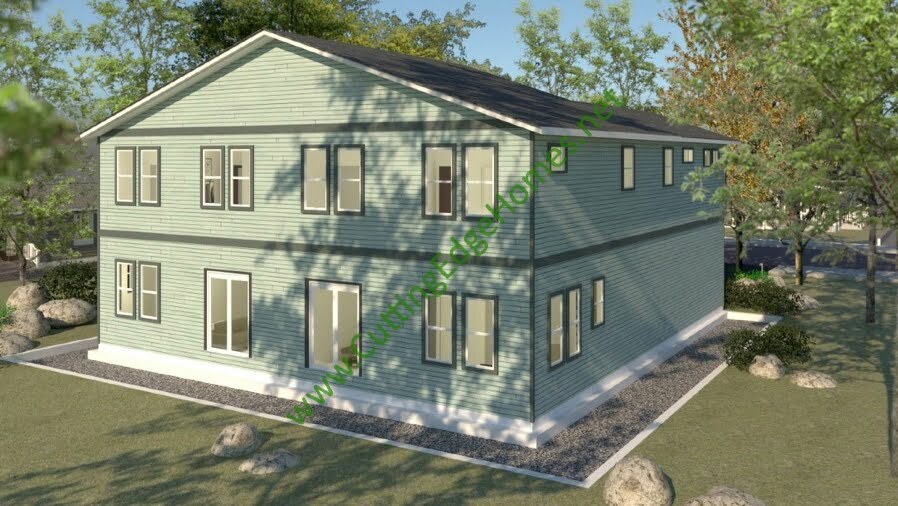 Brimstone is a multi-family home. Its base price is $675,846. This prefab home has three beds, two full baths, and one half-bath. It has a total living space of 3610 sqft. The two structures are separated by a space in between and share a bedroom wall. Despite being a multi-family home, there's still privacy for each family living in separate homes.
Topsider Homes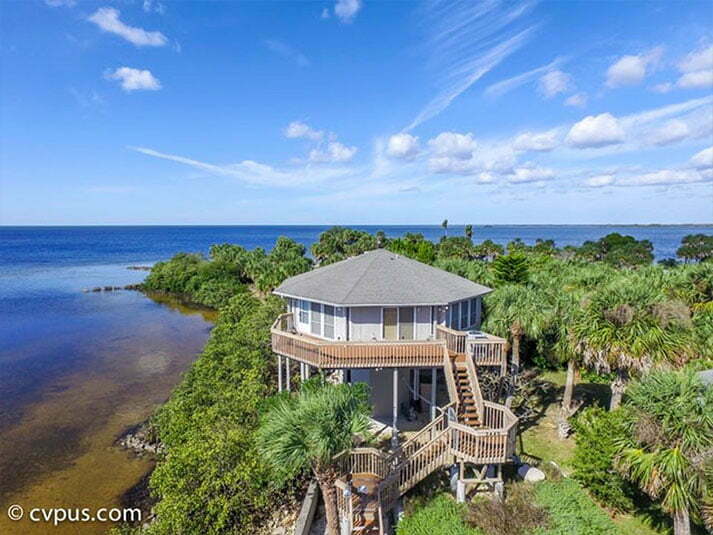 Topsider Homes is based in Clemmons, NC but offers services and homes throughout the US whenever possible. The company has high-quality custom homes, home addition, proof-proof post & beam prefab houses, and more.
Topsider Homes is one of the first designers and makers of prefab houses and pedestal homes dating back to 1968. All these homes are architecturally-designed and engineer-built.
House Plan PR 0401 is from the premier collection. It's a featured house with 3000 sqft of living space, three beds, two full baths, and one-half bath. It consists of two octagon structures connected by a spacious living area. Check out the site for a free cost estimate.
Atrium Development – Sycamore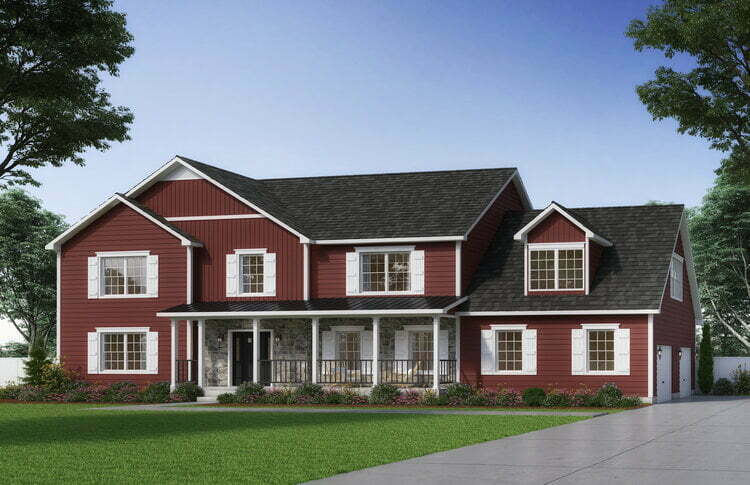 Atrium Development serves New Jersey, New York, and other surrounding areas. The company has been building high-quality homes since 1982. It's also an award-winning home builder and a National Association of Home Builders member. This means that they follow strict guidelines for home safety.
The Sycamore home is a classic family-friendly home that offers many several touches. It has an open floor plan letting you see the breakfast nook, family, great room, and all the other spaces best for entertainment. There's also the mudroom and half bath just right off the kitchen.
This house has four beds, two full baths, a half-bath, and a total living space of 3430 sqft.
Atrium Development – The Arlington 3755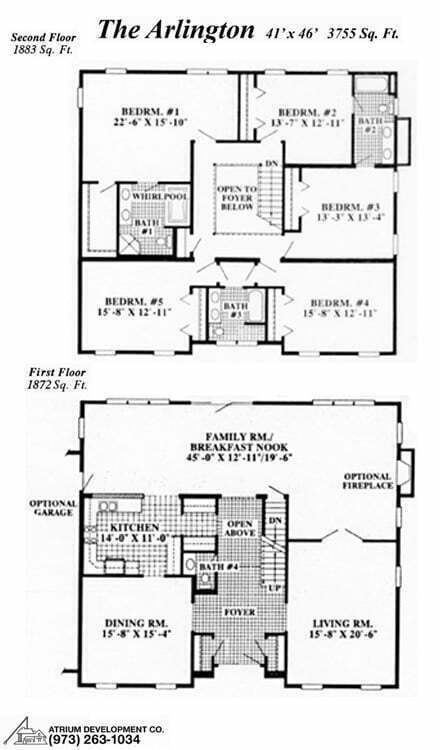 The Arlington 3775 home is a five-bedroom home. It has three full baths, one-half baths, and an optional two to three-car garage. The entire house has a total space of 3775 sqft. Arlington is perfect for families looking for classic homes with colonial features.
Atrium Development – The Wayne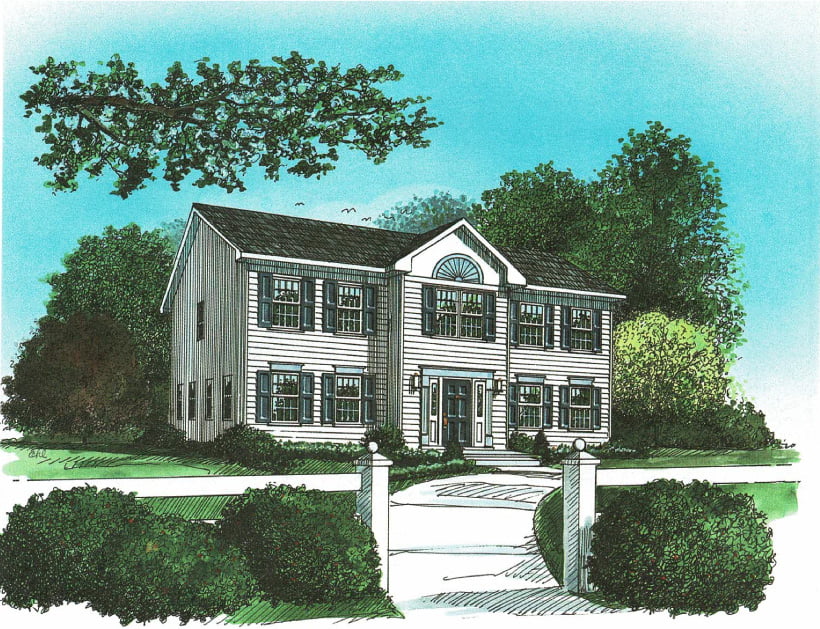 The Wayne home is another stately house with a centrally-located kitchen. It's a colonial-style home with a side entry right to the mud room and the laundry area. There are five bedrooms, two baths, and a spacious walk-in closet in the master suite. Wayne has a total living space of 3038 sqft.
Mobile Homes in Main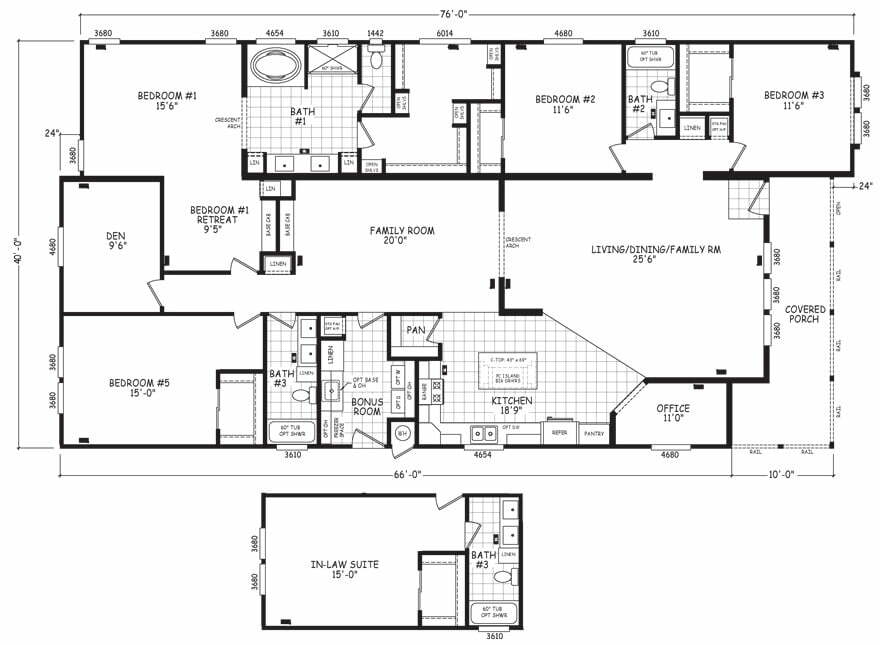 Mobile Homes in Main have homes starting at $49,900! That's affordability at its best. The company specializes in all aspects of manufactured home building. The goal is to deliver homes with the lowest price value without compromising quality and durability.
Leslie is a featured home with three beds and three baths. It has a total living area of 3040 sqft. This home is part of the pinnacle series and is available for those living in California, New Mexico, Colorado, and Utah.
Standard features include solid I-beams that are corrosion-resistant. There are vertical cement or LP sidings, exterior lights at the front and rear doors and more. Check out with their staff for more features, information, and price estimate.
Related reading: