Last updated on September 11, 2023
Yes, prefab homes can have more than one story. These are the top 2-story prefab homes. Read our digest.
Building a home is a huge undertaking. It takes time, money, and patience to manage people building your home. However, that shouldn't always be the case, especially with modular and prefab homes.
Getting a prefab home has been among the best things many families have decided on. While many think that prefab homes can come only as single-story homes, they are many prefab homes that are two stories as well. It is also possible to add a story to a modular home later on.
With a prefab home, you get all the comforts and amenities that a traditionally built home has at a much more affordable price.
Here's our digest for the top 2-story prefabs made by the most reputable manufacturers.
Table of Contents
Connect Homes Connect 7
Connect 7 is one of Connect Homes' prime home models. It's a two-story home designed for work-from-home parents. It has a total area of 2240 sqft, four bedrooms, and three baths. The second floor houses the home office spaces.
All Connect Homes are move-in ready. As for Connect 7, the estimated total budget is $760,600.
Connect Homes Connect 8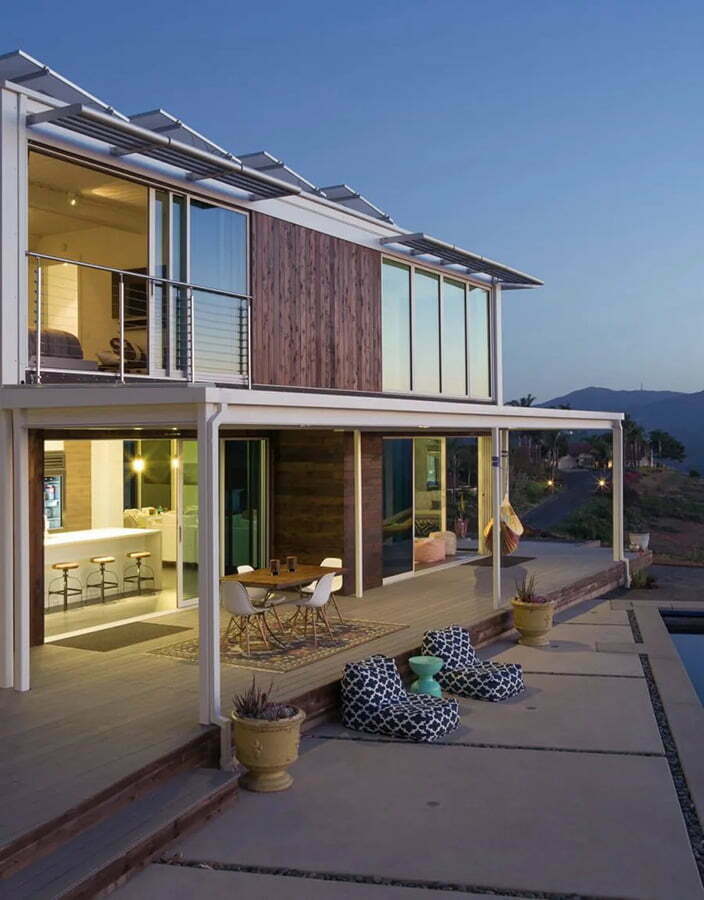 Connect 8 is another beautifully-designed home from Connect Homes. Everywhere you look, you see glasses! It features a full kitchen that can host small private parties to big ones. This home has three bedrooms, three baths, and a total living area of 2560 sqft. The total estimated budget for Connect 8 is $866,100.
Meka Modular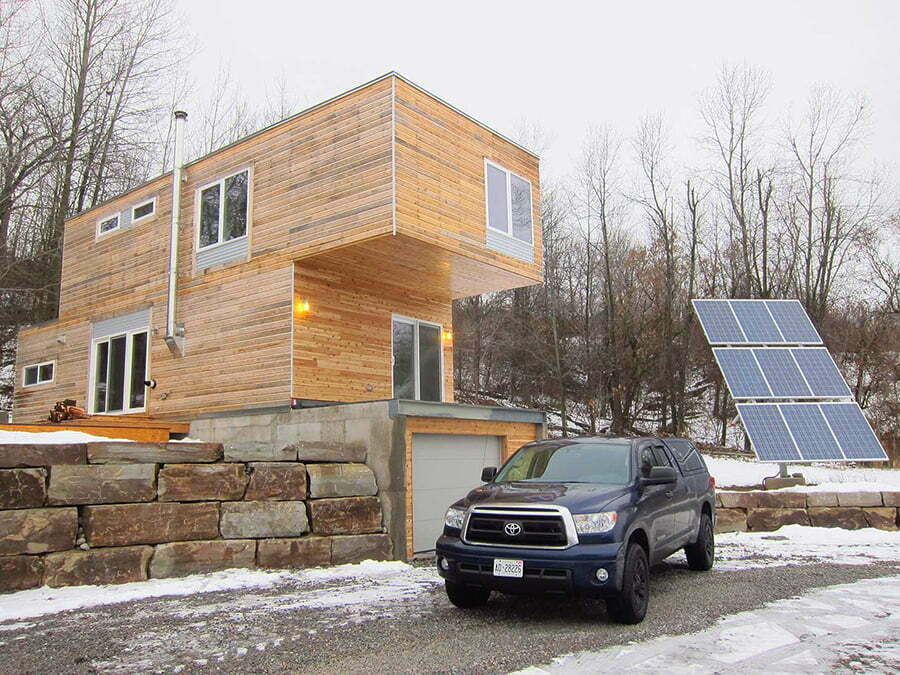 Meka is a pioneer in modern and minimalist prefab homes. They go for unique and sustainable designs. The HELA 1280 has two bedrooms, two baths, and two floors. This home has a total living area of 1280 sqft. The base price for this house model is $256K.
Plant Prefab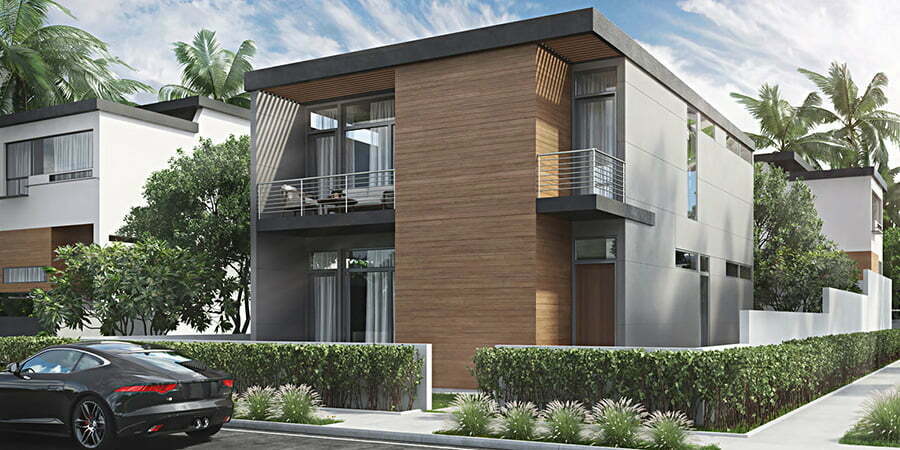 LivingHome 7 is Plant Prefab's creation. It's an architecturally-designed home by Plant Prefab's team. It has four beds, two full baths, one-half bath, and a total living area of 2230 sqft. This home adapts a clean and modern face, perfect for offering you comfort and privacy.
The cost estimate is $1,291,200. This includes fabrication, site work, transport and installation, design, engineering, and permitting.
Everywhere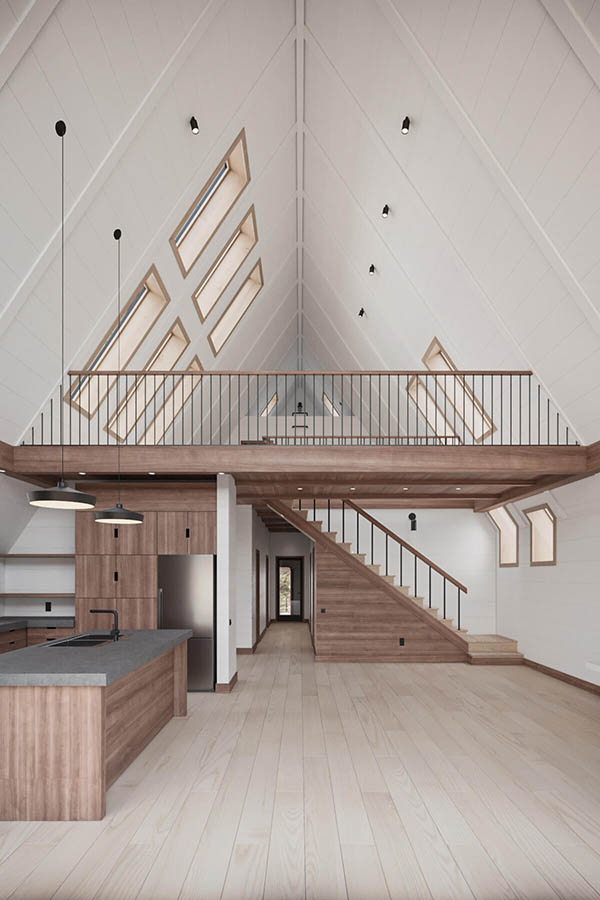 Everywhere is home to beautifully crafted and built A-frame homes. An example is the Ayfraym, a classic A-frame home with three bedrooms and two baths. This home also features three large walkout decks, huge custom windows, and vaulted ceilings. It has a total living area of 1483 sqft.
GoLogic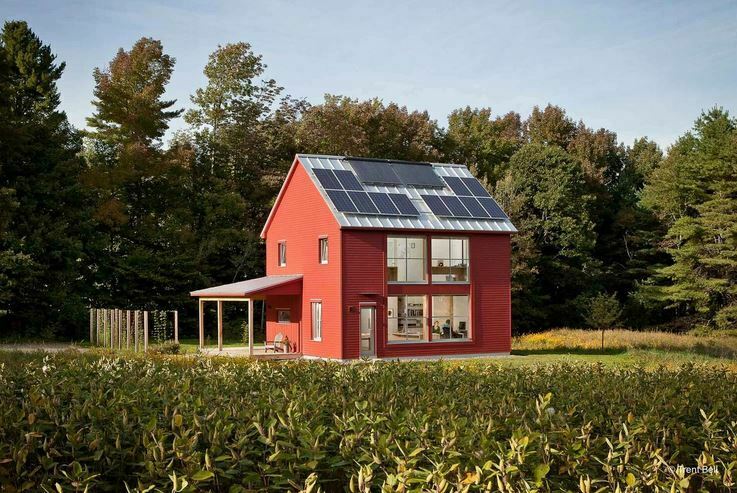 GoLogic's 1500 model is a two-story home with a shared kitchen, dining, and living space on the first level. The second floor then has three bedrooms and one full bath. This house has several amenities, including an entry porch, a kitchen pantry, a powder room, a laundry closet, and more. The total living space is 1499 sqft.
Ecocor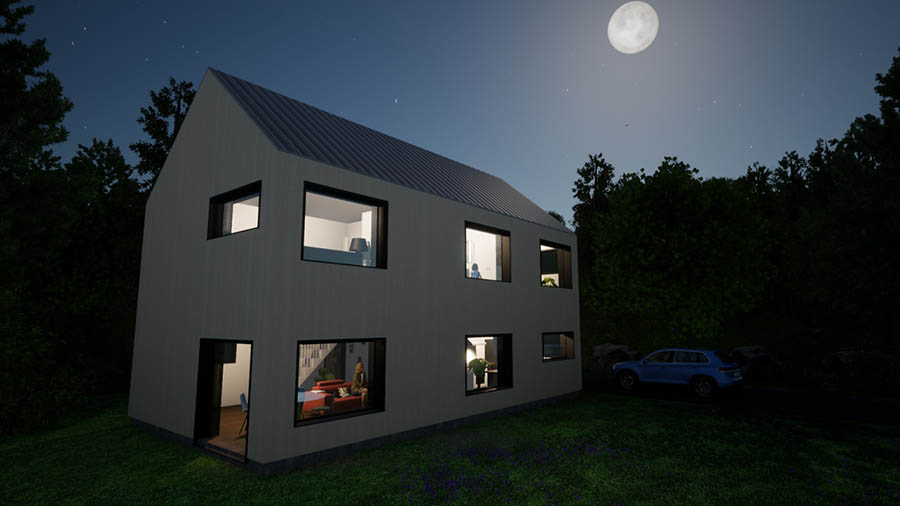 Ecocor's Rhodi home is a two-story home floor plan with a total area of 1763 sqft. You'll find the half bath, foyer, kitchen, dining, and living spaces on the first level.
On the second level, you'll see that main bedroom with an ensuite bath. The second and third bedroom shares another full bath. The base price for Rhodi starts at $339K to $359K.
Nelson Homes Chestermere
All of Nelson Homes are fully customizable from their interior to exterior. An example is the Chestermere home. It has a total area of 2422 sqft, has four bedrooms, three full baths, and one-half bath. This home has a high-vaulted ceiling, porch, and entryway.
Nelson Homes Kimball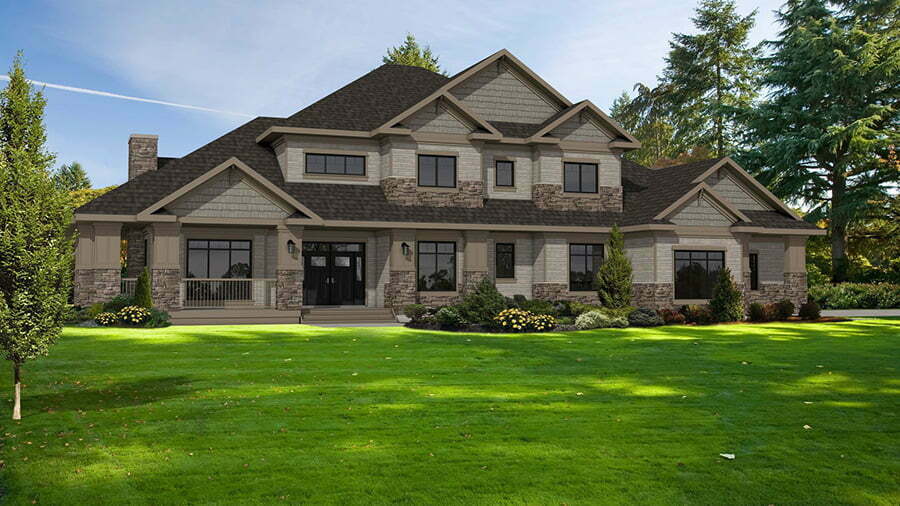 Nelson Homes' Kimball is an attached two-story home. It is vast, with a total living area of 4750 sqft. It has five bedrooms and four baths. There's also a living room, a great room, a nook, and a study. This house is perfect for a big family who loves entertaining guests and families.
Westchester Modular Durham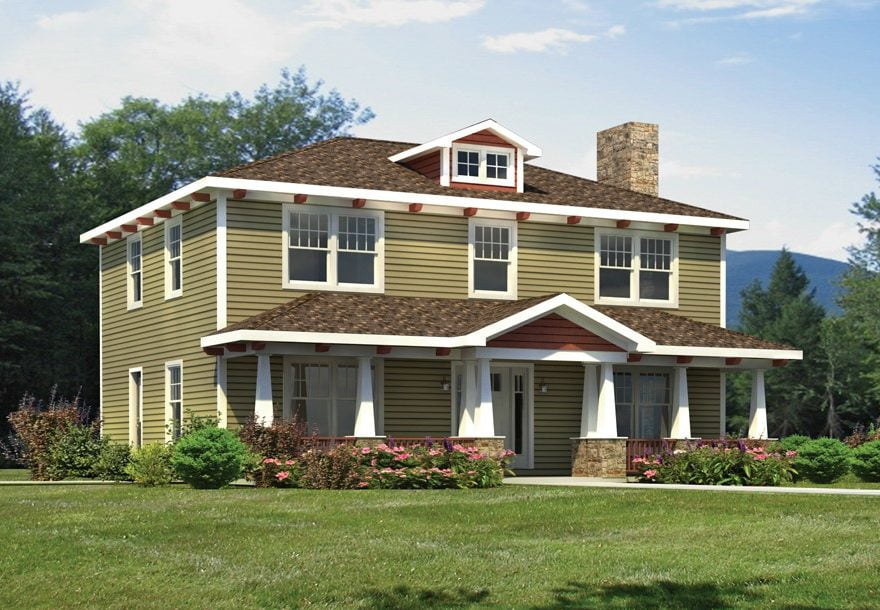 Durham has a flexible floor plan. You can make it either a three-bedroom or a four-bedroom home. This home is a true classic and gives off old-world charm. It has a total area of 2128 sqft. It also has an optional covered porch.
Westchester Modular Concord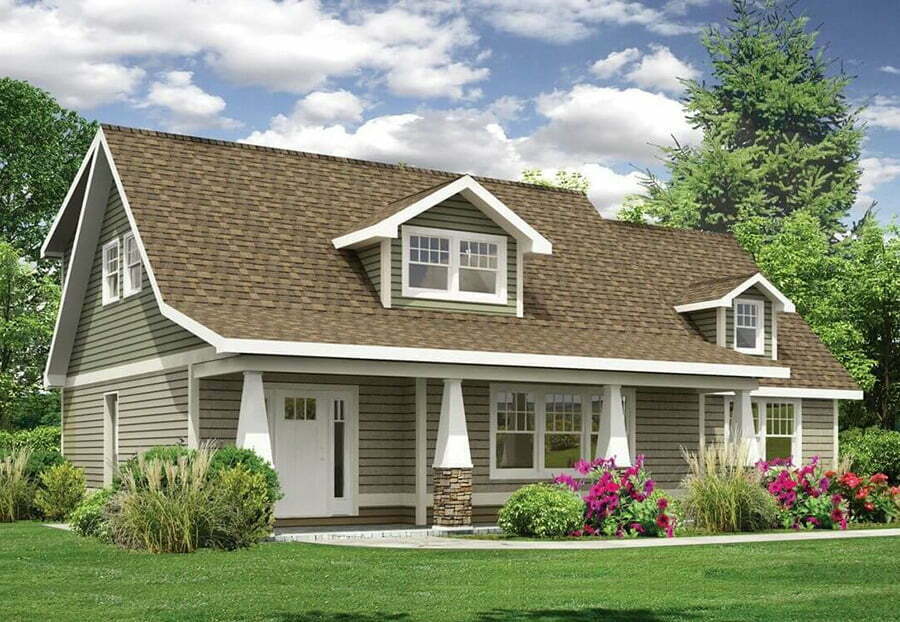 The Concord is yet another model from the Westchester Modular. It has three bedrooms, two full baths and one-half bath, and a total living area of 1232 sqft on the first level and 736 sqft on the second level.
This home has a primary bedroom on the first floor. The first level also houses the spacious living area that leads to the kitchen and the dining area.
Champion Home Builders Quantico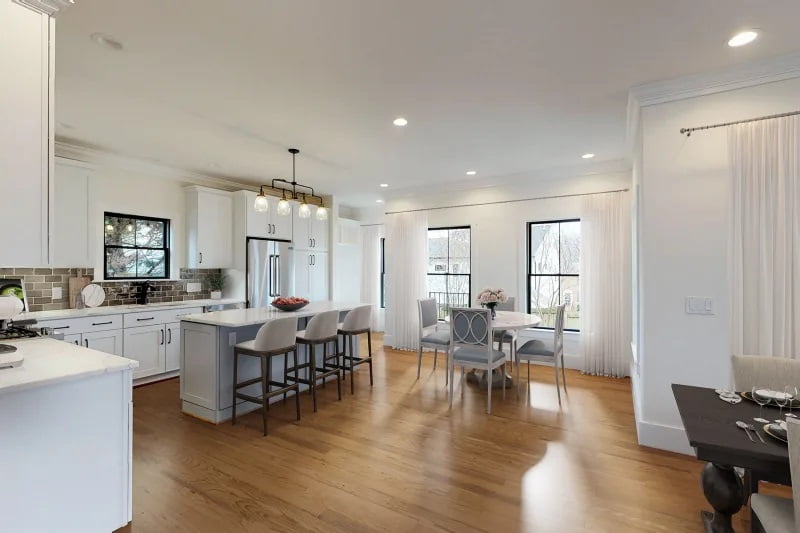 The Quantico is a two-story home from Champion Home Builders. It features three bedrooms, two full baths, and one-half bath. It also has a kitchen/breakfast counter, a nook, and a spacious dining area. The entire house sits a 3181 sqft of space.
Champion Home Builders Anna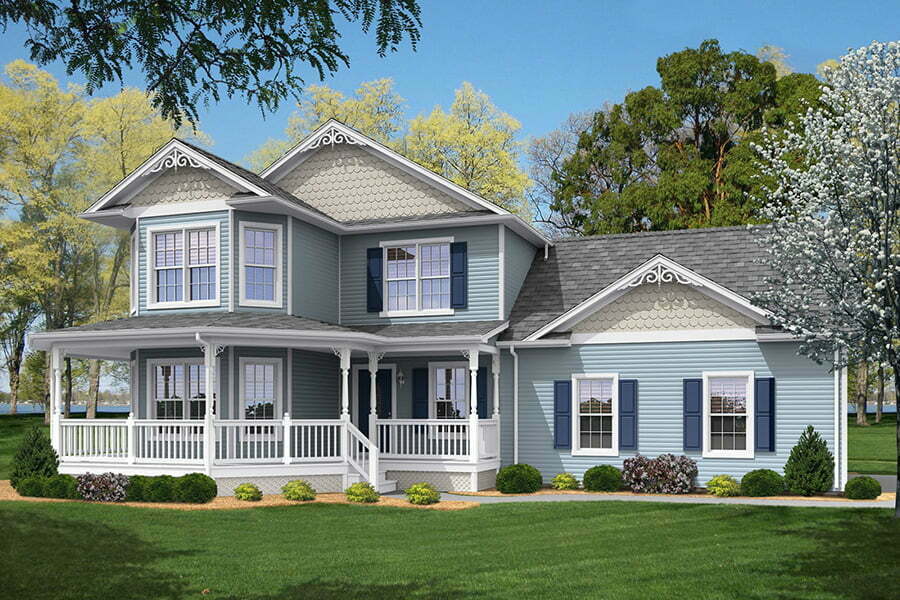 Anna is a uniquely-shaped home with a U-shaped dining area on the first floor and a bedroom on the second floor. This home has 1606 sqft living space, three bedrooms, two full baths, and half baths.
Champion Home Builders Bayview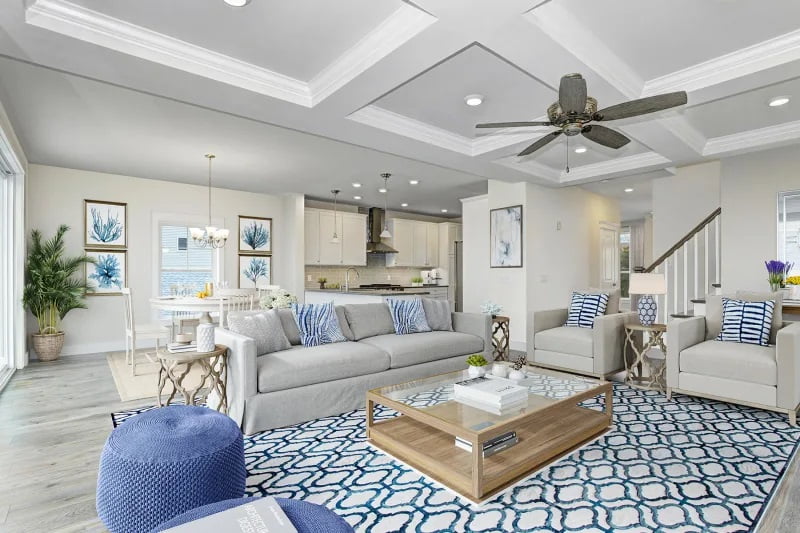 Champion Home Builders' Bayview is a two-story home with 2324 sqft living space. It has four bedrooms and three baths. You'll see the dining area, kitchen, book, and grand living room on the first floor—the second-floor houses all the bedrooms, including the full baths and closets.
Pulte Homes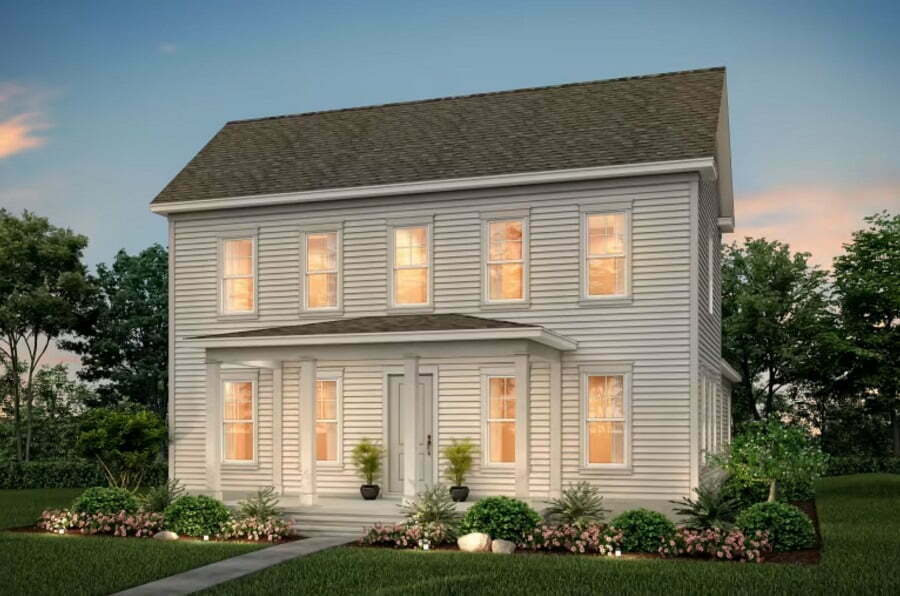 Pulte Homes make home buying a great experience. The Malin Buff an exquisite home best for a waterfront view. It has other amenities, including a fire pit, swimming pool, and more. It's a single-family home with 1858 sqft to 2956 sqft. The house costs $408,990.
Humble Homes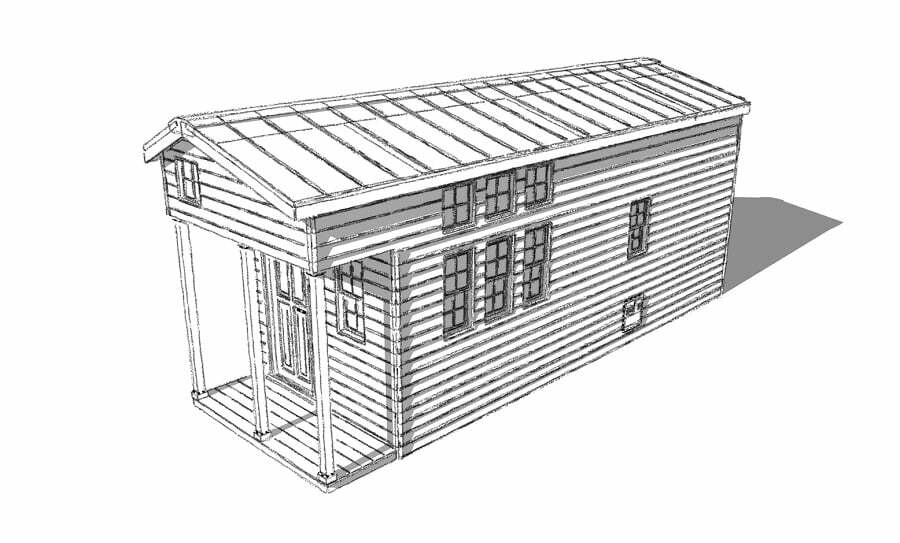 Humble Homes has several floor plans in its catalog. The MCG Loft is one of them. The home is designed to give owners accessibility even when it's a tiny house. It only has 241 sqft, a loft bed, and one bath.
The self-build kit costs $26,500. The first floor has the living area, the kitchen, and the bath. Then the loft is where you have the bedroom.
Impresa Modular Normandy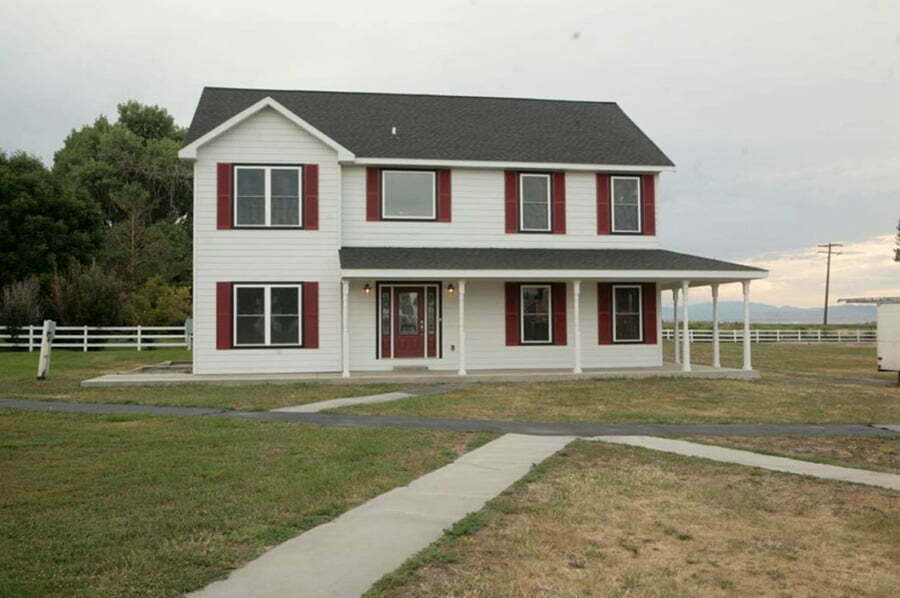 Impresa Modular is one of the country's premier prefab homes and structures manufacturers. They have made their name in the industry by creating durable and beautiful homes for many families.
Normandy is a two-level home with four bedrooms, two full baths, and one-half bath. The house has a total living area of 2622 sqft. One of its best features is the additional office space and the huge laundry area.
Impresa Modular Ashville

Ashville CBC 2005 is certified a green home and comes with an energy star if you choose to. However, it doesn't have the standard model at the moment. You can check with Impresa Modular whether this house plan is available in your location.
This home has two floors and a total living area of 2842 sqft. It has four bedrooms and three baths.
Impresa Modular Waters Edge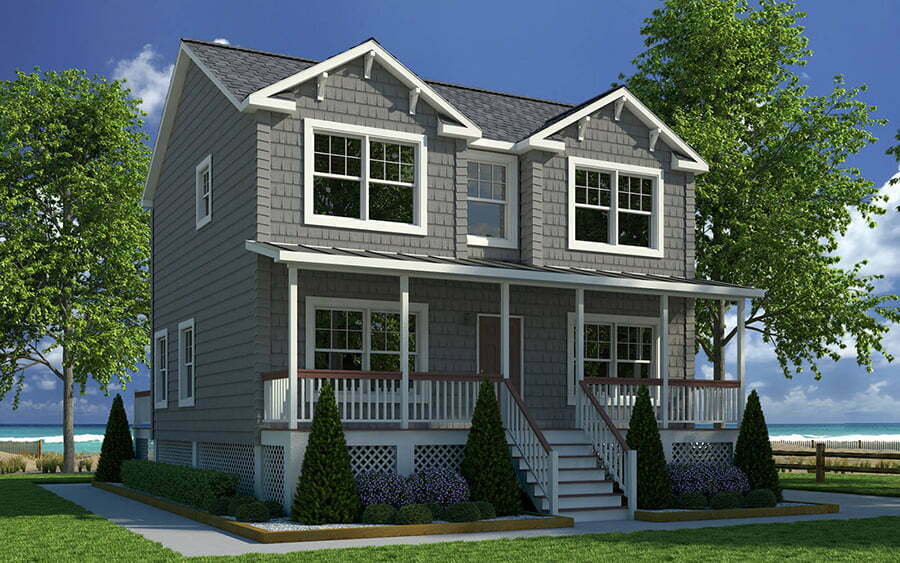 Waters Edge is another Impresa Modular creation. It's part of the Coastal series and comes in a traditional style. This home has a 1643 sqft living area, five bedrooms, and three full baths. The first level houses the shared dining and living room space, the kitchen, and a bedroom.
The second level has four other bedrooms, including the primary room.
Impresa Modular Tioga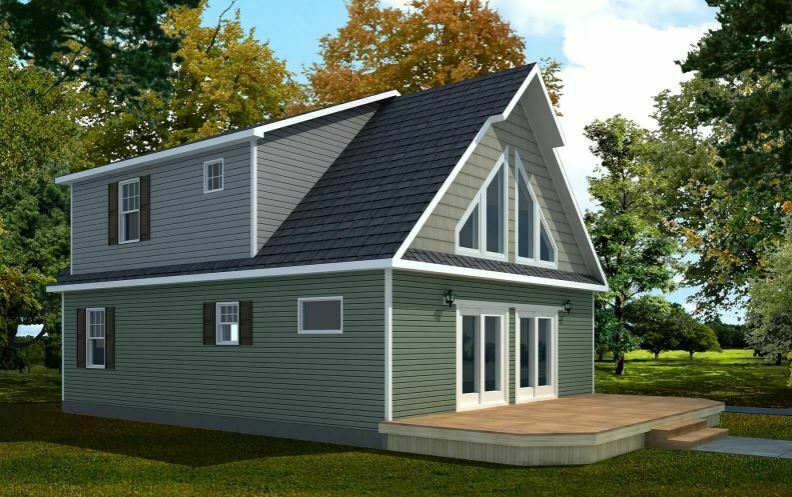 Tioga is a finished cape home designed perfect home by the ocean or in the mountains. It has a total living area of 1564 sqft, three bedrooms, and two full baths. This home features winders and an open and high-ceiling living room.
Related reading: