Last updated on August 31, 2023
These are the top modular and prefab home manufacturers that are established in California or deliver to the state.
There are many things to consider when buying a home in California. The process itself can get very expensive. Hence, the rise of prefab housing.
It is a much cheaper option, especially for families who are just starting out or for those looking out to invest their money in homes. Long gone were the days of typical and uniform-looking prefab homes. Today, manufacturers create high-end houses with luxury options.
It is important to realize this living in a state like California, especially if you're trying to convince your family that a manufactured home is the way to go.
Modular is a great option if you want a custom-built home without the hassle of talking and dealing with a team of designers, construction workers, architects, and decorators.
Prefabricated homes offer variety, onsite efficiency, and worker safety. Here's our latest digest for your state. Find one that is close to you.
Table of Contents
Hybrid Prefab Homes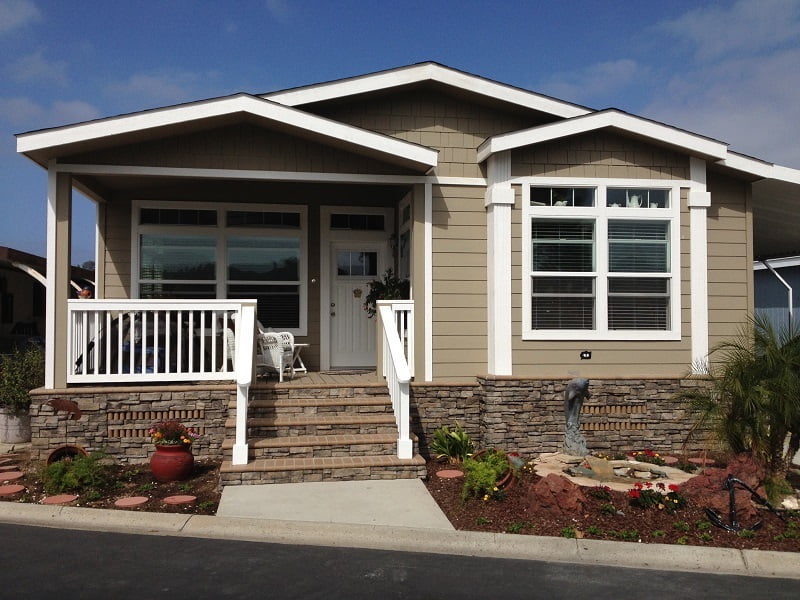 Hybrid Prefab Homes is a Santa Rosa-based company offering home design and project consulting. Check out its manufactured homes from Skyline, SilverCrest, and Redman.
Choose from single-wide and double-wide options, ranging from 640 sq ft to nearly 1,500 sq ft. Standard features include Whirlpool kitchen appliances, laminate countertops, and carpet floors.
Cutting Edge Homes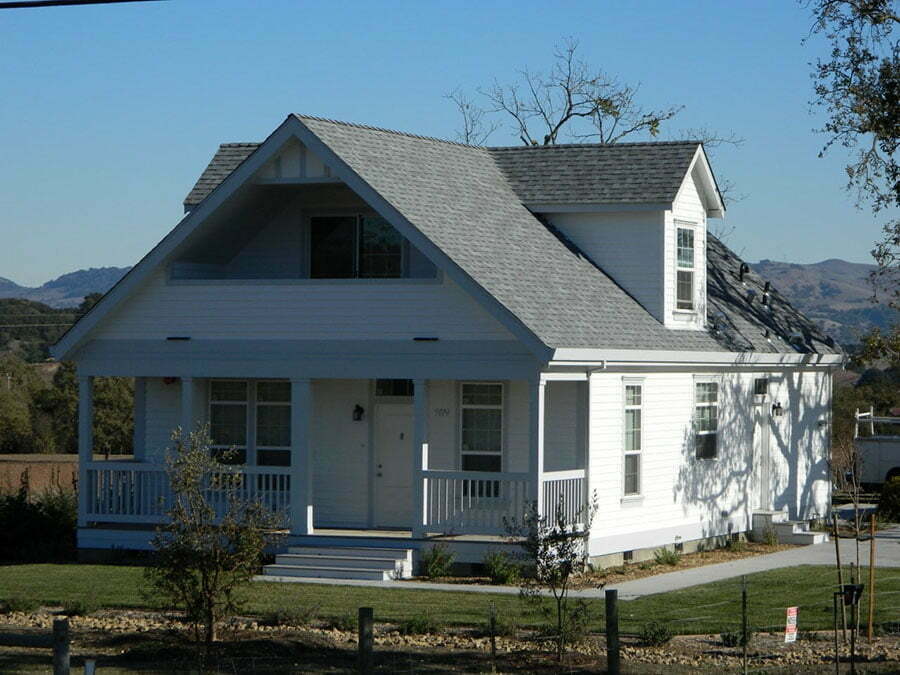 Cutting Edge Homes designs and builds prefabs in its factory. As a result, you can rely on the company for a wide range of structures, from tiny homes to multi-family mansions.
Pricing depends on the floor plan and level of customization. You can find options under 800 sq ft on the small end and over 6,000 sq ft on the large lot.
All American Modular LLC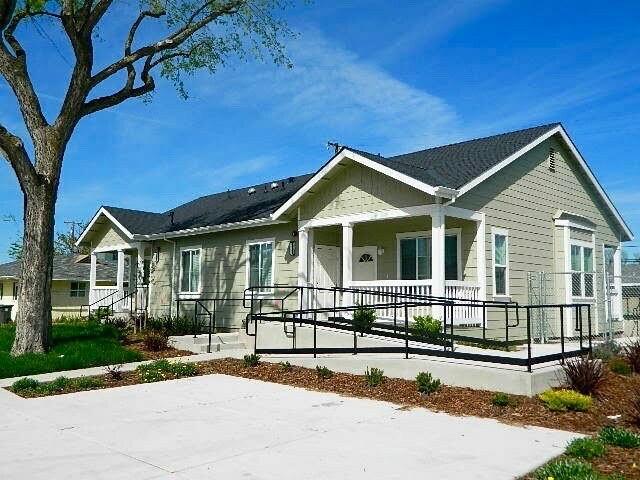 All American Modular offers affordable and sustainable prefab homes. If you need a budget dwelling fast, then consider the options provided by the Herald-based company.
You can pick a floor plan as small as 428 sq ft or as big as 2660 sq ft. The latter includes three bedrooms and two bathrooms which are good enough for a growing family.
Plant Prefab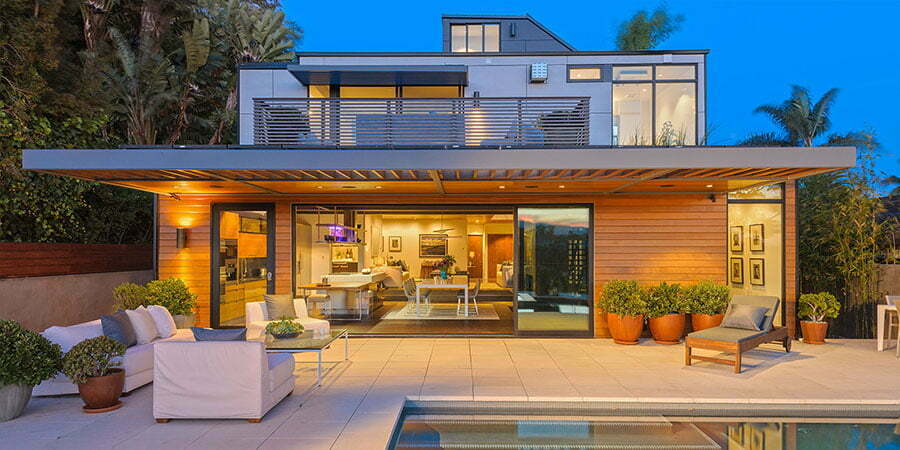 Plant Prefab proves that factory-built homes can look as beautiful and sophisticated as traditional projects. In addition, the company creates eco-friendly dwellings with a fast turnaround.
You can purchase units from 500 to 3,300 sq ft to meet your needs, studio or a 5-bedroom house. Live in a home designed by world-class architects. Prices start at $426,000. 
California Modulars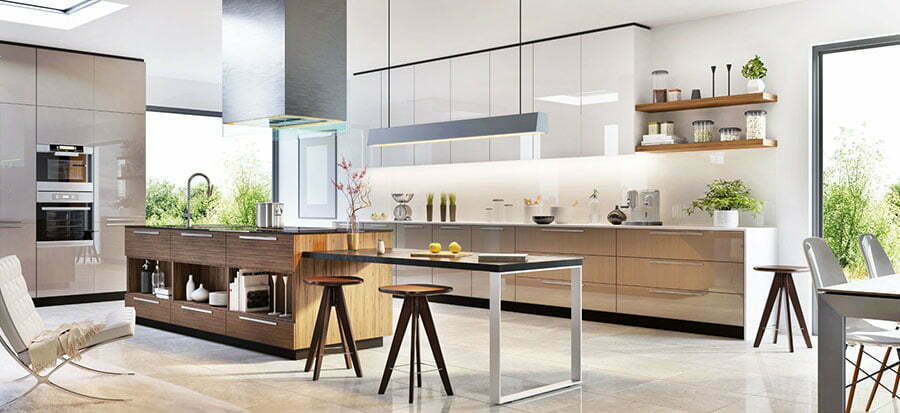 Who says that prefab homes look like cookie-cutter units? California Modulars proves otherwise with stunning creations you would be proud to own. The San Jose firm is sure to exceed your expectations.
Predesigned homes start at $420,000 with 1,680 sq ft, two beds, and two baths. However, if you want something much bigger, they have a 2,722 sq ft duplex that starts at $680K.
Villa Homes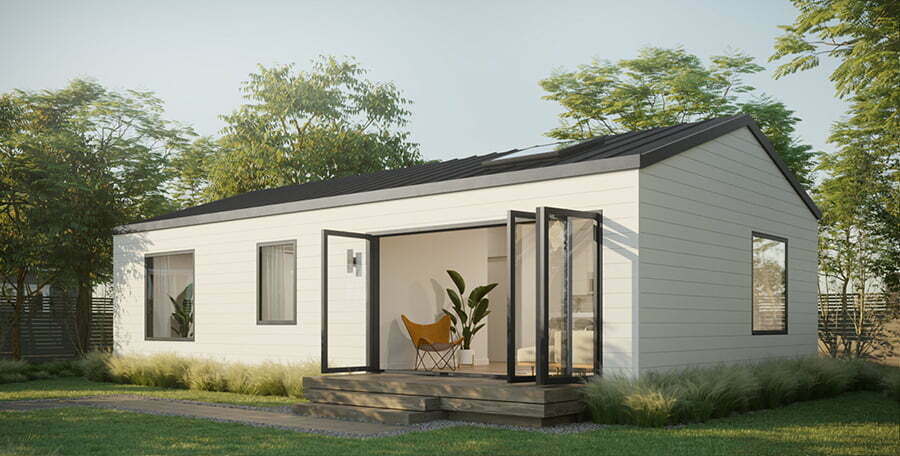 Villa Homes makes stylish modern homes with prefab constructions. In addition, the company specializes in building accessory dwelling units from design to finishing. So you won't have to worry about anything while adding another house to your backyard.
You can get a 1-bedroom home for as low as $119,000. Meanwhile, 2-bedroom homes start at $139,000, and 3-bedroom homes start at $189,000.
Ma Williams Manufactured Homes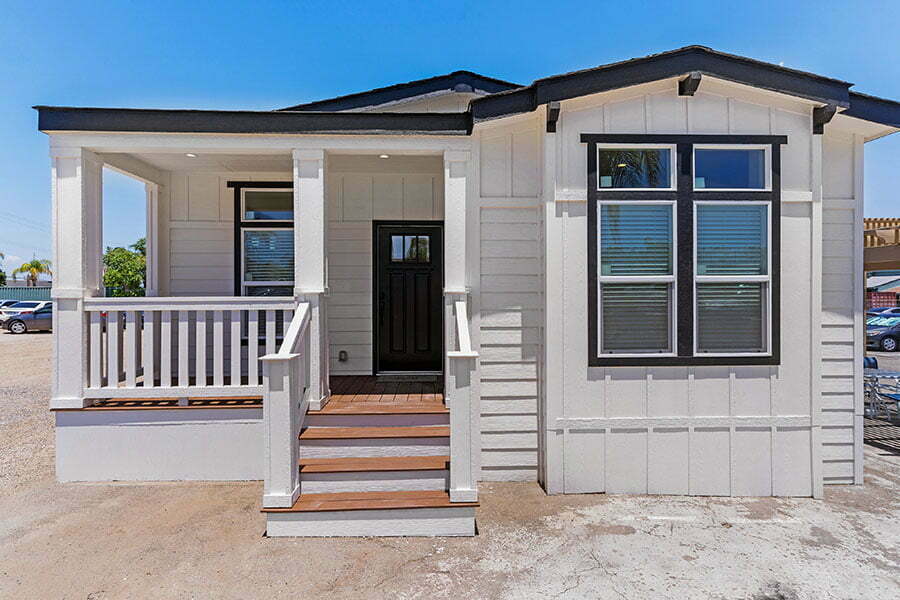 Ma Williams has been serving residents of Southern California for over five decades. The longevity of the business is proof of its excellence and reliability.
If you only need a small one-bedroom granny shed, then Ma Williams can provide a 426 sq ft unit that's just right. Check out the bigger floor plans if you want a big house for your family,
New West Modular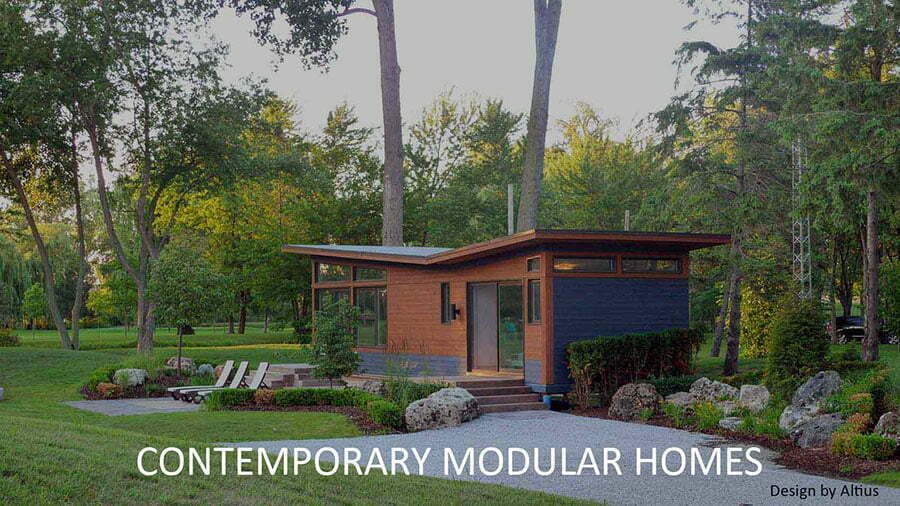 Suppose you aim for prefab homes with contemporary designs to New West Modular. Go to their office at Agoura Hills and tell them about your dream home.
Your options include open-concept beach homes, guest cottages, modern family homes, and traditional California homes. Living space ranges from 764 to 2,252 sq ft.
Meka Modular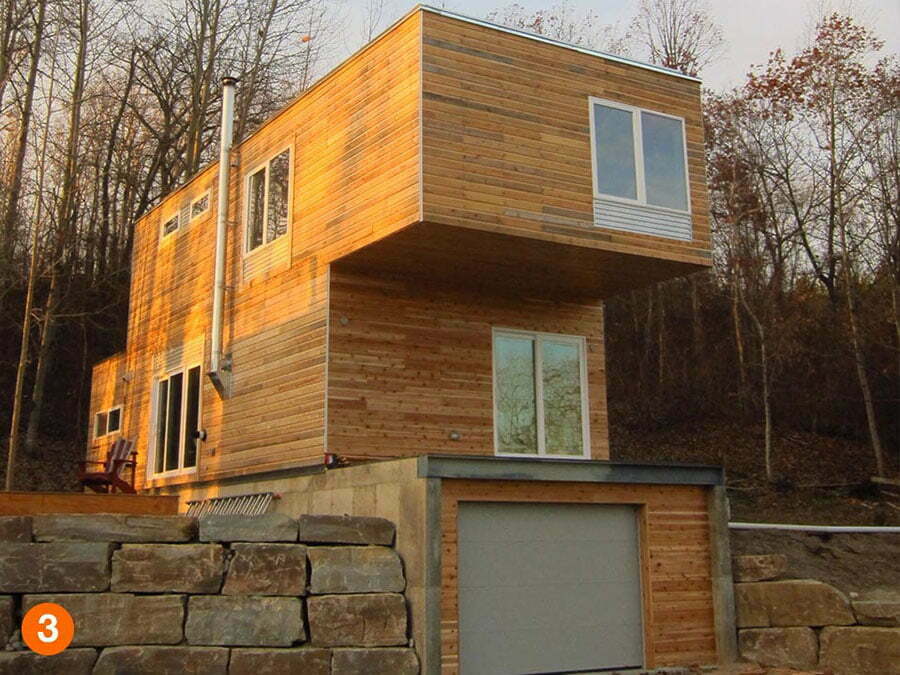 Meka Modular takes prefab construction to another level. The firm can design and build any modern structure, from homes to condominiums.
Check out their portfolio to see an impressive range of options. The smallest is the 160 sq ft Liberty which starts at $59,200. After that, it goes up to 1,920 sq ft Santa Cruz, starting at $412,600.
Sonoma Manufactured Homes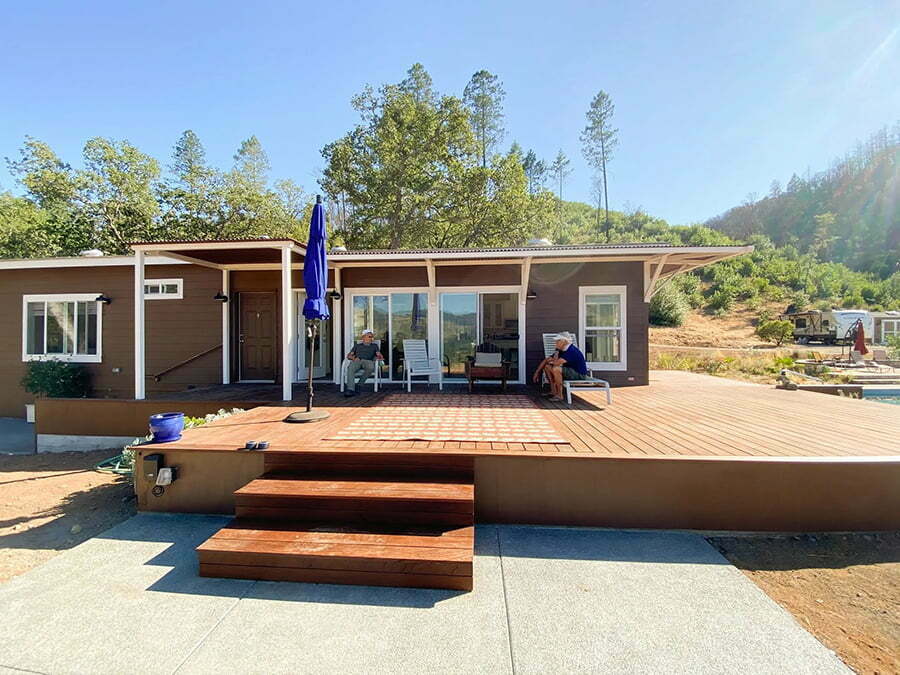 If you live in Sonoma County, Sonoma Manufactured Homes can help you get a high-end prefab home. The company has over 50 years of experience in construction to pour into your project.
Different styles include cottages, family homes, pool houses, modern units, and more. You can also check their tiny homes under 400 sq ft. Price depends on customizations.
Mighty Buildings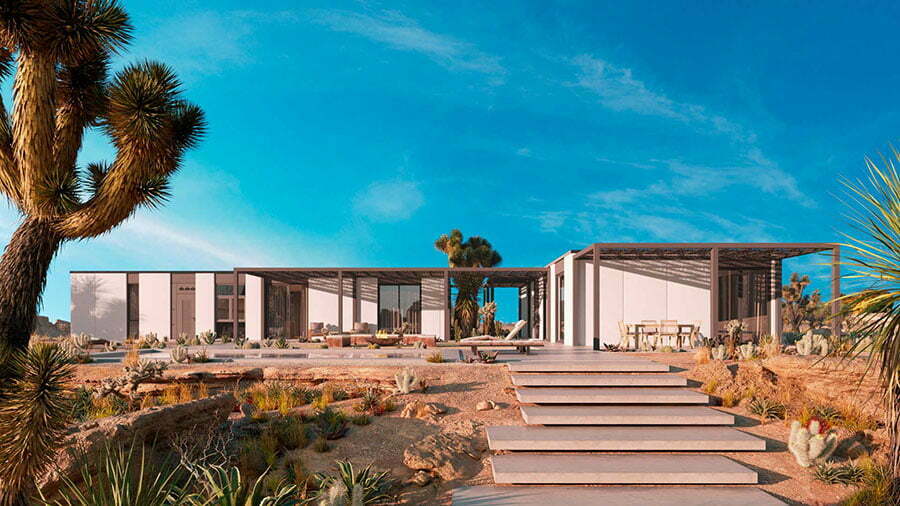 Mighty Buildings is all about making modern and sustainable homes that can stand the test of time. The company uses a 3D-printed panel system for zero waste and fast turnaround.
Consider the Mighty House Quatro with two beds and two baths in 1,176sqft or step up to the Super Quatro with three beds and two baths in 2,000sqft. A two-story option has 3,000sqft with an upper floor terrace.
S2A Modular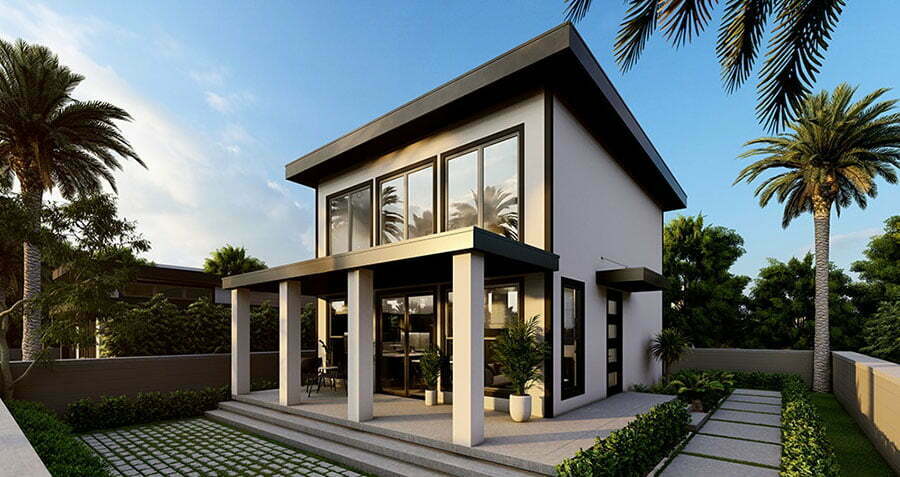 S2A Modular aspires for sustainability. It's a full-service firm with its mega-factory to build your green luxury home. Get off-grid solutions that use the Tesla Powerwall.
Select from 35 predesigned floor plans with one or two stories. You can also build a custom-designed smart home. The Builder Series starts at $149/sq ft, while the Green Lux Home Series starts at $179/sq ft.
Green R Panel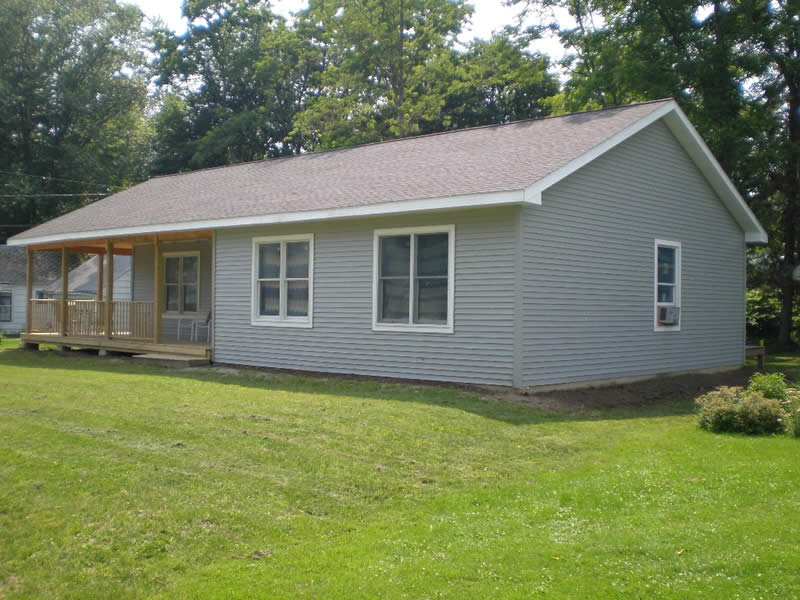 Green R Panel gives California residents fast and economical housing options. The company makes durable and weather-resistant factory-built homes shipped directly to the building site for assembly.
You can customize the standard models from 792 to 4,968 square feet. You can also provide a drawing, a picture, or a link from which they will create a unique floor plan.
Green Galaxy Homes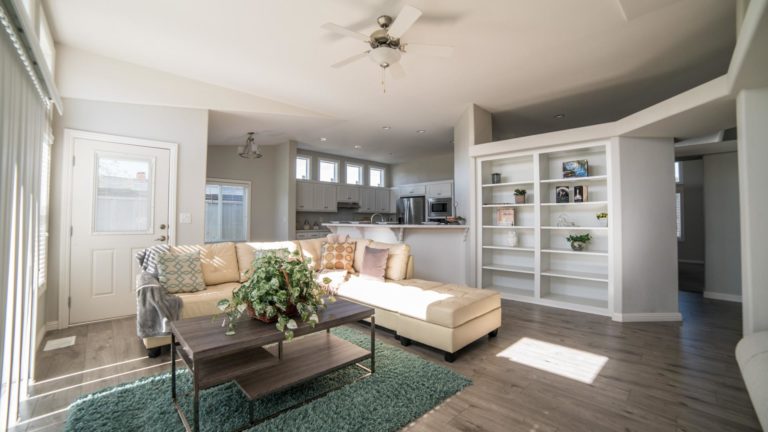 This Santa Clara-based prefab specialist will help you find the best build for your needs. Green Galaxy Homes sells homes made by Redman, including Creekside Manor and Custom Cottage models.
You have a wide variety of options from sub-500 sqft single-wide homes to 2,000+ sqft double-wide solutions with 4-beds and 3-baths. The Price depends on specific features.
Stillwater Dwellings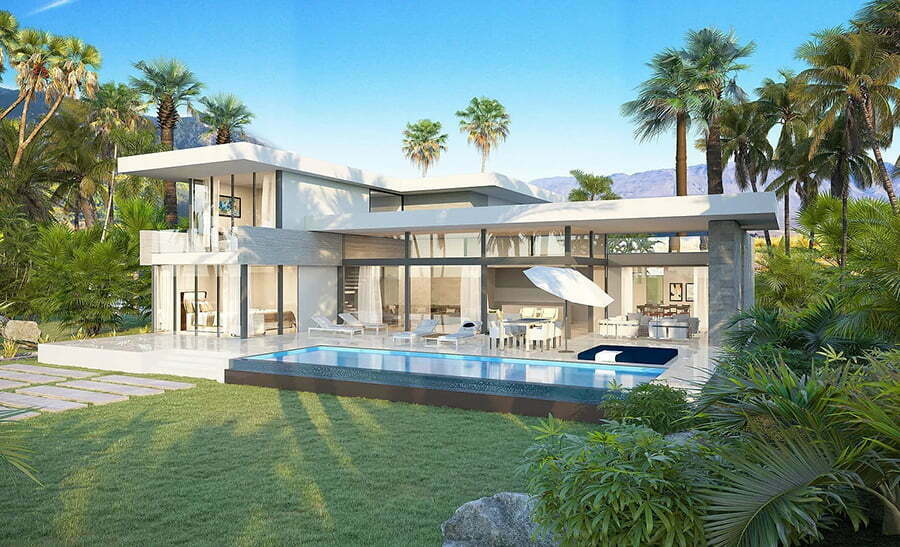 Stillwater Dwellings will impress you with its modern designs and quality materials. Choose from their Signature Series or their Connection Series plans.
Expect total project costs to range from $475 to $700 per sq ft. This includes the actual home, architect fees, builder cost, interior finish, foundation, permits, engineering fees, and related expenses.
Los Angeles Modular Home Builders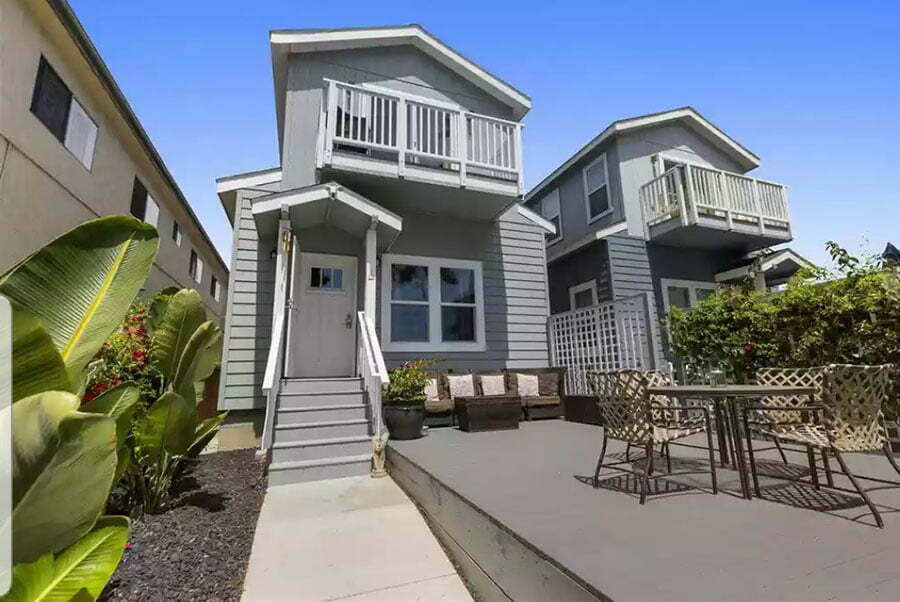 Faster, better, and greener homes for less. That's the promise of the Los Angeles Modular Home Builders. Its partners are well-known manufacturers like Skyline, Cavco West, Champion, SilverCrest, Clayton, and Genesis.
Visit their Los Angeles office to learn more about their process and see their portfolio. Backed by US Modular, they can build custom homes with your specifications.
Randall Manufactured Homes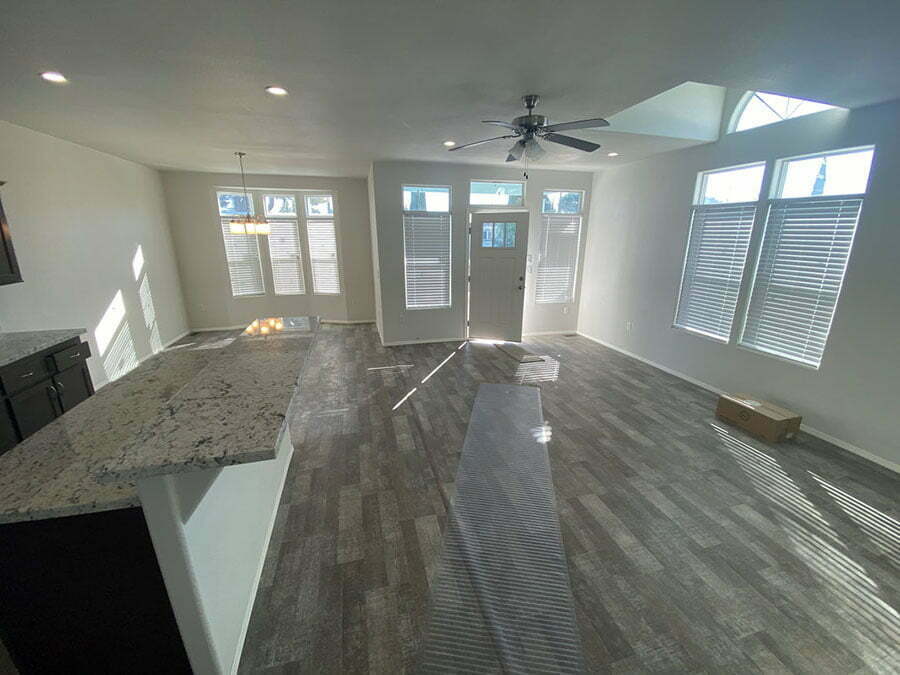 Randall is a retailer of industry leaders Fleetwood Homes. After-sales, the company can assist in the installation and repair. In addition, you can rely on Randall for long-term house care.
Three styles are available: Canyon Lake, Vogue II, and Chestnut Manor. Living space ranges from 560sqft to 2,563sqft. Prices start at $67,356 for the small model.
Anacapa Homes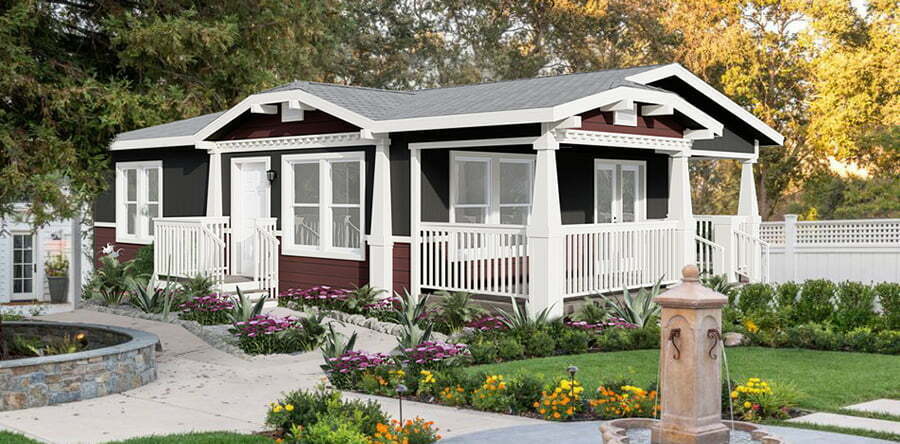 Located in Ventura County, Anacapa Homes is a prefab dealership that provides complimentary consultation so you can go over your options. Affordable solutions are here at your fingertips.
Predesigned floorplans have 2 to 4 bedrooms, often with a porch or a sunroom. You can also design your custom home. Call for the latest prices and get assistance for financing.
5 Star Homes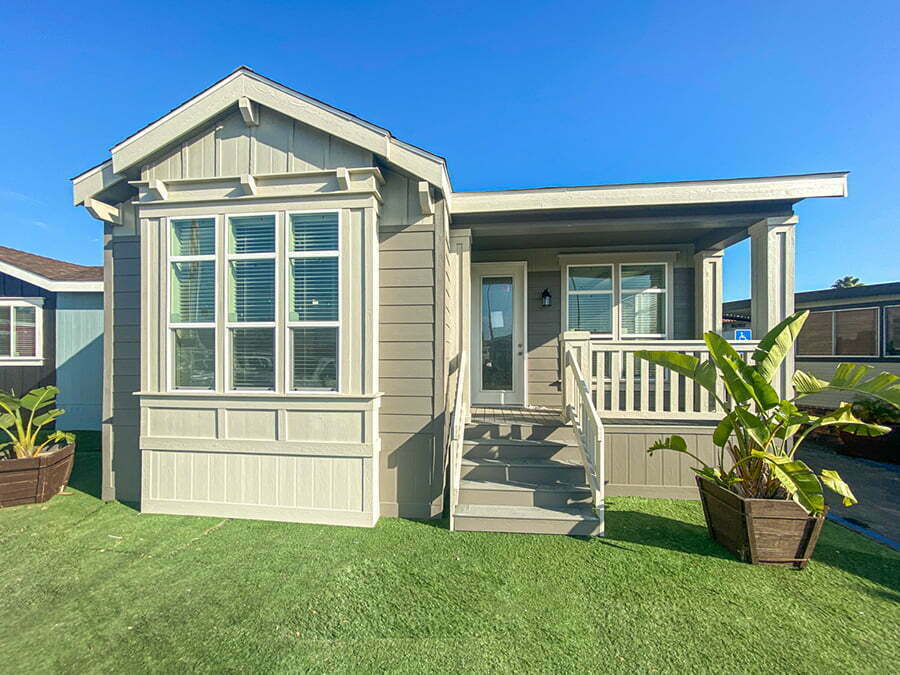 If you live in Southern California, you can swing by any display centers of this popular prefab retailer. You'll find these in Stanton, Filmore, and Hemet, open from Mondays to Saturdays.
5 Star Homes offers units from manufacturers like Champion, Redman, Skyline, and Clayton. Choose from 500-2,000+sqft with up to 5 beds and five baths. Call for the latest prices.
Mountain Valley Homes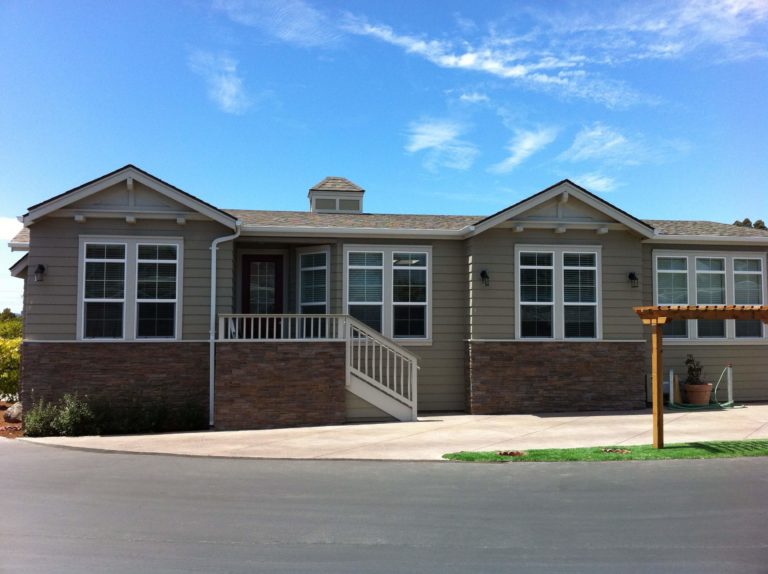 Here's a builder from Auburn that provides onsite consultation and affordable homes. Mountain Valley Homes carries units from manufacturers like Karsten and Skyline.
The Price depends on the size and configuration. The minor options are around 800sqft. You'll get a quote that includes delivery and set-up, with every homecoming complete with flooring, heater, appliances, lighting, plumbing, cupboards, and countertops.
Connect Homes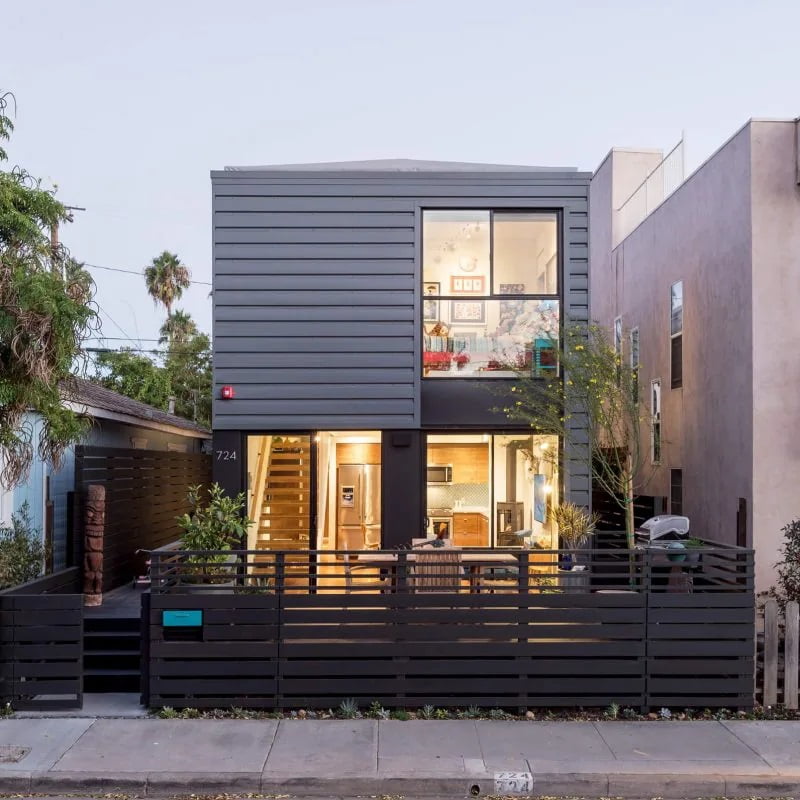 Connect Homes has a prefab factory in San Bernardino. You have 15 models, each designed to fit different lots and lifestyles. All of these have modern designs with ample natural light and ventilation.
Floor size ranges from 460 to 3,200sqft. Expect to pay around $250,000 to $1,000,000 for entire projects, including design, production, installation, tax, and essential site work.
Eco Steel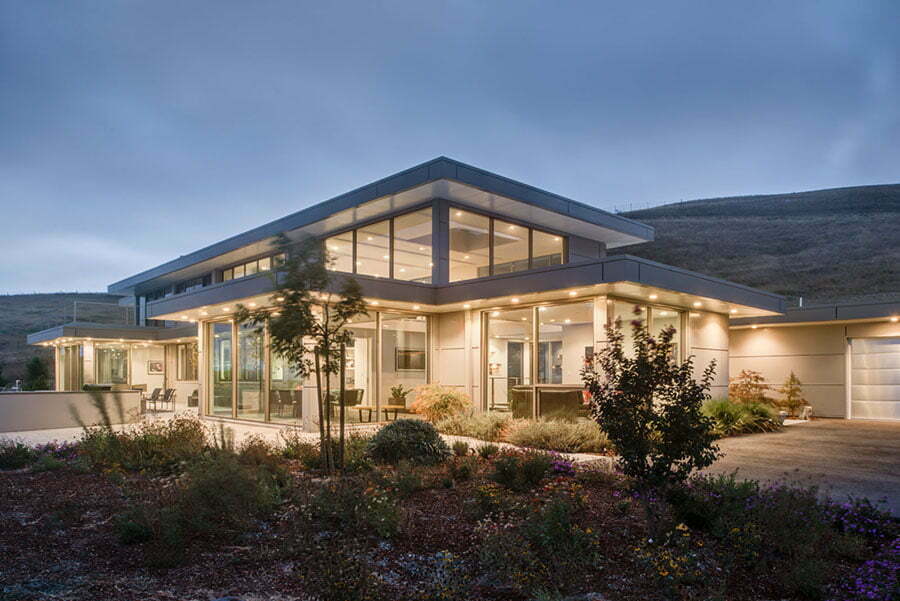 EcoSteel is a name synonymous with luxury construction and sustainable design, primarily using steel and glass. The company tackles a wide range of projects, from homes to commercial centers.
EcoSteel Microhomes are fast and efficient prefab homes with modern minimalist aesthetics. You can get the 500 sq. ft. 1-bedroom model for $165,000.
Avava Dwellings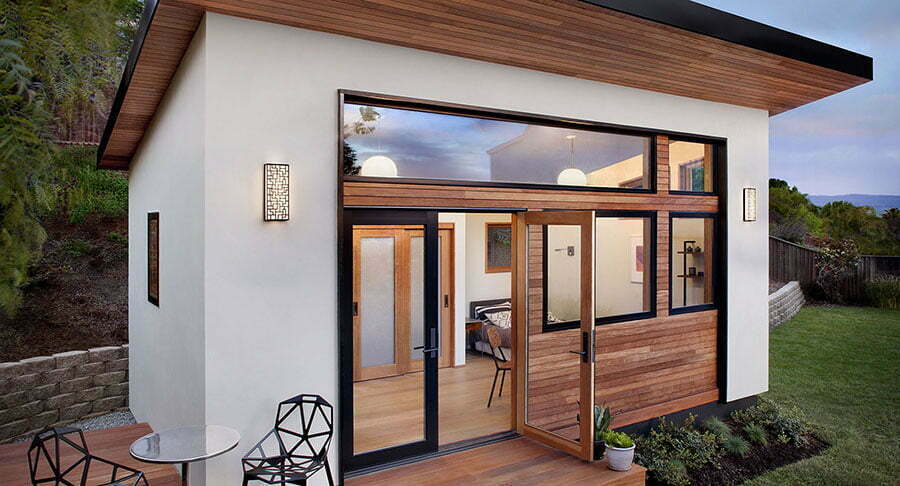 Avava Dwellings specializes in high-speed, high-quality homes with sustainable materials. With panelized construction, it's possible to create robust, efficient, and elegant structures in no time.
You can get flatpack homes in 4 weeks or less, with options ranging from 270 to 750sqft. Note that the company works directly with licensed contractors who assemble the shell and install the primary systems. So cost varies with each project.
House Port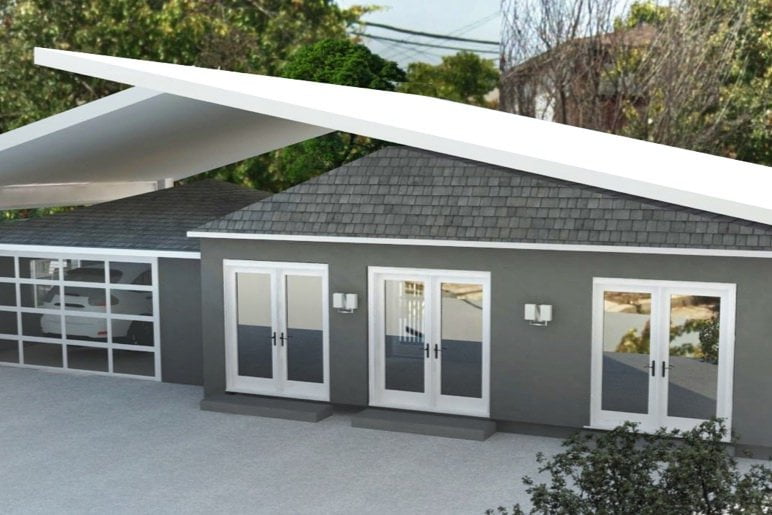 House Port offers modern custom homes that accommodate a wide range of budgets. Eco-conscious design and materials set it apart from others. These affordable homes can last for decades with prefab construction and permanent foundation.
The most miniature model is the Mini cube, with a footprint of 784sqft starting at $100,000. The biggest is the Estate home with 3,072sqft starting at $310,000.
Sage Modern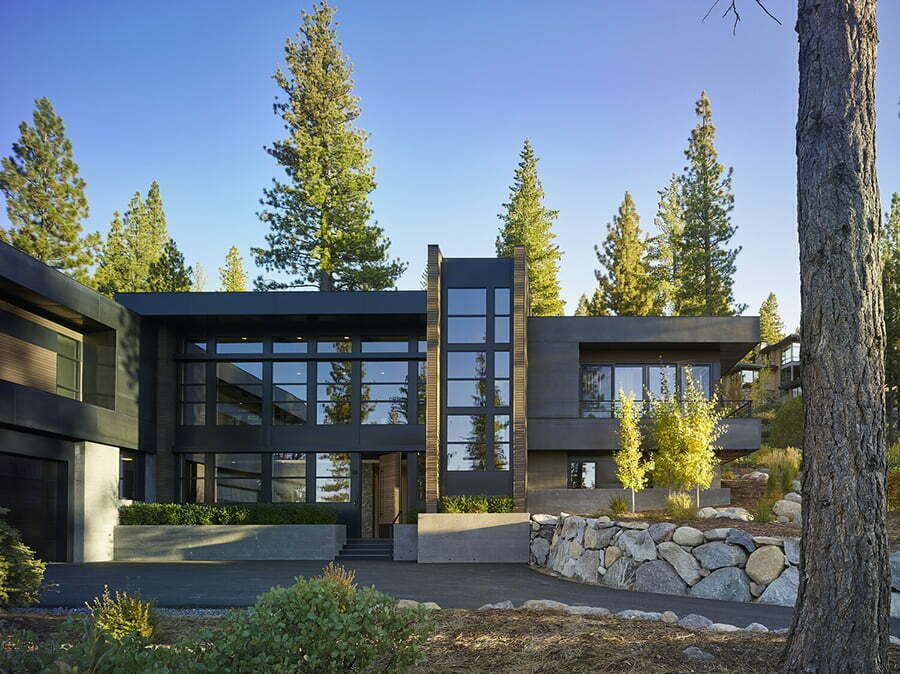 Sage Modern lives up to its name. The San Francisco-based company creates simple yet elegant prefab homes shipped for assembly anywhere in California. All designs prioritize sustainability and energy efficiency.
For a high-quality build, you can expect the construction cost to be within $500-$900 per sq ft. Meanwhile, design is $50-$75 per sq ft, and government fees are about $15-$25 per sq ft.
Related reading: