Last updated on October 3, 2022
One of the biggest benefits of prefab homes is that they are highly customizable. You can customize it at every stage of development. Read on!
The key to a successful project is the ability of the builder to work with the architect, engineer, contractor, and subcontractors to achieve an overall design that meets all your needs while keeping costs down.
If you're looking for a specific layout or design, you may want to consider building a custom home from scratch. However, if you have a general idea about what you'd like your home to look like, there's no reason why you couldn't use modular construction to create a custom home. You could even take advantage of the modular home floor plan builder's expertise to help you design your dream home.
In addition to designing your own home, you can also select one of their pre-designed homes. These plans are available in different styles such as ranch style, contemporary, colonial, craftsman, prefab farmhouse, Mediterranean, Cape Cod, and more. The plans include everything you need to build a house, including a detailed set of blueprints, a materials list, step-by-step instructions, and even a warranty.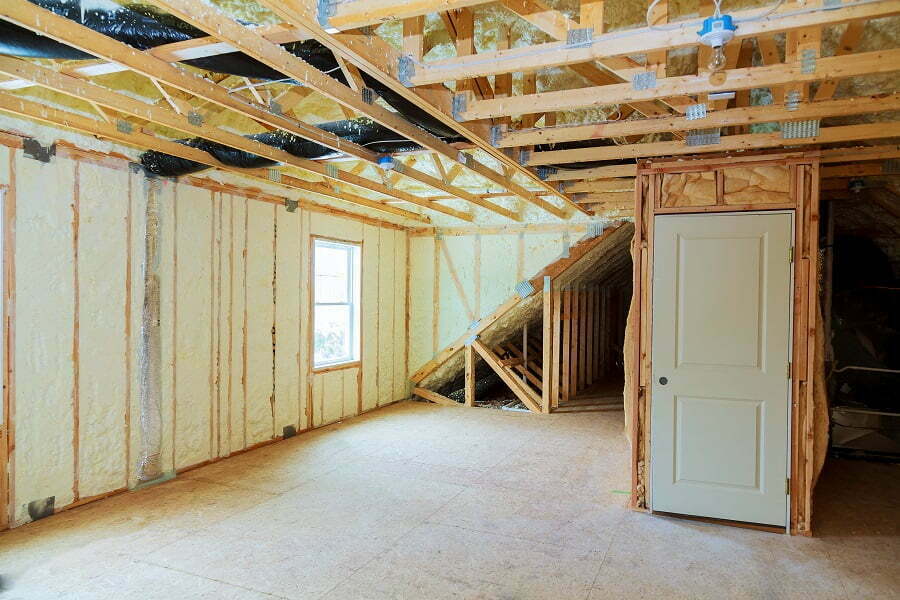 You will find many advantages when choosing a prefabricated home over a stick-built home when it comes to customization:
Prefabricated homes are usually less expensive than traditional homes because the process of building one is streamlined. In fact, some models come with all the necessary components already installed. This means it would be easier for you to start living in your new home immediately after ordering.
Most prefabricated homes are manufactured using high-quality materials, which makes them sturdy and durable. They are also very energy efficient.
When you choose a prefabricated model, you'll get a wide range of options. You can choose between single-family houses, multi-family units, commercial buildings, and even industrial structures.
If you decide to go with a prefabricated structure, you won't have to worry about hiring contractors since most companies offer installation services.
With a prefabricated house, you can save time and money on landscaping. You can focus on other things since you don't have to spend extra time planting grass seed, installing irrigation systems, and doing other maintenance tasks.

If you are looking for the ultimate solution in custom building, look no further than modular homes! With this type of construction, you get all the benefits of a traditional house without building it from scratch. Instead, you choose the modules that you want and place them on-site as they are needed.
The process of building a modular home is straightforward. First, you must identify what kind of design you want. Then, you should make sure that the modules you want are compatible with each other. Once you've done that, you can proceed to assemble the modules into the final structure.
Table of Contents
How Can You Customize a Prefab Home?
So what are the ways to customize a prefab home? You can do this at any project stage, from the planning to adding to the finished home.
Additions
The most common customization for a prefab home is to add an addition to it. This means that the home will have two levels instead of one. The second level would be added on top of the existing structure. Another popular customization is adding a garage. A garage is usually attached at the back of the house and is accessed through a door that leads out from the kitchen area.
Prefab Deck
Another popular customization is adding a prefab deck. These days, decks are becoming more and more popular. Adding a deck can increase the value of your property by making it more attractive.
Floor Plan Customization
Prefabricated homes are available in different sizes and styles. Some of the most commonly used designs include ranch style, split floor plan, and contemporary. Each of these designs has its own unique advantages. However, there is no right or wrong choice when it comes to selecting a prefabricated home.
Custom Design
You can customize the look of a prefabricated home to fit your style and budget. You can choose from a wide variety of colors and materials for the exterior, and you can have a custom kitchen installed if desired.
Foundations
You can choose one of several types of foundations that work for a prefab. Whether it's a permanent foundation or not, some of the most popular options include concrete slabs, piers, crawl space, and poured footings.
Assembly
The prefab can be customized during assembly if you specify this to your manufacturer beforehand. Most manufacturers offer several options for assembly. They may allow you to choose which parts you want to be assembled first, or they may even do the assembly for you.
Utility Hookups
A prefab home typically includes all the necessary utility connections. If you decide to install your own plumbing system, you'll need to connect pipes and fixtures to the water supply lines before installing the prefab.
Amenities
Most prefabs come equipped with standard amenities such as air conditioning, heating, electrical outlets, and a bathroom. If you want something extra, you can always request it. For example, you might ask for a washer/dryer combo unit or a fireplace.
Suitable Land
You can definitely choose the plot of land where you want your prefab to be placed. If you don't have a lot of space, you can always choose a smaller plot of land. As long as you have enough room for parking, you'll be fine.
Storage Space
A prefabricated home does not need much additional storage space because everything is already pre-installed. You won't have to worry about moving furniture around after you move in.
Financing
There are many financing options available for prefab homes. Many people use their home equity to finance their purchases. Others go with a mortgage loan to pay for the prefab. There are many types of loan programs that you can use to finance your prefab home.
FAQ
Can I customize my prefabricated home?
Yes, you can customize your prefabricated home just like you can customize a custom home. You can change the color of the walls, windows, doors, roofing material, etc.
What are the differences between a prefabricated and a custom-built home?
A prefabricated home is built offsite and assembled on location. On the other hand, custom-built home is built on-site and completed using traditional building methods.
How much does it cost to customize a prefabricated house?
It depends on how much work needs to be done. If you're going to do everything yourself, expect to pay around $50,000. However, if you hire a contractor, you can expect to spend at least $100,000.
Are prefabricated houses cheaper than custom-built ones?
Yes, they usually are. Prefabricated houses are generally less expensive because they use a streamlined process to build. They also come ready-to-assemble, so you don't need to worry about hiring contractors.
Related reading: