Last updated on June 11, 2023
Here's a list of the most durable and affordable prefab industrial buildings.
Prefab and manufactured buildings are rising in popularity due to several reasons. They are not only for residential but also for commercial and industrial purposes. Prefab industrial buildings are durable and flexible too. Therefore, it's easier for buyers to ensure that their specifications are followed.
That aside, buyers love how these buildings last for generations but are installed and assembled in no time! Check out the list of prefab industrial buildings below.
Table of Contents
General Steel Buildings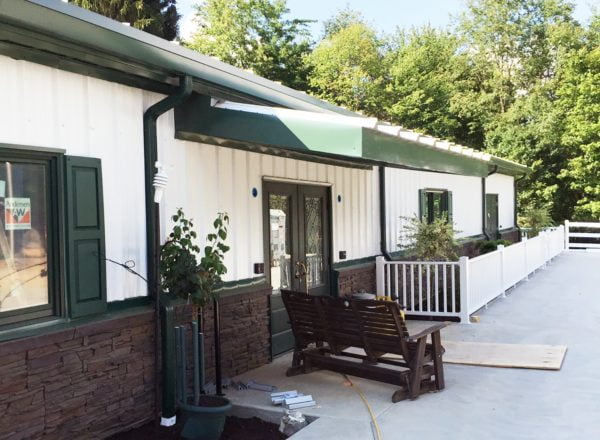 Plan your project with General Steel Buildings. the company offers solutions and guidance regardless of your building project. They have the right team for you, from customizations to building from the ground up.
One of their focus is steel industrial buildings. Every industrial operation they have is specific and designed according to the owner's plans for use. There are several building designs available on their website according to size. For example, the 100×150 industrial Building is the most popular choice for factories and other industrial operations.
Rhino Steel Building Systems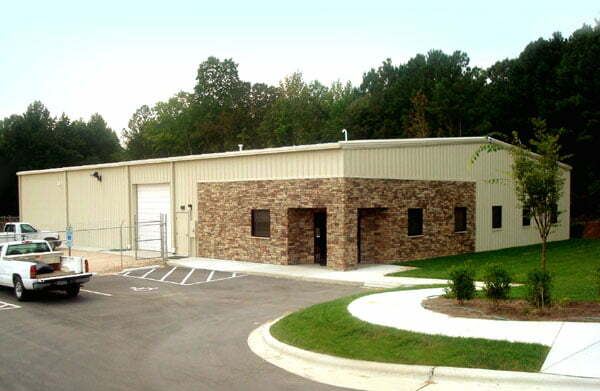 Rhino Building Systems is more than ready to design your next steel building. The company has an exceptional prefabricated steel building plus exceptional customer service. These things set them apart from other manufacturers in the industry. With Rhino, you have stronger, more versatile, and easier-to-build prefab steel buildings.
Their steel buildings are perfect for heavy-duty use, such as aircraft hangars, equipment storage, industrial parks, meat packing plants, and more. Their standard interior span up to 150′ in width or more. Building heights are up to 40′ for the standard. Make the most use of your space with Rhino.
Vernal Steel Building

Vernal Steel Building aims to incorporate technology and innovative building methods. They have efficient processes and continue improving them to ensure state-of-the-art steel buildings.
They have several steel building projects, including multi-store, industrial warehouses, architecturally designed showrooms, and more. Additionally, these pre-engineered buildings are meant to withstand severe weather conditions.
Miracle Span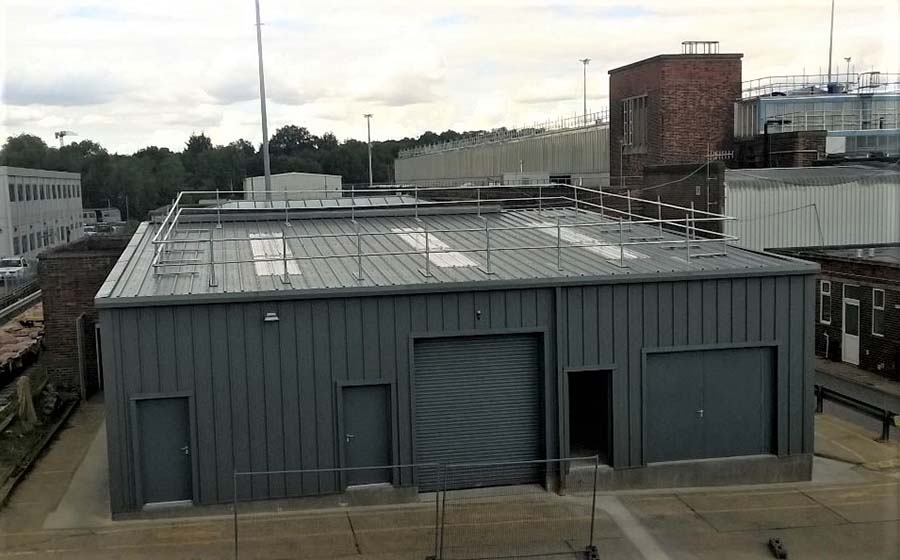 Miracle Span Buildings is one of the leading steel-framed manufacturers in the UK. They focus on creating single-story industrial and commercial buildings that are flexible, cost-effective, and quick to assemble.
Some of their products are the following:
MiracleLite Buildings – these are lightweight prefab buildings built from cold-rolled steel. You have three size options to pick from.
Miracle Portal Buildings – traditional steel frame buildings using hot rolled steel. It's designed for larger projects.
Self-Build Kit Buildings – these are best for do-it-yourself steel assembly. It's perfect for customers who want to do their installation.
Llentab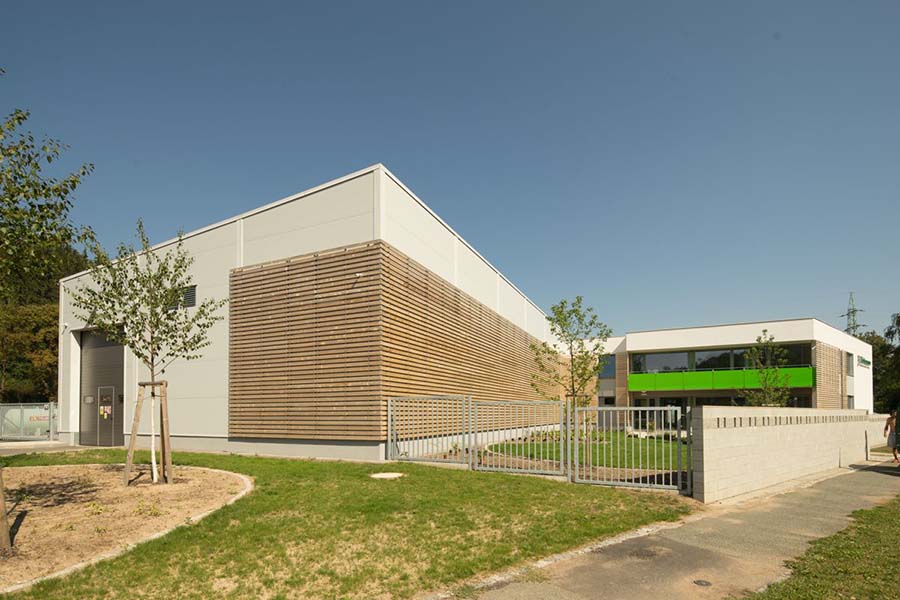 Llentab has over 10,000 steel buildings in various styles and for several purposes. They have warehouses, storage and logistics, manufacturing and production buildings, agricultural buildings, sports halls, office buildings, retail buildings, shopping centers, and more.
The company has 5,000,000+ sqm of storage buildings, over 50 years of experience, over 4,000 completed storage buildings, and about 92 in-house designers. Many people work round the clock to ensure that your Building is perfectly built.
Vall Structures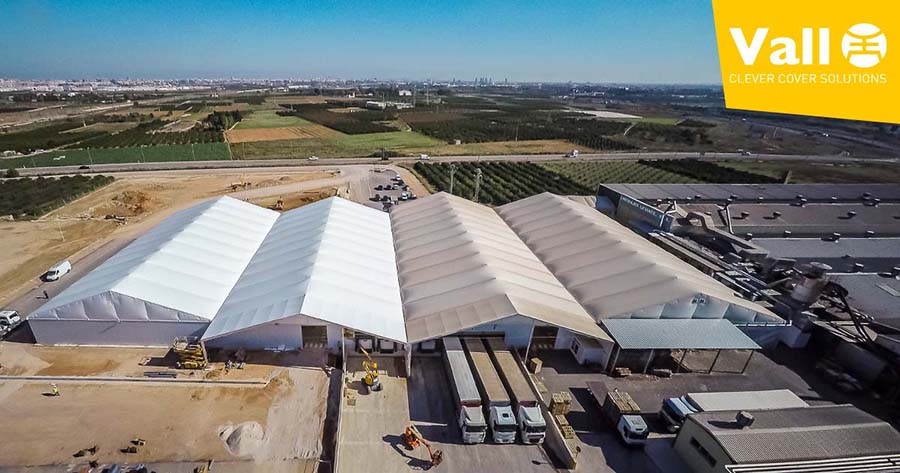 Vall Structure is a trusted name when it comes to prefabricated industrial buildings. The company has removable steel buildings that are designed for ultimate resistance. They also have manufactured kits for efficient assembly and easy delivery.
Their standard buildings are 10 to 30m in width and 3 to 8 m in height. There are also other dimensions available for you to choose from. These are multi-layered insulated roofs with multi-layer insulation systems as well.
Norsteel Buildings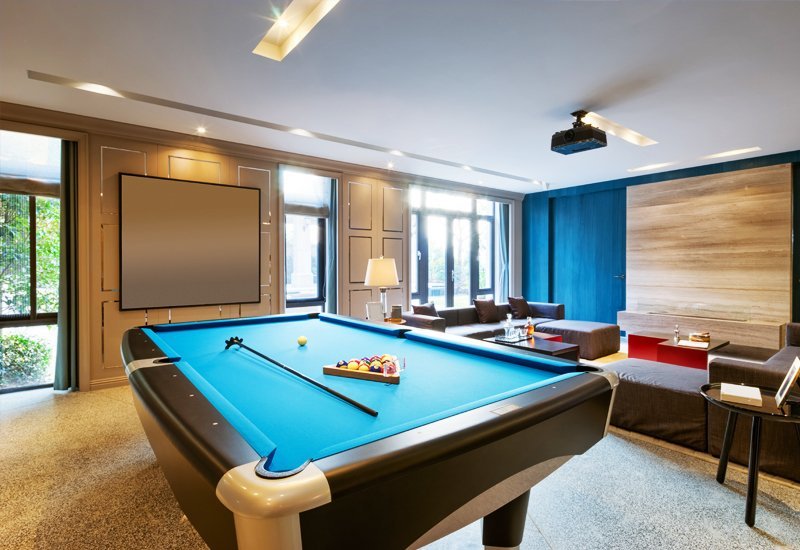 Norsteel Buildings focus on industrial businesses such as manufacturing factories, mining, oil and gas, recycling, mills, and so many more. The key to their design is flexibility, durability, and productivity. They build industrial buildings to help other companies reach their full potential.
The company is North America's leading commercial, residential, and industrial steel building provider. Visit their website or call their hotlines today for inquiries.
PrefabEx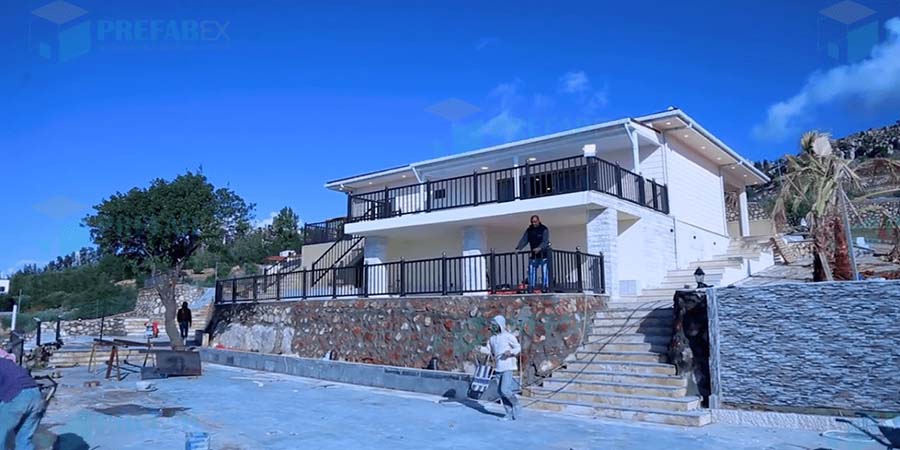 PrefabEx is another reputable name in the industrial building space. Their pre-engineered buildings are built at their factory and assembled on-site. These buildings are excellent solutions for industrial and commercial buildings.
Some of their buildings include multi-story buildings, hangars, and steel building galleries. Rest assured; these steel buildings are quick and easy to erect, attractive, durable, and less expensive.
Cualimetal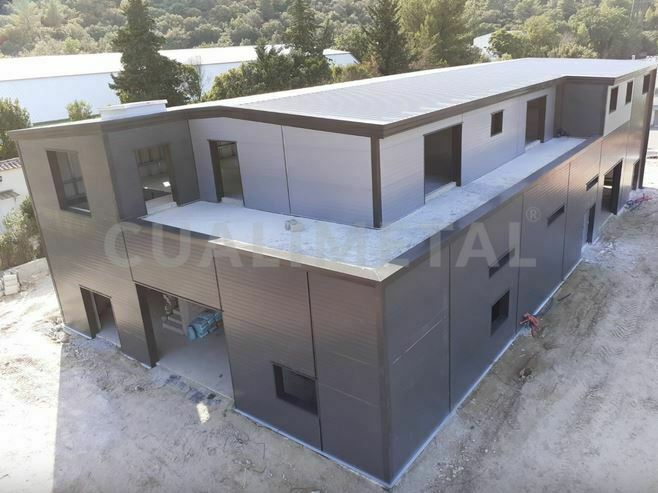 Cualimetal is a made-to-order building manufacturer trusted across the US. They have various projects, including industrial parks, offices, warehouses, and sports and logistics centers. The company takes pride in its turn-key industrial premises and concepts that can are installed within four weeks or less!
The Naverapid is a prefabricated steel warehouse that's perfect for any location. It is up to 24 m wide and is still expandable with their Edorapid system. Furthermore, this warehouse has a module structure with a 5-7 m interaxis.
Braemar Building Systems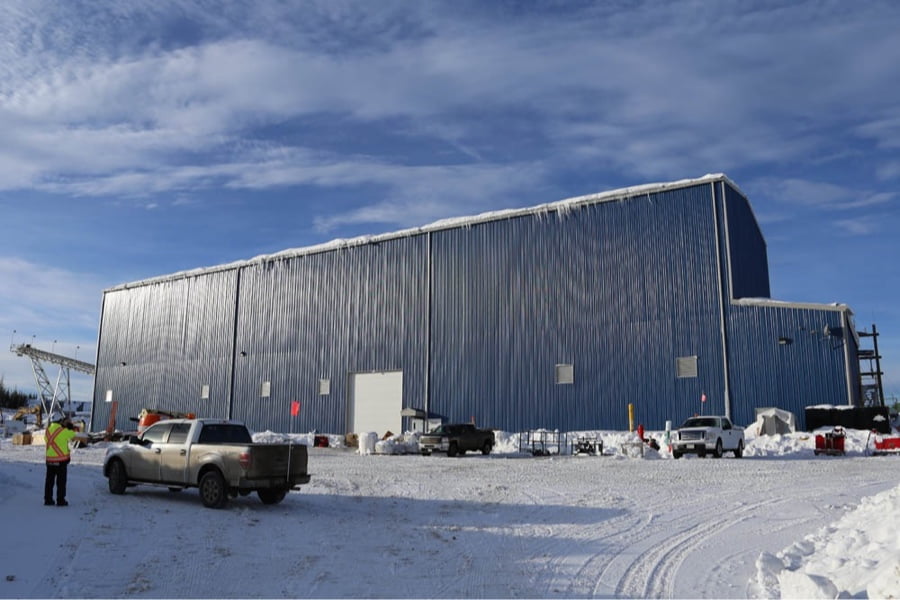 Braemar Building Systems know the pivotal role they play in society. These buildings are home to consumer products, logistics, orders, and more. There are several reasons for going to Braemar. Here are a few.
The company has a fast construction time, which means getting your Building assembled in just a few months. They also have cost-efficient buildings, energy-efficient. Therefore, it will save you money in the long run.
Check out their gallery to get the full experience of the projects that they're doing.
ESC Steel Structures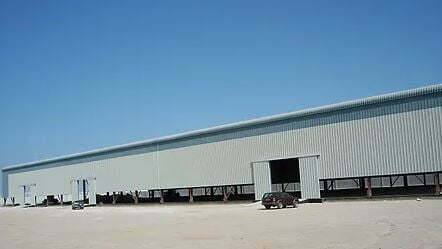 ESC Steel structures give you pre-engineered prefabricated steel buildings to last for generations. The company supplies various prefabricated steel buildings for different purposes, such as workshops, agricultural buildings, aircraft hangers, dealerships, and more.
Check out their website for an accurate quotation for the steel building you need.
Viking Steel Structures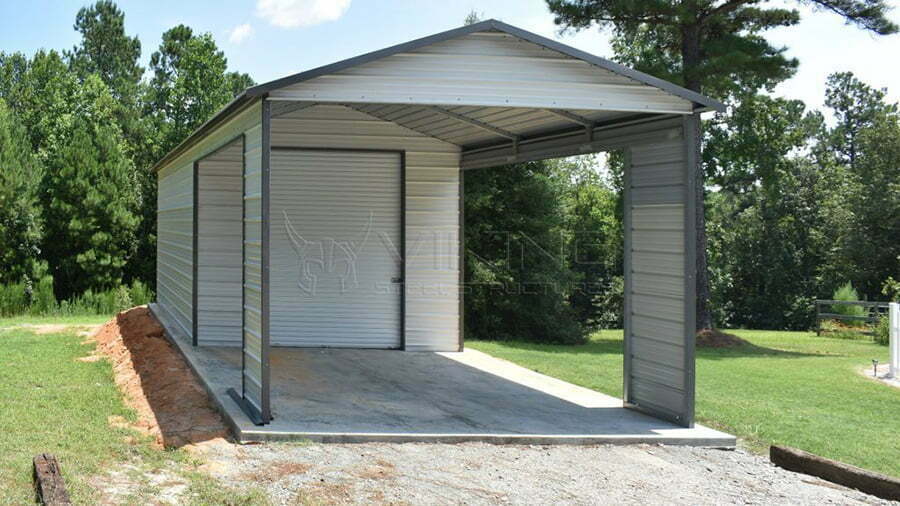 Viking Steel Structures is a premier metal building dealer in the US. It's a company that helps you decide on the best steel building for your business needs. They also offer various offers for you to get the best deal. There are several buildings for you to choose from, and they also have a 3D estimator on their website.
One of their products is their Vertical Metal Barn. It has a 40 m width, 25 m length, and 12 m height. This steel building has a central unit, garage doors, fully-eclosed lean-tos, walk-in doors, and all vertical roof sides and ends. The starting price for this Building is $24,325.
Rigid Building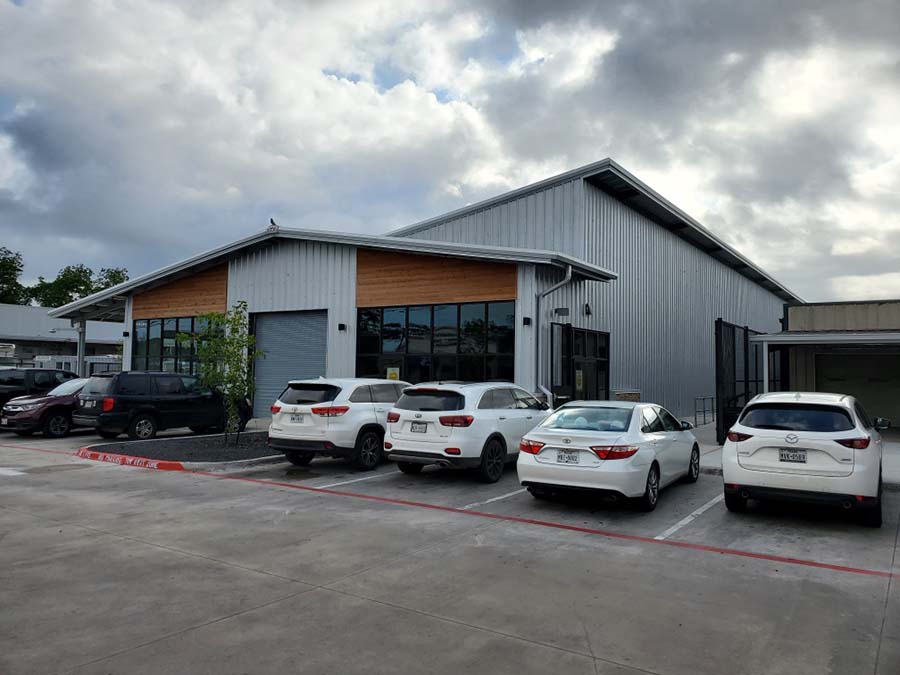 Metal buildings are designed to be durable, strong, and flexible. Rigid Building gives you quality and economical solutions for your space needs. The Four Corners Shopping Center in Surf City, NC, is one of their recent buildings. It has a total area of 225,048 sqft and is a commercial steel building type.
Their commercial steel building is a cost-effective solution. These buildings are limitless in terms of length and width. The company understands what you need and tries to be flexible and accommodate your preferences.
EcoSteel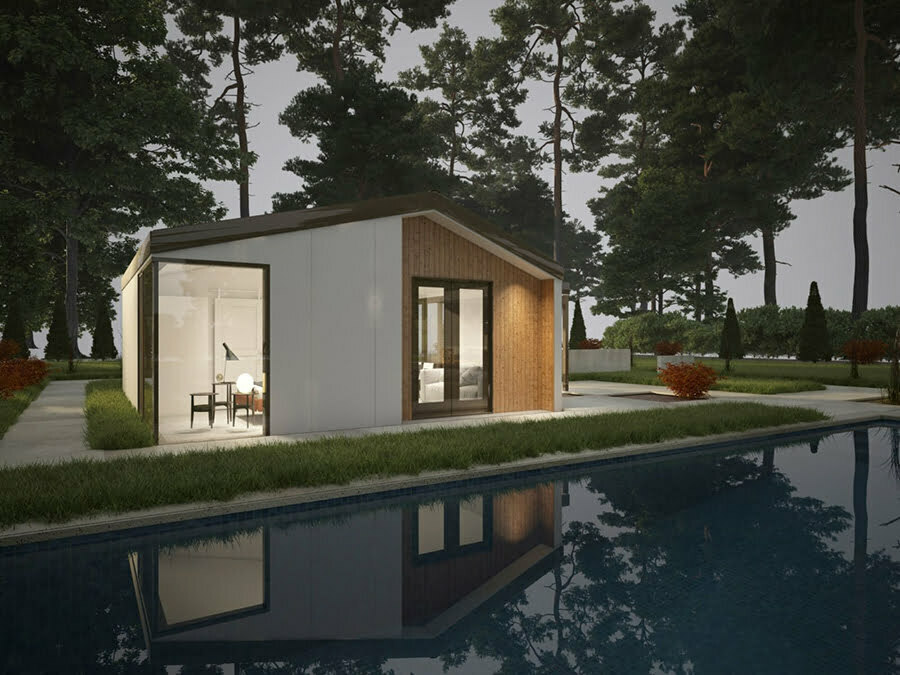 EcoSteel gives you affordable, durable, and flexible prefab commercial buildings all around the US. The company was founded in 2004. Their success heavily depends on their effort to let their customer be involved in the building process.
They have several projects in their portfolio, such as their aircraft hangar in Chicago, IL. There's also an Outpost in Reno. You need to check out their gallery to see their projects. There's a lot of inspiration and designs you can choose from.
K Home Steel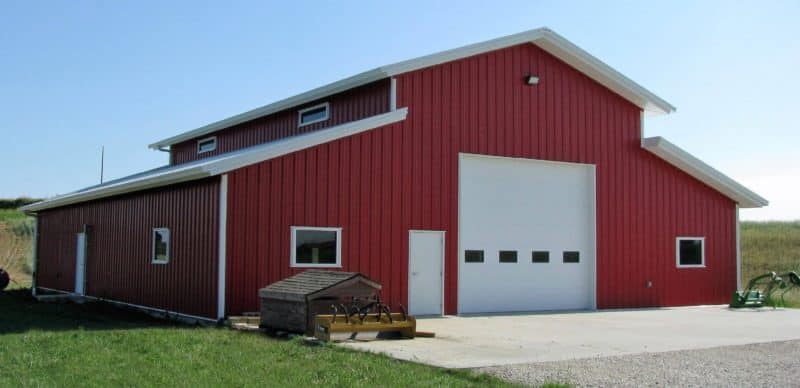 K Home Steel has all the steel building solutions from workshops, storage, factory, warehouse, and more. They have various projects too. These buildings are lightweight, cost-effective, environment-friendly, and easy to assemble and install.
The company has a team of professionals who build durable steel industrial buildings. Their team convenes with you to discuss the design, materials, and budget you have. One of their projects is the Steel Structure Shed in New Zealand. Check out more projects on their website.
Worldwide Steel Buildings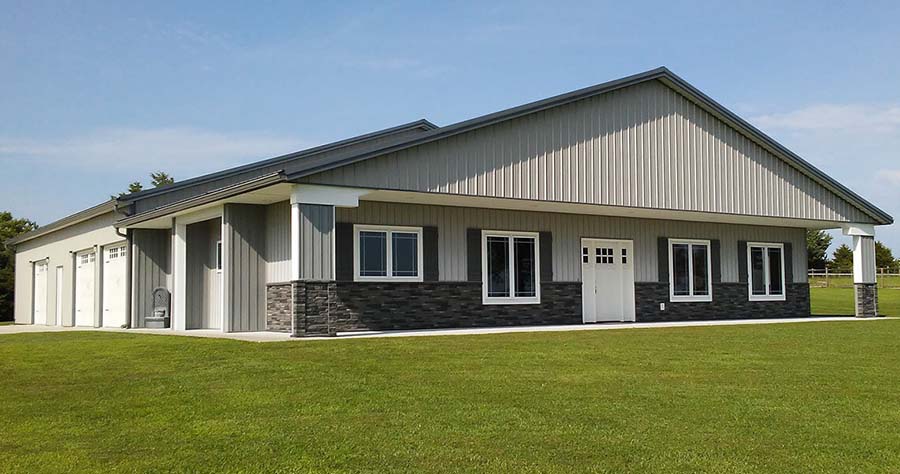 Worldwide Steel Buildings build the world's steel building kits. The company is a steel building kits manufacturer in the US and ships their buildings straight to the customers. Furthermore, they also create these industrial steel kits with all the customization options.
One of their available stocks is the 50x72x14, with a starting price of $47,698. The width is 50 m, the length is 72 m, and the height is 14 m. Some features include walk door opening, window opening, trim package, and more. This Building has a 50-year warranty.
SteelCo Buildings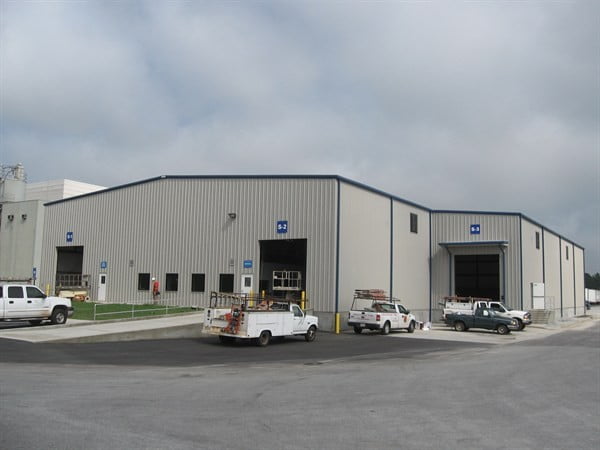 85% of new commercial constructions today are industrial steel structures. The popularity is due to the building material used, the delivery time, and the cost-effectiveness of these industrial buildings.
SteelCo Buildings use commercial-grade steel and offer competitive pricing. They also have an A+ rating on BBB, giving you the guarantee you need. The company has over 19 years of experience designing and building global prefabricated buildings.
Western Steel Buildings
Western Steel Buildings build buildings with over 90% recycled steel. It's not only cost-efficient but also great for the environment. The company also has one of the country's highest-quality pre-engineered and structural steel buildings. It's a go-to company when it comes to metal buildings. They have offices and headquarters in the US and Canada.
Western Steel offers reliable industrial metal building solutions for mining, data centers, manufacturing, welding shops, etc. Get a design and simplify the building process of your steel building today with Western Steel.
Tyler Building Systems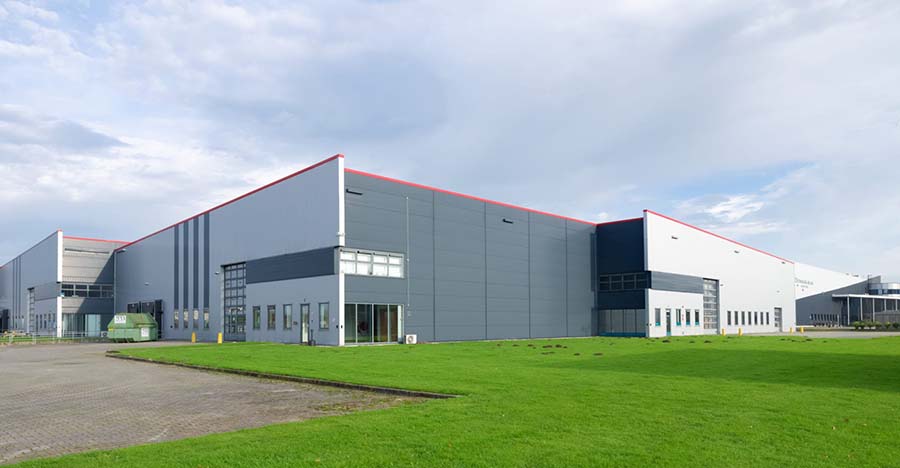 Tyler Building Systems creates custom metal buildings. Their process is straightforward. First, they start with a conversation then you get a free quote. If you think the project is a good fit for your needs, you'll be sent over a contract to sign. Finally, the project begins construction.
The company is based in Tyler, Texas and serves customers within and beyond. Their industrial buildings are infamous for their engineer-built specs and their durability. Furthermore, these industrial steel buildings are fully customizable, environmentally friendly, and affordable.
Coastal Steel Structures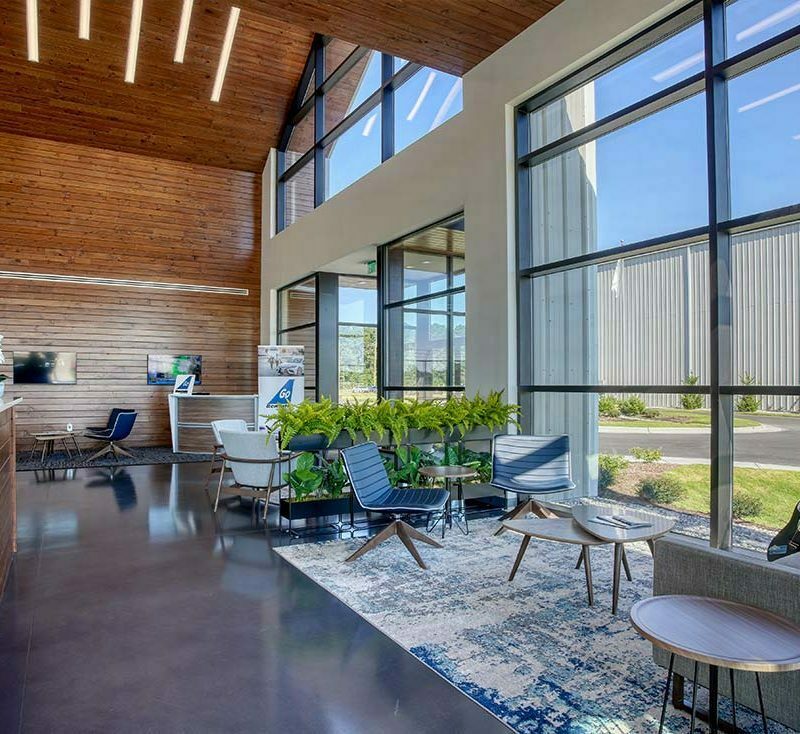 Coastal Steel Structures specializes in prefabricated commercial steel buildings. These buildings are ideal for the truck, auto, and commercial aviation industries. They are also perfect space solutions for storage, workspaces, livestock, grow houses, and more.
As for delivery and time frame, their steel buildings are delivered according to specifications within six to eight weeks. All their industrial steel buildings come with a 25-year Manufacturer's Warranty.
A few of their sample models include the Rebel; it's 50×100 ft building for companies with two operation areas. They also have the Trailblazer with 100×300 ft. Companies choose this model if they want the perfect blend of space and cost efficiency.
Future Buildings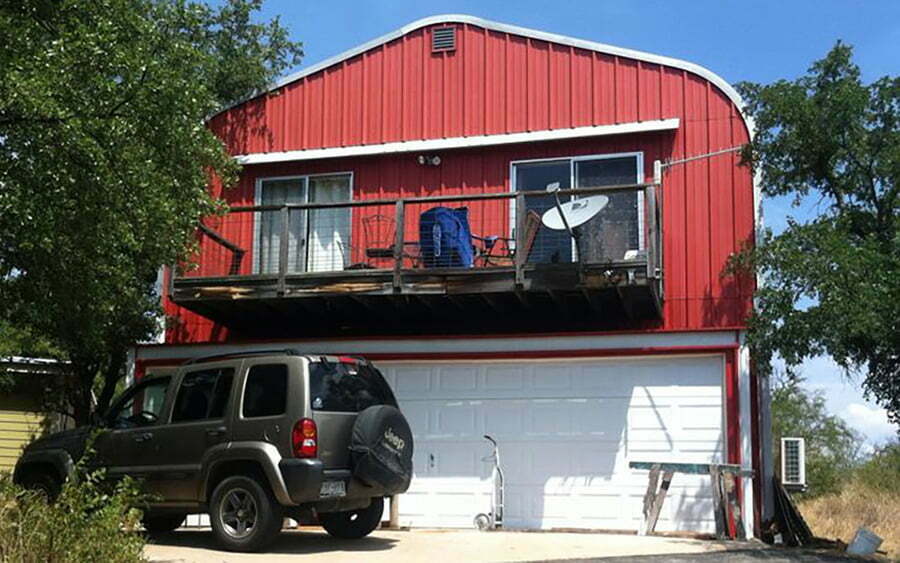 Future Buildings give you high-quality steel building and building kits for residential, commercial, and industrial purposes. The company has sold over 55,000 buildings, has been in the business for over 30 years, and their buildings are found in over 100 countries!
Some steel industrial buildings have solutions for garages, workshops, storages, roofing systems, carports, commercials, and more.
Titan Steel Structures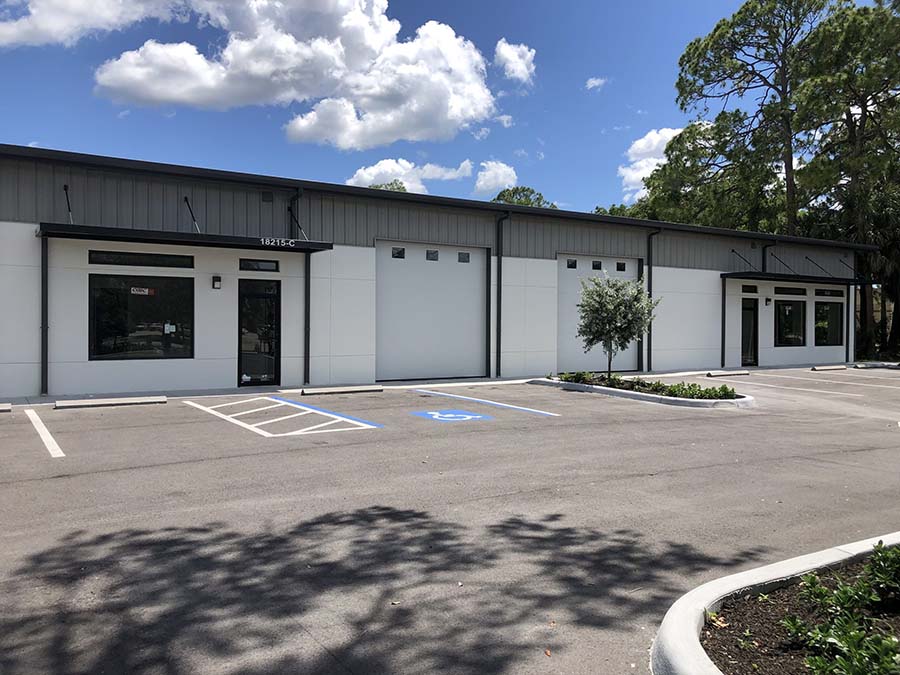 Titan Steel Structures give you prefabricated steel commercial buildings for various uses. Industrial steel buildings have risen in the past years due to their flexibility, durability, and cost-effectiveness. You can choose from several sizes based on your space needs.
Their most popular dimension is their 100×100 metal buildings. It's a very flexible and versatile style with clear-span interiors without trusses. These 100×100-size buildings are great for several uses. You can use it for commercial buildings, cultivation facilities, businesses, etc.
Related reading: