Last updated on January 29, 2022
It's important to know that prefab homes may come with furniture packages. This means that whether it's fully furnished depends on your prefab home retailer.
While many manufactured homes come furnished, others do not. Some companies sell their products without including any furniture at all. Others offer a few basic pieces like kitchen counters. Still, others will provide more elaborate furniture sets.
The bottom line is that you should determine whether or not your prefabricated home comes fully furnished before you buy, and what is included.
Table of Contents
Can You Choose Your Own Furniture?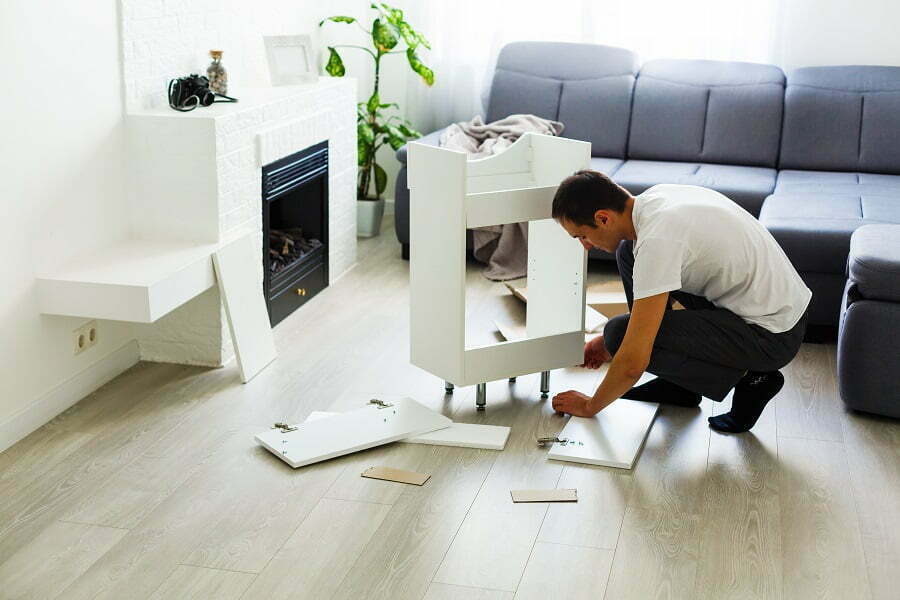 Many prefab manufacturers and retailers have furniture packages to go with the prefab home after the construction. Much like with traditional homes, you get to choose your own furniture. You can pick out whatever style and color you'd like for your home and even add your own unique touches. This means that you won't have to worry about spending thousands of dollars on furniture that doesn't fit your needs.
Most companies include kitchen, living and dining rooms, bedrooms, bathrooms, but they don't always specify any additional pieces such as bedside tables, for example. If you want to make sure that your home is complete when it arrives, be sure to ask about the furniture included in the package. You will need to know this information before you order so that you can ensure that everything is ready to go when your new house arrives!
What Furniture Is Included in a Prefab?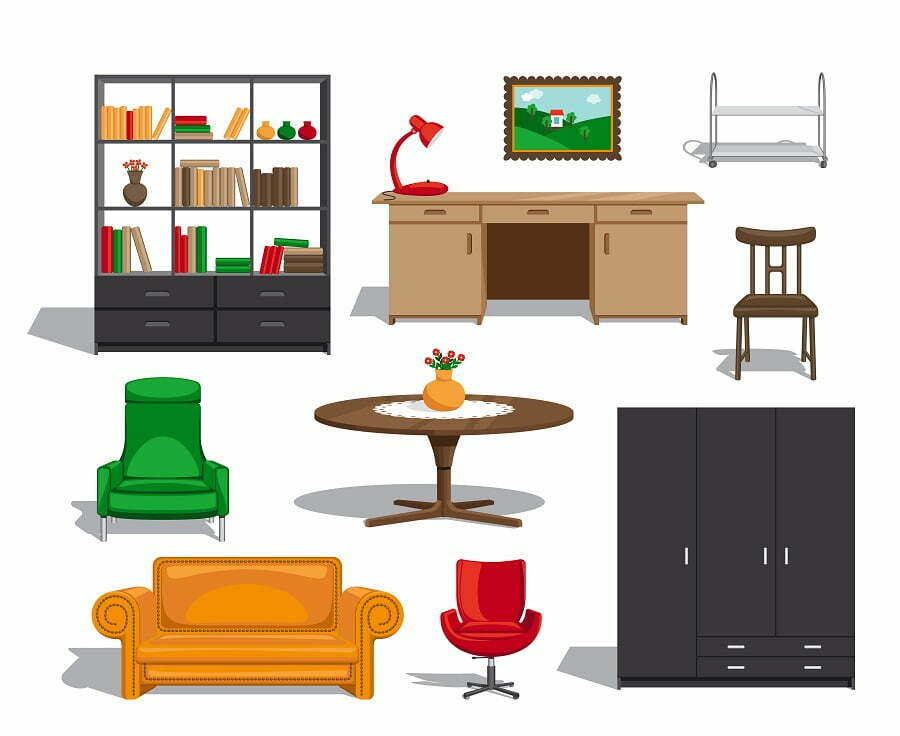 Most of the time, a company will provide all the necessary furniture items for your new home. This includes kitchen counters, beds, dressers, desks, chairs, etc. However, some companies may not provide all these items.
For instance, they might only provide kitchen counters and other built-in furniture. It's important to understand what exactly you'll receive with your prefabricated homes because it could affect how much money you have to spend on furnishings once you move into your new home.
Some manufactured homes come with everything they need for living inside them already installed. They're ready to move right out of the box! On the flip side, a fully furnished home will cost a lot more.
The Benefits of Getting a Furnished Prefab Home
One of the biggest benefits of getting a furnished prefab home is that you don't have to worry about buying furniture. When you decide to build a custom home, you'll have to find the perfect combination of furniture styles and colors that work well together. In addition, you'll have to take into account the size of the space you want to decorate.
This isn't something that you have to do with prefab homes. Instead, you get to choose the color scheme and style of your home at the factory. Once you've chosen your favorite look, you can pick up your prefab home and start moving in.
Prefab manufacturers usually have display homes that are fully furnished. These houses give you an idea of what your new home will look like when it comes off the assembly line. You can buy the specific display models as-is.
So, the best thing about choosing a furnished prefab home is that you won't have to worry about finding the perfect combination of furniture. This ensures higher quality as well.
If you're after an energy-efficient home, the manufacturer will usually make sure that your furniture is sustainable as well.
The Drawbacks of Getting a Furnished Prefab Home
But there are drawbacks to fully furnished prefab homes too. For one, it is more difficult to plan the budget. You are also limited to using furniture companies that the prefab manufacturer works with. So, if you want to use a different brand of furniture, then you'll have to go through the process again.
Another drawback is that you can't customize anything about the house. For example, you can't change the layout of the home that's already furnished. You also can't make any changes to the interior walls unless you start a remodeling project.
If you want to change the overall appearance of your home, you'll have a much easier time with a prefab shell. You can easily modify the exterior or interior of your home without having to worry about how the other parts of the home will fit together. However, this leaves you with an unfinished house that will require hiring contractors to finish the job in line with your project.
Prefab Furniture Package Prices
Most often than not, when buying a modular house, the decor and furnishings will be included in the total project cost. That means that you can choose from a wide variety of options without having to break the bank. The specific pricing varies per retailer, and they will include the furniture package cost into the total price of the home.
However, keep in mind that you should never feel obligated to use the provided furnishings. You can always customize your home however you see fit. Some people enjoy using their prefabricated homes as a blank canvas, while others want to transform their homes into something different completely. Either way, it's important to remember that you can do whatever you like with your new home.
If you decide to customize your own home, you'll need to consider paint colors, appliances, fixtures, cabinetry, lighting, and more. You'll also need to determine whether or not you want to add anything else to your home. For instance, if you want to add a fireplace, you'll need a chimney and flue pipe.
FAQ
Do prefab homes come with air conditioning?
Prefab homes may be equipped with AC units and other appliances. Home retailers may offer you appliance packages.
Do prefab homes come with furniture?
Yes, prefab homes can come with furniture if the prefab home retailer offers it. In that case, the house is fully furnished once the assembly is complete on your building site.
Related reading: