Last updated on May 21, 2022
A prefab comes prefabricated from the factory, but that doesn't mean you cannot modify it once it's assembled on your site. Here are all the prefab home remodel ideas you can try.
The popular advice is to start updating your prefab home from the roof. It's one of the most common exterior updates that will make your manufactured house look like a real home. Then you can move on to more practical updates that can increase your home's energy efficiency, such as insulation.
Then you can move on to the exterior and interior finishes and even additions and bump-outs. You can go as far as adding a second story to your house.
Let's go on and discover what remodel projects are feasible for all prefabs.
Table of Contents
Can Modular Homes Be Renovated?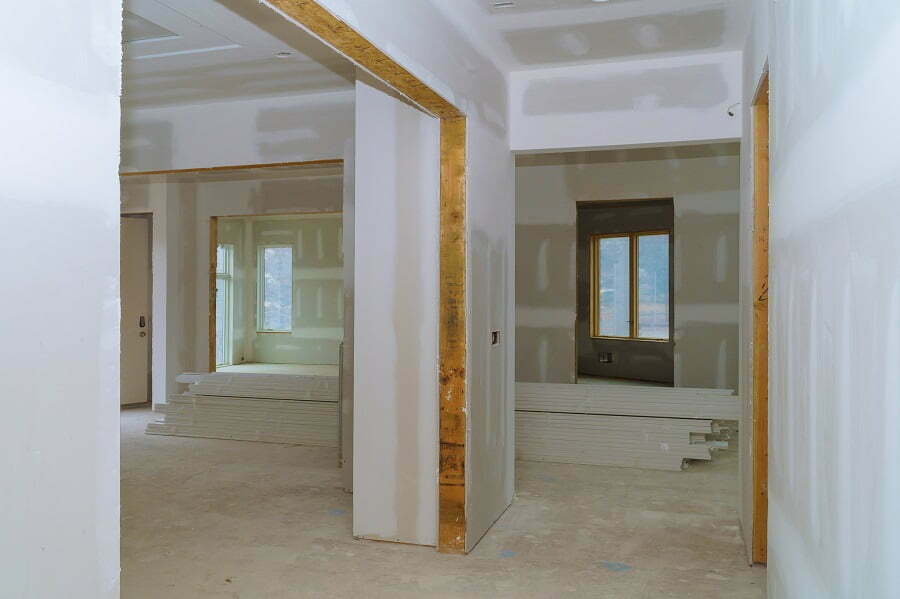 Yes, modular homes can be renovated and modified. However, it all depends on the structure's integrity and the foundation. If you have the intention to renovate your home, you must inform your contractor or builder so they can make the proper adjustments necessary to make this possible in the future.
If you purchased a modular home already built, have the property inspected by a professional builder to determine if this can be done safely and correctly. A prefab home remodel is a good idea on paper, and it can be done with the proper knowledge and approach.
The First Thing to Upgrade in a New Prefab Home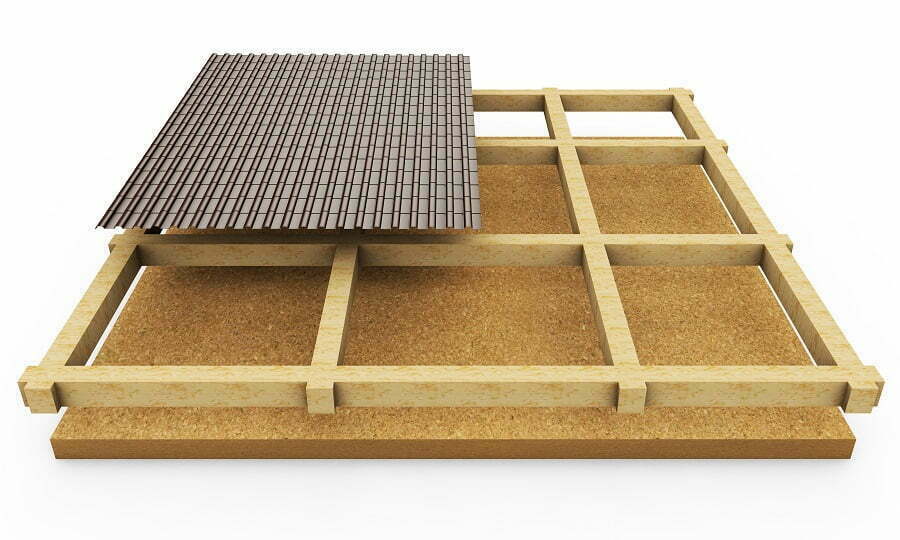 Aside from insulation, roofing is usually the first thing a homeowner upgrades on a prefab home. Roofing protects the entire structure and plays an important role in keeping the home safe and protected from the elements, especially the sun, rain, and snow.
However, this will depend on several issues, such as existing design and function that need to be changed. It is vital to assess the home's integrity to determine which part requires urgent attention.
Every home is different, and homeowners' needs vary, plus there is the environment to consider as well. Here are some of the critical upgrades to prioritize:
Replace Old Skirting and Siding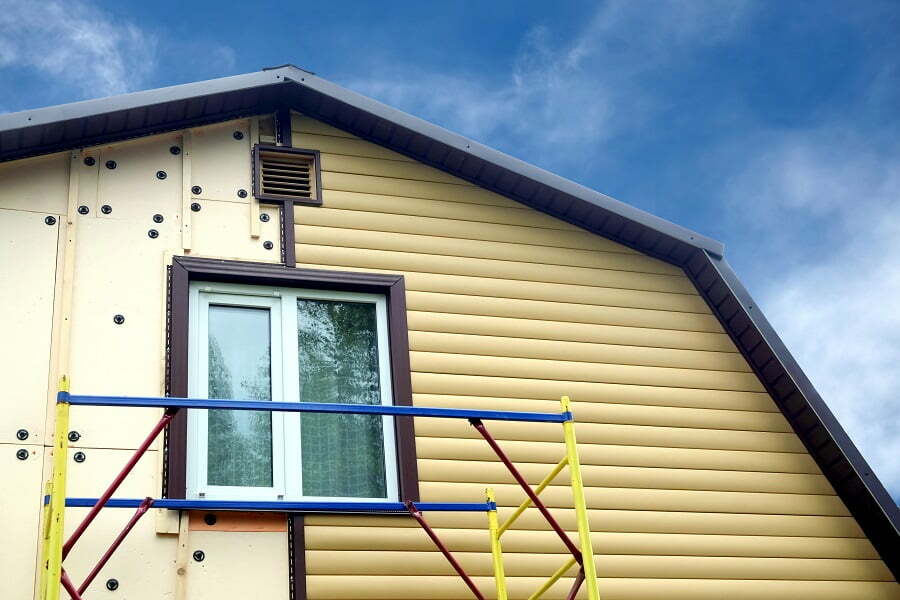 Skirting and siding are designed to protect the home, mainly the underside and the foundation. If skirting and siding are old, any gaps, cracks, or holes will leave certain spots in the home exposed to the elements.
These components are typically made up of weather-resistant materials to keep them durable. Some of the most popular materials include vinyl, aluminum, stone, and fiber cement.
Add Insulation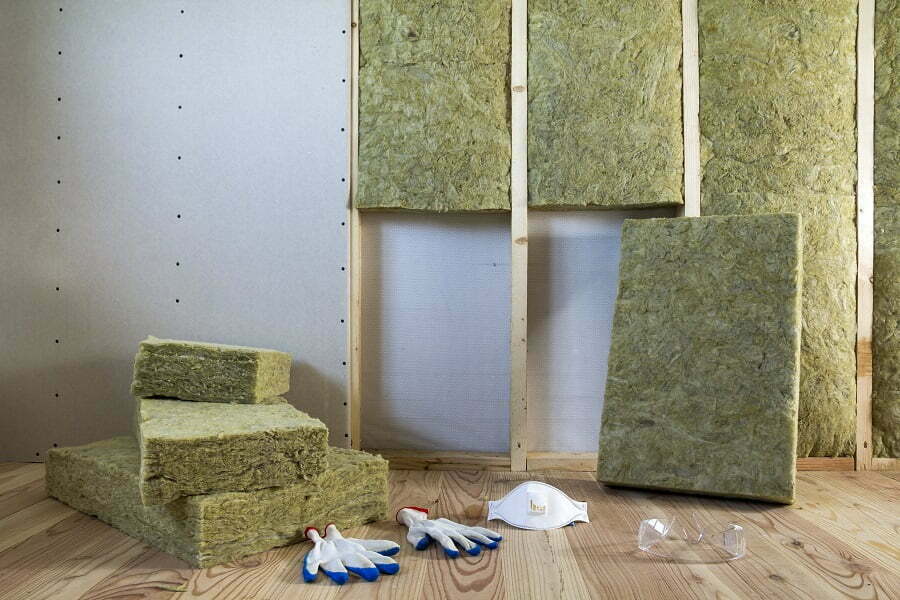 Although prefab homes come with good insulation, they may not always be suited to the needs of the homeowners and the environment where the home will be built. The insulation in a prefab home likely meets the minimum standard required in the locality, but consider this upgrade if you want better insulation and protection.
Energy Efficient Door and Window Upgrades
About a third of the energy used for heating and cooling the home is lost through leaks, holes, and gaps, including those in inefficient windows and doors. Energy-efficient doors are draught-proofed and insulated to stop hot or cold air from leaking through, while energy-efficient windows are built with glazing, double, or triple panes.
Basement Updates
Basements are often overlooked spaces, even in prefab homes. However, they do offer extra living and storage space and could increase the property's value. A simple renovation of the basement can even double the home's livable area. Adding better flooring, walls, lighting, and insulation can quickly turn a barely-used basement into a new living space.
Additions to a Manufactured Home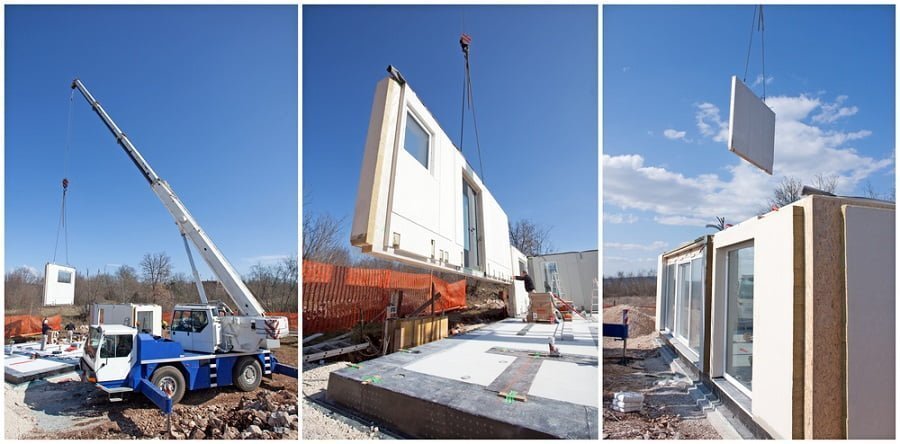 A basic structure may not suffice for some homeowners who wish to have more space. Building additional rooms in a prefab home will allow you to increase its function.
Adding a new room, for example, or an extension for the laundry room, extra space for storage, a home office, a sunroom, or a hobby room will require careful thought in size and location.
Considerations regarding the structure's capacity are also crucial to ensuring that the addition is built safely, especially if vertical space is used.
Interior Upgrades
When it comes to interior upgrades, the sky is the limit, depending on your preferences, needs, lifestyle, and budget. Interior upgrades are usually done to achieve a functional and aesthetic goal.
Common upgrades of this type could include:
Replacing old lights with more efficient bulbs; installing additional lighting fixtures at certain areas.
Replacing flooring or adding new carpeting.
Replacing bathroom fixtures such as hardware, fixtures, tiles, etc.
Upgrade the Manufactured Home's Classification
Prefab homes are usually classified as your personal property. This means that you pay lower property taxes. The downside to personal property is that they do not readily increase value over time.
Since properties tend to depreciate, a prefab home may not hold as much value as you would like should you decide to sell years later. Having a prefab home re-classified as the real property will give it a chance to appreciate.
How to Convert a Manufactured Home to Real Estate Property?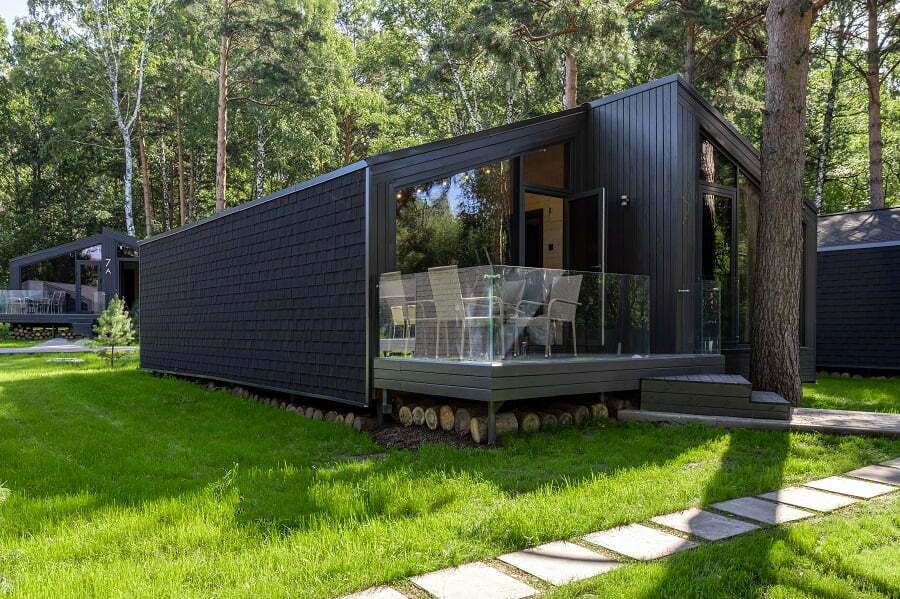 The one concern that homeowners have about converting a prefab home to real property is whether it qualifies or not. There are requirements that a property has to meet before it can be considered real property. The requirements vary by state.
Some states, for example, require an affidavit of affixture, while others require a Certificate of Title or another deed of conveyance. Certain states also require the homeowner to be the same owner of the home's land. Some states allow conversion for homes that are leased.
To convert a prefab home to real property, there are steps that a homeowner is required to take. These include:
Ensuring that their home meets the minimum standards of construction set by the state.
Obtaining the HUD certification.
Ensuring that the foundation of the home is fixed. This will usually require the removal of any wheels and axles still attached to the structure.
Completing the required documents that may include, among other things, permits, the registration card, certificate of title, and decal number.
Applying for conversion.
Cost Estimates
Prefab homes are sold as home packages, usually categorized based on size, design, type/s of materials, and features. Knowing what comes with a package is essential to ensure that you get what you need. This will also make it easier for you to know whether or not you can build on the structure if you want to expand later.
If you consider renovating or modifying your prefab home, obtain a cost estimate from at least three different contractors. Some manufacturers may recommend a contractor, but you should consider looking for other contracting services on your own.
Make sure to compare the same services across all contractors to determine which company to choose from. Cost estimates are usually free and carry no obligations on the homeowner's part.
FAQ
Can you renovate a prefab home?
Yes, you can! Renovations and modifications to a prefab home are possible if you follow the above guidelines. You may even be able to add to the structure. 
How do you modernize a modular home?
Modernizing a modular home is easy because most components are already installed. All you need to do is remove the old modules and replace them with new ones.
How much does it cost to finish a prefab house?
Finishing a prefab home depends on how many rooms you plan to add. The average cost per room ranges between $7,500 and $20,000, depending on the room.
Can you modify a manufactured home?
Modifying a manufactured home is possible if you follow the rules and regulations set by the manufacturer. Modifications such as adding windows, doors, decks, porches, and more are allowed. However, some modifications may void the warranty. It is best to consult with the manufacturer before making changes to the home.
How do you remodel mobile home walls?
Remodeling a mobile home wall is simple. Remove the drywall, then install new drywall, paint, wallpaper, etc.
Related reading: