Last updated on July 7, 2022
Here's how to fix up your mobile home quickly and on a budget. We've broken down the remodeling process into actionable steps. Read on!
Like a site-built home, mobile home needs repairs, remodeling, and re-decorating over time. Even more so, you might want to revamp your manufactured house if you want it to look like a real house.
As the size of the house tends to be smaller, such projects cost less than traditional home remodeling.
Let's see how we can fix up your mobile home in every area of it.
Table of Contents
Should You Remodel an Older Mobile Home?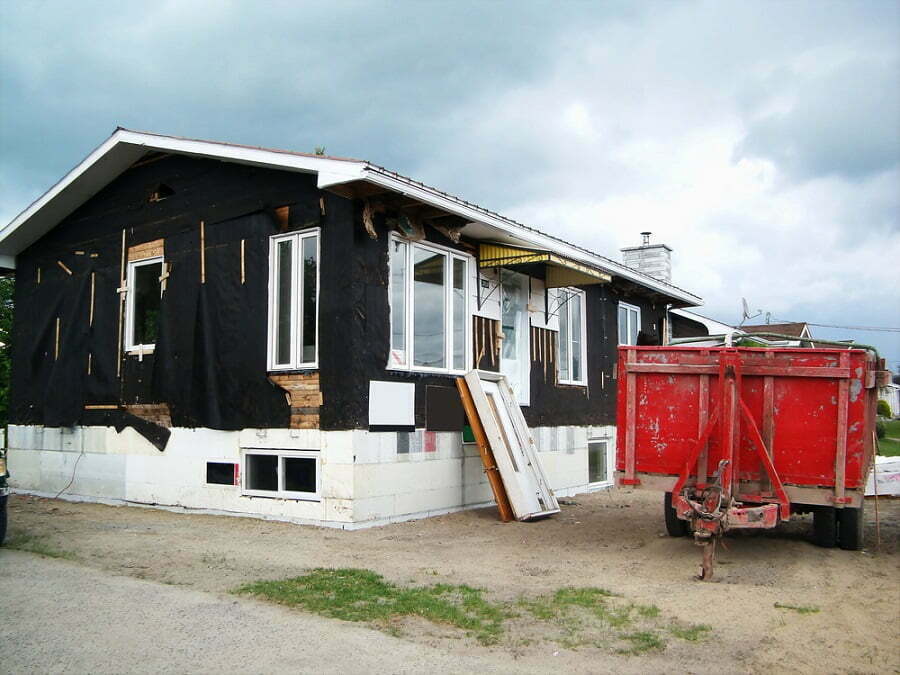 If you have an older mobile home with a sound structure, you should remodel it; you can even do some updates as do-it-yourself projects. If the idea of eventually living debt-free interests you, you should fix up a mobile home as allowed by your budget.
Today's Mobile Home Remodeling Trends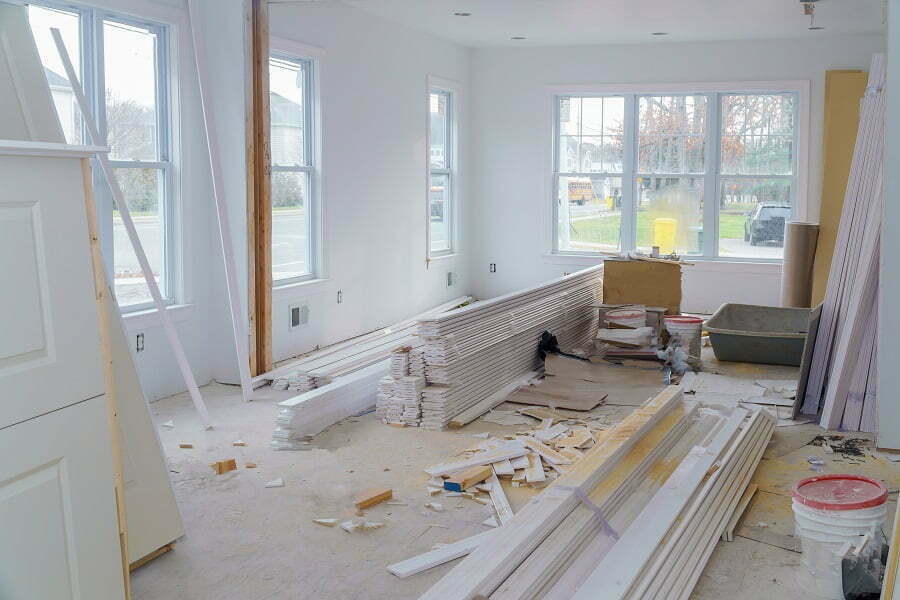 These days, some of the trends in remodeling mobile homes include using neutral tones in the interior to provide a classy touch. There is also the trend of using plenty of windows throughout the home. This will maximize the amount of natural light that will enter the space.
Inspection Before Remodeling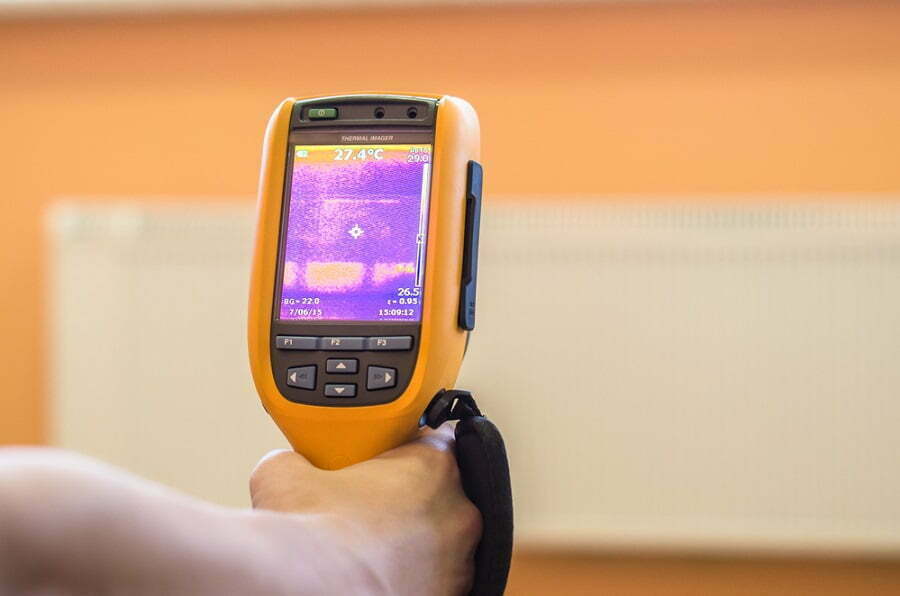 Whether an inspection will be necessary before remodeling will primarily depend on your jurisdiction and how extensive the remodeling project will be. It should be noted that permits and building codes for residential properties apply to mobile homes. This is particularly true if the remodel involves plumbing, mechanical or electrical changes.
Plan to Remodel a Mobile Home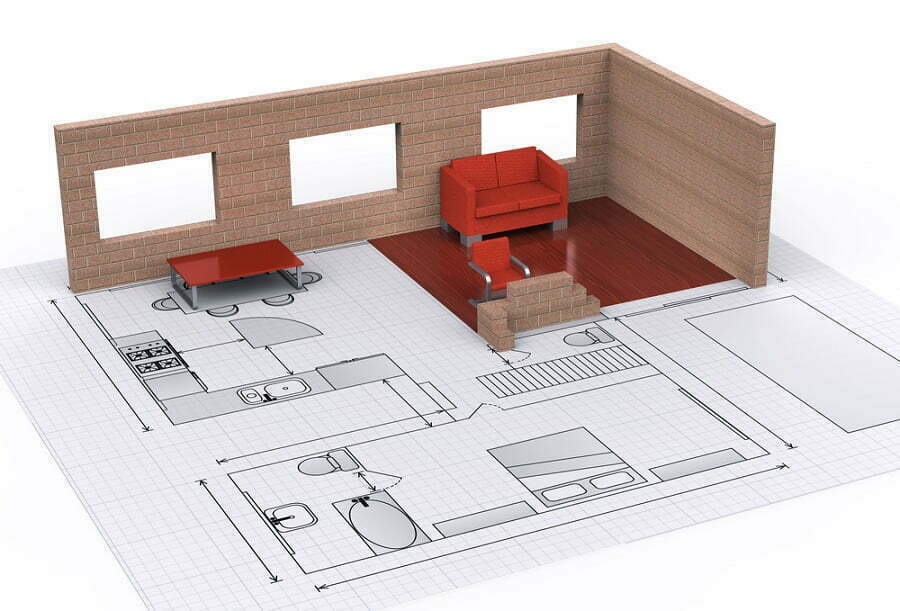 There are many reasons homeowners plan to remodel their mobile homes. The remodel plan could include repurposing a room, changing the interior or exterior, changing the layout, or freshening up the look. The renovation plan could also include adding a small porch or making the home a more eco-friendly living environment.
Single-wide vs. Double-wide Mobile Home Remodeling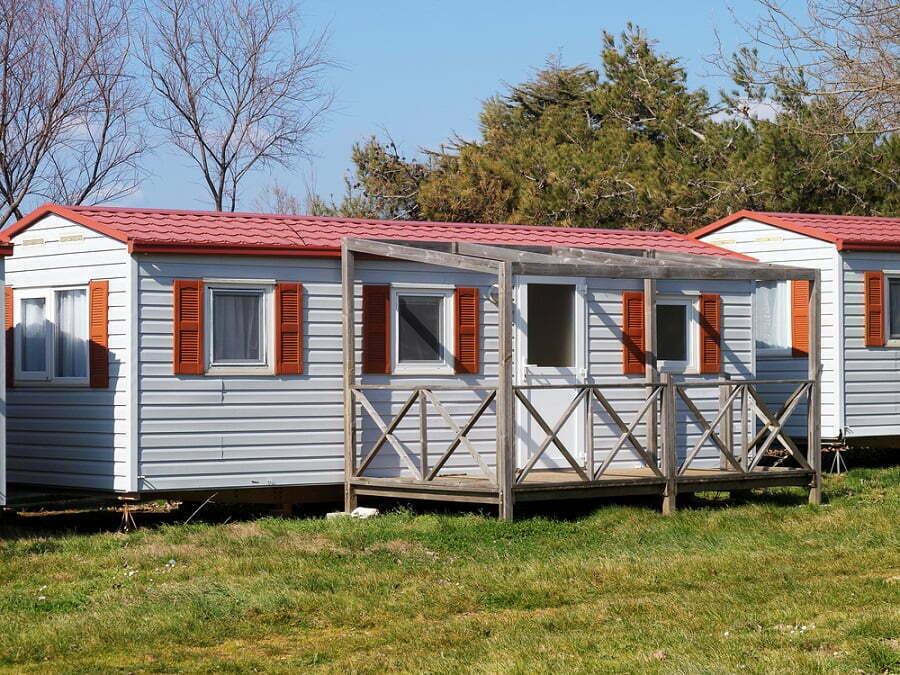 Whether you are remodeling a single-wide or double-wide mobile home, the extent of the renovation project will largely dictate the overall plan. Outside of budget and time limitations, the size of the mobile home is not a significant factor in the decision-making process when remodeling a mobile home.
Mobile Home Skirting and Siding Repair or Installation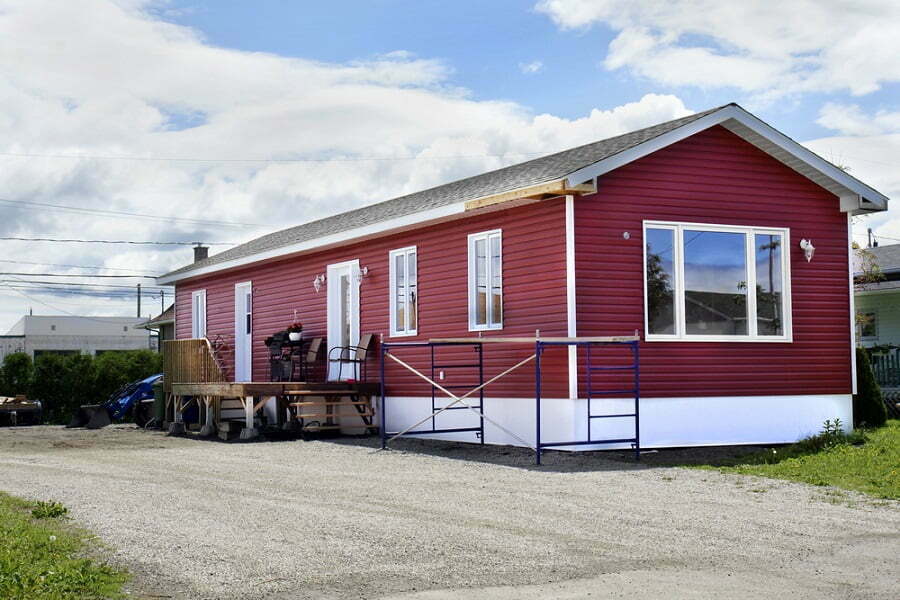 There is no one who knows how to repair or install skirting and siding on a mobile home like a specialist. For this reason, hiring a mobile home skirting installer who is licensed, insured, and bonded is a great way to go during a remodeling project.
Mobile Home Exterior Paint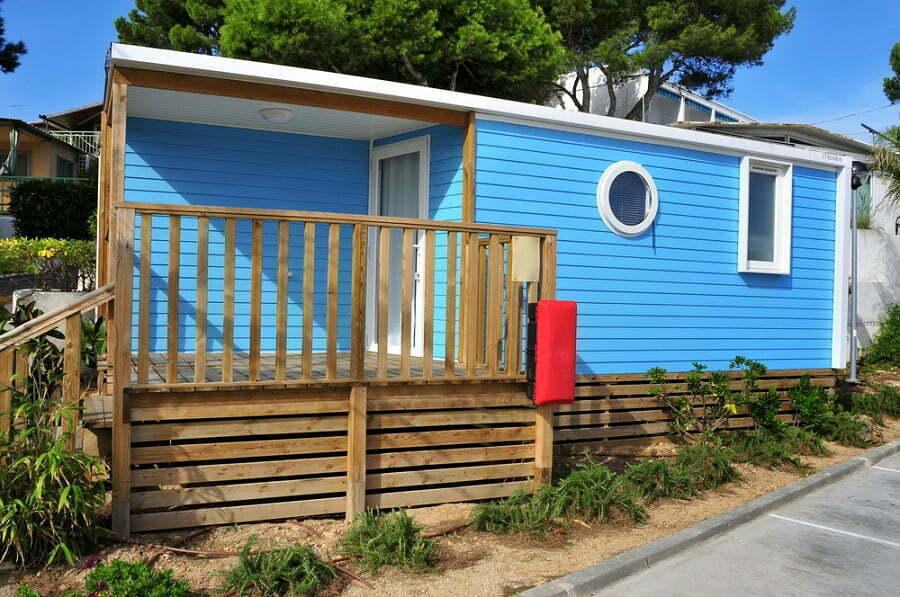 Typically, older mobile homes are clad with sidings, which eventually fade from continuous exposure to the elements. You can apply exterior paint if the exterior of the home is in good shape. If it requires sealing, power wash it to get rid of the old chalky paint. Consider applying a superior latex exterior paint; one with a built-in primer would be ideal.
Mobile Home Roof Repair or Installation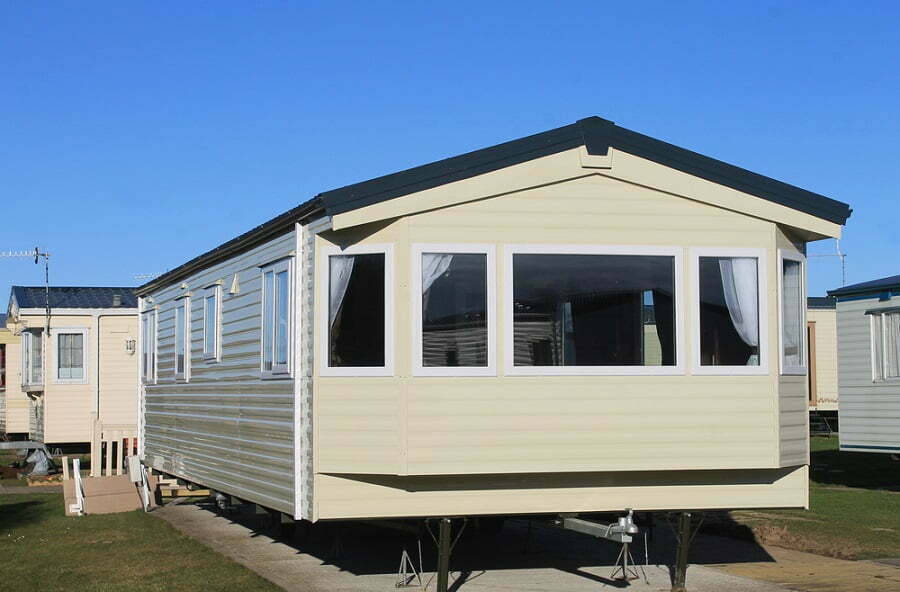 A "roof over" is a popular method to solve roofing issues affecting mobile homes. This involves building a new roof above the old roof. This could be anything from the stand-alone carpentry of a new roof to a vapor barrier evenly spread across an existing roof.
Mobile Home Wall Repairs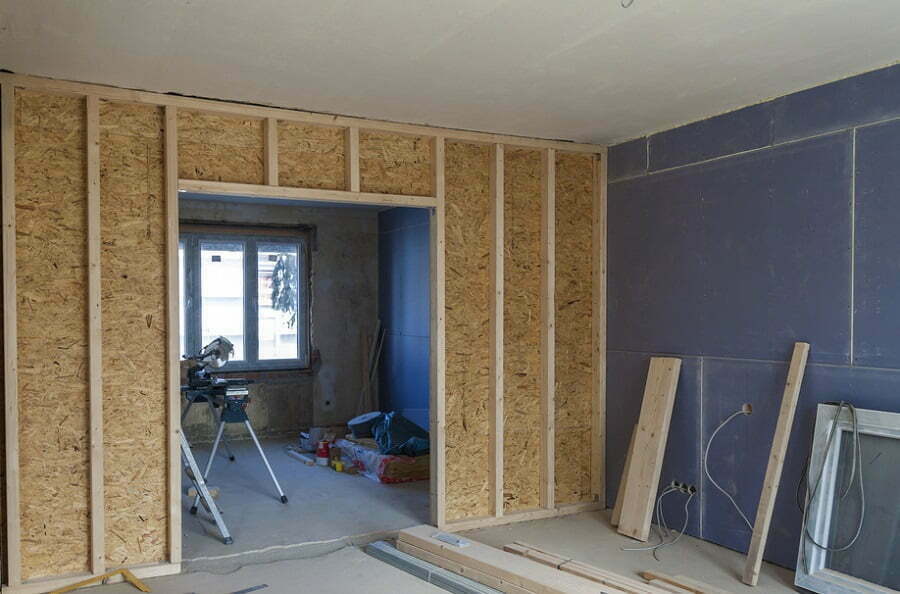 If there are holes close to the floor in the walls of your mobile home, they can be repaired by using fiberglass drywall tape to cover them. This step will be followed by coating the covered holes with a drywall compound. A baseboard wider than the original can be installed for a more finished look.
Mobile Home Door Repair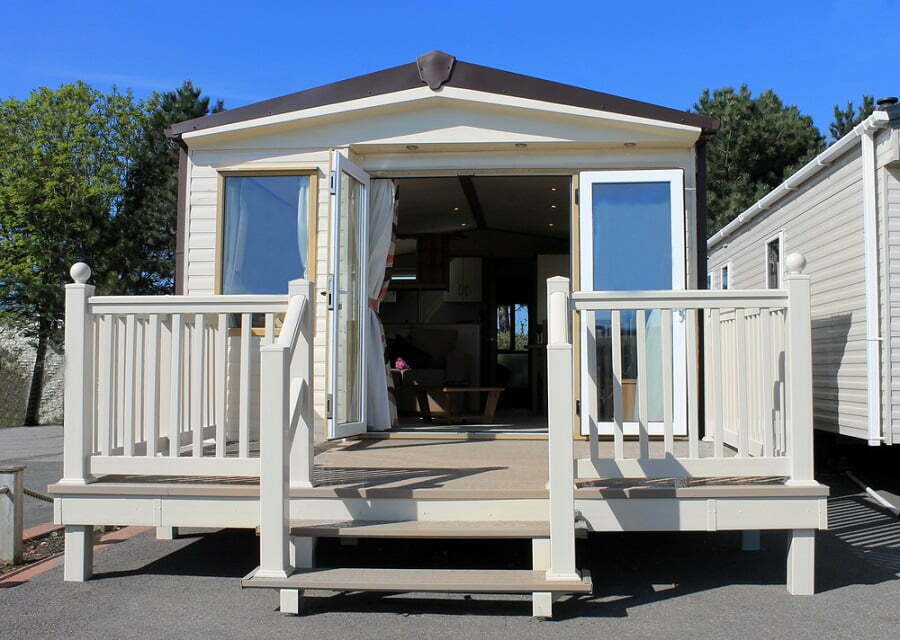 Many different reasons would render the doors of a mobile home in need of repair. The problems could include sticking doors, broken doorknobs, and noisy hinges. Dents in metal doors can also be fixed while remodeling a mobile home. Replacing doorknobs and hinges is among the most budget-friendly ways to address some door repair issues in mobile homes.
Entrance steps can improve your mobile home greatly. Consider adding them for accessibility and curb appeal.
Mobile Home Window Repair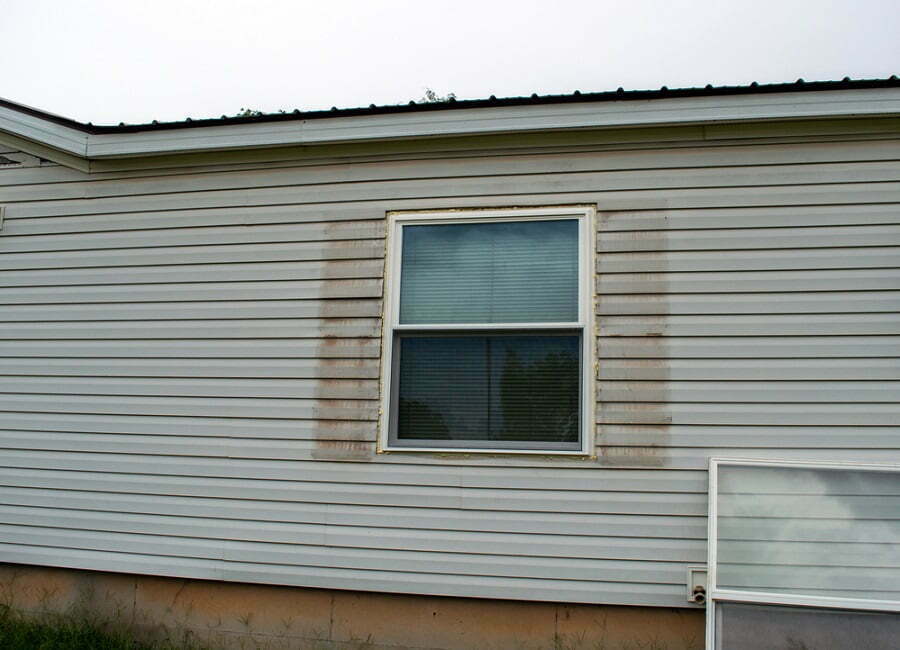 Like any other home, window repair in a mobile home is essential. This is mainly because, left unfixed, a window in need of repair can put pressure on the cost of utility. A broken window can make it harder for the home to be cooled or heated.
Mobile Home Subfloors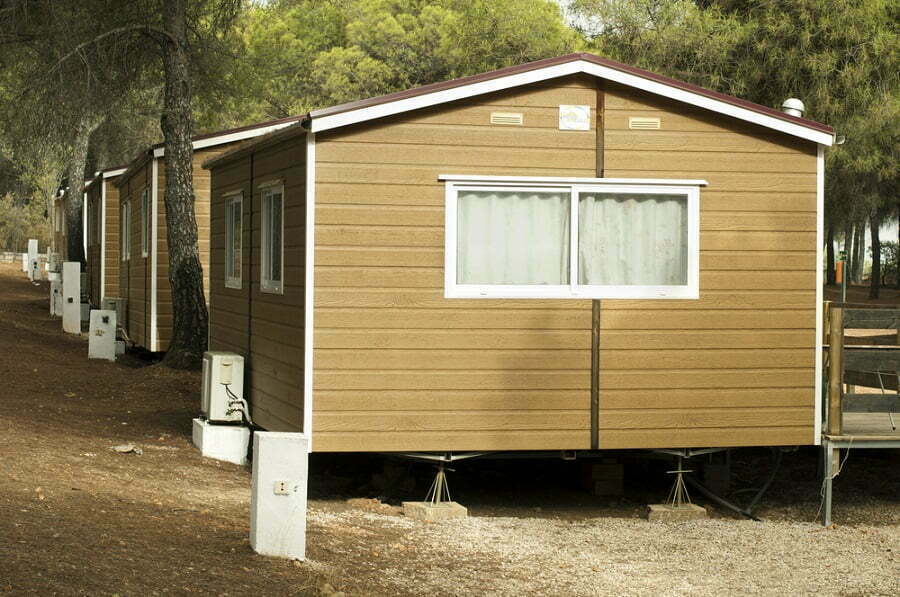 If the subflooring of your mobile home is rotted and in need of replacement, you will need to take out the trim and covering on the floor to get to the source of the issue. Successfully tackling this project will require someone who is experienced in construction. This should not be undertaken by someone with limited knowledge of the intricacy involved in this project.
Mobile Home Floor Repair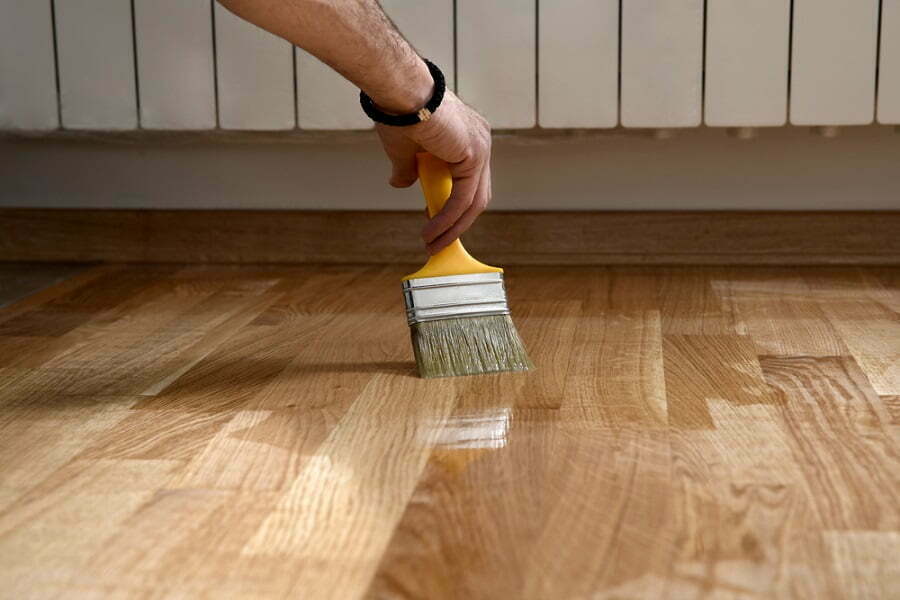 Whether it is due to gradual wear and tear, a broken pipe, or infiltration of water from a storm or another cause, the floors of your mobile home may need to be repaired. On average, repairing a mobile home floor could cost anywhere between $300 and $5,000.
Mobile Home Shower and Tub Repair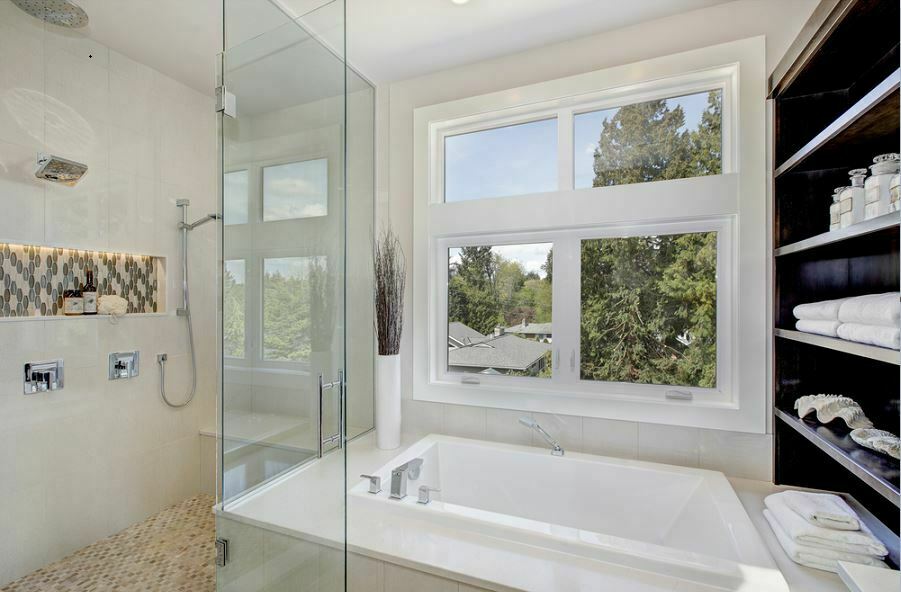 Fixing the shower or tub in a mobile home could be done through a repair patch kit. The process typically involves drilling a tiny hole at both ends of the crack, sanding the damaged area, cleaning the area in need of patching, and allowing it to dry. Cut the patch 2 inches longer than the crack and apply it to the area.
Mobile Home Furnace and Water Heater Replacement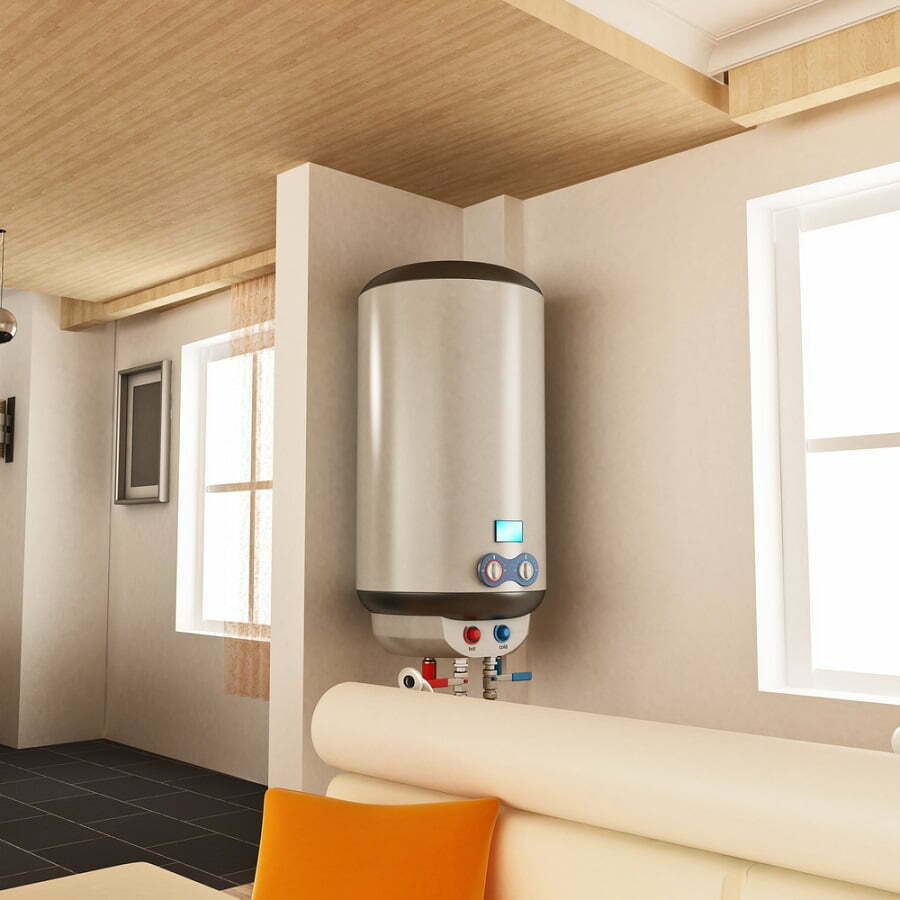 When the time comes for the furnace and water heater to be replaced, it is important to schedule a professional installation as soon as possible. A reputable company will have a team of experts ready to provide any service you need for the furnace and water heating system in your mobile home.
Improve Storage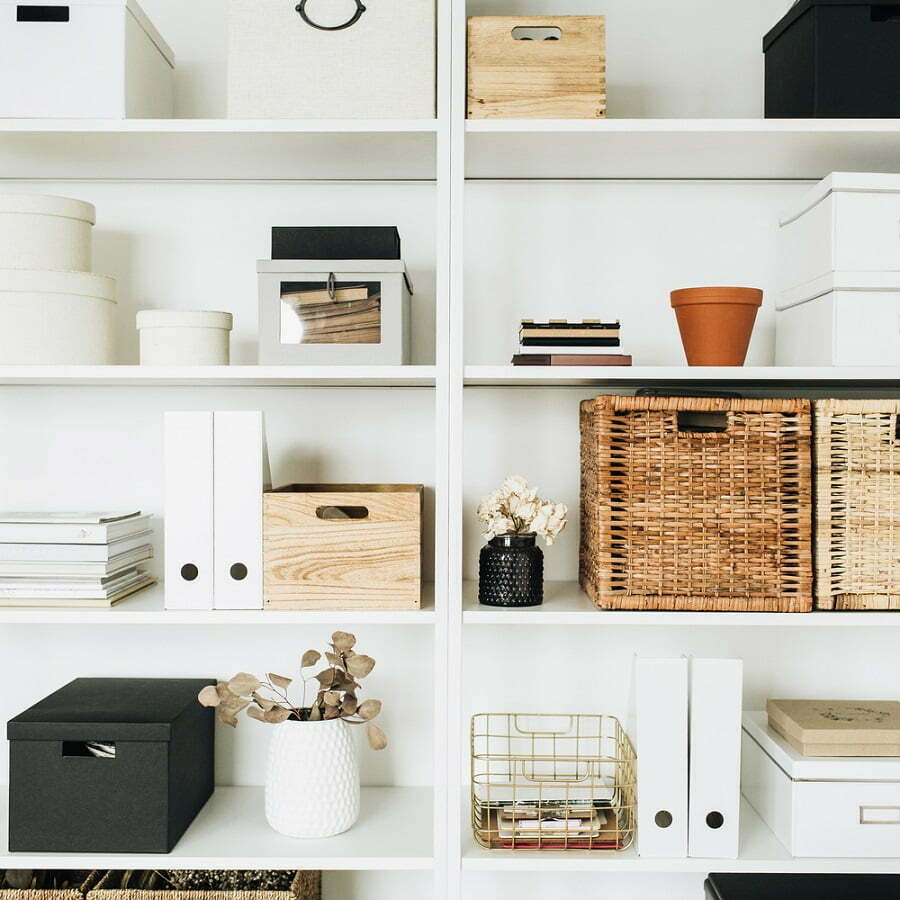 Remodeling a mobile home provides the distinction opportunity to enhance the home's functionality. Improving storage plays an immense role in amplifying functionality. One of the clever storage ideas for a mobile home is using containers under the bed. Sliding containers can be made out of old dresser drawers, or they can be purchased.
Plumbing Repair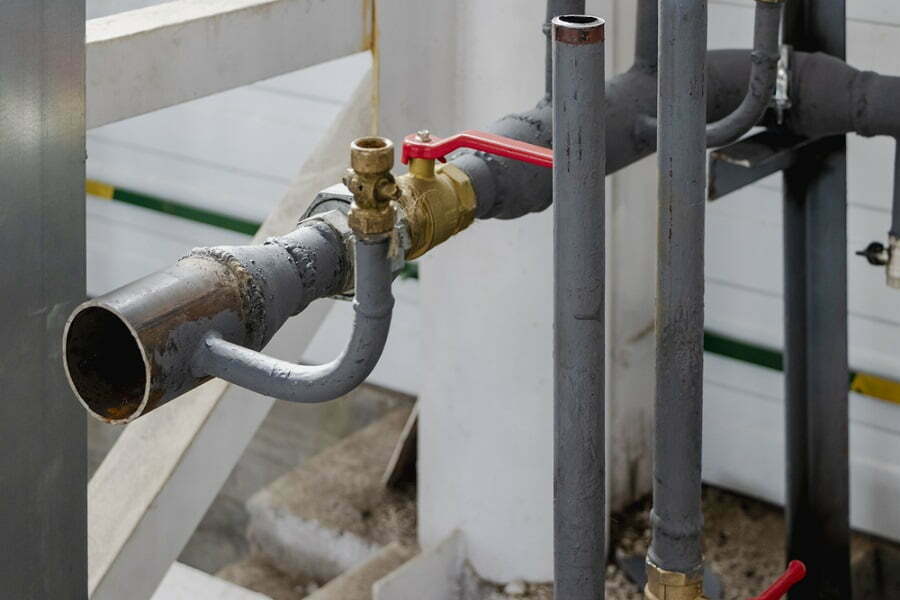 Taking on plumbing upgrades or repairs on your own, particularly without prior experience, could be pretty tricky. If you are a do-it-yourselfer, you should know where to draw the line. Some plumbing repairs and upgrades are best left up to the experts. This is especially true if the piping under or in the mobile home is lead or polybutylene.
Mobile Home Lighting Fixtures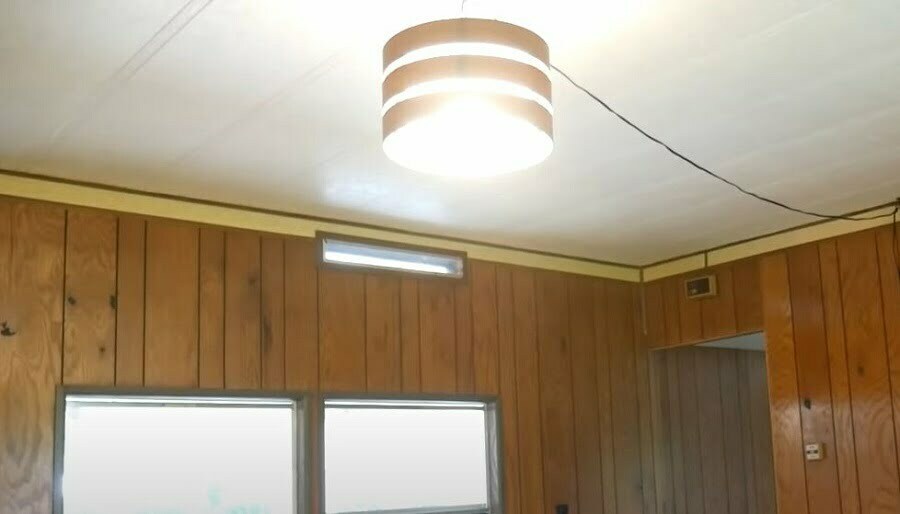 There is an extensive collection of options available for lighting fixtures for mobile homes. These fixtures can assist in creating lighting solutions for a chic mobile home interior. This is one of the easiest switches that can be made to make the home a lot warmer and much more inviting.
Mobile Home Kitchen Countertops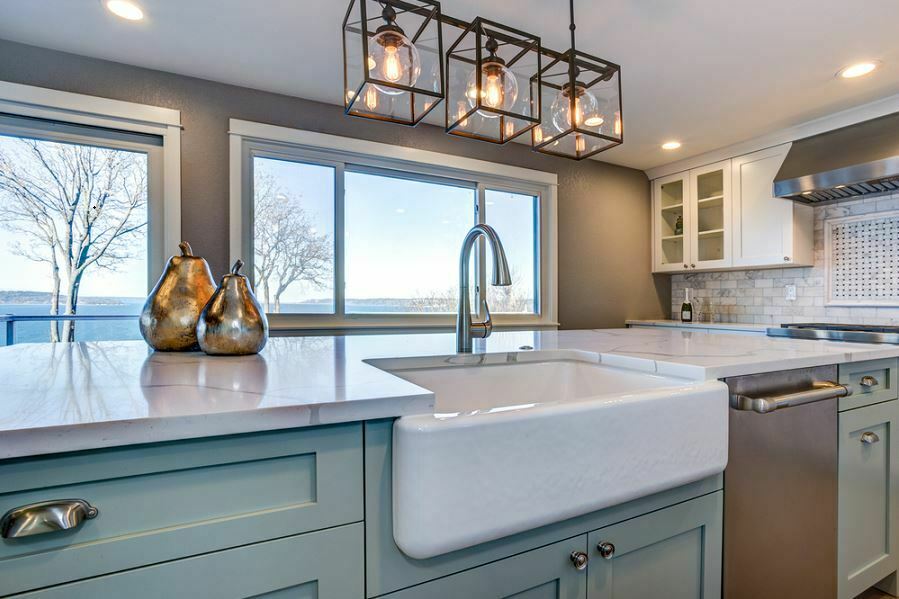 There are several options available for upgrading the kitchen when remodeling a mobile home. Based on your budget, the options could include wooden countertops, updated laminate countertops, stainless steel countertops, and ceramic tile countertops.
Mobile Home Kitchen Cabinets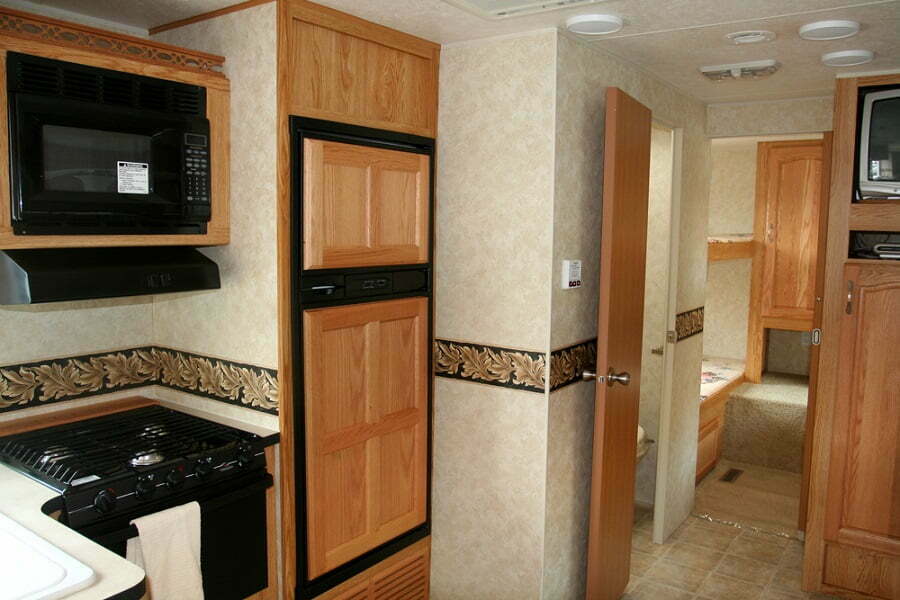 The most affordable way to update kitchen cabinets when your mobile home is being remodeled is by painting them. A single gallon of paint can dramatically transform the look and feel of a space, and the same is true when it comes to the kitchen cabinet. You can also change the hardware on the cabinets for an even more spectacular change.
Adding Mobile Home Insulation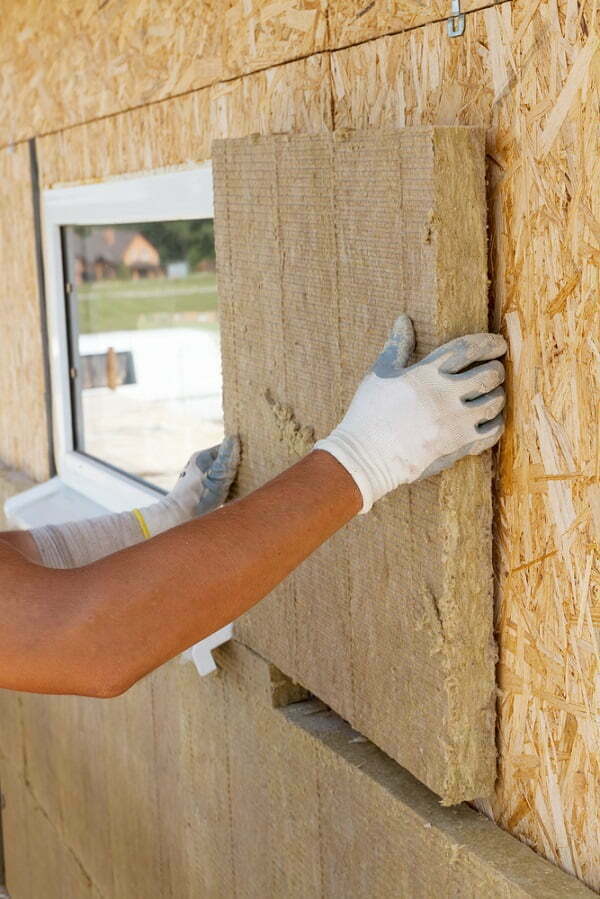 Adding insulation to your home can lower heat loss by 13 percent. As it relates to adding insulation to a mobile home, the most recommended technique involves blowing insulation into the ceiling and belly of the structure. However, it should be noted that this method requires advanced knowledge and specialized equipment and can be a costly process. Low-interest loans and energy grants are available to offset the cost in some states.
Add On Room Additions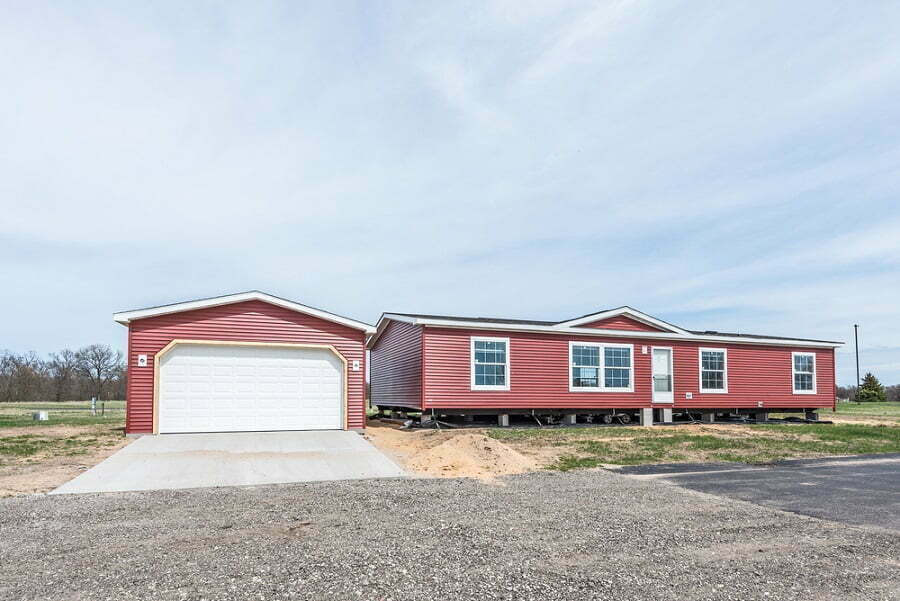 Before adding to your mobile home, you should know that the add-on should never be attached to the home's foundation. This means the addition must be built with its own footers, entirely separate from the home, so the weight of the new build is directly distributed into the ground. You may want to build a garage addition or an extension to the home.
How to Keep the Costs Low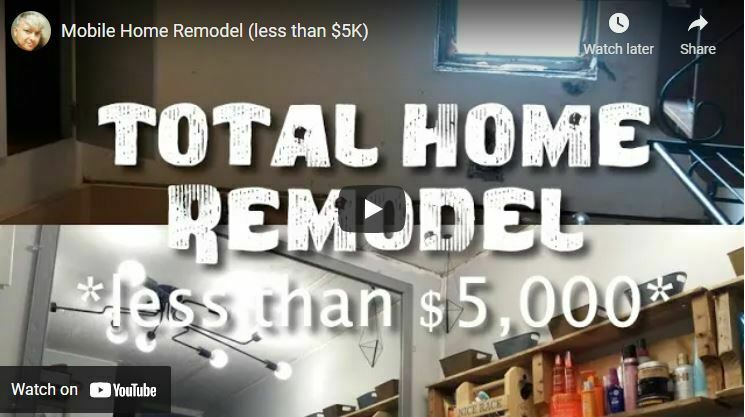 Balance is the trick to keeping the cost of a mobile home remodeling project low. It is important to know where to cut corners and where to splurge without losing quality. Paint is usually one of those areas in which a homeowner can splurge during a remodel.
Hiring Experts
Great planning is necessary when remodeling a mobile home. You will want to know where to save money and where to spend it. Without a good plan, you will likely spend more money you might even indeed be able to afford. Hiring an expert to help with the remodeling project can give you the guidance you need and could help to keep your project within budget.
Upgrade Your Mobile Home's Classification
If the current classification of your manufactured home is listed as personal property, it can be reclassified as real property. To get this done, you will need your home to be permanently affixed to a foundation on a plot of land of which you are the owner. This would have to be approved by the HUD as well.
FAQ
How do you make an old mobile home look new?
The best way to make an old mobile home appear like a brand new home is to repaint it. If you don't have time or aren't sure how to do it yourself, then hire someone who does.
How much would it cost to remodel a mobile home?
It depends on what kind of improvements you're looking to make and the size of the house. The price range for a mobile home remodel is between $5,000 and $50,000.
Can you build a house around a mobile home?
Yes, but it isn't always possible. To build a house around a mobile home, you'll first need to reclassify it and get the required permits. 
Will bricking a mobile home make it stronger?
Adding brick siding can improve the durability of the mobile home and protect it against the weather.
What is the lifespan of a mobile home?
According to the National Association of Home Builders, there is no set limit on the lifespan of a mobile home. Some experts say they last anywhere from 30 years to 55 years.
Related reading: