Last updated on August 4, 2023
Mobile home additions are a great way to increase your property's value and make it look more like a traditional home. Here's how.
You can add all types of additions to your mobile home (even more so if it's modular.) What's important to understand is that while your mobile home might not need permanent foundations, the additions will need to have their foundations.
It is also important to note that any addition to your home will need a permit in most cases. Zoning codes will apply depending on your location. Keep in mind that if you have a warranty on your home, you will have to check if building an addition doesn't make it void.
Table of Contents
Single Wide vs. Double Wide Mobile Home Additions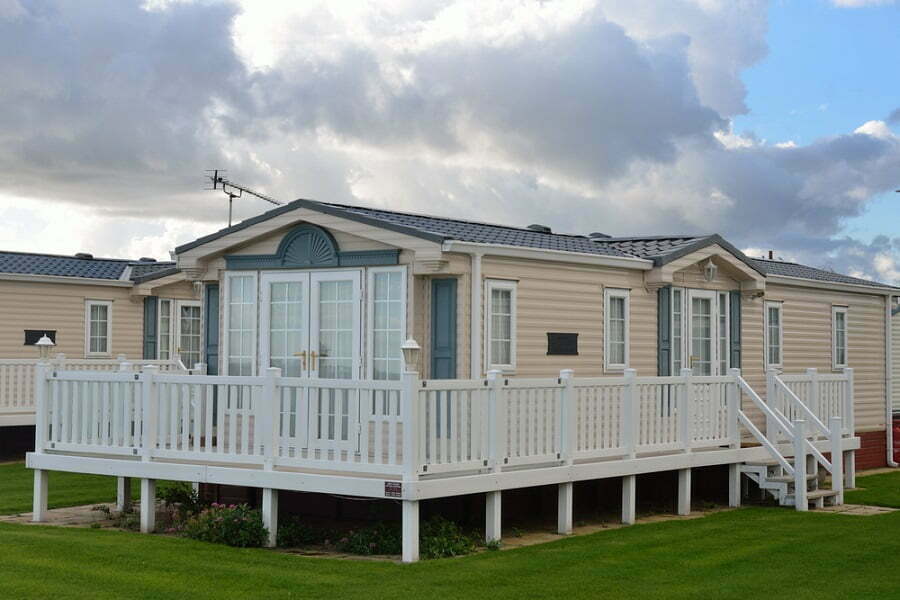 Single wide mobile homes are long and narrow. Adding an extra room to a single-wide mobile home will let you host guests or welcome a new family member without any hassles.
The interior living space is already big for double-wide mobile homes, but you may want to add a bathroom, a deck, or other features. In most cases, the process of building an addition to a single wide is the same as a double-wide mobile home.
Carport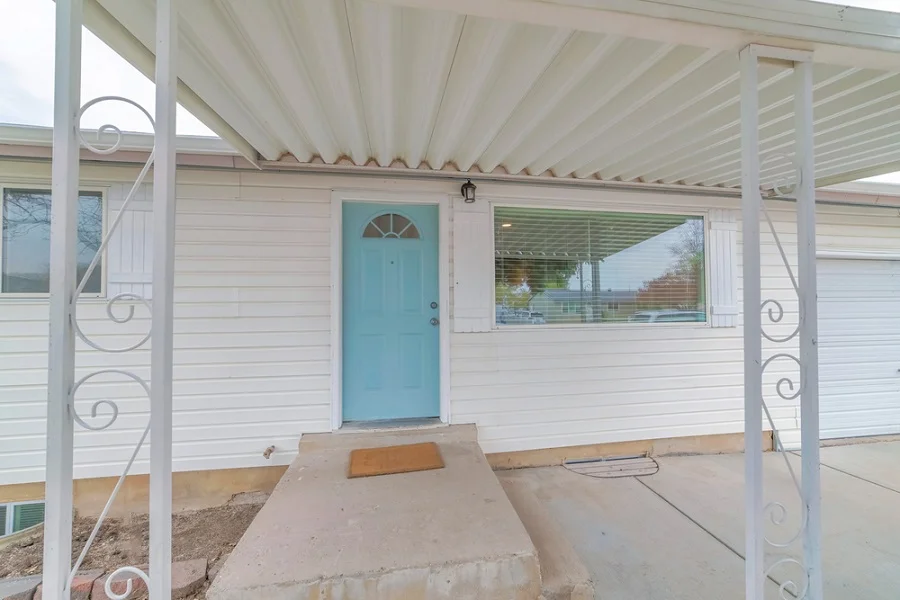 A carport is the cheapest way to provide a sheltered parking area for your vehicles. You can build one beside your mobile home on a small budget of a few thousand dollars. You need to excavate the foundations and attach the roof to the home's walls.
Deck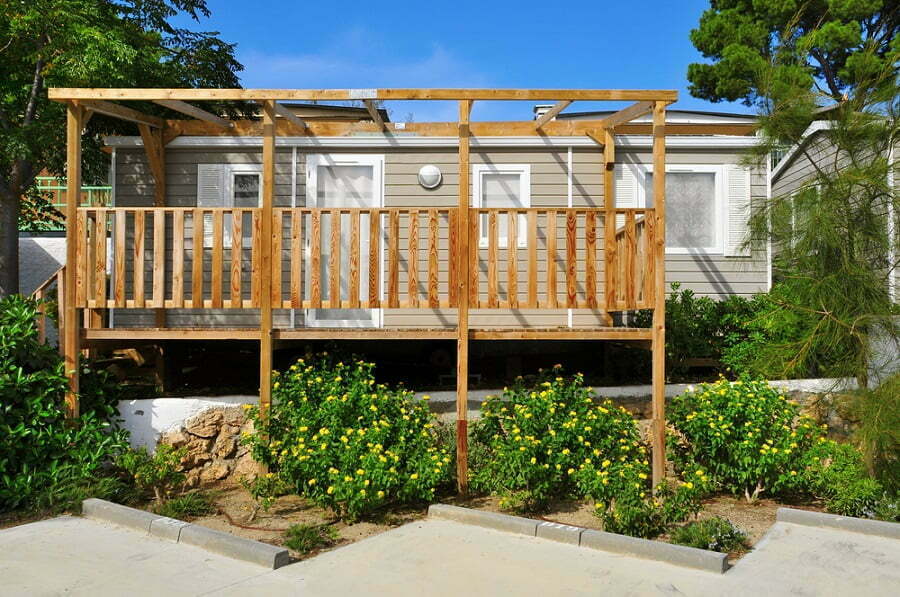 Build a deck for your mobile home if you want additional space for relaxation. This structure is elevated from the ground with railings around the perimeter. However, it doesn't have a roof overhead.
The simplicity of the structure drastically reduces the construction cost, but perennial exposure to the elements increases maintenance costs.
Porch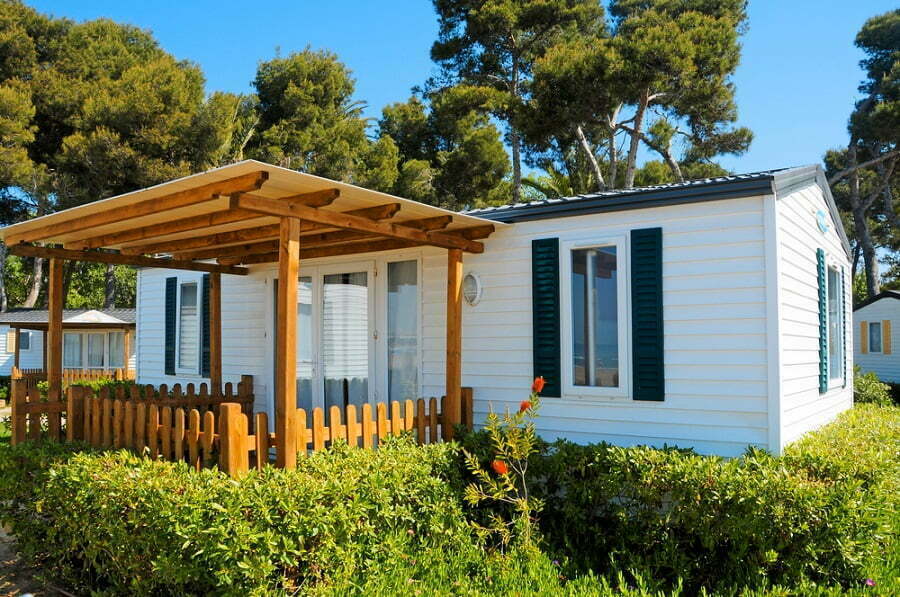 Unlike decks, mobile home porches have a roof and may even have an enclosure. This is an excellent choice if you want a receiving area in the front of your mobile home.
Constructions start by building a deck with its foundation. After this, you can erect the posts and frame the roof. Add skirting to keep pests out and improve curb appeal.
Extra Bedroom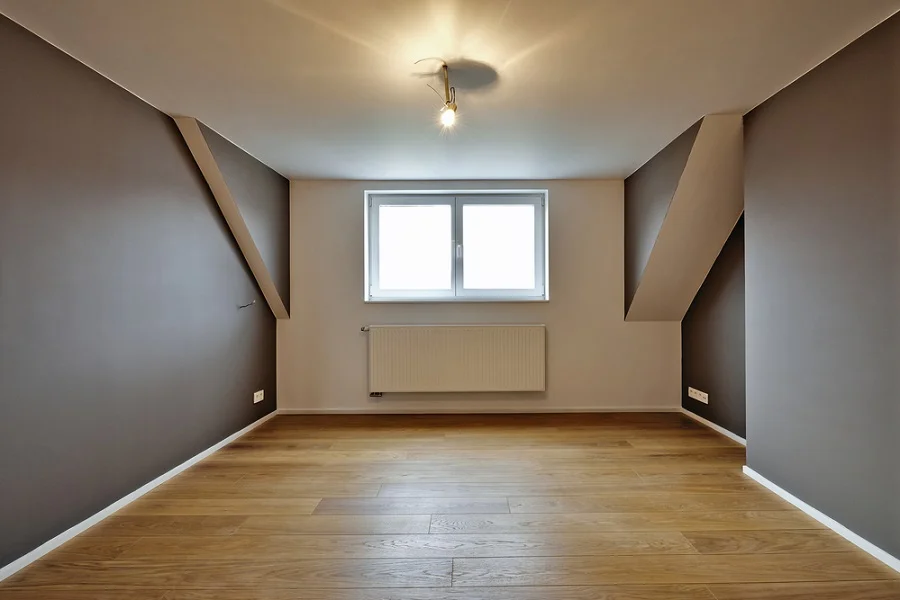 Your growing family may need more rooms in your mobile home. Instead of moving to a bigger house, consider adding an extra bedroom. This is a cheaper and faster solution to the space crunch. What's more, you can live in the home while the addition is built.
Sunroom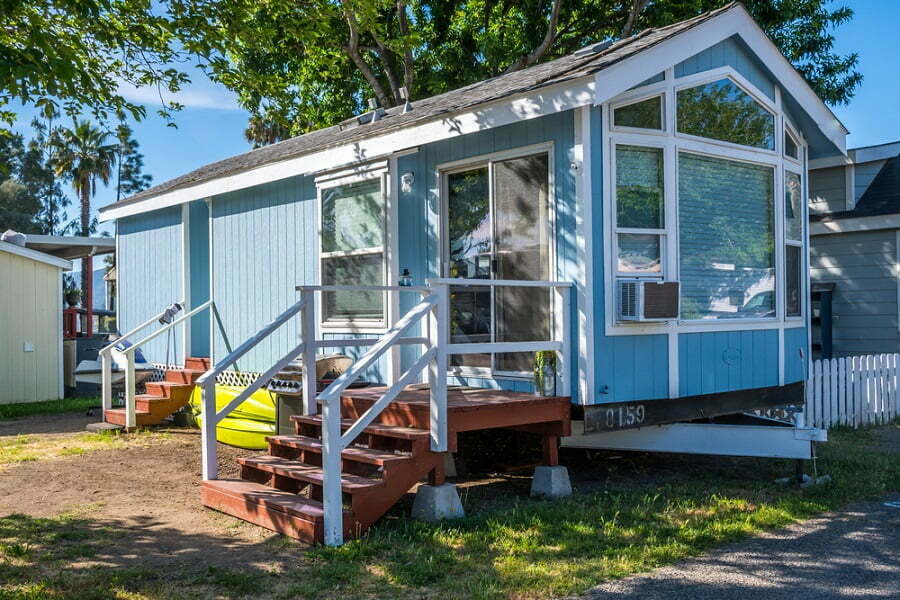 You can add a sunroom to increase living space on a budget. It is cheaper than a complete addition, and it goes up faster. If you want to maximize sun exposure, place the sunroom at the southern end of the house. You can use glass or a screen for the walls.
Extra Bathroom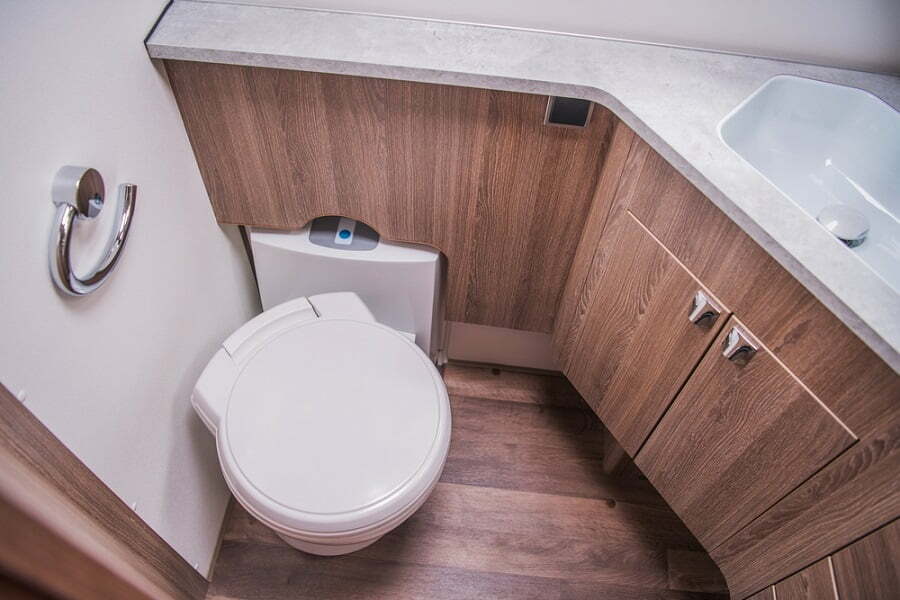 Busy mornings can be stressful if you only have one bathroom in the house and a long line of people queuing. Consider adding an extra bathroom in your mobile home to remove the bottleneck. This will also make maintenance and repairs easier to deal with since one can remain open while the other is closed.
Home Office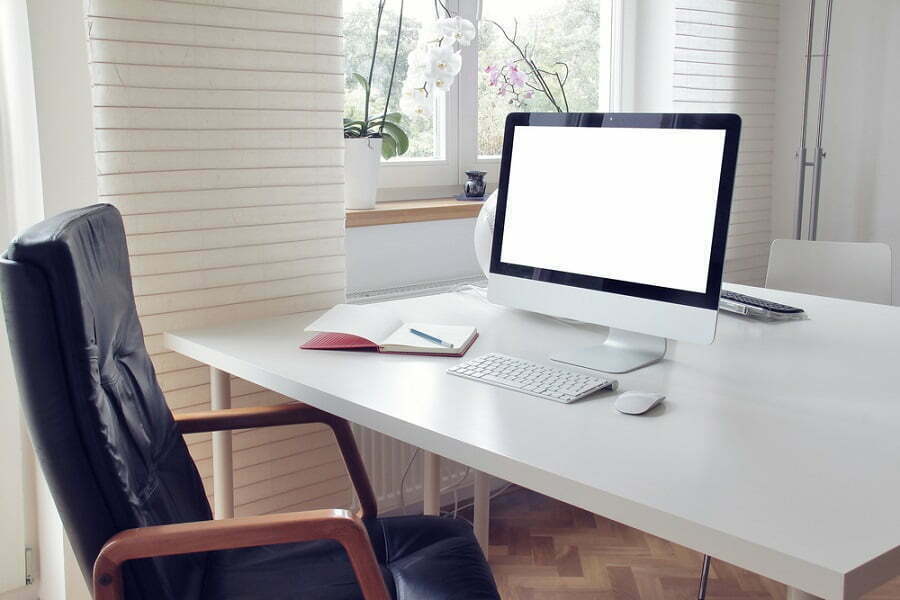 Working from home has its perks, but the lack of a dedicated workspace can increase stress and reduce productivity. Adding a home office to your mobile home can solve this problem. Sketch the floor plan to make room for all the furniture and equipment you need.
Guest Suite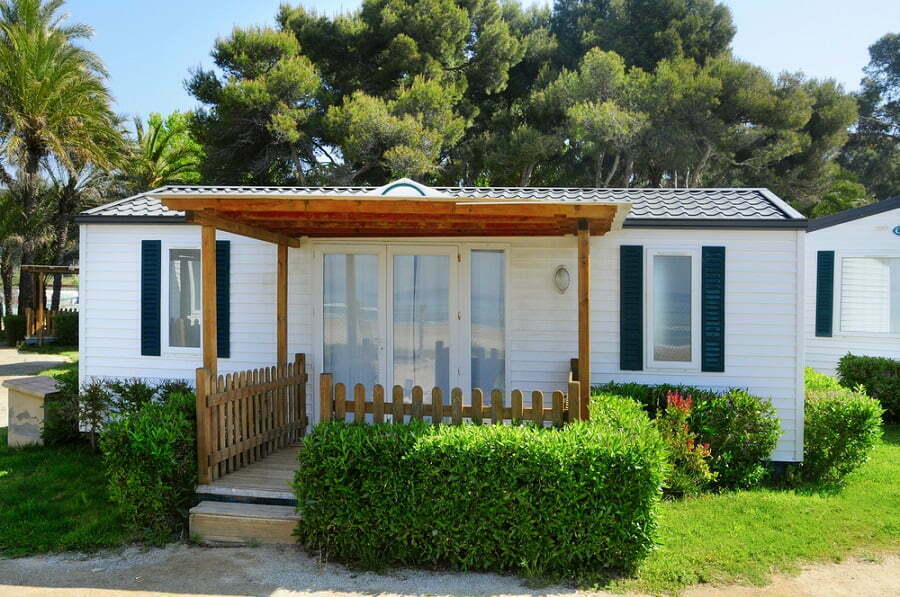 If you entertain guests frequently, you may want to build a guest suite for your mobile home. This will allow them to stay longer in comfort. Friends and family can use it whenever they are in town. You may also rent out the space to recoup the cost.
Garage Beside a Mobile Home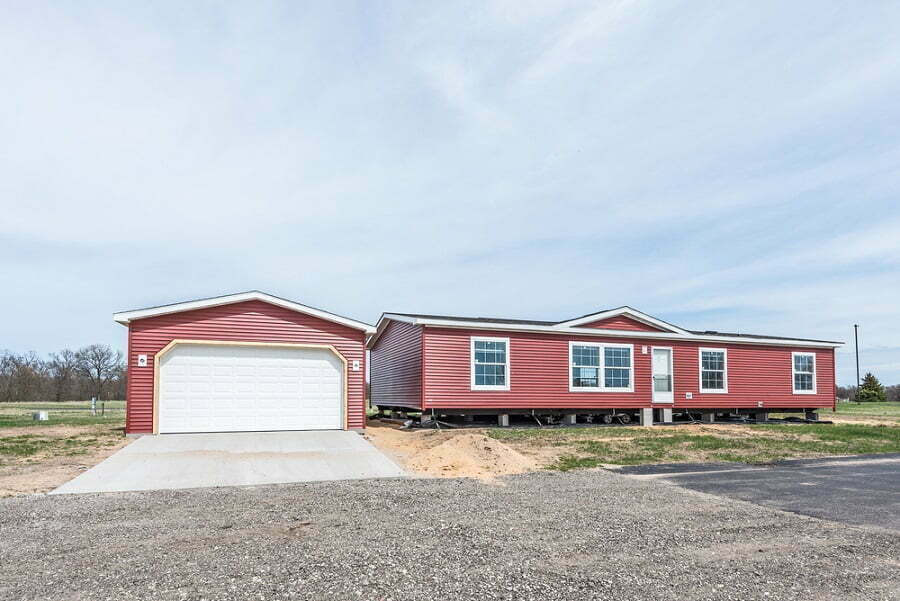 You can add a separate garage beside a mobile home to secure vehicles and protect them from the elements. There is no problem if it adheres to the local codes. After all, this garage will have its foundational support. Just seal the roof and the sides where they meet.
The Structure of Mobile Home Additions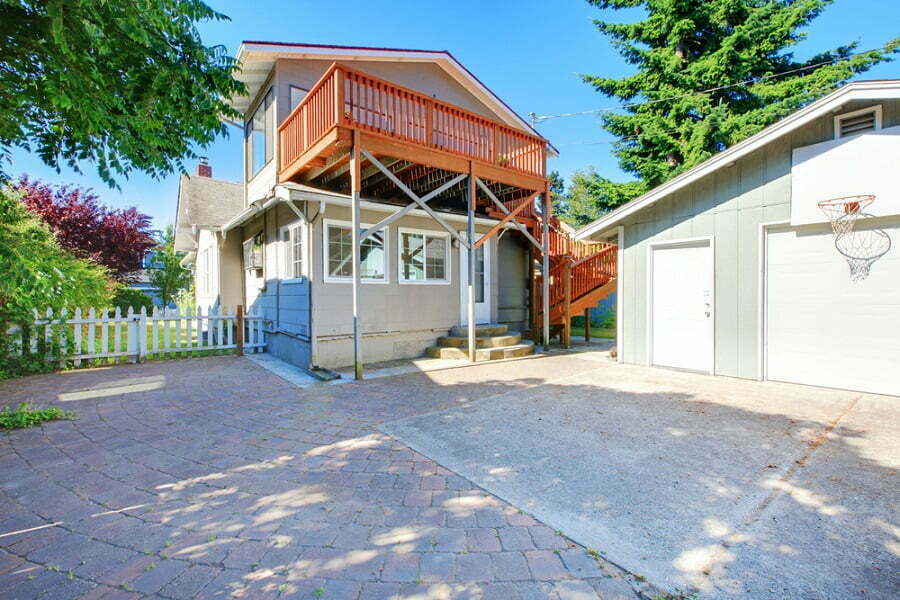 Adding an addition consists of building the foundations, framing the addition, then sealing around the entire home and the roof.
Permits and Inspections
Study your local regulations and state mandates (HUD standards) regarding mobile homes and additions. You need to do things by the book to get the necessary permits and avoid project delays.
Remember that city officials will perform thorough inspections to guarantee the structure's safety. They will come to the site before, during, and after the build.
Mobile Home Addition Foundations
When expanding a mobile home, make sure that the addition has its foundation to support the weight evenly. Instead of relying on the mobile home, it should stand entirely on its own despite its proximity. Once erected, seal the gaps to prevent air leaks and moisture problems.
Mobile Home Additions Footings
Check the frost line depth in your area. Place the footings below the frost line to prevent them from shifting once the moisture surrounding the cracks in the ground freeze up. Talk to a contractor about the best type to use. You can choose from piles, slabs, cinder blocks, and poured footers.
Crawl Space
If you have a typical mobile home, it is probably elevated from the ground by a pier-type foundation. Skirting covers the space between the ground and the house to keep animals and water out, but there are vents for moisture control. Be sure to keep these vents open when building an addition.
Framing an Addition
Do not compromise on the framing just because it is an addition. The new structure should have frames that are similar to the existing house. Keep your local codes in mind when drafting the design and choosing materials.
Get the assistance of a construction company with specific experience in this type of build.
Sealing the Addition Around the Mobile Home
Build your addition as a separate structure that is close to the home. Provide it with a stable foundation so that the weight can shift independently.
Since there will be gaps between the two, make it a point to seal these off with flashing, weatherstripping, caulking, lumber, and backer rod.
Sealing the Addition Roof
If the roof of the addition is lower than the mobile home, then use bent flashing, neoprene tape, and weatherproof caulking to seal the gap.
If the roofs are the same height, use flashing, screws, and sealant. You can add flexible vinyl with fiberglass insulation to close the gap while allowing movement.
Wiring Mobile Home Addition
Make your home addition more functional by connecting it to electrical power. Refer to building codes and use common sense to determine ideal lighting and electrical outlet locations. A large addition may require its subpanel, while a small addition may draw power from the home's main panel.
Plumbing
Plumbing may be necessary for the additional space if you plan to add a bathroom, kitchen, or room that requires water. The supply lines are usually buried under the floor in mobile homes and additions. Install cut-off valves for every water source for ease of repair and maintenance.
HVAC System
If the new addition is relatively small, then the existing HVAC system may be able to cover it without excessive stress. Just extend the air ducts and ensure a tight seal. If the addition has ample space, it may need a separate HVAC system.
Interior of a Mobile Home Addition
Maintain harmony between the mobile home and the new addition. Design elements should flow seamlessly from one room to the next, although you can add a unique touch to personal spaces such as bedrooms.
Make small areas look bigger by painting the walls with light colors and using plain space-saving furniture.
Mobile Home Addition Cost
Expect the cost to vary based on the size and complexity of the project. If you are adding a cheap carport, you may only need to shell out $4,000. If you aim for a relaxing deck or front porch, then prepare no less than $10,000 to make it happen.
Cost of Adding a Room to a Mobile Home
Determine how big you want the room to be. For an average-sized room measuring 20 x 20 feet, construction costs range from $32,000 to $80,000.
Set aside $86 to $208 for every square foot. If you want quality finishes, you will need to aim for the higher end of the range.
Living in the Home While Building a Mobile Home Addition
Yes, it is possible to stay in your home and live in it while you are in the middle of building a mobile home addition. After all, they are two separate structures that happen to be close together. No work will be done on the home until the attachment and sealing stage.
Can You Move a Mobile Home Addition?
Well-built mobile home additions can be moved to a different location. For example, if you plan to move the mobile home itself, the addition can follow. It will require transportation via a flatbed truck. Once onsite, it must be installed on new foundations or footers.
FAQ
Can you add on to an existing mobile home?
Yes, in most cases, you can extend the size of a mobile home. This involves adding an addition or a deck or porch.
How do you add a room to a mobile home?
The easiest way to add a room to a home is through an addition. If you don't want to go that route, you can always build a deck or a porch.
Can you build up equity in a mobile home?
A mobile home appreciates in value with every addition you built onto it. Even a deck or a carport will add value.
Can you raise the ceiling in a mobile home?
Yes. You can raise the ceiling in a mobile home by installing a truss system. This will give you more vertical space and create a lofted feel.
Can you connect two mobile homes together?
Yes, you can connect two mobile homes by way of additions. For example, two homes can be connected via a shared extra room.
Related reading: